Best Gothic Makeup Brands to Try in 2023

Happy Holidays and Merry Christmas, beautiful creatures! Today I'm bringing you my most highly requested video of the year, the Best Gothic Makeup Brands to try in 2023. Sorry, I am a little sick right now, so if I sound off, that's why.
Best Gothic Makeup Brands Video
Watch the video on YouTube for Closed Captioning!
Best Gothic Makeup Brands to Try in 2023
In the video, I discuss the best gothic makeup brands to try in 2023 and the brands I avoid. Everyone is entitled to their own opinion, and it's ok for us to disagree.
Best Gothic Makeup Palette
The best gothic makeup palette is one you can build out of single eyeshadows to get the perfect colors. You can do that with Lethal Cosmetics, Terra Moons Cosmetics, Fyrinnae, Baby Bat Beauty, and Devinah Cosmetics.
Lethal Cosmetics

Lethal Cosmetics is a fantastic gothic makeup brand based in Berlin, Germany. Through December, use code PHYRRA to save 20% on your orders from Lethal Cosmetics. You can also find Lethal at Camera Ready Cosmetics. I plan to swatch all my Lethal eyeshadows into a new swatch post.
Terra Moons Cosmetics


Terra Moons is a Latina-owned, handmade gothic indie makeup brand. I love their nomenclature! My favorites include Moon Tide, Blood Moon, Terrasphere, UFO, Zero Gravity, Light Year, Royal, Sangre, and Cinnamon Sugar. Their high-quality eyeshadows are why they are one of the best gothic makeup brands to me.
Shade Descriptions
Zero Gravity – a violet, blue, purple, and pink shade

Light Year – an iridescent chameleon eyeshadow that shifts green, gold, pink, and blue

Euphoria – a magenta and gold, and has hints of blue-green

Lunar Spectrum – a pink, green, and gold shifting shade

Daybreak – a baby yellow chameleon with red, gold shifts and hints of blue

Lightspeed – a baby yellow with blue and purple shift

Quasar – vibrant lime green with pink and purple shifts

Counting Stars – a light blue chameleon with purple and green shifts

Artemis – a teal, green, and blue with hints of gold chameleon

Moon Tide – an indigo violet base that shifts light blue, lavender, and pink with hints of silver

UFO – a bright purple base that turns red, gold, and peach

Fortune Teller – a blue, magenta, and purple with hints of yellow

Antares – a coral, pink chameleon with green and gold shifts

Terrasphere – a magenta coral base that shifts pink, with hints of green, gold, and orange

Cinnamon Sugar (discontinued) – pink with a golden-green shift

Terrestrial – a fuchsia berry chameleon eyeshadow with yellow-gold, blue and green shifts

Hydra – a duochrome reddish orange with blue shifts

Interstellar – a duochrome blue, pink, and purple shimmer

Gamma Ray – a reddish bronze chameleon with hints of green

Mirage – pink, yellow, green, purple, deep red.

Blood Moon – stunning plum, red, orange, and black multichrome

Chestnut – a brown, purple matte

Shire – a medium chartreuse matte

Carnaval – an aqua blue matte

Star Crazy – a purple neon matte

Royal – a deep plum, purple matte

Sangre – red matte
See my Terra Moons features.
Vampyre Cosmetics

Vampyre Cosmetics is a queer-owned, neurodivergent-owned, woman-owned, gothic indie makeup brand founded in 2011. Use the code PHYRRA on the Vampyre Cosmetics website to save 20% on your order until January 11, 2023. You can also find Vampyre Cosmetics at Hot Topic and DollsKill.
Devinah Cosmetics

Devinah is an excellent indie makeup brand in Oregon. They have fantastic bundles like Coven's Curse, Star Chasers, and Laveau. I found them through their Blue Betch Harmony collection or Butterfly Kaleidoscope collection.
Necromancy Cosmetica


Necromancy Cosmetica is a terrific gothic indie makeup brand in Puerto Rico. They started out focusing on high-quality lipsticks and have expanded to eyeshadows.
Candlelight- Shimmery Gold
Fantasma- Neutral Ivory Nude
Wilted Roses – Dusty Pink
Infatuation – Bright Red
Burial Ground – Neutral Brown Nude
Velvet Thorns – Maroon
Melancholy- Dark Blue
Penumbra- Dark Grey with Blue Undertones
See my Necromancy Cosmetica features.
Baby Bat Beauty

Baby Bat Beauty is a Philadelphia-based gothic indie makeup brand. They are talc-free, paraben-free, gluten-free, and vegan.
Glam Goth Beauty


Glam Goth Beauty is a black-owned gothic indie makeup brand from Los Angeles, California. Marley Bloodrose founded it. They sell glitter, glitter eye primer, eyeshadow palettes, clothing, jewelry, and more!
Lime Crime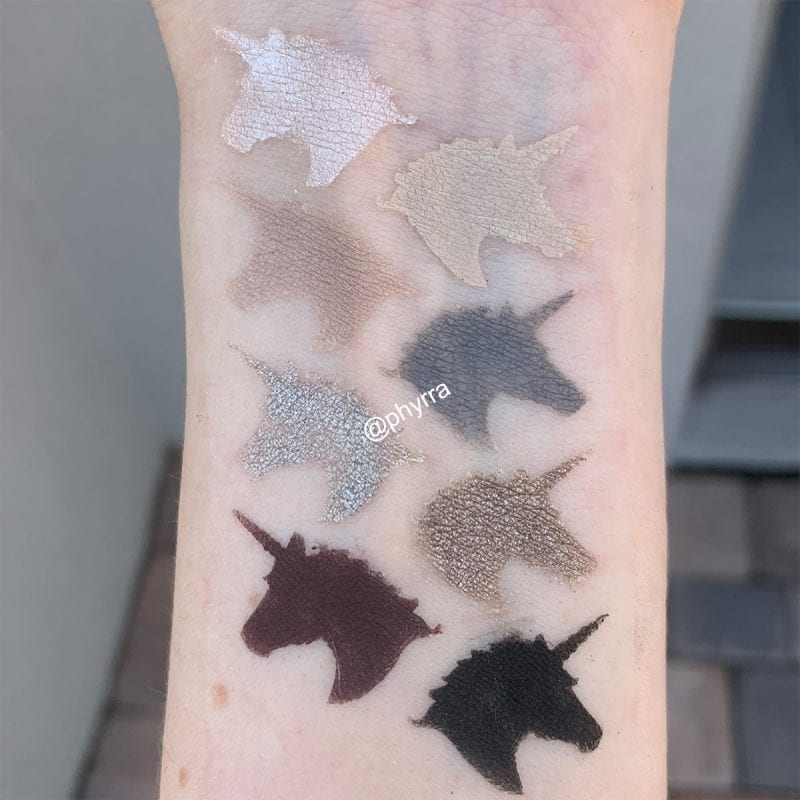 Lime Crime isn't precisely gothic, and they're not indie anymore, but they have a gothic palette – the Venus Immortalis palette. I also love and recommend the Venux XL palette, which has many gorgeous reds. Their Greatest Hits Palette is so cute too! Lime Crime currently has an up to 85% off sale on their website. You can also find Lime Crime at Ulta and Amazon.
Sugarpill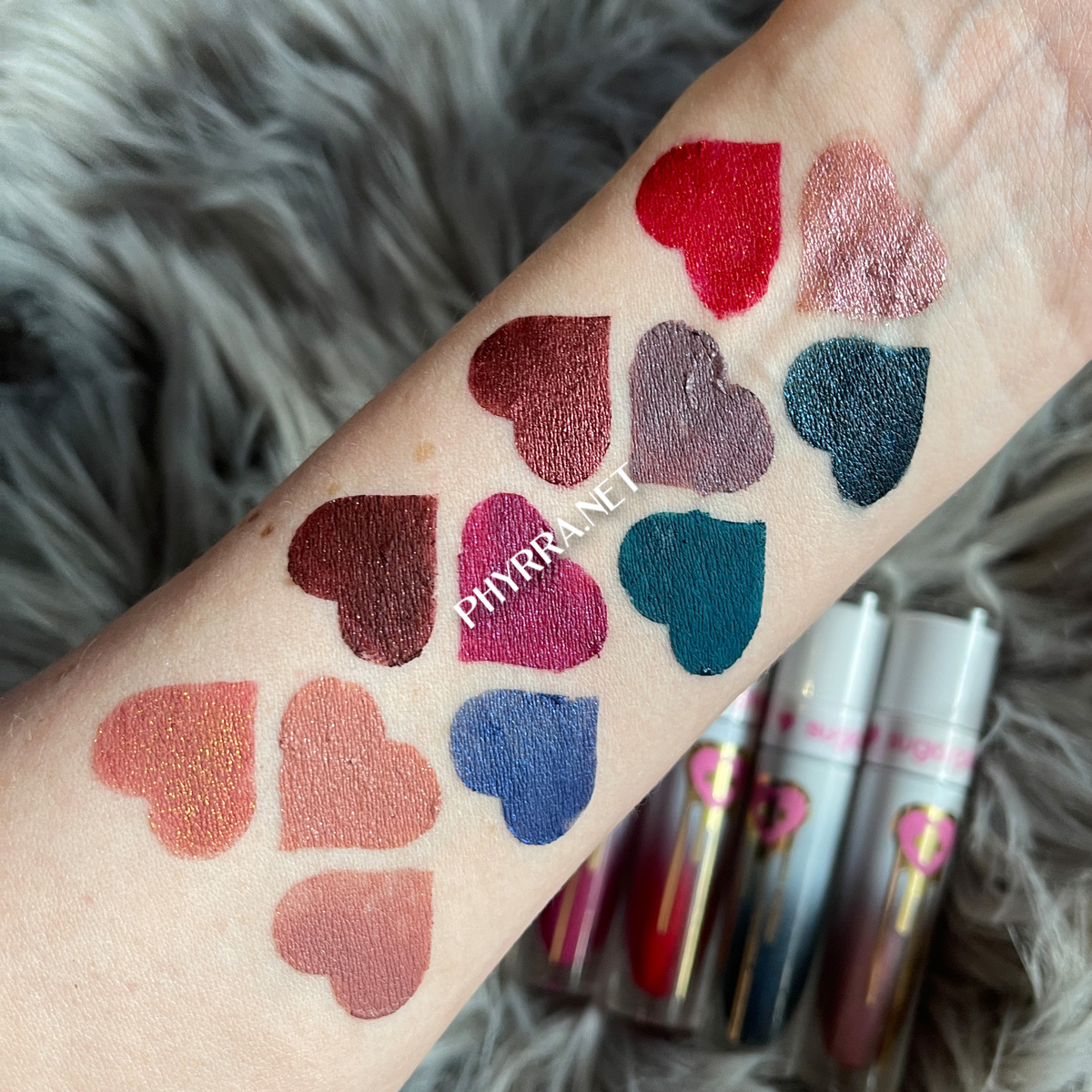 Sugarpill is an excellent indie makeup brand that started around 2010, and I was one of the first bloggers to review them. I love their lipsticks, blushes, and capsule palettes, which is why they're one of the best gothic makeup brands. They also make great loose eyeshadows and single eyeshadows. You can find Sugarpill at Beautylish too!
Black Moon Cosmetics

Black Moon Cosmetics is a gothic indie makeup brand that makes amazing highlighters and liquid lipsticks! Sleepwalker is my favorite black lipstick, and I wore it to my gothic wedding, which is one of the many reasons they're one of the best gothic makeup brands to me!
My Pretty Zombie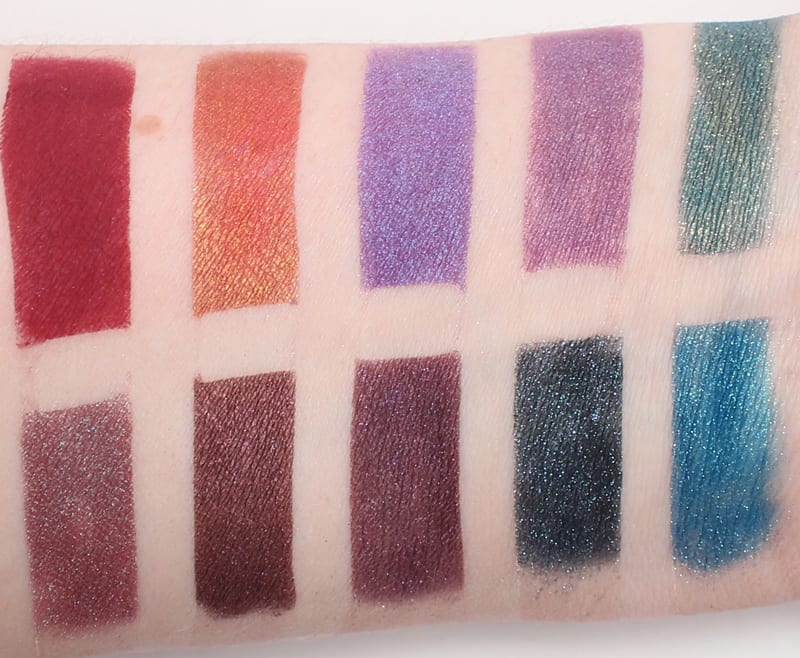 My Pretty Zombie is a tiny gothic indie makeup brand that handmakes everything. They have gorgeous loose eyeshadows and blushes!
Rituel de Fille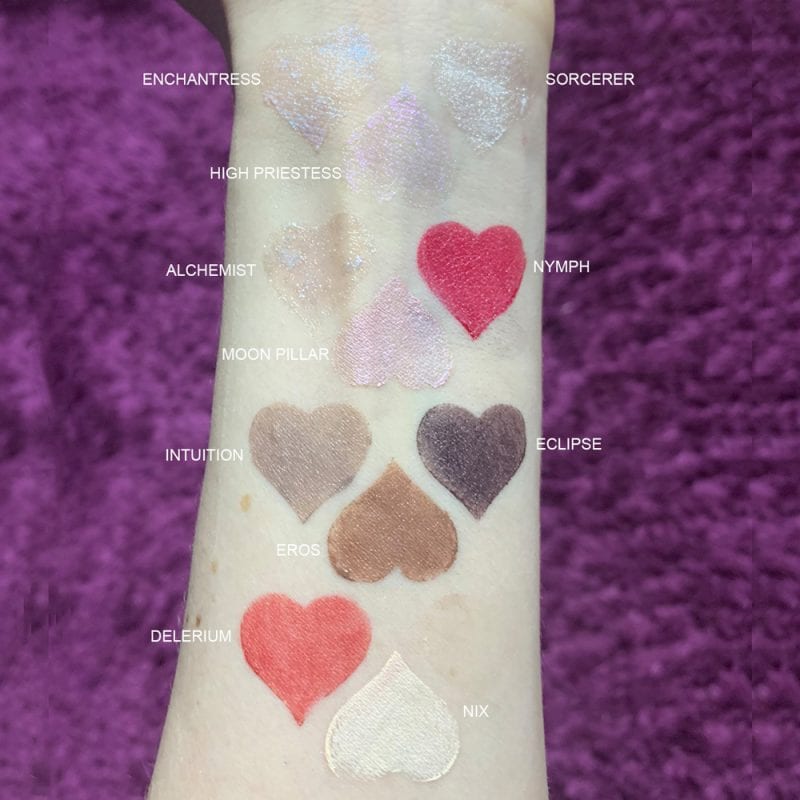 Rituel de Fille is a luxury gothic indie makeup brand. They specialize in beautiful cream products. My favorite product from them is their inner cream glows for the cheeks, and these products help them to be one of the best gothic makeup brands for 2023. You can find Rituel de Fille on their website, Ulta, and Amazon.
Concrete Minerals

Emily launched Concrete Minerals in 2009. They make gorgeous loose eyeshadows, and I'm not a fan of their extremely sheer lip tints. You can also find them on Amazon.
Fyrinnae


Fyrinnae is one of the OG gothic indie makeup brands! They make beautiful pressed and loose eyeshadows, lip lustres, perfumes, and more!
Bitter Lace Beauty
Bitter Lace Beauty is an indie makeup brand based out of Las Vegas, Nevada. They make gorgeous eyeshadows and highlighters.
Melt Cosmetics

Melt Cosmetics is a gothic indie makeup brand. They started with eyeshadow stacks at events like The Makeup Show, and now you can find them in Sephora.
Manic Panic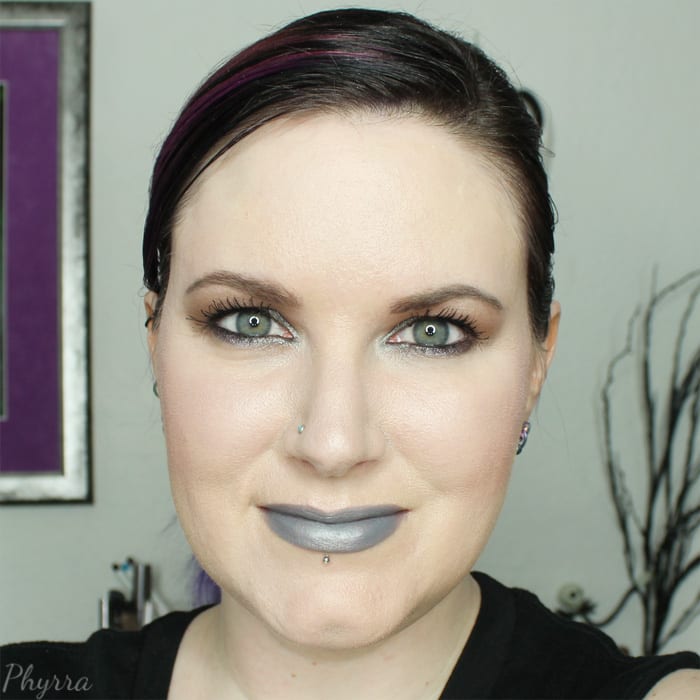 Manic Panic is the OG gothic makeup brand, and they're best known for their hair dyes. I love the UV reactive shades! Their makeup is ok, but I had to include them because I love their hair dye. You can also find Manic Panic on Amazon.
KVD Vegan Beauty

KVD Vegan Beauty has gone through a few rebrands, and I love that they got rid of Kat von D. My favorite products are their blushes and lip pencils. Their Dazzle eyeshadow sticks are pretty, but I have yet to see many people talking about their eyeshadows in forever. You can find them on their website, Ulta, and Sephora.
Lunatick Cosmetic Labs


Lunatick Cosmetic Labs, founded in 2012, make excellent gothic-themed products for alternative people.
New to Me Brands for 2023
I plan to try new gothic makeup brands in 2023, including VE Cosmetics, Creature Cosmetics, and the Pastel Roses UK. Please share your thoughts on these brands.
Brands I Won't Buy From
Everyone has brands that they avoid for different reasons. It's ok for friends to disagree. The brands I won't buy from include Portland Black Lipstick Company, Shroud Cosmetics, Notoriously Morbid, Chaos Cosmetics, or Menagerie Cosmetics. Please don't recommend them to me. People's tastes change.
Brands That Closed
I was very sad to see that Pretty Zombie Cosmetics closed. They were a local Florida company that made awesome liquid lipsticks.
Final Thoughts

I love sharing my picks for the best gothic makeup brands of 2023, the best gothic makeup palette (DIY build your own, or ask me to create one for you!), the best black lipstick, and more! Step outside your comfort zone to explore a new brand this year.
What are your picks for the best gothic makeup brands?
More to See