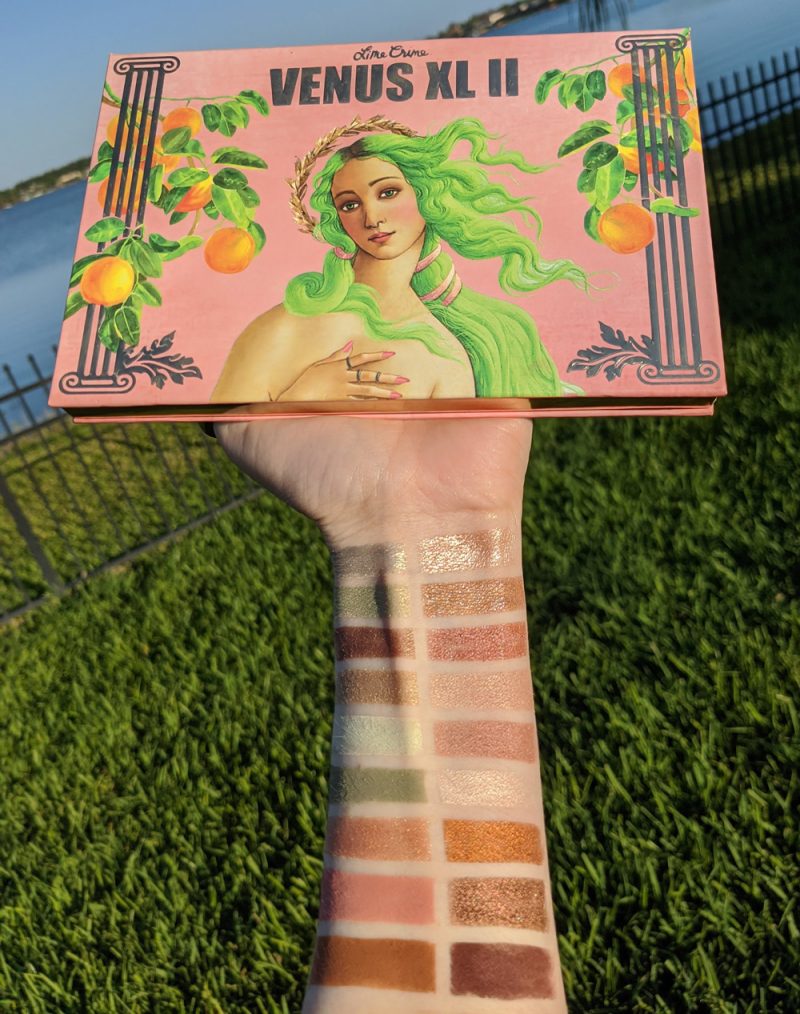 Lime Crime Venus XL 2 Palette
Hey friends, today I'm sharing the Lime Crime Venus XL 2 Palette with you. For those of you who don't know, Lime Crime is a cruelty-free and vegan Leaping Bunny Certified beauty brand. Lime Crime describes the XL 2 Palette as a modern grunge nude palette with its browns, pinks, mid-tone neutrals and sage greens. I believe I bought this palette June 2019 and I'm only just now getting around to sharing swatches and thoughts on it.
Price
$58
Where to Buy
Lime Crime, Ulta
Venus XL 2 Palette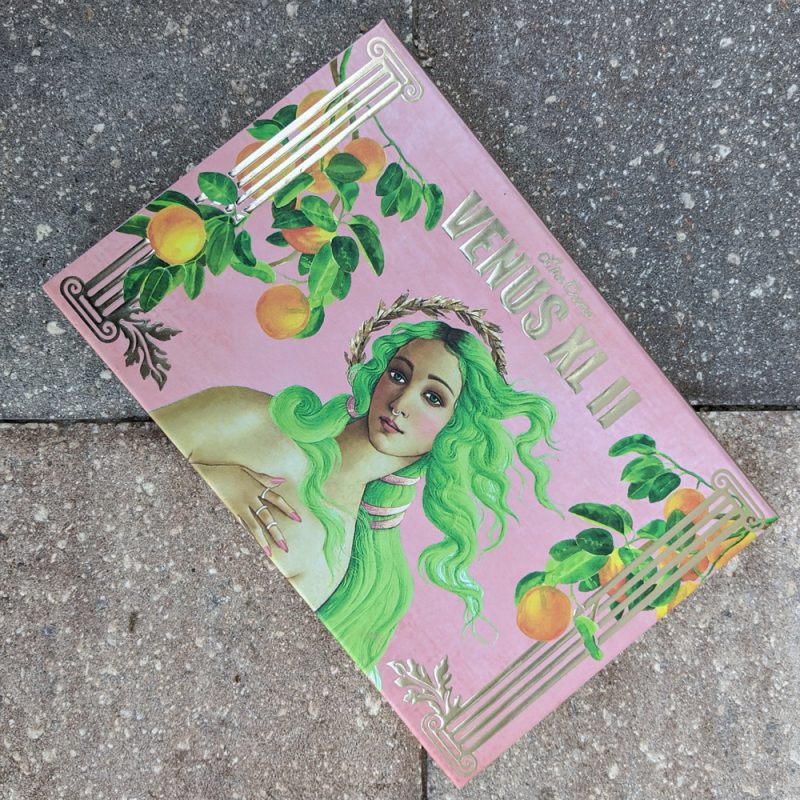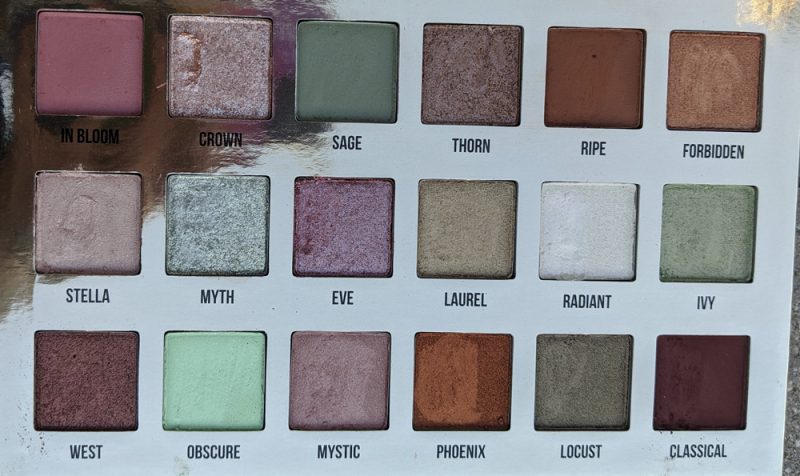 The palette has 4 finishes
MATTE: Buttery smooth and totally matte.
FOIL: High def and ultra reflective!
METALLIC: Ultra-shiny shimmer.
SHEER IRIDESCENT: Sheer opalescent lid topper.
Click Here to Buy the Palette!
Lime Crime Venus XL 2 Palette Swatches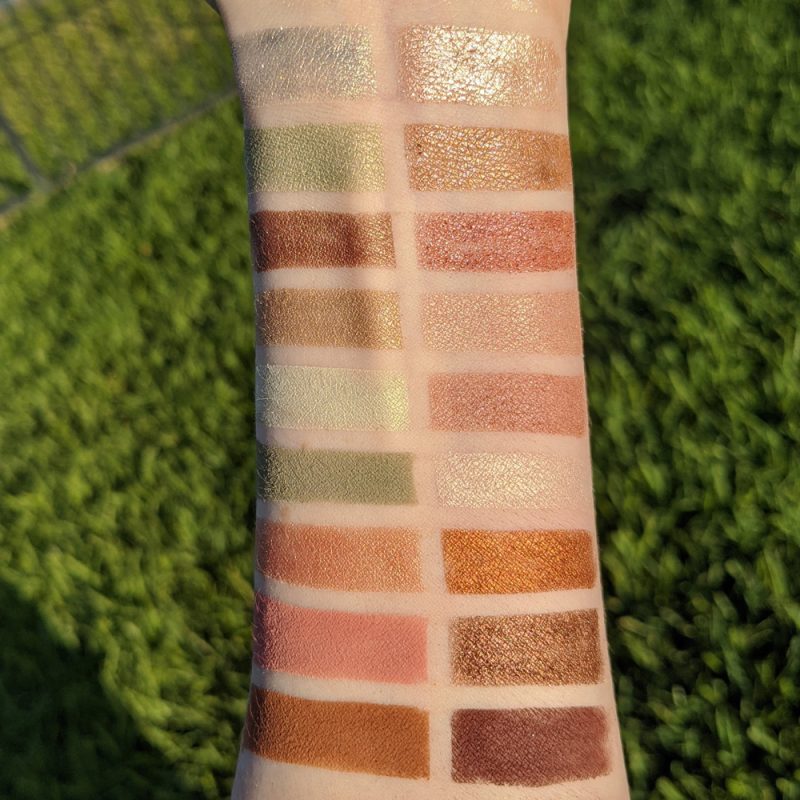 Swatches taken in strong direct sun.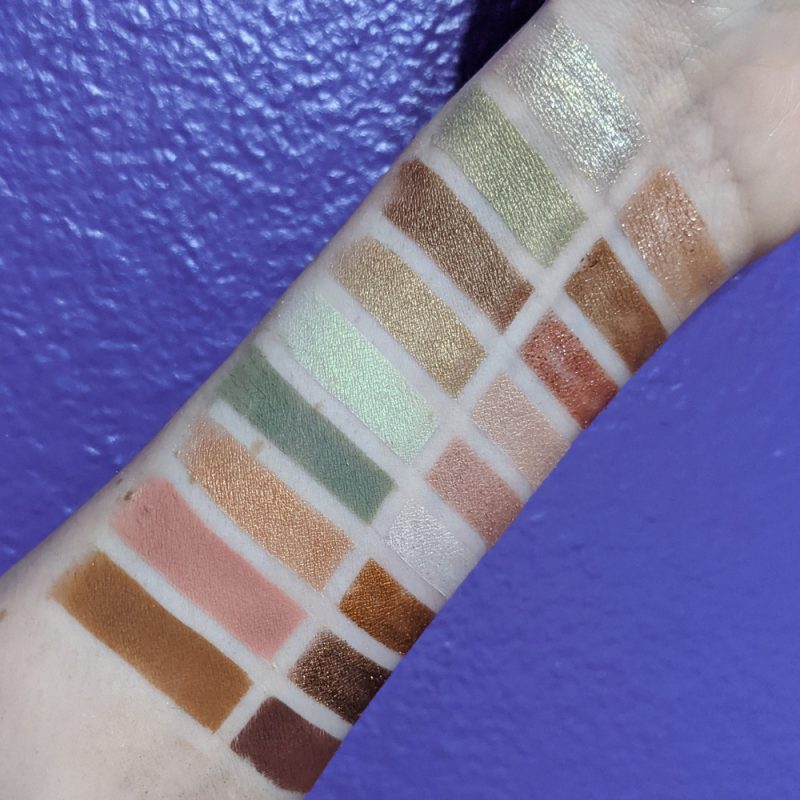 Swatches taken indoors under daylight lighting.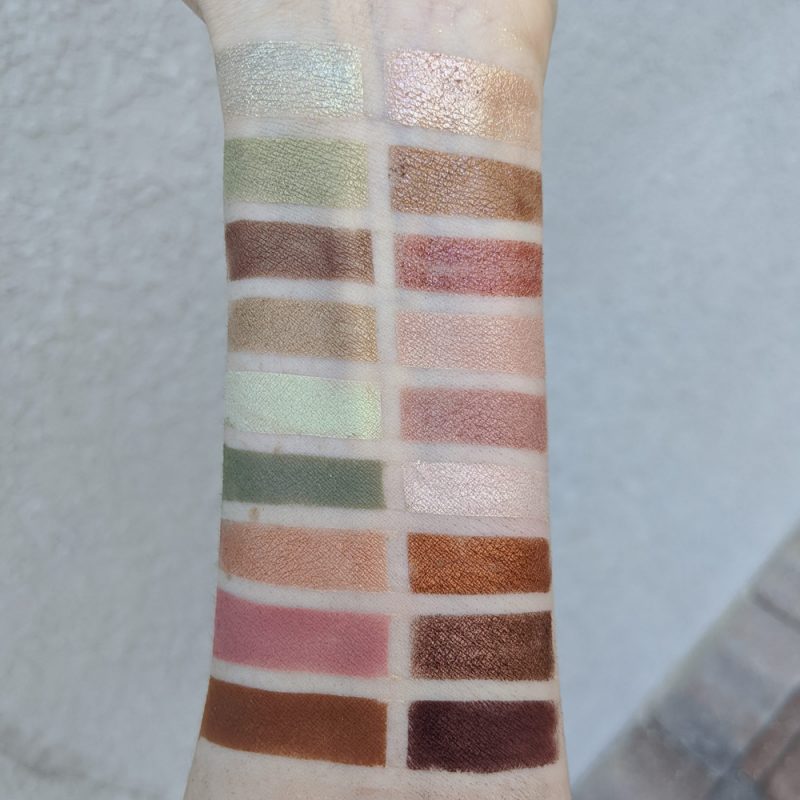 Taken outdoors in indirect sunlight.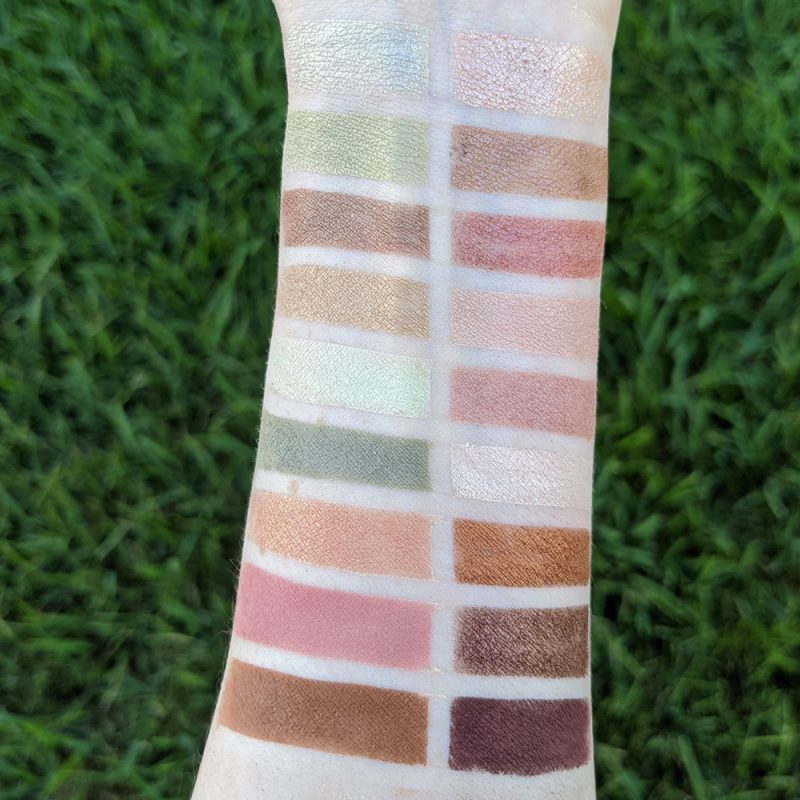 Taken outdoors in overcast sunlight.
Top to Bottom Left Side – Myth, Ivy, Locust, Laurel, Obscure, Sage, Forbidden, In Bloom, Ripe
Top to Bottom Right Side – Crown, Thorn, Eve, Stella, Mystic, Radiant, Phoenix, West, Classical
Eyeshadow Shades:
IN BLOOM: Muted rose (matte)
CROWN: Icy champagne (foil)
SAGE: Sage green (matte)
THORN: Cocoa with blue sparkle (metallic)
RIPE: Warm terracotta (matte)
FORBIDDEN: Peachy copper (metallic)
STELLA: Pink champagne (metallic)
MYTH: Silvery green (foil)
EVE: Mauve rose with multi color sparkle (foil)
LAUREL: Olive gold (metallic)
RADIANT: Peach pearl (sheer iridescent)
IVY: Glazed green with pink sparkle (metallic)
WEST: Warm brown (metallic)
OBSCURE: Soft neon green (sheer iridescent)
MYSTIC: Soft blush (metallic)
PHOENIX: Rust (metallic)
LOCUST: Green-brown shift (metallic)
CLASSICAL: Plummy brown (matte)
Lime Crime Venus XL 2 Palette Thoughts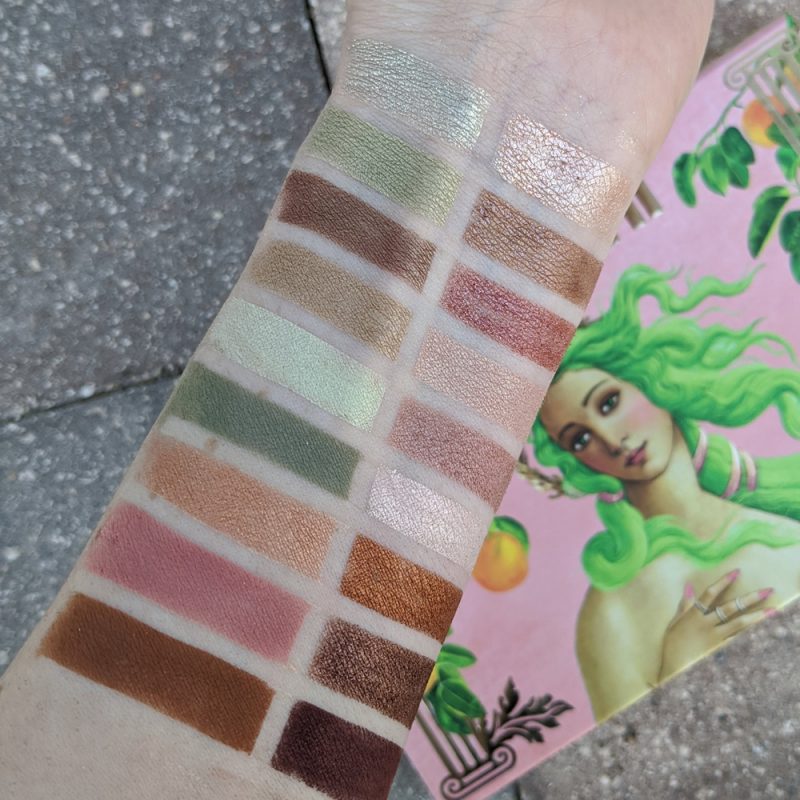 I find the Lime Crime eyeshadow formula lasts all day for me on primer without fading or creasing. It also doesn't irritate my eyes. Other Lime Crime palettes that I've loved are:
The Lime Crime Plushies Liquid Lipstick Formula is one of my favorite liquid lipstick formulas because of how comfortable and thin it is. It also lasts through eating and drinking for me. I especially love the LE Plushies Glow formula, so I keep hoping Lime Crime will release more shades. See my Plushies Liquid Lipsticks Review.
I really don't know what possessed me to buy the Venus XL 2 palette initially, because I wasn't as strongly into greens last year as I am now. However, now I'm loving both greens and peaches with my skin tone.
Shades like Myth (silvery green), Ivy (green with pink sparkles), Laurel (metallic olive gold), Obscure (soft neon green), Sage (sage green), Forbidden (peachy copper), In Bloom (muted rose), Crown (icy champagne), Eve (mauve rose), Stella (pink champagne), Mystic (soft blush), and Locust (green to brown duochrome) are the shades that make me love the Lime Crime Venus XL 2 Palette.
If you're looking to experiment with a bit of green color, have a ton of peachy hues, as well as some brown shades, you'll love Lime Crime's re-imagining of a modern grunge nudes palette. I think it's as fun as the color story twist with Huda Beauty's New Nude Palette.
What do you think of this palette? What shades would you wear together?