Lilla Rose Flexi Sport Hair Clips Review

Hello, beautiful creatures! I'm sharing my Lilla Rose Flexi Sport Hair Clips Review with you today. I love these versatile hair clips! I have Purple and Violet to show you. Purple is a pastel hue, while Violet is a deep dark purple. I've been testing these Medium clips out for about a month, so I can say that they do indeed last! Thanks to Lilla Rose for sending me these hair clips to test out.
Where to Buy
Lilla Rose Inc
Price
$15-$17 each
Sizes
Medium (XS-MD) and Extra (MD-XL)
About My Hair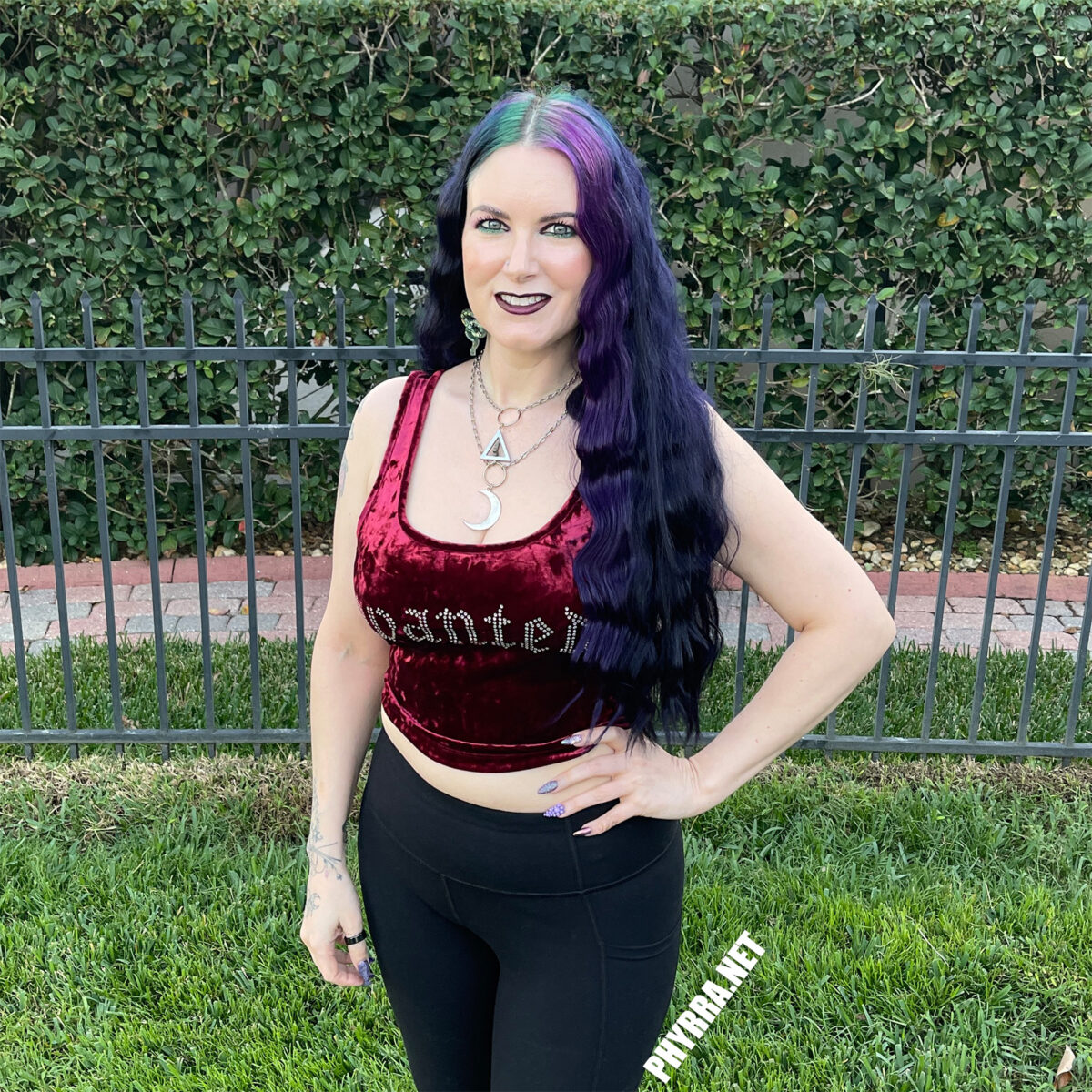 I have very long hair that falls past my waist. I used to think it was thin, but it's healthy and has a lot of density these days. Since I started my health and fitness journey, improved my eating habits, and worked on growing my hair long, my hair has gotten strong. It can easily break claw hair clips and plastic hair ties. I often am left with scrunchies and fabric hair ties as my only options.
What I'm Wearing
Hair Clip Colors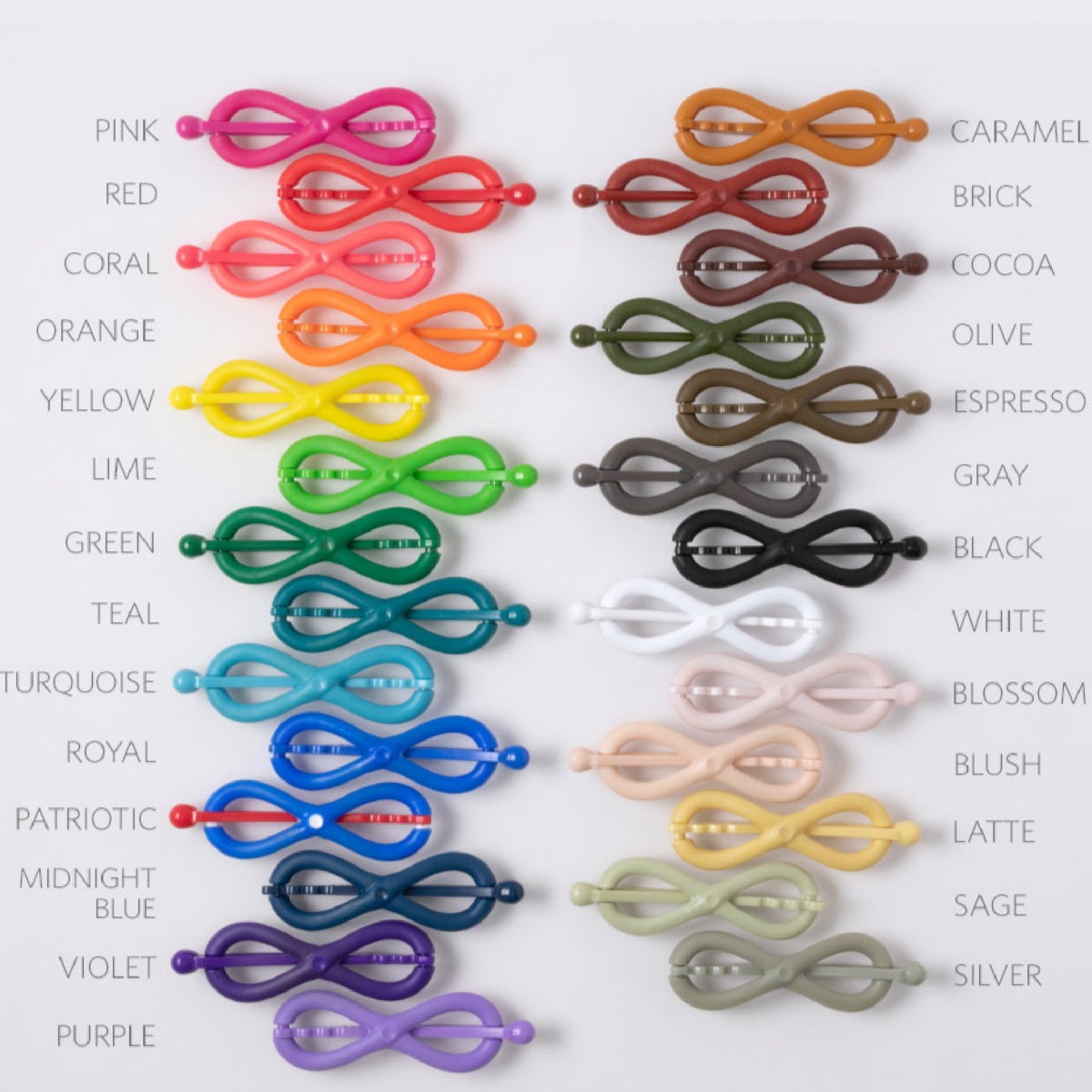 I love that the Lilla Rose Flexi Sport Hair Clips are available in a color for everything!
About Lilla Rose Flexi Sport Hair Clips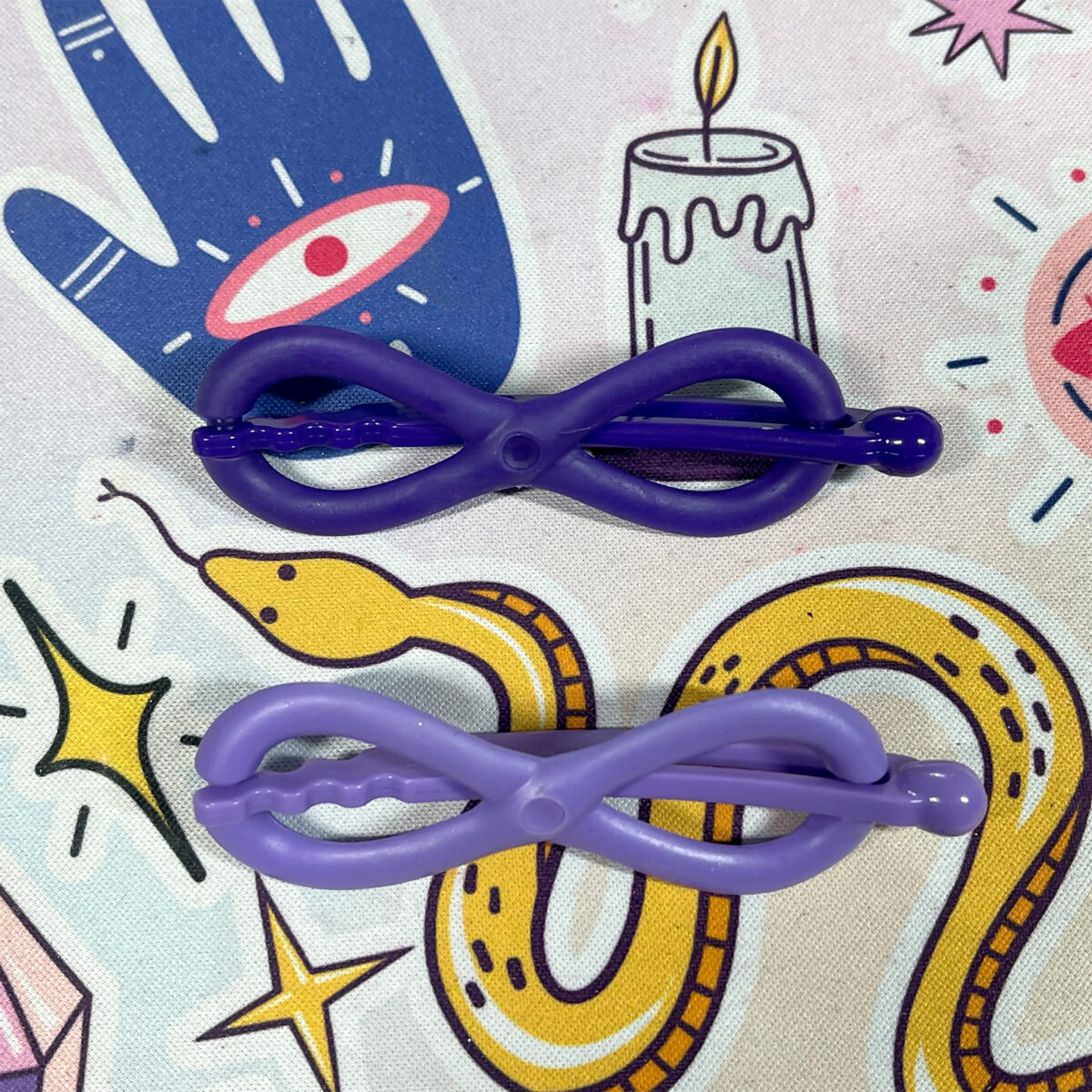 The Lilla Rose Flexi Sport Hair Clips are made from thermoplastic elastomer (TPE) with a high carbon spring steel inside, and the sliding pin is made from high-grade polycarbonate.  The thermoplastic elastomer makes the hair clip 100% waterproof and the sliding pin has a high tensile strength, making it highly resistant to breaking. It's also latex free.
The Flexi Sport Hair Clips are super cute, come in about 28 different colors, have all day non-slip hold, and are supposed to fit all hair types. The Turquoise, Pink, Silver, and Lime Green are all colors I'd love to pick up.
The best feature, in my opinion, is that they are very adjustable so that the same clip can be used to hold up only a portion of your hair, or on a different setting all of your hair. I love that!
Flexible Hair Clip

You can see how easily the Medium hair clip flexes between my fingers.
Clip Holding All of My Hair

In the photo above you can see my wild morning hair before my 2.5 mile walk. The Purple flexi sport hair clip is easily able to manage my mane without damage.
In case you're wondering, I'm wearing one of Dave's old Path of Exile hoodies in the photo above. The oversized hoodie is cozy in the cooler weather that we're experiencing here in Florida. It's been between 35 and 50 during our morning walks.
Partial Clip

In addition to holding all of my hair in a single clip, I love that I can use the same clip to hold a much smaller section of hair. It never slips and has never caused damage.
Final Thoughts

As someone who is always looking for new ways to style my long hair, I'm in love with the Lilla Rose Flexi Sport Hair clips! I've even accidentally taken a nap in one and didn't experience any breakage, though I do not recommend sleeping with clips in your hair.
I love that these are waterproof hair clips, unlike my silk hair scrunchies, and can hold my long, full hair in place.
What do you think of the Lilla Rose Flexi Sport Hair Clips? Would you wear one?
What I'm Wearing