80s Inspired Hooded Eye Tutorial

Hello, beautiful creatures! Today I'm sharing an 80s Inspired Hooded Eye tutorial with a very chatty GRWM (get ready with me) on changes to my blog, YouTube, and life. I talk about being cruelty-free for the past 11 years and how it has positively impacted my life, some of my lifestyle changes, foods I eat and am allergic to, and more. Makeup should be fun and stress-free, and I'm no longer available for people who want to make me feel bad for not agreeing with them. I'm still open to things that bring me joy.
80s Inspired Hooded Eye Tutorial Video
Watch the video on YouTube for Closed Captioning!
For those curious, my 45-minute 80s Inspired Hooded Eye Tutorial video today costs $67.50 to caption from Rev.com. Rev.com charges $1.50/minute for English and $5/minute for other languages.
80s Inspired Hooded Eye Tutorial Makeup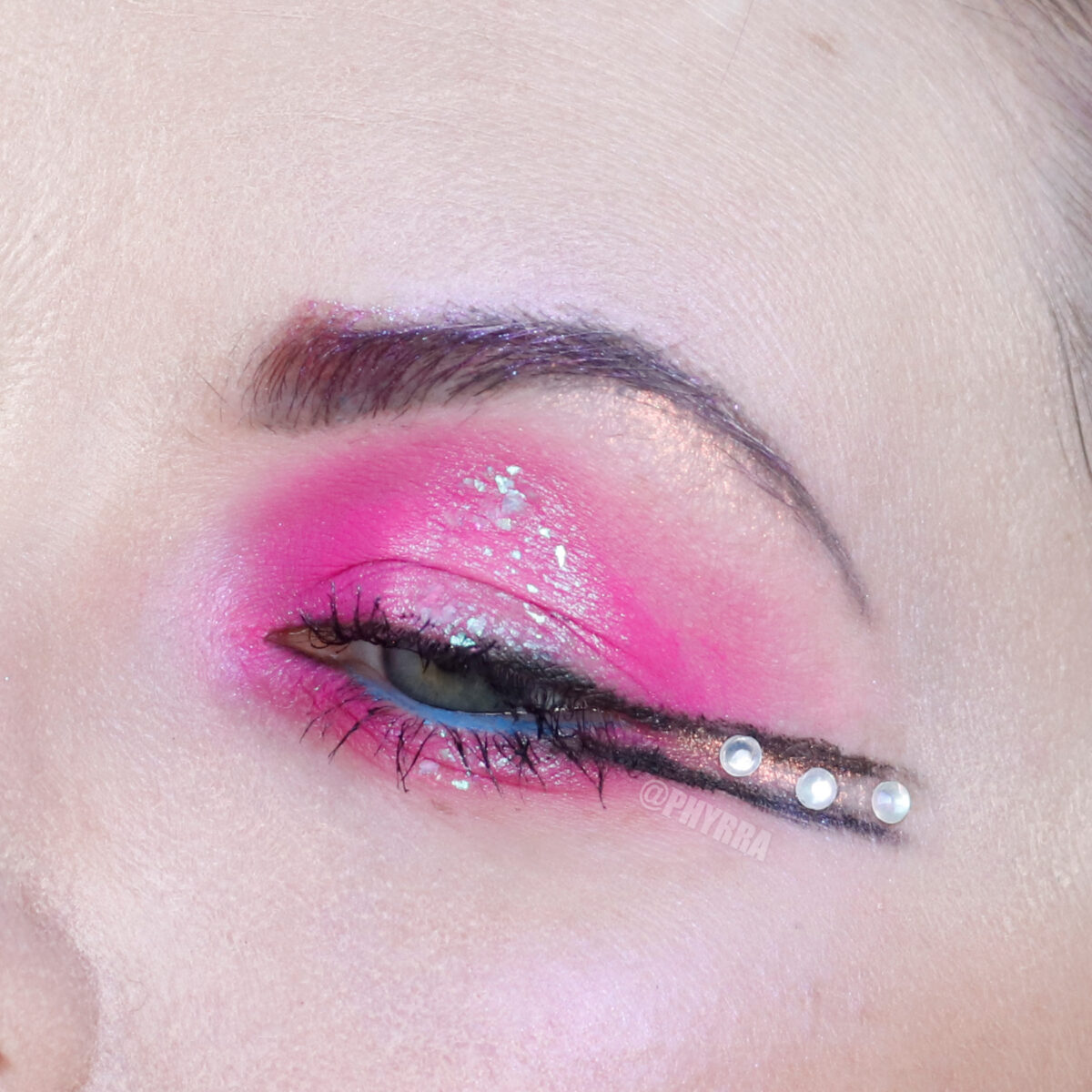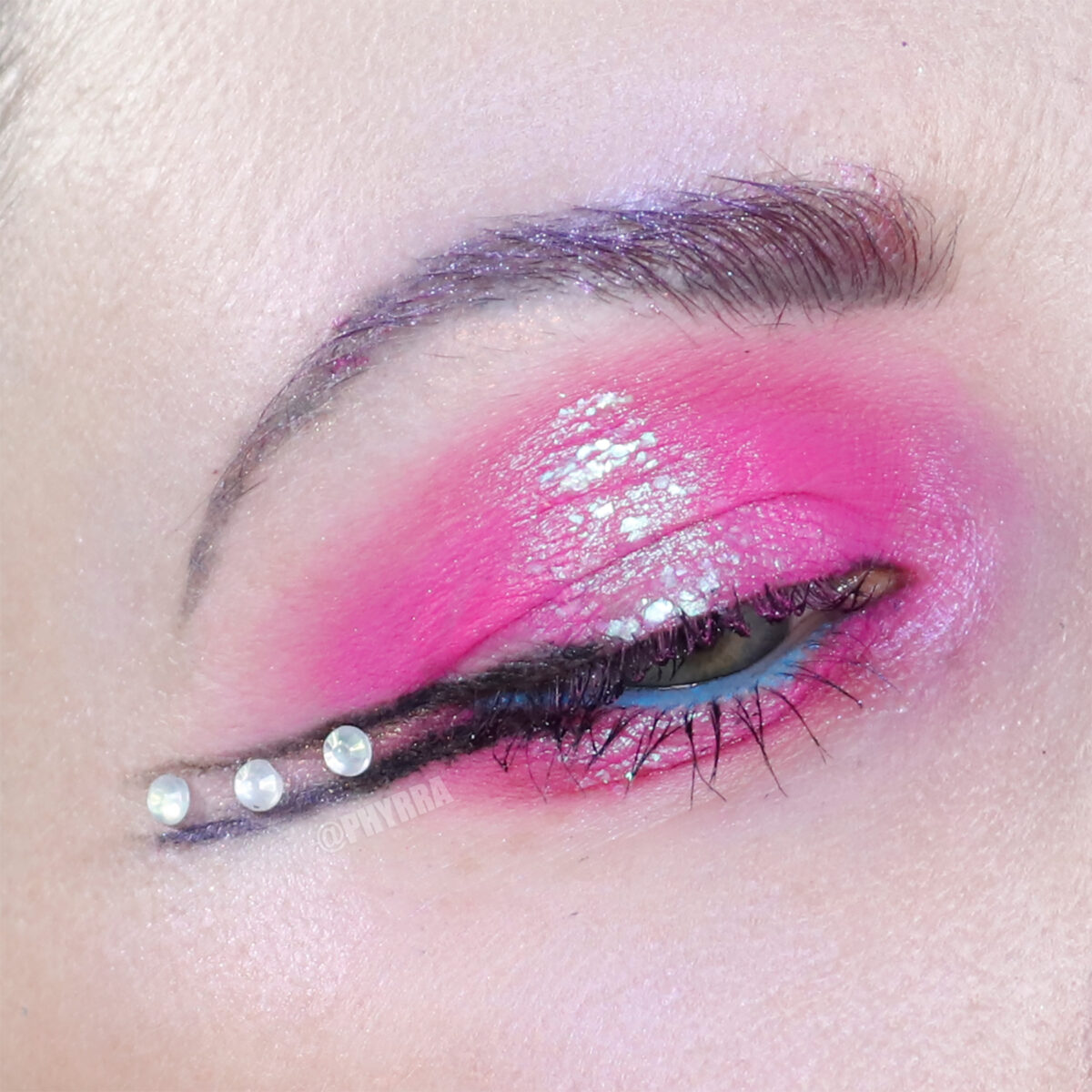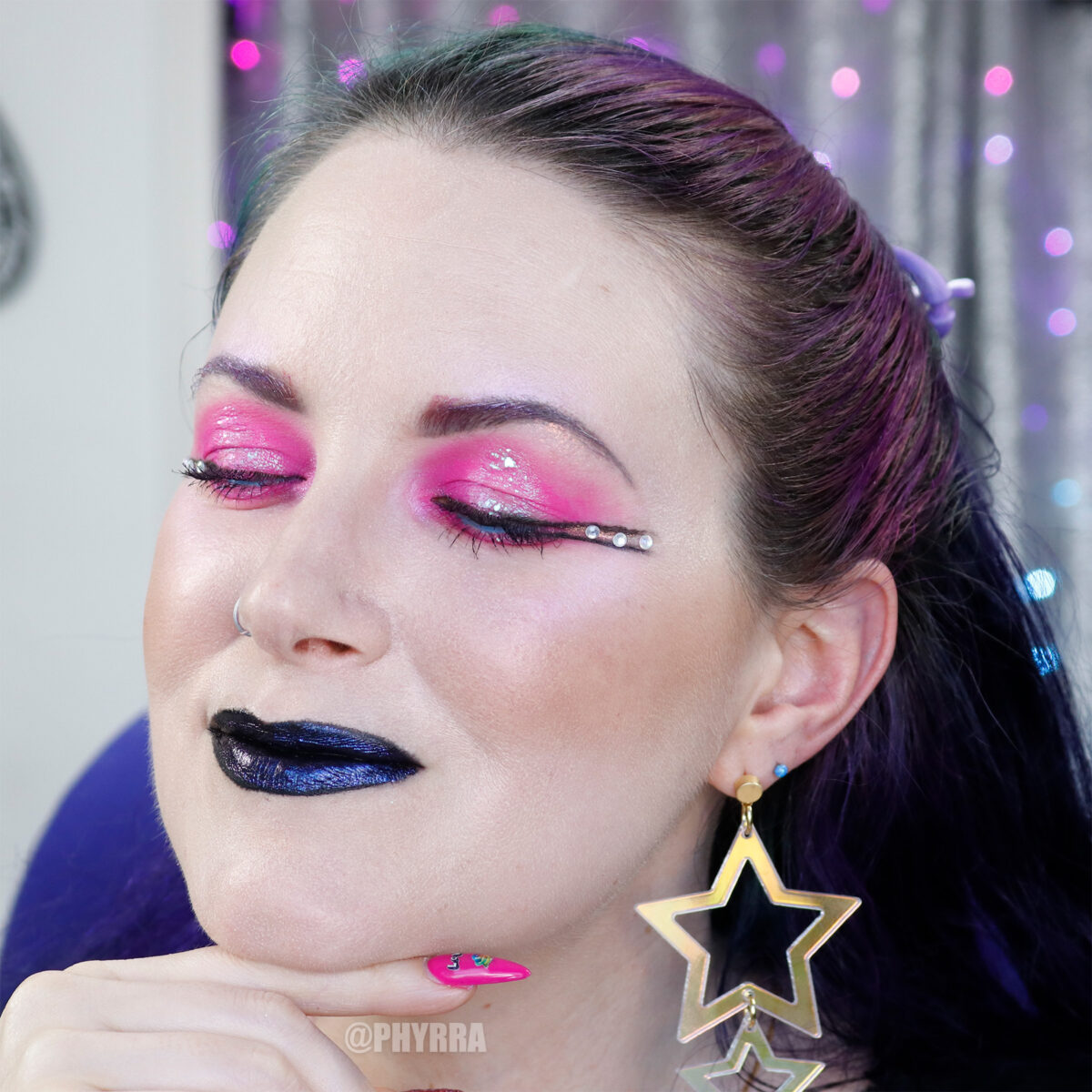 EYES
Concrete Minerals Glitter Eye Primer
*Vampyre Cosmetics Vincent Price Palette
Urban Decay All-Nighter Spray
Sugarpill Fun Size Palette (discontinued)
Odens Eye x Angelica Hela Palette (discontinued)
Fenty 105 Pro Filt'r Powder
Nyx Grey Micro brow Pencil
About Face Eclipsed Glitter Brow Gel
Silk Naturals Mermaid
Danessa Myricks Pixie Dust Infinite Chrome Flakie
Nabla's Black Cupid's Arrow
Sigma x Samantha Ravndahl Brush Set
Self-Adhesive Face Gems
Thrive Causemetics Liquid Lash Extensions Mascara
LA Girl Electric Pencil
FACE
Danessa Myricks Prism FX Hydrating Lotion in Gold
Danessa Myricks Yummy Skin Blurring Balm in Shade One
Em Cosmetics Heaven's Glow Blush in Baroque
*Silk Naturals Jelly Bean Highlighter
LIPS
KVD Skully Lip Pencil
*Vampyre Cosmetics Dracula Liquid Lipstick
Terra Moons Fractal Abyss Gloss
FASHION 
*ISLY NYC Star Drop Earrings
*ISLY NYC Bite Me Necklace (currently unavailable)
Killstar Lace Up Top
*PR sample
ISLY NYC

I am obsessed with the ISLY NYC Star Drop Earrings. They fit with my own personal witchy goth style that includes stars, moons, bats, and snakes. I love their iridescent quality and for their size, they are not heavy at all! ISLY NYC has so many appealing sunglasses and jewelry pieces that fit my taste.
I adore the little Bite Me necklace that they sent as well, but it appears that it is no longer available. It's a very gothic love core piece to me; perfect for vampires and Valentine's Day. ISLY NYC may have other pieces of jewelry that say Bite Me available.
About PR Samples

One thing I did not discuss in the 80s Inspired Hooded Eye Tutorial video is that I only accept PR Samples that I will enjoy and want to share with you. I always give my personal experience – positive and negative – with what I feature.
At this point, I rarely accept facial skin care PR because it takes me a month to test out a single product, which is a lot of time for me to devote to a single product. I can review skincare masks and hand and body lotions much faster, around two weeks, but moisturizers and serums take me at least a month before I notice a change in my skin. I prefer to change my skincare products sparingly because my sensitive skin is finicky, so I like to stick with things that I know work. Last year, I went through seven or eight different nighttime moisturizers trying to find one my skin would love, and I found it highly frustrating. It's not something I enjoy often doing, so I'm not going to do it with much frequency anymore.
It's beyond exhausting that in 2023 brands still try to tout universal shades in color beauty products like blushes as items that will work for every skin tone. Most individuals and pro makeup artists realize that it is impossible to create complexion products that work for all shades in the spectrum, from very deep to very fair, not to mention the plethora of undertones. I despise those products that claim to adjust to your skin tone to give you the perfect pink, they always look garish on me, and it's based on your skin's pH.
My Favorite Products to Share
My favorite products to share with you are:
Color cosmetics (makeup, nails, body, and hair)

Perfume

Alternative and gothic fashion

Technology that makes life better

Mental health

My poodles

Fun lifestyle stuff 

Entertainment (video games, books, tv shows, movies)
Healthy living
The Future of My Content

One of the main things I discuss in my 80s Inspired Hooded Eye Tutorial video is the new direction I'm taking my blog and social platforms, which includes focusing on creating more DIY palettes, duping the vibes of new palette releases from shopping my stash, and continuing my very low buy. I don't want to encourage people to overspend or overshop, and I have been working hard to curb my impulsive shopping. I started my low buy from late 2019 to early 2020, and I've been doing better every year, which is why I'm continuing it through 2023.
To be clear, I still welcome content and review requests, tutorial requests, DIY palette requests, and PR that fits my criteria. Don't be afraid to reach out and ask! It's always ok to ask. If It's not something I'm willing to do, I will say no.
Social Platforms
I hope you enjoy the new direction I'm taking on my blog and social channels. If you need to know what they are, I'll list them below, and I don't mention them in the 80s Inspired Hooded Eye Tutorial video.
Twitter is currently a dumpster fire, so I only check it once daily while I share my content there. Facebook isn't great for my mental health, so I'm only in the Hex Squad Group, a DIY Nail Group, and a Chill group. I'm most active on YouTube, Instagram and Pinterest.
I'm not on TikTok for my mental health, and TikTok causes overstimulation for me, and I do not enjoy it. Instagram is getting close to that for me with the constant sound on reels and videos. I miss the days of the chronological feed and pretty pictures rather than being inundated with videos.
You don't have to be on any social media platform, no matter what someone may tell you. I've had friends try to pressure me to get on TikTok, and I won't do it. I didn't enjoy Snapchat either; too many random jerks sending me dick picks. Gross.
Reddit

It's not mentioned in this in the 80s Inspired Hooded Eye Tutorial video, but I spend a lot of time on Reddit reading and talking about makeup. I love PaleMUA, MUAcjDiscussion, IndieMakeupAndMore, BeautyGuruChatter, SwatchItForMe, FairOlives, OliveMUA, MUAontheCheap, RedditLaqueristas, and MakeupFlatlays. I also sometimes look at SCAcjDiscussion, MakeupAddiction, Makeup101, and UnconventionalMakeup. Of course, I'm always looking for more active makeup subreddits like MUAcjDiscussion, so please feel free to share any other active makeup related subs you think I'd enjoy!
Final Thoughts

On a very personal note, my husband Dave had a planned surgery Friday morning. The surgery went well, but he had what the doctors believe was a vasovagal incident Friday evening, resulting in me calling 911. An ambulance arrived to take Dave to the hospital, and I followed them in the car. We were in the emergency room until after midnight. He's doing much better now and is resting comfortably. I will take care of him for the next six weeks while he recovers.
It's been a long time since I've done a chatty GRWM like the 80s Inspired Hooded Eye Tutorial video. I do hope you enjoy the changes I'm enacting. I would love to hear from you. Thank you so much for your support over the past 15 years. I love sharing my love of beauty with you and I hope you will continue to join me.
More to See