My Newfound Love of Mint Mobile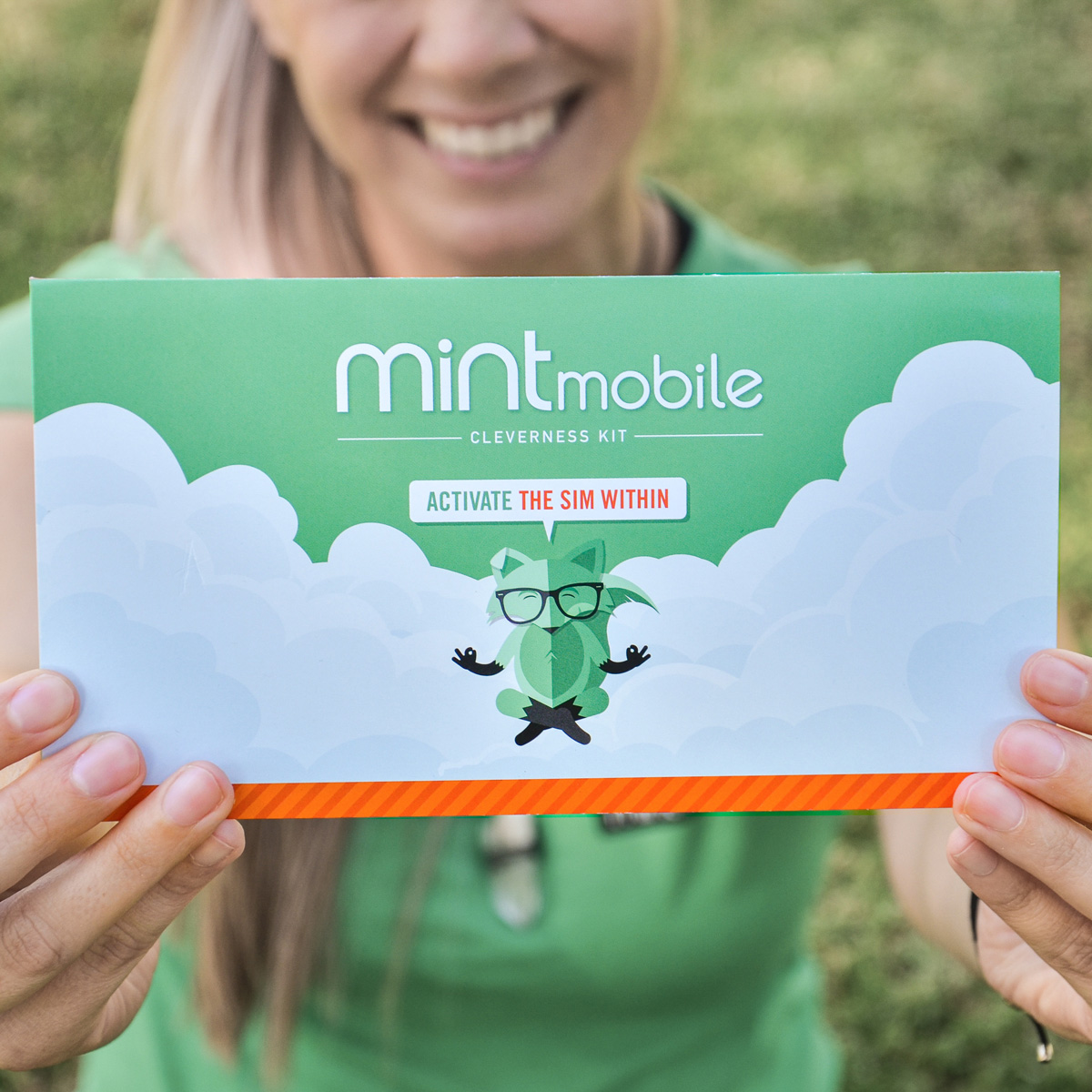 Hello, beautiful creatures! Today I wanted to share my newfound love of Mint Mobile with you. One of the many things I've had to figure out on my own in the past year and a half is what cell phone carrier I want to switch to. I'd been with T-Mobile for close to 20 years. I've had very few complaints about T-Mobile service, except that they have no reception out where my dad lives, which is one of the reasons I wanted to drop them. However, I knew I wanted to switch to a carrier that gave me more freedom and more coverage, which left me choosing between Google Fi and Mint Mobile. My bestie Carlye gushed about Mint, so I decided to try them first.
And to be clear, this is not a sponsored post. I love my Mint Mobile service, and I love saving money. I want to share both with you!
What's Mint Mobile?
Mint Mobile is an affordable, prepaid premium wireless phone service direct-to-consumer. They are passionate about listening to their customers. Mint uses customer feedback to make the company and services offered better. As a result, mint Mobile is an excellent alternative to giant phone companies dominating the market and charging outrageous rates. Mint is known as an MVNO or mobile virtual network operator.
Who owns Mint Mobile?
Deadpool actor Ryan Reynalds owns Mint Mobile. Canadian-born Ryan became the face of Mint in 2019. I stan for Deadpool, one of the few pansexual comic book characters out there!
When did Mint Mobile Start?
Mint started in Costa Mesa, California, as Mint Sim, then switched to Mint Mobile in 2016. The founders decided that big wireless was dumb, so they wanted to create a better, more innovative wireless company.
Which Mint Mobile Plan is Best?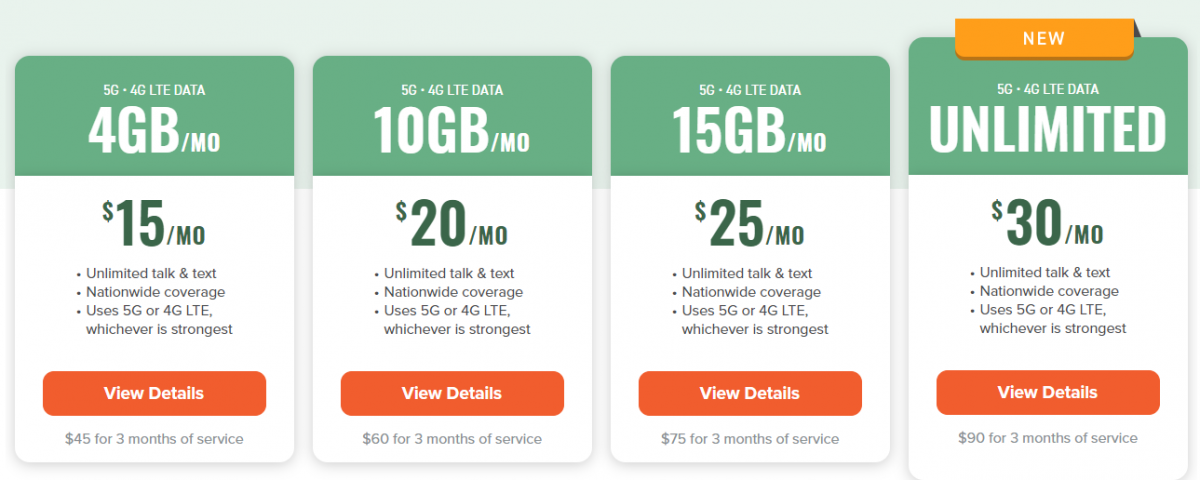 Mint Mobile sells its plans in 3, 6, and 12-month pre-paid options. There are no overage fees, nor are you locked into a contract. Because they're online-only, you're not being charged for them to maintain a brick-and-mortar storefront with sales associates. They also don't nickel and dime you to death with things that should be free, like hotspots.
I love Mint's 'one size doesn't fit everyone' approach by offering multiple data plans, as well as their 3 to 12-month options. You get to pick the plan that best suits you. In my case, I chose the 4GB plan because I'm primarily on wireless networks and don't use up a lot of mobile data. If I were traveling more frequently, I would choose the Unlimited plan.
How Mint Works
Mint Mobile uses GSM networks, which is what T-Mobile and AT&T both use. To get started with Mint, you must choose the data plan that's right for you. Next, you BYOP, bring your own phone from your old carrier. Then you activate your new account and set it up. Finally, you install your SIM card. I opted for a virtual SIM.
Does Mint Mobile have 5G?
Yes! Mint doesn't charge you extra for 5G. 5G stands for 5th Generation Wireless Network. Mint Mobile is on the largest nationwide 5G network covering over 200 million people in more than 6000 cities.
What's 5G?
There are three frequency bands of 5G. Low Band 600 MHz 5G travels the farthest and is about 20% faster than 4G. Low Band is what Mint Mobile uses the most. Medium Band, 2.5 GHz signal, is mid-range and gives you 2x to 4x faster speeds than 4G. High Band Millimeter wave is the quickest signal but can be blocked by simple things, such as a leaf or a piece of paper, making it the least reliable.
Mint Mobile vs. Google Fi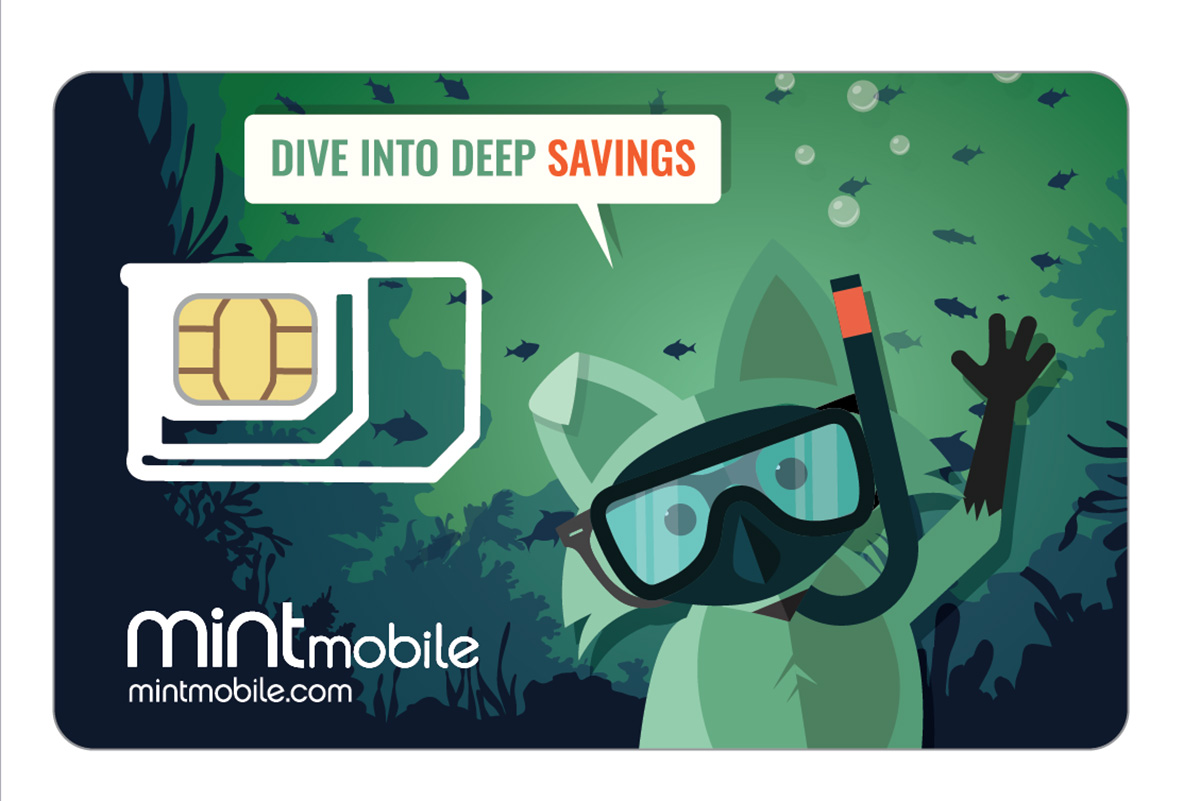 Mint Mobile and Google Fi are two of the best MVNOs in business right now. Google Fi's cheapest plans start at $20/month, where Mint begins at $15. One of the big reasons I chose Mint over Google is that I spend most of my time in the USA and that Mint offers better coverage than T-Mobile does for me. If I traveled internationally more frequently, I might have chosen Google Fi.
Here are the downsides of the two. Google Fi is more expensive when it comes to data; few of their phones support the entire network, data can be slowed on all plans, and the Simply Unlimited plan has fewer perks. Mint charges extra for international roaming, you do have to buy a minimum of 3 months at a time, and they slow their unlimited down at 35GB/month.
Mint gives its users free calls to Mexico and Canada, which is excellent. But unfortunately, you must pay for international data individually. On the other hand, Google Fi offers international roaming in over 200 countries.
On a personal level, I'm unhappy with Google right now. They left their motto of "Don't Be Evil" in the dust years ago, and it feels like it's been downhill from them ever since. Google keeps making horrible decisions with things like Google Home and YouTube, dumbing down their functionality. For example, forcing Google Home to link to YouTube for music and getting rid of Google Music has been an enormous step backward in my experience. These experiences influenced me to try Mint before Google Fi.
See my trip to Indiana.
Will Mint work with my phone?
Mint Mobile offers the best phone compatibility if you're bringing your phone from another carrier. Check their BYOP guide to see if your phone is compatible. They also sell phones. You can see the phones that Mint Mobile sells here.
For the past decade or so, I've always made sure to purchase unlocked phones because they have less crap from carriers on them. In addition, I'm not too fond of the extra junk that companies like T-Mobile would force you to have on your phone. So I bought my most recent iPhone 12 Pro Max unlocked directly from Apple.
Testing It Out
Because I wasn't sure if I wanted to switch to Mint Mobile or Google Fi from T-mobile, I opted to start with the three-month plan that was $15 a month. I was curious to see how well it worked at my dad's house, as T-Mobile took down a tower by my dad's place a few years ago. Since that tower came down, I've had no reception within 30 minutes of my dad's home. Thankfully, when I went to my dad's with Mint, I had excellent reception, vs. Dave, who was still on T-Mobile and had no reception. You can see the coverage that Mint offers here.
Selecting a Yearly Plan
After being on Mint Mobile for two months, I realized I loved the service, and I was ready to purchase a 12-month plan. So I bought a 4GB / year plan for my account, which is $180 total. With T-Mobile, we paid around $166 a month. Yes, you read that right; for slightly more than what I used to pay a MONTH with T-Mobile, I'm covered for a year. Mint's affordable plans help my budgeting!
What about hidden fees?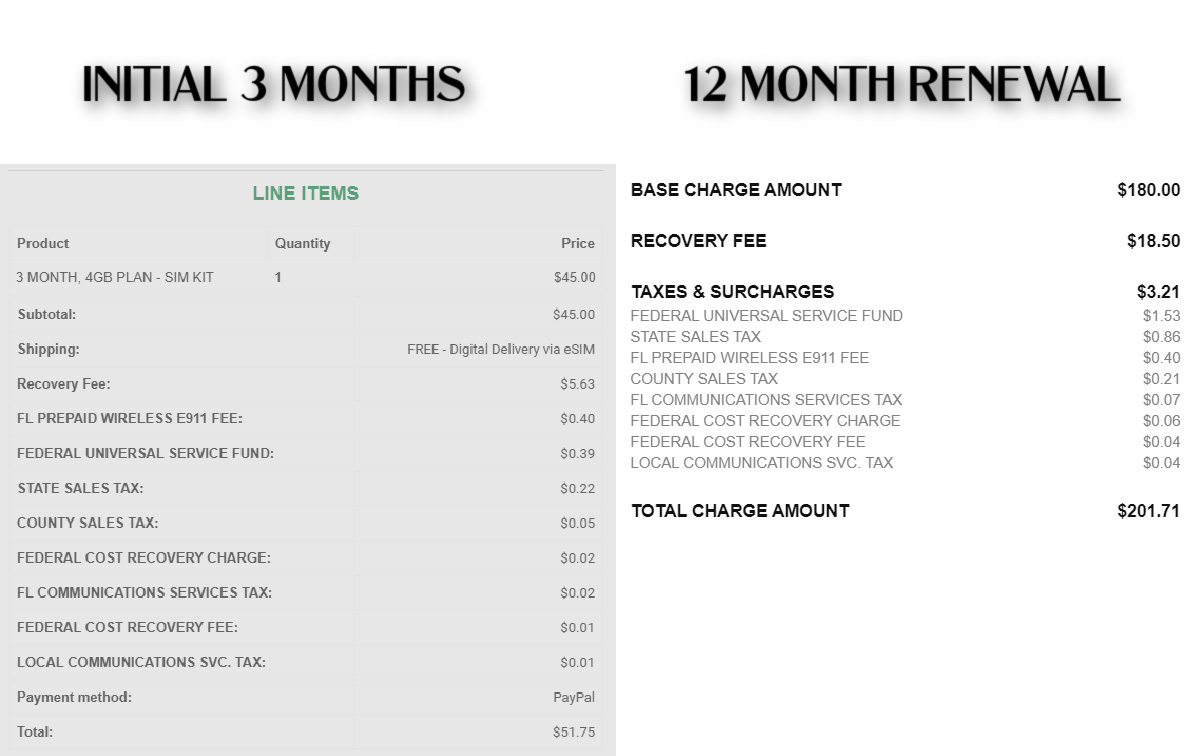 Mint Mobile doesn't really have hidden fees, especially when compared to what I paid at T-Mobile for all of these extra charges. I don't know what the Recovery Fee is for. I think it's crazy that there are like 5 different Florida fees/taxes and 3 federal fees.
Does Mint Mobile work with iPhone?
Yes! I brought my iPhone 12 Pro Max over to Mint Mobile with minimal issues.
See 6 Tips & Tricks for the iPhone 12 Pro Max.
Does Mint work with Google Voice?
Yes, you can use Mint Mobile with Google Voice. I have a Google Voice phone number for consulting, and it works with my Mint.
Troubleshooting Issues
I did have some issues with my iPhone 12 Pro Max rich text messaging when I first switched over. The Mint Mobile system didn't have my phone listed as an iPhone, and it took several days and a few hours of my time with Mint's customer service to diagnose and fix the issue. However, that was the only issue I had. I believe it was an APN issue. Bringing my number from T-Mobile to Mint was a breeze. Setting up the virtual sim was pretty easy too.
Try Mint Today
If you want to give Mint a try, here's my referral link. This unique link will get $15 added to your Mint account and will provide me a bonus as well.
Have you heard of Mint Mobile? Who's your current carrier?