6 Easy Tips and Tricks for Looking Better in Photos: iPhone 12 Pro Max Edition

Hello Hex Squad! Today's post is a guest feature from my friend Ashley at the Blog Frog. Since I just bought my second iPhone, an iPhone 12 Pro Max and am still getting used to how the iPhone works, we thought it might be fun to share some photo tips.
My iPhone 12 Pro Max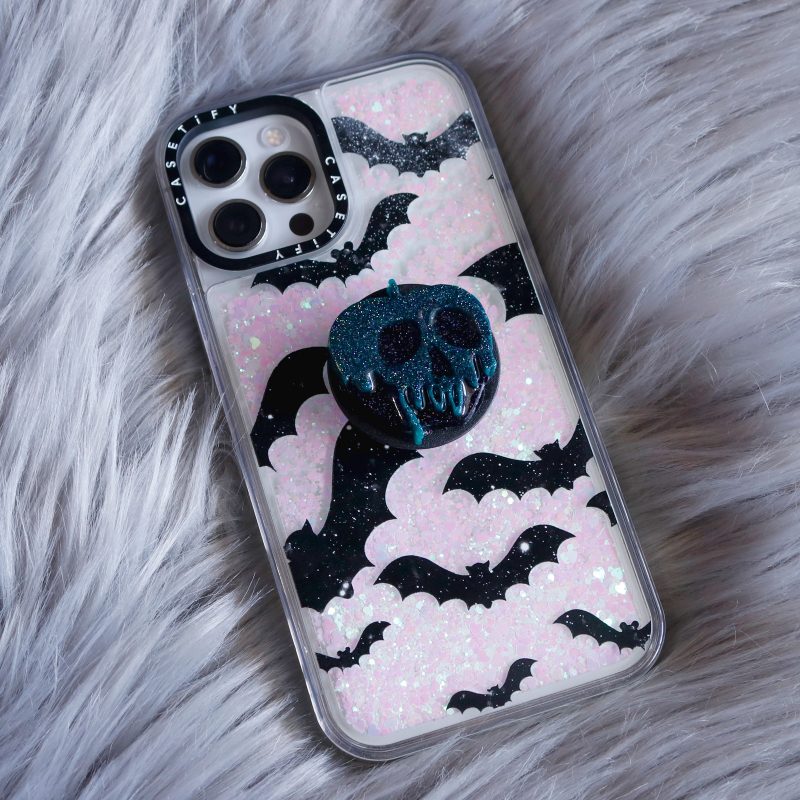 I purchased the iPhone 12 Pro Max 256GB Silver unlocked, so I can use it with any carrier. I'm currently trying to decide between Mint Mobile and Google Fi for my new carrier. I've been using T-Mobile for over 15 years, but am tired of paying their rates. I am in LOVE with my new Casetify Bats with Rainbow Unicorn Pastel Glitter. I also purchased a few Velvet Caviar cases (Glitter Nebula, Black Marble Holo, and Moonstone Marble Holo cases) that are pretty, but I don't love them as much as I love this bat case. I ordered the custom Poison Apple pop socket from an Etsy seller in Black & Green glitter.
You may also want to check out this video from my friend Sarah Zerafa on posing. My bestie Carlye also does a lot of great posing on her Instagram.
The feature written below is by Ashley.
6 Easy Tips and Tricks for Looking Better in Photos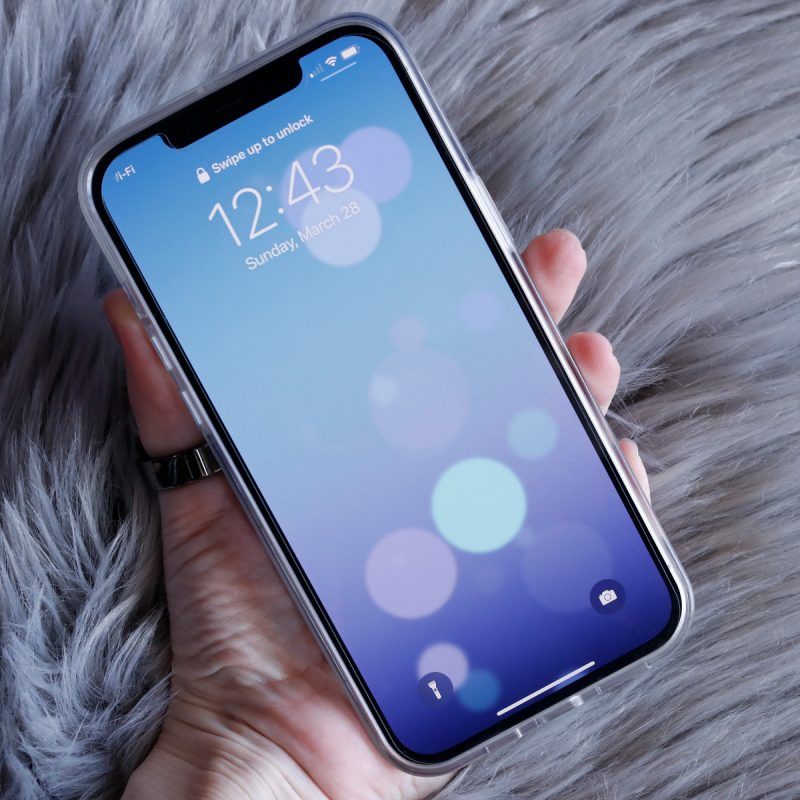 Pictures are the best. They let you speak volumes in a single post, show off your new favorite item, and share fun times and cherished memories with the world.
However, there's an unfortunate flip side. Most of us find ourselves disappointed with our reflections in the camera.
Luckily, being picture-perfect every time is all about technique, and anybody can learn it. So, if you've just purchased your iPhone 12 Pro Max – a smartphone praised for its camera quality – let's ensure you make the most out of it.
Be Real With Yourself
There are essential grounds to cover before unboxing your new shiny iPhone 12 Pro Max and testing its state-of-the-art camera. The first step towards taking better pictures is understanding what made you dislike your previous attempts.
You can only do this by taking a long hard look at your existing photos. Ideally, you'll take similar shots, one you like and the other that makes you want to hide in your bed.
Compare the two. Is the angle different? Do you smile with your teeth in one and not in the other? What are you doing with your hands? All these answers inform your future successful poses.
Some easy tips include:
If you often blink in photos, close your eyes before the camera clicks and open them slowly.
Push your head forward to avoid the double chin.
Press your tongue against the backs of your teeth to avoid broad, goofy smiles.
In reality, there are easy fixes to whatever you might dislike about photo representations of yourself. Once you determine the main culprits for subpar pics, it's time to see what your new iPhone can do for you.
The All-Powerful iPhone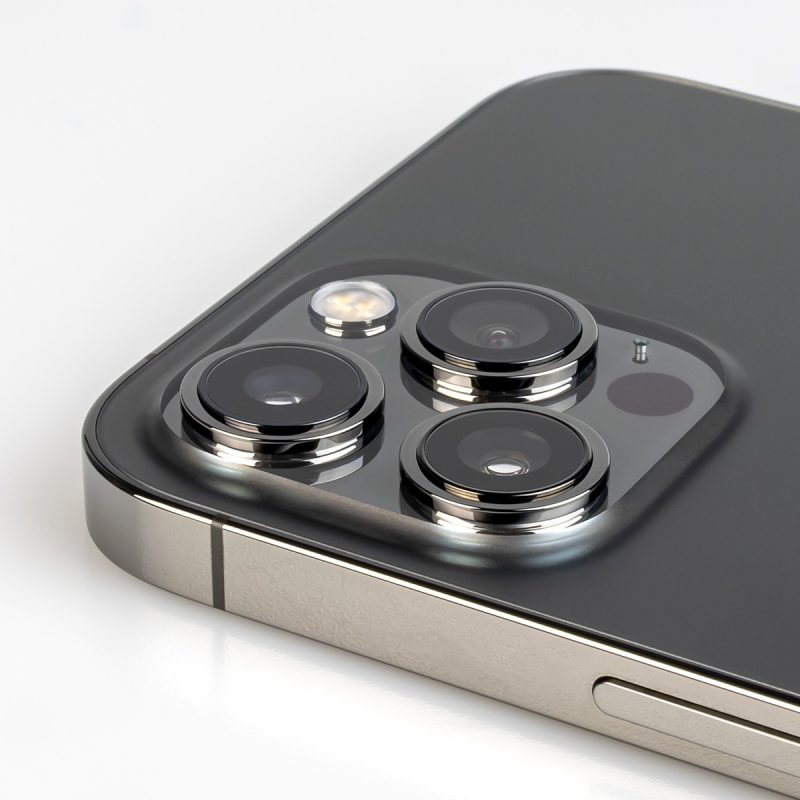 Apple's latest phone editions are all about high-quality photos. The iPhone 12 Pro Max comes with three rear cameras, light detection and ranging sensors, and various shot widths to support any artistic endeavor.
The quality is impressive. Wide and telephoto lenses feature dual-optical stabilization to eliminate shaky takes, while the sensor-shifts in the Pro Max Edition take it one step further.
There's a lot to say about this, but we're here to discuss how YOU can look your best in photos. So, let's examine the features central to that purpose.
Portrait Mode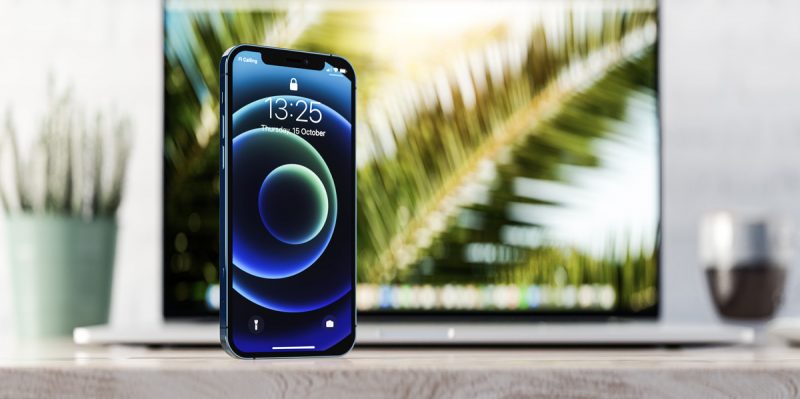 The portrait mode helps you take studio-quality photos with your iPhone 12 Pro Max every time. It keeps the subject in the foreground and gives a soft focus to the background.
You'll find several settings to adjust the flash, night mode, or HDR in combination with this mode. You can also alter the depth of field and determine how blurry you want the background to be.
Night Mode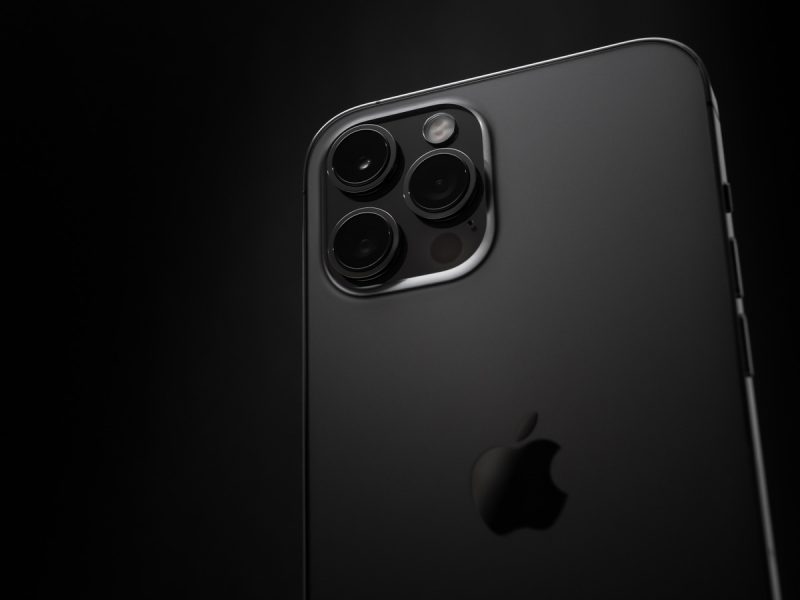 This mode is your go-to for keeping your shots stunning even in low-light conditions.
The iPhone 12 Pro Max activates it automatically as soon as it notices a lack of lighting, extending the shutter for several seconds longer than the regular camera. As a result, the lens brings in the right amount of light and produces a better image.
Check the number next to the moon icon to see how long the phone must stay in place. Play around with exposure lengths, setting it to as high as 30 seconds for dreamy twilight shots.
HDR Shots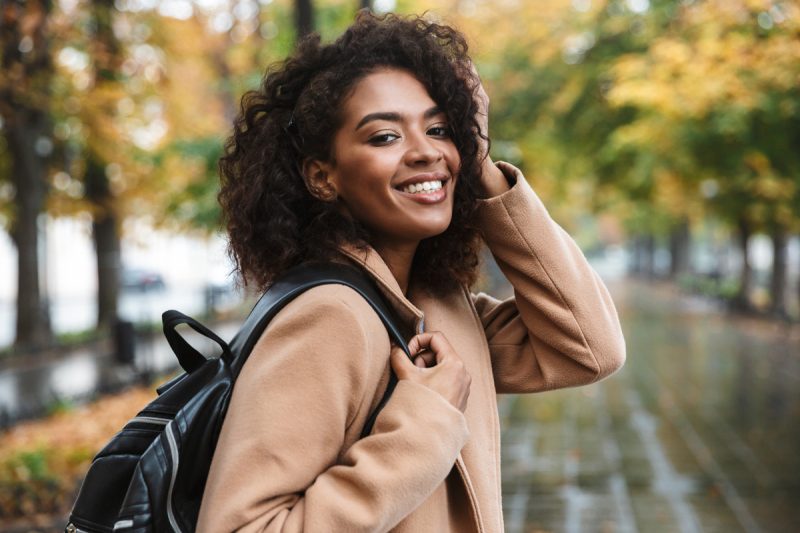 HDR stands for high dynamic range, enabling the phone to take several shots at once and blend them to bring out all the best features. All you need to do is keep the iPhone 12 Pro Max steady around two seconds before and after the snap.
This one is excellent for showing your best photo self on high-quality shots during the daytime.
Six Top Tips
You already know what you don't like about your past pics and how to use your new device to improve them. Let's go through some practical tips to make every next photo shoot a breeze.
Practice, Practice, Practice
Return to the 'do and don't' list and head to the mirror to practice. You could even put your brand-new camera to the test during this stage.
Try out different angles and poses you liked in the previous photos. Get a good feel for the poses that flatter you most, and you'll be able to recreate them naturally the next time somebody takes out a camera.
Once you master the basics, start playing around with variations. Let loose within the confines of what works to enjoy yourself.
Lighting is Everything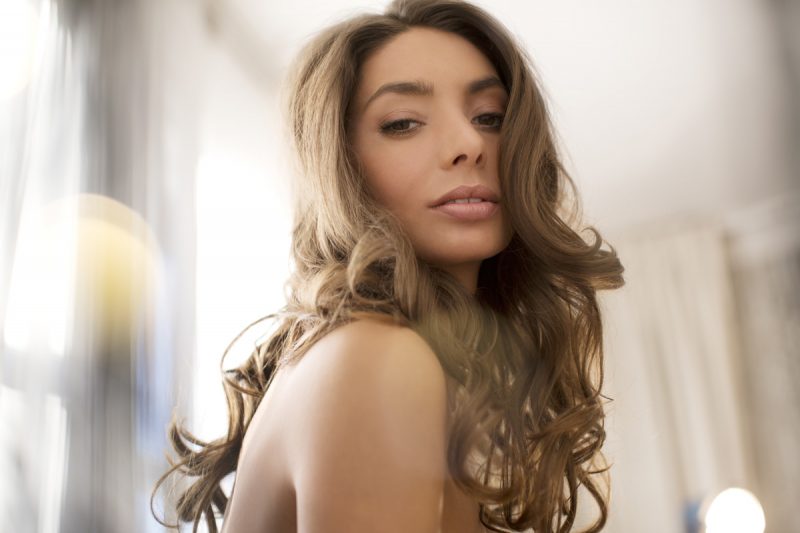 The night mode is there to assist you with unexpected evening photoshoots on the iPhone 12 Pro Max, but you're in charge most of the time.
Natural, outdoor lighting is your best bet. A bright and sunny day makes you seem happy and glowing, but overcast conditions are ideal to avoid awkward shadows and squinting.
If you're indoors, don't stand directly under a light, but face the source. That way, it'll fall across your figure, not creating any cringe-worthy shadows or creases.
Bonus tip: Red eye often happens in low ambient light. Look directly at a bright light source to shrink your pupils and avoid this embarrassing, early 2000's moment.
Edit Away
You're already going through all this trouble to look your most stunning in a pic – why not choose an app for selfie editing to make the best one?
Don't go overboard and make yourself unrecognizable. Still, retouching the photo to modify problem areas is a sure way to be pleased about each shot.
Plus, these apps are fun. Even if you're 100% satisfied with your iPhone 12 Pro Max photo looks, filters can make your pic pop against any feed.
Dress the Part
Consider what looks good on your body and makes you feel comfortable before a photoshoot. Choose shapes and silhouettes that match your body type and colors that suit your skin tone.
Heavy patterns and loud colors take the attention away from your face, so only choose such clothes if they're what best represents your personality.
Bonus tip: If you're worried about the length of your legs, go for high-waisted bottoms and platforms to elongate your body.
Make Your Makeup Pop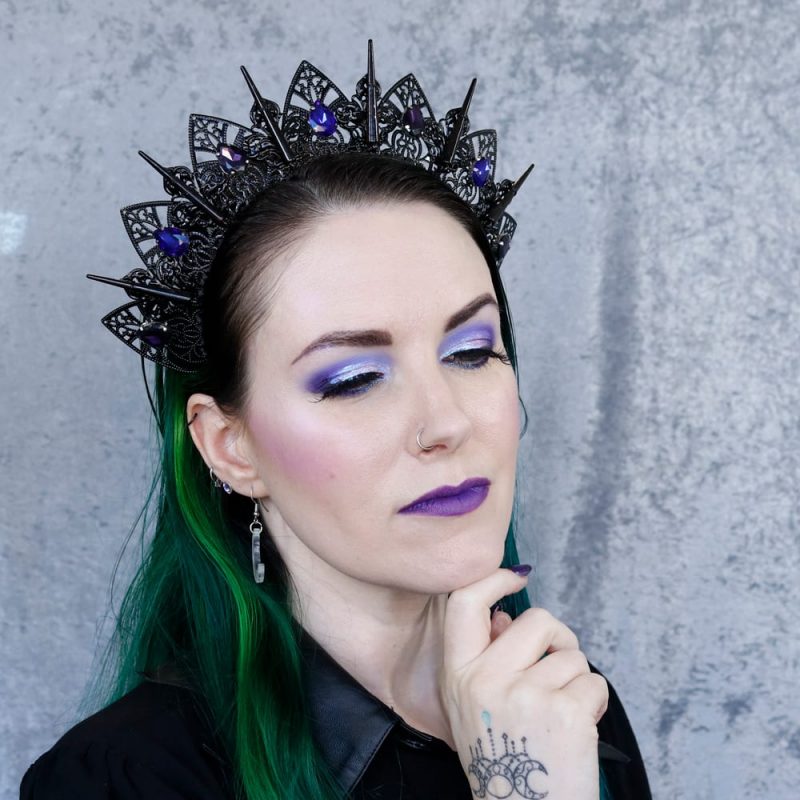 If you want stunning closeups, take some extra time to ensure you don't look caked or flaky under the iPhone 12 Pro Max camera lens. For example:
Full mattifying coverage for smooth, shine-free skin

T-zone powder to remove shine

Bronzers and blush for contouring the face

Highlighter on the inner eye to open it up

Eyeliner and lashes to define the eyes

Bright, natural lipstick for luscious lips
However, if you like dark lipstick and shimmering powders like I know Phyrra does – go for it. These are merely some general pointers that work for most people.
Go For Props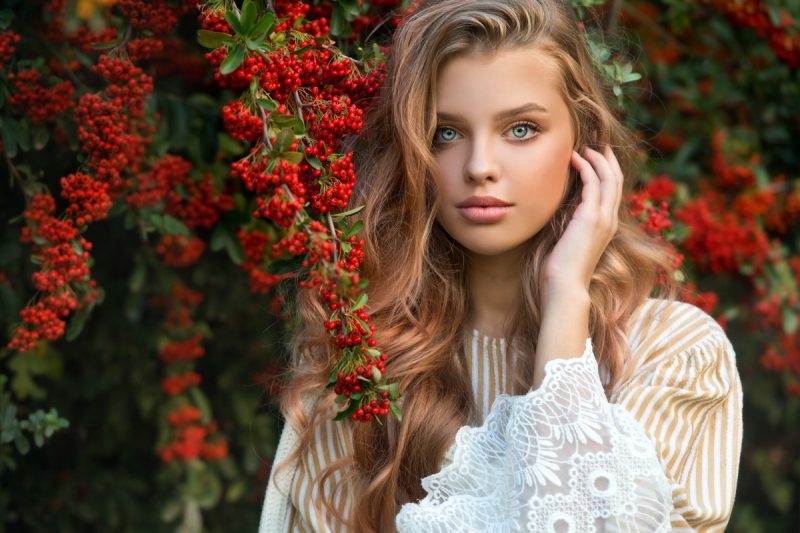 Nobody knows what to do with their arms in pictures. So, experiment with props to eliminate the awkwardness and give yourself something to do. 
If you're not a big fan of flowers, drinks, or sunglasses in your hands, touch your hair. It makes the shot look natural, breezy, and candid. Plus, you get bonus points for accentuating your figure by raising your arms.
Get Comfortable!
Finally, remember to enjoy it. Taking pictures with the iPhone 12 Pro Max should be fun. After all, if it's not, why even do it?
Use these tips and practice until you're comfortable with the process. You'll be posting bomb pics across your social media accounts in no time.