WWE Ronda Rousey Braided Ponytail Tutorial
Today I've got a special WWE Ronda Rousey Braided Ponytail Tutorial for Bad Ass Summer Hair to share with you! My friends Tania from Liftcraft Fitness and Carlye from Spellbound Stitches came over to help me film two hair tutorials. One  is this awesome Braided Ponytail that is inspired by Ronda Rousey, who inherited the nickname Rowdy from the late professional wrestler Roddy Piper. This is an easy braided ponytail tutorial, perfect for beginners. And if you don't know how to do a braid, we even have a hair hack for you! We're chatty in this video, but it real time only took 16 minutes to do this hair, even with us talking. So you can easily recreate in 15 minutes or less.
Follow Tania from Liftcraft Fitness and Carlye from Spellbound Stitches on Instagram!
Ronda Rousey Braided Ponytail Tutorial Video
Please share!
What We Recommend You Use
Braided Ponytail Tutorial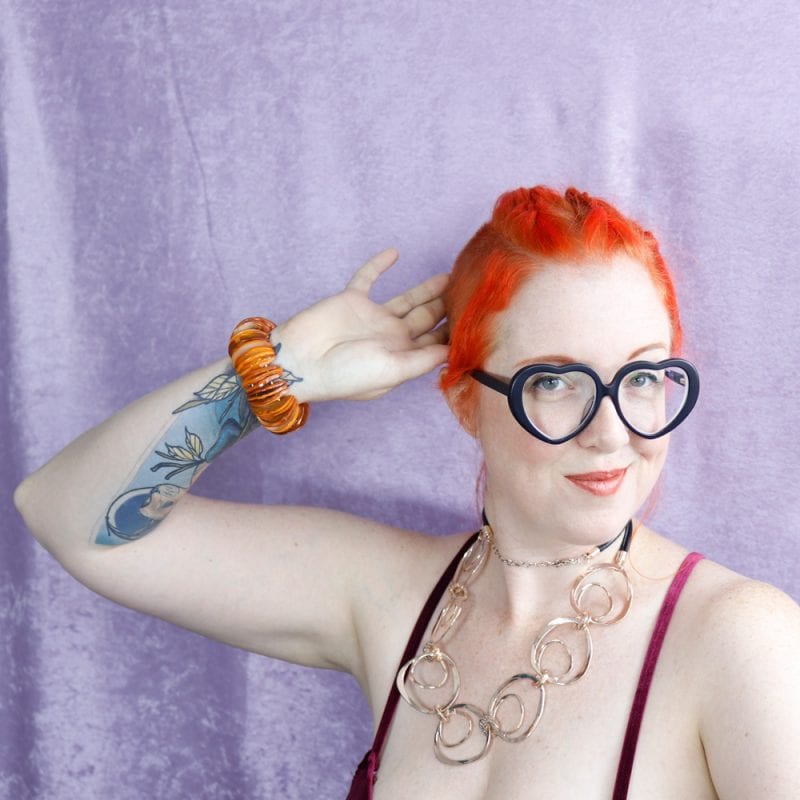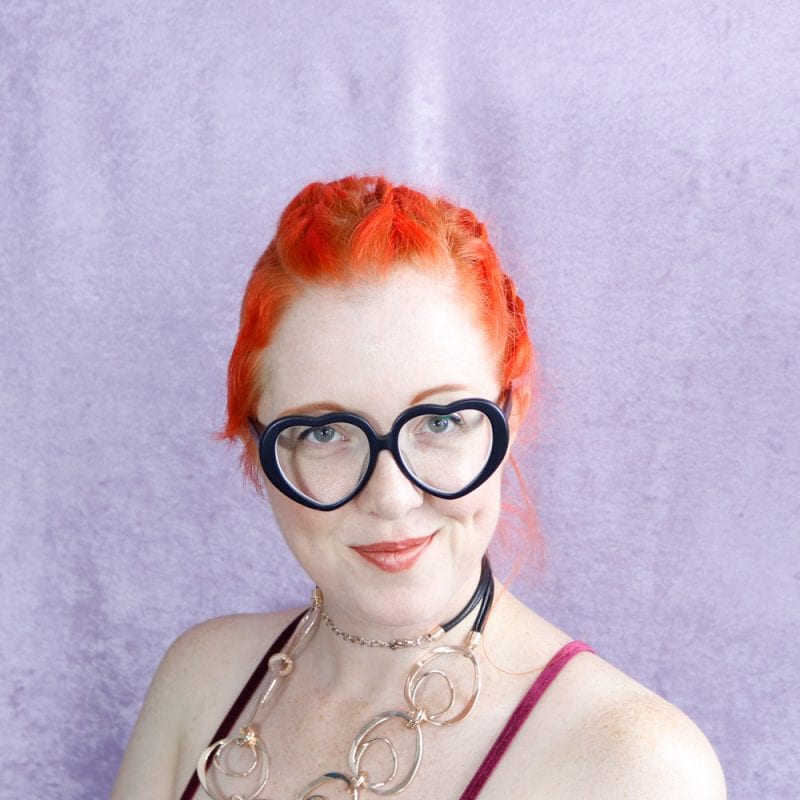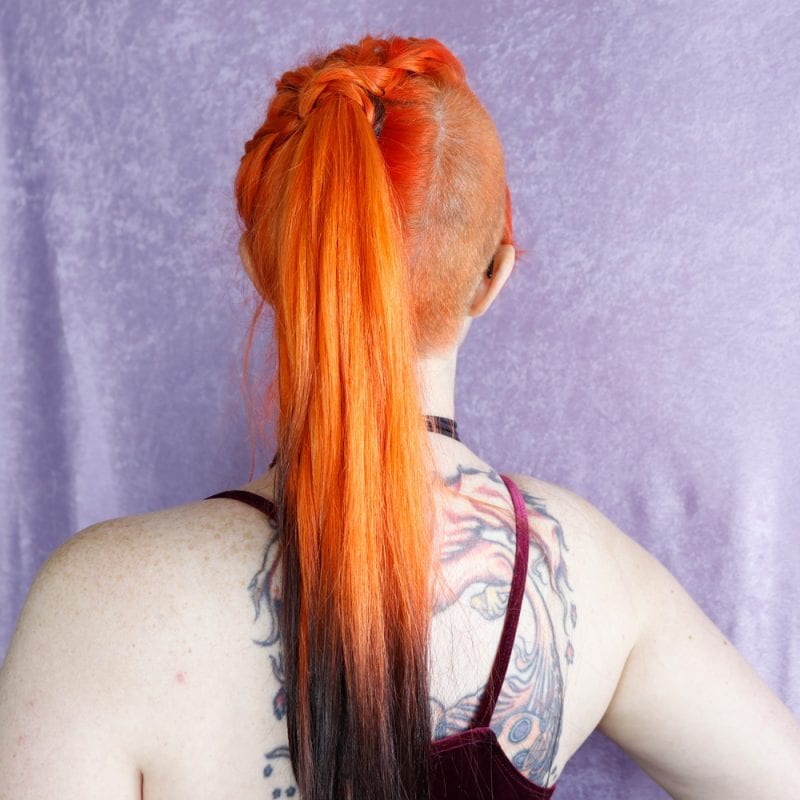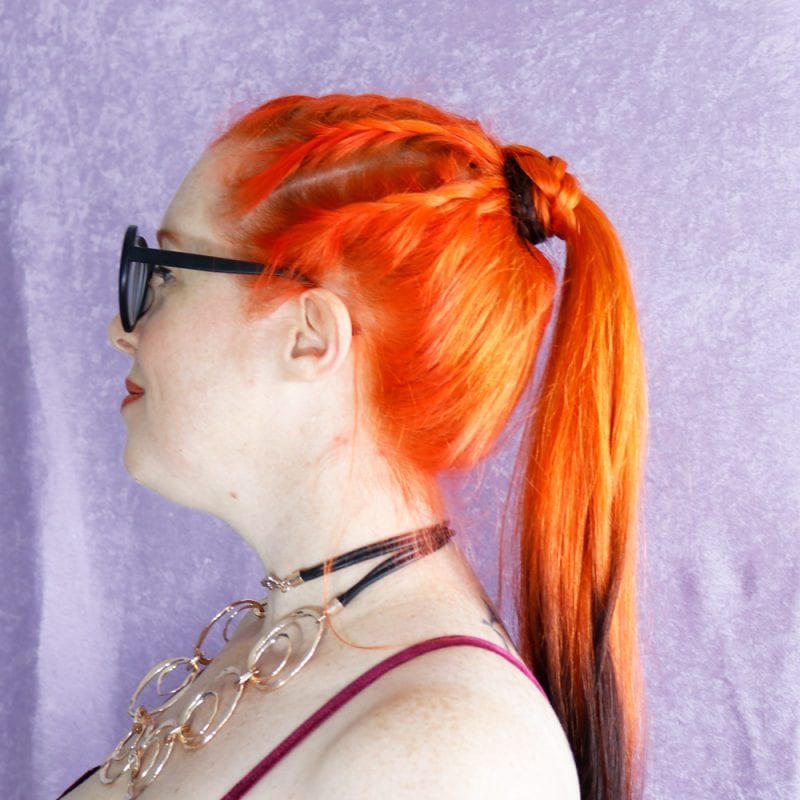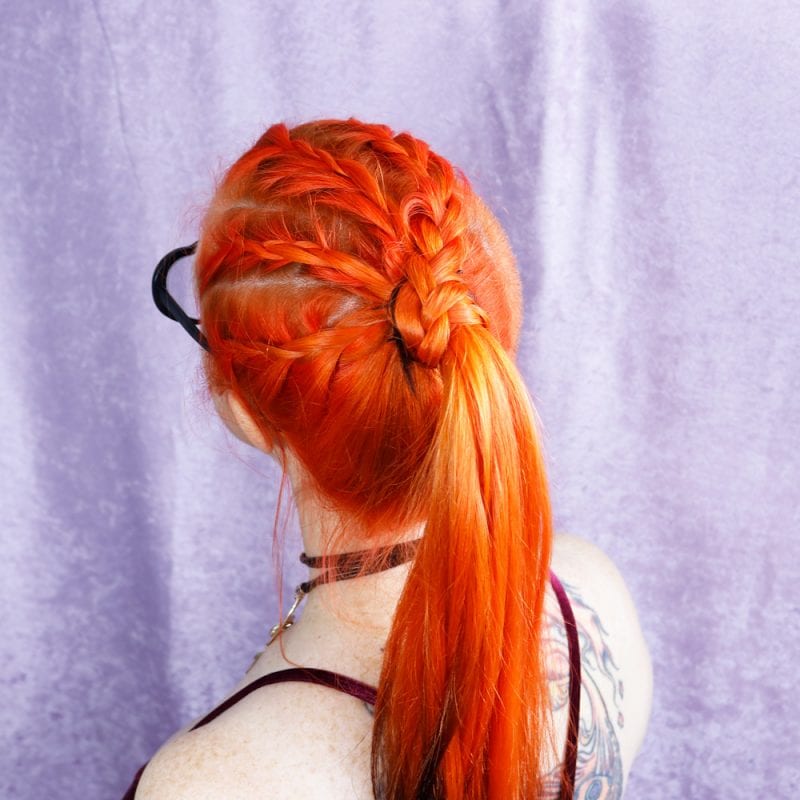 Carlye's orange hair is gorgeous! I love that she has blackened tips too. It made the braid wrapped around the ponytail so cute!
Personal Update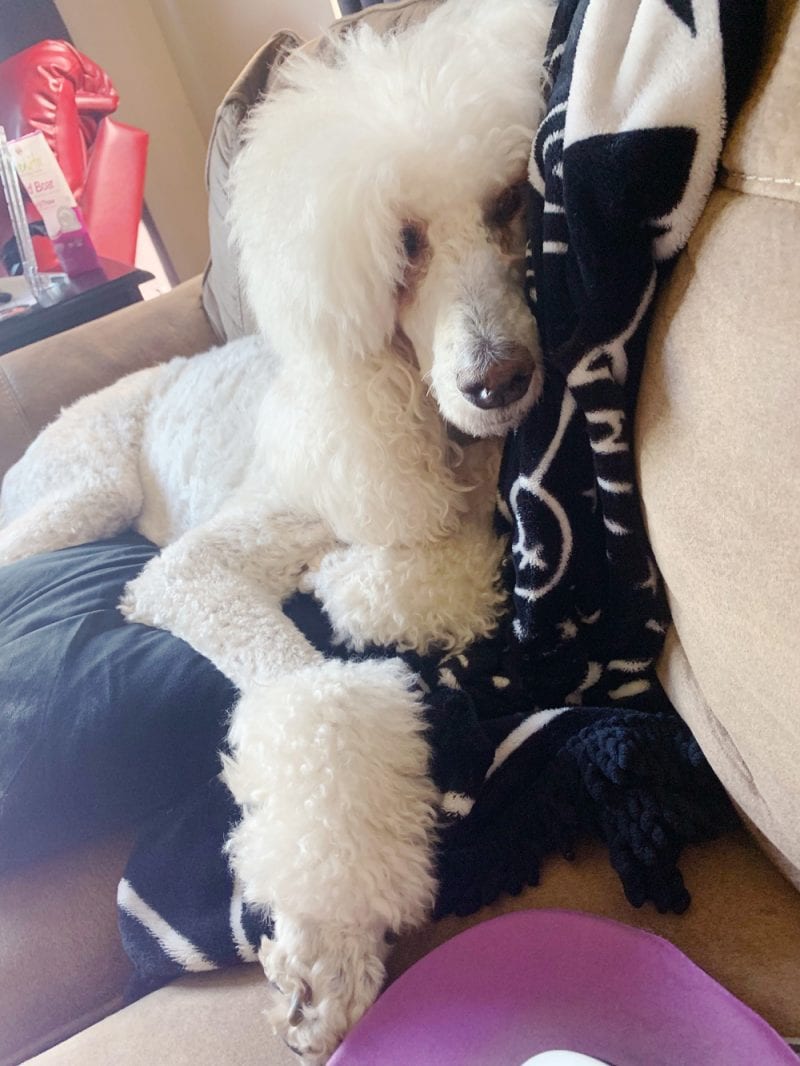 Unrelated, and on a very personal note, we just found out that Phaedra  has the beginnings of doggie dementia. It's pretty heartbreaking to hear. Her 12th birthday is on August 21st. She's had a rough weekend too. Phaedra had a cyst that we were monitoring on her side and it must have bothered her in the middle of the night because I woke up Sunday with her oozing from a spot on her flank. I cleaned it with Antibacterial soap and followed up with hydrogen peroxide and took her to the vet on Monday. They gave her antibiotics and a topical for that spot, which had abcessed.
When Dave started describing some of Phaedra's other symptoms, such as vacant staring and confusion, compounded with extra sneaky behavior (she can now open all of my nightstand drawers, no bueno), they strongly suspected dementia. My vet ran bloodwork on her and we got those results yesterday, which confirmed she's physically healthy. I guess I'm terrified because, when we got this diagnosis for Max, he faded quickly. I'm not ready to lose Phaedra.
More about Carlye & Tania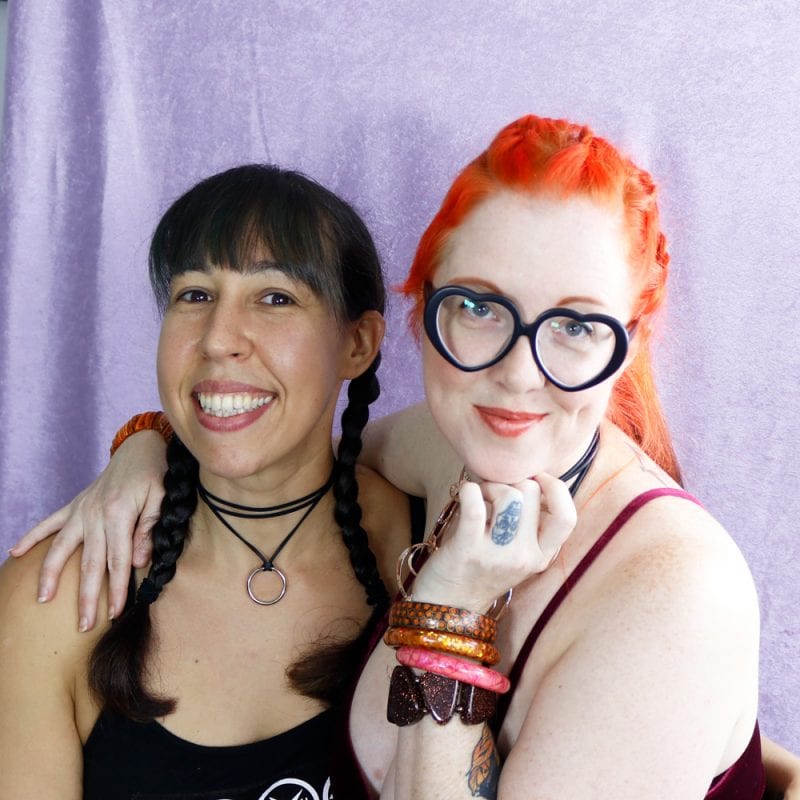 I've been friends with Carlye for about 13 years, we've known each other for a long time. I've known Tania about 6 months. They're two of my favorite humans. Carlye, Tania & I had so much fun hanging out and shooting this tutorial and the upcoming Viking braids one. I can't wait to hear your thoughts about this video!
Tania is also my personal trainer. I've been working out with her and Carlye for several months now. Tania crafted a great at home workout routine for me using the products in my home gym too. So whether I'm in the mental state to go work out with Carlye at her gym or if I need to stay in, I've got no excuses for not working out. That said, even if I'm not lifting weights, walking lunges or doing squats, I'm still doing cardio.
I've tricked my mind into always finding the VR Game Beatsaber fun. I play Beatsaber for anywhere from 30 to 90 minutes daily. If you'd told me a year ago that I'd be looking forward to doing cardio daily, I'd have told you that you were crazy. But here I am! For those of you asking, right now I'm primarily using the Valve Index VR System, but we also have the Oculus Rift. I personally find the Valve Index VR system fits my small head better than the Oculus does, but the Oculus controllers are a little more comfortable for my hands. The Valve handles are weird.
If you're in need of a personal trainer, Tania is available! She does virtual coaching, so can coach you from anywhere. Contact Tania to create a workout routine tailored to your needs!
Carlye is an award-winning seamstress and cosplayer. She make clothing and costumes professionally with her partner Gloria at Spellbound Stitches. She created most of the pieces in my Chilling Adventures of Sabrina Gothic Lookbook video. Carlye can make your dream outfit into a reality! And of course, her company is all-inclusive since she makes everything to your measurements.
Final Thoughts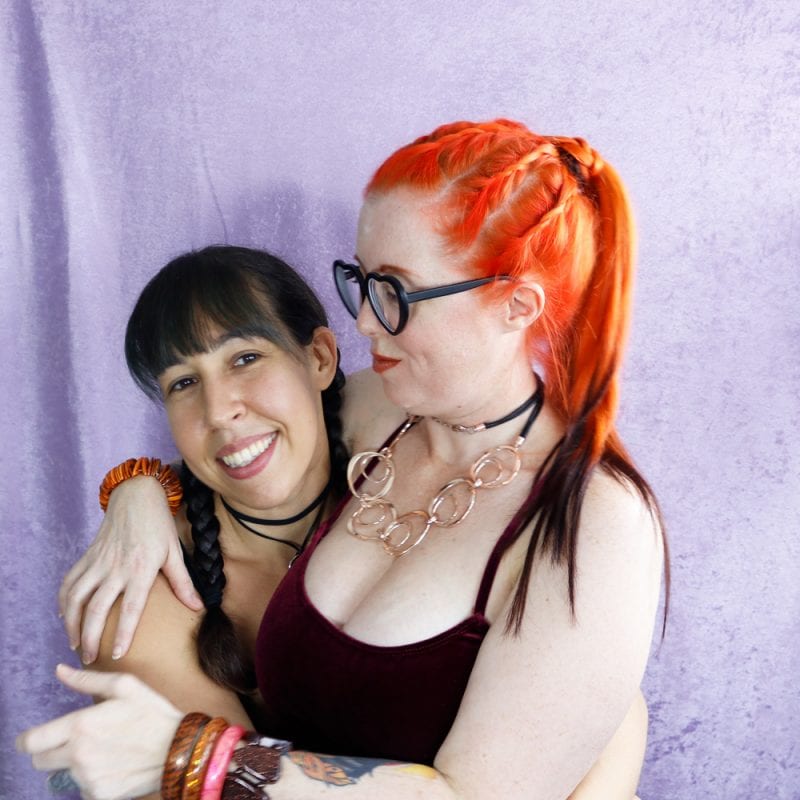 I love quick and easy hair tutorials that make it look like I've spent a ton of time working on my hair, especially when it makes my color look spectacular! This Ronda Rousey Braided Ponytail Tutorial is so fast and easy for me, I love incorporating more twists and braids into my daily look to add some variety. Try it at home and share your results with me! Use the #PhyrrasFault hashtag on Instagram and tag me!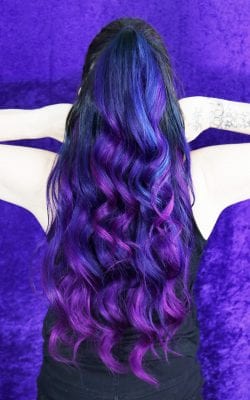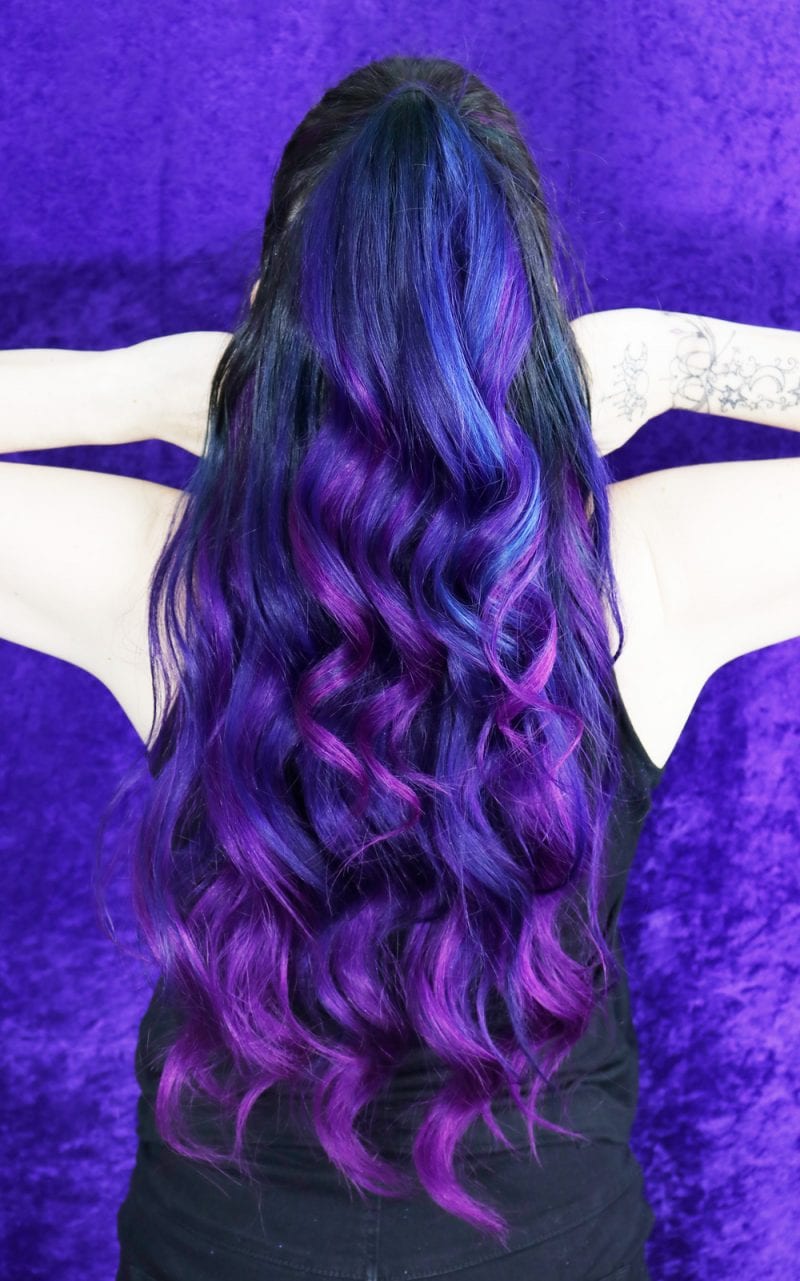 If you love our Ronda Rousey Inspired Braided Ponytail Tutorial, be sure to check out this awesome Half Up Half Down Hair Tutorial by WWE Stylist Mickey Fitzpatrick! It's a signature look worn by Natalya Neidhart, Ariana Grande, and J-Lo!
Want to know more about my hair? See the deets at Purple Gothic Dream Hair. Need to know how to take care of colored hair? See My Favorite Cruelty-Free Hair Brands & Products.