Purple Gothic Dream Hair
Today I'm thrilled to be sharing my new Purple Gothic Dream Hair with you. This past Saturday I went to see my hair stylist Cliff Frias at iStyleXG salon. I let him know ahead of time that I wanted to change up my color and I sent him several hair color inspiration photos so that he would  see what I had in mind. As usual, he loved the direction I wanted to go and the colors we used.
If you're in the Tampa area, I highly recommend seeing my stylist Cliff Frias at iStyleXG. Tell him Courtney sent you! I've been happily seeing him for the past few years.
PR + purchased by me. 
My Hair Without Extensions In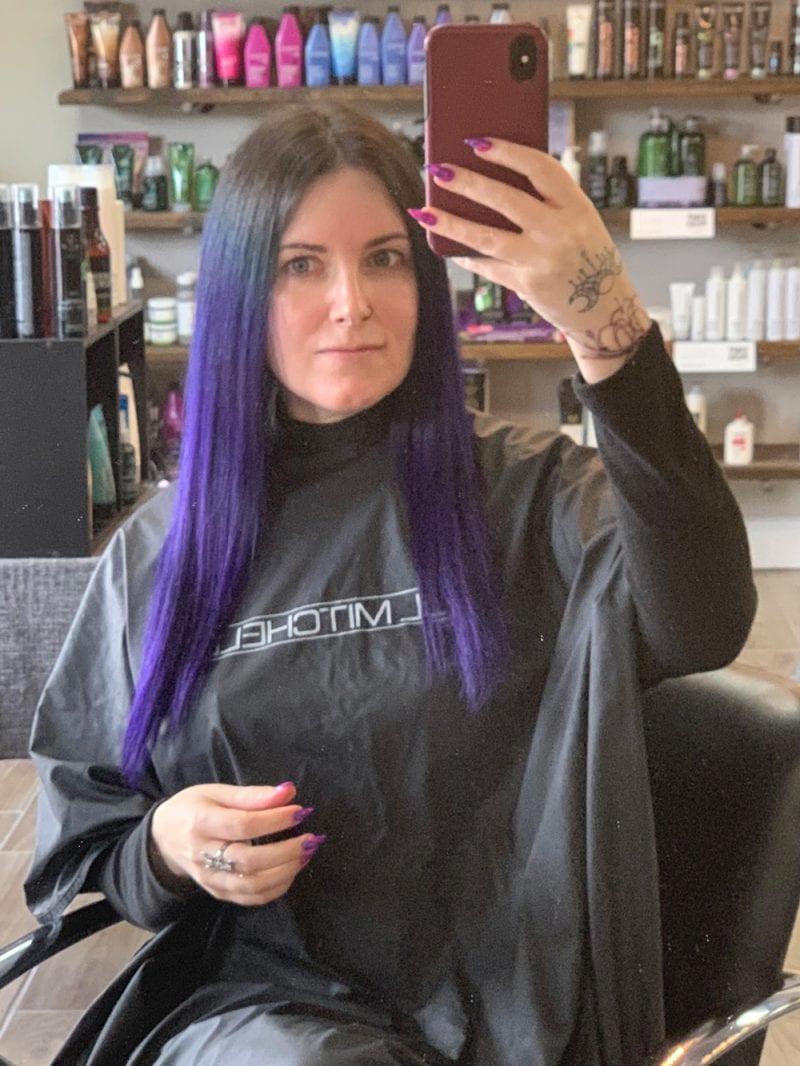 My natural hair has never been thicker, longer or healthier! I love how it looks and feels so soft to the touch. I would have never gotten  it to the length without the extensions. I swear it felt like it would just never grow past my bra strap. Learn all my Secrets for Long Hair!
My Ravenclaw Blue & Silver Hair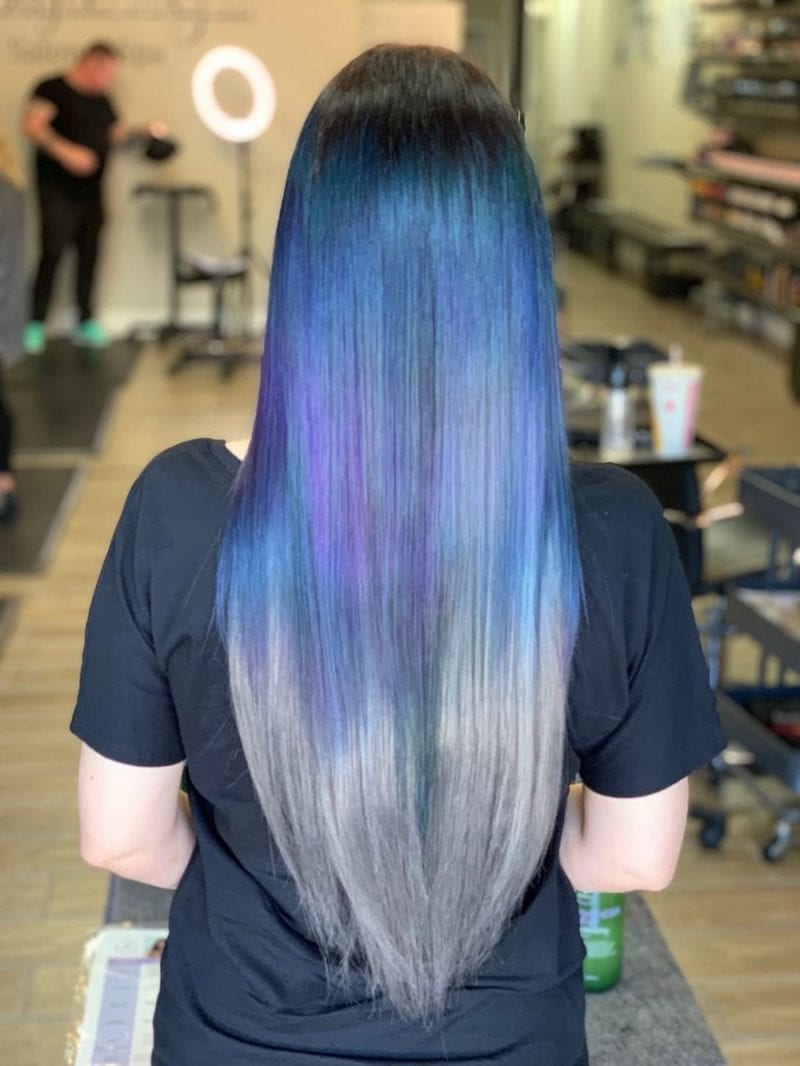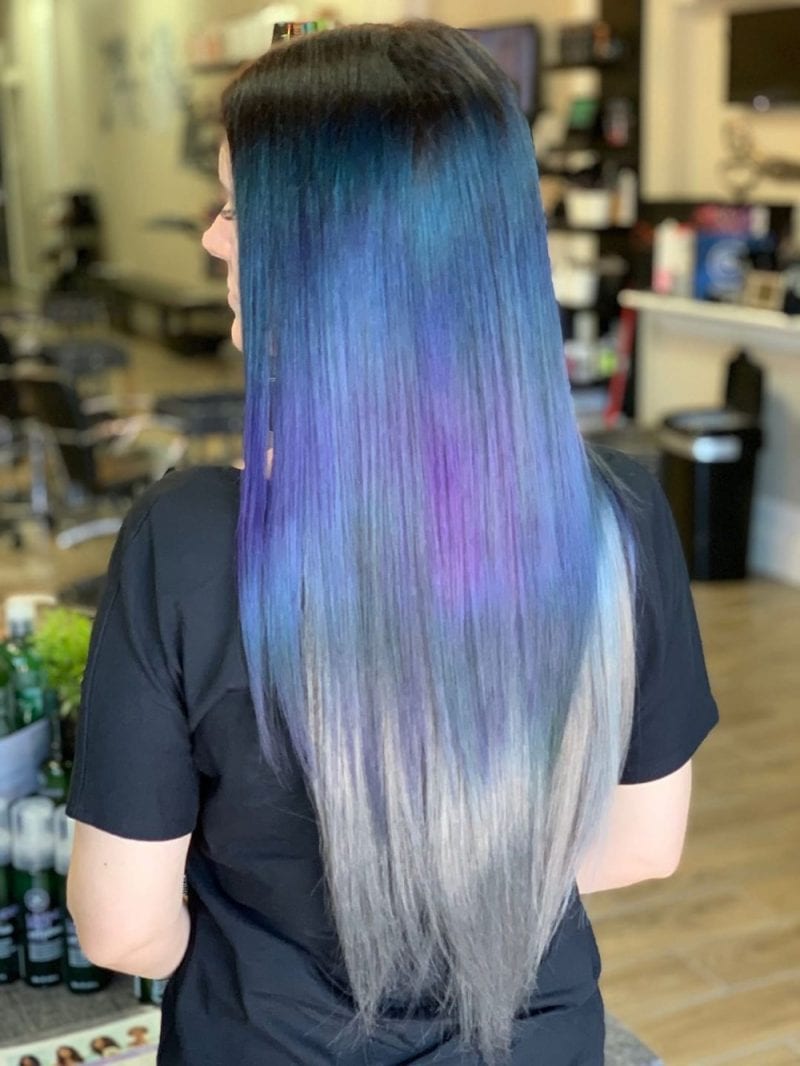 Here's what my Ravenclaw deep blue and silver looked like. I loved the silver but grew bored with it fast. It just felt too neutral for me. I did have my hair a darker silver before this. You can see my Blue Black Gunmetal Hair here.
Purple My Little Gothic Pony Hair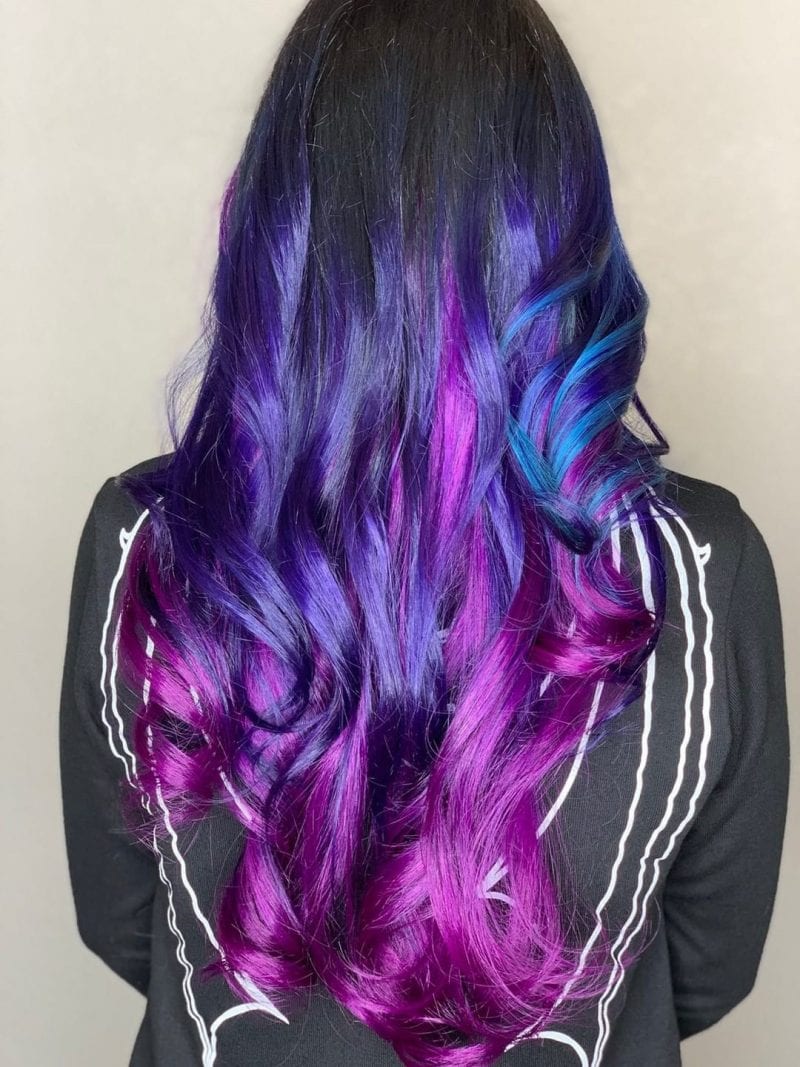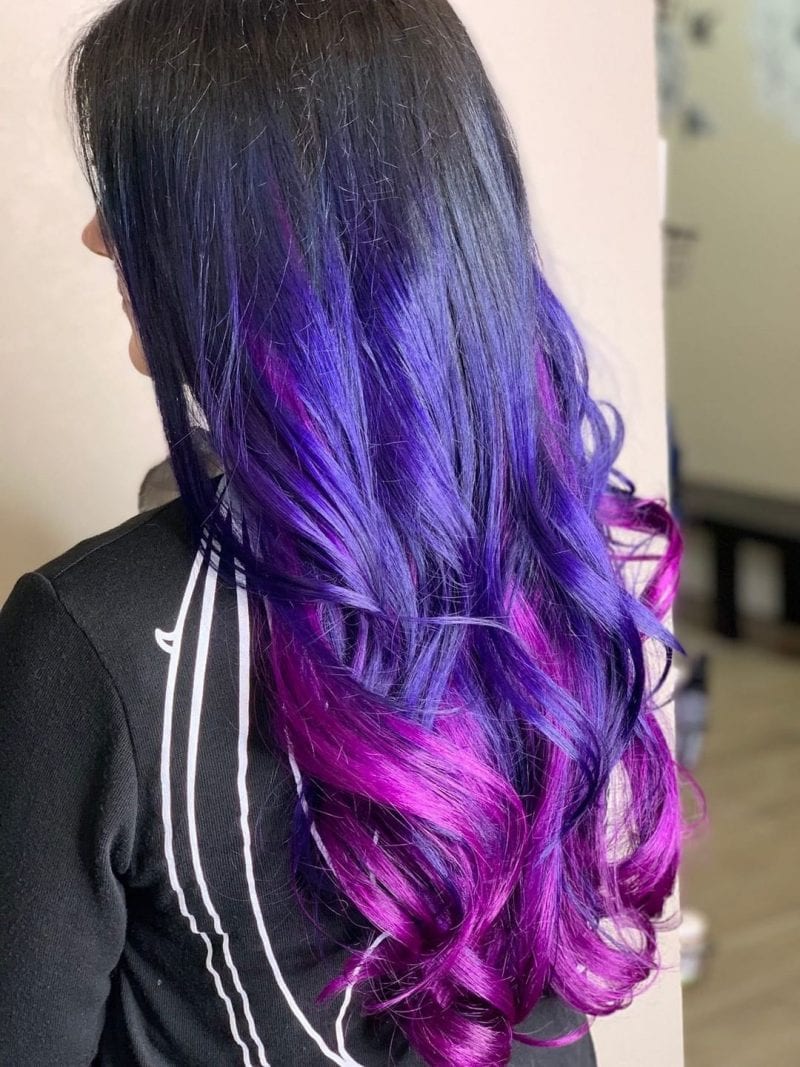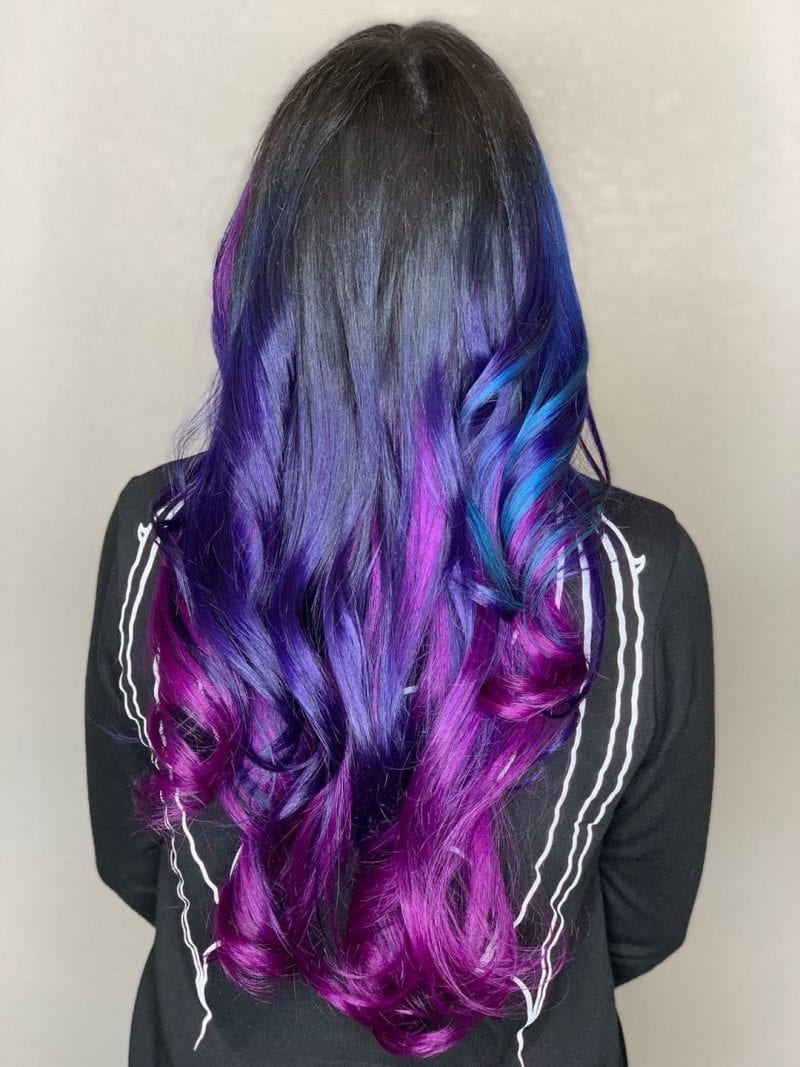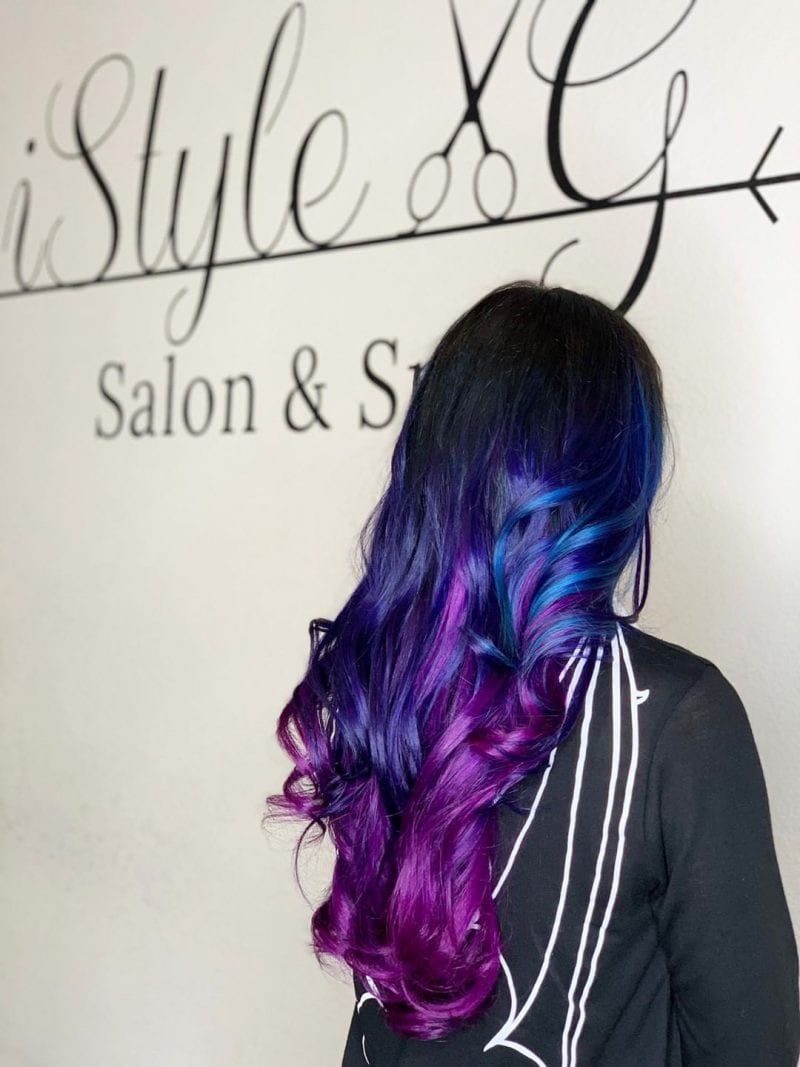 We switched from the Ravenclaw Deep blue & silver to a purple My Little Gothic Pony. We took a few panels of my 18″ Pulp Riot Electric Nirvana to place as a pop of color on the right side. The roots are Pulp Riot Noir + Pravana Blue for a black with blue-undertone. The rest of my natural hair is Pravana Vivids Violet with a bit of Pravana Wild Orchid splashed in. For the rest of my extensions (22″) we used pure Pravana Wild Orchid.
Pravana Vivids Violet, Blue & Wild Orchid Hair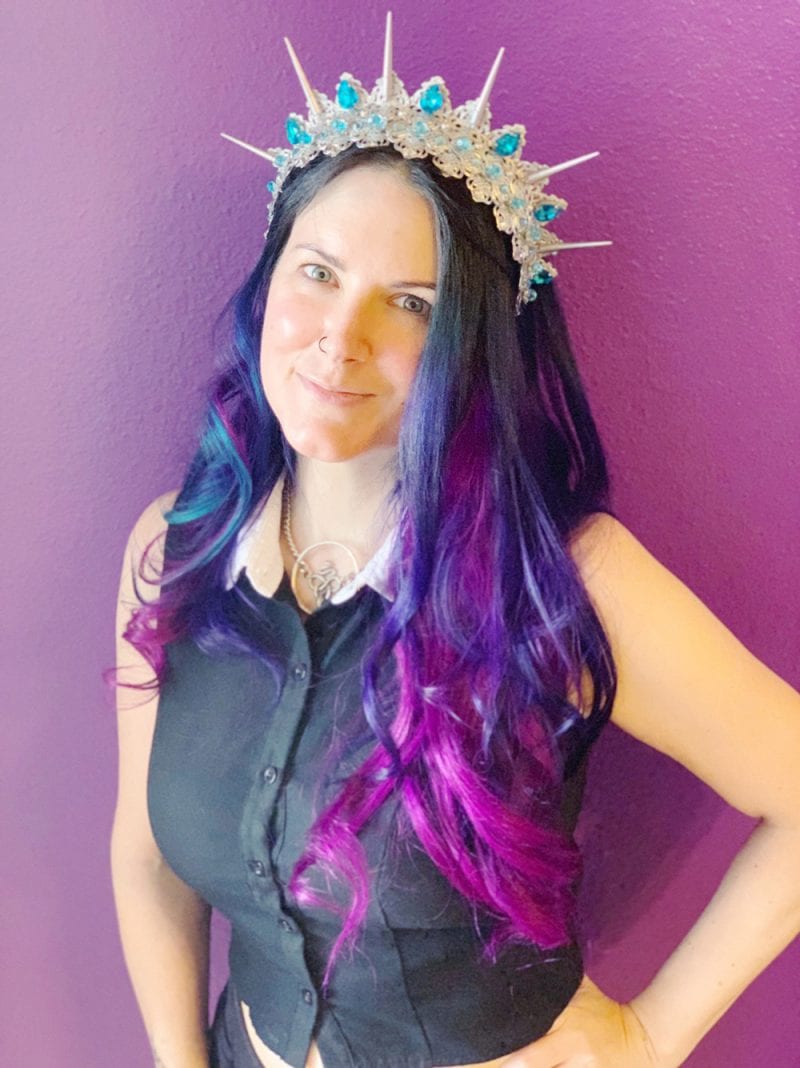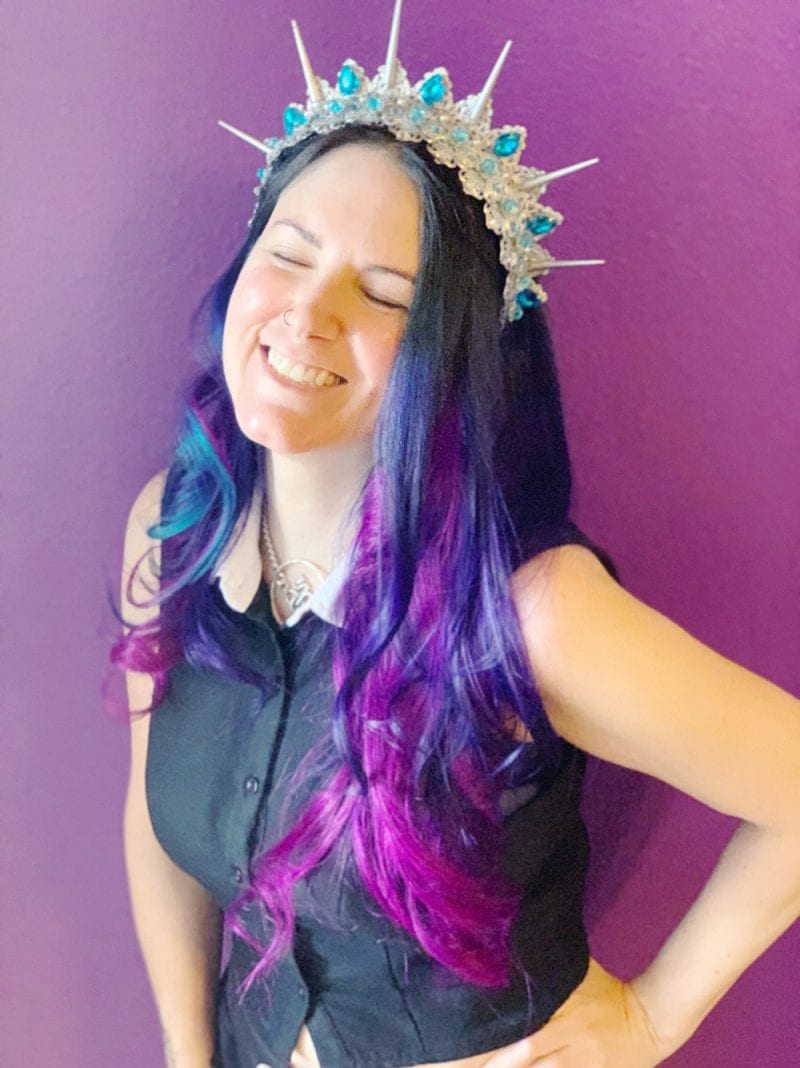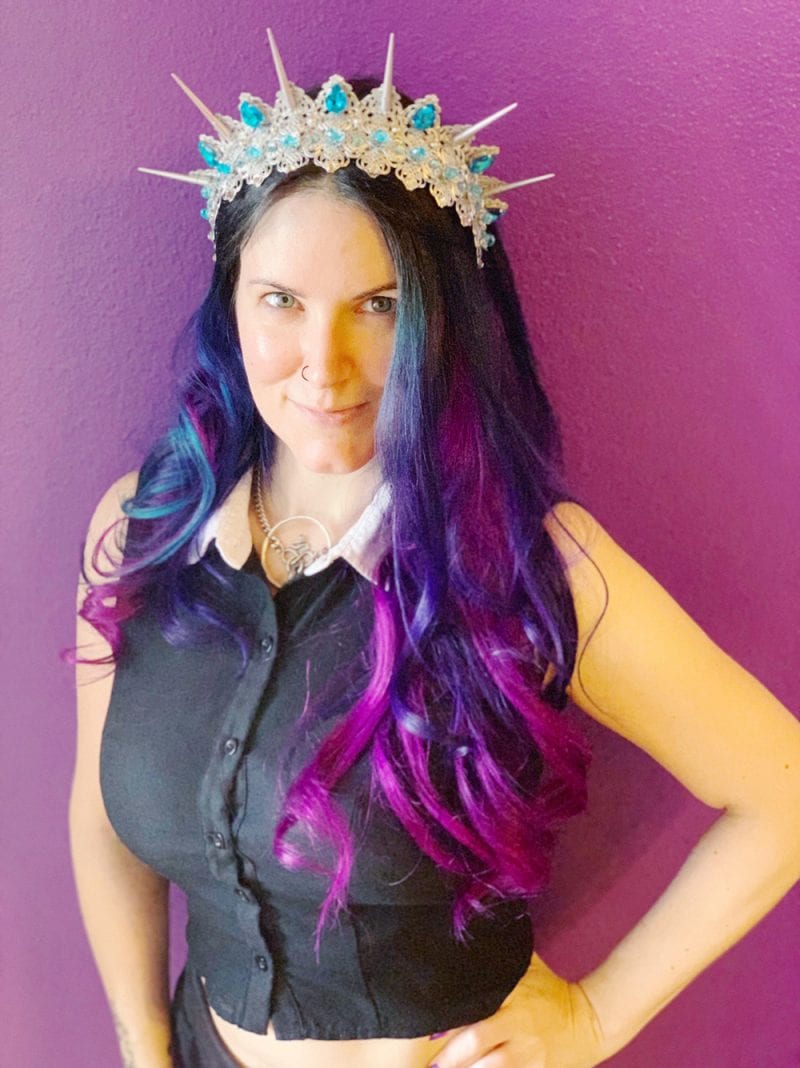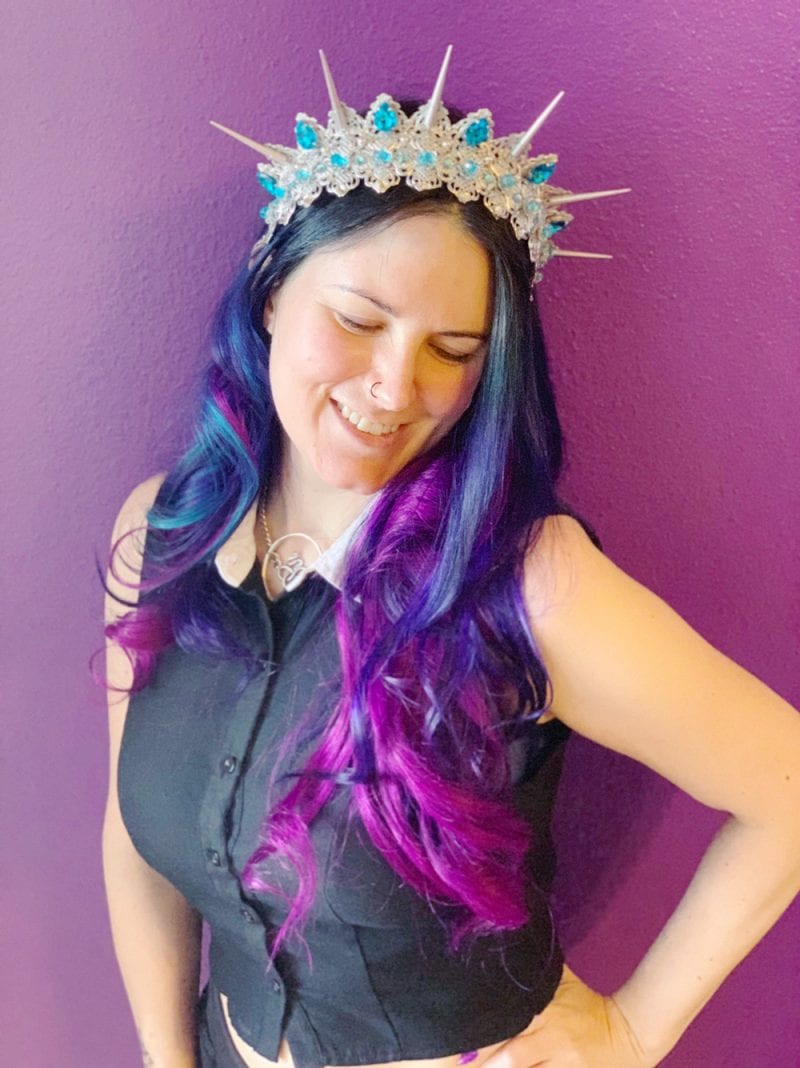 I had to come home and throw on a fun silver crown with my new hair!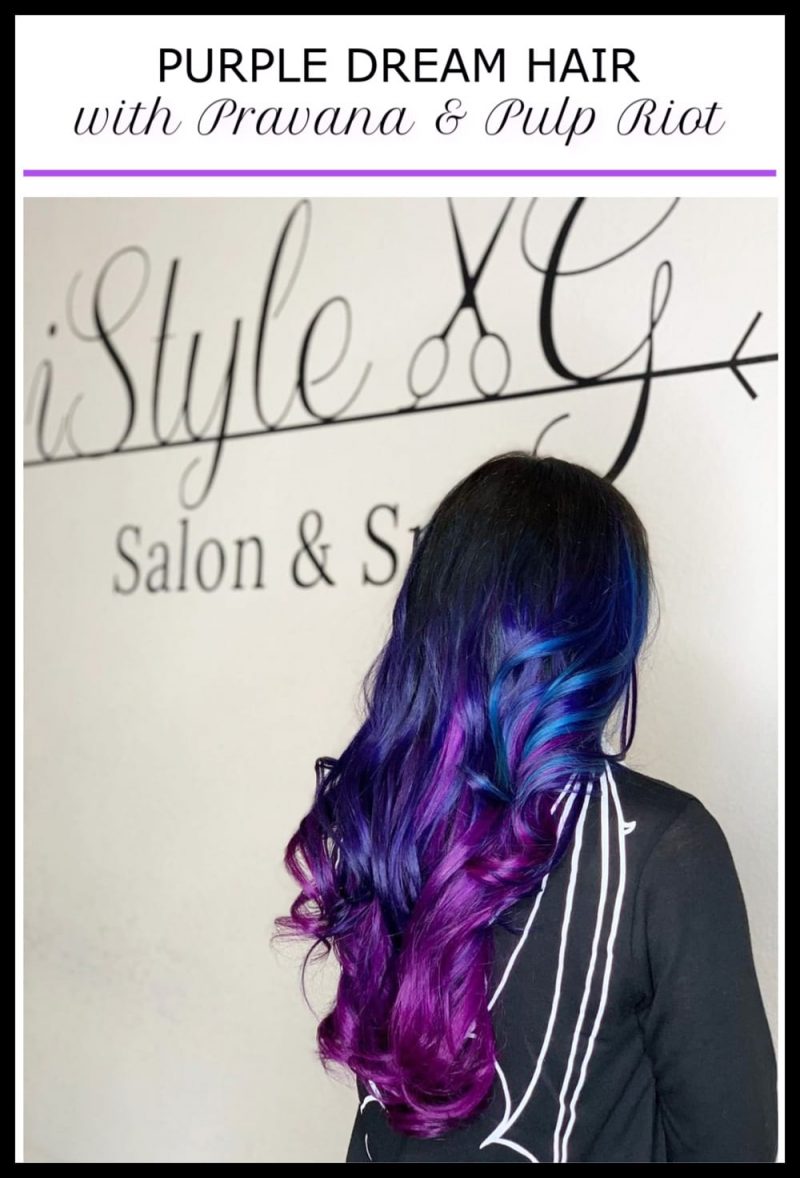 My extensions are from Fabuloz Hair. I love them! These are not tangly, dull, or plasticky. They're soft human hair and they hold color well! They also hold a curl better than my natural hair, which is stick straight. My extensions are part of why this is my dream hair because my hair is finally to my waist again. I love the length so much. And Cliff made the color perfect. So happy with it!
What does your dream hair look like? Is it long or short? What color?