How Often Should I Wash My Hair?
How often should I wash my hair? This is an often-debated topic among people and hair stylists. This depends on your hair type and tastes. I've been told by many hair stylists that you should wash every 3 to 5 days and that washing every day is not good for your hair. However, people with very oily hair usually need to wash daily. My hair doesn't get oily very fast, so I wash every 5 to 7 days. If I need to clean in between, I use dry shampoo.
How Do I Wash My Hair Without Water?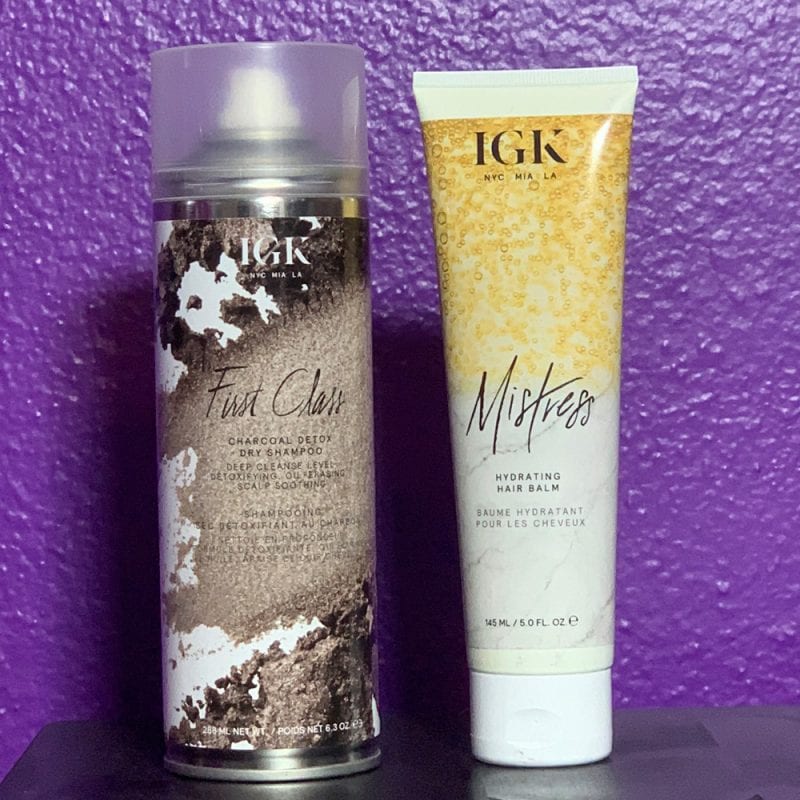 How do I wash my hair without water? How do I wash my hair when I can't shower? When I'm dealing with my chronic invisible illness of anxiety, sometimes accompanied by her besties depression and PTSD, I don't have the energy to wash my long hair. However, I still want it to be clean and smell good. I'm sure there are many times when you've just been too worn out to contemplate washing your hair, especially if it takes a lot of effort to dry too.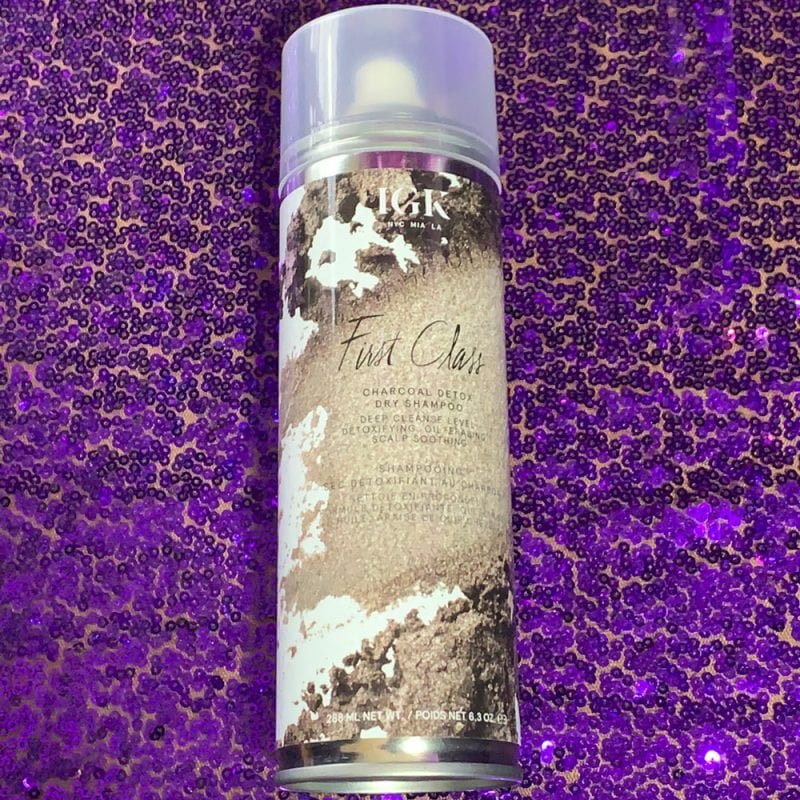 To wash my hair when I don't want to use water, I turn to dry shampoo. The IGK First Class Charcoal Detox Dry Shampoo is my go-to. I think I'm on my 5th bottle of it. It's vegan, cruelty-free, gluten-free, sulfate-free and provides UV protection. It does a great job of absorbing oils and odors. Typically I will apply it on my hair and then put on my shower cap. I'll leave it on for 15 minutes or so, then brush through. On occasion, I might put it on my hair overnight.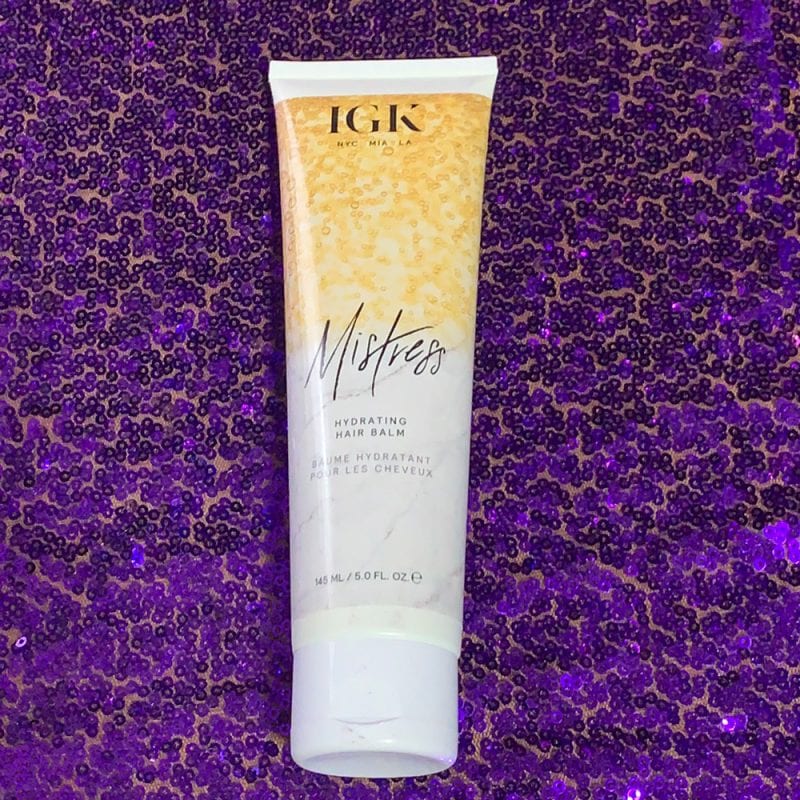 Because I wear extensions and I color my hair, I'm always worried about the moisture. If I ever feel like I need to add moisture to my hair, I use the IGK Mistress Hydrating Hair Balm. This stuff is so good, it has the trifecta in it! It has coconut oil, shea butter and argan oil. My hair drinks it up and a little bit goes a long way.
Ulta has an IGK All Stars trio right now with travel sizes of my favorite IGK dry shampoo, favorite hair balm, and beach texturizer. This is a great introduction to IGK. IGK is a Leaping Bunny Certified cruelty-free hair brand that makes amazing products I'm hopelessly in love with.
What Do I Use On My Hair?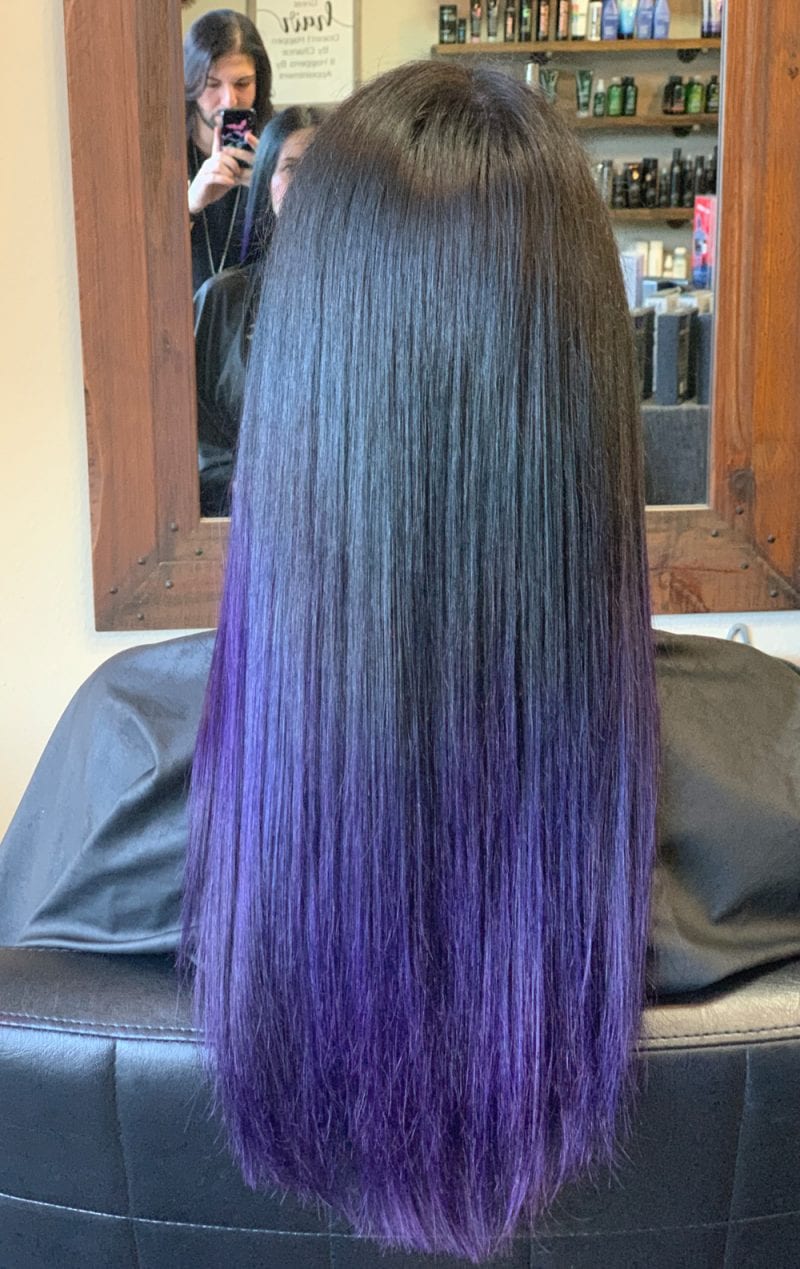 What do I use on my hair? This changes from time to time. I  use a medicated shampoo only on my roots for my serbhorrheic dermatitis. I recently bought the Pureology Pureology Strength Shampoo & Strength Conditioner when Ulta was having a sale on the big bottles. However, I should have skipped the conditioner because most of the time I use the Joico K-Pak Color Therapy Luster Lock. When Ulta had a sale on their hair products I was able to buy 2 get 1 free on this. I love this conditioner because it makes my extensions soft as silk and less prone to tangling. As far as I am aware, both Pureology and Joico are cruelty-free, but their parent companies are not.
Find other cruelty-free hair care brands in my favorite cruelty-free hair brands feature or check my cruelty-free brands list.
But Do You Even Mask?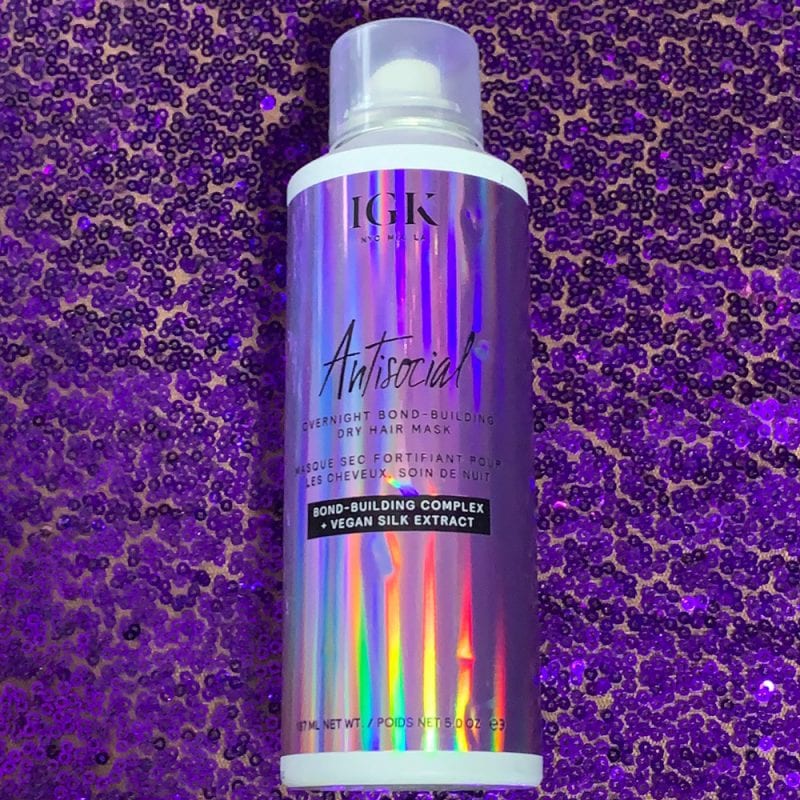 I do love to mask my hair! I often deep condition my hair and I love to mask. I am in love with the IGK Antisocial Overnight Bond Building Dry Hair Mask! It's vegan, cruelty-free, gluten-free and free from sulfates, parabens, petrolatum and mineral oil. It has clinically proven sleep-enhancing scent contains notes of coconut, pink pineapple and eucalyptus to help you fall asleep and stay asleep. I can't attest to it helping me stay asleep, as that is something I struggle with, but it does smell delicious!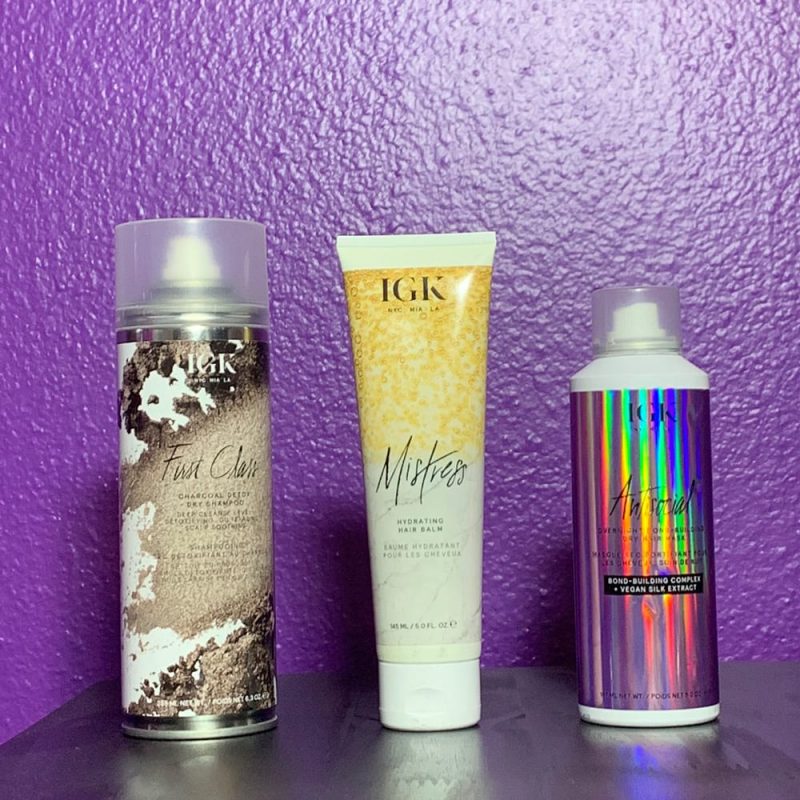 When I use the IGK Antisocial Overnight Bond Building Dry Hair Mask, I wake up with hair that feels softer and silkier than the night before. It's the perfect way to condition your hair overnight without a mess. My natural hair is straight and bordering on fine, while my extensions are wavy and thicker. It truly makes a noticeable difference for me.
What's the Fastest Way to Dry My Hair?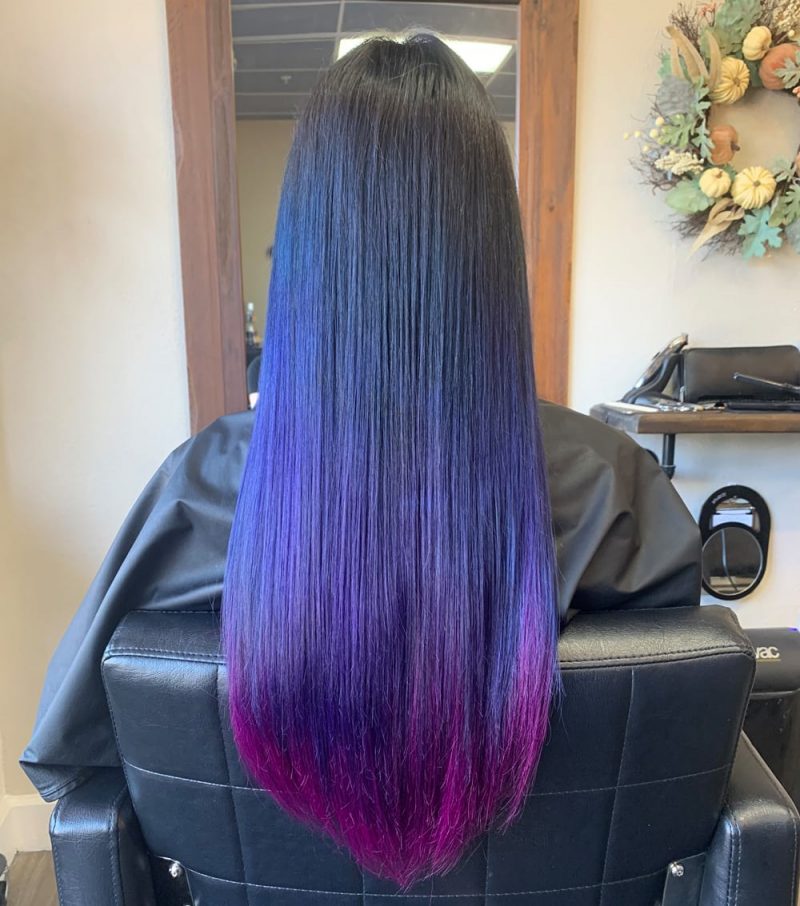 What's the fastest way to dry my hair? Because of the extra density I have in my hair with extensions, it takes a lot of effort to dry my hair and style it. It used to take me an hour. Once I got my Dyson Airwrap Styler I could blow dry and straighten my hair within about a half hour. The Dyson Airwrap Styler was the fastest way to dry for a long time. I did notice if I did not get all the dampness out of my extensions they would be slightly wavy a few hours later.

I was sent the RevAir Hair Dryer as a PR sample earlier this year. I have to admit, I use this as often as I use the Dyson Airwrap Styler because right now the fastest way for me to blow dry my hair is to use the Dyson at my roots to start. Then I switch to the RevAir for the rest of my hair and it straightens it as it dries. This takes me about 25-30 minutes, but my hair will be straight until I decide to curl it when I dry my hair like this. I did film a video on me using the RevAir Hair Dryer but I haven't had time to edit it because of all the recent drama with Saucebox.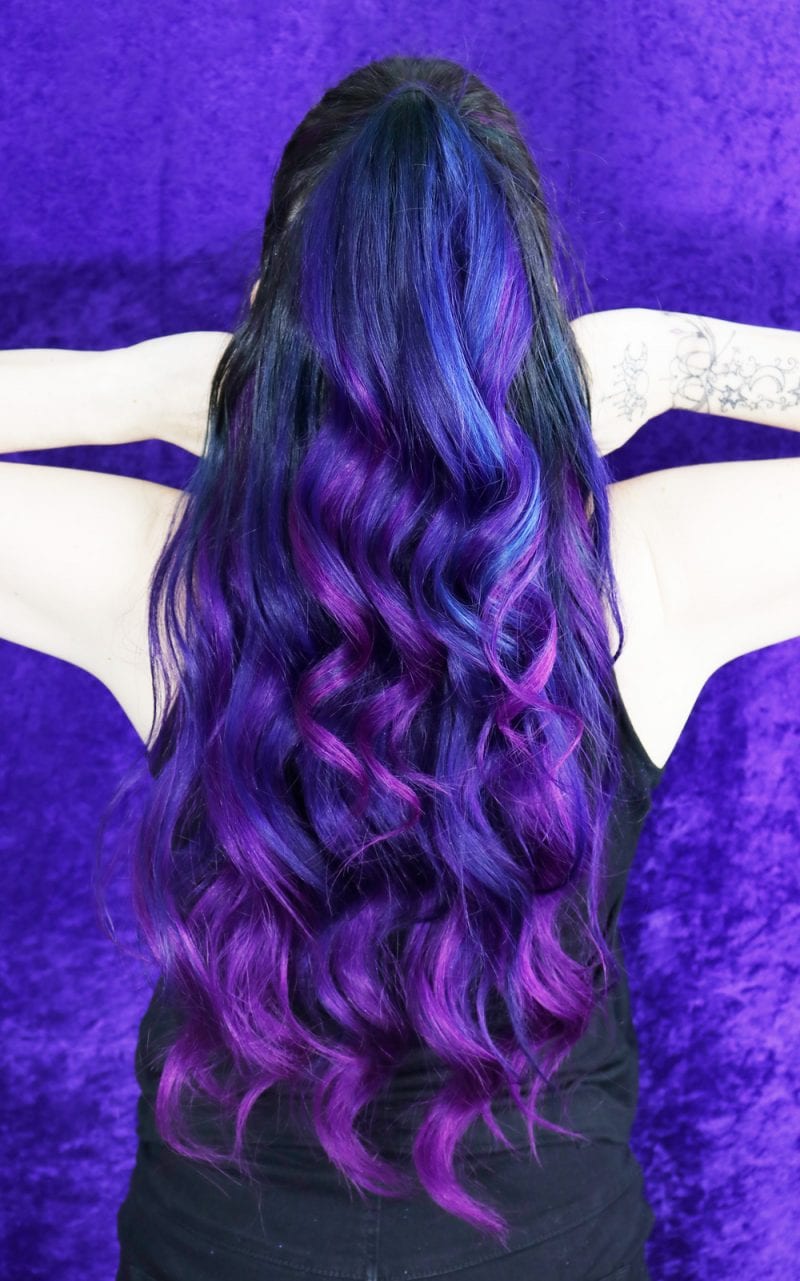 So how often should I wash my hair? For me, no more than once a week, but at least once a week.
Hair obsessed? Check out these hair features: