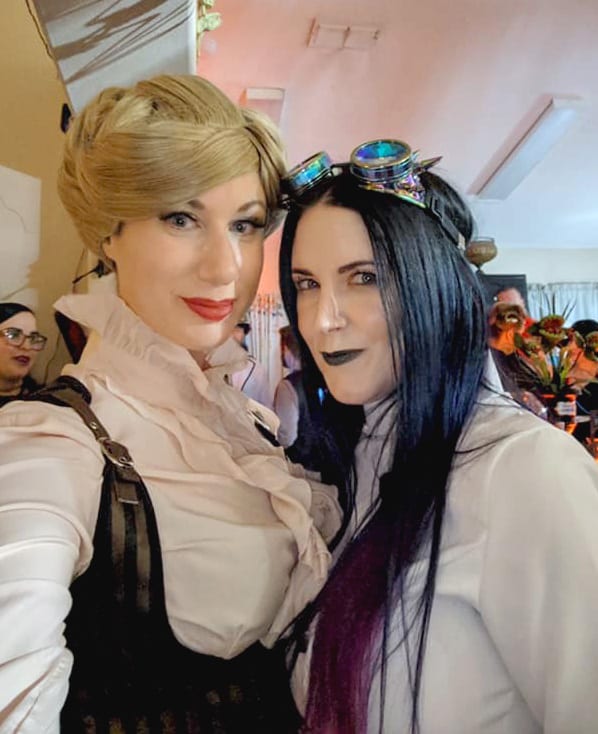 Pravana Purple Hair
Today I'm sharing my Pravana Purple Hair with you. I'm in love with my beautiful inky purple gothic dream hair. I got my extensions adjusted and my color touched up in the afternoon right before we left to go rescue Amaya. In case you didn't know, October is Adopt a Shelter Dog Month, learn about how we adopted our new standard poodle puppy Amaya.
My Hair Salon
iStyleXG
My Hair Stylist
Cliff Frias tell him Courtney sent you!
My Extensions
Fabuloz Luxury Hair Extensions tell them you saw them on Phyrra.net!
If you're in the greater Tampa area, I highly recommend seeing my stylist Cliff Frias at iStyleXG salon in Lutz, Florida. If you're looking for high quality luxury hair extensions, I recommend Fabuloz Hair Extensions. They are awesome!
Purple Hair Color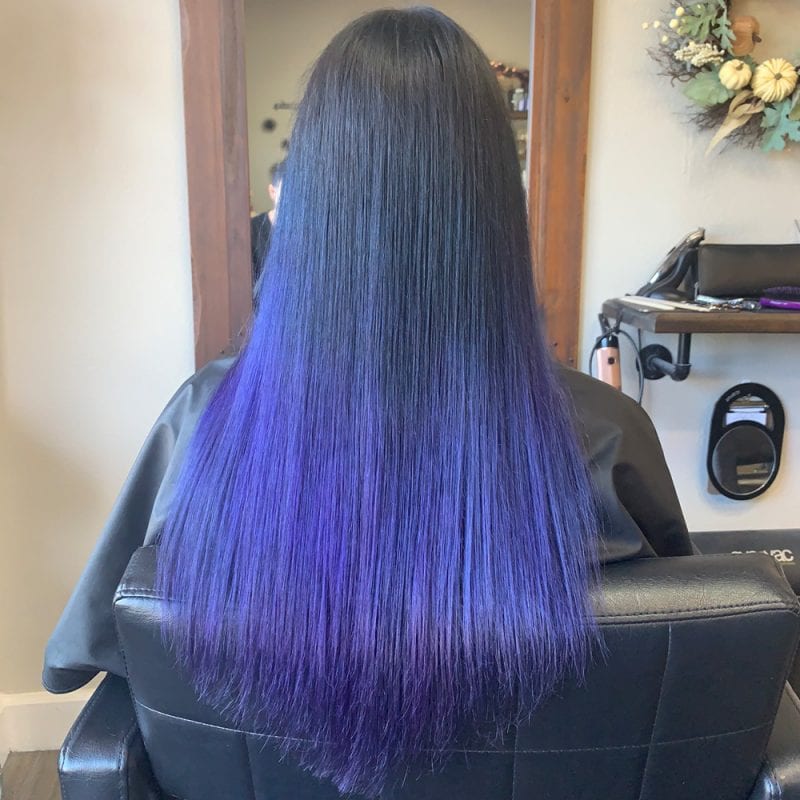 Above is my natural hair without extensions in. I only had the root color refreshed with Pulp Riot Noir mixed with Pravana Vivids Violet to create my perfect blackened purple roots. The rest of my natural hair is a mixture of Pravana Vivids Violet & Blue to create a rich, deep, inky blue-toned purple hair color.
My hair type is naturally straight. While I used to consider my hair thin, since I've been eating a high healthy fats diet (learn more in my how I went from a size 12 to size 4 video), I've had a ton of new growth! I don't consider my hair thin now, but the hair shaft is still bordering on fine. This is the healthiest my hair has ever been and I'm not even using hair vitamins!
I do have a great routine with my hair and use high quality cruelty-free products. See my picks for the best cruelty-free hair brands and products.
Extensions Installation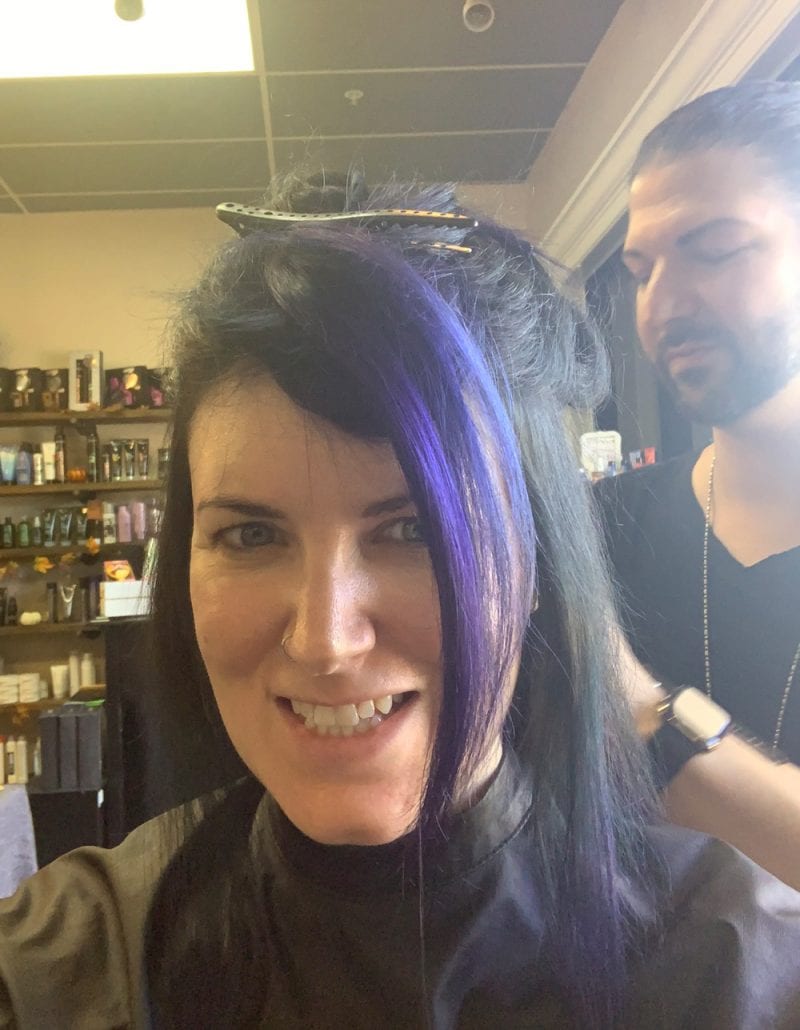 The longest part of getting my extensions adjusted is probably getting them put back in. Cliff is very efficient in how he does it. He is very precise in his application, which helps to prevent tangles and other issues.
Dark Purple Hair Color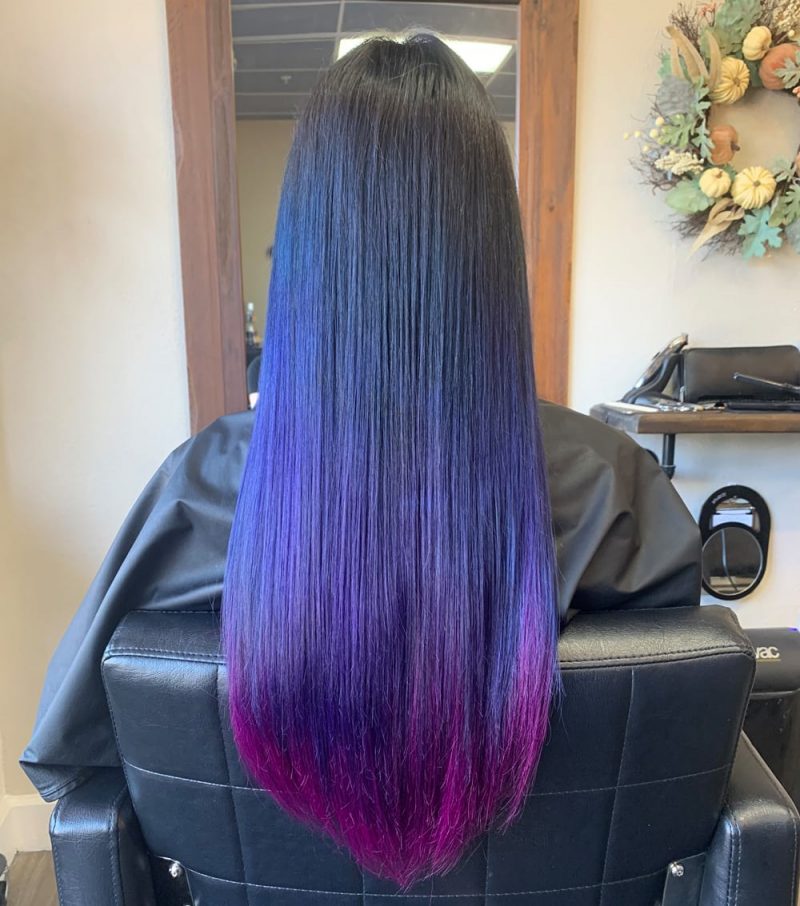 In the photo above you can see my refreshed hair with the extensions installed. I'm really only using the extensions as a pop of color and for volume, since my own hair is around my desired length now! We did refresh the color on my extensions with Pravana Wild Orchid. I love the contrast between the vivid, warm Wild Orchid and deep cool Vivid Violet.
I LOVE my Fabuloz Oz Hair Extensions. This is my second year of using their line and they hold up so well to how I treat my hair. They're still soft, they maintain their color well, and they're easy to style. These extensions make my hair look so thick and luscious!
Inky Dark Purple Hair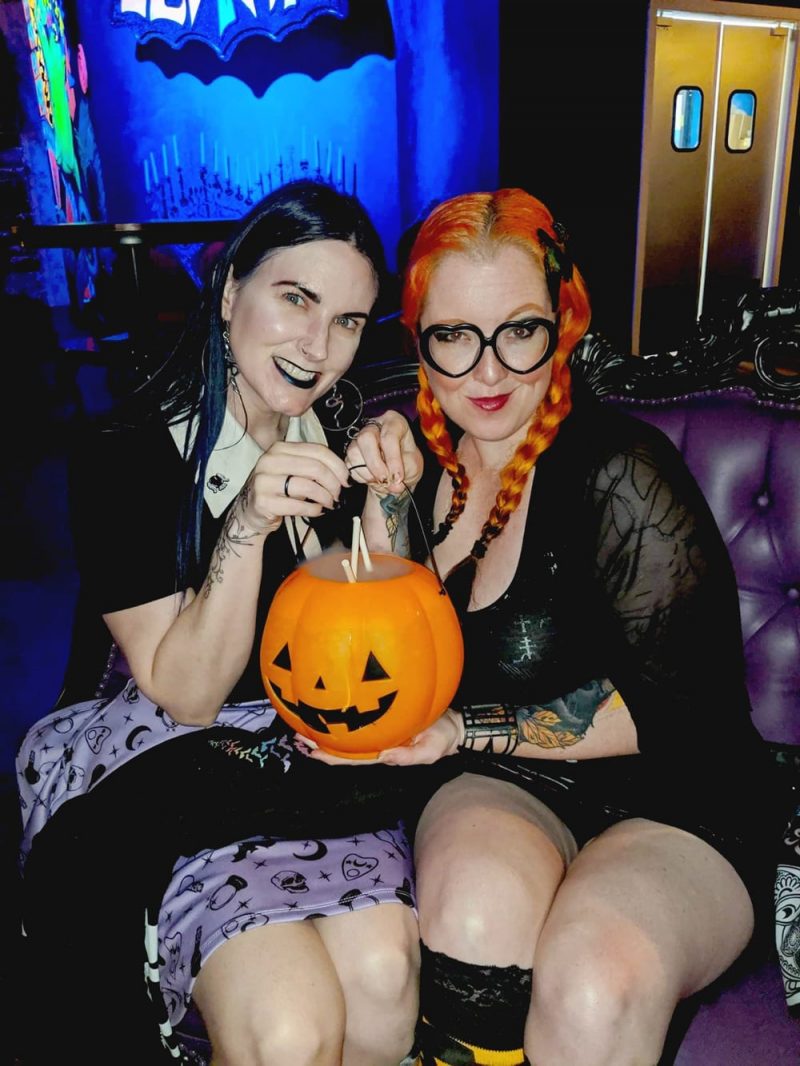 I didn't have a chance to snap a photo of me with my dark purple hair curled, but I did include a few recent photos with my refreshed hair with my friends Melissa and Carlye from the past week.
If you love my lavender witch skirt with pockets above, you need to grab it! It's on sale at Hot Topic right now!
Love spooky fashion? Be sure to hit up Carlye's store, Spellbound Stitches!
I've been a die hard Pravana Purple Hair fan for years. I'm so happy Pravana doesn't let me down!