My hair tends to change all the time, so I've done a Phyrra's 2013 Hair compilation so that you can see what I did this year. I seem to go between pixies and bobs.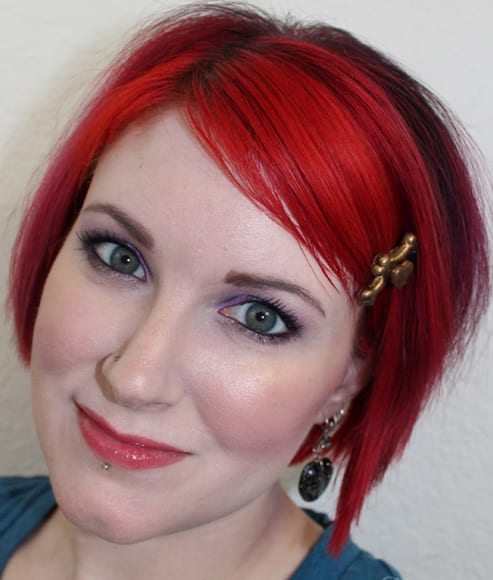 January I started the year with a red and burgundy bob. I always feel like a redhead, no matter my hair color, because of my fair skin. I love how I look in this red and burgundy bob.
Mid January I changed my hair to purple, pink and orange, which I loved! Still a bob. This was a mix of Ion Color Brilliance Orange, Pink, Fuchsia, Purple and Magenta.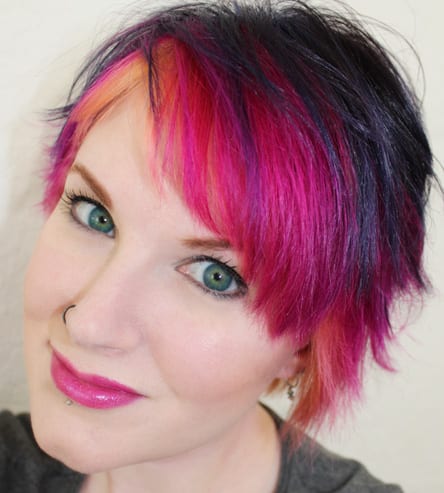 For February I got a shaggy pixie and kept my purple pink and orange hair. I love how I look in this shaggy pixie. I think I ended up using Manic Panic Electric Tiger Lily or Electric Lava.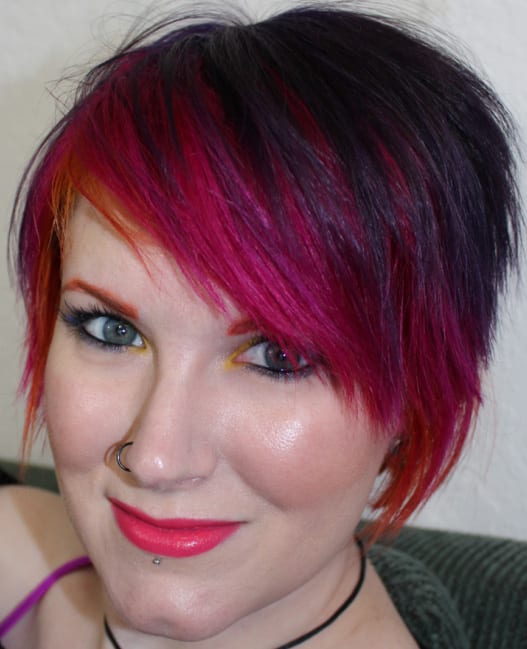 I stayed shaggy in March and kept the color purple, pink and orange. I love how my hair looks here.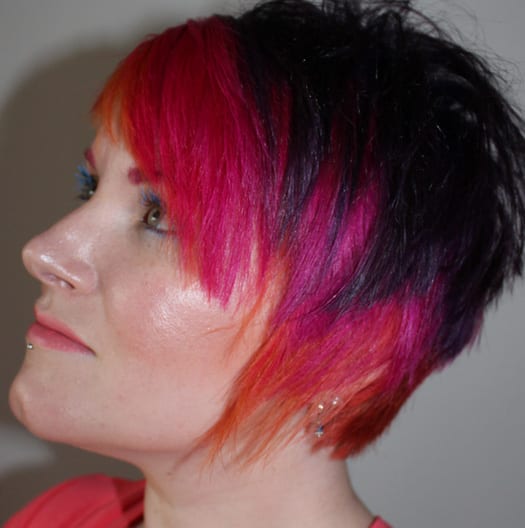 In April I got my hair trimmed into an asymmetrical pixie. I do really like how this shows off the different layers of color.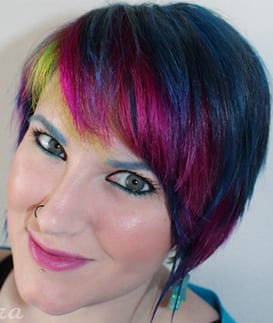 In May I turned my hair into what I dubbed neon peacock hair. It's got teal blue, violet, pink, and lime green. I think this was Manic Panic Electric Lizard, Fuchsia Shock, and Atomic Turquoise.
My June hair was sort of a shaggy bob with the same peacock type hair – pink, purple, violet, teal, blue and lime green.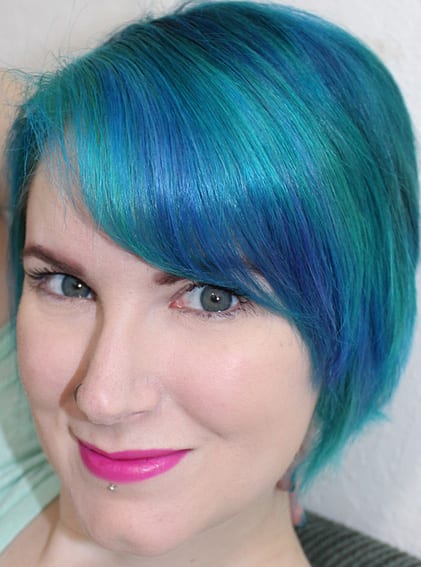 In July I turned my hair bright turquoise blue. I've still got a bob. This was Manic Panic Atomic Turquoise and a bit of After Midnight Blue.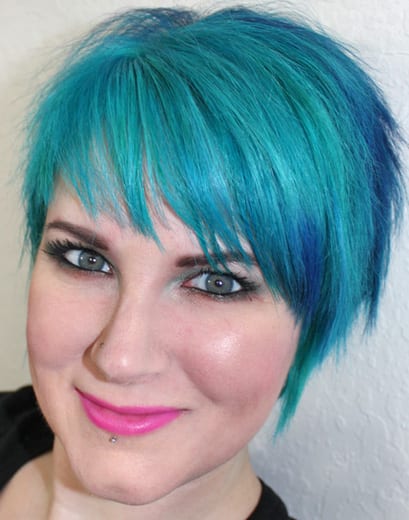 In August I cut it shorter with lots of layers. I always love having bright teal blue hair.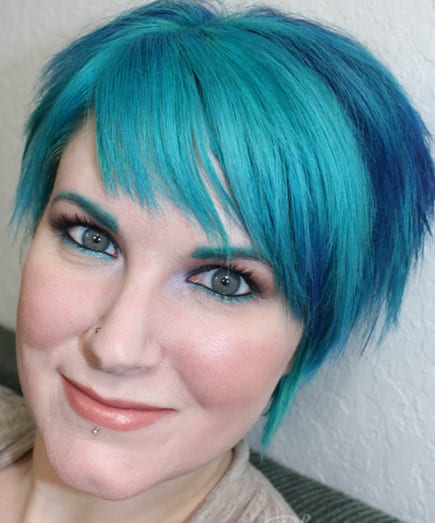 For the beginning of September I let my layers get longer. This seems to be my favorite 'shorter' length and style. Still bright teal blue with darker blue sections. This was Manic Panic Atomic Turquoise and a bit of After Midnight Blue.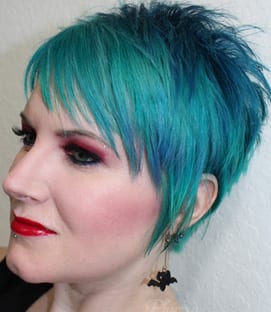 In late September I went really short again, into a very short pixie. I kind of wish I hadn't gone this short because I loved how it looked before I got it cut, but I needed a trim.
My brief (less than 24 hours) with emerald and blue hair. (October) This was Manic Panic Electric Lizard with Atomic Turquoise, Black & Blue, After Midnight Blue.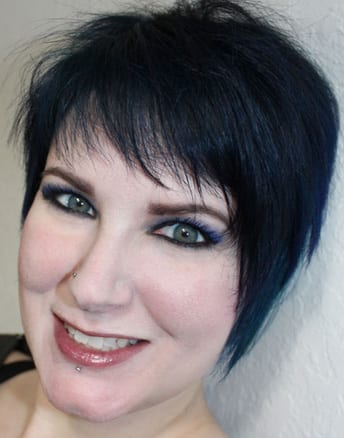 For October I wanted blackened teal blue (very very dark) hair. My hair turned out looking very black with some deep teal blue pieces. This was Shocking Blue.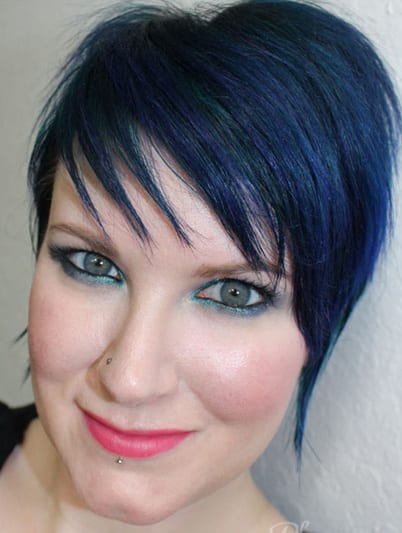 November saw me still growing out my pixie. It's dark blue with hints of dark teal. I used Manic Panic Shocking Blue, which bled terribly and drove me crazy.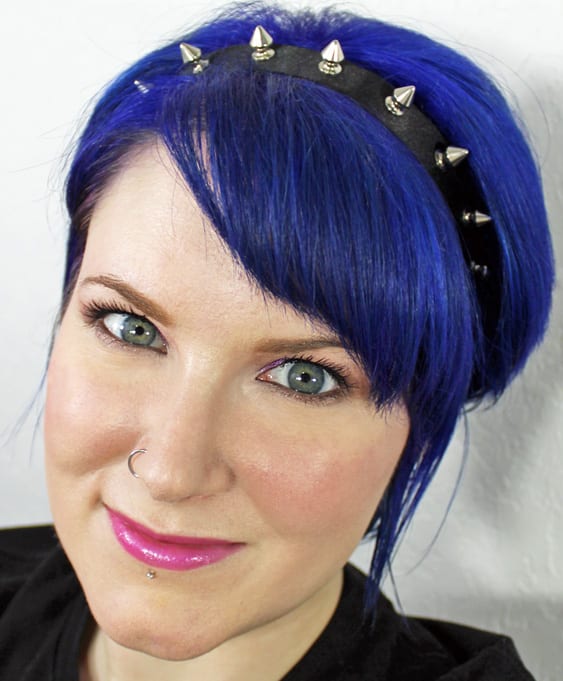 For December I dyed my hair Special Effects Blue Mayhem and I love it. I'm growing my hair out.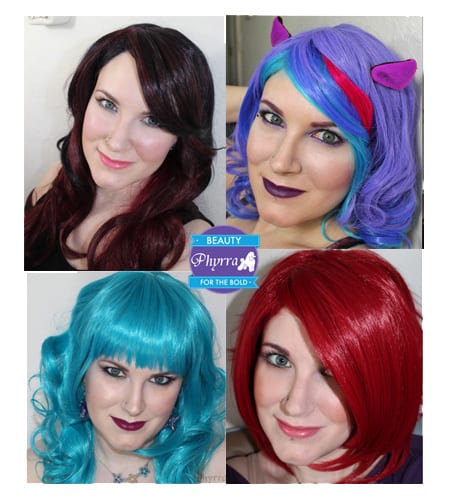 I have a lot of wigs but these are my favorite. I've worn many of them throughout the year.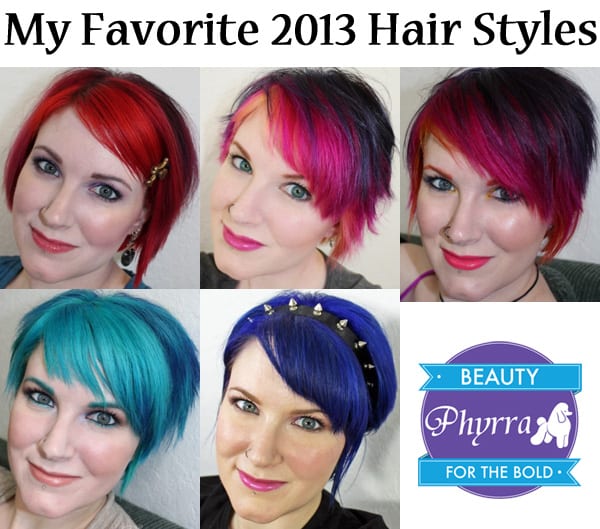 My Favorite Hair Styles
January's red and burgundy bob.
February & March's shaggy pink purple orange pixie (aka my sunrise hair).
The shaggy bright teal blue pixie at the beginning of September.
December's Special Effects Blue Mayhem hair, which I'm growing out.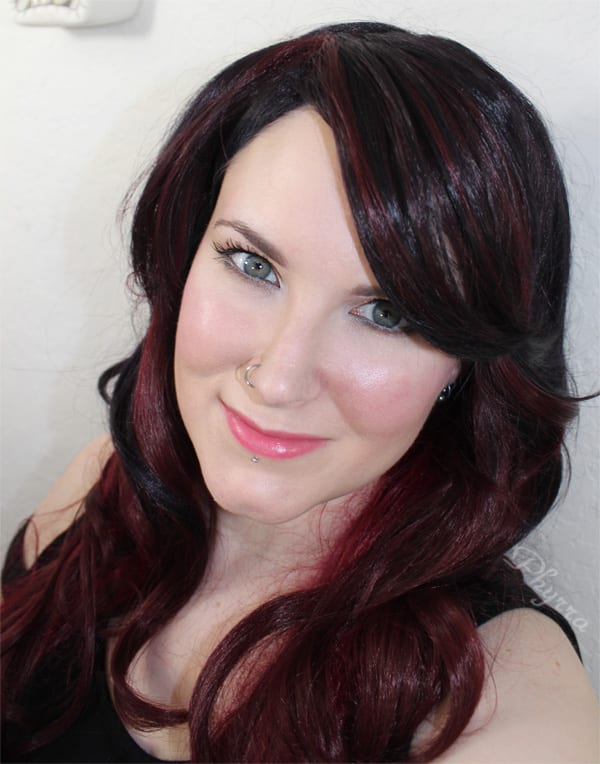 I've kept my hair short for quite a long time; I think I'm going to start growing it out again. I love how I look in this wig and it makes me think it's time for a change!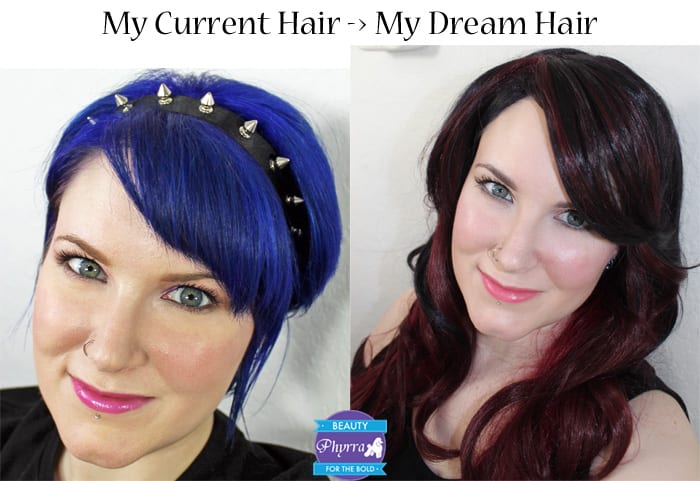 I think my beauty resolution for 2014 will be to grow my hair out! Thankfully I now have Pretty Little Elixir Hair Masque to help me keep my hair in great shape with all my coloring!
What did you do with your hair this year? What colors did you dye it? Do you wear wigs?
Last Updated on