June is Pride Month, Gemini Season, and my birthday month. I'm here to tell you that Pride is all year for me and there are many different ways to show Pride. Here are some of my favorite things that help me show Pride for the queer community.

* denotes PR sample.
Rainbow Makeup Tutorial
Bi Pride Nails 2023

Here are my witchy Bi Pride Nails of 2023. I used Dreamland Lacquer Shake Your Shamrock (a semi-bleached neon green crelly base filled with blue shimmer) as the main color and created my bi pride flag nail with Lethal Cosmetics eyeshadows in Thorn, Foxglove, & Remedy, then I added pink and blue iridescent sparkles on top. The two crescent moons is another bi pride symbol that I adore and really tied everything together for me.
Pansexual Pride Nails 2022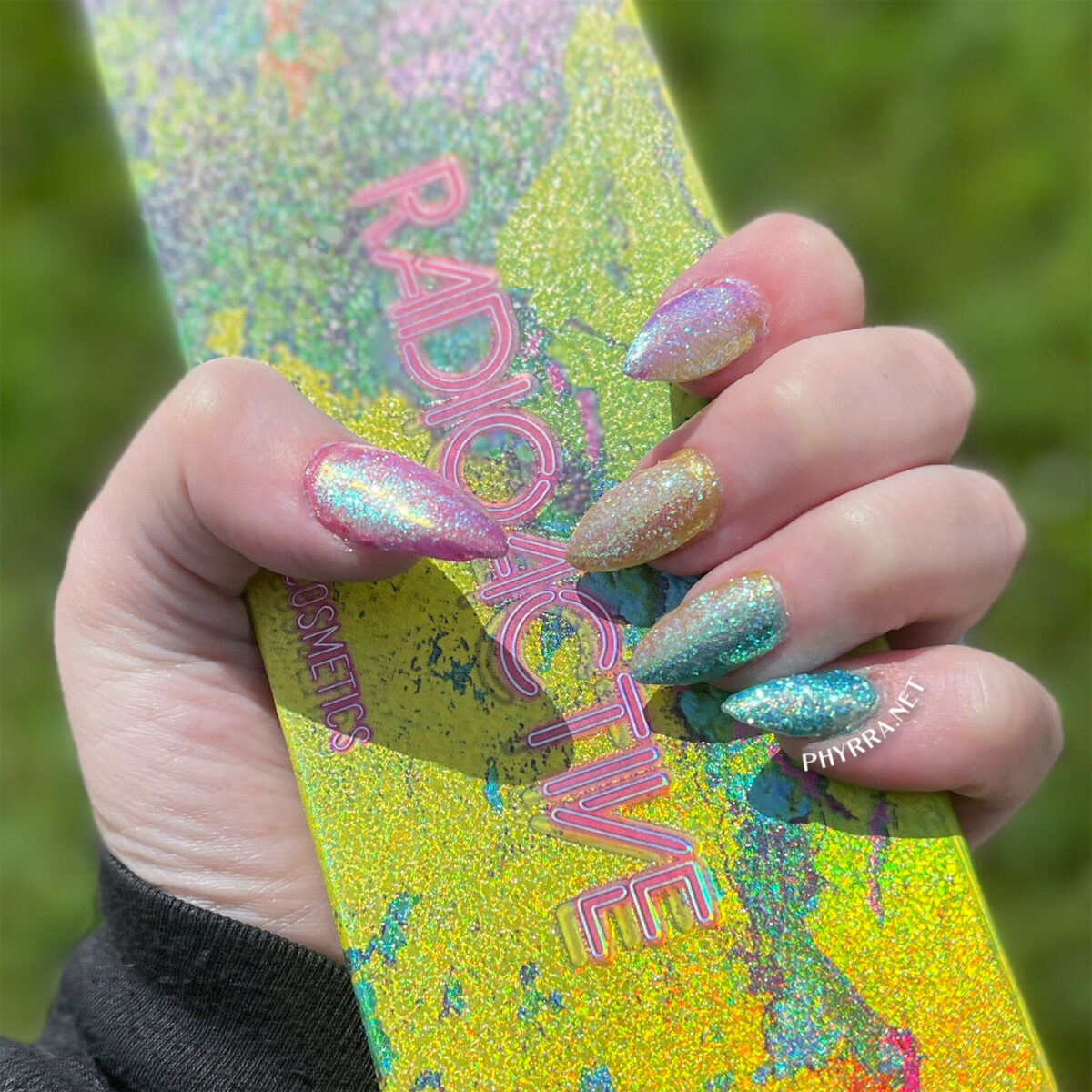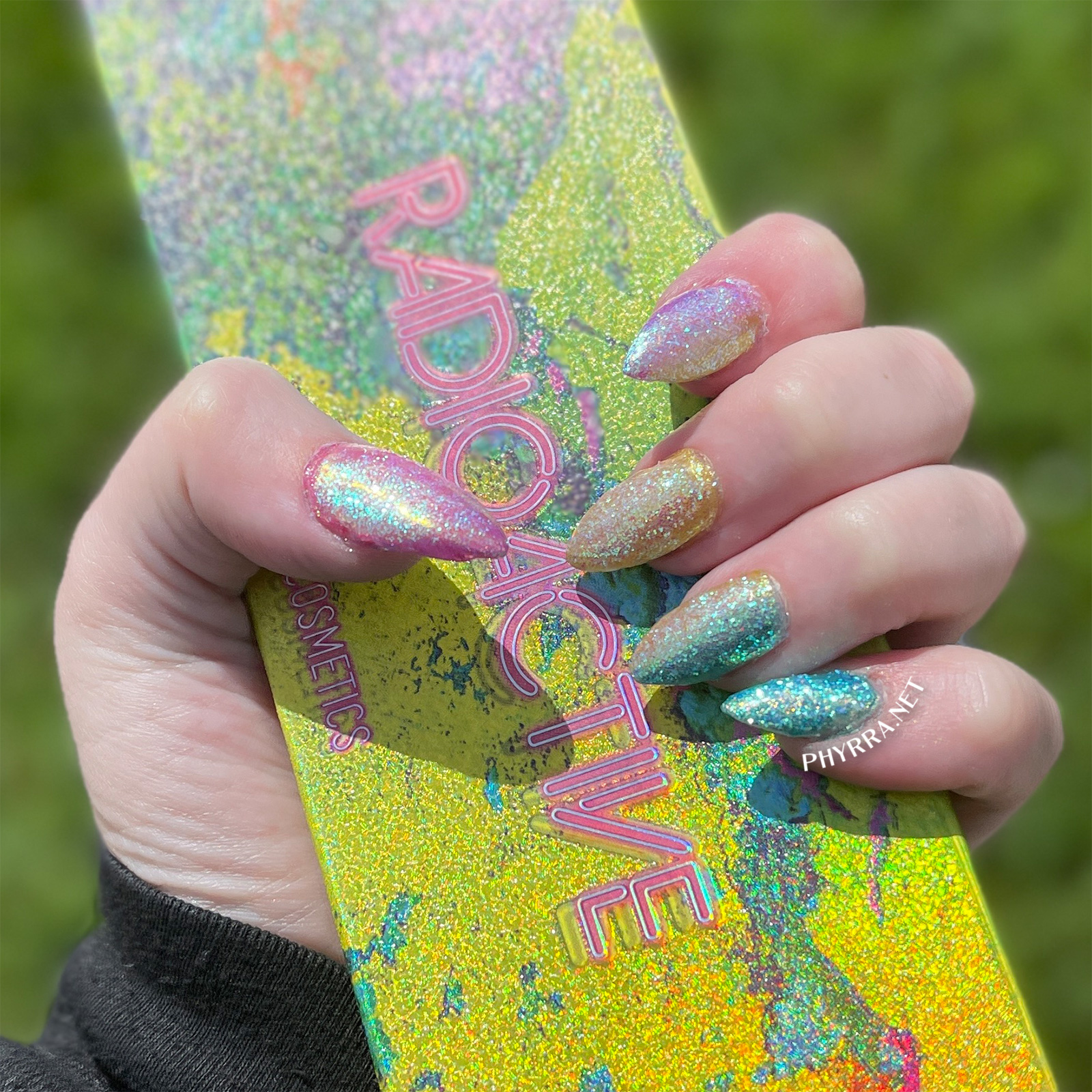 Here are the gorgeous pansexual pride nails I created last year. See the tutorial.
Rainbow Pride Poodle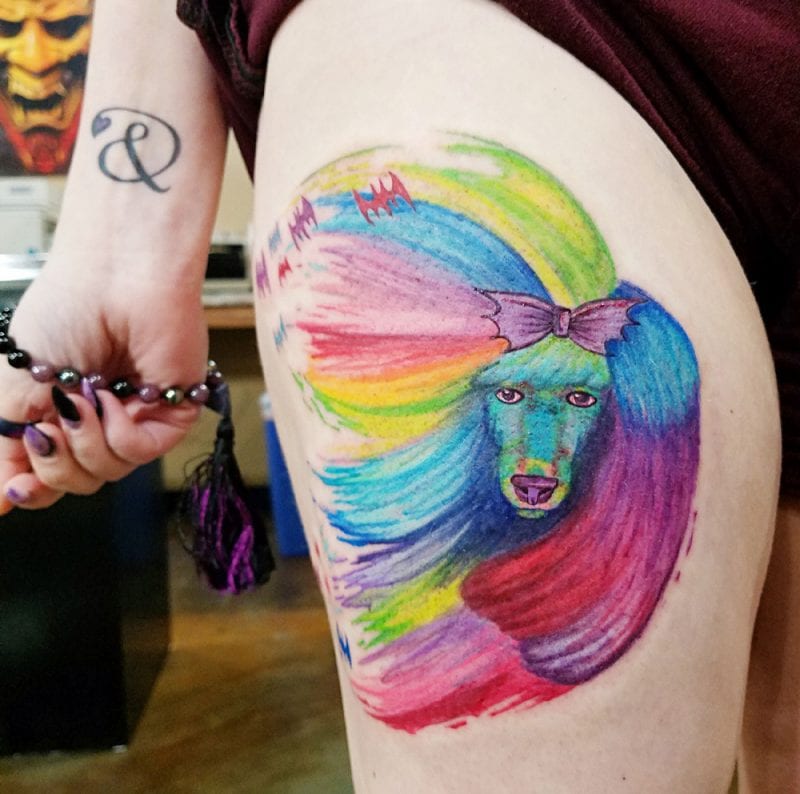 My rainbow pride poodle tattoo has no black ink, only color and I love it. It was painful to sit for but so worth it.
Bisexual Bat Tattoo

I adore my little bisexual bat tattoo.