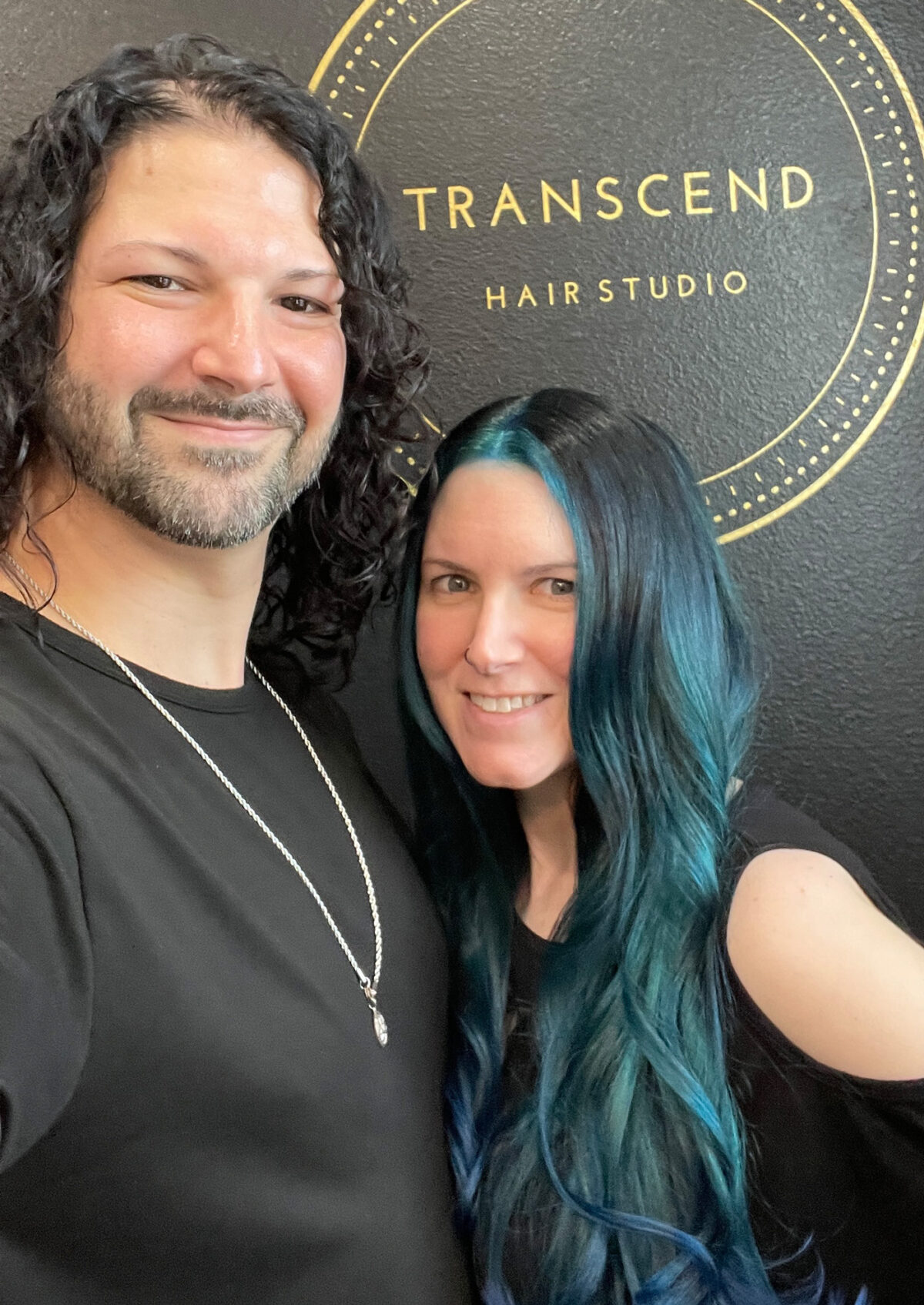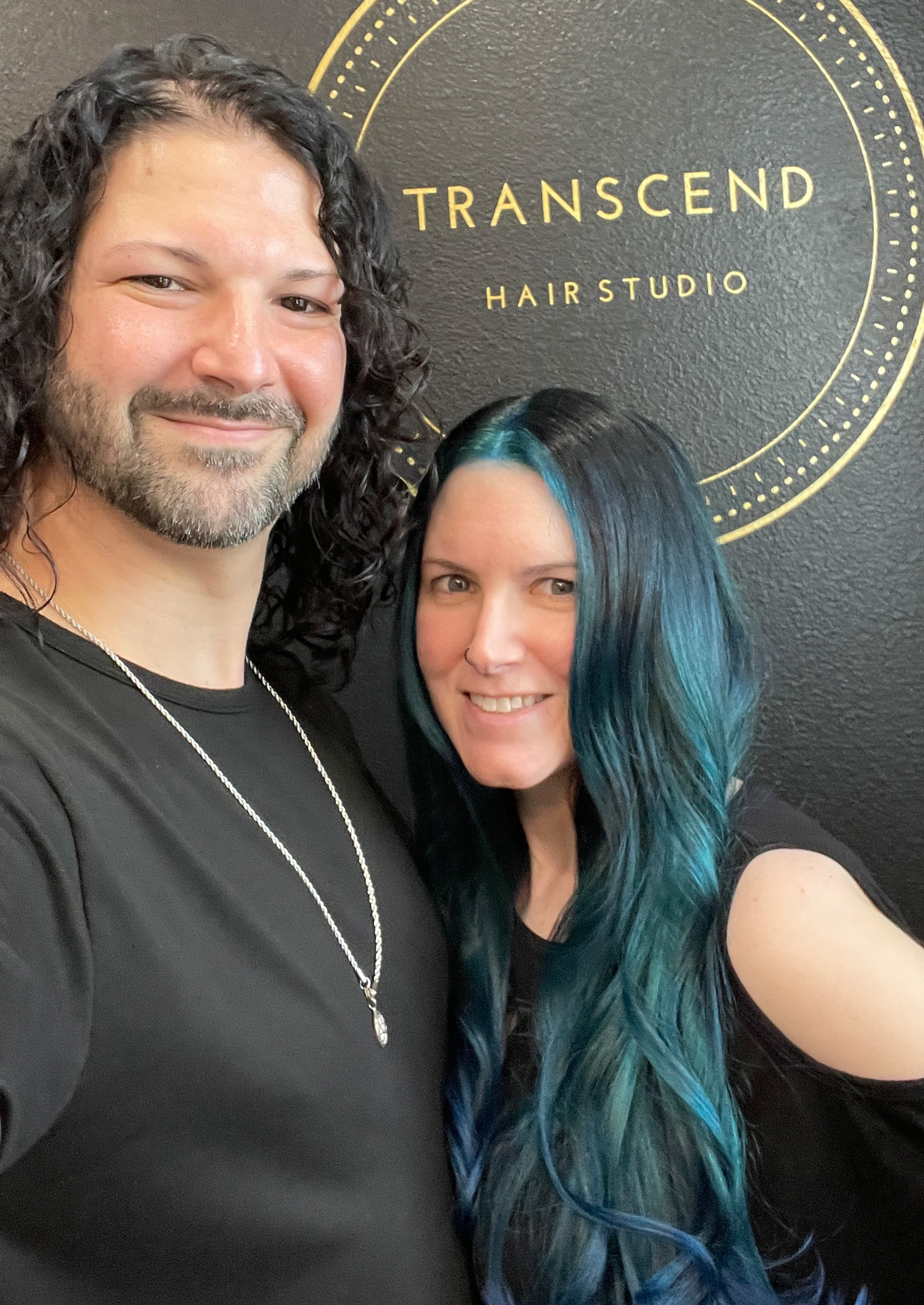 Hello, beautiful creatures! I wanted to share my new Pravana Moody Blue Hair with you. Recently I went to see my friend Cliff at Transcend Hair Studio near Tampa. I wanted my hair to be a blackened smoky teal blue with just a few brighter aqua pieces. Cliff used mostly Pravana Vivids in Black, Green, Blue, and Aquamarine to achieve my new moody euphoria hair. He also used a bit of Pulp Riot Noir because we needed more darkness to create the smoky effect! Cliff is a hair master and used his balayage technique to smoke out the dark teal blue and add brighter pops of aquamarine.
I usually go brighter for Spring and Summer, but I'm drawn to these dark blue smoky hues this year. I love this colorful yet dark balayage!
Purchased by me because I love having rainbow hair.
What My Hair Looked Like Previously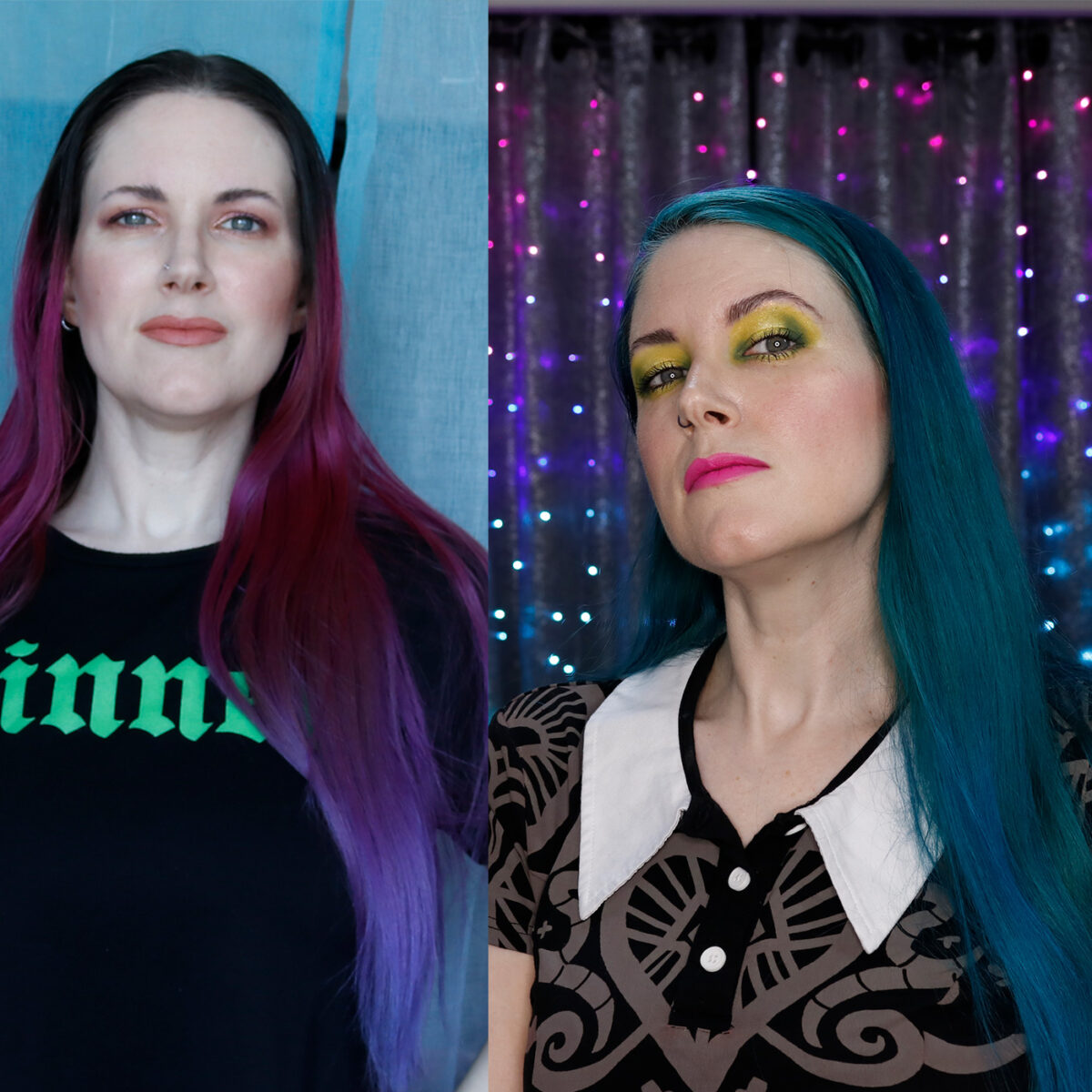 As a reminder, I started the year with Manic Panic Pink Warrior + Velvet Violet to create a pink to purple color melt. Then I switched to a mix of teal blues.
Pravana Moody Blue Hair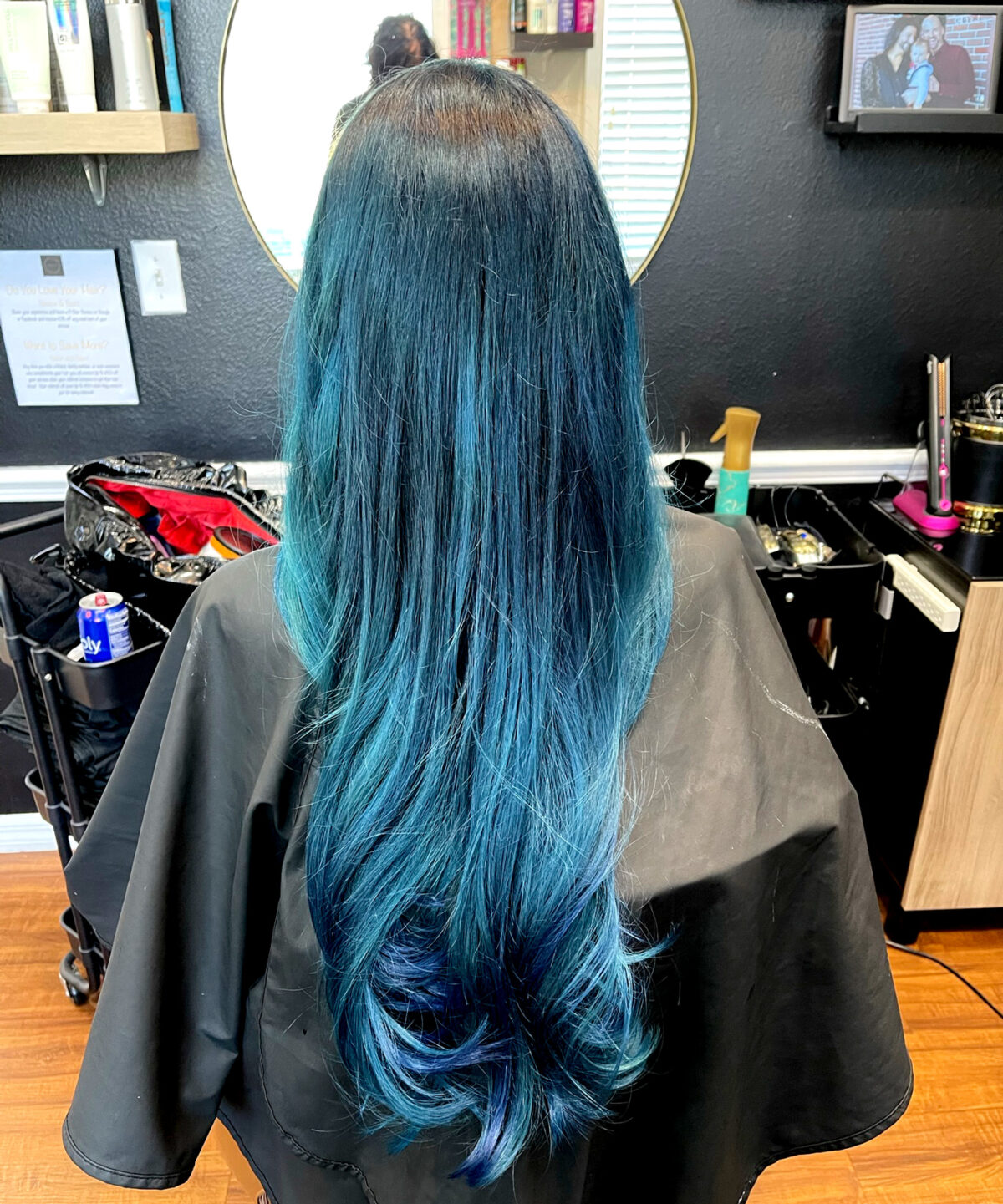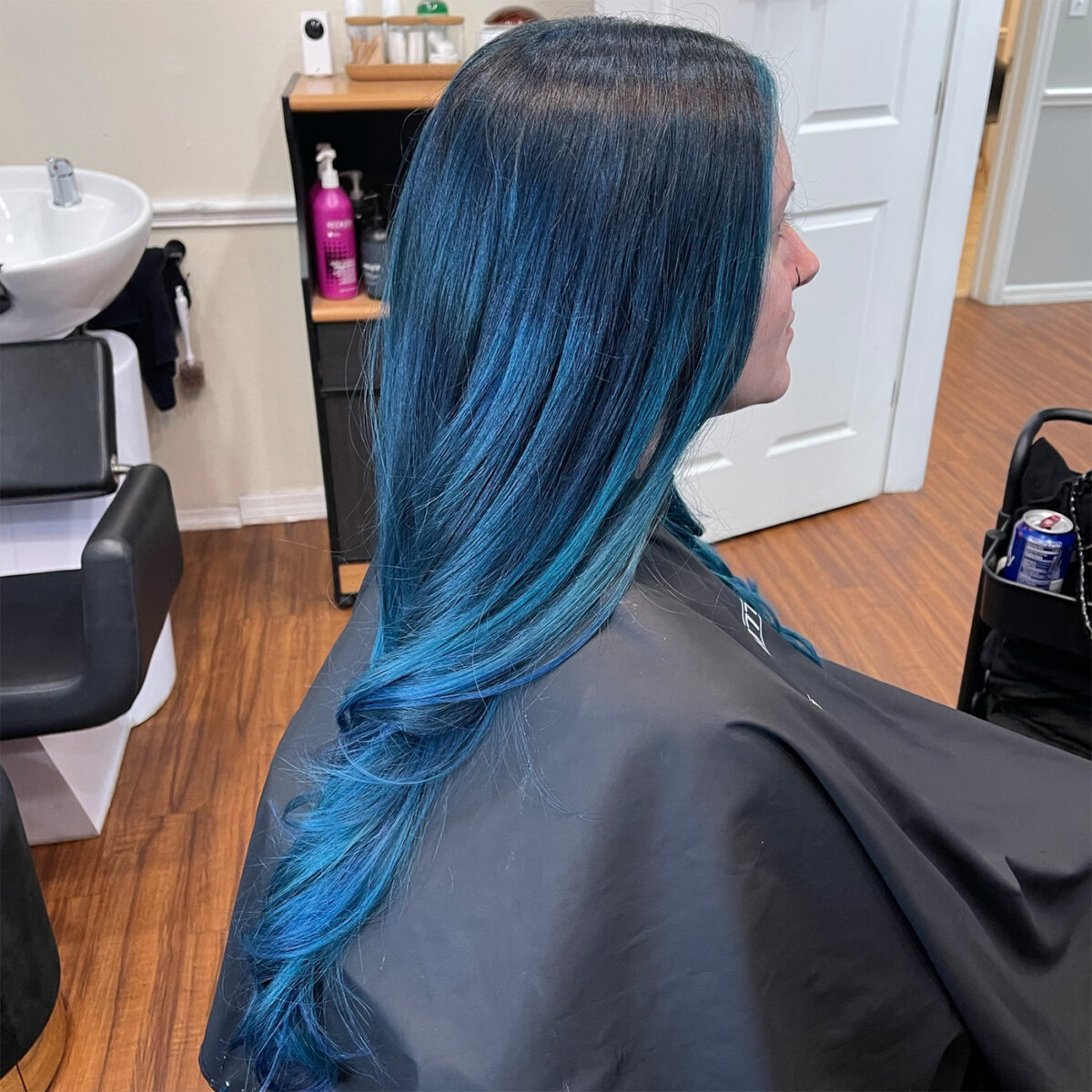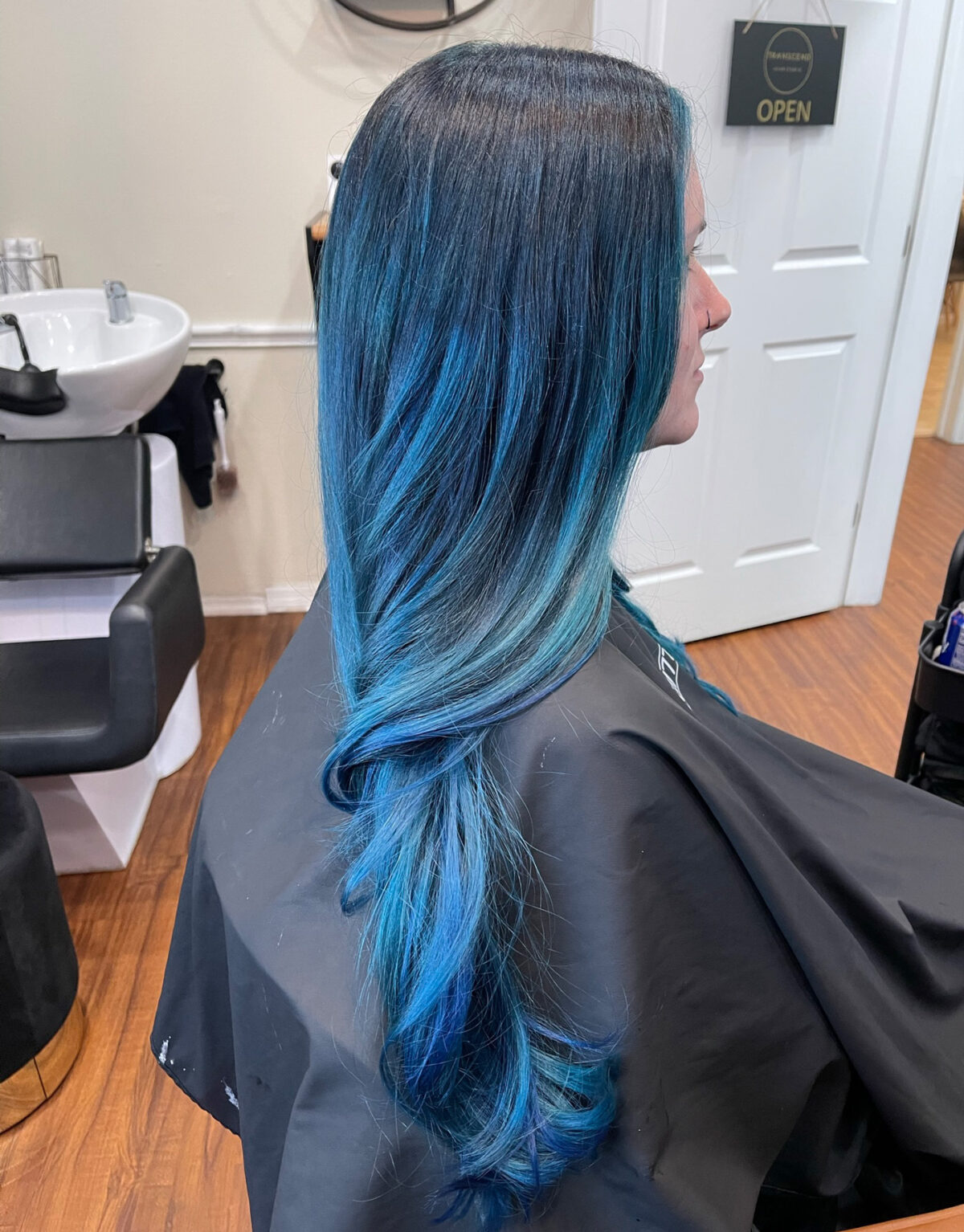 My hair is finally down to the smallest part of my natural waist. I love this length! I will continue to grow it down to my hips, but that's as long as I want to go.
How to Grow Your Hair Out
People often ask how I can grow my hair long yet still have rainbow colors. The answer to this question is that I put a lot of thought into my hair care! I mask my hair frequently. I wash my hair every 5 to 7 days and use dry shampoo in between if needed. I use my Dyson blow dryer to blow dry my hair about halfway and let it air dry the rest of the way. I rarely heat style these days. 
I'm not suggesting always avoiding heat styling with long hair like mine. You can, but I would not recommend daily heat styling. You can also wash your hair more frequently; be sure to use a color-safe shampoo and conditioner.
I recommend sleeping in a silk hair bonnet or on a silk pillowcase. I put my hair up into a loose bun on top of my head, a single braid, or twin braids for protective sleeping.
Finally, pay attention to what you're eating. My hair started to look healthier, thicker, and appears to grow faster now that I eat healthy fats daily, such as macadamia nuts, avocadoes, and Icelandic whole-fat yogurt. Organic blueberries and strawberries, along with pineapple, are some of my daily fruit staples. Broccoli, sweet potatoes, asparagus, butter lettuce, and carrots are some of my everyday vegetable staples.
My Current Favorite Hair Products
Because my hair is often white-blonde beneath my rainbow colors, it is fragile, and I treat it as such. I do a lot of conditioning treatments on my hair.
Smoky Blue Balayage Hair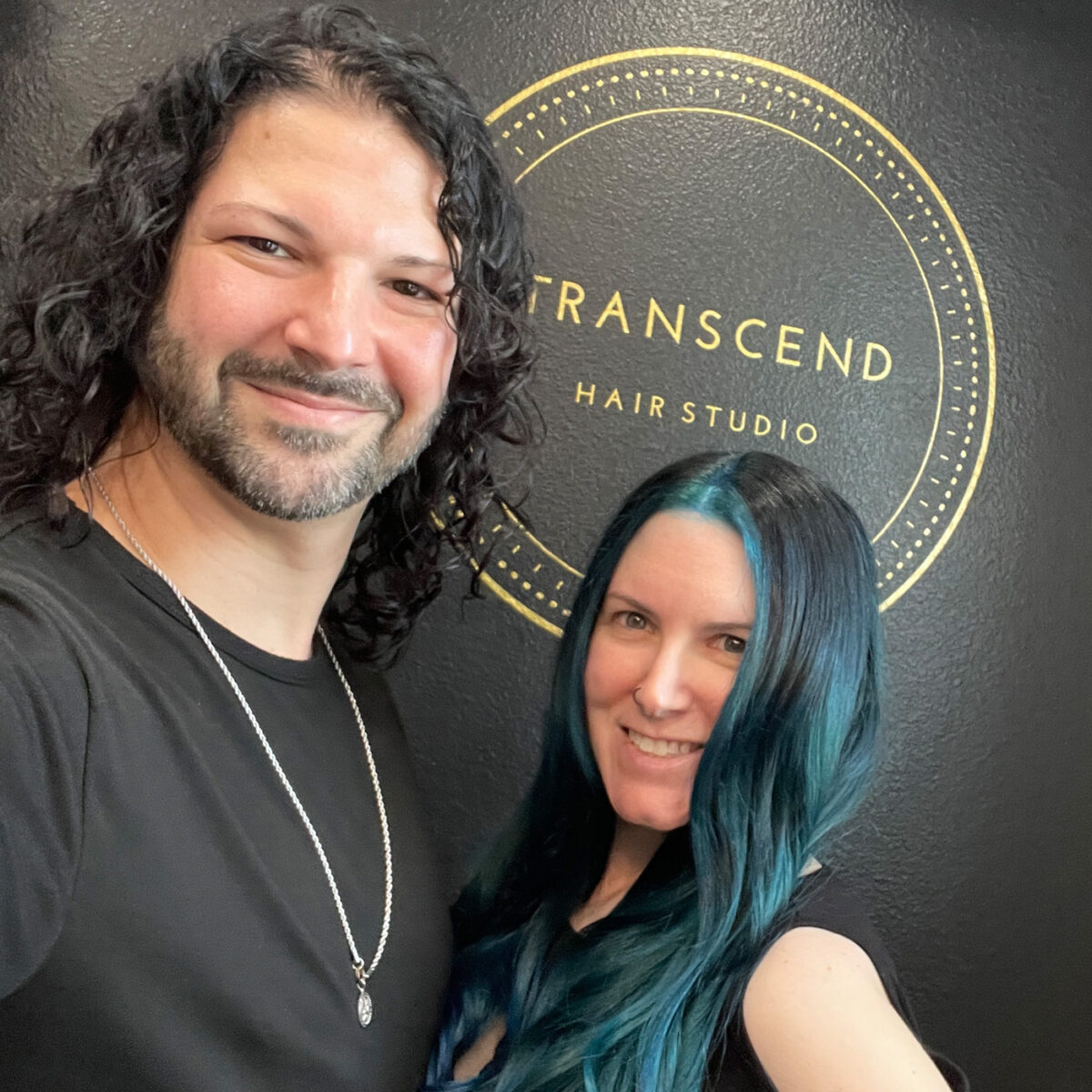 If you're looking for an expert colorist to bring your rainbow or natural hair dreams to life, I recommend scheduling an appointment with Cliff at Transcend Hair Studio. Call or text Cliff at 813-727-7339. He specializes in hair color, balayage, extensions, and hair cuts. If you have curly or textured hair, he's got you covered.
What do you think of my Pravana Moody Blue Hair?
Other Features to See