Get Fuller Hair with Vegamour GRO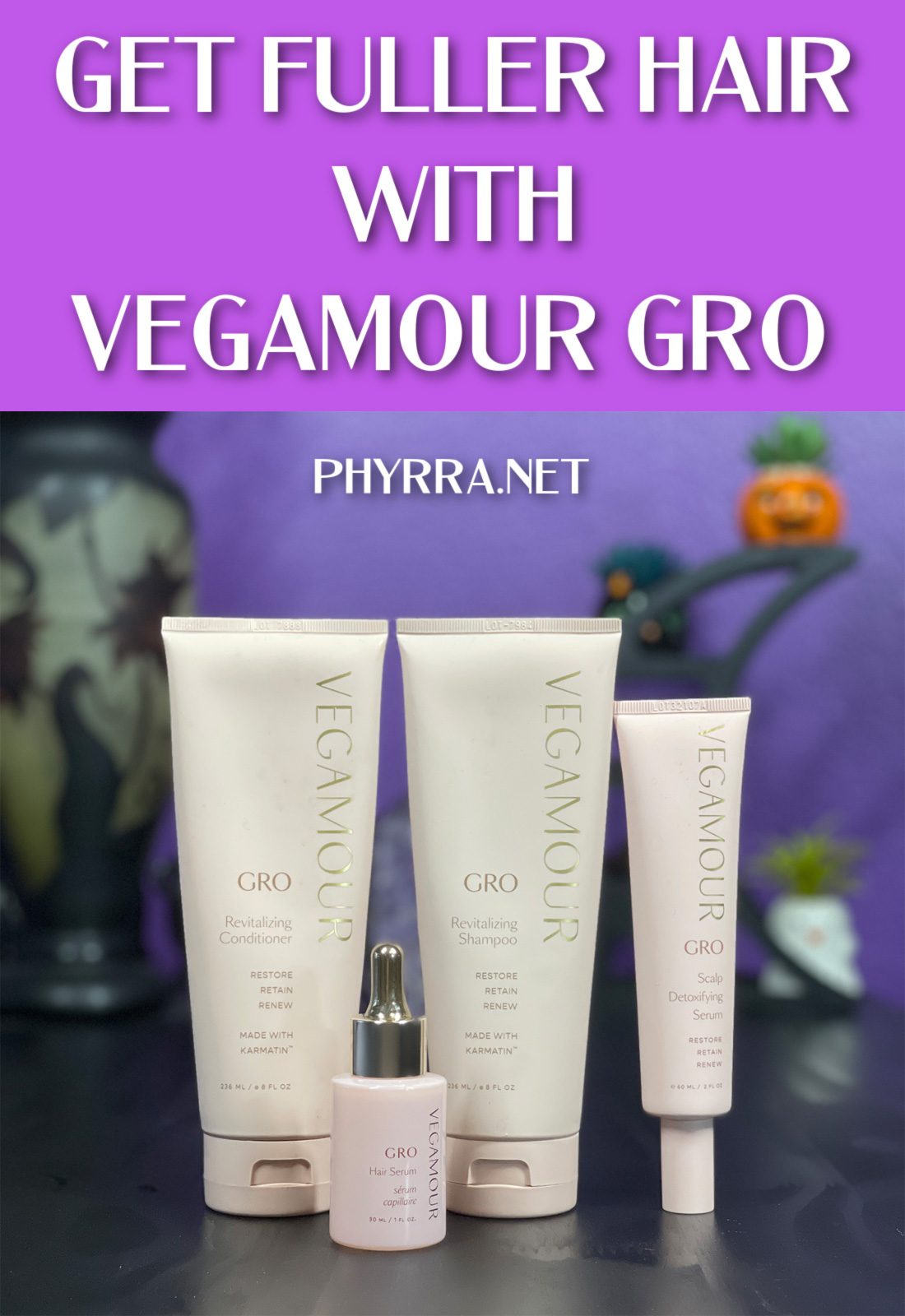 Hello, beautiful creatures! Today I'm going to share my experience with Vegamour. You can get fuller hair with Vegamour GRO hair care products. As you know, I'm on a hair journey to grow my hair as long, healthy, and lush as possible. When Vegamour reached out to me to see if I would be interested in trying their products, I said yes! I've been using their products for about two months, and I started using them right around Thanksgiving (November 2021).
This post is sponsored by Vegamour, but the love is genuine.
Who is Vegamour?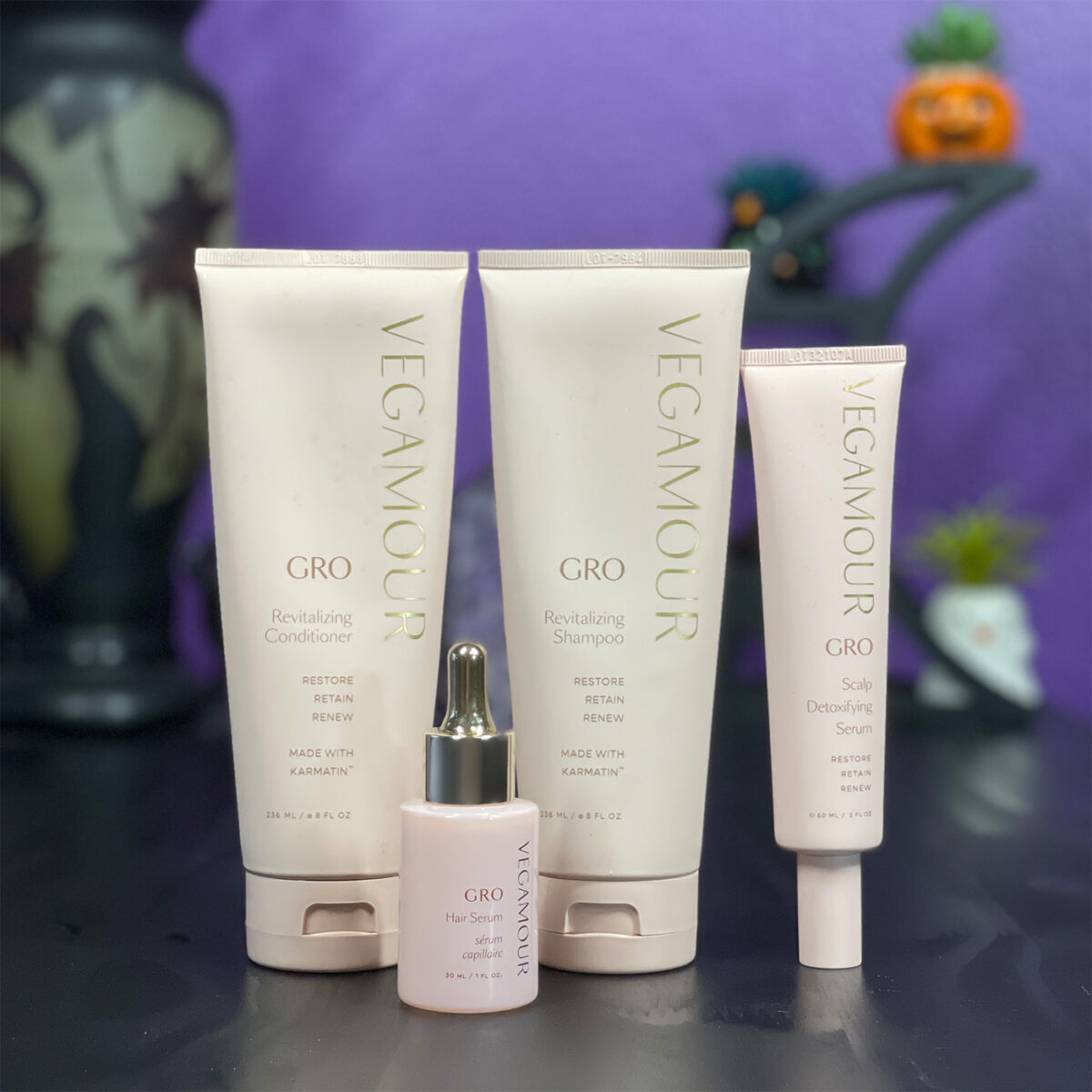 Vegamour is a 100% cruelty-free, 100% vegan, hormone-free haircare brand. They are Leaping Bunny certified. As sustainability is frequently on my mind these days, I was pleased to learn that the brand ethically sources its ingredients and is sustainable.
How Fast Does Hair Grow?
Most people experience about half an inch of hair growth per month. Many things influence hair growth. I saw a significant positive change in my hair several years ago when I radically changed my diet and included high healthy fats. Part of my daily diet includes avocado, blueberries, and macadamia nuts for healthier skin and hair. I wash my hair every 5 to 7 days, and I use hair masks frequently. Unfortunately, I experience stress and sleep issues, which can negatively impact my hair and skin.
GRO Scalp Detoxifying Serum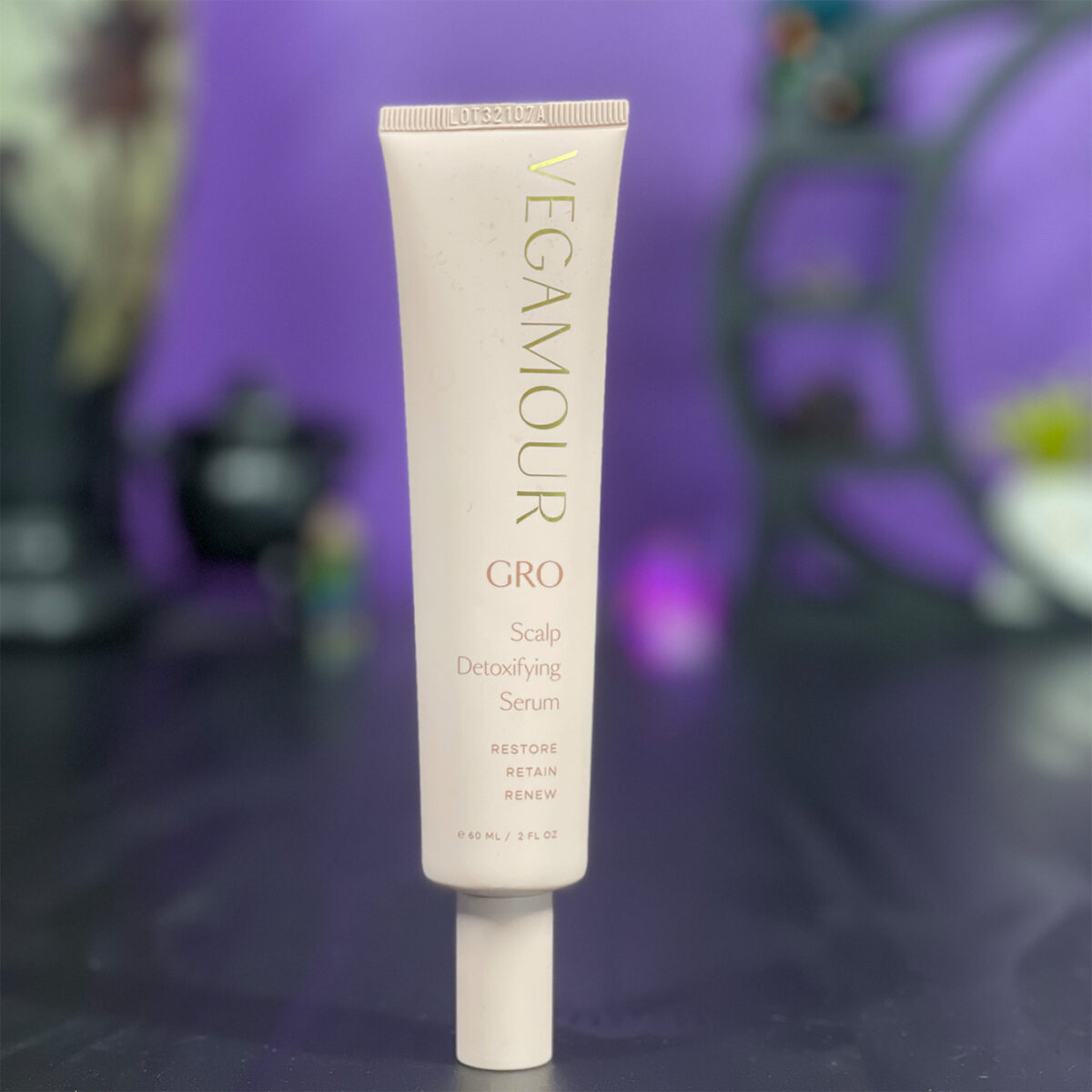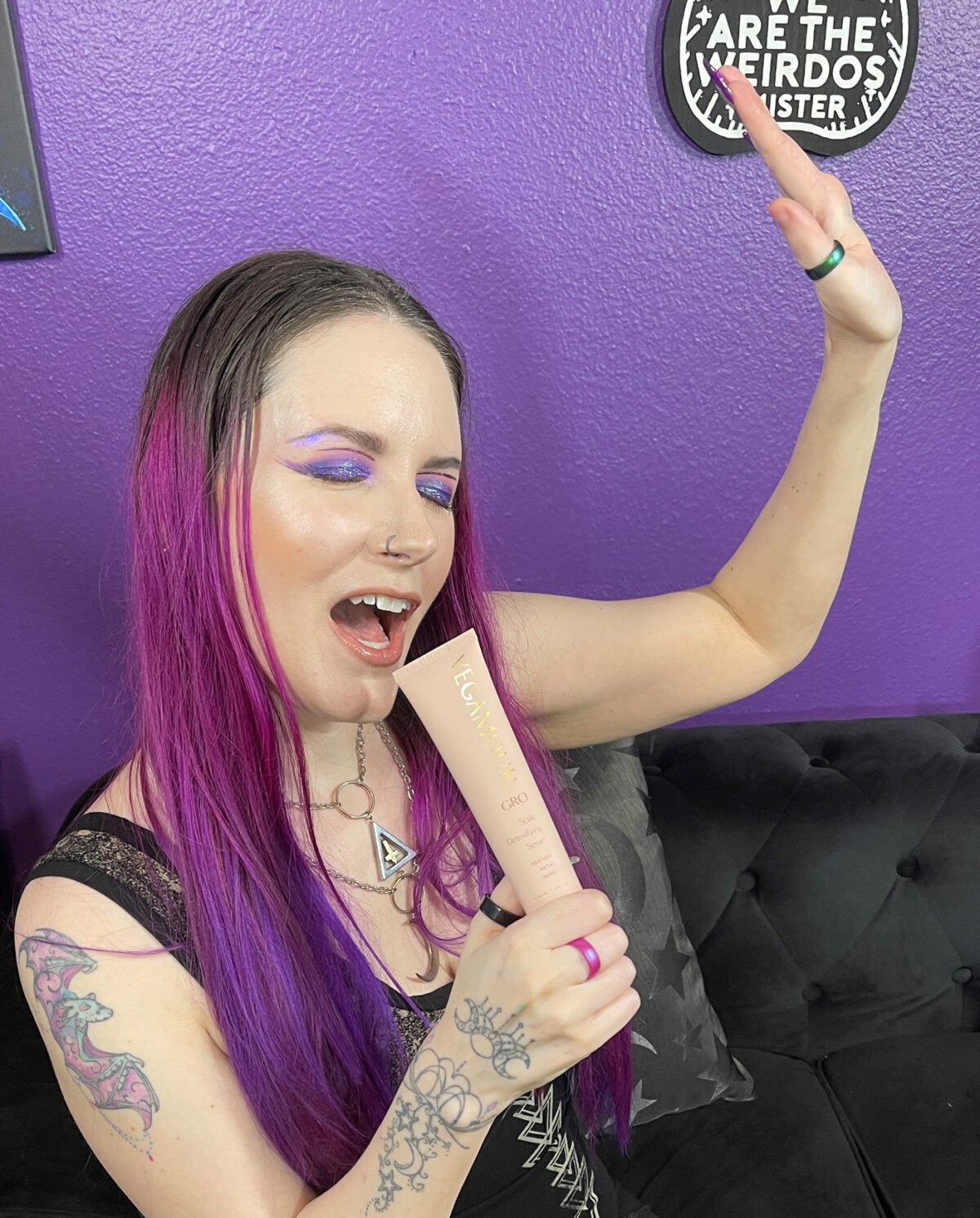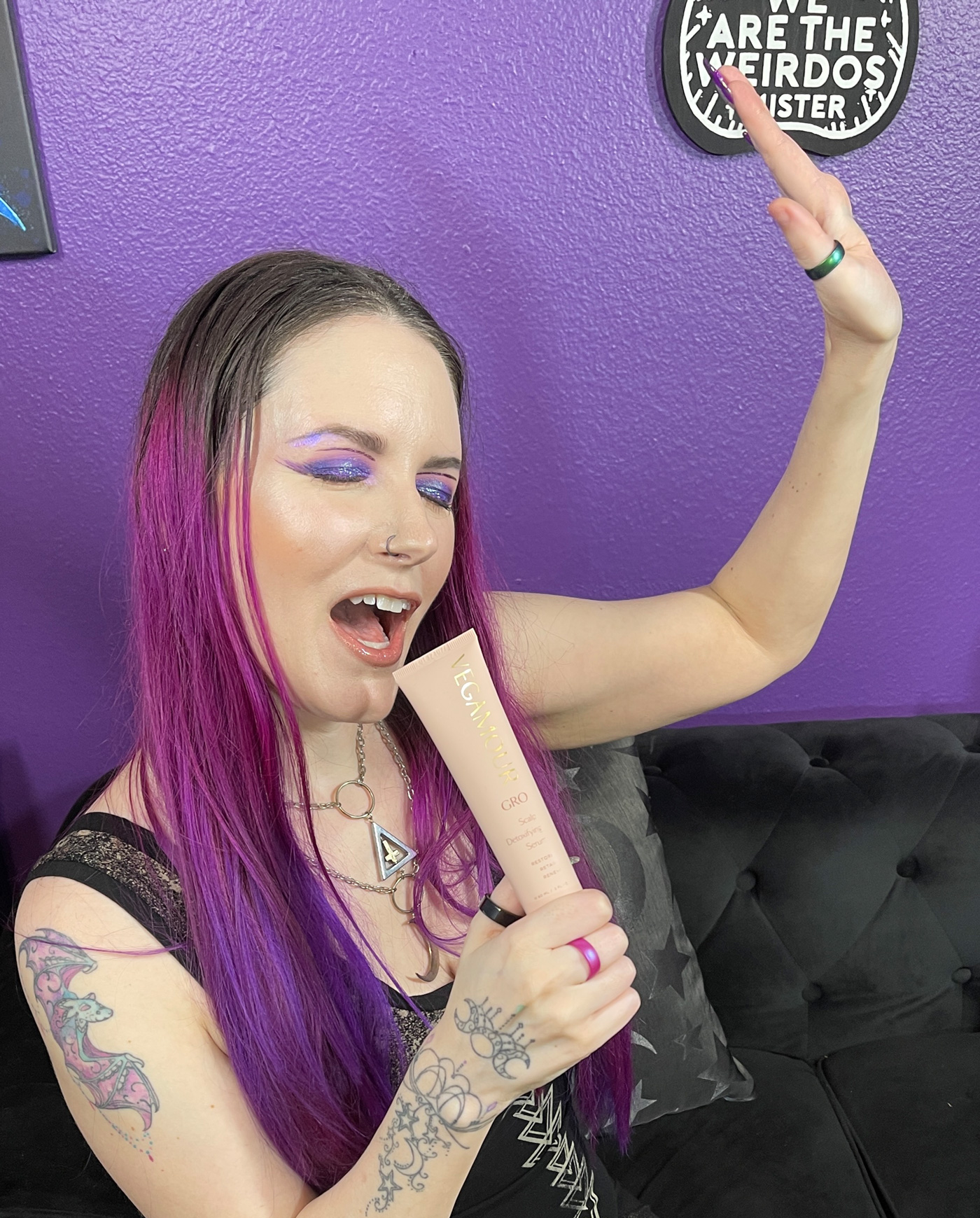 As part of my attempt to get fuller hair with Vegamour GRO products, I tried their Scalp Detoxifying Serum. I love a good scalp scrub or serum! I incorporated the Scalp Serum into my hair care routine every other time I washed my hair, and it did a great job removing product buildup after my wavy hair weeks.
Vegamour GRO Hair Serum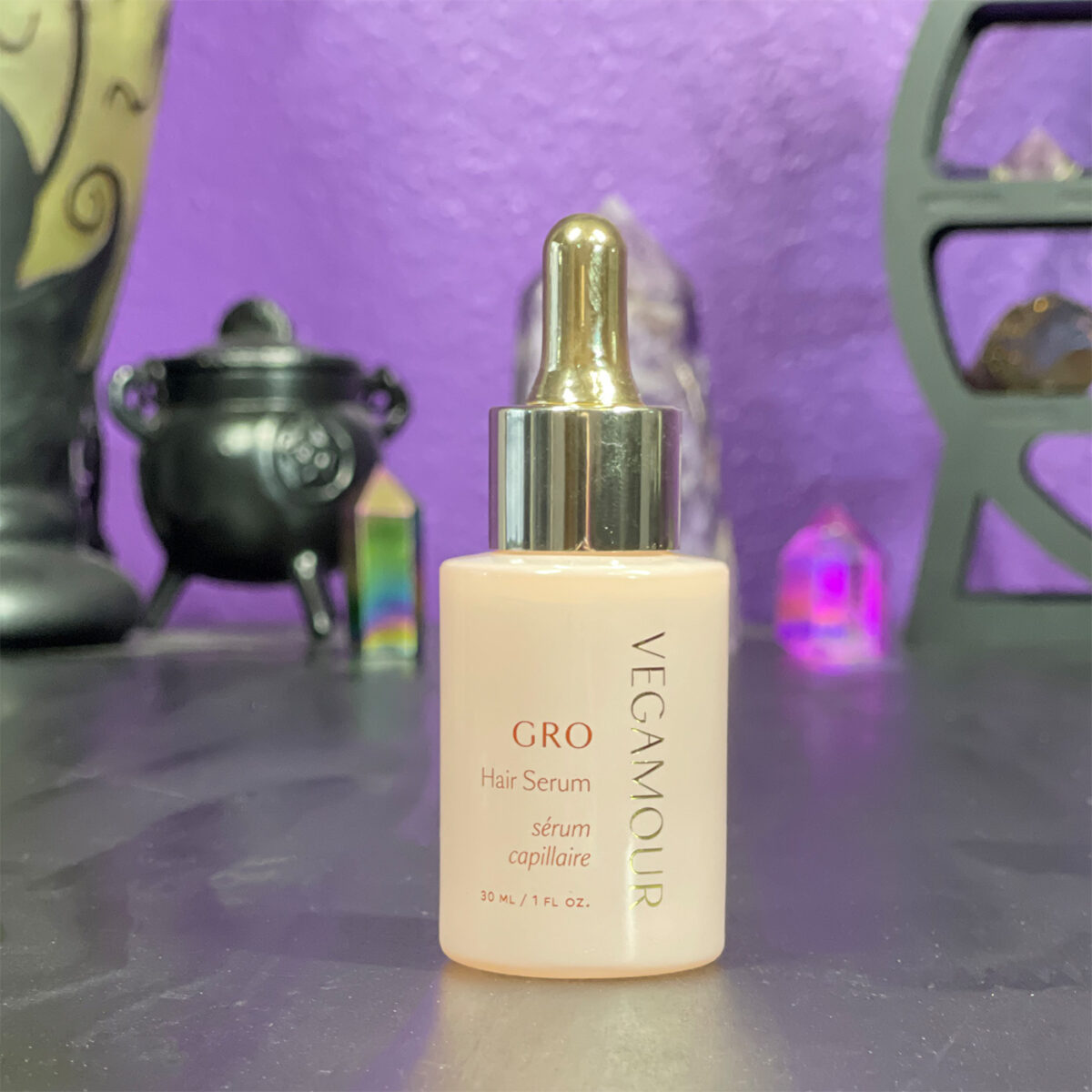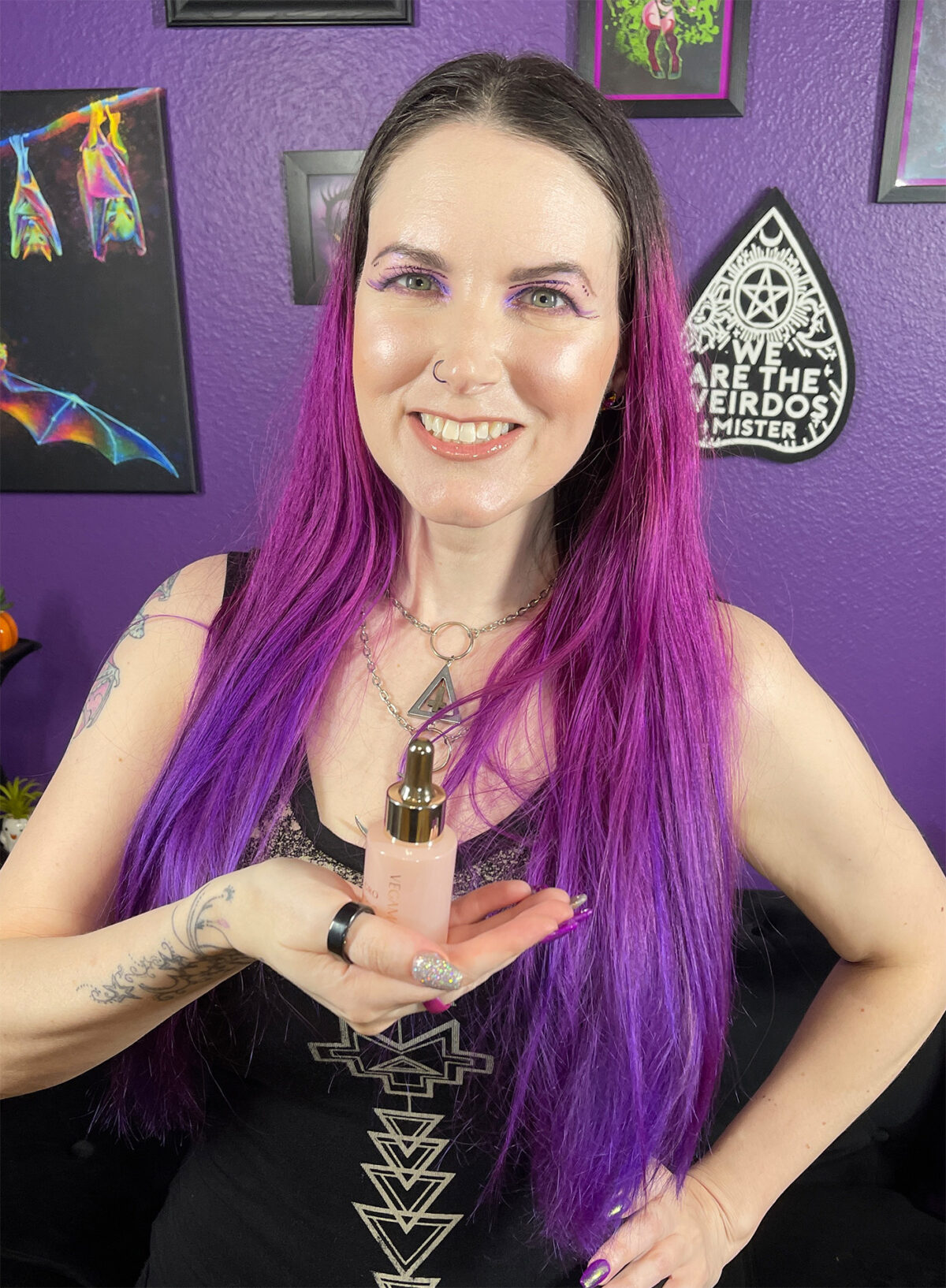 There are many reasons people can experience hair thinning or falling out, such as stress, lack of sleep, nutrient deficiencies, or hormonal changes. While I'm not currently experiencing my hair thinning, I have had a lot of stress and some issues sleeping.
The GRO volumizing hair serum can take 90 to 120 days before seeing the full results. I tried the Vegamour GRO Hair Serum on my scalp along the top of my hair once a day in the morning for the first month. During the second month, I switched to applying it at night. While I have not noticed extra hair sprouting overnight, I do feel that my hair looks fuller and healthier. I've had less shedding of my long locks, too.
Vegamour GRO Revitalizing Shampoo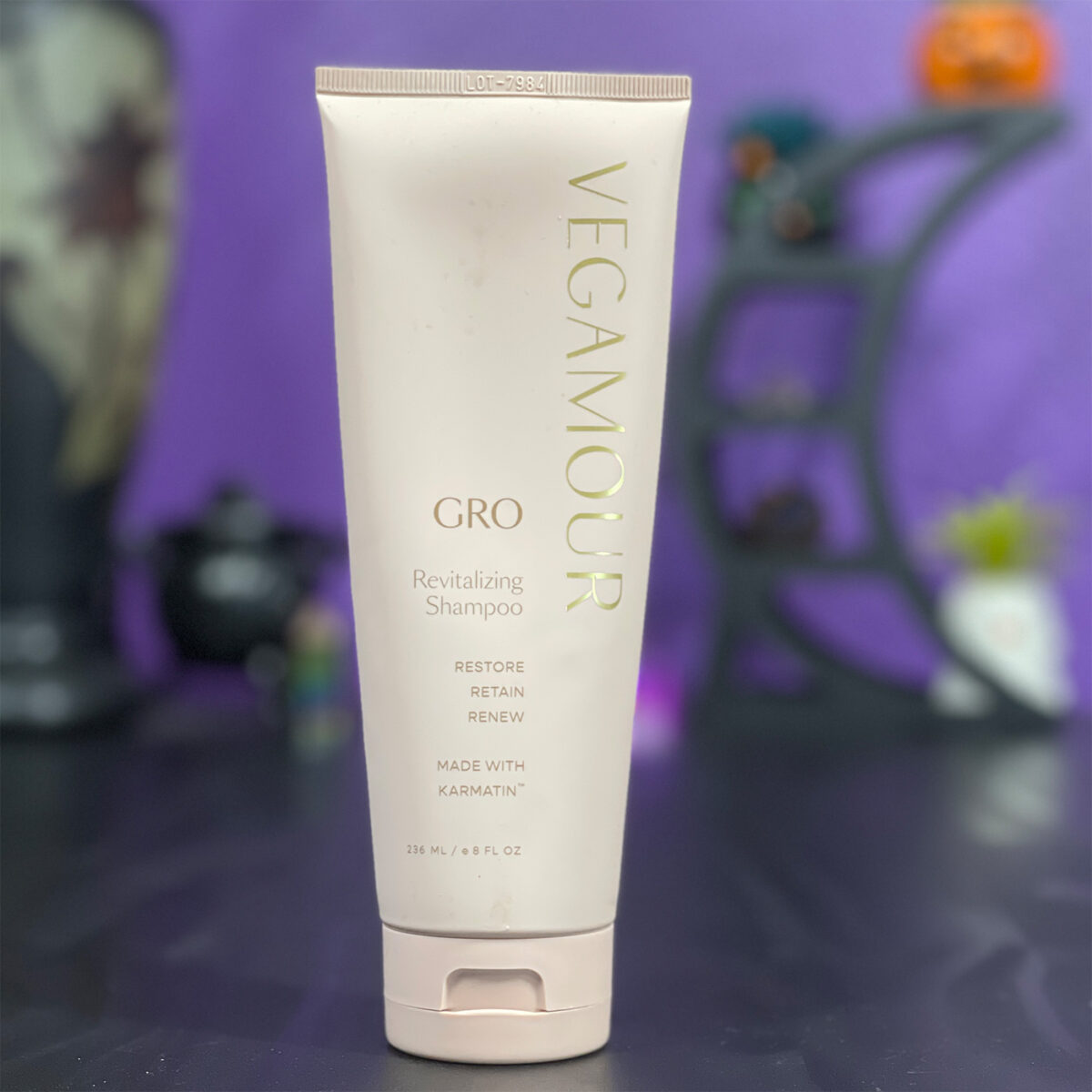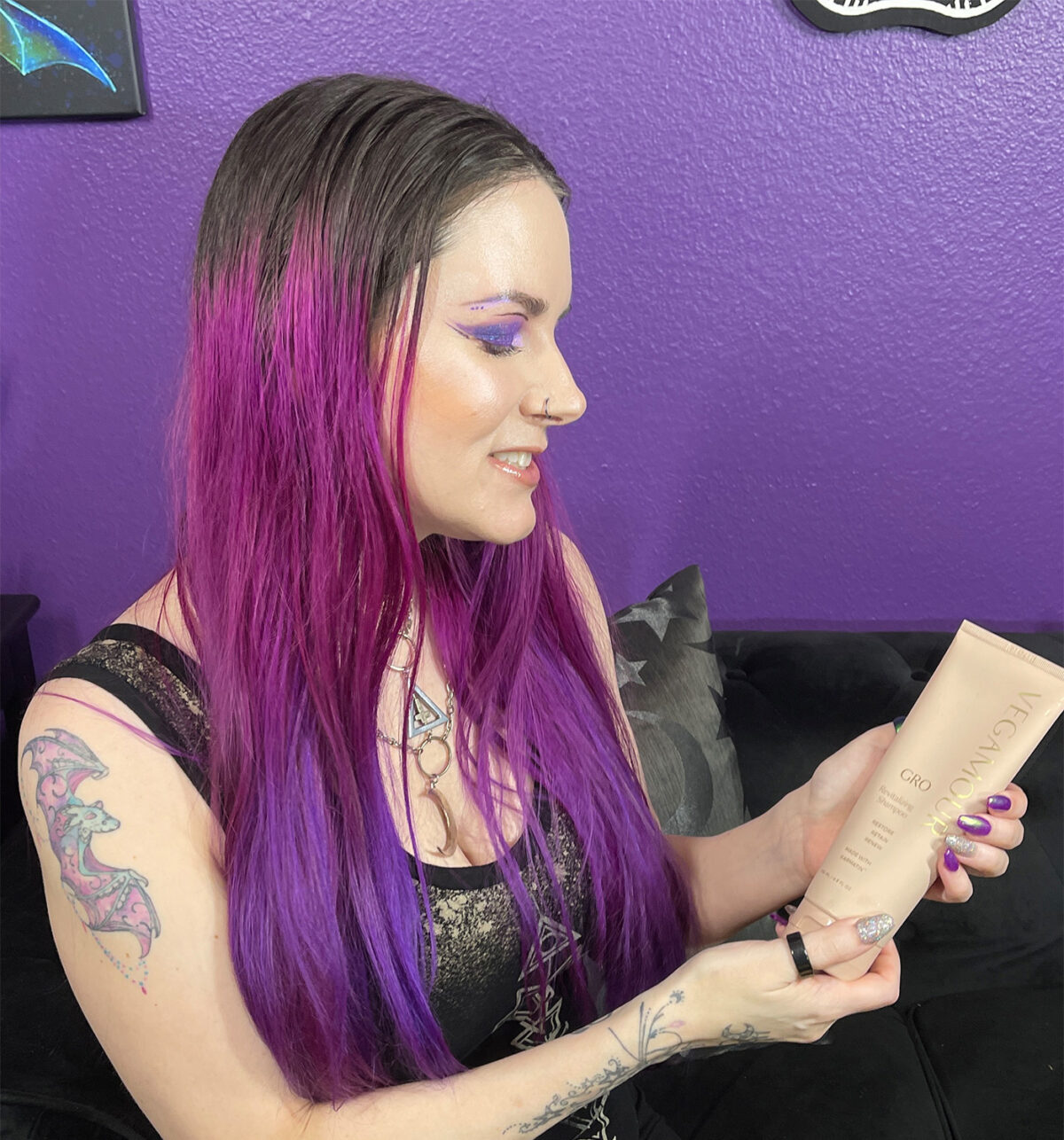 Just in case you don't know, I have seborrheic dermatitis on my scalp. Sometimes my scalp will flake worse than others. When I used to wash my hair daily (ug!), it would worsen my scalp issues! My scalp condition improved after I learned to wash my hair every 5 to 7 days, so I'm not constantly stripping my hair of its natural oils.
I washed my hair every five days to help me get fuller hair with Vegamour GRO Revitalizing Shampoo. This shampoo has terrific lather and is very easy to work through my long hair. Sometimes, I double cleanse my roots depending on the shampoo I'm using, and I did not feel the need to do that with the GRO Revitalizing Shampoo, as it left my hair clean and light. I use a scalp massager with my shampoo to make sure that I'm stimulating my scalp.
The shampoo did not strip my color from my hair. I've been using Manic Panic Pink Warrior & Velvet Violet to create my hair color melts.
I adore the scent of the Vegamour GRO Revitalizing Shampoo. It lists natural fragrance under its ingredients. To me, this shampoo smells amazing and reminds me of satsuma orange. Dave says it's the best smelling shampoo that I've used in the past year! The shampoo is my favorite of all the Vegamour products I tried.
GRO Revitalizing Conditioner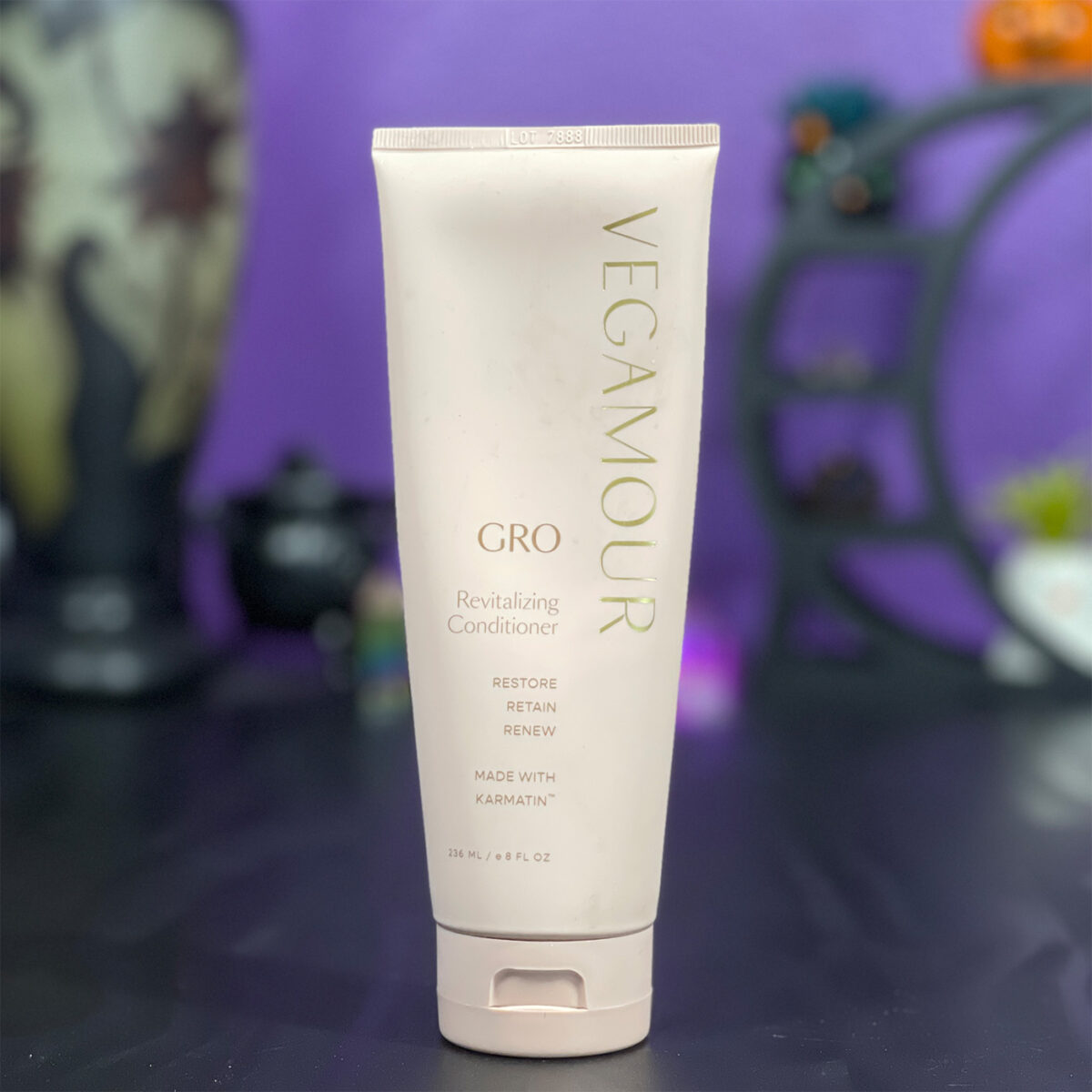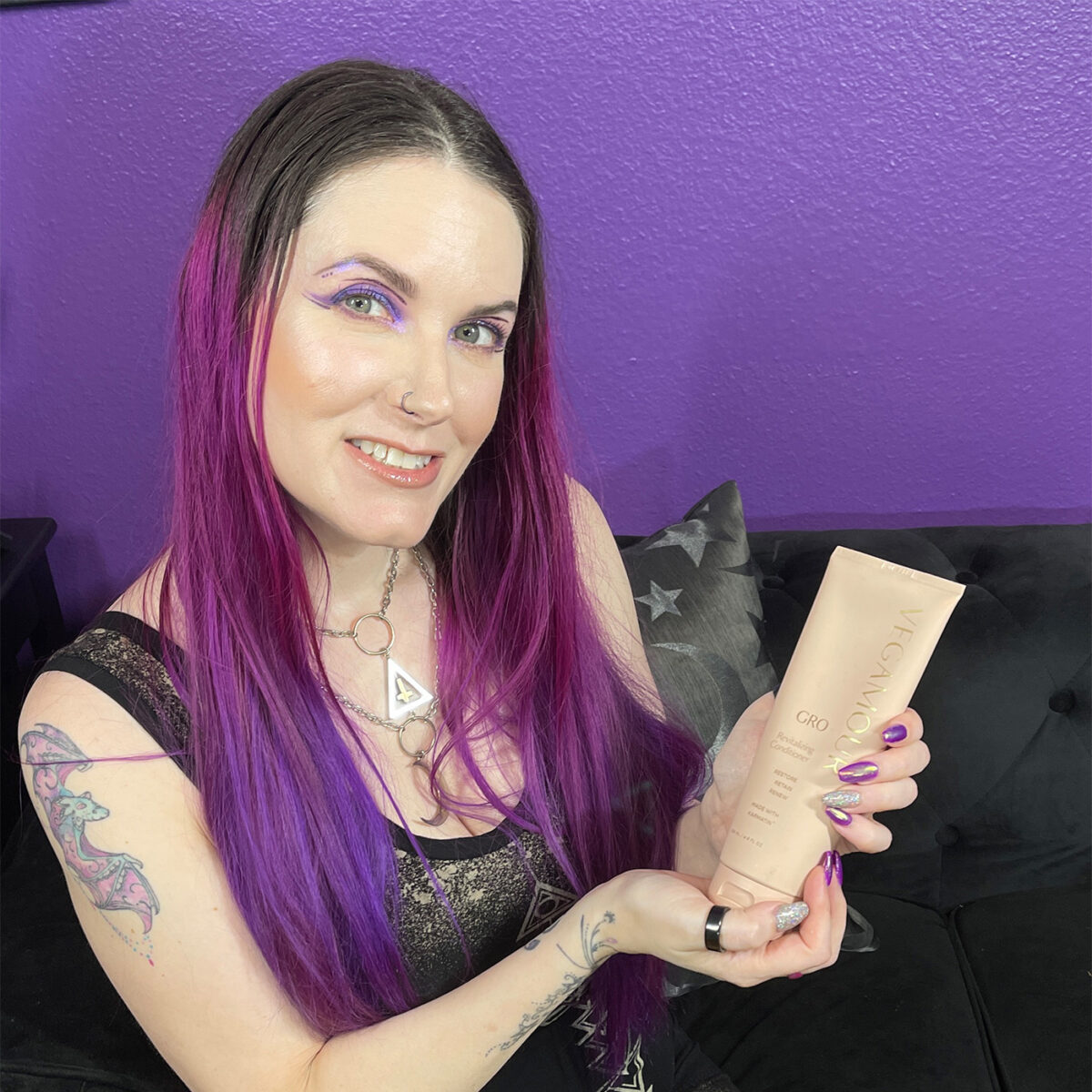 The Vegamour GRO Revitalizing conditioner is an excellent conditioner that smells amazing, like the shampoo. The formula is one of the best I've ever tried on my scalp and roots. I love that I can put this directly on my scalp, and it conditions my hair without weighing it down or making it feel heavy or greasy.
As someone with bleached hair for rainbow colors, I found that this conditioner was not moisturizing enough for my ends. If you dye your hair fantasy colors as I do, you may need to use an additional hair mask on your ends. See my recommendations. After the first month, I used the GRO Revitalizing Conditioner on the upper 3/4 of my hair and a hair mask on the last 1/4.
I feel the need to point out that the delicious scent of this shampoo and conditioner does linger in my hair for at least a day or two. If you're sensitive to fragrance, be aware. Luckily both Dave and I adore this scent! I would love to see Vegamour offer a leave-in conditioner spray or dry conditioner spray in their delicious bergamot scent.
Starting Hair in November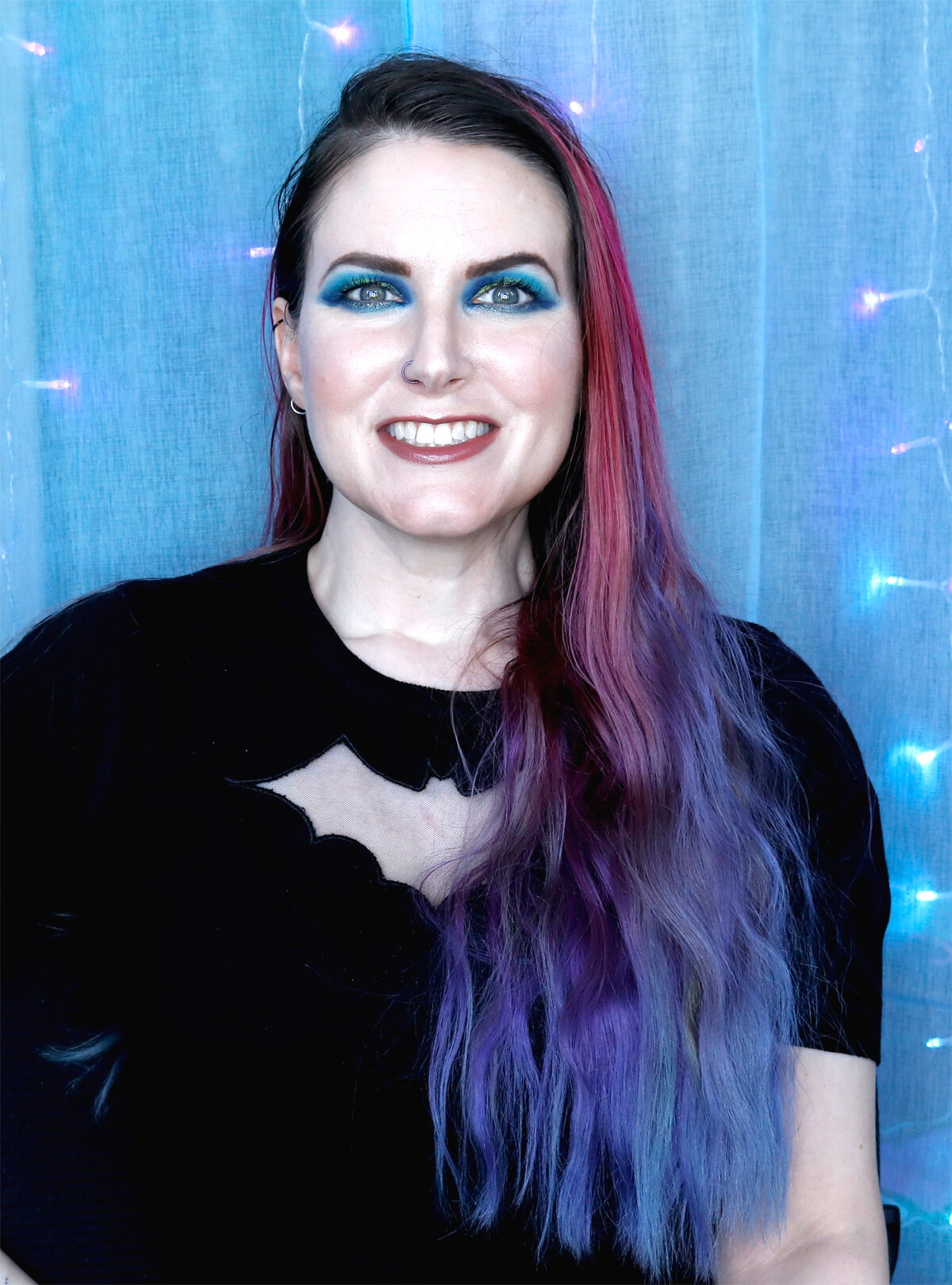 Here's what my hair looked like at the start of using Vegamour GRO to get fuller hair.
December Hair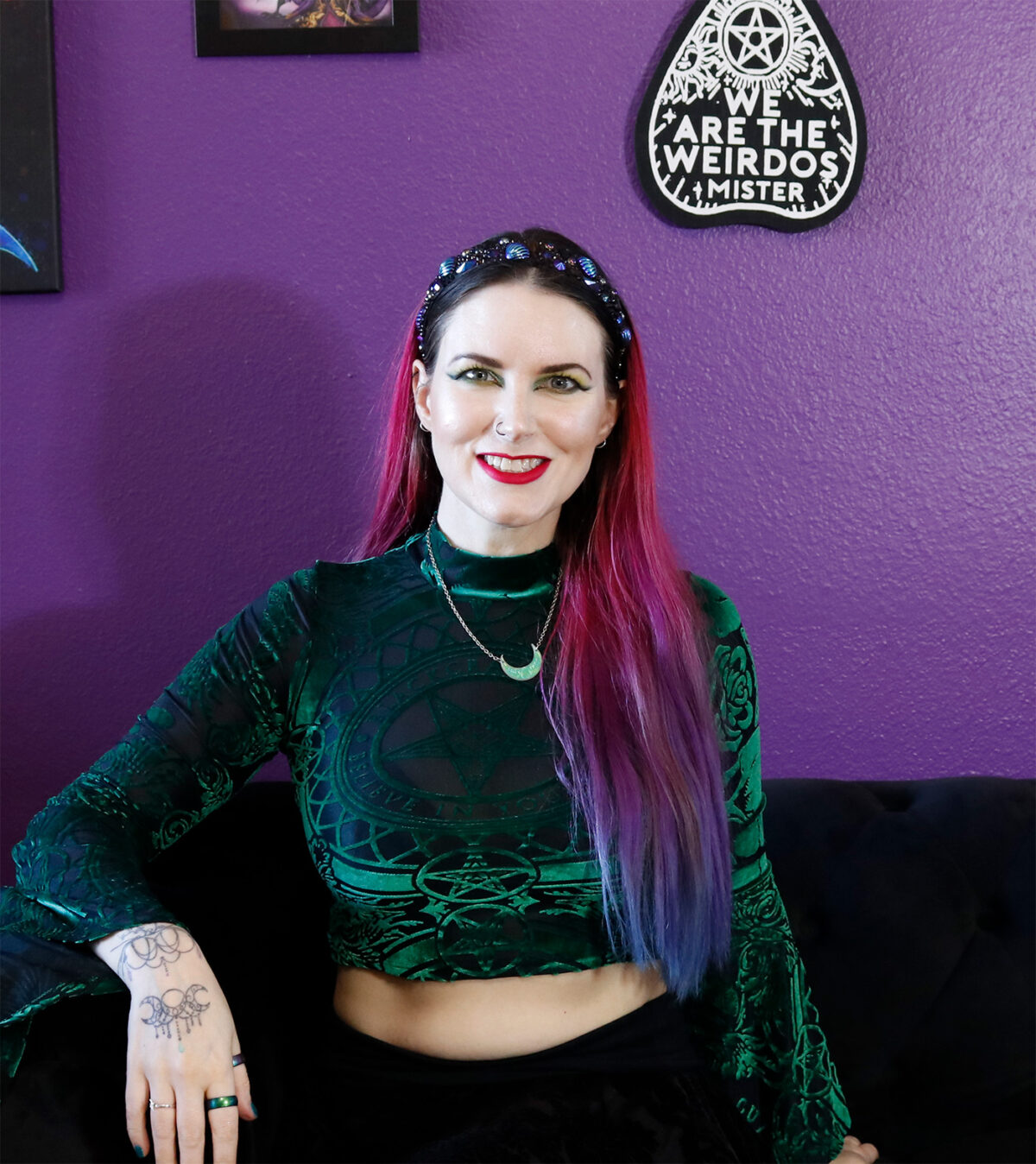 And here's my December 2021 hair check in from Yule.
Current Hair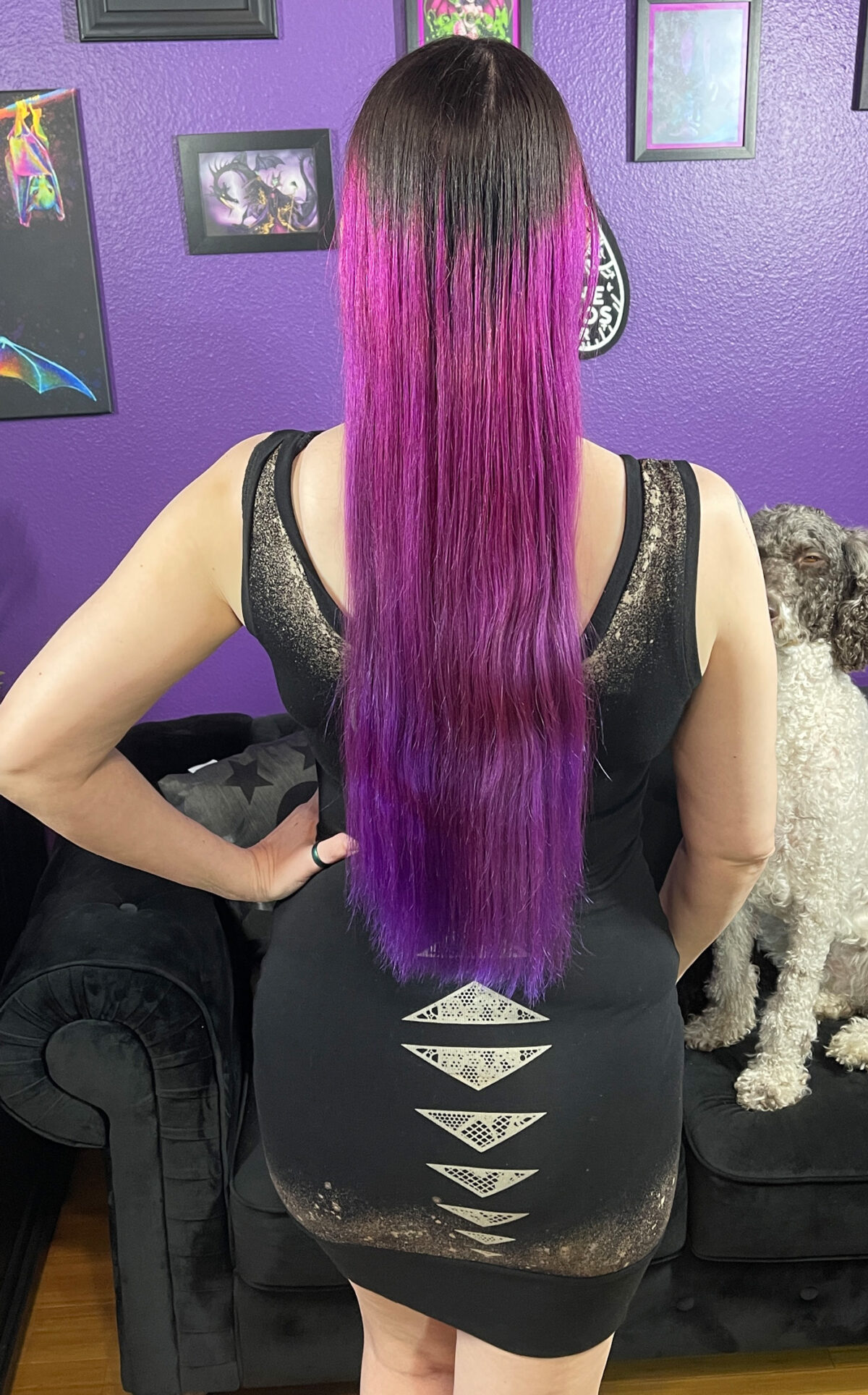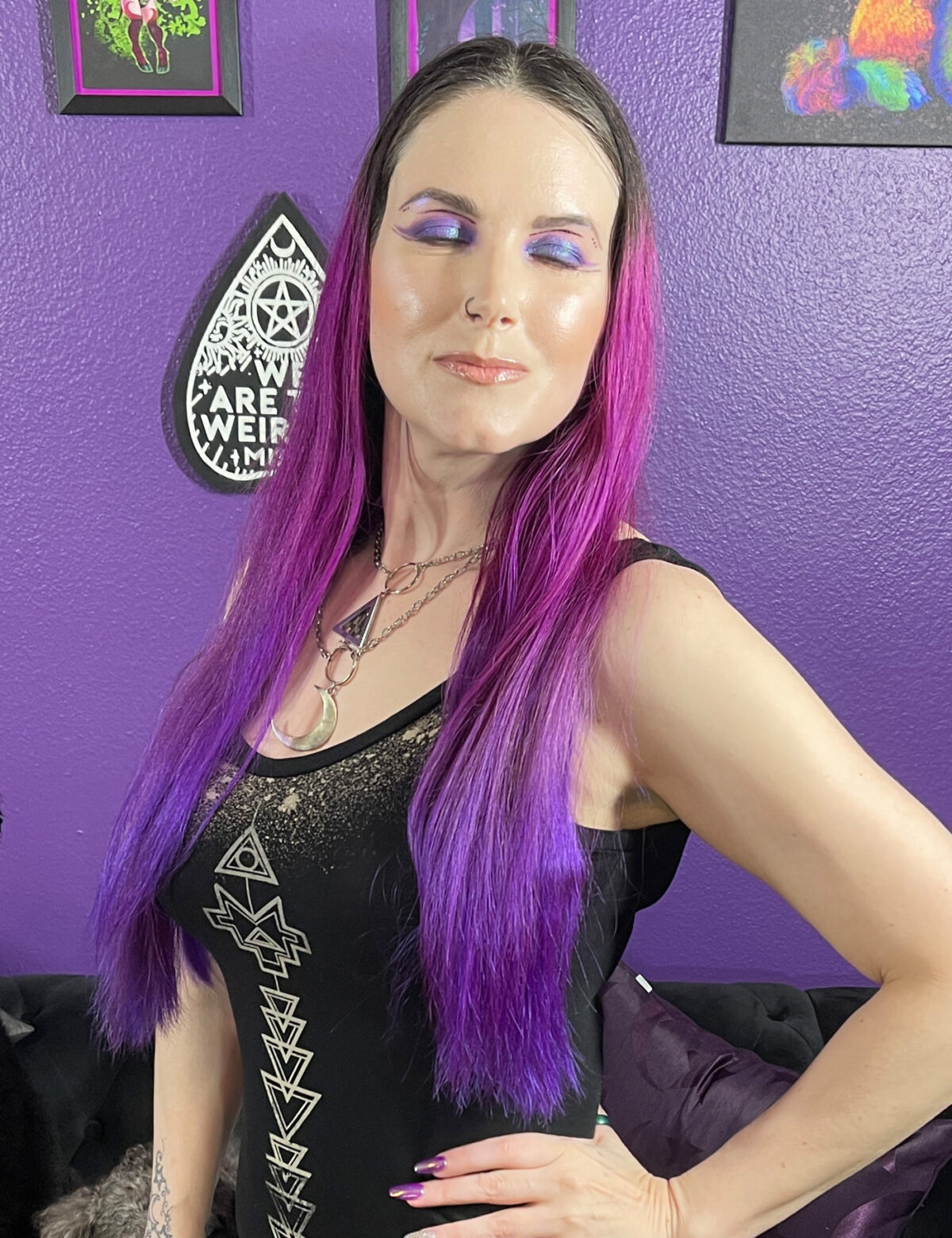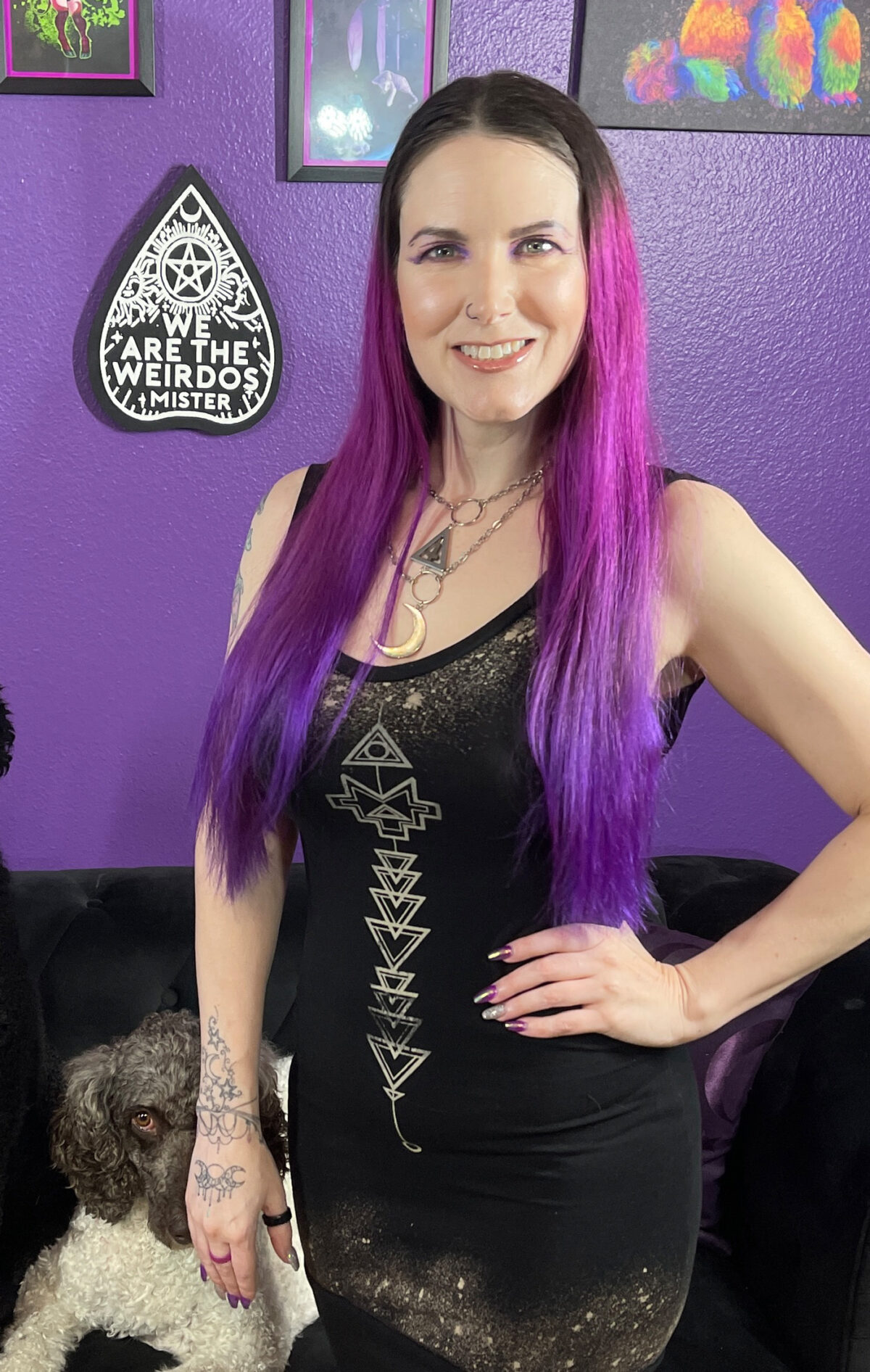 And here's my hair from January 28, 2022, after about two months of using Vegamour. I can't even remember the last time I had my hair trimmed, so I'm sure I'm overdue.
Final Thoughts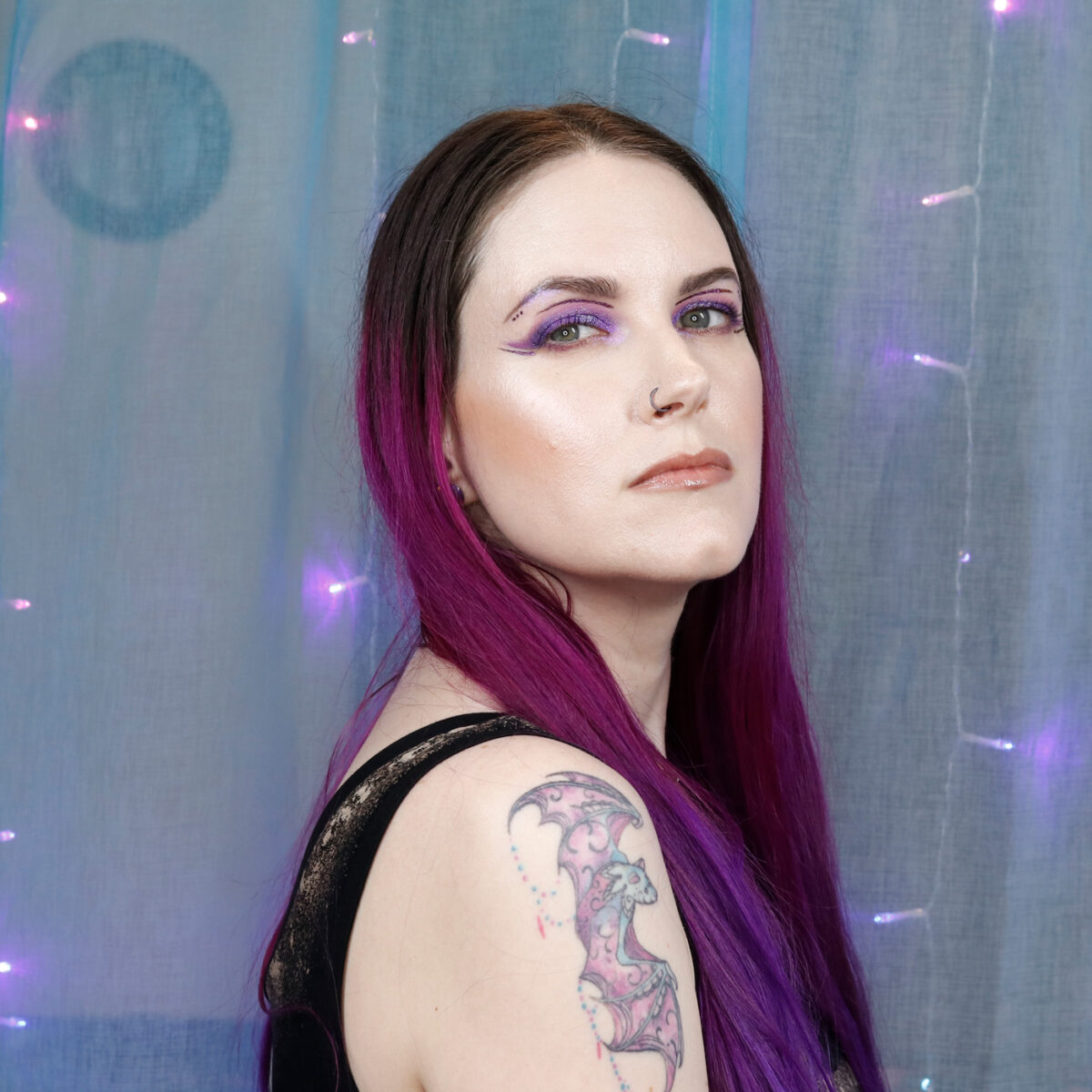 I love the GRO hair products that I tried! The Vegamour GRO Revitalizing Shampoo is my new holy grail shampoo because of the way it helps my scalp, the scent, and how well it works for me. My hair has grown faster than normal while using these products and overall I'm really pleased with the results.
What do you think of the Vegamour GRO line?
You can find Vegamour at their website, as well as at Sephora.
More Hair Features