St. Patricks Day Inspired Green Mani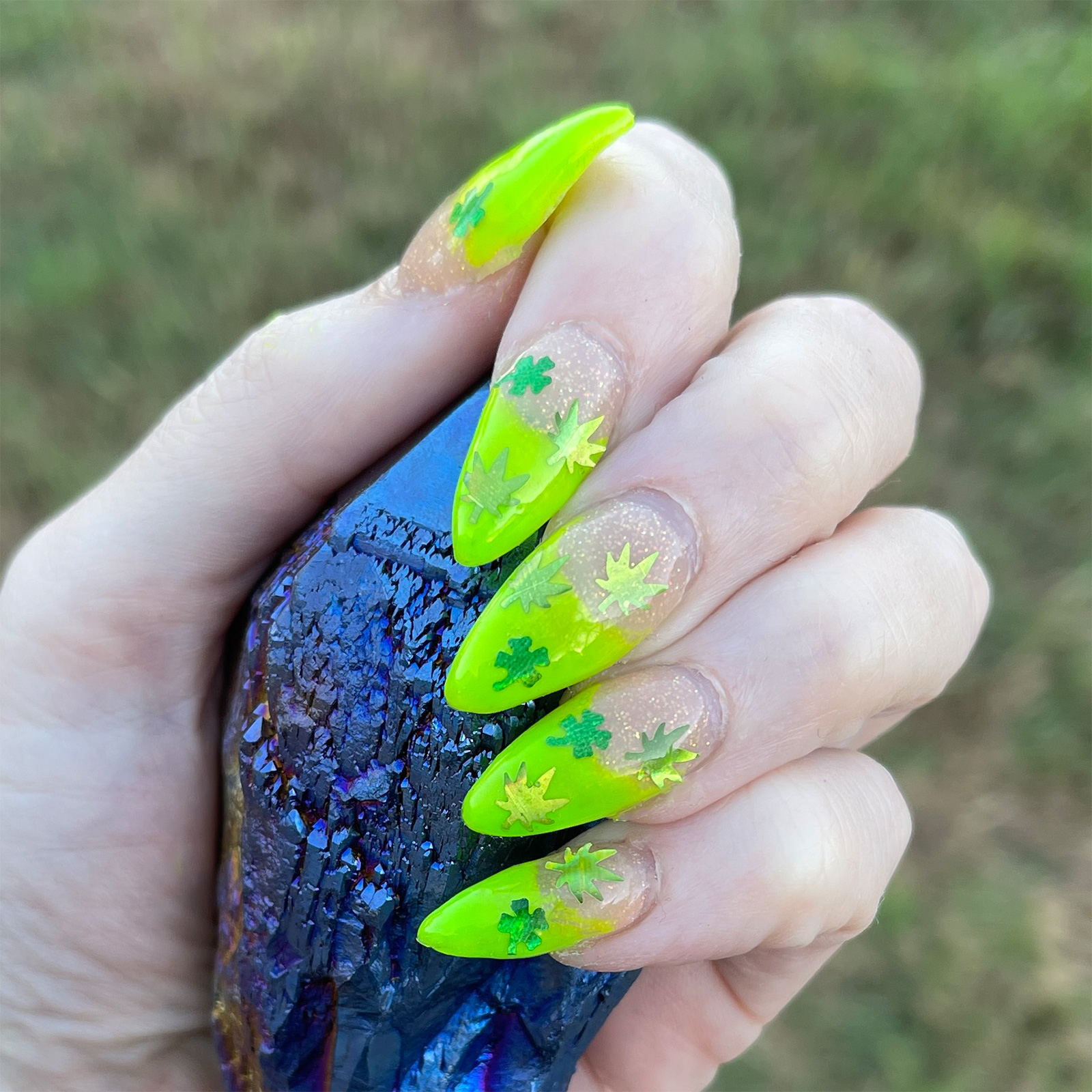 Hello beautiful creatures! I know it's been a minute. Today I wanted to share my St. Patricks Day Inspired Green Mani with you. Or I suppose you could call this Green March Madness, as in reefer madness. I love the color green almost as much as I love purple.
This was my first time ever attempting anything like a french tip shape on myself and I freehanded it instead of using guides. It's definitely easier to do with gel polish than with regular polish, in my personal experience. This is because you can apply the french tip shape with a small art paint brush and then wipe away mistakes before you cure.
PR + Purchased by me.
Green Mani How-To
If you're new to DIY nails, be sure to check out my How to DIY gel nails at home video tutorial. To give you an idea of how long it took for me to do my St. Patricks Day Inspired Green Mani, I spent about 3 hours total on it. I can typically do my nails in 2 hours or less if it's simple and one color.
How I Prep My Nails for a Manicure
Here are the simple steps I use now to prep my nails for my St. Patricks Day Inspired Green Mani.
Push my cuticles back.
Use 180 grit handfile at the cuticle line gently to remove any shine.
Use 100 grit handfile on the rest of the nail to remove any shine.
Remove any dust from the nail plate with a brush.
Clean up the cuticle line to make a nice curve. Use cuticle nipper if necessary.
Double dehydrate my nail plate with alcohol.
Double prime my nail plate with Orly Nail Tip Primer
St. Patrick's Day Inspired Green Mani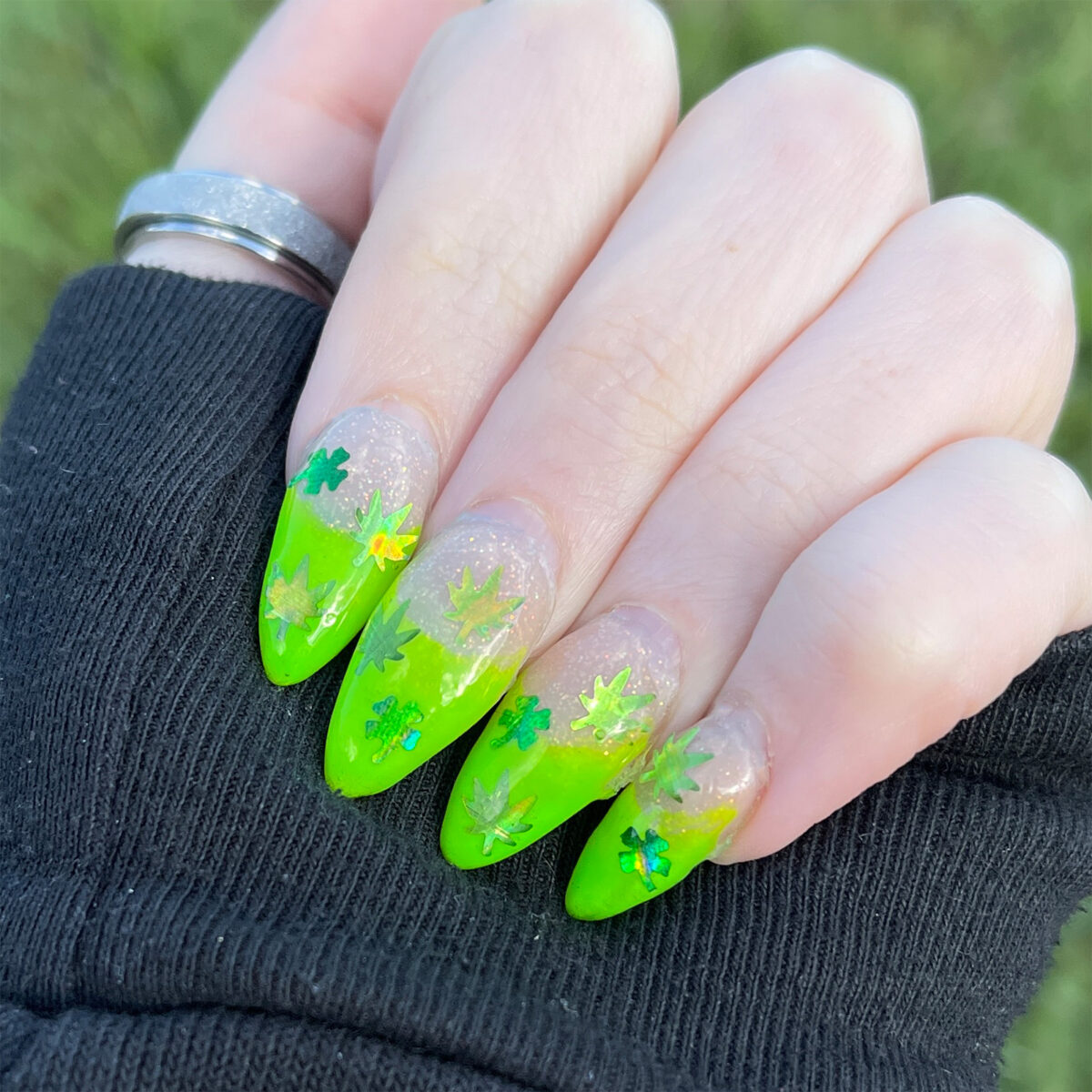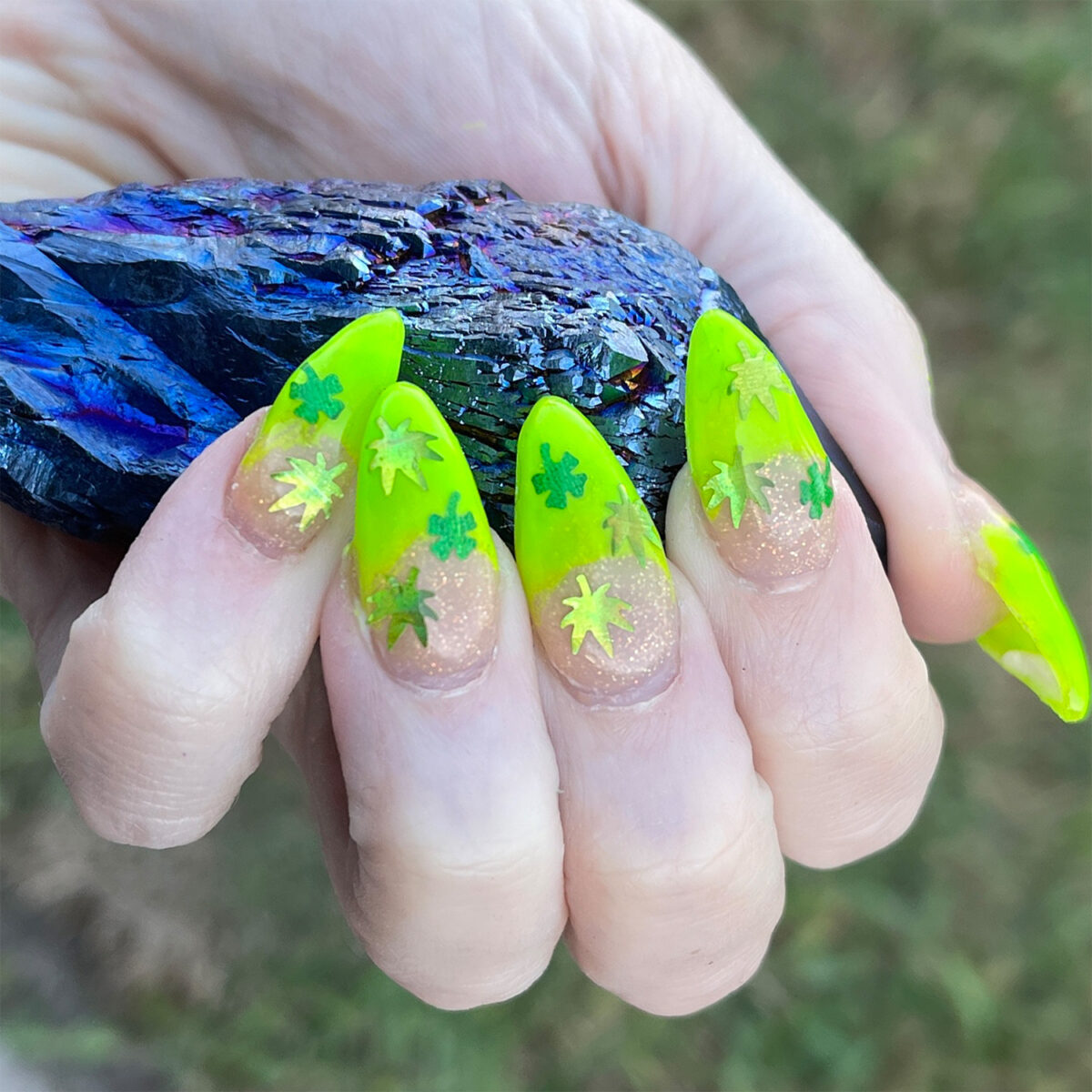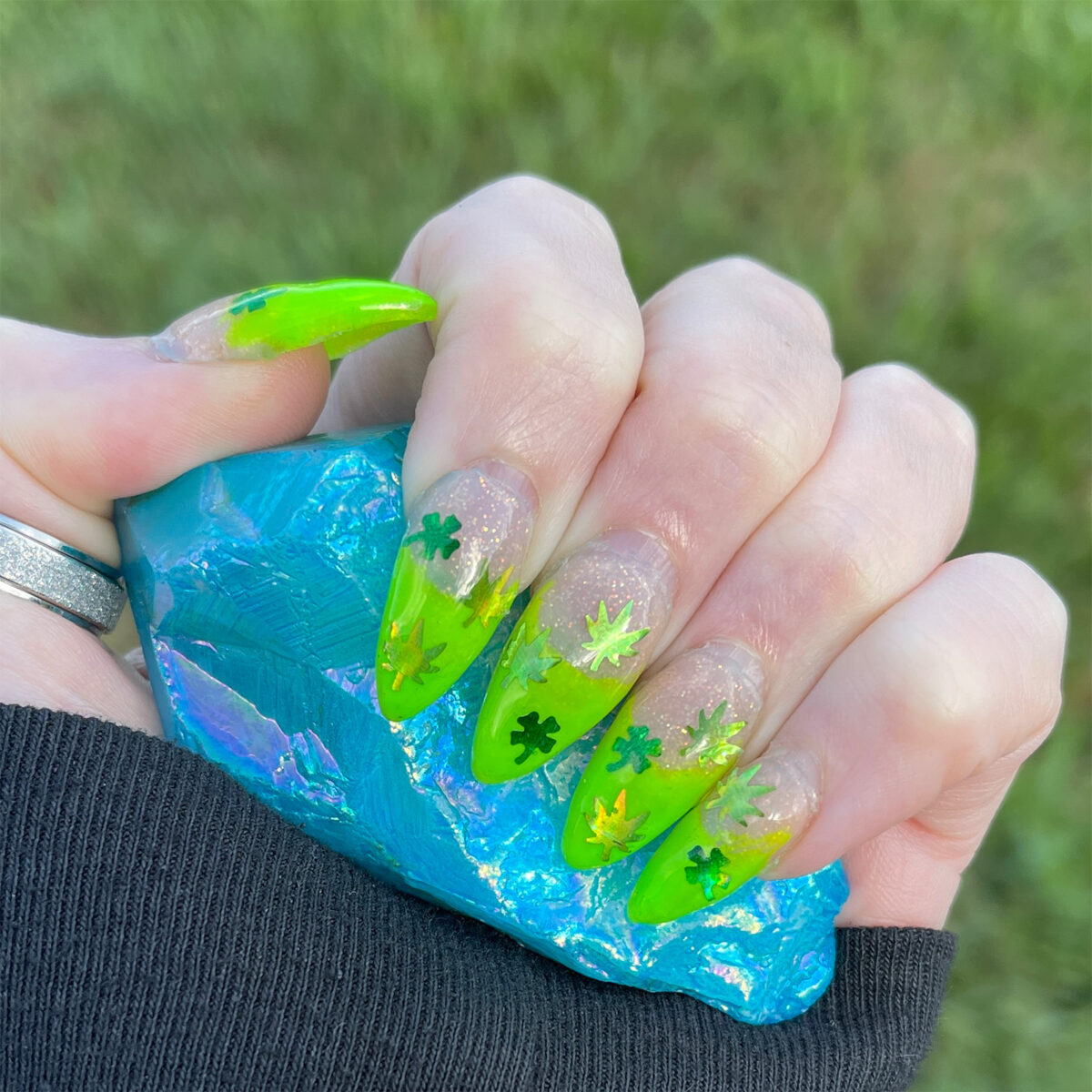 If you're not into cannabis, you can always stick to using the iridescent four leaf clovers for a cute St. Patrick's Day Inspired Green Mani. Or if you're really into nail art, you could draw a pot of gold and a rainbow on your nails.
If you are fair skinned and struggle to find a good skintone hued gel polish, I recommend taking a look at Madam Glam Casual Friday. Its iridescent peachy hue looks fantastic on my very fair neutral to cool yellow olive complexion.
On a very personal note, I've been dealing with online harassment and a stalker again. This has made me pull back from what content I share on the internet because, quite frankly, I'm tired of it. Add in the global pandemic, and the war in Ukraine, and I'm emotionally exhausted. I pop onto Discord daily, as well as in the Hex Squad group on Facebook, to spend time with you and chat about beauty, polyamory, hair, gothic fashion and more.
How are you doing this week?