iGel Lilac You a Lot Nails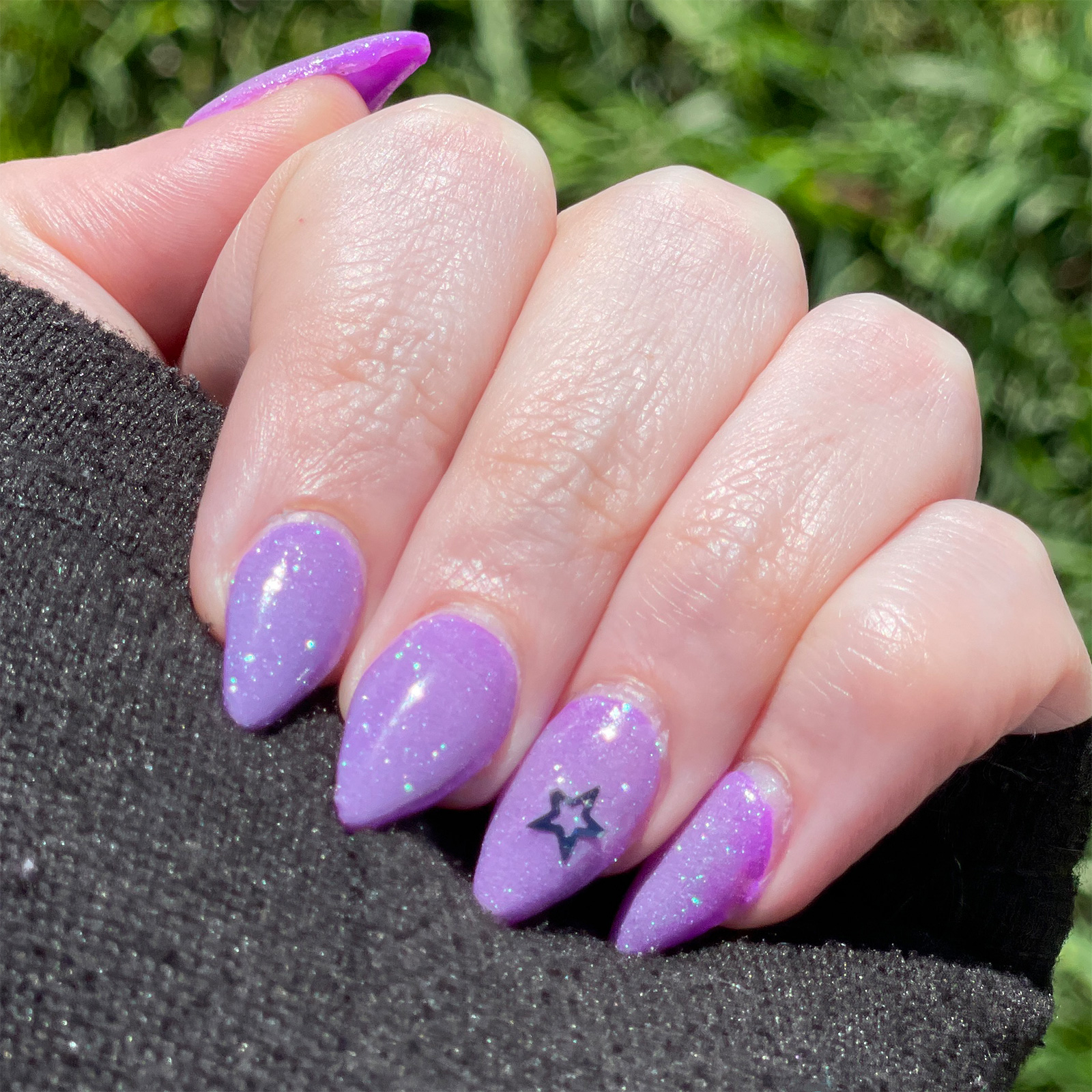 Hello beautiful creatures! I wanted to share my iGel Lilac You a Lot nails with you. I did this manicure just a few days ago. Rather than using my go-to Kiara Sky tips, I tried out Painted Desert Extra Short Almond tips. While I will give you the easy how-to on this manicure, I'll also tell you how I would recreate it in the future.
Purchased by me.
About the Painted Desert Extra Short Almond Tips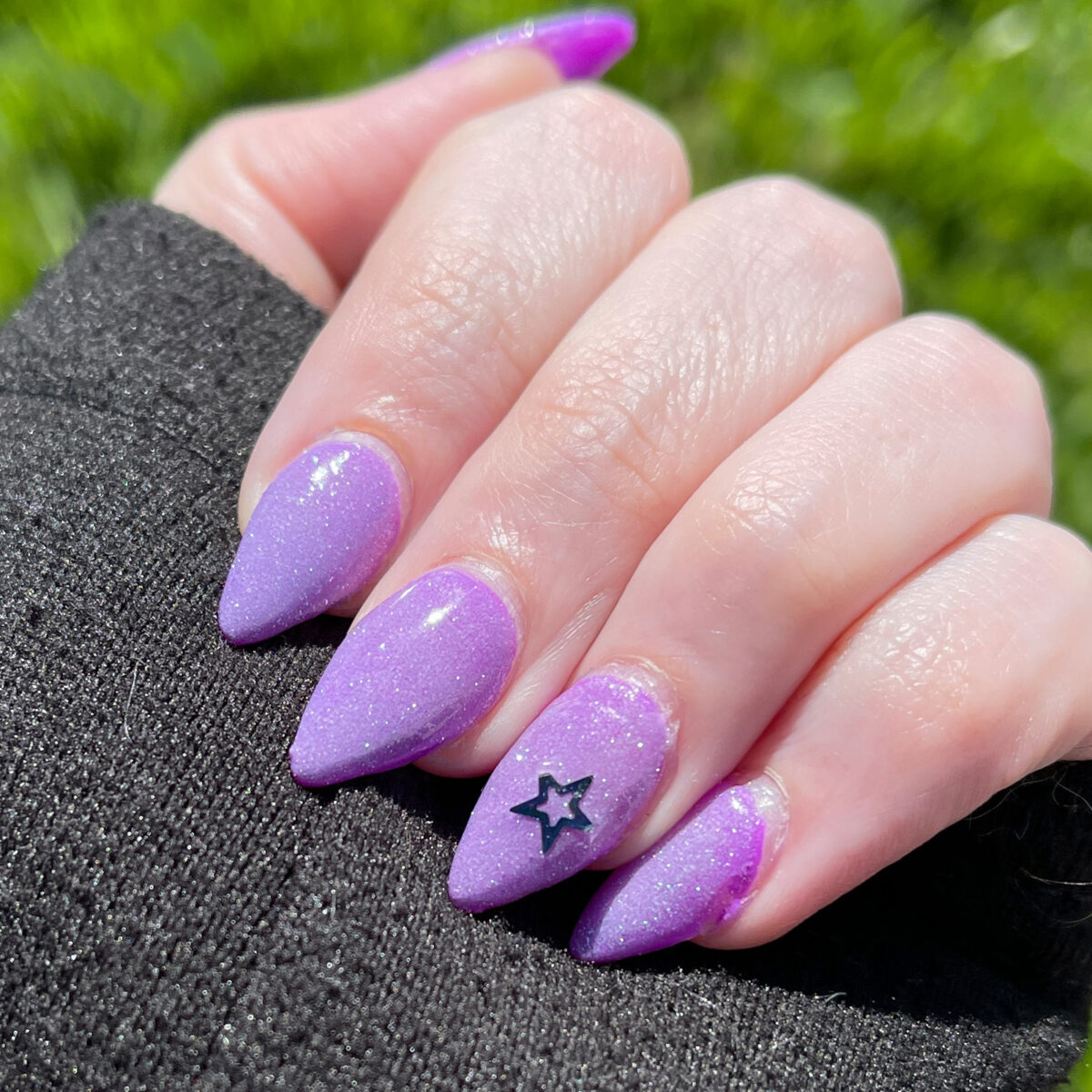 I love the Painted Desert tips! I have relatively long and very flat nail beds and the Painted Desert tips are the best fit for full coverage tips that I've found to date. Kiara Sky's stiletto tips fit me second best, followed by Apres Natural stiletto tips. The Daily Charme tips I've tried are nice too, but they are a little thin, so require extra reinforcement with builder gel, in my opinion. I've also tried 2 different types of ENC nails, which are not my favorite.
I did not cut down these Painted Desert Extra Short Almond tips at all. They're about the length that I usually cut my Kiara Sky Short Stiletto tips to. I did lightly file the sides to make the almond shape more of a stiletto shape, since my preference is for pointy nails. Having the tips already be the shorter length that I normally prefer really sped up the application time for me, cutting it in about half.
Because I love the sizing options Painted Desert's Extra Short Almond tips came in, as well as how well they fit me, I ordered a box of their Medium Stilettos to try for when I want longer nails. I love having long, beautiful nails but I have to balance them with being able to type for work, and my longer nails slow down my 120+ wpm typing capabilities.
About iGel Lilac You a Lot Dip & Dap Powder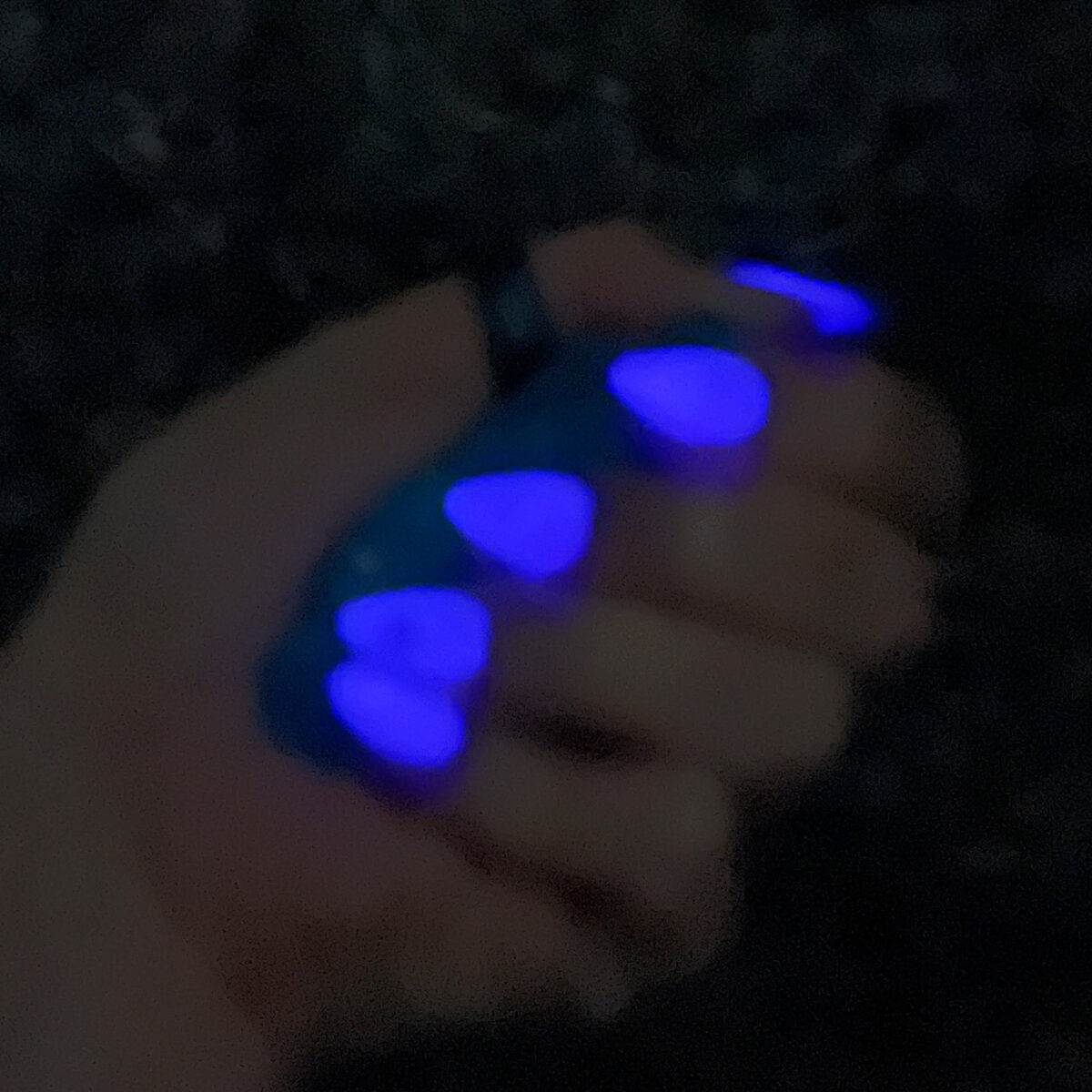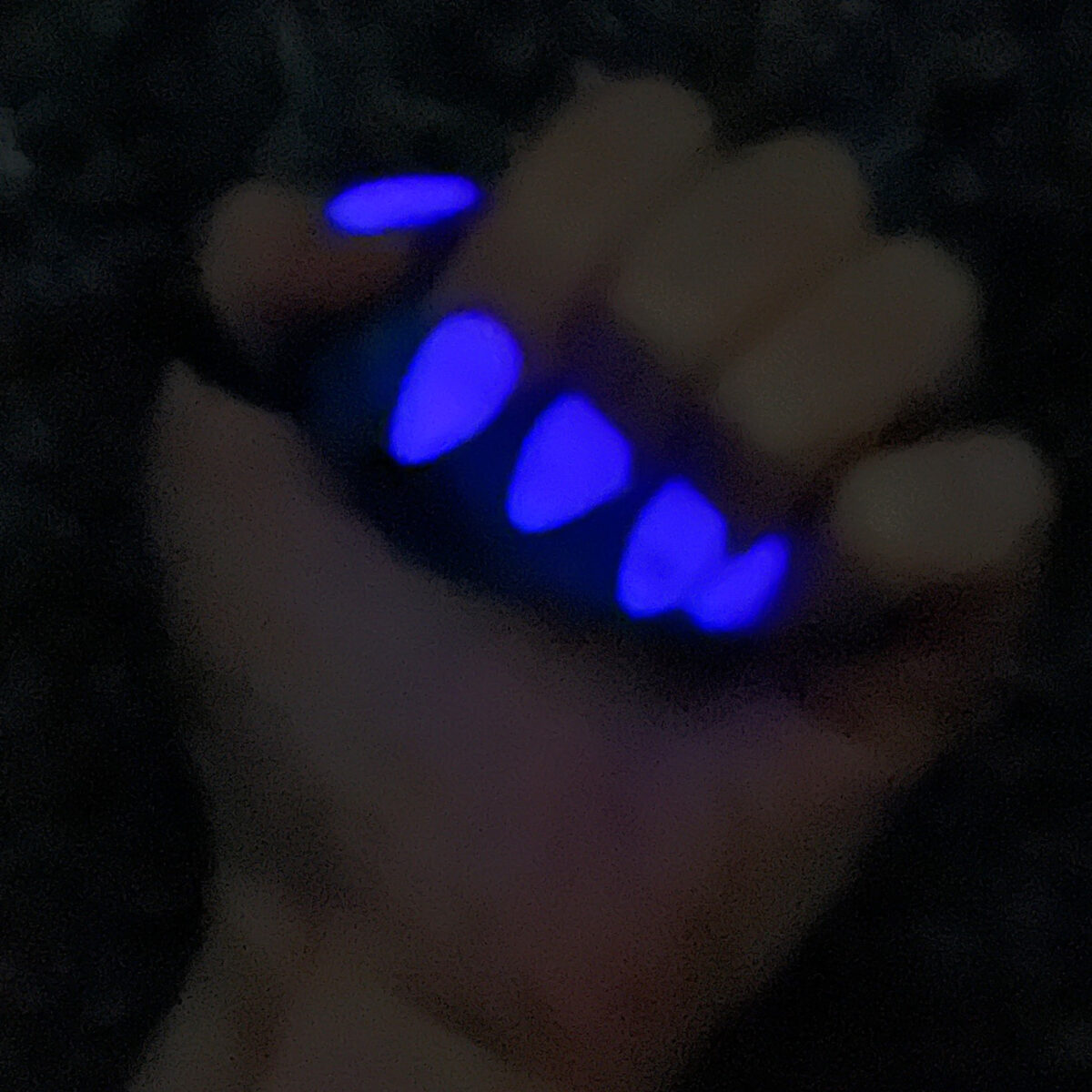 Lilac You a Lot is a gorgeous light lilac flower hued powder that has aqua sparkles in it and it glows in the dark. I love this pastel goth purple hue. iGel recommends you always mix their powders thoroughly before each use.
The iGel Dip & Dap powders can be used for dip powders or acrylic application. My method of application for these powders, where I use a dedicated bottle of no wipe top coat gel, is a hack to speed up application. You do not want to contaminate your usual no wipe top coat gel with powder, as it will eventually go bad, according to my research.
How I Prep my Nails for a Mani
If you're new to DIY gel nails at home, here's my how to do DIY gel nails video tutorial to get you started. Below is the newer method I use to prep my nails for a manicure. If you're having issues where your tips are popping off or lifting, it's likely because you're not doing enough prep on your nails.
Push my cuticles back.
Use 100/180 grit handfile on the finest side to gently remove any shine from the nails.
Remove any dust from the nail plate with a brush.
Clean up the cuticle line to make a nice curve. Use cuticle nipper if necessary.
Double dehydrate my nail plate with alcohol.
Double prime my nail plate with Orly Nail Tip Primer
iGel Lilac You a Lot How-To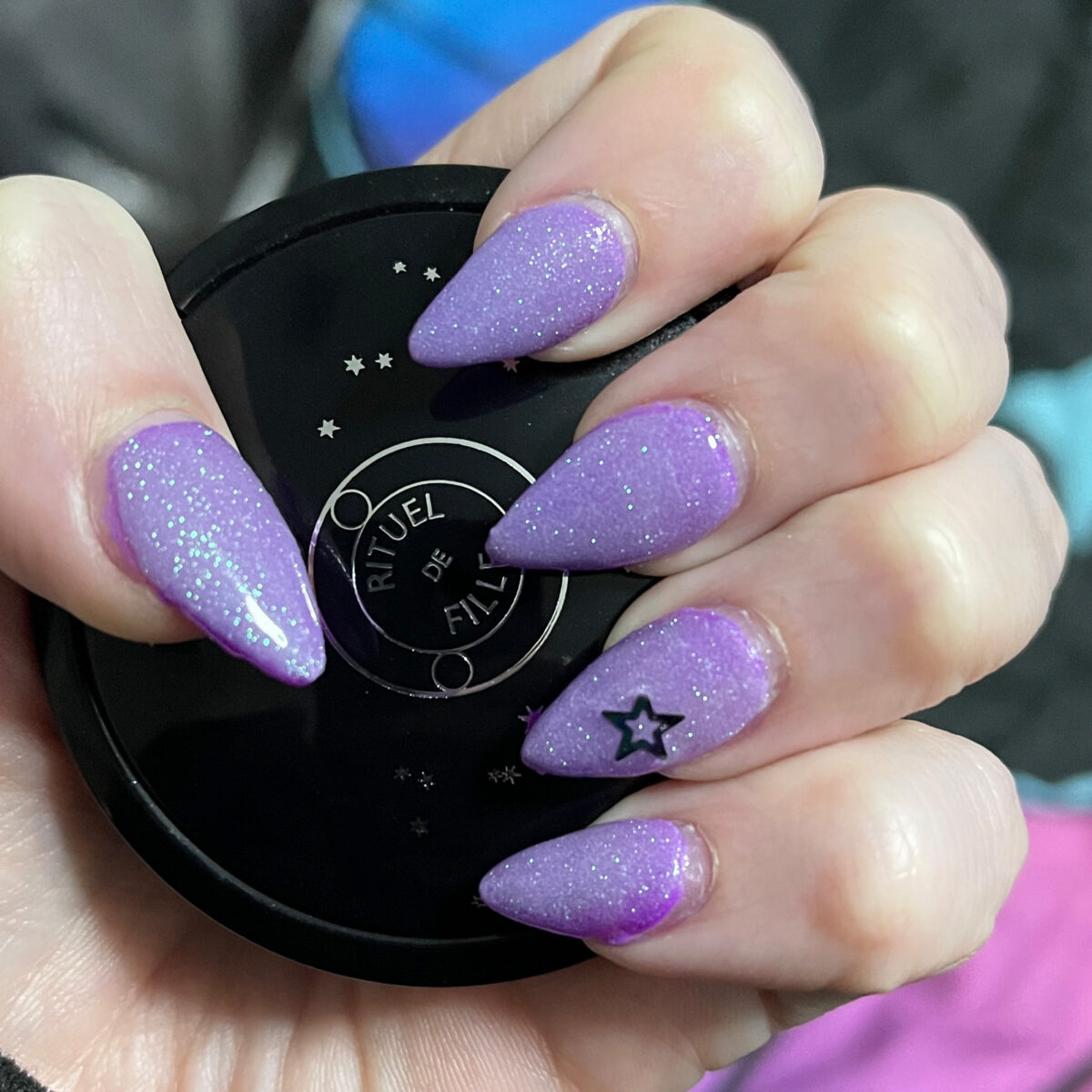 As you all know, I've rarely left my home since 2020. When I was out this weekend to run errands, shop with friends, and have lunch at an outdoor restaurant I was stopped no fewer than 3 times by strangers who stated they loved this manicure. It's so gorgeous! We also had people stop us to ask us about our tattoos and where we got them done. Check out my tattoos!
I created this mani differently than previous ones I've shared with you. After applying my tips and shaping them, I applied a single layer of Madam Glam Girl Power gel polish and cured for 30 seconds. I grabbed a bottle of dedicated iGel No Cleanse Top coat that I only use with powders, applied a thin coat on top of Girl Power and then lightly poured iGel Lilac You a Lot powder on the nail and then cured for 60 seconds. I did a second thin layer of Lilac You a Lot with that dedicated no wipe top coat. I used a tiny bit of builder gel to put a single star glitter on my ring finger and let the builder gel smooth it out. Then I used a final coat of no wipe top coat and cured.
To recreate this mani in the future, I would do it slightly differently. After applying my tips, I would apply a layer of my dedicated iGel No Cleanse Top coat that I only use with powders and pour on the color iGel Violet Volt. Violet Volt is very similar to Girl Power and would amp up the purple in the way I would like. Then I would do a layer of Lilac You a Lot powder.
Pro Tip for Dip & Dap Powders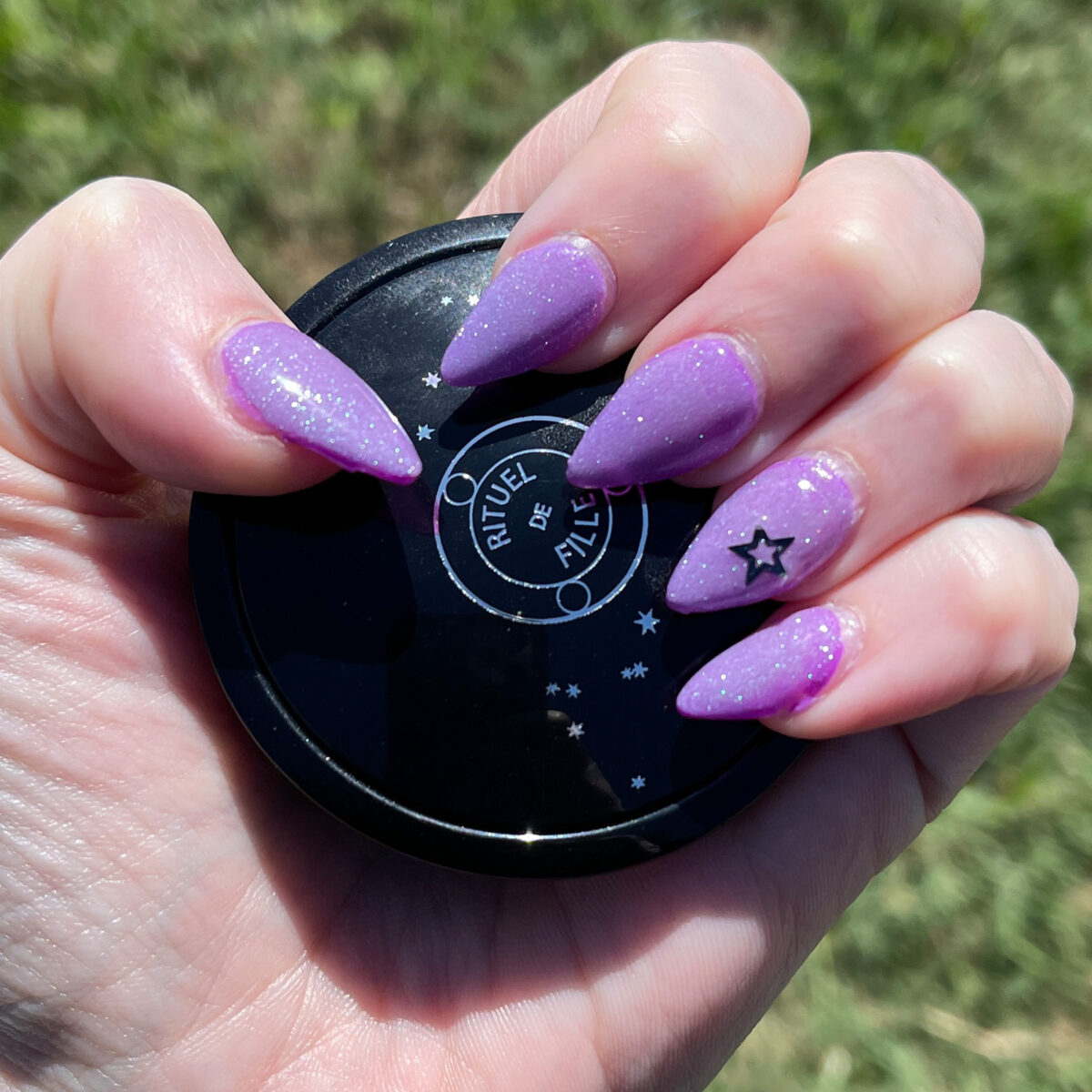 I prefer to pour my nail powders onto the nail vs. dipping them into the jar. If I dip, I end up with clumps. If I pour, no clumps and no need to reshape/file down. The way I do this typically is to rest my finger on the lid of the jar and use a small spoon to pour the powder onto the nail, making sure whatever powder does not go on the nail goes into the jar.
You can take a small toothpick or nail tool to run around the edge of the cuticle line to make sure no powder is on your cuticles and that your nail line looks clean. I'd say that my primary focus when I am putting on my tips, as well as my color, is making sure that I like the shape I create at my cuticle line.
Final Thoughts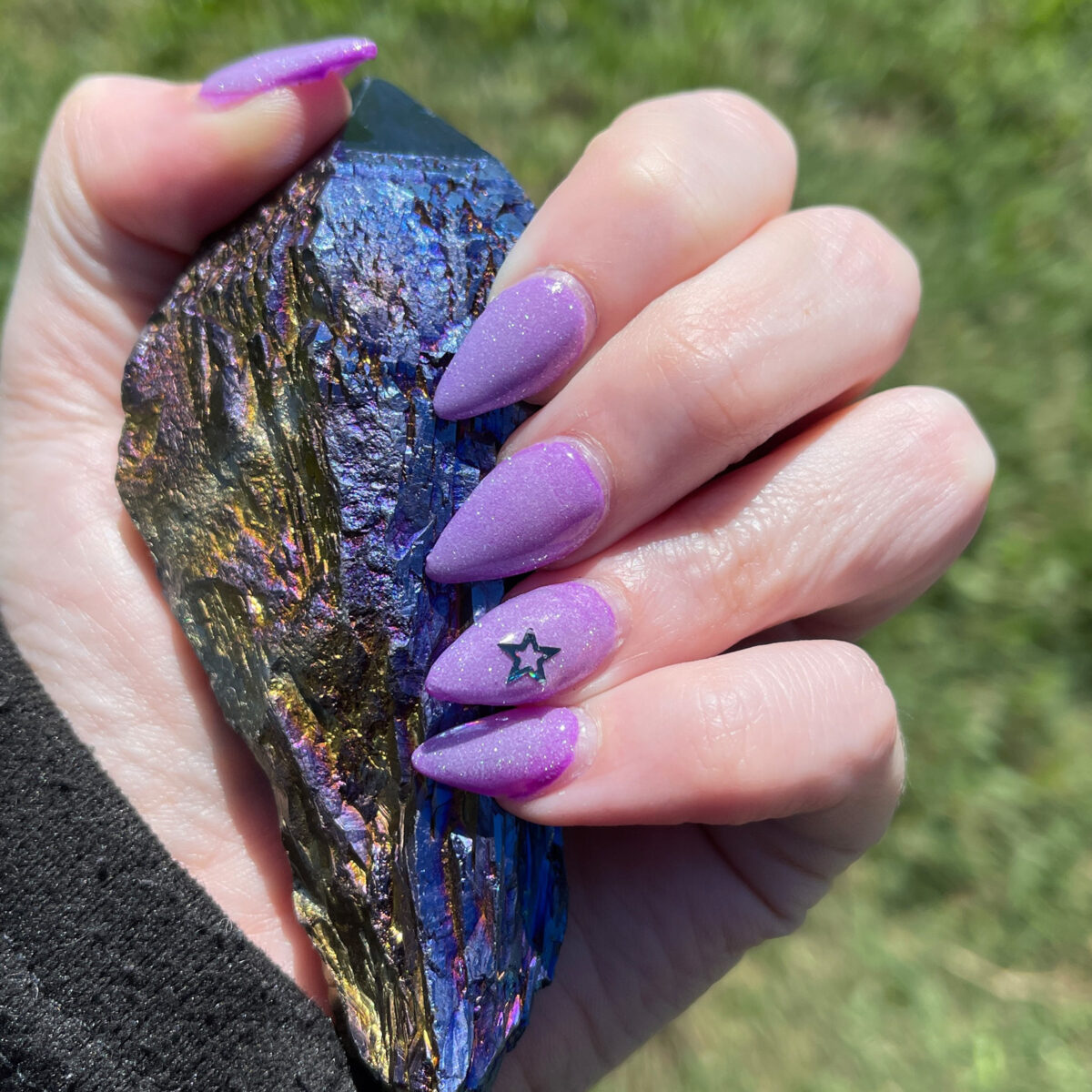 iGel Beauty's Dip & Dap powders, in addition to their gel polishes and no-cleanse top coat have quickly become my favorites over the past few years. iGel's no-cleanse top coat is what I recommend to everyone who wants to start with gel nails because it is beautiful, shiny, and seals well. I really like a shiny top coat and it only takes 1-2 coats to achieve the shine I love.
What do you think of the iGel Beauty Lilac You a Lot and their no-wipe top coat? What do you think of the Painted Desert Extra Short Almond tips? Please let me know!