Green Hair
Hey friends, it's the Season of the Witch! Today I'm sharing my new green hair with you. I haven't been to the hair salon since February because of the plague sweeping the nation. My regular salon is more of an open air place with 10 or so chairs all in one room, so I'd been avoiding it.
House of Stylists
My friend Tania has a one person salon and she has taken all necessary measures to increase safety during this time. You can find Tania at House of Stylists. She is by appointment only. She sees one person at a time, then cleans the salon in between and vents the air. We both wore masks the entire time.
My Previous Hair Color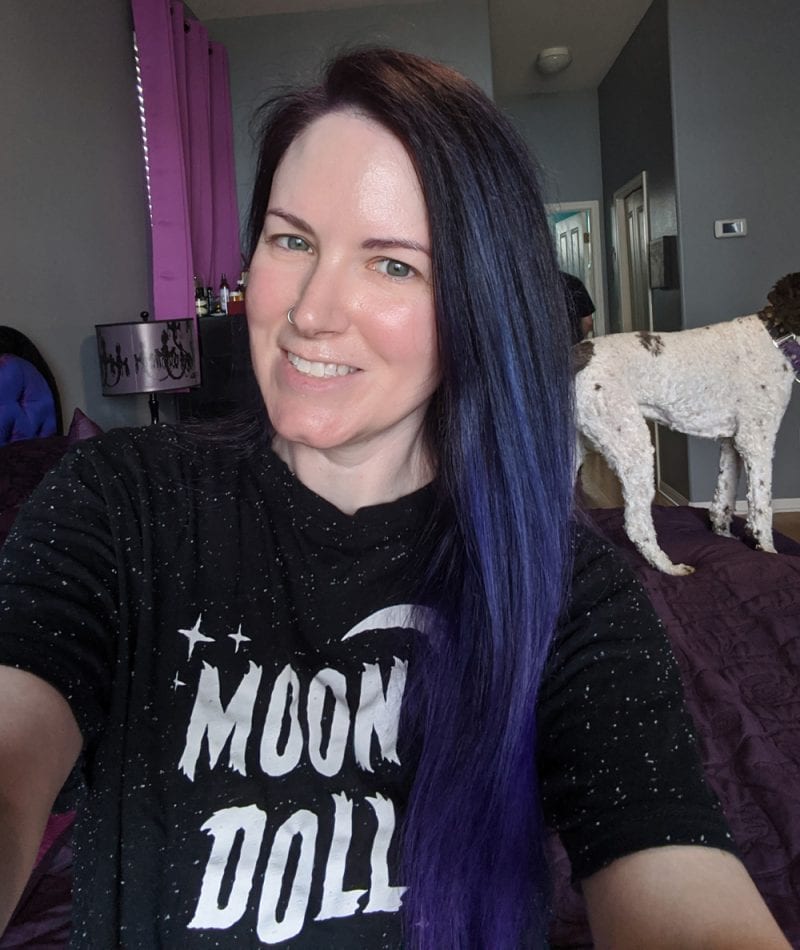 Previously I'd been maintaining my color at home. I created this midnight purple hair when I last touched up the dye at the end of June.
The State of My Hair
I went to see Tania today to get a trim and to change my color. I know that there are so many different hair styles out there and I used to change up my cut frequently when I had shorter hair. Right now I'm still feeling long hair, so I decided to keep as much length as possible. She cut three inches off my hair style due to split ends. Even all the hair masking I've done can't eliminate not getting a trim for several months.
Here are my top 5 favorite hair masks:
The Changes Made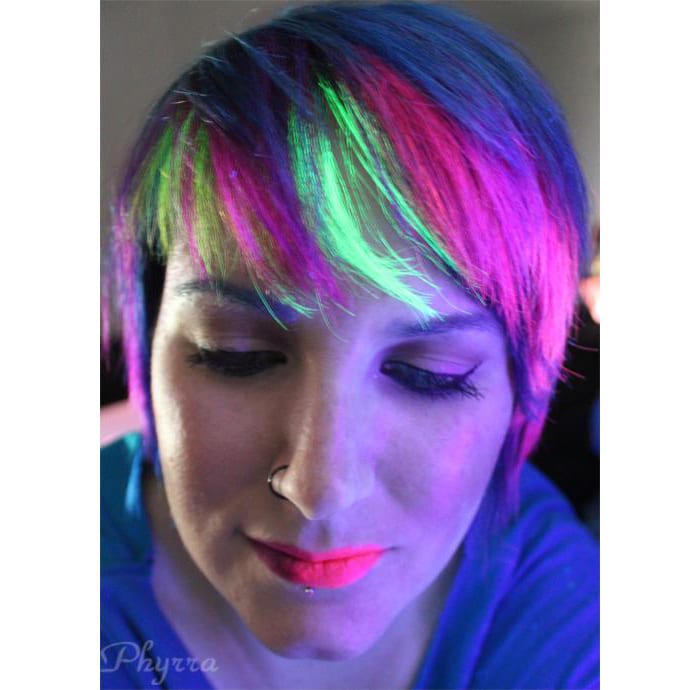 With a literal rainbow of hair colors to choose from, I wanted to go into a radical direction with my hair color. I'd never been green all over before so we went with a deep green with a blue undertone. A neon green section was added on my right side and a neon purple section was added on my left side. She also did a shadow root so that my hair style will look great as it grows out.
My Green Hair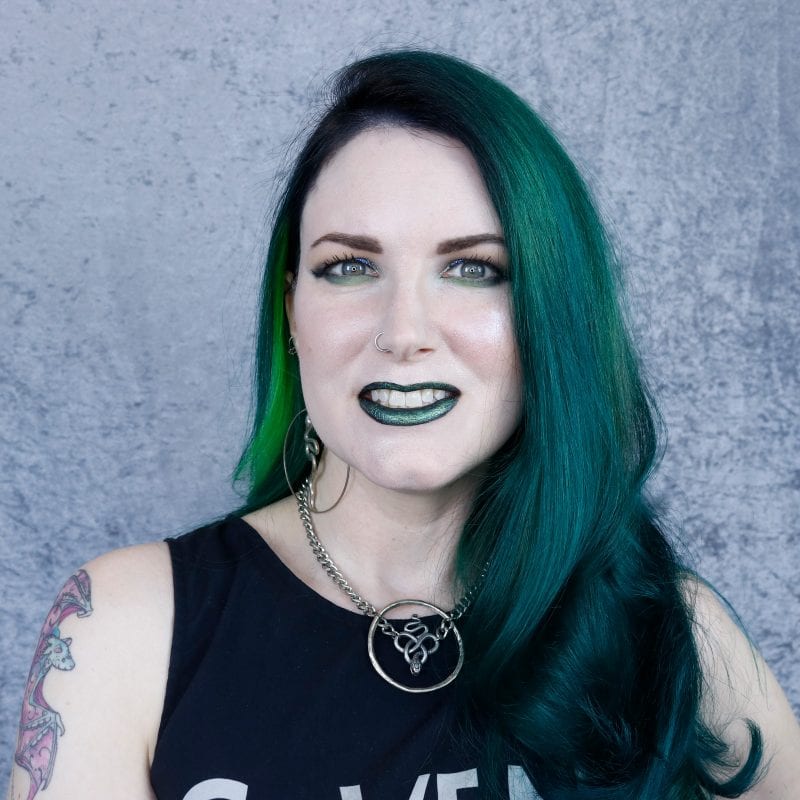 I love my new green hair so much! What do you think of the new green hue?
More Hair Help