Flower Beauty Liquid Kajal Blendable Eyeliners
Today I'm sharing the Flower Beauty Liquid Kajal Blendable Eyeliners Review and Swatches with you. You may have seen these at Ulta or on Amazon. I fell prey to them because of a Facebook Ad and bought 4 of the 5 colors from FlowerBeauty.com.
In case you don't know, Flower Beauty is a cruelty-free beauty brand. These eyeliners are vegan and gluten free.
Where to Buy
Flower Beauty, Amazon, Ulta
Price
$10
Flower Beauty Liquid Kajal Blendable Eyeliners
From left to right I have Smoldering, Jaded, Rust and Starry. These were the 4 shades I needed. This formula has a 5th shade called Spice, which is a shimmery brown. I wish it came in purple!
How to Use
Flower Beauty says here is how to use these liners:
Line lids or upper lash line with precision applicator and let dry for a precise liner look.
For a smoked-out look, simply apply liner to upper lash line or lid and before it dries down, blend out with your finger or shadow brush for a soft smoked out effect.
This product is not meant for the waterline. Do not use this product inside the eye.
Liquid Kajal Blendable Eyeliners Look
I tested out Starry and Rust this past Friday. These two colors wore for 14+ hours without budging. I applied them liberally onto my lids and used an It Cosmetics small shadow brush to blend them out. Then I drew a line at the upper lash line to make it solid. Finally, I also smudged these colors on my lower lid. See the full details on what I'm wearing in my Harley Quinn Inspired Makeup and OOTD.
Flower Beauty Liquid Kajal Blendable Eyeliners Swatches
Swatched on fair skin, clockwise from top left – Starry, Rust, Jaded, Smoldering.
Starry – blackened blue shimmer
Rust – rusted red shimmer
Smoldering – charcoal grey shimmer
Jaded – olive golden green shimmer
Flower Beauty Liquid Kajal Blendable Eyeliners Review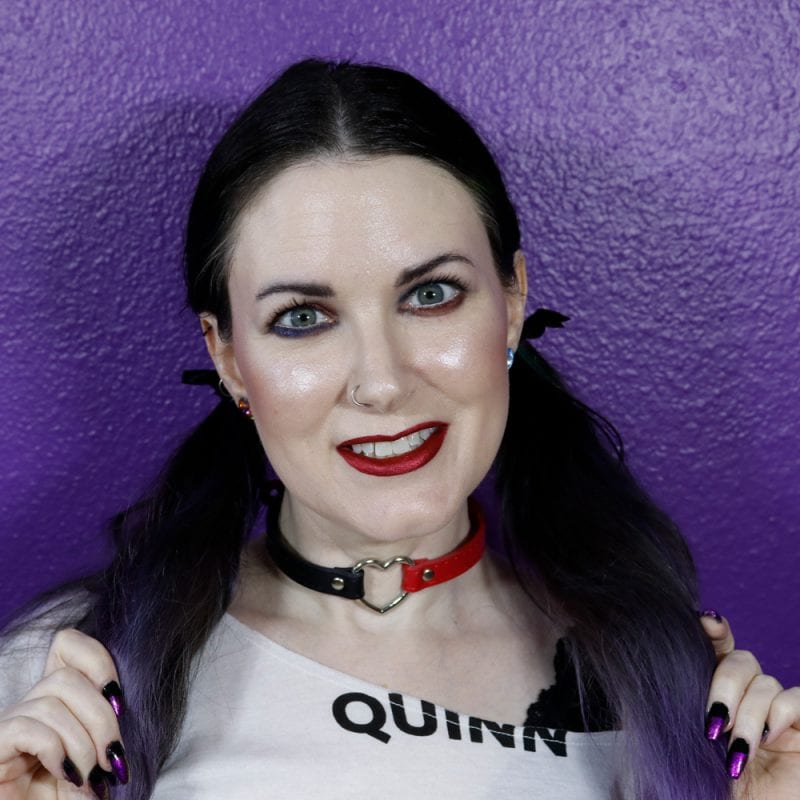 The Liquid Kajal Blendable Eyeliners have an excellent formula that works well on my hooded eyelids. I like it as a liner, as the tip is thin and flexible enough to make it easy to draw along the lash line. It's great as an eyeshadow too. The Liquid Kajal formula is perfect for a super fast smokey eye. You just draw a bunch of lines on your eyelid and then take a brush to blend it out.
Honestly, if you are new to makeup and unsure of how to do a smokey eye, the Liquid Kajal Blendable Eyeliners are the best single product I can think of to use. You're only using 1 product and 1 brush to create it. Most other easy smoky eyes take at least 2 products. I like this quick and easy product for a 5 minute makeup look. As mentioned above, I'll draw a bunch of lines on my eyes, take a brush and quickly blend it out into the contour of my eyes, and call it done.
What do you think of the Flower Beauty Liquid Kajal Blendable Eyeliners? They're my favorite new product from Flower Beauty!