How to DIY Gel Nails at Home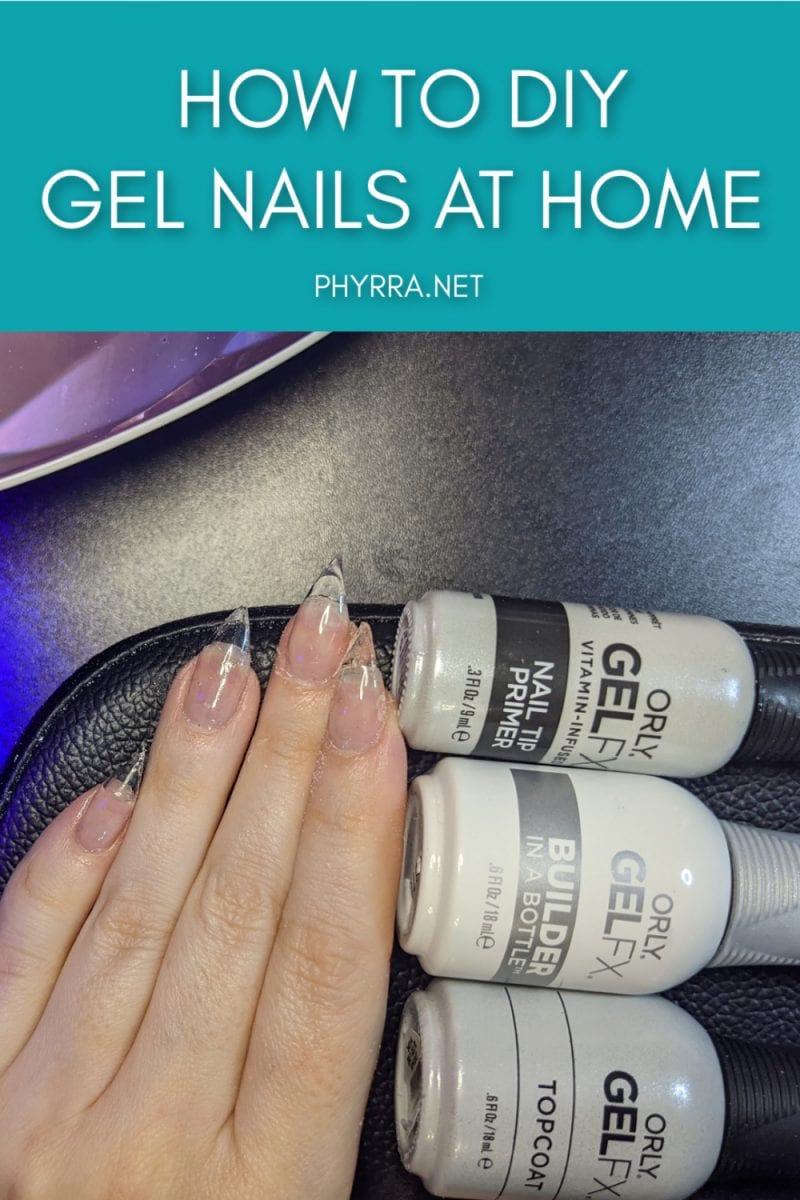 How to DIY Gel Nails at Home
Hey friends, happy Friday! Today I'm sharing a short video on how to DIY Gel Nails at home. I share how I apply Orly Builder in a Bottle and full coverage tips with Apres Natural Short Stiletto Tips. Many of you were wondering how I DIY nails at home and have asked for tips for beginners. I always prep my nails beforehand by pushing back the cuticles, trimming any dead skin if needed, and then lightly buffing the full nail bed before I start. Then I like to double dehydrate nail beds with alcohol before I prime my nails as I have extremely flat nail beds.
How to DIY Gel Nails at Home Video
Watch on YouTube with Closed Captioning in English!
This video shows you how I diy gel nails at home, including nail prep, tools to use for gel nails, and more. I hope you'll find this how to diy gel nails tutorial helpful for beginners.
DIY Gel Nails Products Used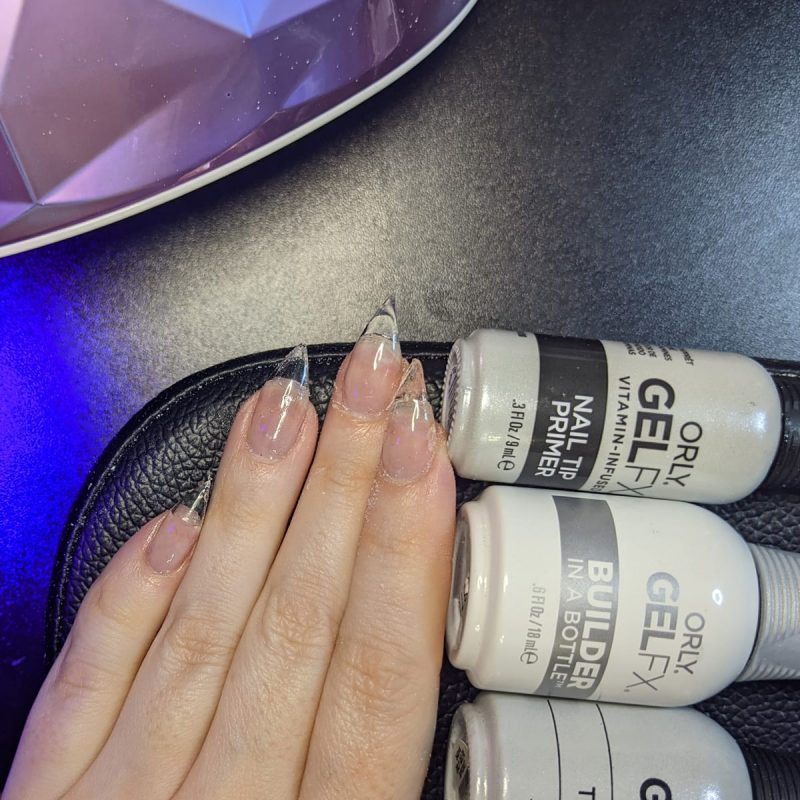 See my nail polish work station! I've even customized this desk to add more storage. If you're interested, I may do a blog post explaining how I DIY'd this desk to make it better suited for my needs.
Since I've been asked about my tip size, I wear size 3 for my thumbs, 9 for my pink fingers, and 6 for the rest in the Apres Natural Short Stiletto Tips. As I mentioned, I have extremely small, flat nail beds. Natural tips fit flat nail beds better, from my understanding. If you have a very pronounced C curve to your nails, you may want sculpted tips instead. I originally bought an entire Apres Natural Short Stiletto kit to figure out my nail sizing. After knowing my size, I repurchase the refill bags in 3, 6, and 9.
I have only used Apres tips and I do not have experience with any others. I love how easy Apres is to work with.
I've tried both Orly Builder in a Bottle and Beetles base coat for nails. I typically prefer Orly Builder in a Bottle but if my nails, usually my thumbs, are being stubborn, I will use Beetles. They're both great brands.
I don't own a ton of gel polish as I'm really into indie nail polish brands like KBShimmer, Baroness X, Cupcake Polish and ILNP. I do own some gel polishes from Kiara Sky and Orly. I highly recommend checking out Orly and Kiara Sky for gel polishes because they make great colors and formulas.
What do you think of How to DIY Gel Nails at Home?