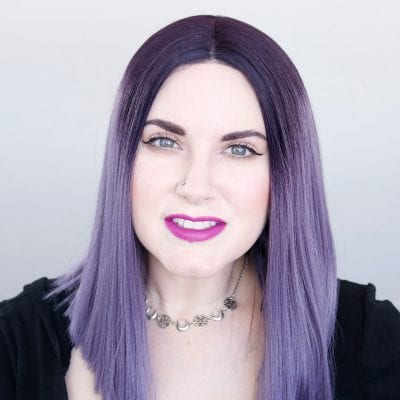 Want to Advertise on Phyrra?
When I write a sponsored article or shoot a sponsored video, I'm receiving payment for the work and time I put into testing the product, writing the article, and editing the content. I am NOT receiving payment for a favorable review. I share my honest thoughts. I always disclose per USA FTC guidelines. I do not offer text links and outside guest posts. Please email me to discuss your collaboration idea.
My review rules
If you're contacting me about beauty, it must be cruelty free. This means not tested on animals anywhere in the world. See my cruelty free list.
Not every sample that I receive will be featured. I only accept things I think I will like, but if I don't like something, I probably will not feature it.
I always share my honest opinions and experiences with a product. I try to find positive and negative things to say about every review. My audience trusts me and expects this.
It takes time for me to review a product and then put it on my editorial calendar.
I don't guarantee a specific time frame for a review unless it is a sponsored post.
If I'm reviewing skincare it takes me about 4 weeks to test out a product.
These are the cruelty free questions the Phyrra audience needs answered about your brand.
Is your beauty brand cruelty free?
Are the finished products tested on animals by the company, a parent company, a third party or an affiliate company?
Are the products tested on animals during the production process by the company, a parent company, a third party or an affiliate company?
Do you have documents from your ingredient suppliers to show that they are not testing on animals for your brand or any other brand?
Does your manufacturer purchase any ingredients from laboratories that conduct tests on animals? Do you have documents to support this?
Are the products sold in any markets where animal testing is required by local law and regulations (China, etc)?
Are the products vegetarian? (no animals killed for the products – i.e. some forms of collagen, squalane, etc.)
Are the products vegan? (i.e. product ingredients that come from animals like lanolin, honey, milk, etc. – being vegan is NOT necessary for my blog, but a bonus for my vegan readers)
Is your company certified by Leaping Bunny? (NOT necessary, but definitely a nice thing! Find out how easy it is to get Leaping Bunny certified!)
Blog Address
23110 State Road 54
#138
Lutz, FL 33549
See my Style Coalition Profile. You can see my Fohrcard profile, which is linked directly to Google Analytics and shows my pageviews for the last 30 days.
About Phyrra (since February 2016)

I started blogging in May 2008. I have published over 9,000 articles. I have had over 130,000 comments. I've created over 667 videos.
Google Plus – Over 300,000 followers
Twitter – Over 14,300 followers
Pinterest – Over 69,000 followers
Instagram – Over 26,700 followers
Facebook – Over 125,000 followers
YouTube – Over 21,300 Subscribers
The Site's Connections
Phyrra is very lucky to belong to several of the web's best networks!
Style Coalition: Founded in 2008, this network connects the top lifestyle influencers and advising Fortune 500 companies.
Fohr Card: Fohr Card helps to connect brands to the right bloggers.
iFabbo: A new network for beauty bloggers, iFabbo has strict selection criteria.
POPSugar Beauty, Fashion and Video
Tapinfluence: putting influencers and brands together.
Makeup Wars: Every other week the members coordinate similar posts to help drive traffic as they "battle" with their favorite beauty products and looks.
Beauty Top Tens: Every other week the members coordinate similar posts to help drive traffic as they share their top ten beauty products on a specific topic.
Beauty Bloggers of Central Florida: Courtney is one of the founding members for this Central Florida based group. Members meet up to talk about blogging and how to improve their skills.
Beauty Blog Coalition: A network for seasoned beauty bloggers with strict criteria to join. Bloggers contribute to help each other improve their blogging knowledge.
Beauty Spotlight Team: Every weekend this group of international beauty bloggers shares links to their favorite post of the week or features a special post from one of the members.
The Lipstick League: Every weekend this group of beauty bloggers shares links to their favorite beauty post of the week.
Blogger Babes