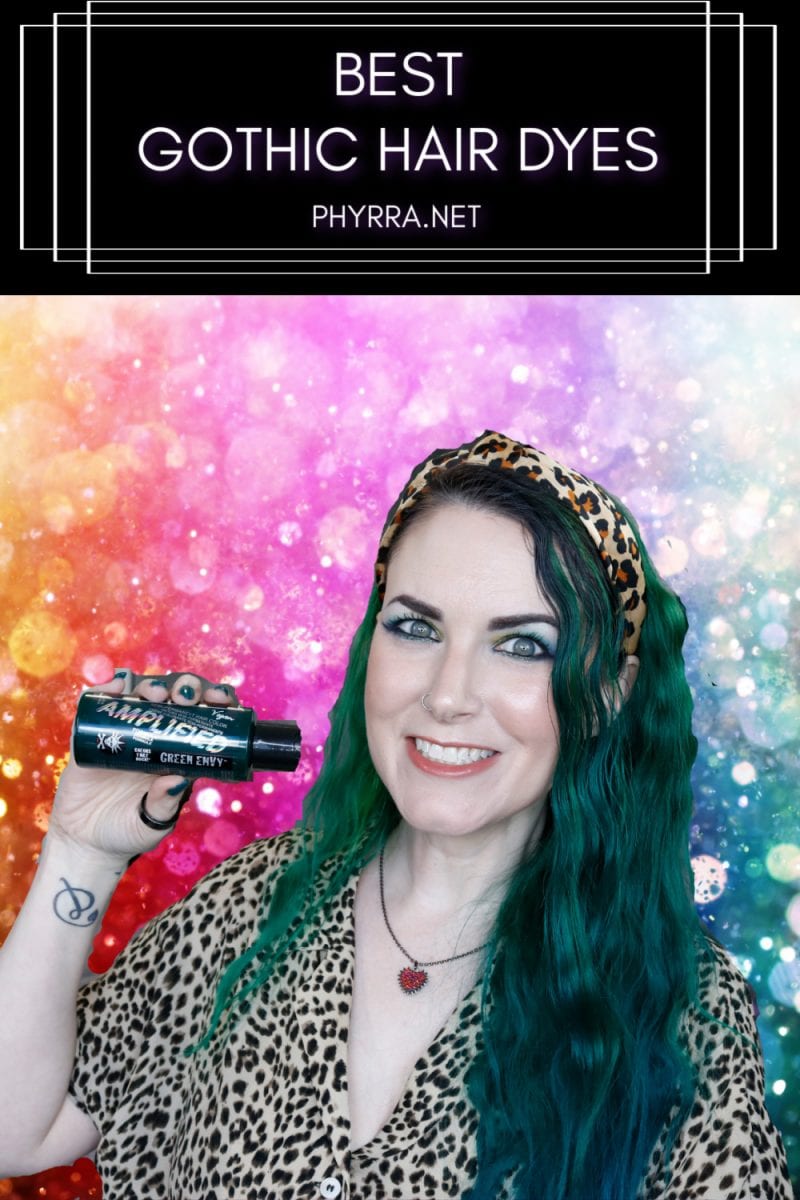 Hello beautiful people! Today's video is a recently requested Best Gothic Hair Dye Brands. I talk about my favorite brands and my personal experience with each one as well as share past hair colors of mine. I talk about how I maintain my color with hair dye at home, what worked for me and what hasn't worked as well. If you're looking for the PERFECT shade of black with blue or purple undertones, I mention several, too.
Gothic Hair Dye Brands Video
Watch the video on YouTube for closed captioning in English!
Best Gothic Hair Dye Brands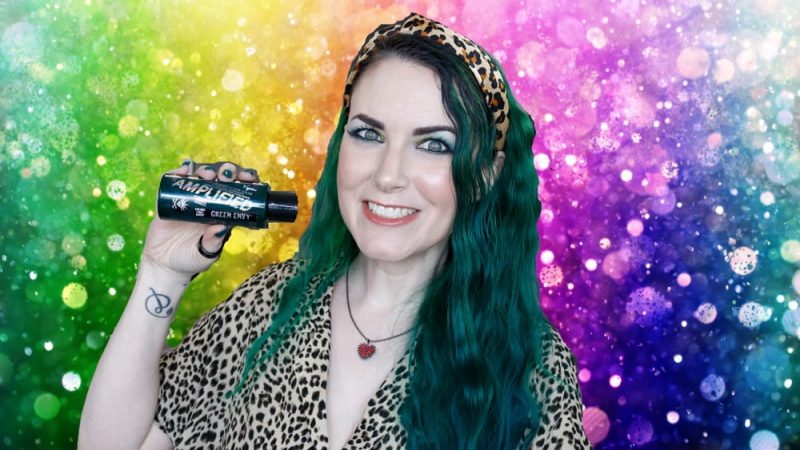 How I Currently Maintain My Hair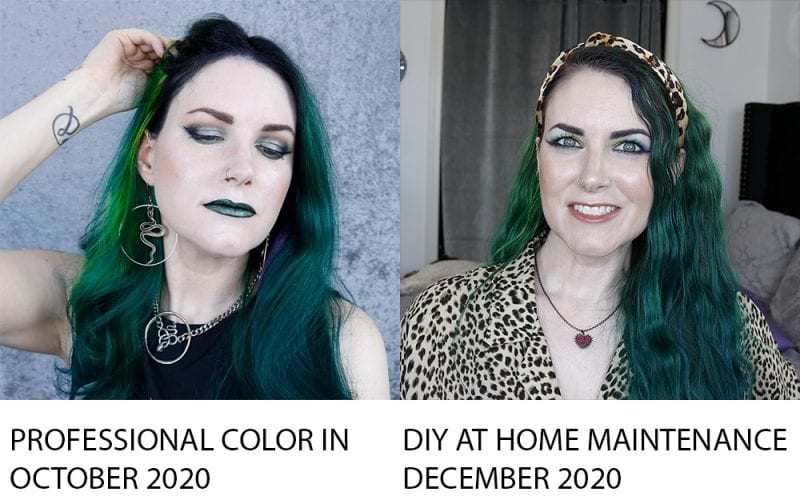 Right now I use either Lime Crime Hair Conditioner or Manic Panic to maintain my hair color in between salon visits. I purchased the Lime Crime when it was on sale for around $11, so I figured it wouldn't hurt to give it a try. It does a decent job, but I still prefer Manic Panic!
Prior to 2020, I was a person who went to the salon every 6 weeks for a trim. I would get professional color done whenever I felt it necessary but spent a lot of time maintaining at home in between visits. Because of 2020 being what it is, I had to stop going to see Cliff at iStyle (who is amazing and I adore) and have went once to my friend Tania's salon, House of Stylists. See why here. They are both insanely talented stylists, they're both amazing with hair extensions and curly hair, which can be tricky to find.
Top 5 Favorite Hair Masks
I love to put my hair in loose braids after spraying on my IGK Antisocial Overnight Bond Building Dry Hair Mask. I use Neuma neuMoisture Intensive Masque twice a month for deep moisture. I use Joico K-PAK Color Therapy Luster Lock every other time I wash my hair. I use Olaplex No. 3 Hair Perfector after I bleach or lighten my hair, or if I've done excessive heat styling. Until I got hooked on Neuma, I was using Amika Soul Food Nourishing Hair Mask twice a month. Both are great!
How to Make Hair Color Last Longer
If you're looking to make your hair color last longer, there are several things I recommend doing. First, unless you have very oily hair, I do not recommend washing your hair every day. I wash my hair every 5 to 7 days and use dry shampoo in between if I need it. Second, use color safe shampoos and conditioners. Third, don't heat style your hair every day. Heat will fade your color.
I also see great success using Pravana Chromasilk Vivids as my 'base' when DIY'ing my color at home. If I primarily use Pravana dye and then adjust the hue with Manic Panic to get it to the right shade that I want, I end up with longer lasting results than if I just use Manic Panic on its own.
More Hair Help