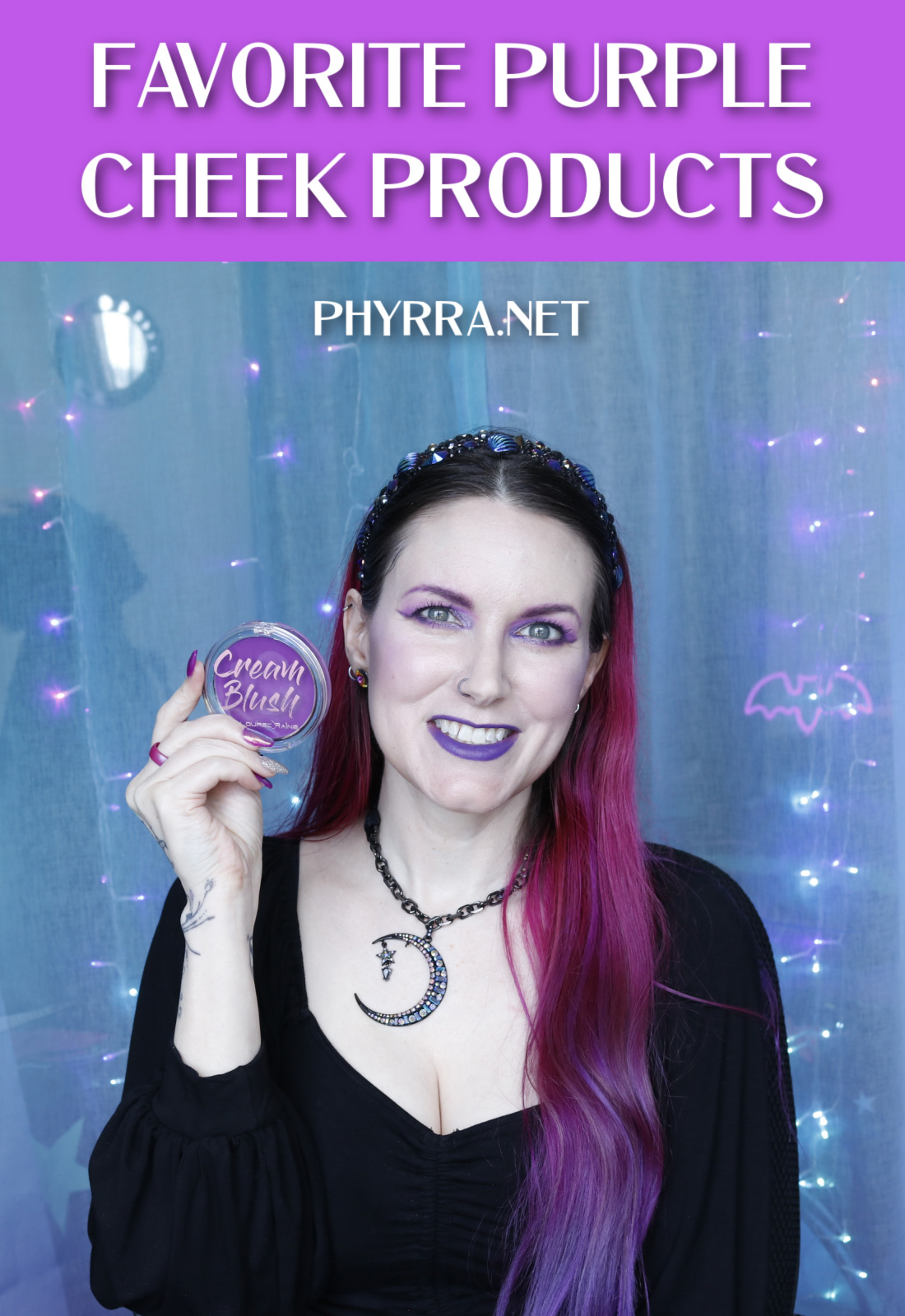 Hello beautiful creatures! Today I've got a video for you on my favorite purple cheek products. I'll be doing more shop my stash videos this year. I want to appreciate what I own, as well as spend less money. I filmed this video in mostly natural afternoon sunlight in front of the big window in my office.
Favorite Purple Cheek Products Video
Watch this video on YouTube for Closed Captioning in English!
Favorite Purple Cheek Products Mentioned
Fenty Unicorn (discontinued)
Fyrinnae Royalty (discontinued)
Aromaleigh Pharmakon (discontinued)
What I'm Wearing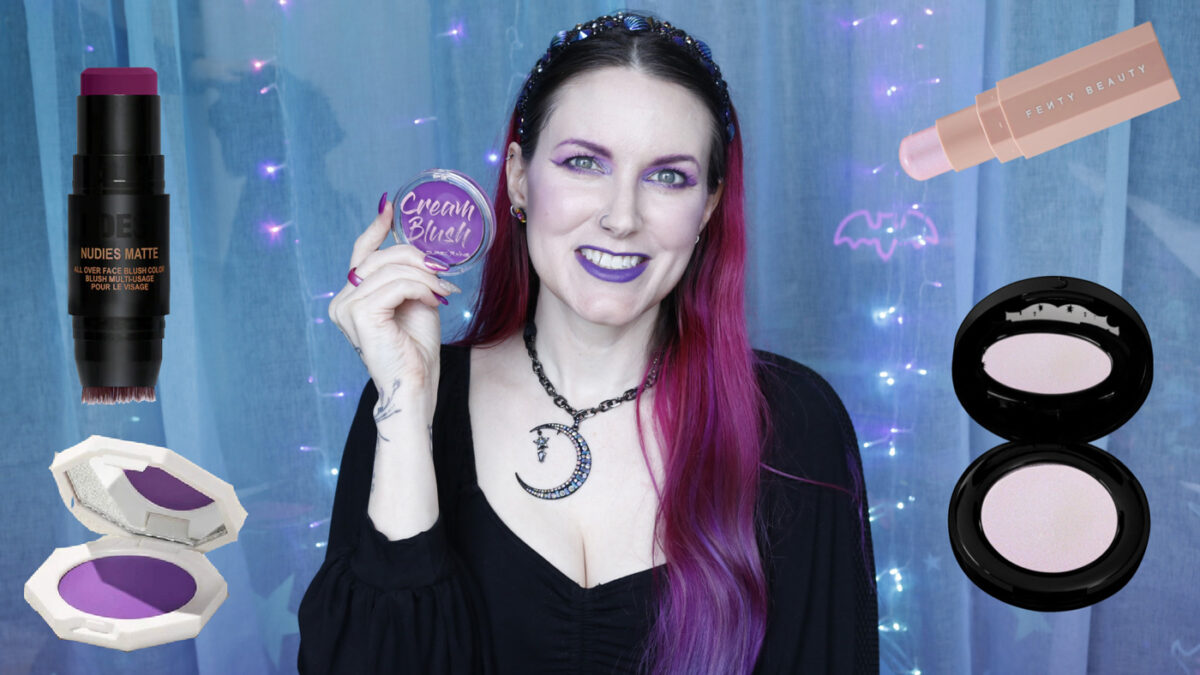 Eyes
Beauty Bay Eye Base 2 (doesn't seem to hold up to my hooded eyes at the outer corner)
Natasha Denona Triochrome Palette
Anastasia Beverly Hills Norvina #5 Palette
Terra Moons Fortune Teller, Blood Moon, Star Crazy eyeshadows
Nyx Rose Gold pencil
Velour Pretty Big Deal Mascara
Lime Crime Pony Brow Pomade
Face
By Terry Expert Duo Stick in Fair Beige
Lethal Quartz & Hybrid powder blushes
Black Moon Catshark highlight
Fenty 105 Soft Matte Powder
Lips
Nyx Twisted Blurring lip pencil
Final Thoughts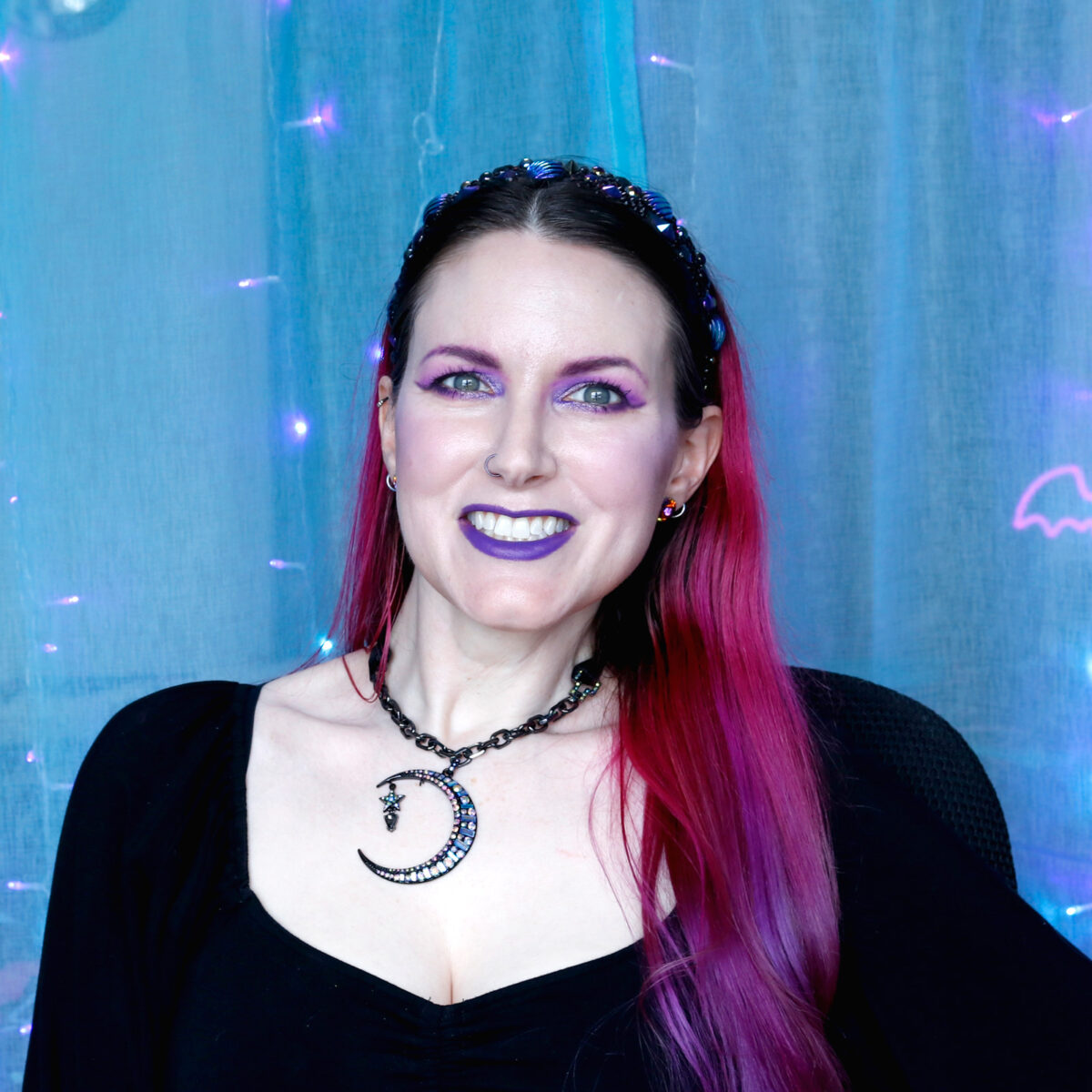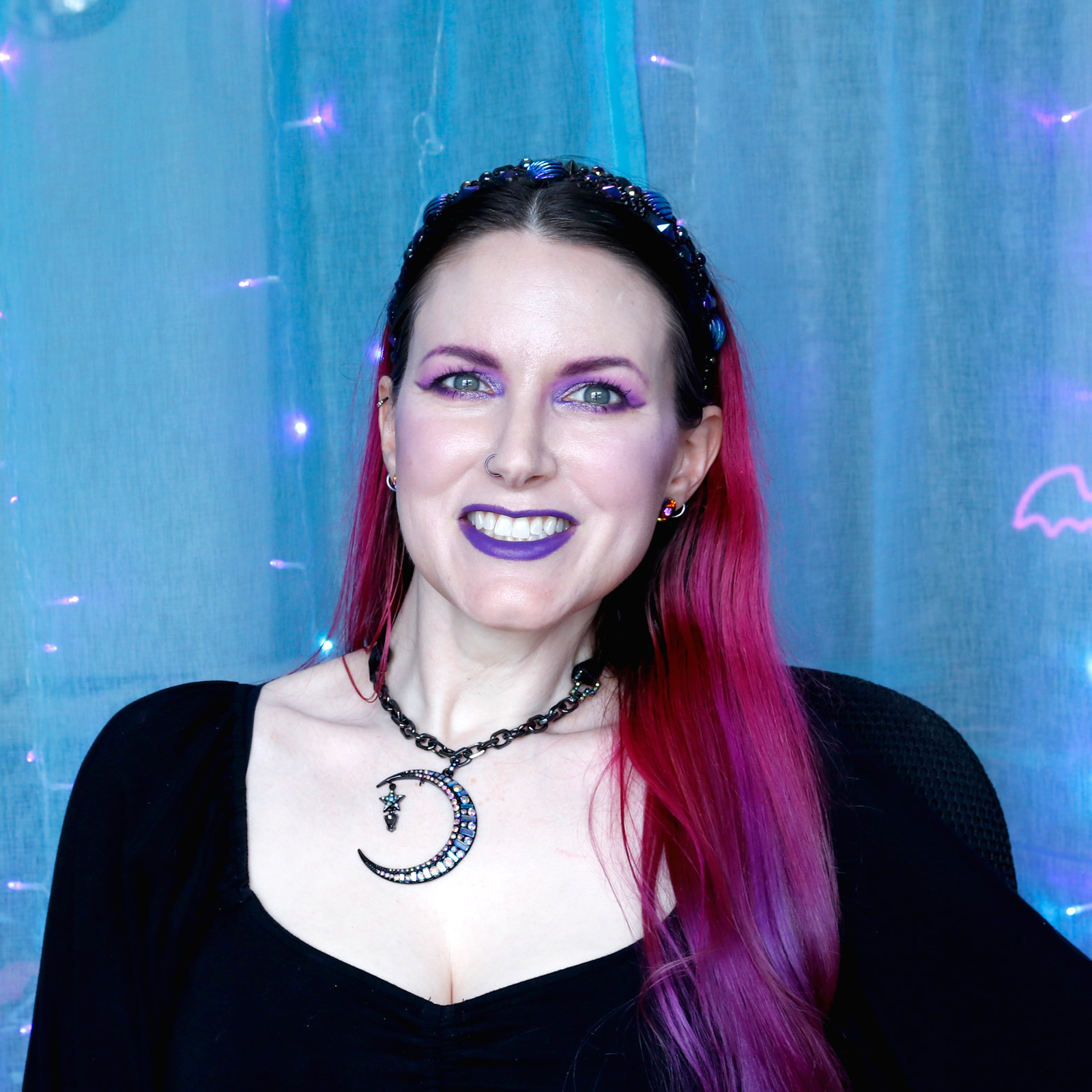 I hope you enjoyed seeing my Favorite Purple Cheek Products! I really enjoyed going through my vast collection of makeup to pull out all my purples, swatching them all, and sharing the cream of the crop with you. I will most likely do purple eyeshadows, followed by purple lipsticks next. After I finish purple, would you like to see green, red or teal next?
More Features