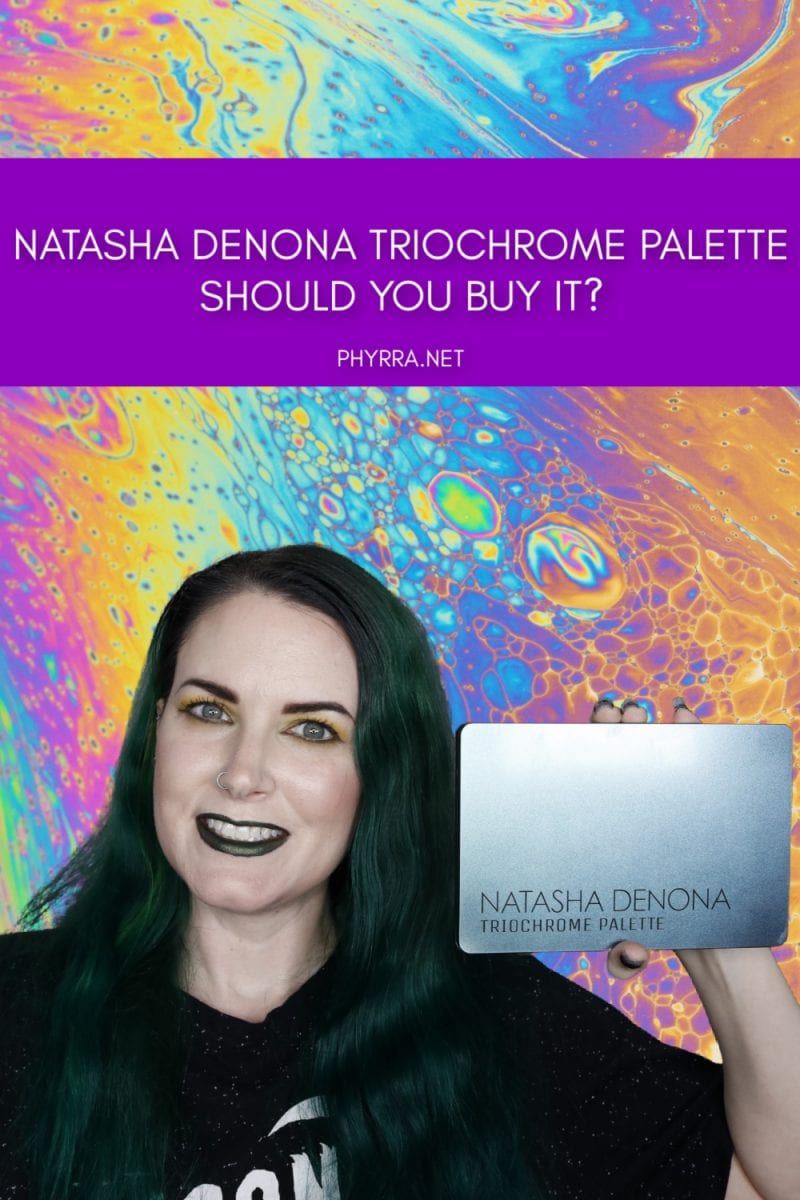 Natasha Denona Triochrome Eyeshadow Palette
Hello epic humans! Today I'm bringing you a 'Should you buy it?' for the Natasha Denona Triochrome palette. I've got a review, swatches, and comparison with other smaller indie eyeshadows from JD Glow, Fyrinnae, and Baby Bat Beauty. I also include a multichrome from Kiko Milano.
Natasha Denona is a luxury cruelty-free beauty brand. They are an independent brand (indie), meaning they have no parent company. When I filmed this I did not realize that Natasha Denona's brand had no parent company; they're a larger indie like Milk Makeup, rather than a smaller indie like JD Glow or Fyrinnae or Baby Bat Beauty.
Where to Buy
Natasha Denona, Sephora, Beautylish, Cult Beauty
Price
$129 for 15 eyeshadows .08 oz each
Triochrome Palette Video
Watch the video on YouTube for closed captioning in English!
Triochrome Palette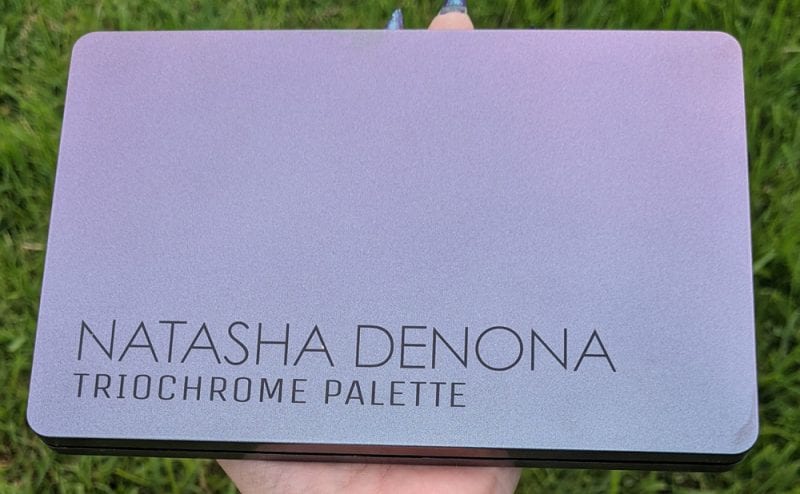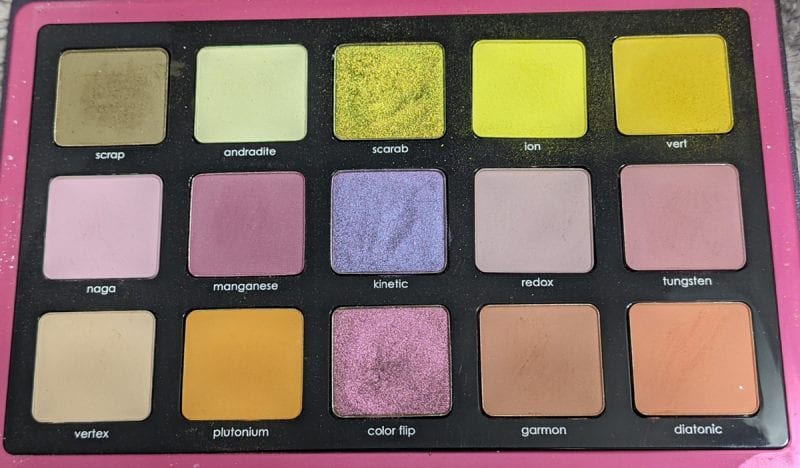 Scrap – cool dusty army green matte
Andradite – pastel mint
Scarab – poison green / warm gold / blue
Ion – acid green
Vert – vibrant mustard
Naga – pastel lavender
Manganese – vibrant eggplant
Kinetic – color shifts of purple, fuchsia & neutral silver
Redox – dusty lilac
Tungsten – toasted mauve
Vertex – cool Ivory
Plutonium – burnt mandarine
Color flip – color shifts of pink, nude & green
Garmon – peachy taupe
Diatonic – vibrant light coral
The packaging for the Triochrome Palette is beautiful. I love how it shifts through purple, green, teal, blue and more. It's very similar to my old custom laptop from Falcon Northwest that color shifted from purple to blue to teal to green to copper to gold to burgundy. I'm happy with the fact that it feels very sturdy and it's slim, so it is easy to pack in one of my Zuca bags for travel, whenever it's safe to travel again.
Here's what Natasha Denona says about the palette:
Make your eyes pop with new futuristic multichrome eyeshadows and their complementary matte shades. The top row is dubbed Trailblazer and perfect for avant garde looks. The middle row is called True Enthusiast and ideal for mastering new techniques. The bottom row is referred to as Total Flip and ideal for creating classic and subtle makeup looks.
Natasha Denona Triochrome Eyeshadow Palette Swatches
I have very fair skin with a neutral to cool yellow undertone. My best foundation matches currently are: Milk Makeup Flex Stick in Porcelain, Huda Beauty FauxFilter Stick in Angel Food, Supergoop CC Screen in 105N, Smashbox Hydrating Foundation in .1, Juvia's Place Shade Stick in Tokyo, Idun Minerals Nordic Veil in Jorunn, Clove + Hallow Skin Tint in 1, and Nyx Born to Glow Foundation in Pale. You can see swatches of these foundations on me in my Fair Foundations and Fair Concealers feature.
I swatched these on Urban Decay Original Primer Potion.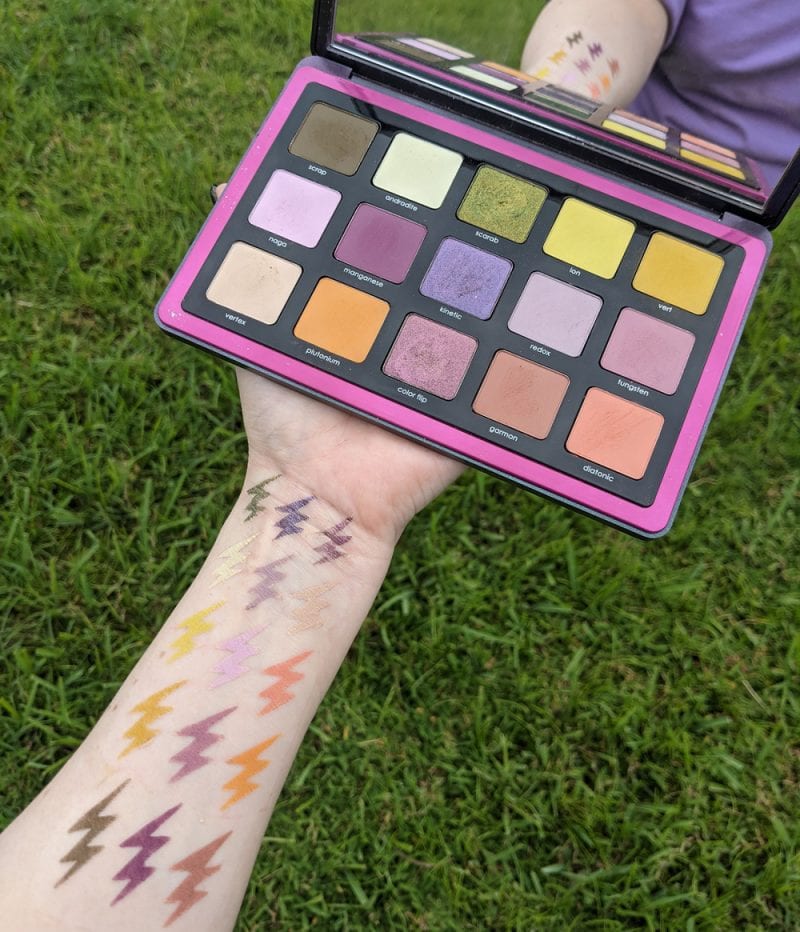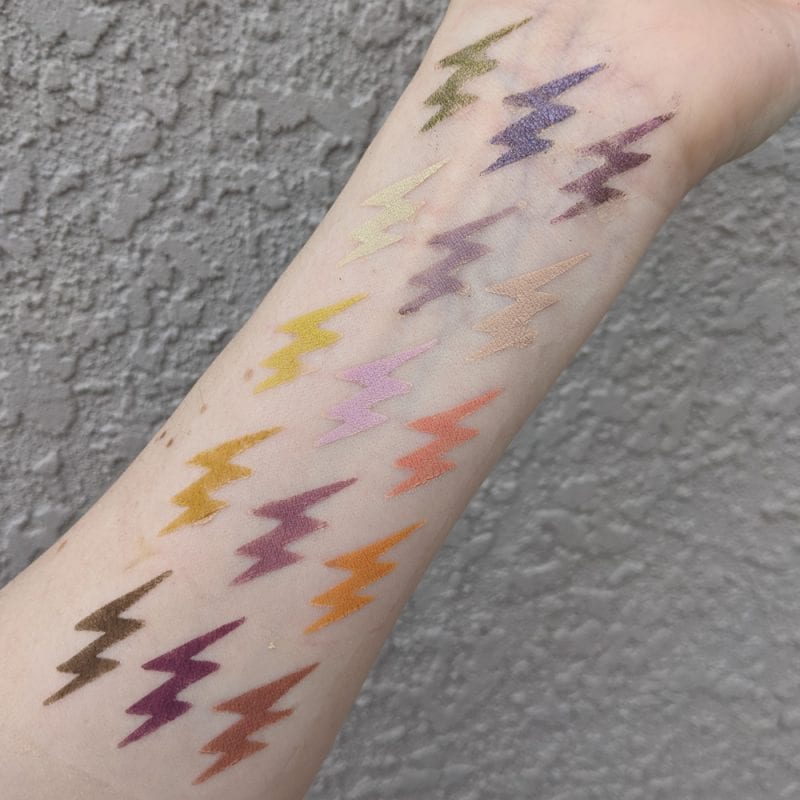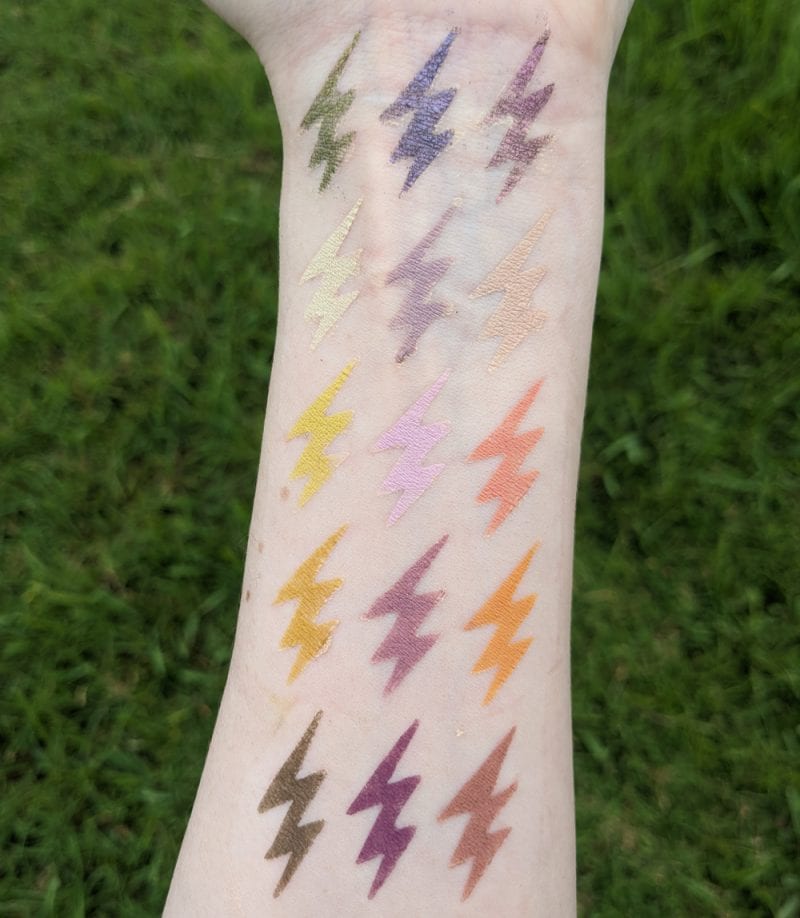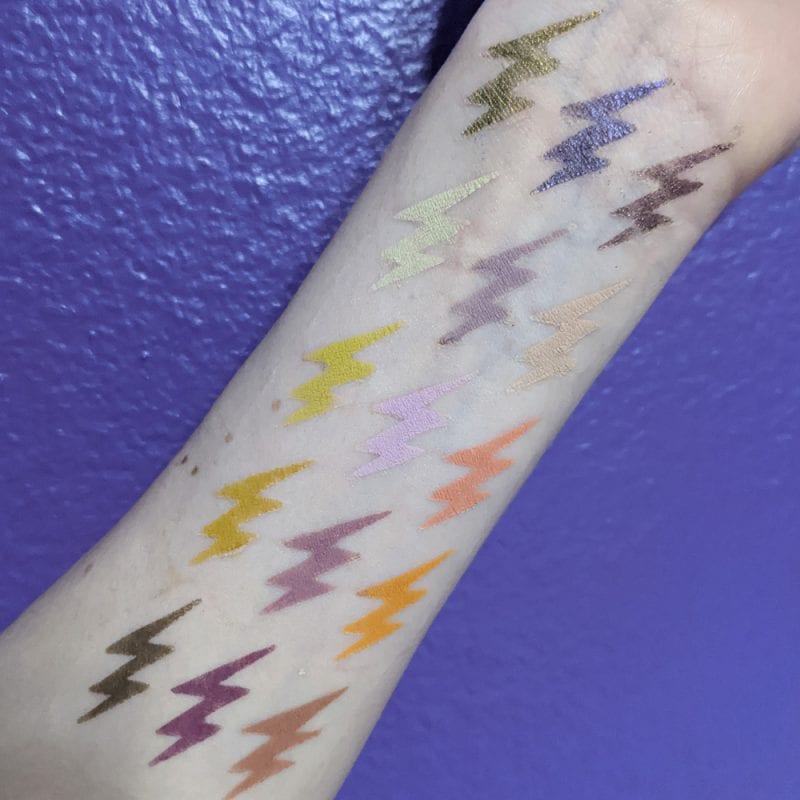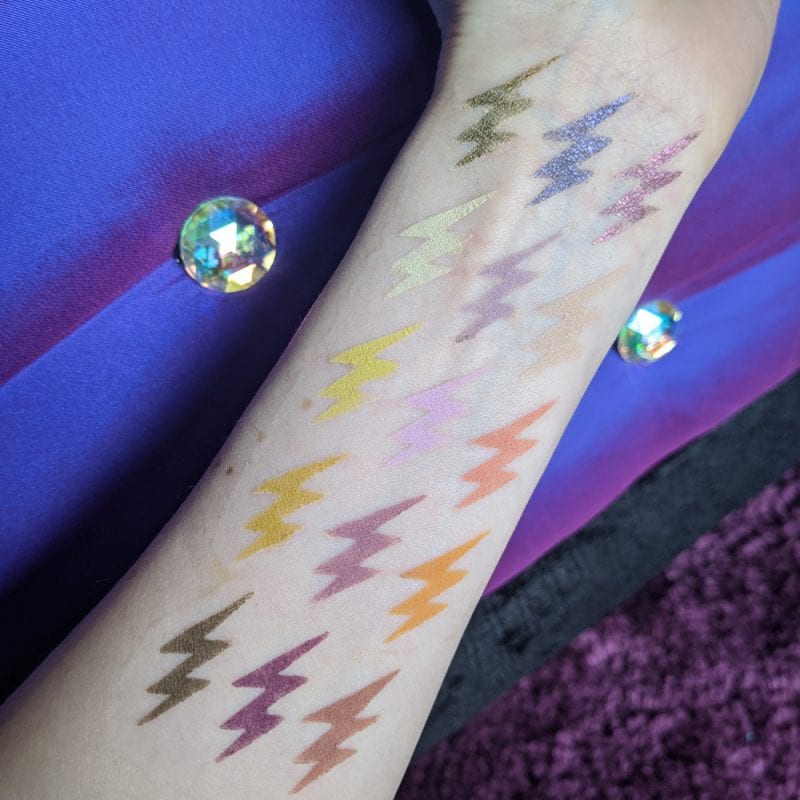 I swatched the Natasha Denona Triochrome Eyeshadow Palette with these lightning stencils, which are magnificent for mattes but surprisingly meh for multichromes. The left column on my arm is all of the greens from top to bottom: Scarab, Andradite, Ion, Vert, Scrap. The middle column is filled with the purples from top to bottom: Kinetic, Redox, Naga, Tungsten, Manganese. The right column is the neutrals from top to bottom: Color Flip, Vertex, Diatonic, Plutonium, Garmon.
While I love these shades and how they look on fair skin like mine, I can't help but wonder if they would be too light and desaturated for deeper skintones.
Triochrome Eyeshadow Look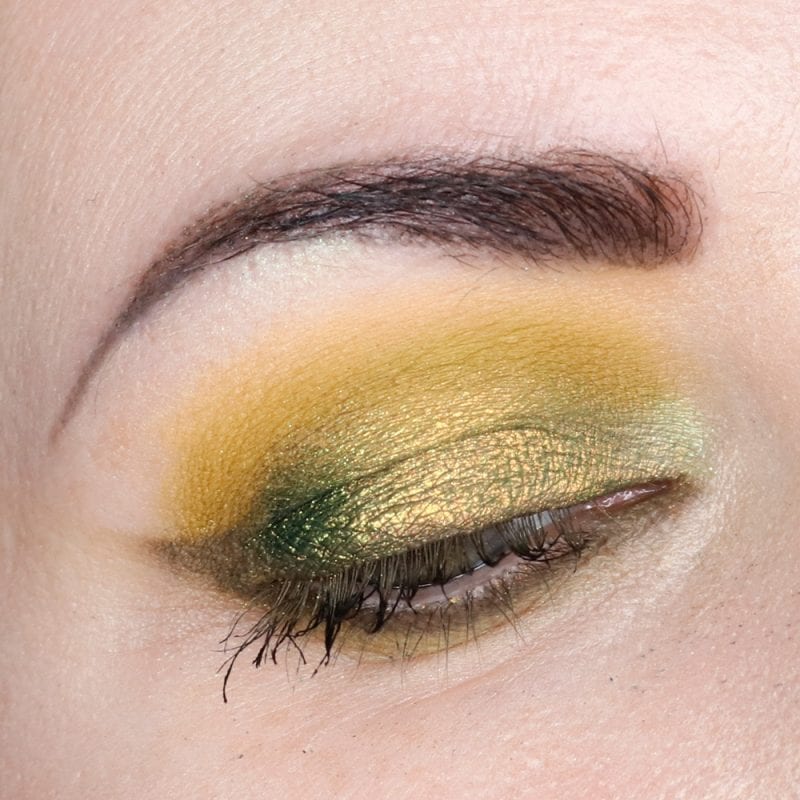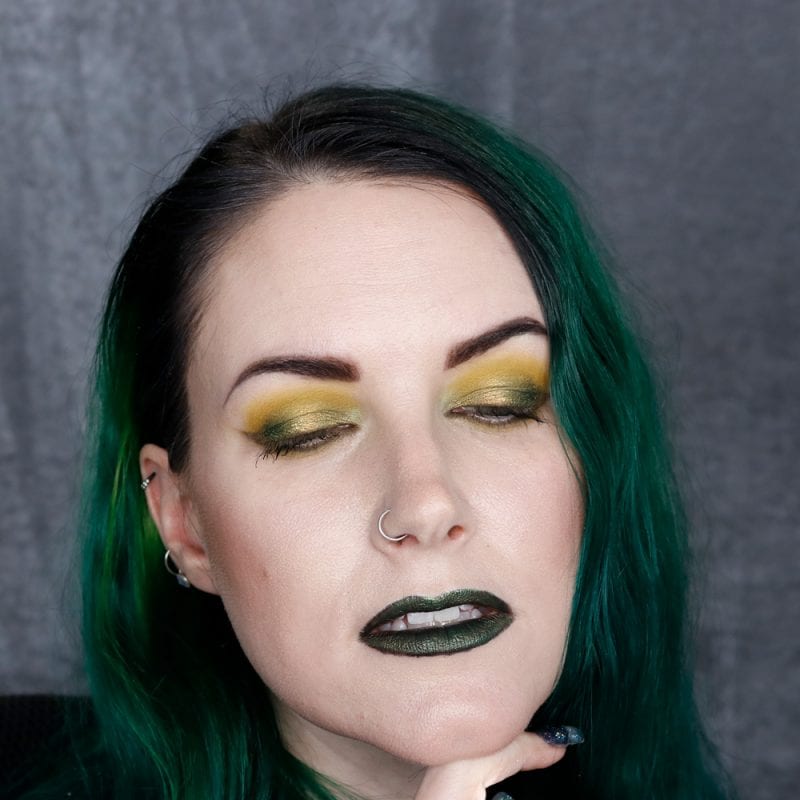 Here's my tutorial featuring the greens. I've done 3 variations on this look so far and I'm still not bored with it. I love Scarab, Vert & Scrap together.
More Natasha Denona Features
Natasha Denona Triochrome Eyeshadow Palette Review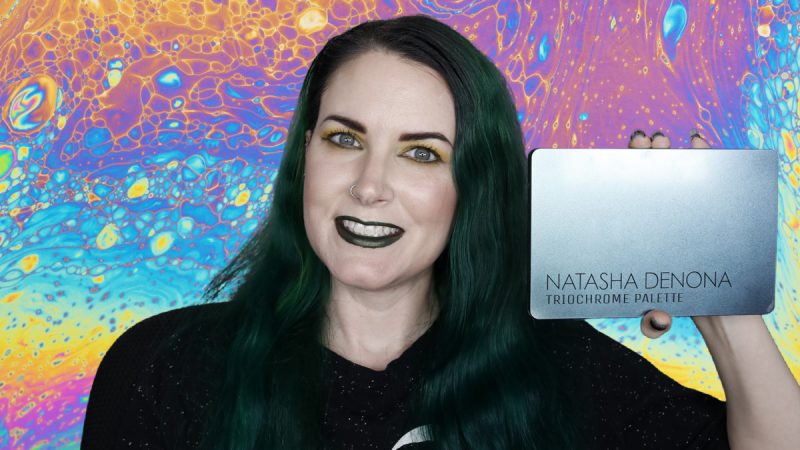 Please watch the video linked above for my full review with the Triochrome Eyeshadow Palette. One of the things that I did not mention in the video is that I absolutely love the nomenclature Natasha Denona. Since the brand describes this as a futuristic eyeshadow palette, I love that they chose some of the names from chemical elements, minerals and metals. Geeky and chic, in my opinion.
I am in love with this palette! I really adore the Natasha Denona matte eyeshadow formula. Her triochromes / multichromes are nice, but very subtle compared to the rest of my multichrome eyeshadows. Scarab is absolutely stunning and my favorite. The mattes are very buildable and blendable, it's almost like they blend themselves. I prefer this sort of matte formula that is easy to work with. The multichromes are more subtle than the ones I own from smaller indies like JD Glow, Fyrinnae and Baby Bat Beauty. I believe this more subtle formula might make these types of colors more approachable for those who are afraid to wear color on their eyes. They're also probably more subtle because they contain less of the expensive ingredients used to create the color shifts.
I have zero regrets over purchasing the Triochrome Palette. I love the unusual color stories for each of the 3 rows. In the past, I've avoided grungey hues like these mattes, so it's been a pleasant surprise to learn that I love how they look on me. They work so nicely with multichromes!
As someone with hooded eyes that are only getting more hooded as I age, I love this palette. It's so much fun and it's helping me to be more creative and think outside the box. What do you think of the Natasha Denona Triochrome Eyeshadow Palette?