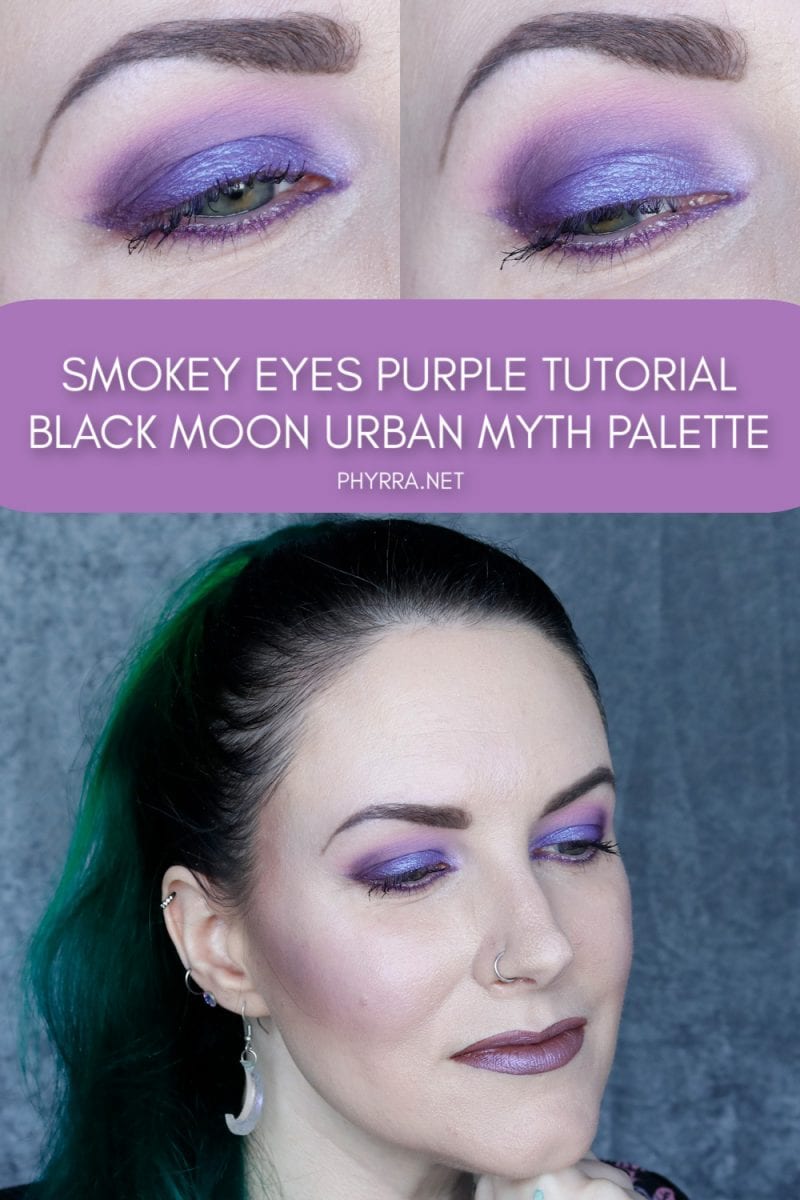 Black Moon Cosmetics Urban Myth Tutorial
Hello epic humans! Happy Caturday 🙂 Today I'm bringing you a gorgeous purple makeup look in this Black Moon Cosmetics Urban Myth Tutorial. This is sort of a smokey eyes purple with a pretty glowy pop of Paranormal. To recreate this at home you will need: a pale purple matte, a vibrant purple matte, a deep brown matte, a purple with blue shift duochrome, and an iridescent purple highlight.
For those of you who don't know, Black Moon Cosmetics is a Leaping Bunny Certified Cruelty-Free and Vegan Gothic Indie (Independent) makeup brand. I love everything they make!
PR + Purchased by me.
Black Moon Cosmetics Urban Myth Tutorial Video
Watch this video on YouTube with Closed Captioning in English!
Smokey Eyes Purple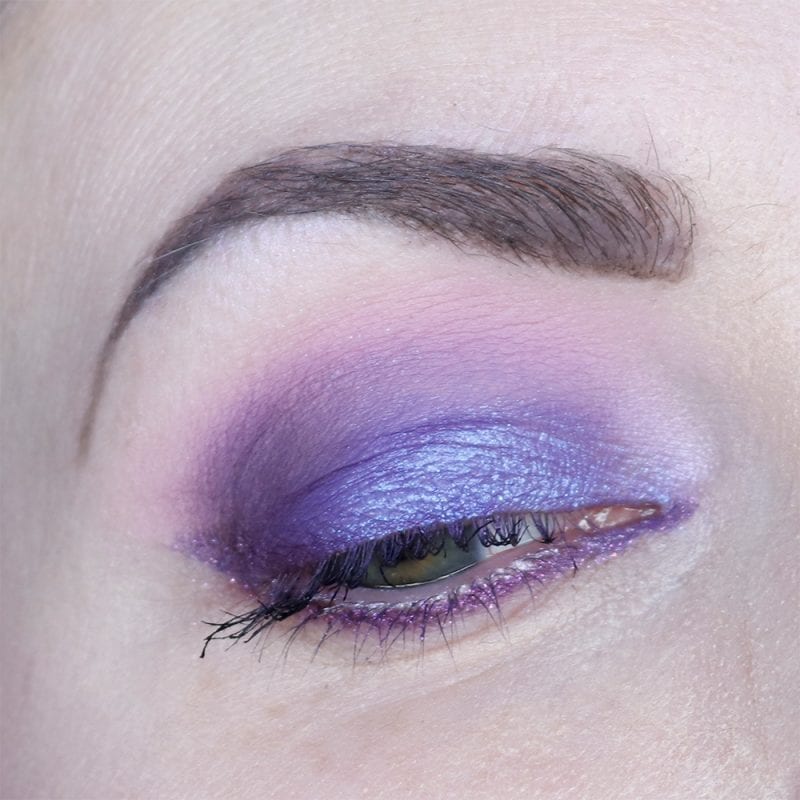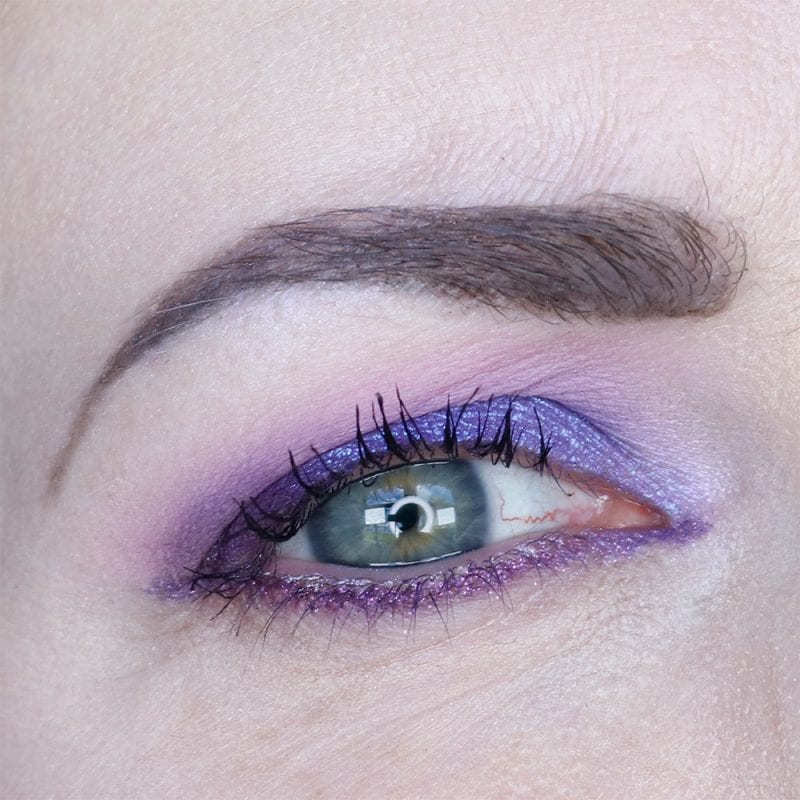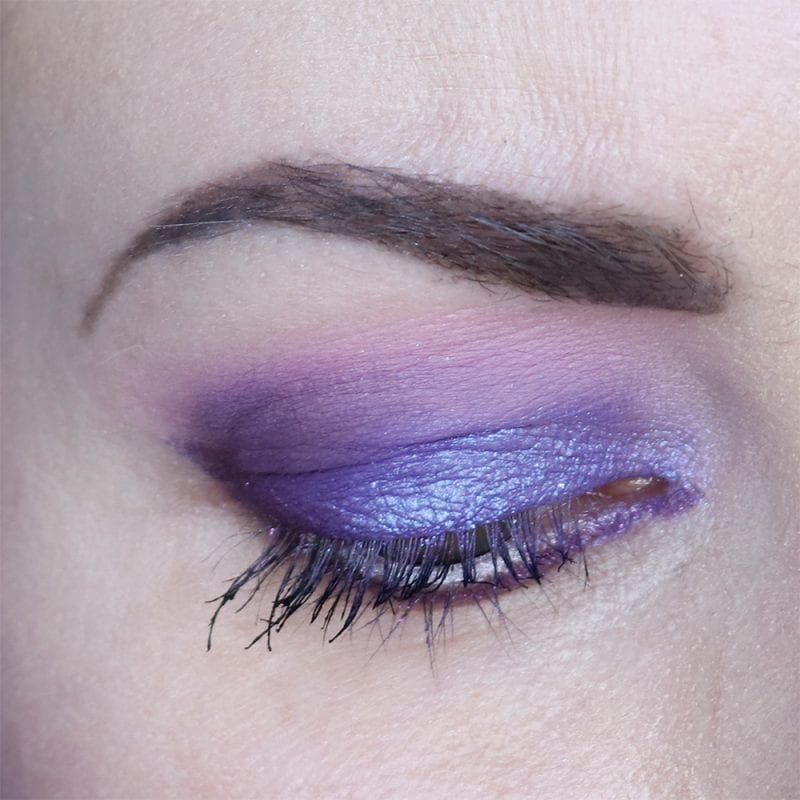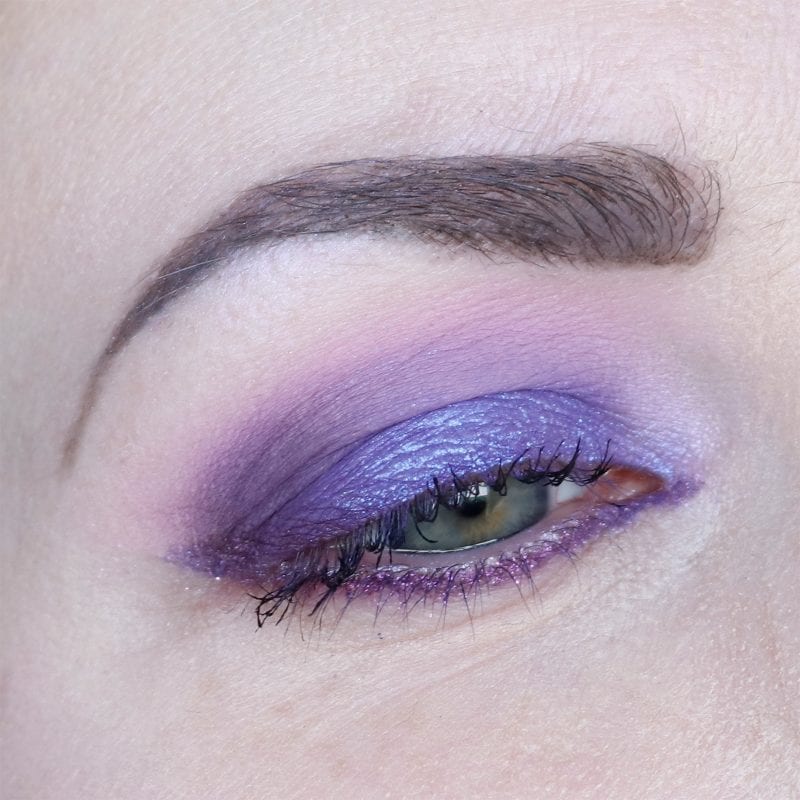 Haunting Topped with Catshark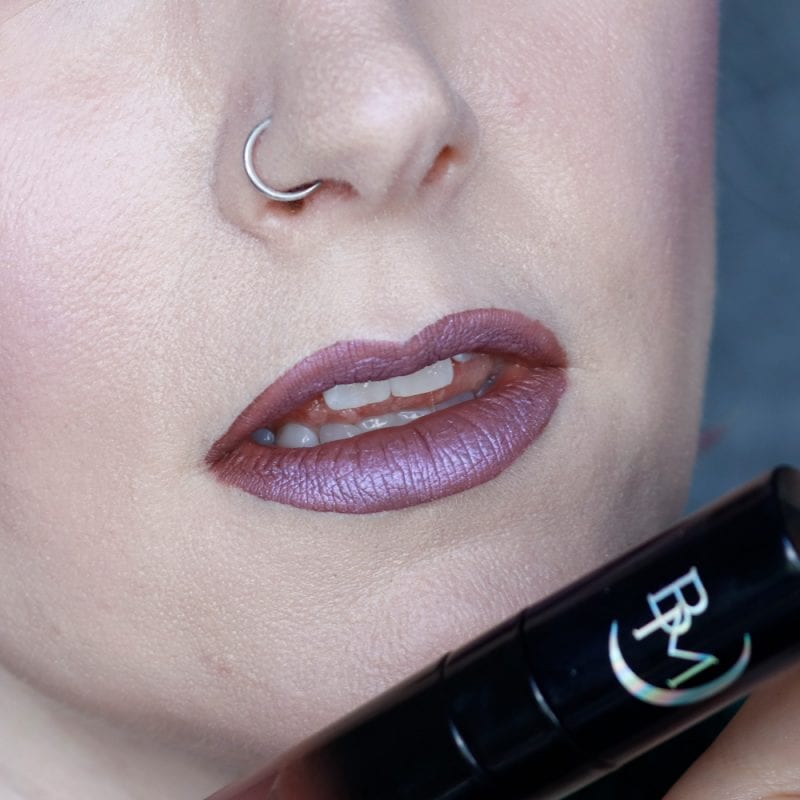 When I was trying to decide on a lip color for this look I realized I wanted to wear Haunting. Haunting is a deep coffee nude, not my normal sort of lip color, but I find it very flattering on my neutral to cool yellow skin tone. I wanted to add some purple to it, so I patted Catshark on top. Don't be afraid to experiment with makeup and layering like this!
Urban Myth Tutorial Look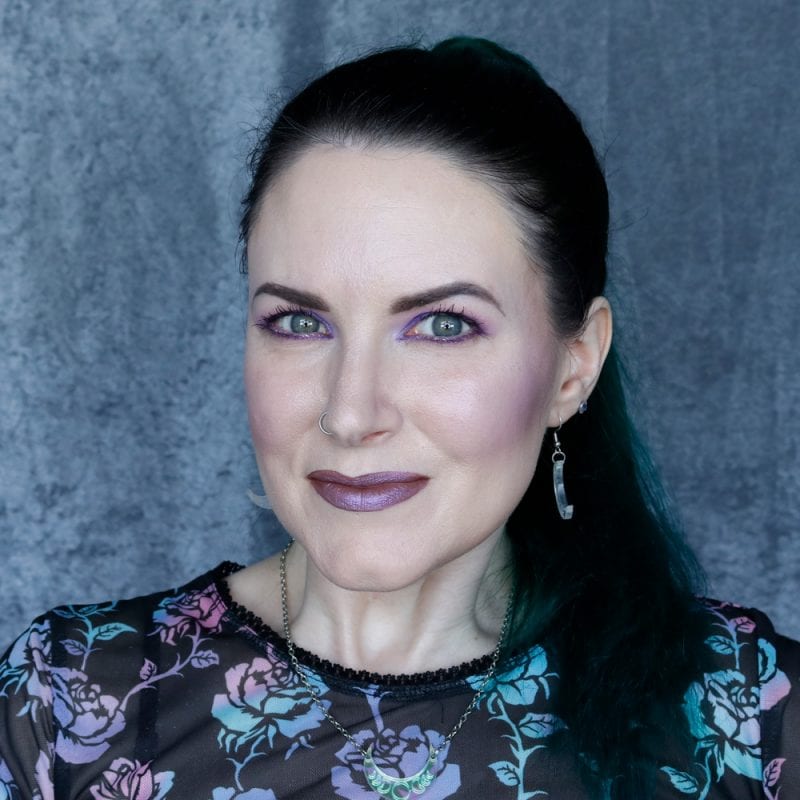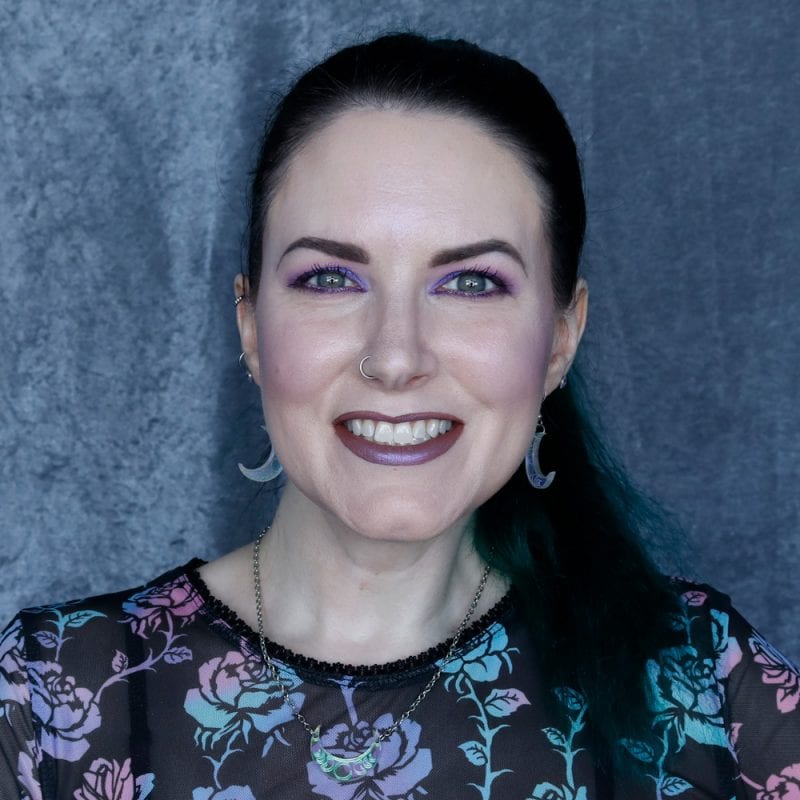 Eyes
Urban Decay Primer Potion in Eden
Cozzette Beauty Essential Powder in C1
Natasha Denona Naga – transition
Black Moon Chupacabra – lid and crease
BM Paranormal (UD All Nighter Spray) – lid
Black Moon Big Foot – to deepen the outer corner
BM Catshark – highlight
*Urban Decay Viper pencil – lower lid
Nyx Periwinkle Pop pencil – lower waterline
Eyeko Fat Brush Mascara
Eyeko Lash Alert Mascara
*Urban Decay Blackout Brow Pencil
Face
Milk Makeup Hydro Grip Primer
Doll 10 Beauty Anti-Stress Skin Perfector in Fair – perimeters of face
Huda Beauty FauxFilter Stick in Angel Food – center of face
Lethal Cosmetics Quartz – contour
Marc Jacobs Moment-O – to deepen contour
Black Moon Catshark – highlight
Lethal Cosmetics Hybrid – blush
Fenty Lavender Pro Filt'r Powder
Lips
BM Haunting Liquid Lipstick
Black Moon Catshark – patted on top of Haunting
* means PR sample
Black Moon Cosmetics Urban Myth Tutorial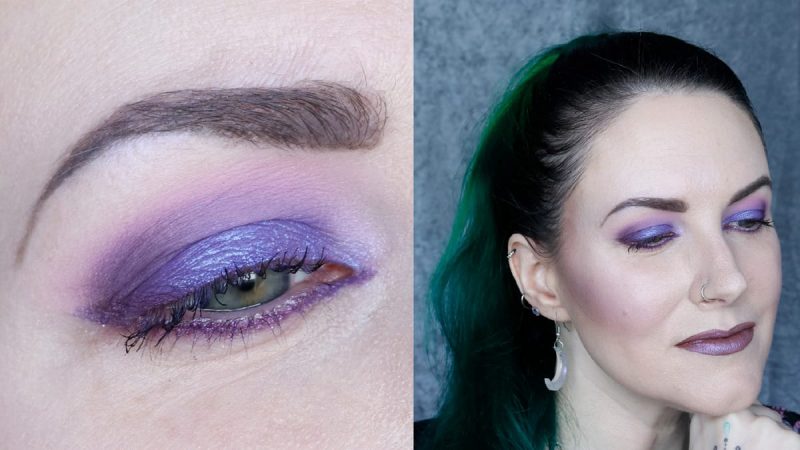 I love purple makeup so I'm sure it comes as no surprise that when I put together my Black Moon Cosmetics Urban Myth Tutorial I incorporated purple blush and added a purple glow to my lipstick. My blush is the new Lethal Cosmetics Hybrid and yes it's vegan. I contoured with the new Lethal Cosmetics Quartz, which is a cool-toned beige. I am still practicing and mproving my blending with that, and I apparently missed blending a spot above my ears. I found Hybrid and Quartz very pigmented but easy to blend out. Loving this blush formula!
Urban Decay doesn't get talked about as much as they used to, which makes me sad. They make so many great staples in my makeup collection. I wanted to highlight a few of their products that I used today. Eden (along with Sin) are my two favorite Primer Potions by UD. Eden is a light beige matte, so it helps to cover up any discoloration on the eyes. Sin is a light shimmery beige, and I actually feel like this is a great eye primer for beginners because it helps with blending because it has subtle shimmer in it. These are highly underrated primers in my opinion.
The Urban Decay Browblades are amazing. While I used the pencil side for my brows today, I often use the inkstain side. Both are great at helping you to define your brows and stay in place all day. I use the shade Blackout most of the time, which is a brown black. I sometimes use the shade Cool Cookie, a cool taupe), to fill in the inner part of my brows. If I am just using the Inkstain side, I combine it with a brow gel. If I am just using the pencil side, I often only use the pencil. By the way, I'm so glad I shaved off the outer half of my brows. It's easier for me to draw that half on than to cling to the few hairs that randomly grow in that space.
The Black Moon Cosmetics Urban Myth Palette is an excellent vegan eyeshadow palette. It contains bright mattes that are flattering on hooded eyes. The foils and shimmers are very eye brightening. They look so lovely layered on top of the mattes. I will have my review of it up for you in the next few days.
Would you wear this smokey eyes purple look featuring the Black Moon Cosmetics Urban Myth Palette?