TomboyX Halloween Collection
Hey friends! I wanted to share the TomboyX Halloween Collection with you. I partnered with TomboyX to showcase their new Halloween 2019 on Instagram, and I thought I'd share some of my favorite shots from this shoot with you. My friend Carlye from Spellbound Stitches helped me with the shoot. If you're into spooky fashion, check out Spellbound Stitches on etsy!
I'm proud to be a #TomboyXpartner because I'm a huge fan of their clothing & how they make clothing for all genders, all sizes, & all bodies. Every body is a good body! However, that's not even the best part. Their clothing is insanely comfortable! As I've gotten older, comfort vies with beauty in my closet. You don't have to sacrifice good looks for comfort this Spooky Season with TomboyX! They cater to sizes XS to 4X.
Where to Buy TomboyX Halloween Collection
Tomboy X
PR + Purchased by me.
TomboyX Hollywood Horror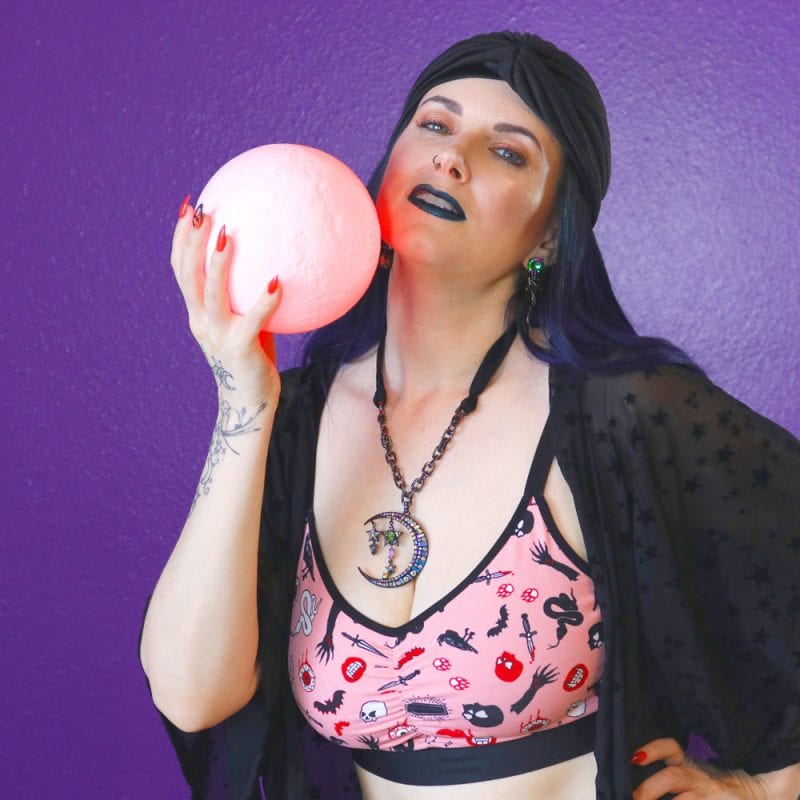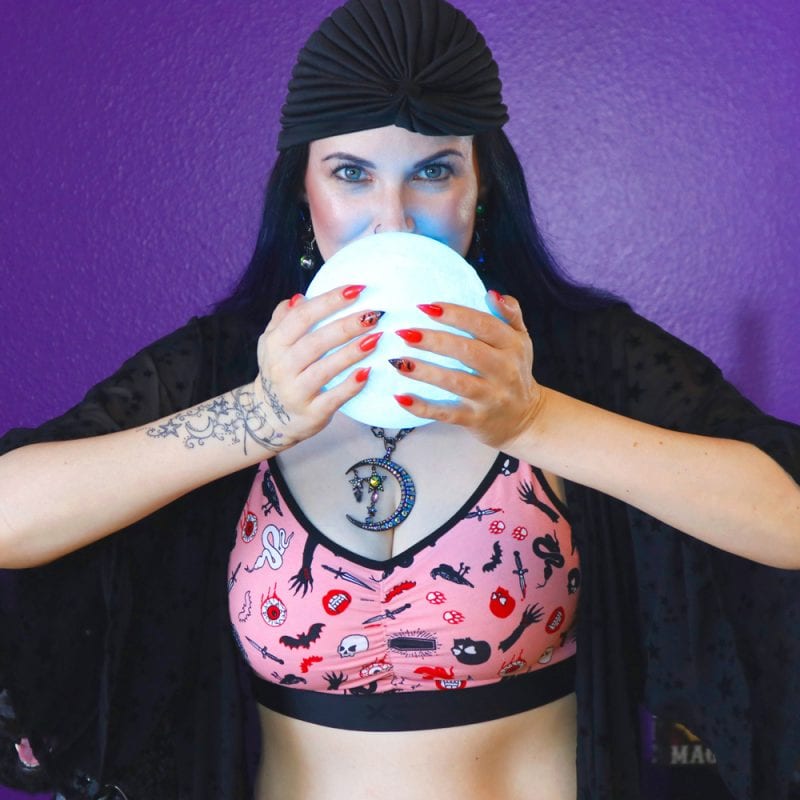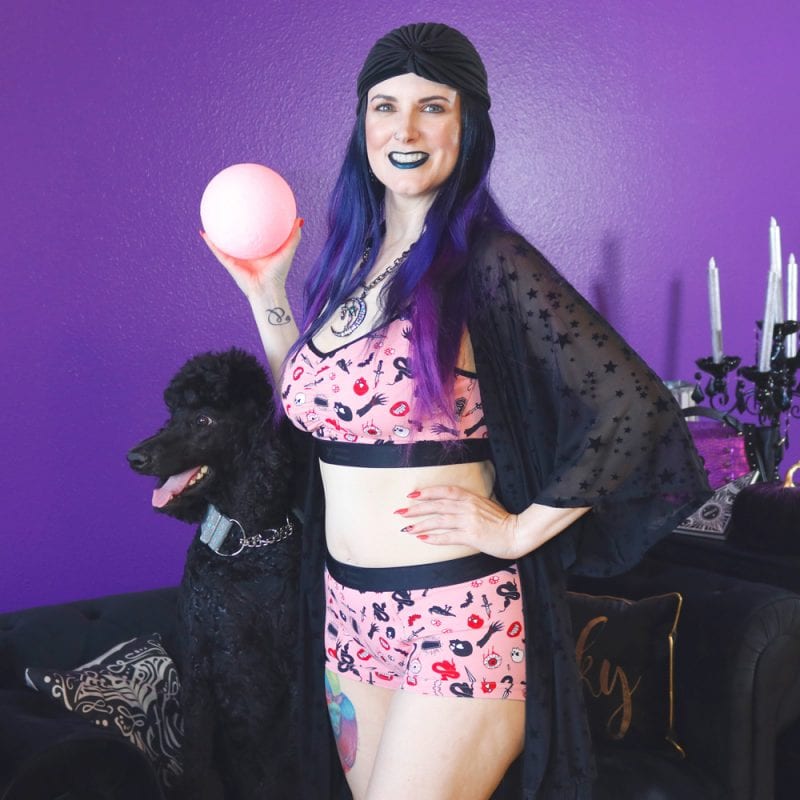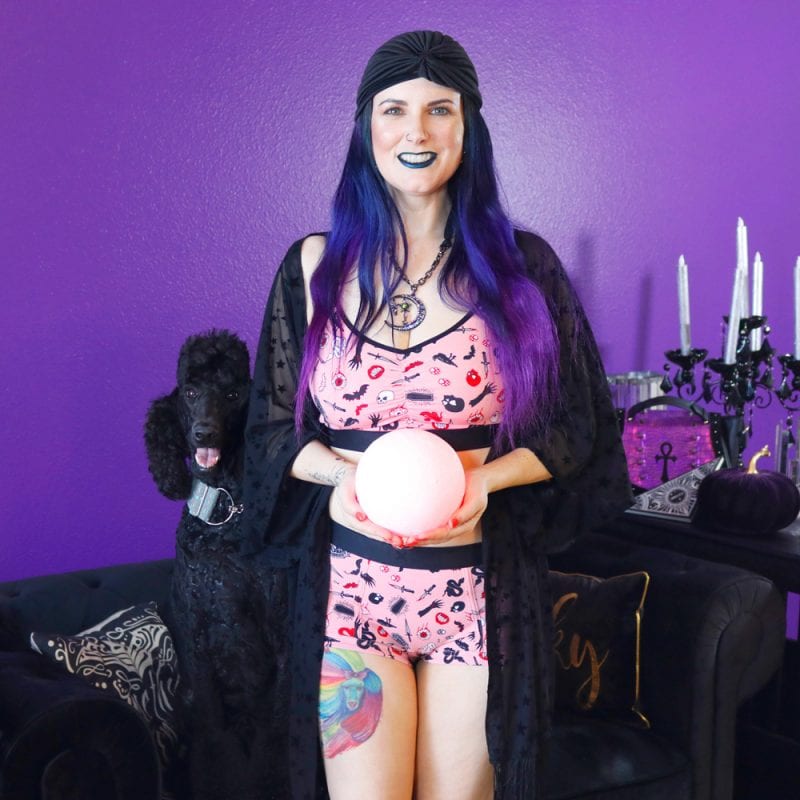 Here I'm modeling the Hollywood Horror Ruched Bralette and Boy Short in size Small. I'm a 30FF UK bra size currently and wear between size 2-4 in petite pants. The prompt for this set was to see if you could turn your TomboyX Halloween Collection into a Halloween costume, so I decided to go for a Fortune Teller vibe with my sheer star print kimono, the glowing moon prop (instead of a crystal ball), my Betsey Johnson Moon Necklace and my cute little Sourpuss turban.
TomboyX's Hollywood Horror print is my favorite of all the Halloween 2019 designs.  I love all the cute bats, snakes, daggers and more on it!
TomboyX Hallowings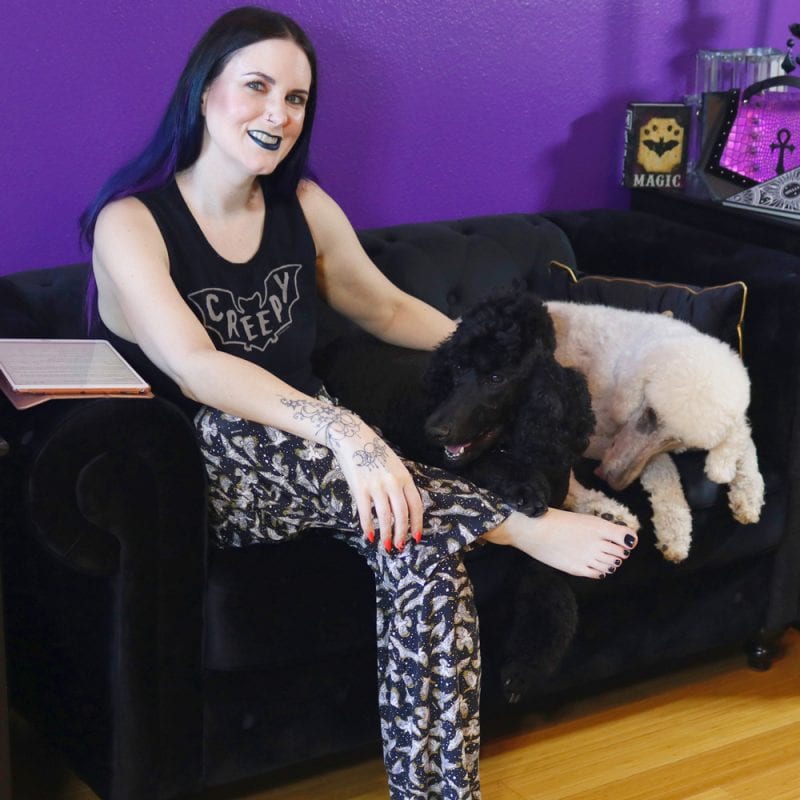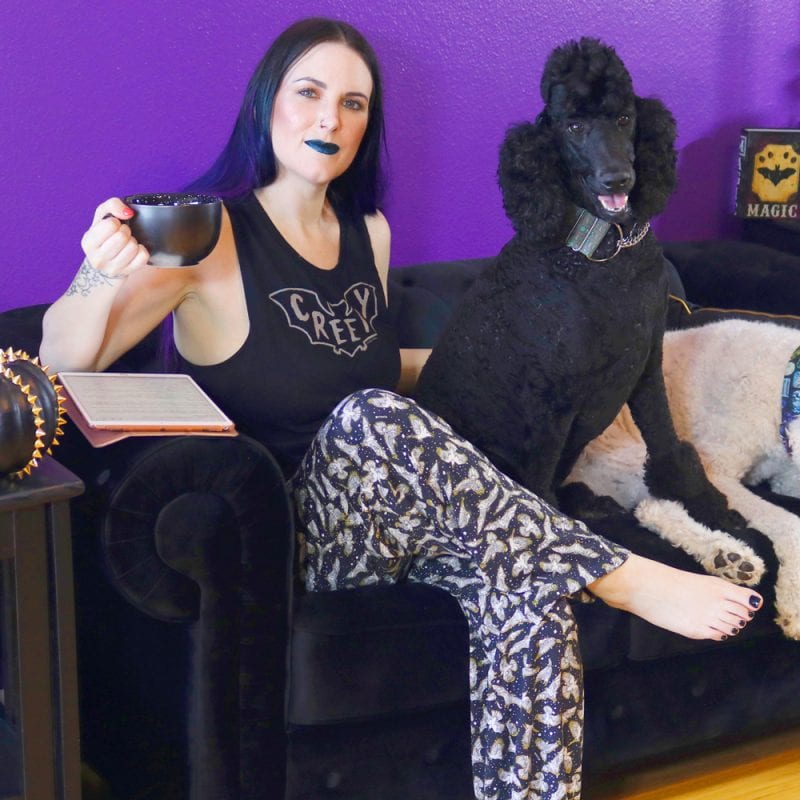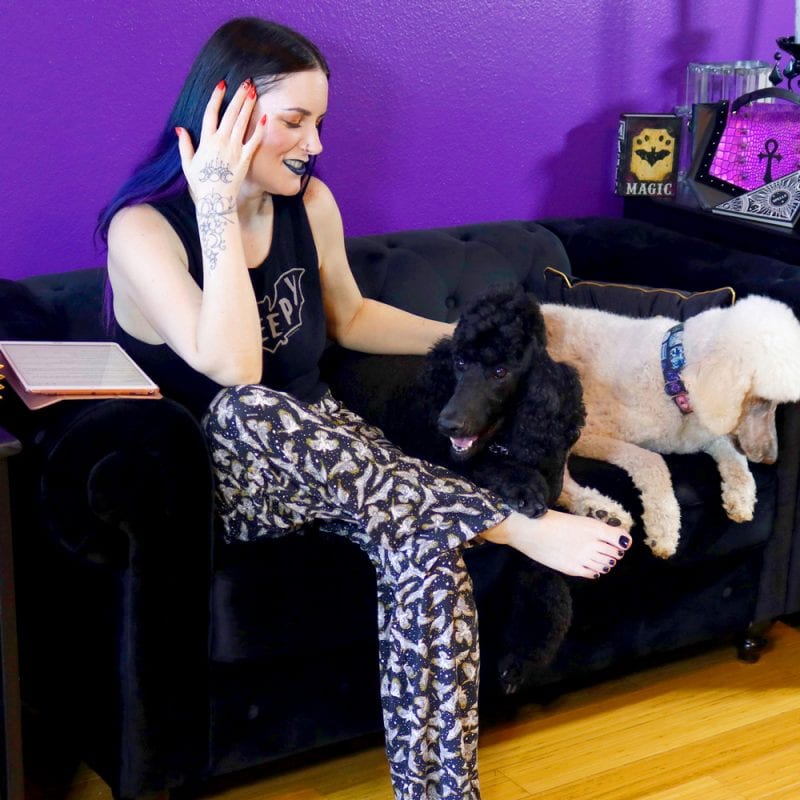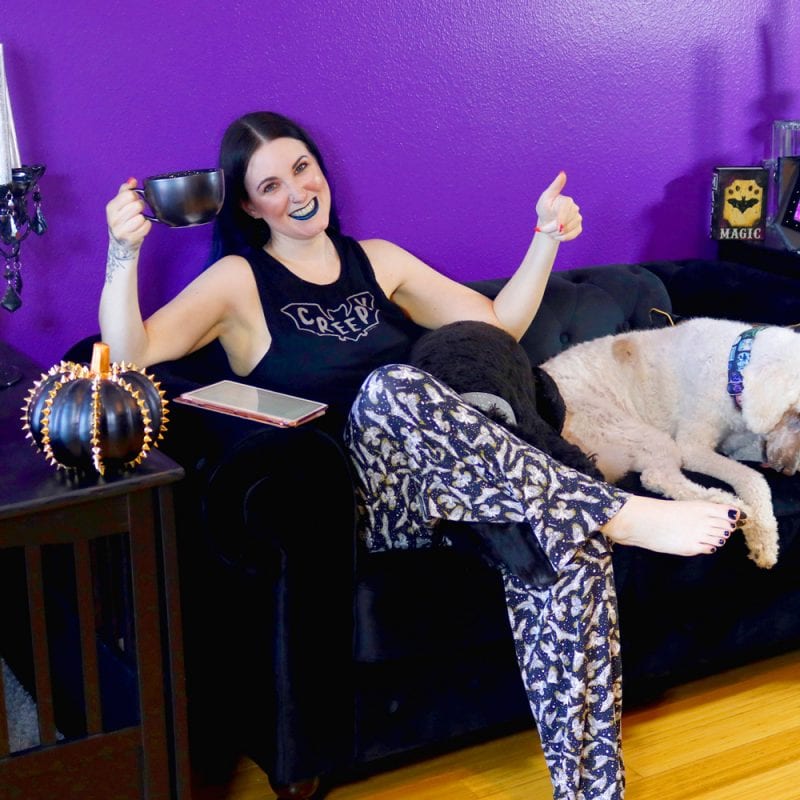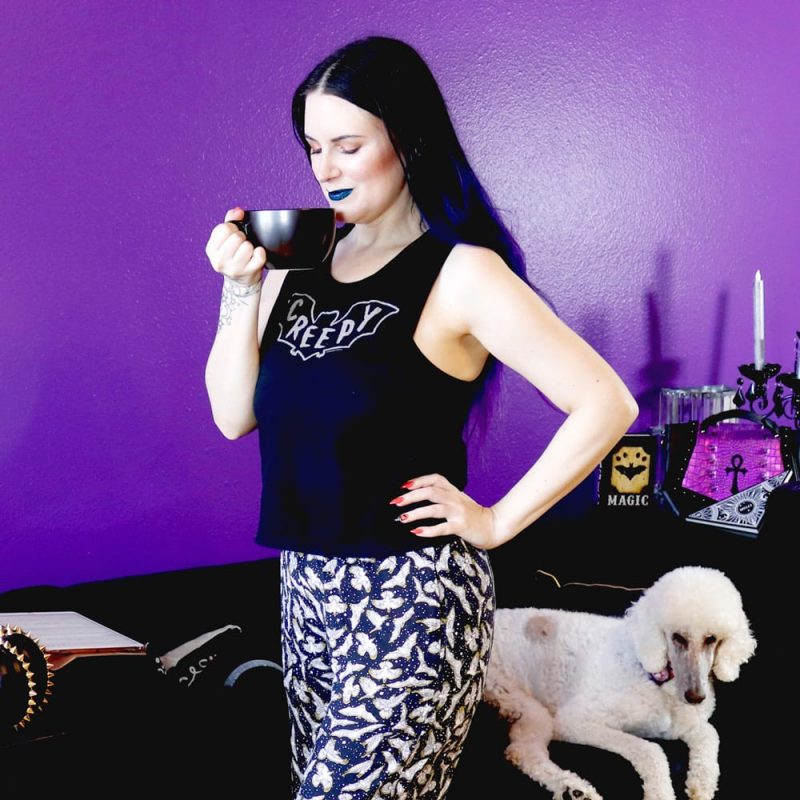 I've got the adorable Hallowings pajama pants in the photos above. This was such a bittersweet photoset. I think it's the last one that Phaedra felt well enough to want to be in the photos. These pajama pants are incredibly soft and they have pockets! I love the print, too; it's made up of ravens and bats. I'm wearing it with my Creepy Top (similar shirt)  holding my Midnight Coffee mug. This is the mug I reach for in the mornings, as I like to make green tea in it. If I'm having a relaxing, non-stressful morning, I start it with green tea and a bit of reading.
TomboyX Lunar Eclipse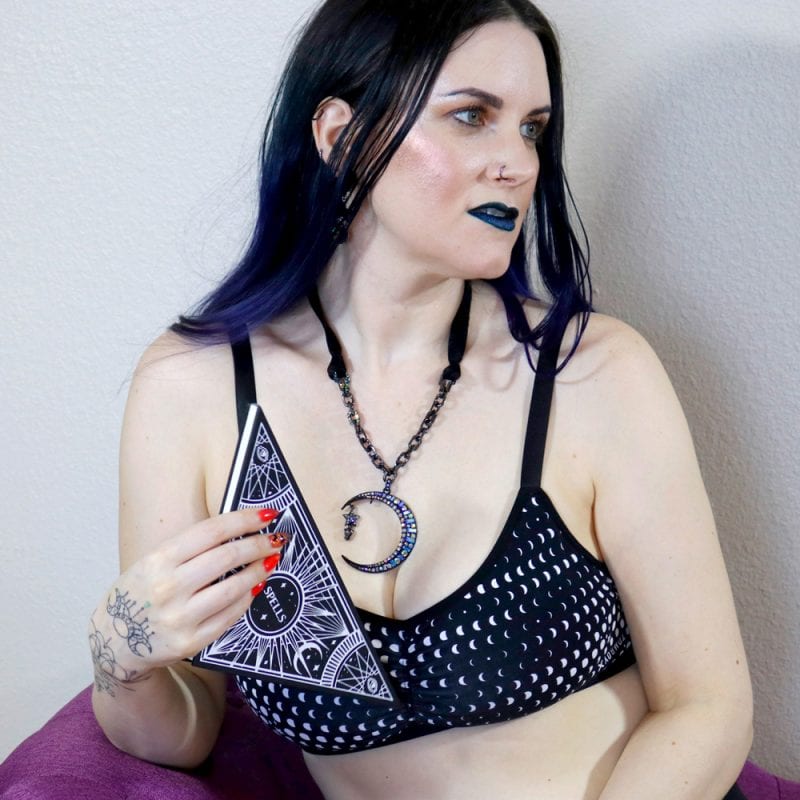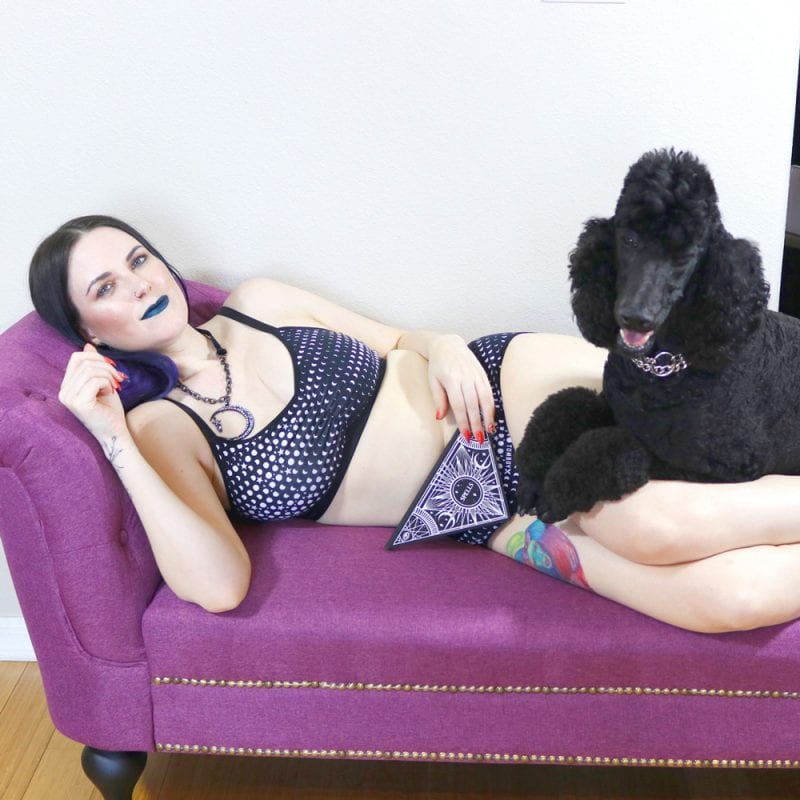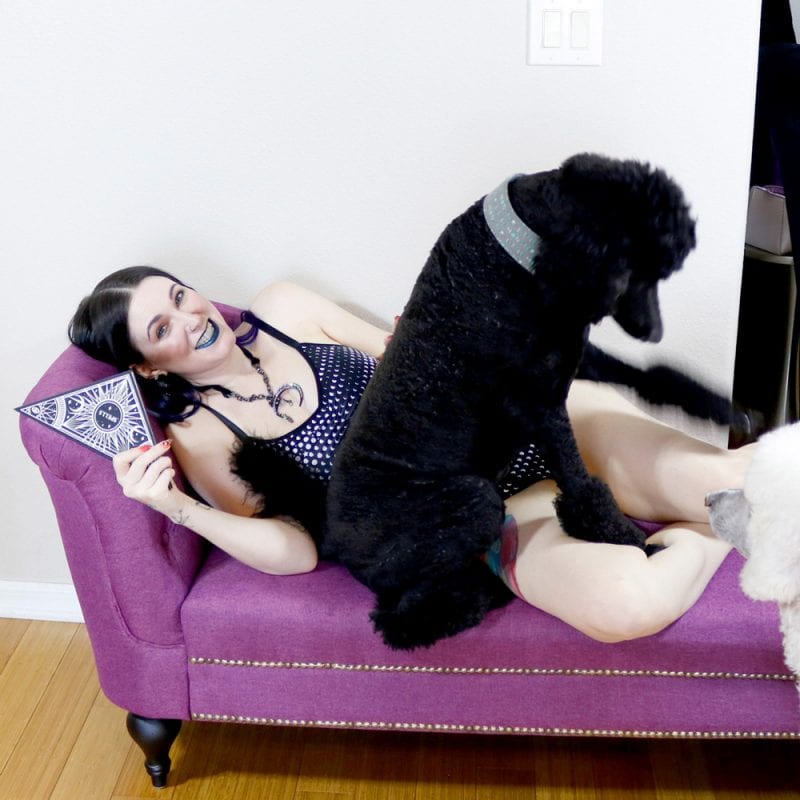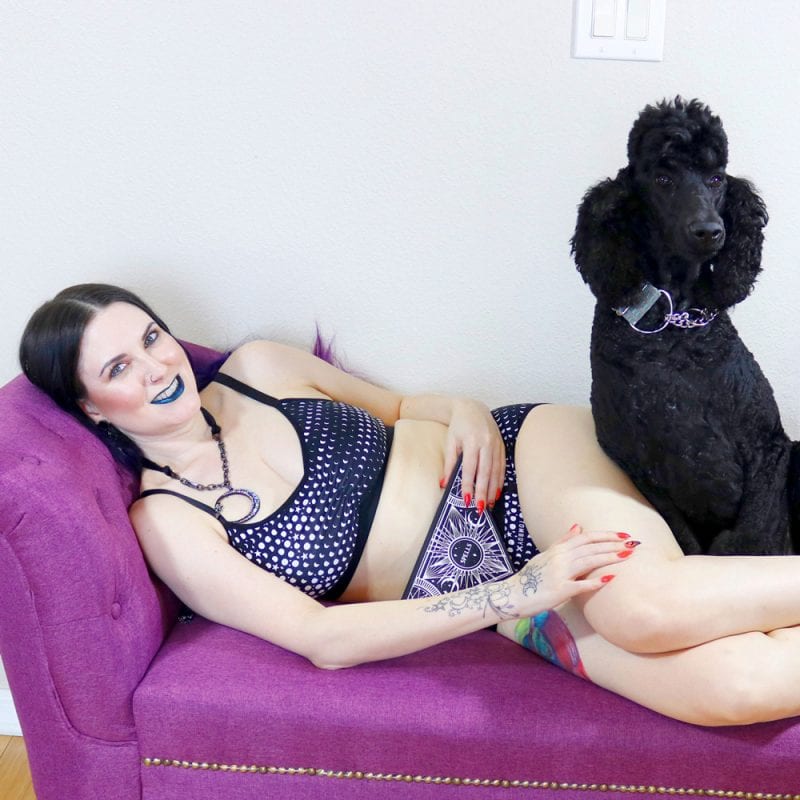 I really like the TomboyX Lunar Eclipse print too! It's cute and made up of stars and phases of the moon.
Lunar & Hallowings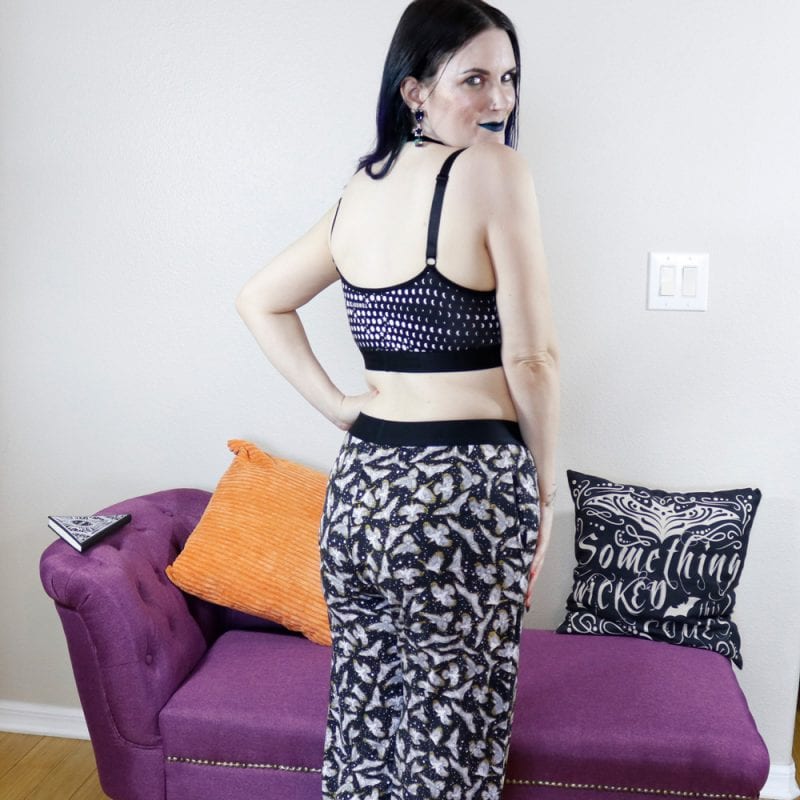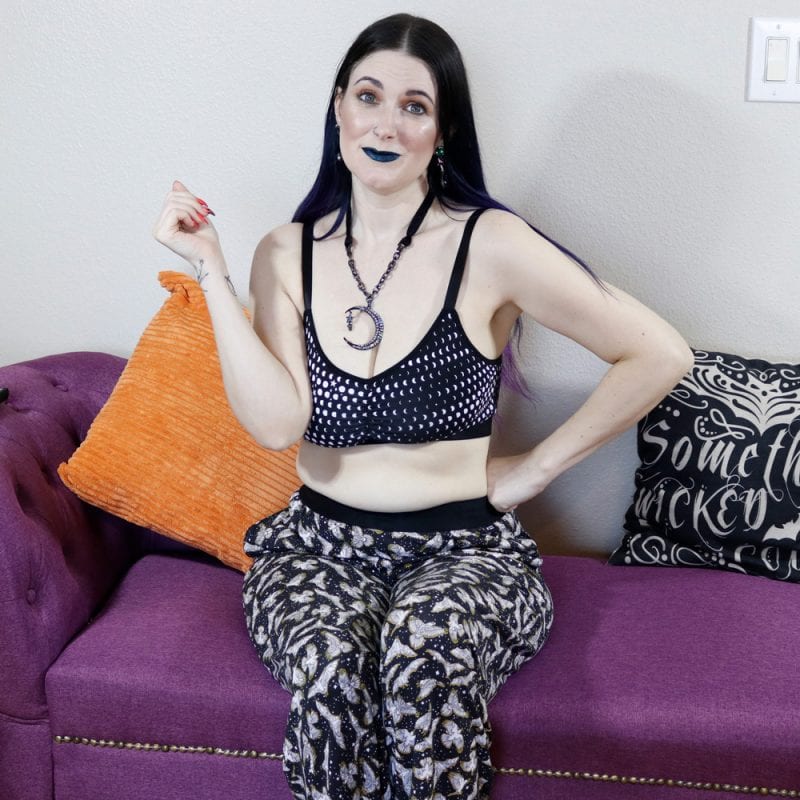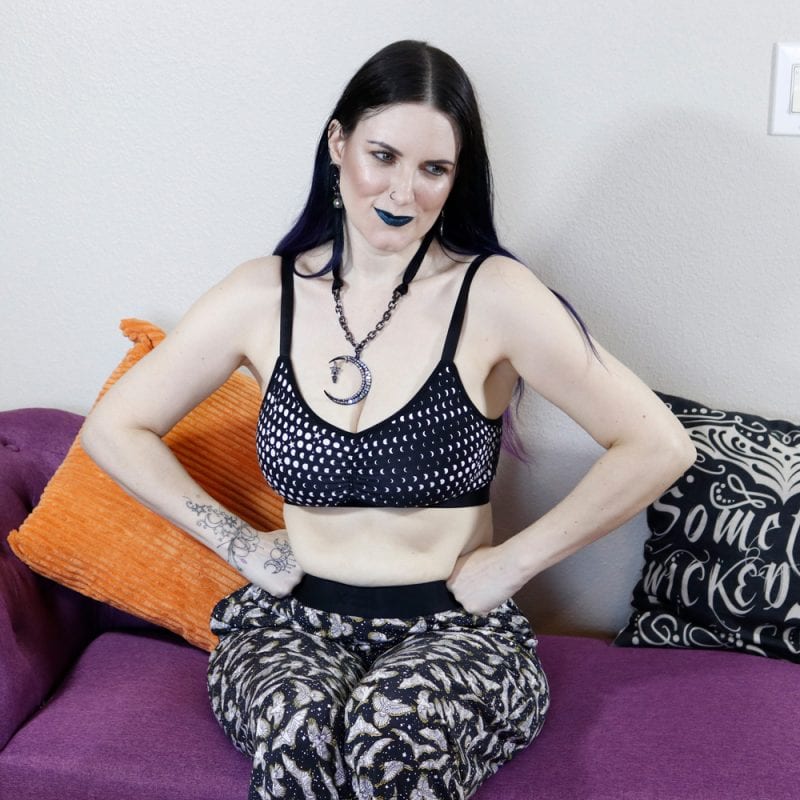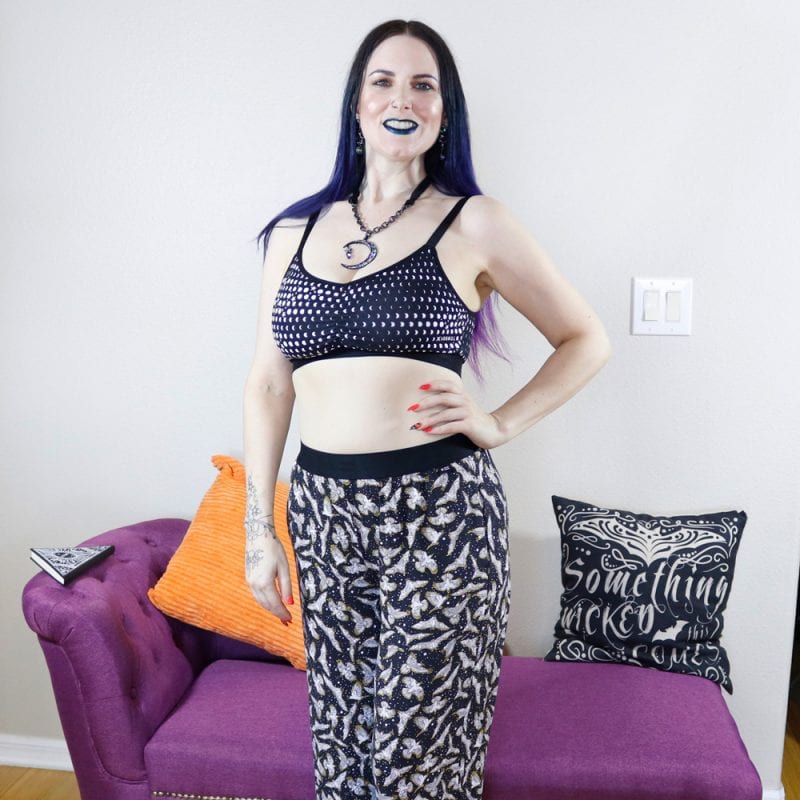 We did this little Lunar Eclipse and Hallowings combo from the TomboyX Halloween Collection with a bit of attitude. I followed Carlye's direction for posing. She's fantastic at giving helpful guidance! Love my Wicked pillow? Get yours here!
In case you're wondering, I'm wearing the Tarte Fall Feels palette on my eyes and cheeks. For the full details on this makeup look check out Tarte Caramel Apple Look.
TomboyX Grey Skulls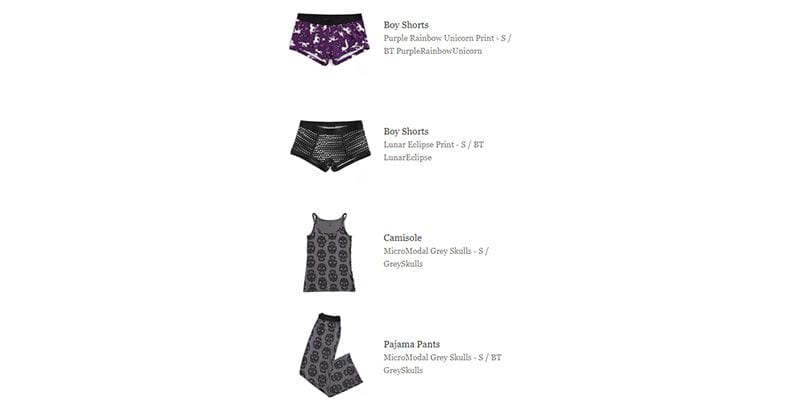 When I saw that the TomboyX Halloween Collection had a late addition in the Grey Skulls print, I placed another order. I'm looking forward to using the Grey Skulls as lounge wear!
Oh and as far as mass appeal goes, Dave liked how soft the micromodal Hallowings pants are, so he ordered his own Grey Skulls pajama pants! Now he's prepped for our next pajama party. These pants are like 95% micromodal and 5% spandex. They're the epitome of comfort.
My only complaint with the whole TomboyX Halloween Collection? Every print I love isn't offered in every style I love! I prefer the bikini bottoms, but you can't get the Hollywood Horror or Lunar Eclipse in that style. I did give the boy short style a try and it's really nice! I was also sad I couldn't get the Hollywood Horror & Lunar Eclipse prints in the Pajama pants, because that material is so amazingly soft.
TomboyX's micromodal is so silky soft & comfortable to wear! That's what got me hooked on their underwear – the luxurious comfort can't be beat. I reach for my TomboyX panties before anything else. The bralettes are perfect for lounging. And now that I've tried one of their pajama pants, I want more, in all my favorite prints & colors! Which TomboyX Halloween Collection print is your favorite?
If you love TomboyX, let me know your favorite print in the comments below! If you haven't tried TomboyX yet, give them a try here! They're Phyrra approved.