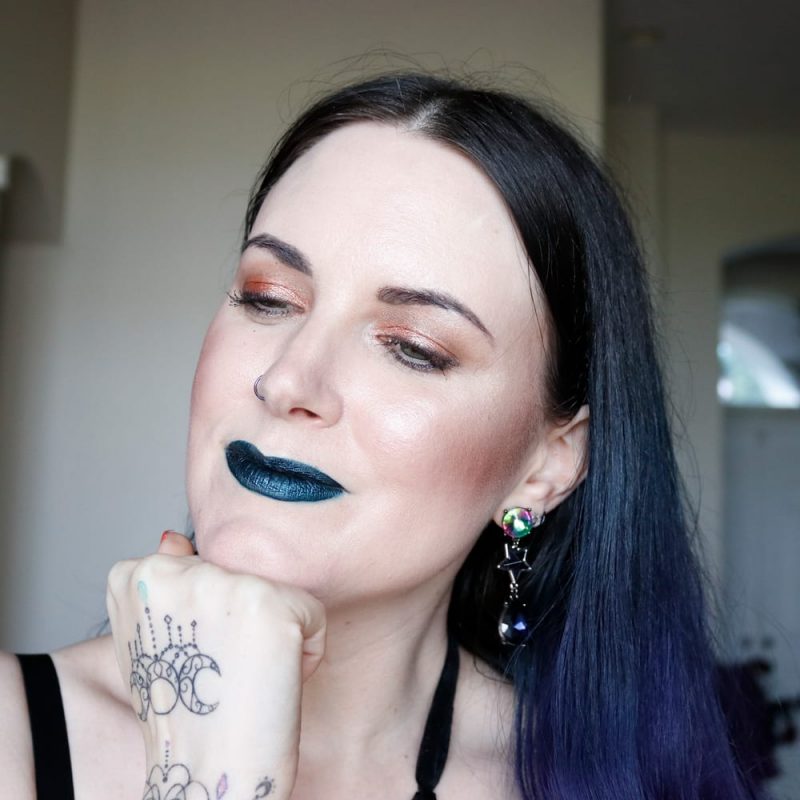 Warm Up Your Eyes with Tarte Caramel Apple for Fall
Warm up your eyes with Tarte Caramel Apple for Fall! Tarte recently released the Fall Feels Caramel Apple chrome paint pot & Jen suggested I pick it up because she thought it would make my blue-green eyes pop. Macys was having a sale so I ordered via their site.
Where to Buy
Tarte, Sephora, Macys
Price
$22
Tarte Fall Feels Chrome Paint Pot in Caramel Apple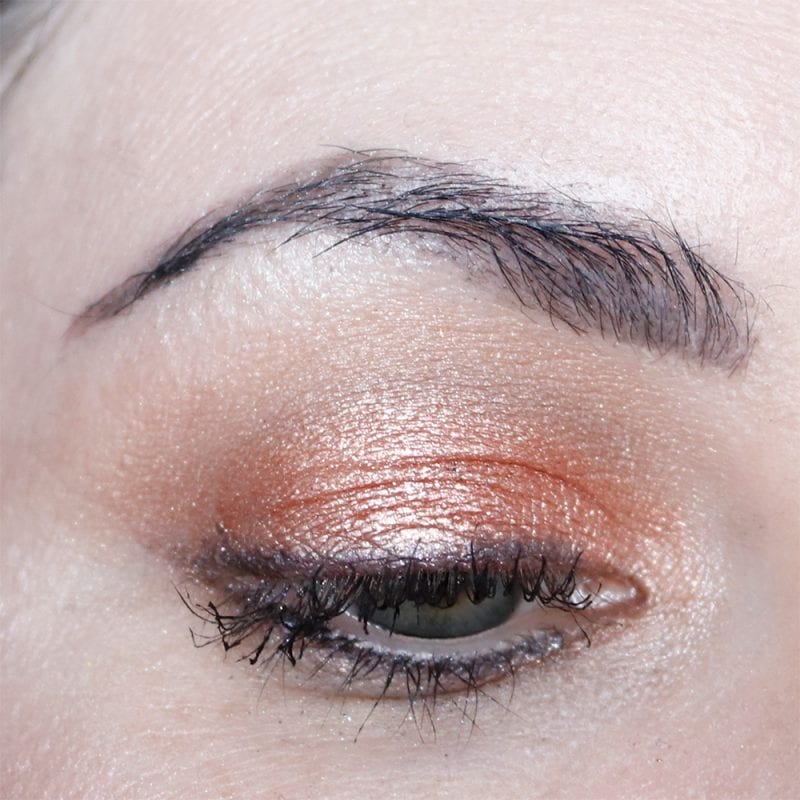 I put together a super simple look to make Tarte Caramel Apple the star of the show.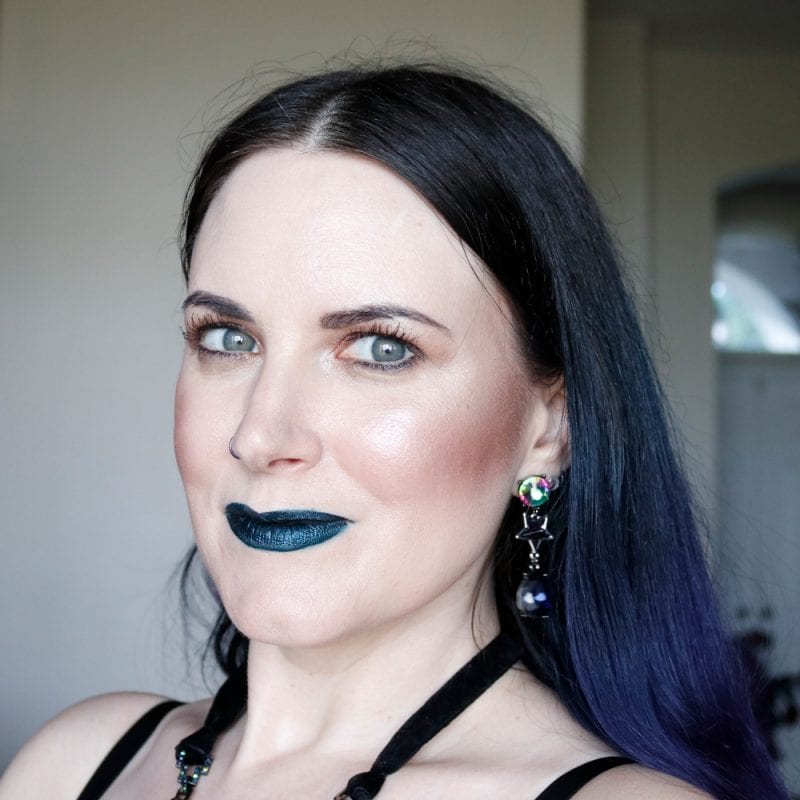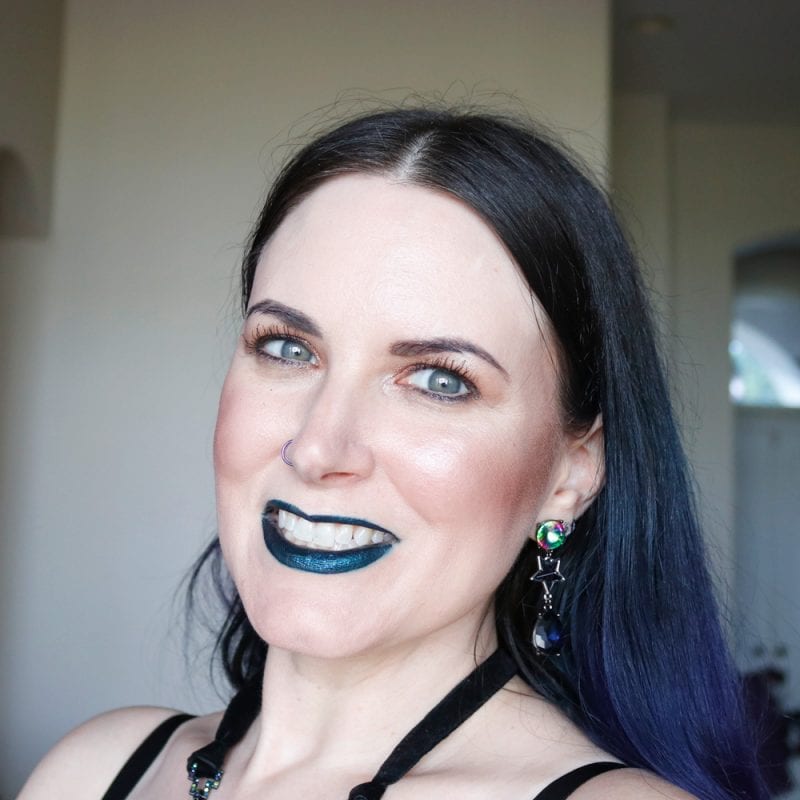 Eyes
Nyx Sweet Cheeks So Taupe – crease
Tarte Caramel Apple – lid
Urban Decay Dragon Smoke pencil – upper and lower lash line
Milk Makeup Kush Mascara
Ofra Glazed Donut
Lime Crime Smokey Brow Pen
Face
Milk Makeup Hydro Grip Primer
Milani Conceal + Perfect Foundation Stick in Porcelain
Nyx Sweet Cheeks So Taupe – contour
Tarte Fall Feels – blush
Black Moon Shroom – blushlight
Ofra Glazed Donut – highlight
Urban Decay Summer Solstice All Nighter Spray
Lips
Melt Latex
Sugarpill Sub-Zero
Tarte Caramel Apple & Fall Feels
In my never-ending quest of how to wear warm colors and not have them look terrible on me, here's what I did today. I used Nyx's So Taupe blush on my eyes through the crease and on a tiny smudge brush at the lower lash line. So Taupe is a taupe with some warmth and shimmer to it. Then I applied Tarte Caramel Apple dry (I should have used it wet to make it more intense but I thought it looked really nice as is), which is this beautiful deep rose gold shimmer that definitely leans warm. To balance those two out, I used Urban Decay Dragon Smoke pencil, which is sort of like a blackened navy with teal blue reflects, to line the upper and lower lash line. This might be my new favorite liner because I love the effect it had at the lash line.
For my face, I contoured the cheeks with Nyx So Taupe, which also helped to tie together the cheeks and eyes. I used Tarte Fall Feels blush from the Tarte Fall Feels palette to add color to my cheeks. Nude Pinks like this look great on me! I added a bit of Black Moon Shroom on top as a blushlight, as it's a pink and gold highlighter. Then I highlighted my face with Ofra Glazed Donut, a blinding white highlight.
To try to keep my face balanced, since I'd gone warm on the eyes and neutral/warm on the cheeks, I went cool/neutral on the lips with Sugarpill Sub-Zero. Sub-Zero is a blackened navy with teal blue reflects, so it matches the Urban Decay Dragon Smoke pencil. The blackened effect on this lipstick helps it work more as a cool neutral for me.
Urban Decay Dragon Smoke pencil is something of a sleeper hit for me. I loved the UD pencils from the Game of Thrones release, but haven't heard much, if any, talk about that collection. I keep stanning for the pencils, especially Dragon Smoke. It's just so beautiful to play with! I'm obsessed with blackened blue things in general though. It's perfect for Fall and Winter.
The Tarte Caramel Apple Chrome Paint Pot and Fall Feels Palette definitely work well together. If you're a cool-toned person like me, you can definitely pull off wearing these warmer hues if you are strategic with your color placement. How would you wear Tarte Caramel Apple?