Cruelty Free Makeup Brands List
Last Updated October 26, 2020
Welcome to my Cruelty-Free Makeup Brands List 2020! I choose to support cruelty-free brands even if they have a parent company that is not cruelty free. I believe that supporting animal-friendly companies goes a long way toward the eventual elimination of animal testing. If a brand is not cruelty free but decides to go cruelty free, I will support them! I want brands to stop testing on animals.
How to Start Going Cruelty-Free
Join the PhyrraNyx Facebook Group to make new friends, share makeup looks & talk about cruelty-free beauty.
Subscribe to my Youtube Channel for cruelty-free beauty.
Watch my Practical Guide to Going Cruelty-Free.
Hooded Eyes Makeup Manual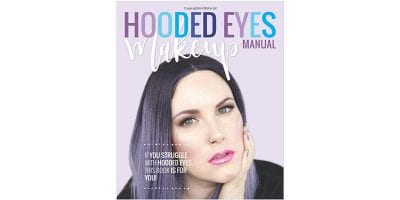 I wrote a book called Hooded Eyes Makeup Manual just for you! It has real people with unfiltered tutorials and guides. Every brand in the book is cruelty free! If you are new to makeup, a makeup enthusiast, a cruelty-free beauty lover, or someone with hooded eyes, you will love this book! Get your copy from Amazon!
New Cruelty-free Beauty Brand List
My new cruelty-free beauty brand list is easily searchable! You can choose a letter from the drop down, or click any of the boxes to refine your search.
When you see the green dot for vegan next to a brand, that means that the brand is either 100% vegan or has an easy to shop vegan section on their website.
When you see the grey dot, it means that the brand is cruelty-free but has a non-cruelty-free parent company.
When you see the pink dot, it means a brand is Leaping Bunny Certified, the gold standard for cruelty-free beauty!
Please Note: On June 20, 2019 Cruelty-free International announced that Estee Lauder Companies would be working with Leaping Bunny & Cruelty-free International to get some of its brands Leaping Bunny Certified. This does not mean that they are currently Leaping Bunny Certified or that they are currently all cruelty-free.
Also Note: I now believe most, if not all, brands on PETA's cruelty-free list are cruelty-free. Here's why.