Hello, beautiful creatures! Today I'm sharing my Aromaleigh Indie Makeup Brand Review with you. Aromaleigh is a top indie makeup brand that has been around for 25 years!
This feature contains a mix of products purchased by me and PR.
Aromaleigh set up a discount code of CORDELIA to save you 15% if you want to use it and it will pay me 15%. The WELCOME10 code gives you $10 off $30 if you are a new customer and it is your first order.
Where to Buy
Aromaleigh
Aromaleigh Indie Makeup Brand Review Video
Watch the video on YouTube for Closed Captioning in English!
Please watch the video to see all of the swatches in action and hear the full review.
Eyeshadow Swatches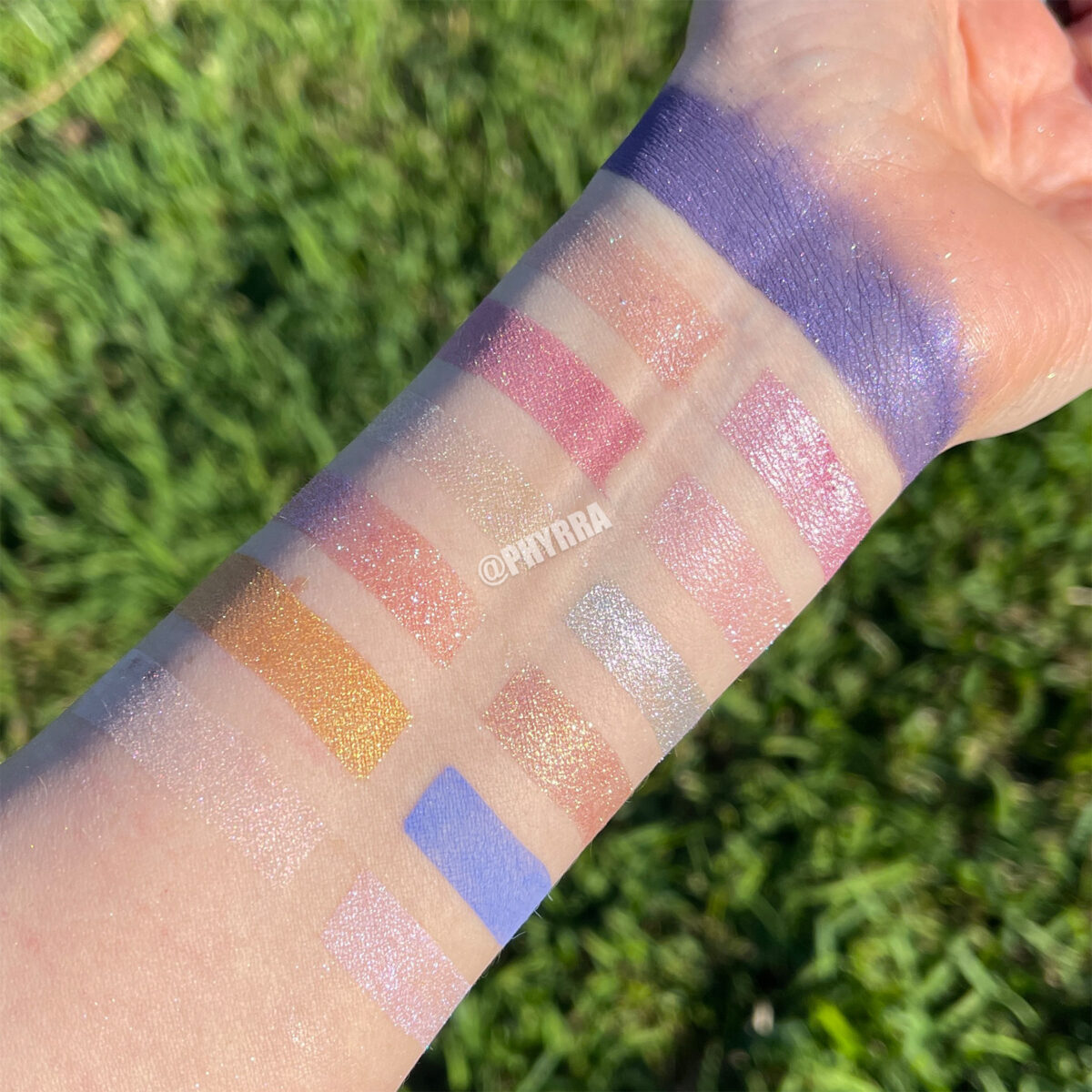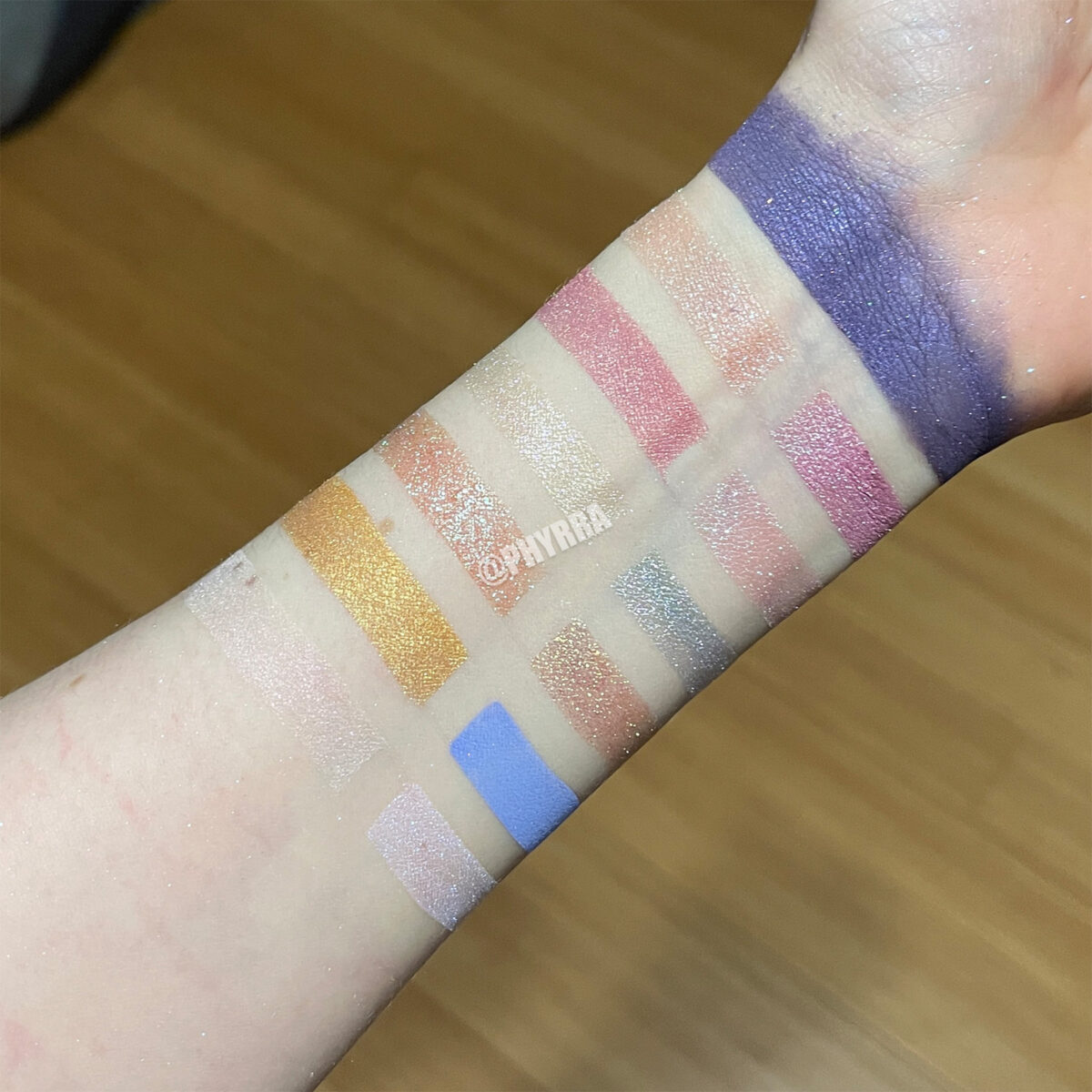 Swatches from top to bottom of Aromaleigh Eyeshadows:
Phaedra
Inward Melodies – Keenly Glowing
Amnesia – Desideratum
Serendipity – Megistomela
Pallas Athena – Threads of Gold
Tamar – Price of Fame
White Clover – Pink Dogwood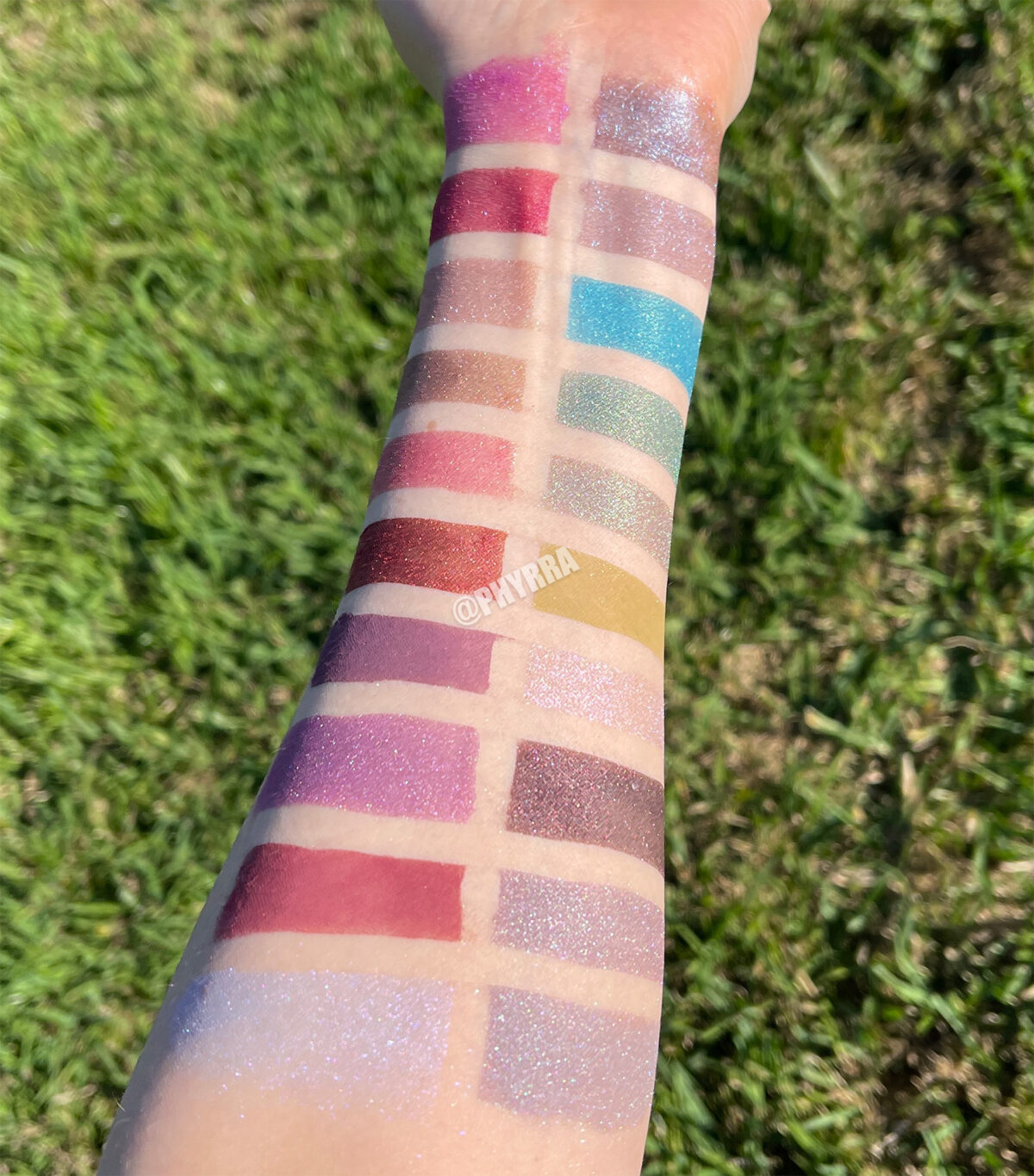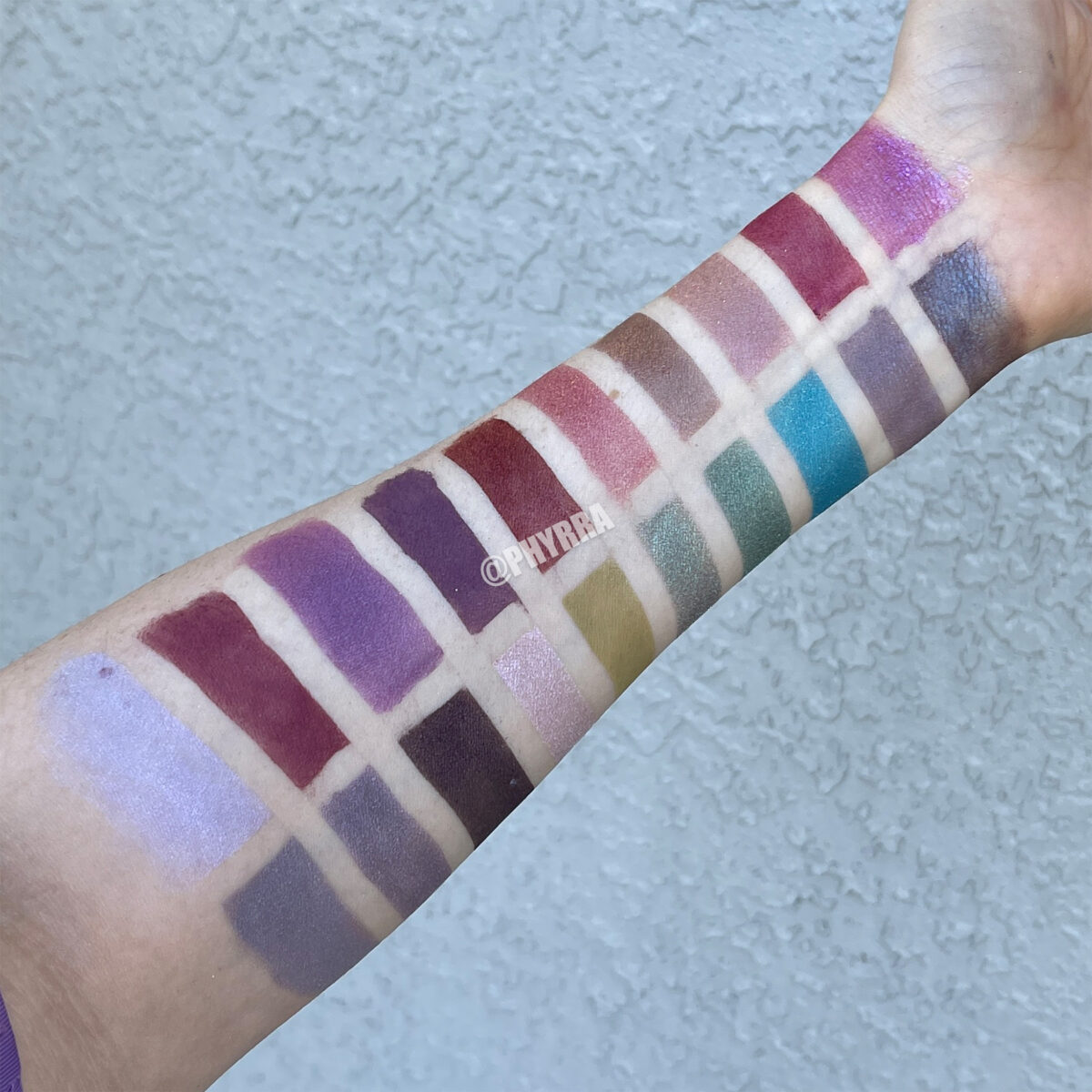 Swatches from top to bottom of Aromaleigh Eyeshadows:
Magenta Moon – Depths of Erebus
Ruby Spark – Whippoorwill
Perserverance – Asterion
Vervain – Vine
Magma Bloom – Leiurus
Hubris – Impudence
Kalma – Rose
Beaujolais – Amarone
Medousa – Crystal Fretting
Tiny Bluet – Hypatia
Multipurpose Cheek Products Swatches


Swatches from top to bottom of Aromaleigh Cheek Products:
Iada – Yuki Ona
Song to the Moon – Ixchel
Ostara – Diana
Kupala – Regina
Minerva – Venus
Coventina – Pharmakon
Thalassa – Enamored
Ishtar – Lilith
Blodewuwedd – Firecracker Plant
Deathly Pallor – Nyx
Aromaleigh Lip Color Cremes and Glosses


Swatches from top to bottom of Aromaleigh Lip Glosses and Lip Color Cremes:
Posh Rose
Acanthaster Brevispinus
Spirits Wept
Persephone
De Profunduis
Gorgon
Red Hooded Eyes Makeup Tutorial Featuring Aromaleigh
I created a gorgeous red hooded eyes makeup tutorial featuring Aromaleigh. I used Ruby Spark, Magma Bloom, Magenta Moon, Firecracker Plant, and Ostara from Aromaleigh for this tutorial.
Aromaleigh Indie Makeup Brand Review
Aromaleigh is an indie beauty brand that, instead of focusing on illegal intellectual property ideas for products, the owner has focused on a lot of historical, scientific, and nature based collections, which I find endearing. Sure, sometimes I struggle to pronounce the names of products, but I think that for a lot of scientists, they probably enjoy seeing scientific names. I personally love the goddess names the most.
I just want to touch briefly on Aromaleigh pricing. Foundation samples are $2.25, and foundation jars range from $7 to $16 to $38 depending on the size. Cheek product samples are $2, mini jars are $7, and full size are $14. Eye shadow samples range from $1.25 sample baggie, $3.50 for a mini jar and $7.25 for a full size. These prices vary based on which collection. The lip balms are $4.75, the lip color cremes are $7, and the glosses are $12.99.
Aromaleigh has frequent sales, and if you're a new customer you can use the coupon code of WELCOME10 to save $10 off your order of $30+ There's free shipping for orders in the USA that are $75+. Gifts with purchase are also included with orders of $15+.
How I discovered Aromaleigh was I was looking for mineral makeup foundation that matched my skintone.
Some of her collections are the Six Wives of Henry VIII, Appalachian Wonder, Birds of a Feather, Goddess collection, Norse Saga, Mythos, Fatalis, Insectarium, the Color of the Year Capsule Collection, and the 25th Anniversary collection.
Final Thoughts
Overall, I love that Aromaleigh is a creative artisan handmade indie brand with extremely affordable pricing. I've been watching drugstore makeup climb up in price to where Nyx is now selling a primer for $20. Indie brands rarely seem to raise prices, even to keep up with inflation.
Aromaleigh Color Creme lip products are something I think more people should take note of. If you're in love with the Merit Signature lipsticks, which are $26, the Aromaleigh Color Cremes are $7. They both offer nourishing ingredients for the lips with color. I believe these may be dupes.
And I can't gush enough about the cheek products. I love a glowy lit from within blush with an otherworldly ethereal highlighter glow in rainbow hues. Aromaleigh creates so many products to help me create that type of look I love! If you love this too, I think you'll love Aromaleigh.
What do you think of Aromaleigh? Have you tried their products?
More to See