The Number One Thing You Can Start Today to Be a Happier Person

The Number One Thing You Can Start Today to Be a Happier Person
Today I'm letting you in on the best thing I've done for myself in 2020. The number one thing you can start today to be a happier person is to begin gratitude journaling. I'm into biohacking and life hacking to the best of my abilities. Last summer when I took Erika Viera's awesome Youtube course, one of the sections in it was with Dr. Shannon Irvine. I fell in love with Dr. Irvine's podcast and brain priming to help positively rewire your brain.
This led me to start gratitude journaling In January 2020. In just 1 month I saw the most significant change in my daily outlook on life since I went on daily anti-anxiety meds. Gratitude journaling helps you to biohack your brain and rewire it. The definition of gratitude is appreciating what is valuable and meaningful to you. A general state of thankfulness.
Gratitude Journaling Video
Watch the Gratitude Journaling video at Youtube with Closed Captioning in English!
Gratitude Journaling Look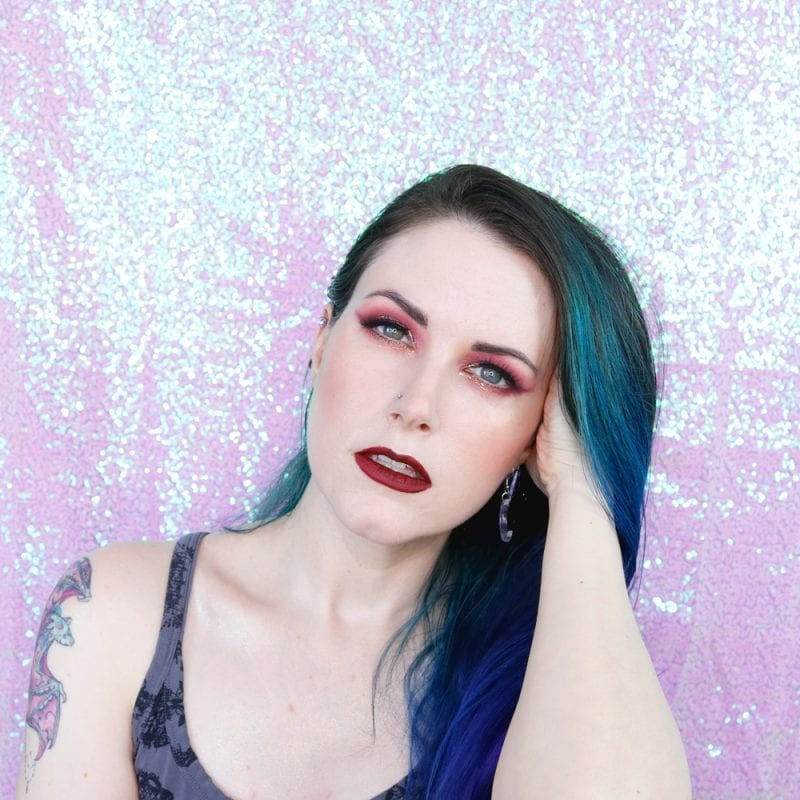 Clothing
TomboyX Grey Skull Print Top & Bottoms
Eyes
Urban Decay Eden Primer
Cozzette Powder in C1
Sugarpill C2 Young Blood
Lime Crime Venus XL Boticelli, Goddess
Kristen Leigh Glimmer Gels Indisposed, Epiphany
Eyeko Black Magic Mascara
Magnetic Lashes
Elizabeth Mott Black Brow Gel
Urban Decay Brow Blade in Blackout
Face
Clove + Hallow Liquid Skin Tint in 1
Sugarpill C2 Retrograde blush
Ofra Rodeo Drive highlight
Nyx Sweet Cheeks Matte So Taupe contour
Fenty Lavender Pro Filt'r Powder
Anastasia Beverly Hills Dewy Spray
Lips
Clove + Hallow Sangria Lip Velvet
I'll be sharing a tutorial on this look soon, probably Sunday.
Gratitude Journal Supplies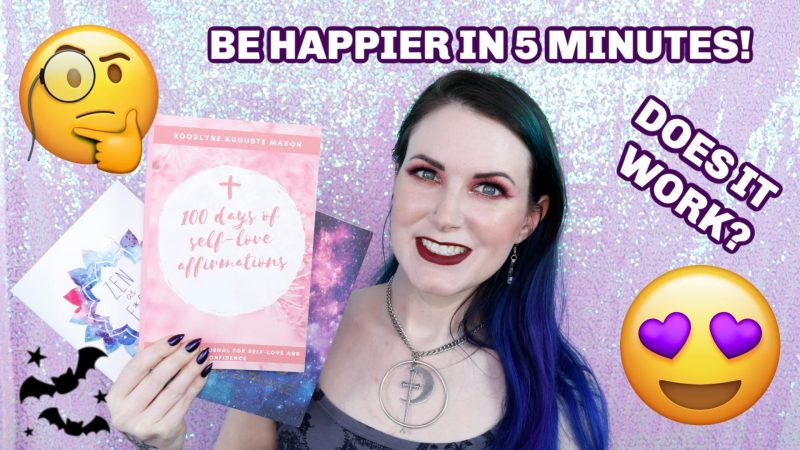 Like I stated in the video, you can get started with gratitude journaling fast and free! All you need is a pen and paper OR to speak it out loud. It's one of the best, quickest 5 minute journal styles out there. Have you tried gratitude journaling? Or do you do another type of journaling? Let me know!