Rituel de Fille Inner Glow Creme Pigments to Enchant Your Face
As you know, I love Rituel de Fille. The Rituel de Fille Inner Glow Crème Pigments, Rare Light Luminizers & Alchemist Highlight Intensifier are the products I use the most from the brand. I wanted to share my collection with you.
Rare Light Luminizers PR sample. Everything Else purchased by me.
Where to Buy
Rituel de Fille, Ulta, Credo Beauty, Net-a-Porter, Mecca, Cult Beauty, Revolve, Goop, Verishop, Bloomingdales
About Rituel de Fille
Rituel de Fille is a 100% cruelty-free luxury makeup brand with some vegan options. They are Leaping Bunny Certified. Rituel de Fille is inspired by the magical side of natural ingredients, where pigment is elemental, ceremonial and powerful. Rituel de Fille's lipsticks, lip sheers, eye soots and cream blushes are all carefully handcrafted for uniquely bold, lasting color. Every Rituel de Fille color is obsessively formulated in-house by the Ramos sisters to meet our exacting standards. We approach our formulation like potion-making: we carefully select each pigment, oil and wax for a clear purpose, and develop each color from the ground up to contain the fewest possible ingredients. We use nothing extraneous, and avoid fillers.
Rituel de Fille checks a lot of boxes for a lot of people. They're a women-owned indie brand, cruelty-free, vegan options, palm-oil free (good for the orangutans!), and Leaping Bunny Certified. They're also a 'Clean Beauty' brand. They don't use filler ingredients. In fact, the only ingredient they use that I despise is probably lavender oil.
See all of my Rituel de Fille makeup features!
Rare Light Luminizers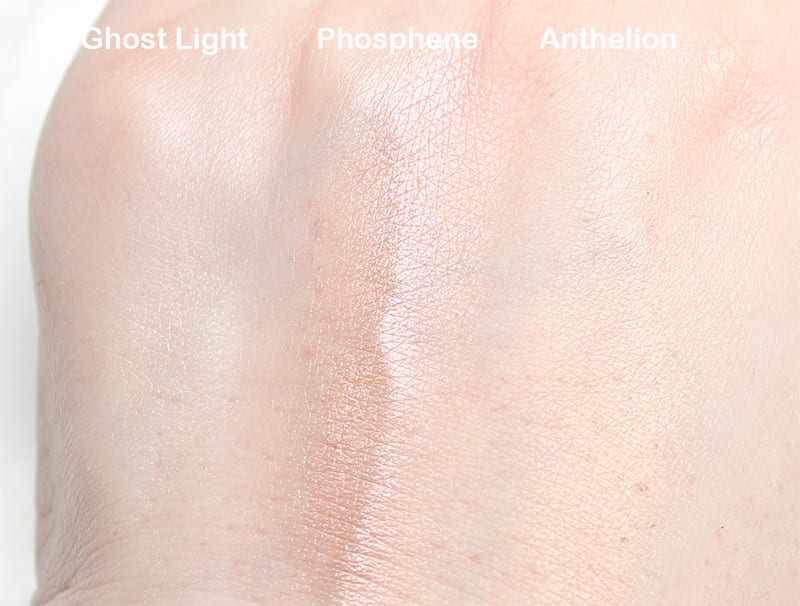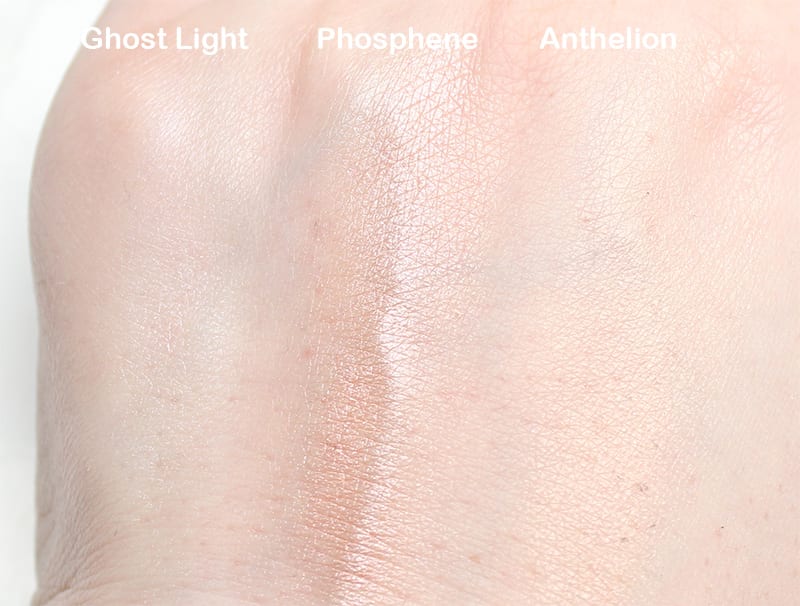 Ghost Light – opalescent cool pink with violet-blue-shift
Anthelion – striking gold with subtle red-orange shift
Phosphene – radiant pale beige with peachy-blush shift
When I originally tried the first set of Rare Light Luminizers that Rituel de Fille generously sent me, I wasn't really thrilled with them because they were too subtle for my taste and deeper than my skintone. I didn't really feel like they worked as highlighters on me, based on my personal taste in what I like in a highlighter. Mickey liked them but felt like they were more suited to skintones less fair than mine.
What I Want in a Highlighter
I want the highlighters I wear to give me the lit-from-within ethereal pearlescent glowy skin that I crave. Yes, I want to look ethereal and otherworldly. I want my dry skin to look glowy and gorgeous.
Because my skintone is very fair and neural to cool olive yellow in undertone, I prefer a white-based highlighter. Most highlighters with a non-white base don't look right to me because they blend in or are darker than my skintone, so I'll often use them as highlighting blushes. That is why I didn't really care much for Ghost Light, Anthelion or Phosphene on me, though I think they're lovely on others.
What I Don't Want in a Highlighter
I do not want chunky visible glitter in my highlighter that emphasizes any texture on my cheeks. I have great skin, but I still feel like glittery highlighters make my cheeks look strange in a bad way, not sexy.
What I Want in a Contour
I want my contour color to mimic actual shadow, so that means it needs to be cool toned. I find cream contours to be pretty much goof proof.
Inner Glow Creme Pigments Swatches and More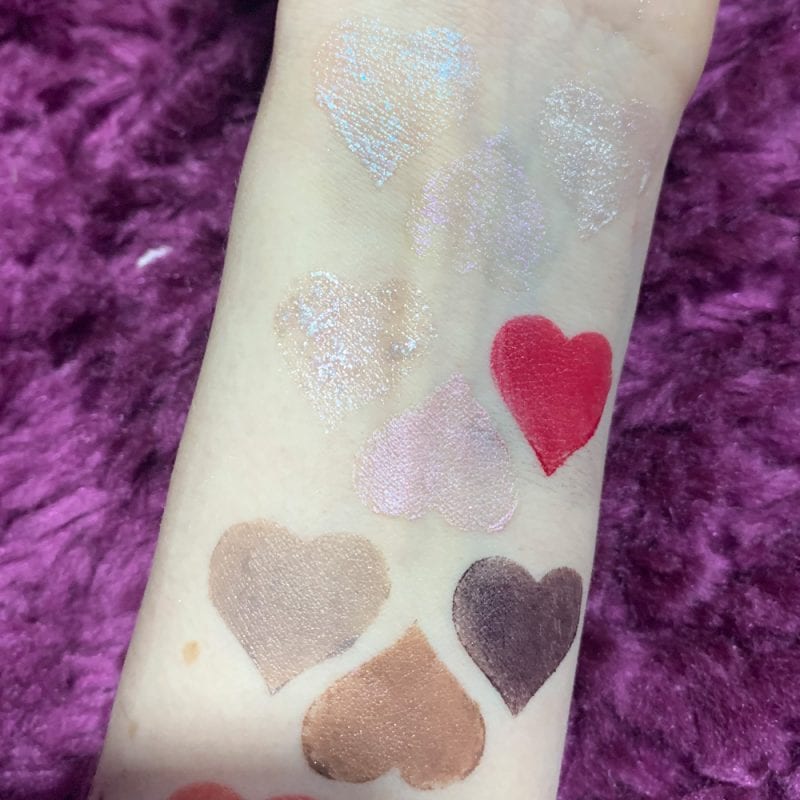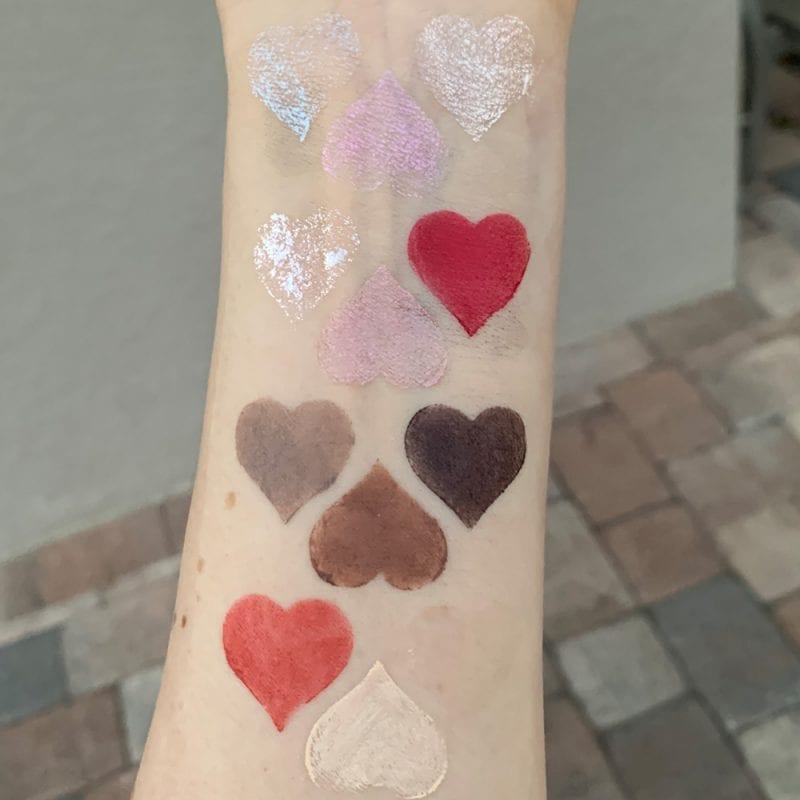 Outdoors in indirect, overcast natural light.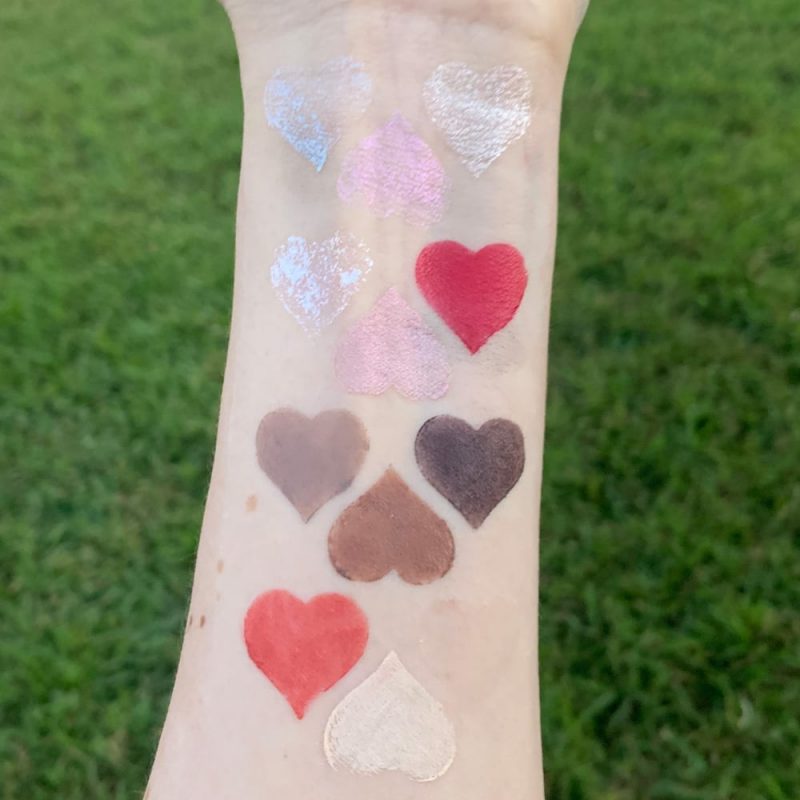 Outdoors in direct, overcast natural light.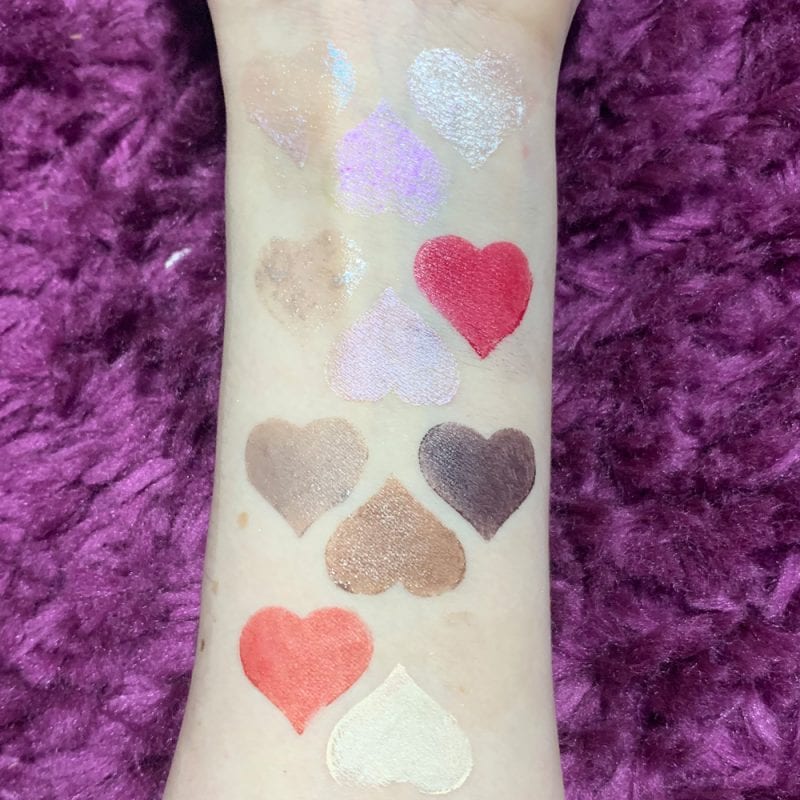 Indoors under daylight bulbs.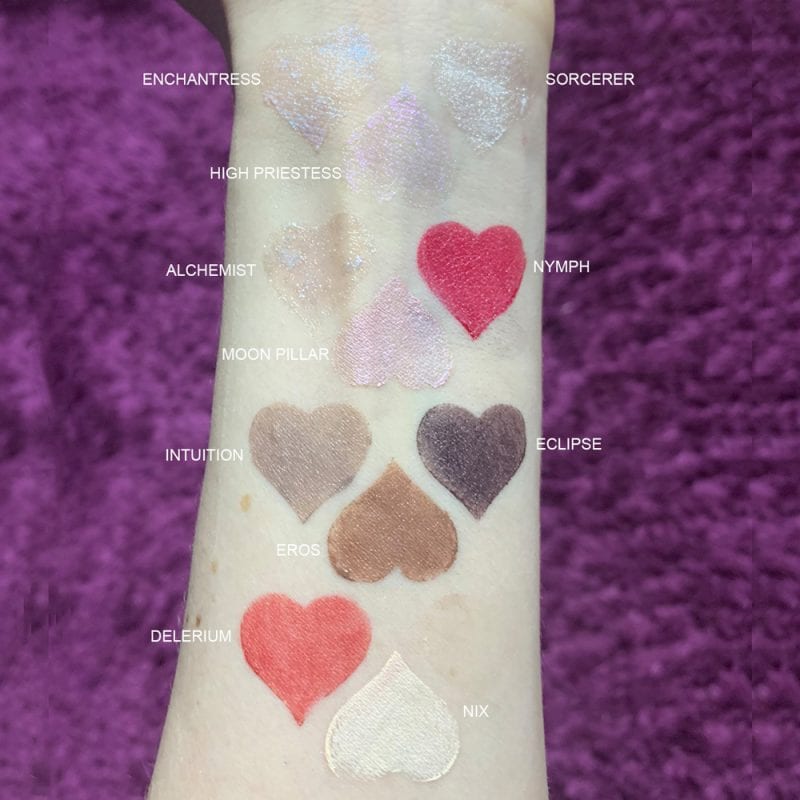 Enchantress – Bioluminescent extraterrestrial aqua shift
Sorcerer – Liquid metal silver shift
High Priestess – Cosmic lilac shift
Alchemist – The Alchemist is the highlighter for your highlighters, a transformative topper for your favorite luminous products. This remarkably radiant, glistening crème product enhances glow, adds a dewy finish and creates mesmerizing iridescent glimmer while maintaining the color of the highlighter beneath.
Moon Pillar – a soft, cool-toned mauve with a subtle violet glow
Nymph – dewy matte translucent blood red
Delerium – subtle shimmer nectarine with golden highlights
Intuition – a soft gray with a hint of taupe and mauve
Eros – rosy-hued sandy beige
Eclipse – dewy matte subtle aubergine to rich black
Nix– for fair skin with neutral undertones
Intuition is the BEST contour for fair skin like mine. Its hue reminds me of OCC John Doe (RIP OCC, I miss you!). Eros is nice but definitely warmer-toned. Eclipse is an interesting shade and it blends out so easily.
Moon Pillar is a mauve that I think works as a highlighter for most skintones but I prefer to use it as a blush or highlighting blush on me.
Nymph and Delerium are excellent blush colors on me. If I had to wear just 1 blush for the rest of my life it would be Nymph. It can be sheered out to the barest hint of color, or built up to be bold.
I love the intensity of Enchantress, Sorcerer, and High Priestess. The Metamorphic highlighters definitely outshine the original Rare Light Luminizers for me!
I think the Alchemist Intensifier is such an interesting product. I'm still not sure I'm using it right, but it's meant to be worn under other highlighters to make them pop more.
I need to try wearing Nix again soon, as I haven't in forever. It works nicely as a concealer.
Wearing Rituel de Fille Multi Creme Pigments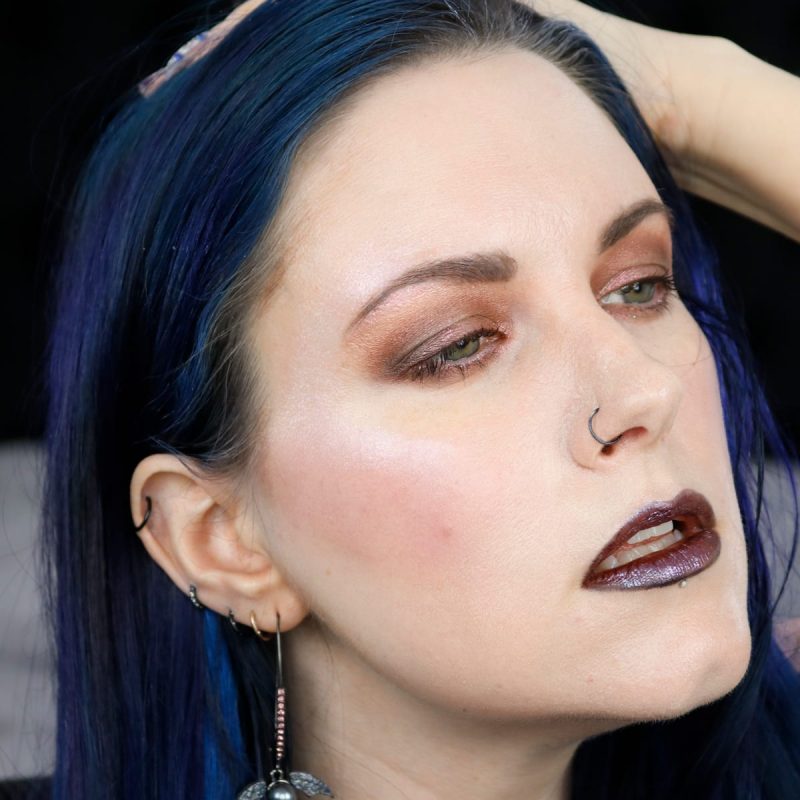 In the photo above I'm wearing Nix concealer, the Alchemist highlight enhancer with Lunaris on top. Click here for the full Rituel de Fille One Brand tutorial.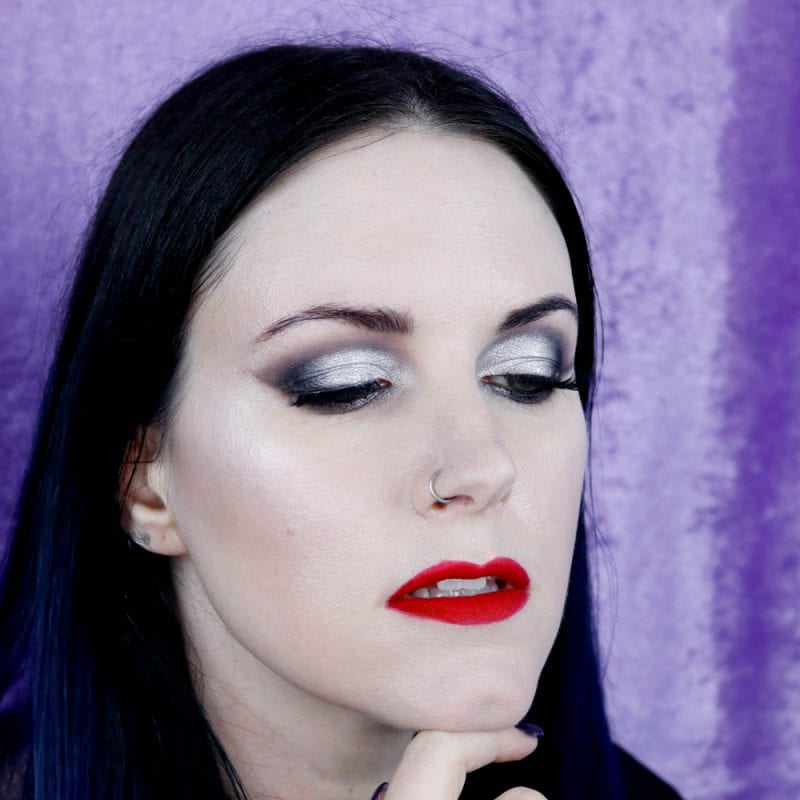 Intuition is my go-to contour color. However, I've also used both Eros and Eclipse for contouring. Mickey loves the texture and hue of Eros for the cheeks. In the photo above, I'm wearing Intuition on my cheeks. Click here for my Morticia Addams Cosplay Tutorial.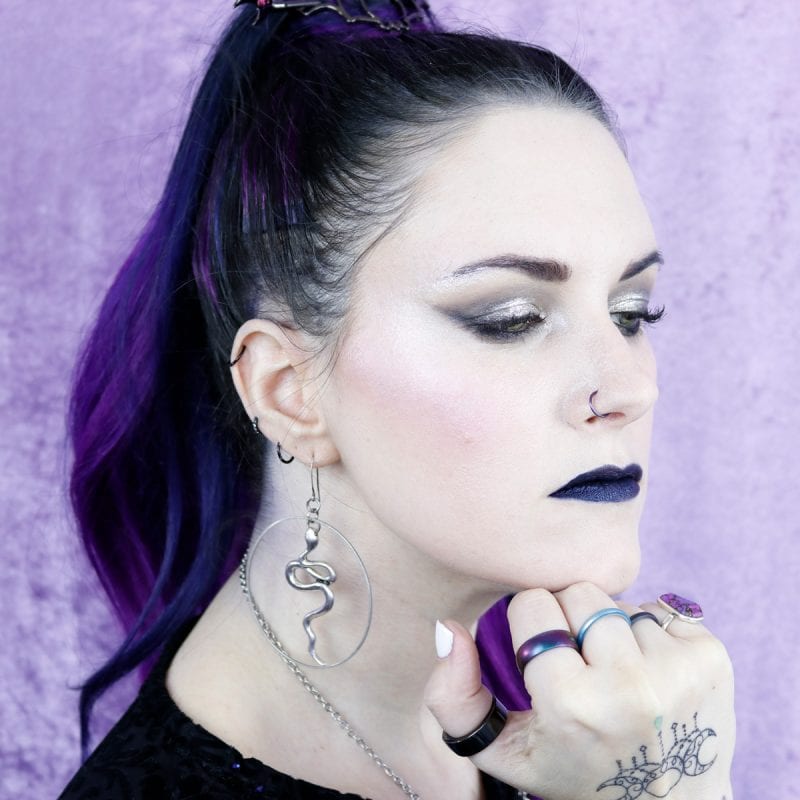 In the photo above I used Nymph as my blush, layered Moon Pillar with it, then used High Priesess, Enchantress and Sorcerer to highlight. See the full details on this look in my How I Became Goth video.
Nymph, Moon Pillar, and Delerium work as blushes on me. Enchantress, High Priestess and Moon Pillar work as highlighting blushes on me. Enchantress, High Priestess, Sorcerer and Alchemist are intense highlights. The Alchemist is a highlighter intensifier meant to be worn under other highlighters.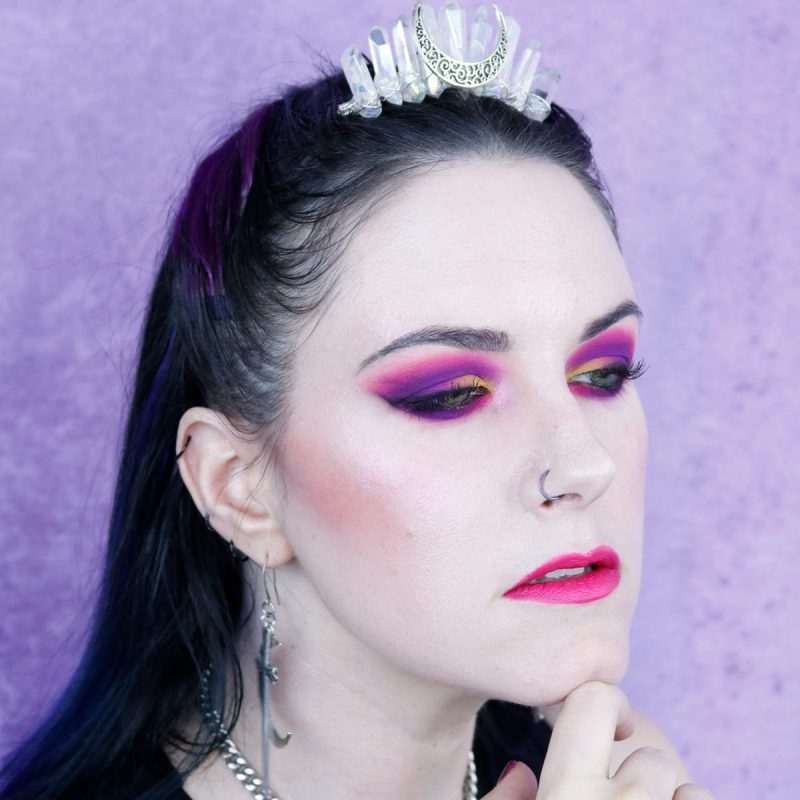 In the photo above I used Delerium blush, Eros and Eclipse to contour, and High Priestess to highlight. See the rest of the details in my Anastasia Beverly Hills Alyssa Edwards Palette Look & Rant.
I love how Delerium looks on me and I originally thought I could not wear orange. Apparently it makes for a stunning blush outside of my comfort zone.
What I Love About the Rituel de Fille Inner Glow Creme Pigments
I love the Rituel de Fille Inner Glow Creme Pigments packaging! The gorgeous round compacts (the first photo in this post) have a delicate witchy star design on the front with the RdF logo. They're sturdy, slim, and they have a mirror inside.
I really enjoy the Rituel de Fille Inner Glow Creme Pigments formula. The Inner Glow Creme Pigments feel like a firm cream in the compact, but my finger tips and skin help to warm up the product and make it blend out easily. This formula is what made me realize why so many people with insanely dry skin prefer cream to powder blush. It just melds with my skin and gives me a pretty flush. The formula makes it easy to blend with each other to create new shades.
While you can wear the Inner Glow Creme Pigments on the lips, I found them to be too drying for my lips. They're also supposed to be good on the eyes but I think I've only experimented with them on the eyes a few times. Rituel de Fille  has a great short video tutorial on how to use the Inner Glow Creme Pigments.
I know many people complain about the luxury price tag with RdF, but I feel like it takes me forever to finish one of their Inner Glow Creme Pigments, so I really appreciate the value in the product.
Rituel de Fille Inner Glow Creme Pigments are beautiful and I enjoy their current shade range. I would love to see them expand it into some more unusual shades. If you're looking for a goof-proof blush, give one of these a try! I recommend starting with Nymph and Intuition if your complexion is similar to mine.
Which color would you wear?