Morticia Addams Tutorial
It's Spooky Season! Let's creep it real with my Morticia Addams Tutorial for Halloween! It's an easy Halloween makeup tutorial for beginners and experienced makeup enthusiasts alike. I share how to create a full face Morticia Addams makeup and costume tutorial. Morticia & Wednesday Addams are two of my gothic fashion icons. Morticia always keeps it classy! She and Gomez from the Addams Family are relationship goals, as they have a healthy relationship. Morticia is a great single or group costume for Halloween, as you can do a group with your partner, your children, or your friends. This Morticia Addams Makeup Tutorial can be adapted for all eye shapes, but works well on my hooded eyes.
Purchased by me.
Morticia Addams Tutorial Video
Please share!
Click Here to Buy the Costume.
Key Makeup Products
Morticia Addams Makeup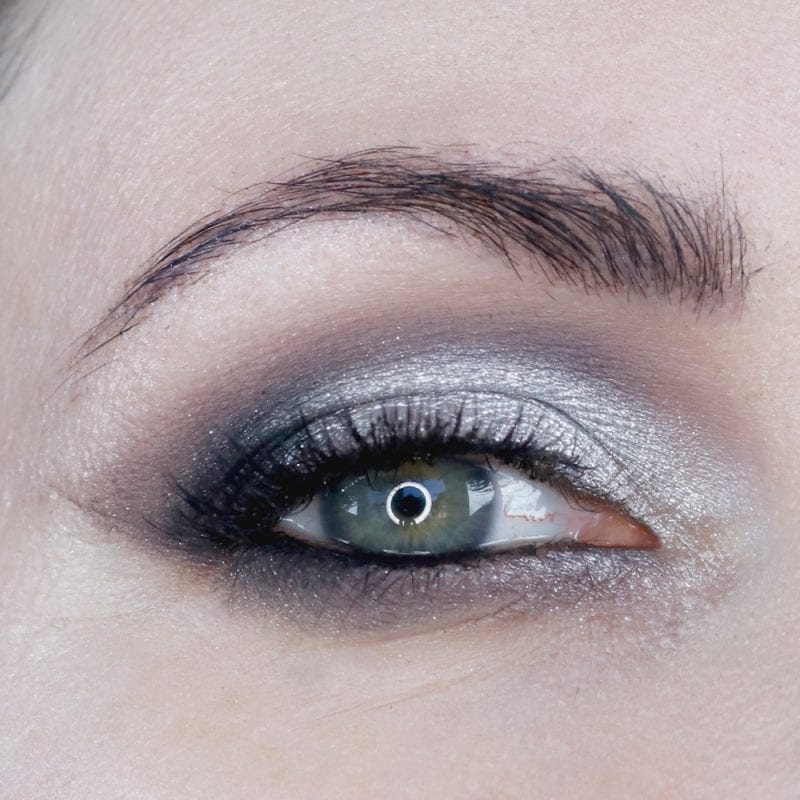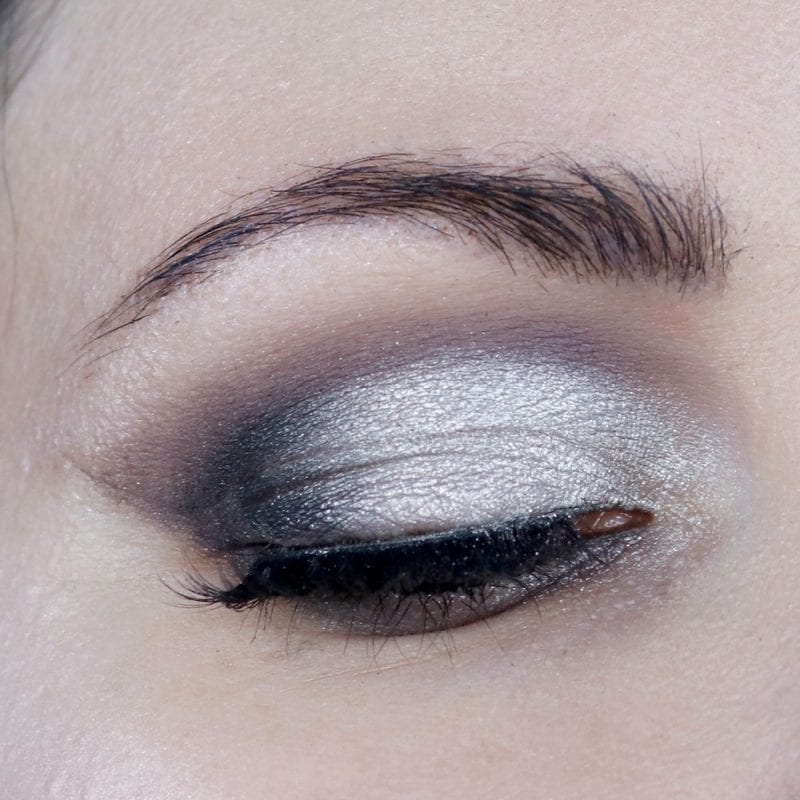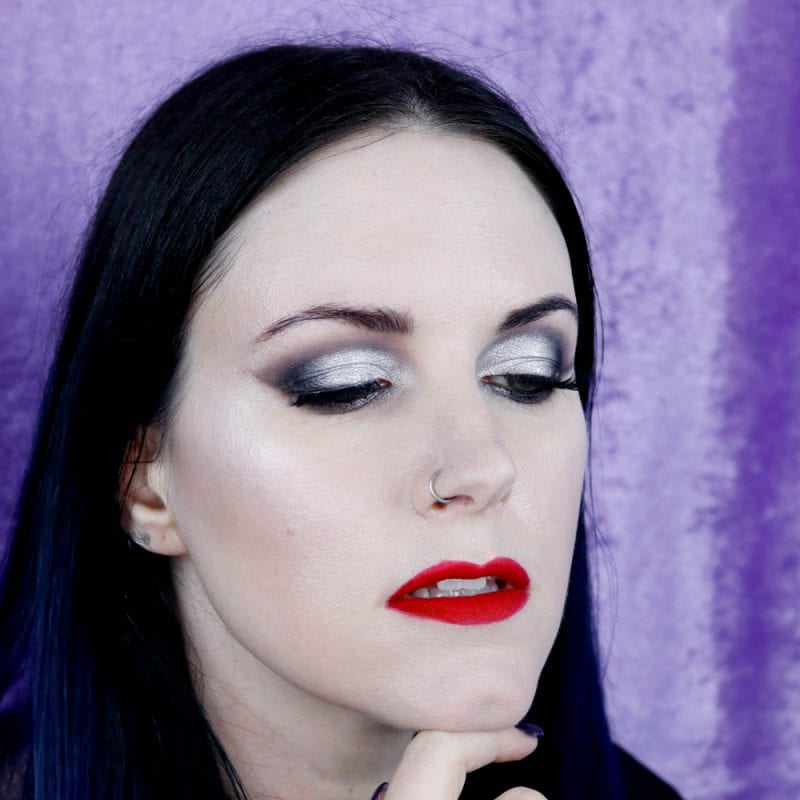 Eyes
Urban Decay Primer Potion
Smashbox Under Eye Primer
Cozzette Beauty Essential Powder in C1
Smashbox Punked Eyeshadow Trio
Black Moon Squid
Tarte Double Take Eyeliner
Milk Makeup Kush Mascara
Velour Would I Lie Lashes
Milk Makeup Kush Brow Gel in Cypher
Face
Milk Makeup Hydro Grip Primer
Milk Makeup Flex Foundation Stick in Porcelain
Rituel de Fille Intuition
Black Moon Squid
Cozzette Beauty Essential Powder in C1
Revolution Pro Skin Finish in Luminescence
Lips
Melt Ambrosia Lip Pencil
Black Moon Sanguis Liquid Lipstick
Morticia Addams Look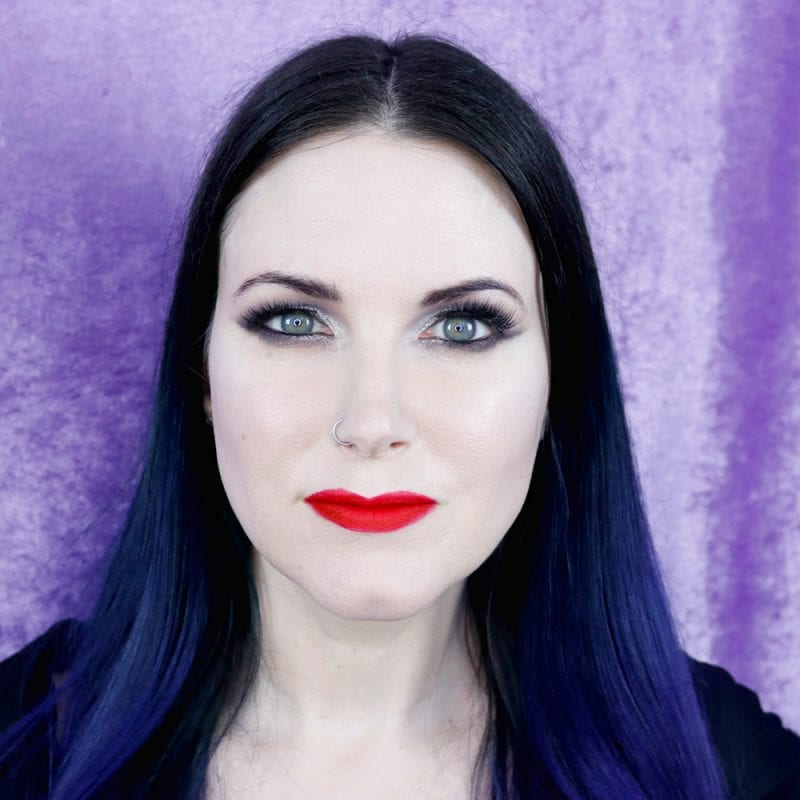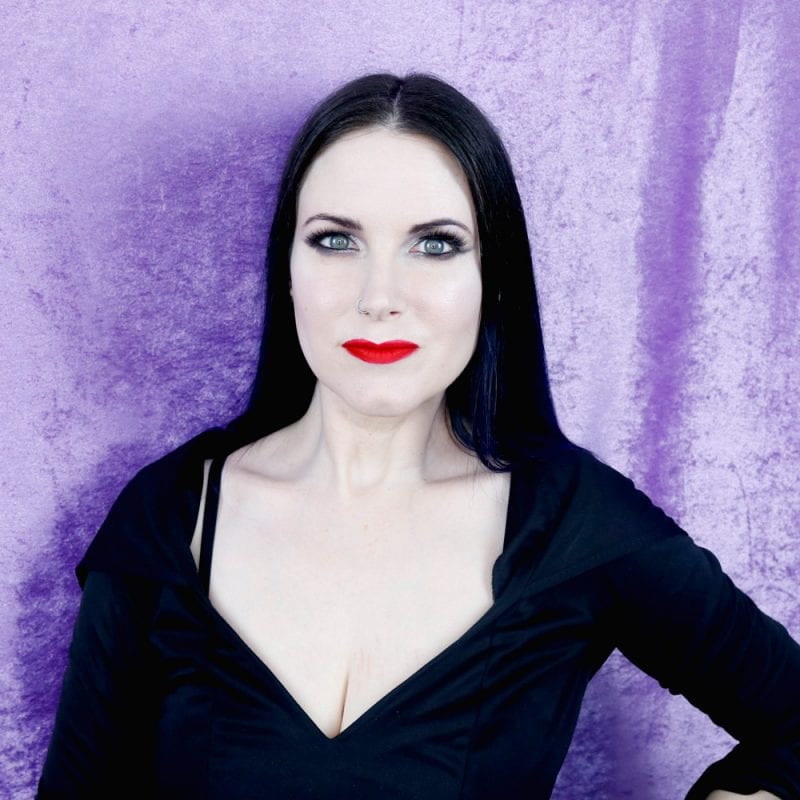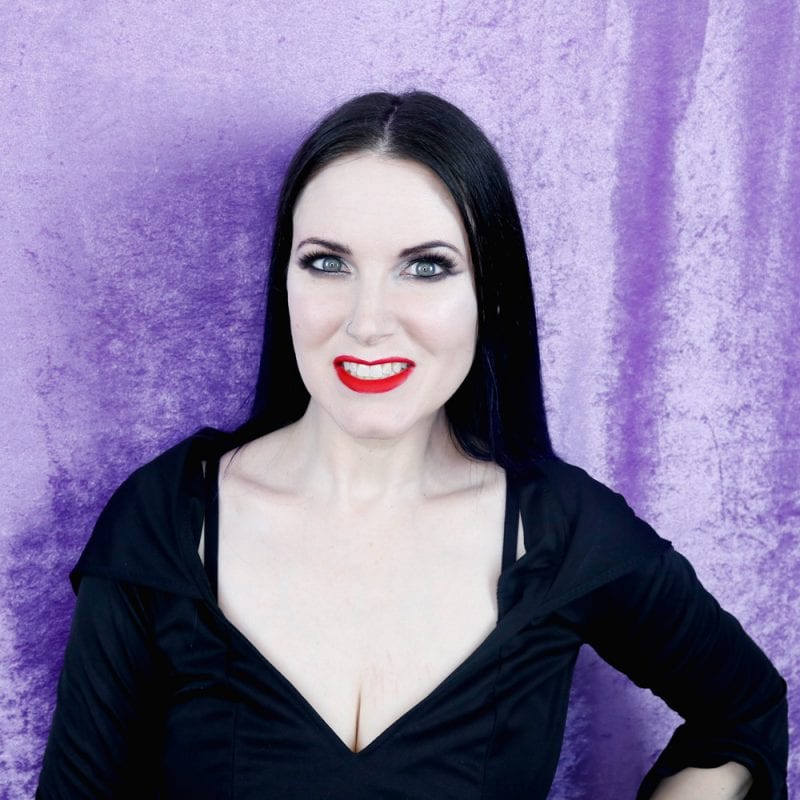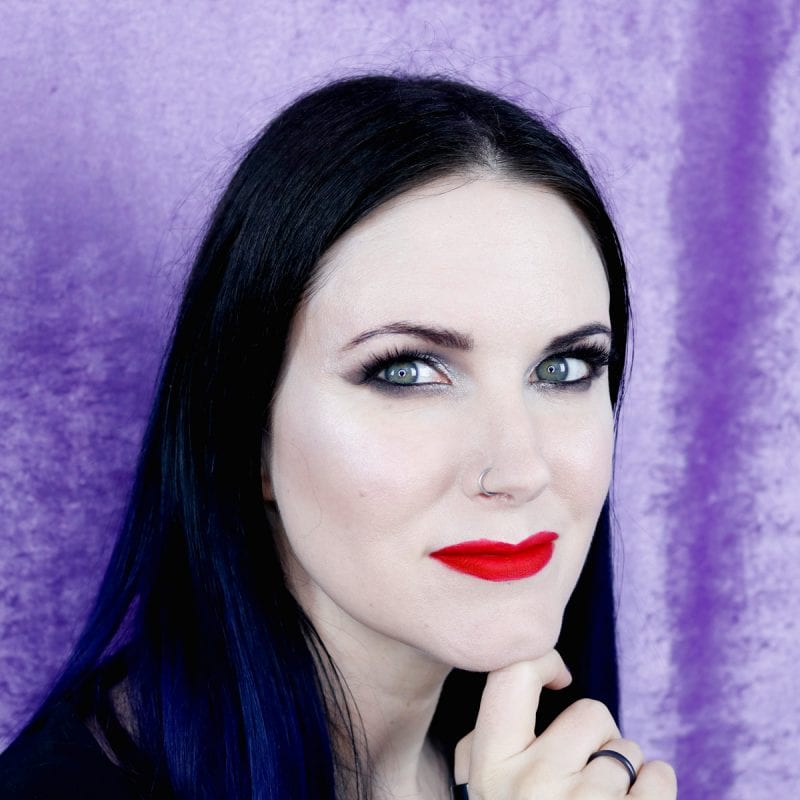 Morticia Addams Costume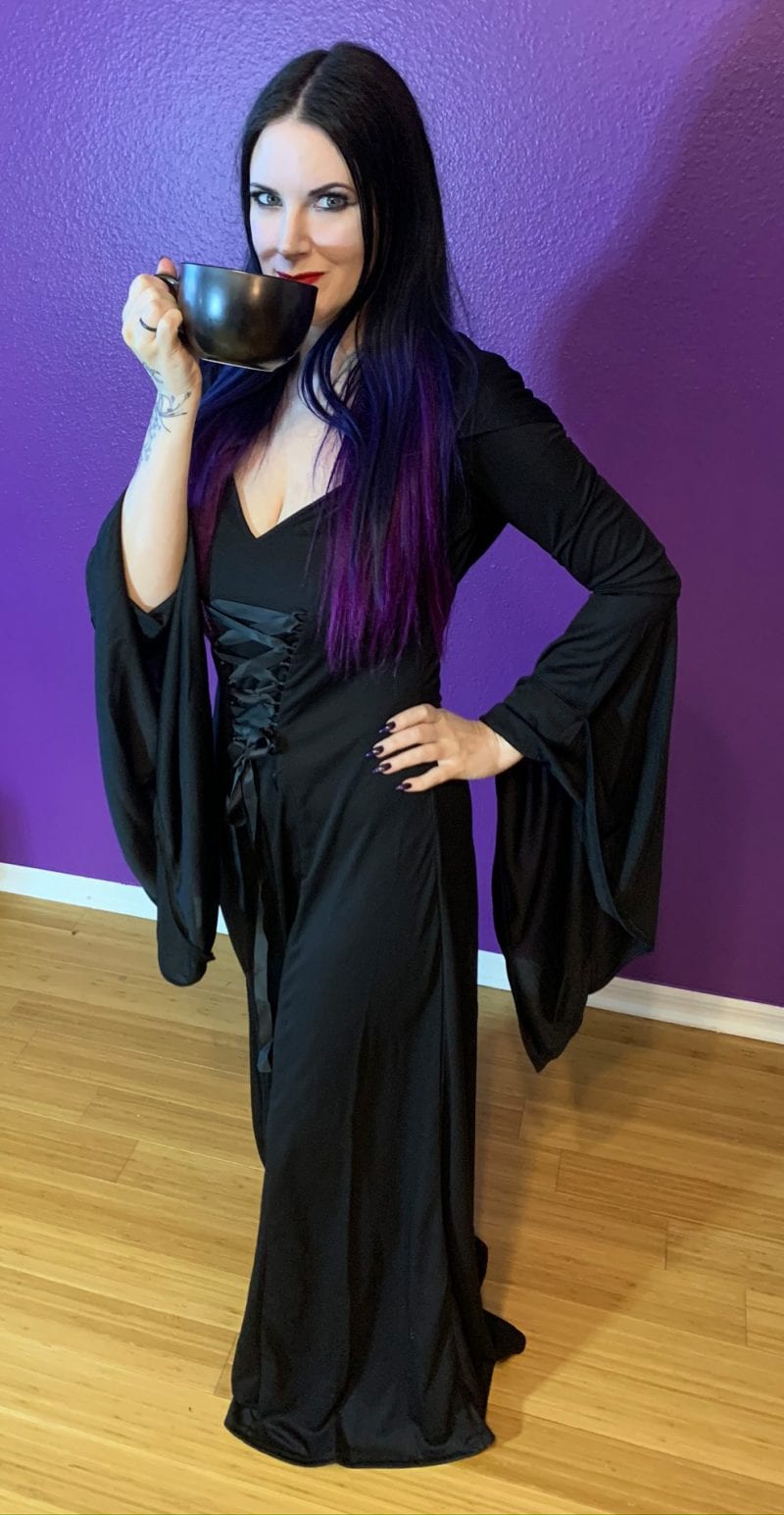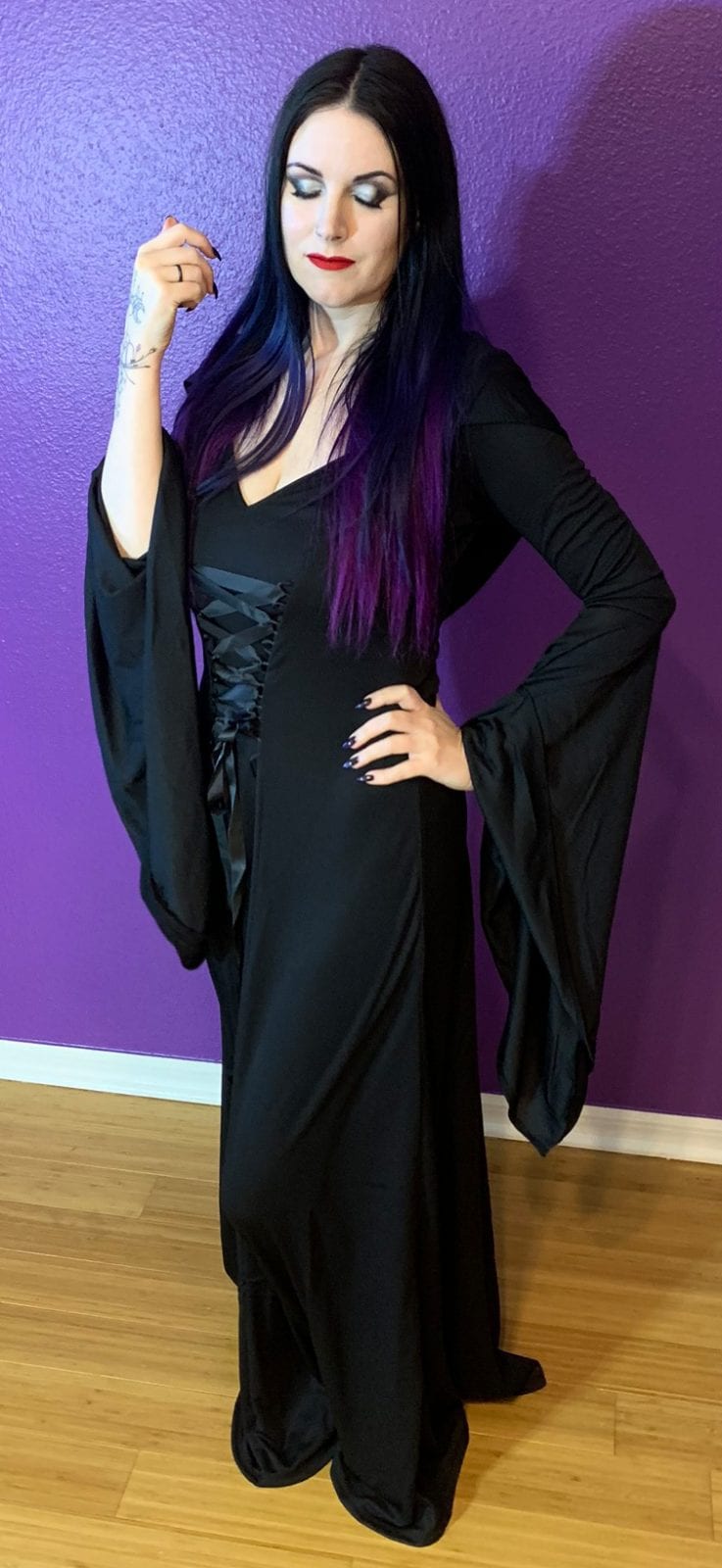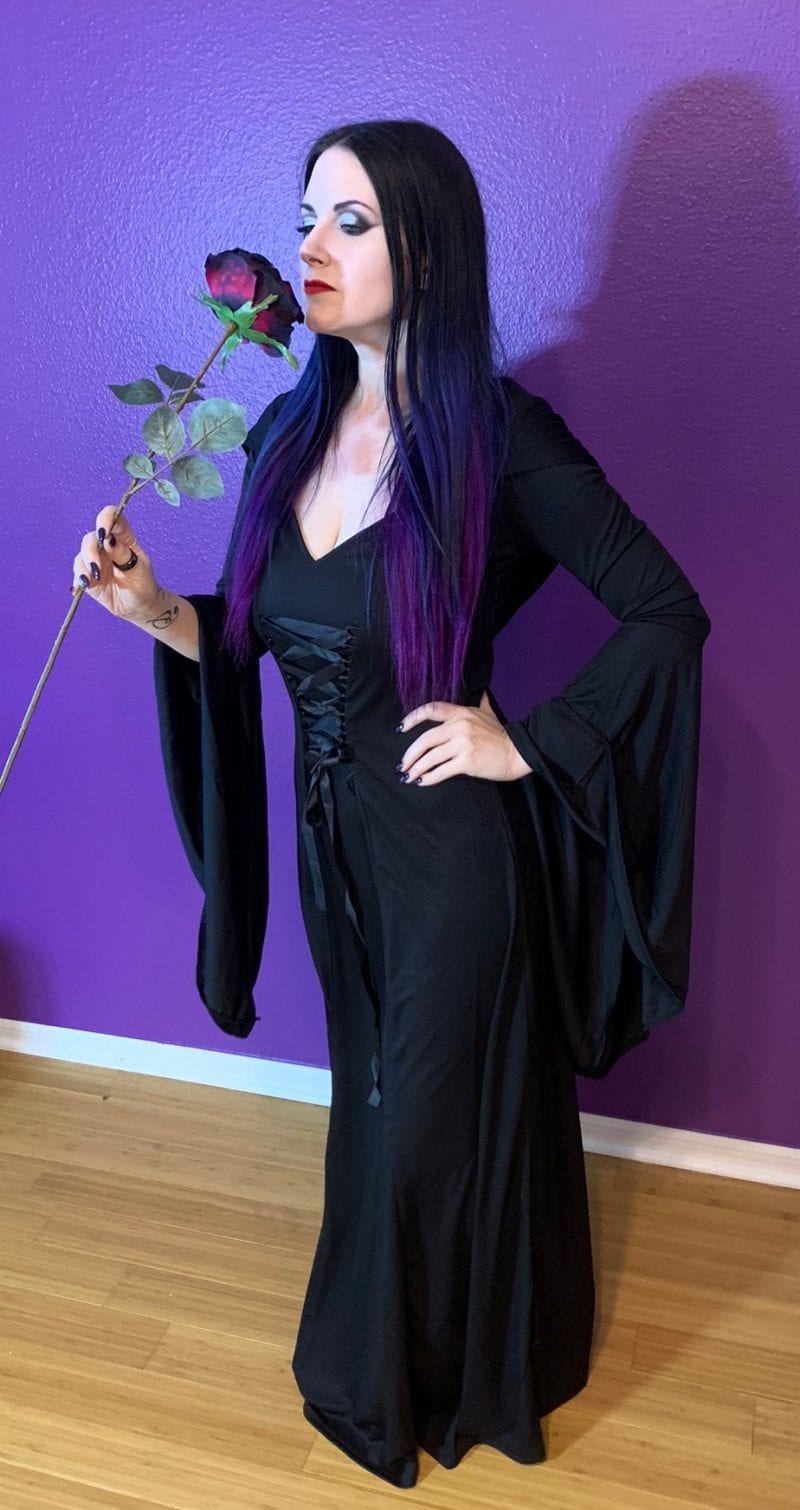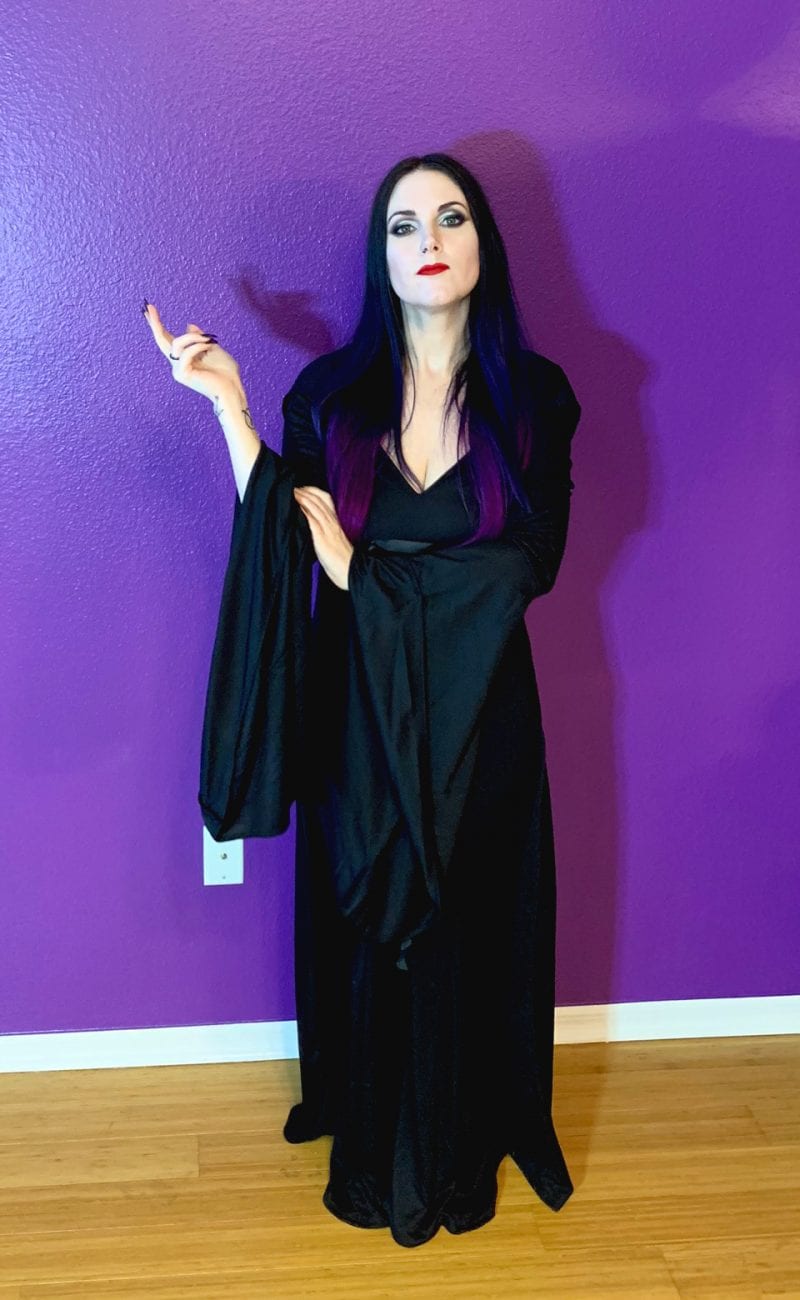 This is the exact Morticia Addams Costume I purchased. I'm wearing size X-Small. It's definitely got a lot of give to it, too. I think I nailed it!
What do you think of my Morticia Addams Tutorial? Let me know!