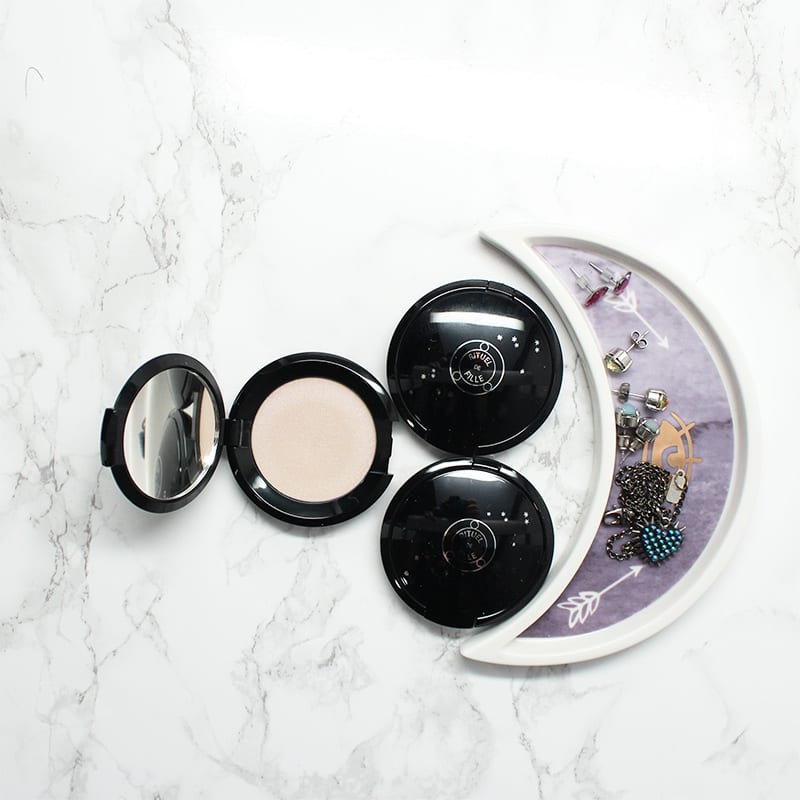 I wanted to share the Rituel De Fille Rare Light Luminizers with you today. The Rare Light Luminizers are subtle cream highlighters. They're made with 99% natural ingredients. They're dye free, fragrance free, paraben free, phthalate free, sulfate free, palm oil free and talc free. Rituel De Fille is made in the USA.
Rituel De Fille Rare Light Luminizers
Pr sample.
For those of you who don't know, Rituel De Fille is an artisan indie makeup brand. They specialize in making beautiful, multi-purpose cream products.
Where to Buy
Rituel De Fille, Free People
Price
$29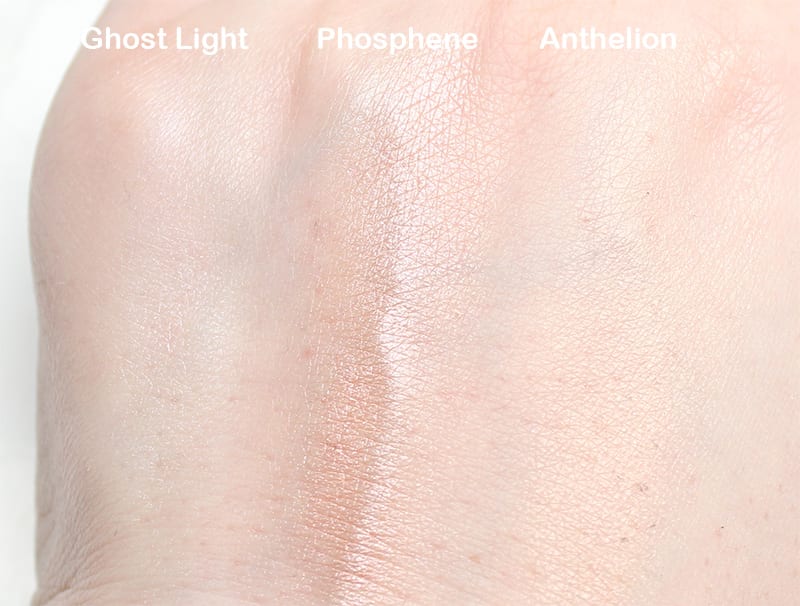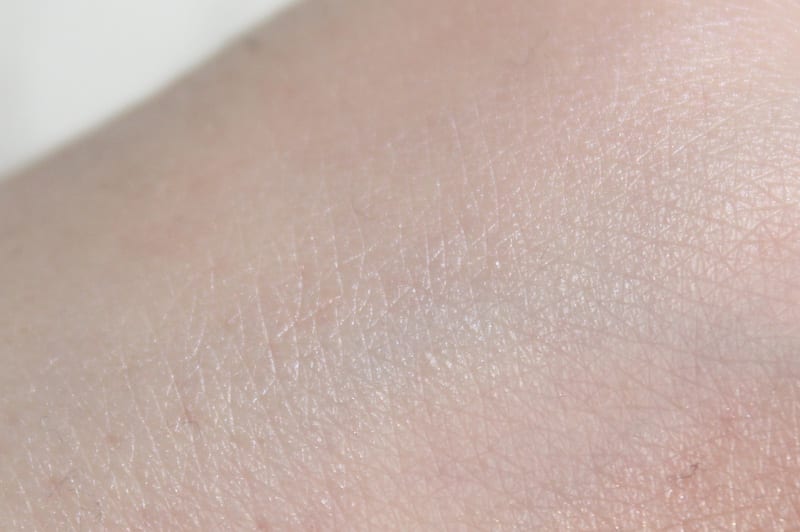 Ghost Light
This opalescent shade illuminates with a cool-toned pale pink and a shift of violet-blue.
Ghost Light is extremely hard to see on my pale skin, as it blends right in with my skintone. It mostly looks like an opalescent white with a hint of pink and violet. I think this is lovely on light skintones that are slightly deeper than mine.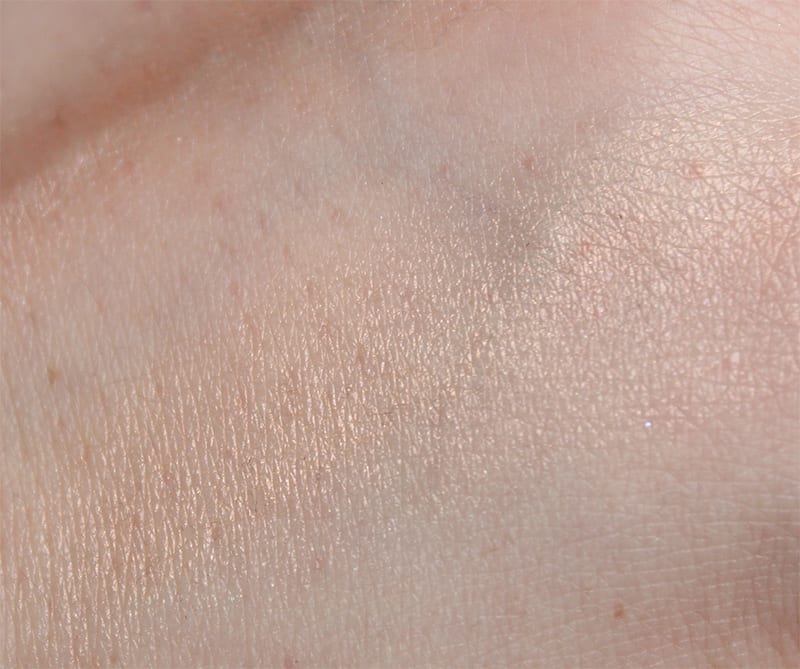 Anthelion
This radiant neutral imparts a soft, pale beige glow with a hint of peachy-blush shift.
Anthelion is too dark for me to wear as a highlight. It looks like a pale peach gold on me. I think this would be pretty on medium skintones.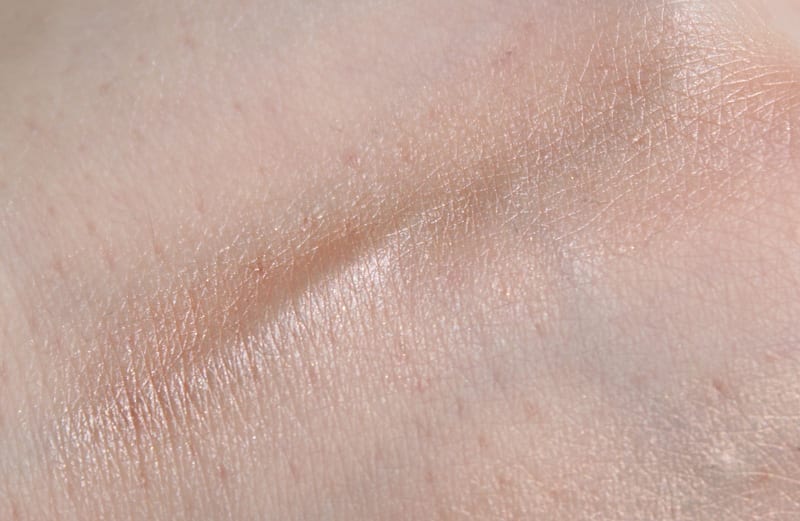 Phosphene
This striking gold shifts with a subtle red-orange highlight, glowing warm like a ray of sunlight.
Phosphene looks like a a light gold with hints of red and orange. I think this would be beautiful on deeper skintones.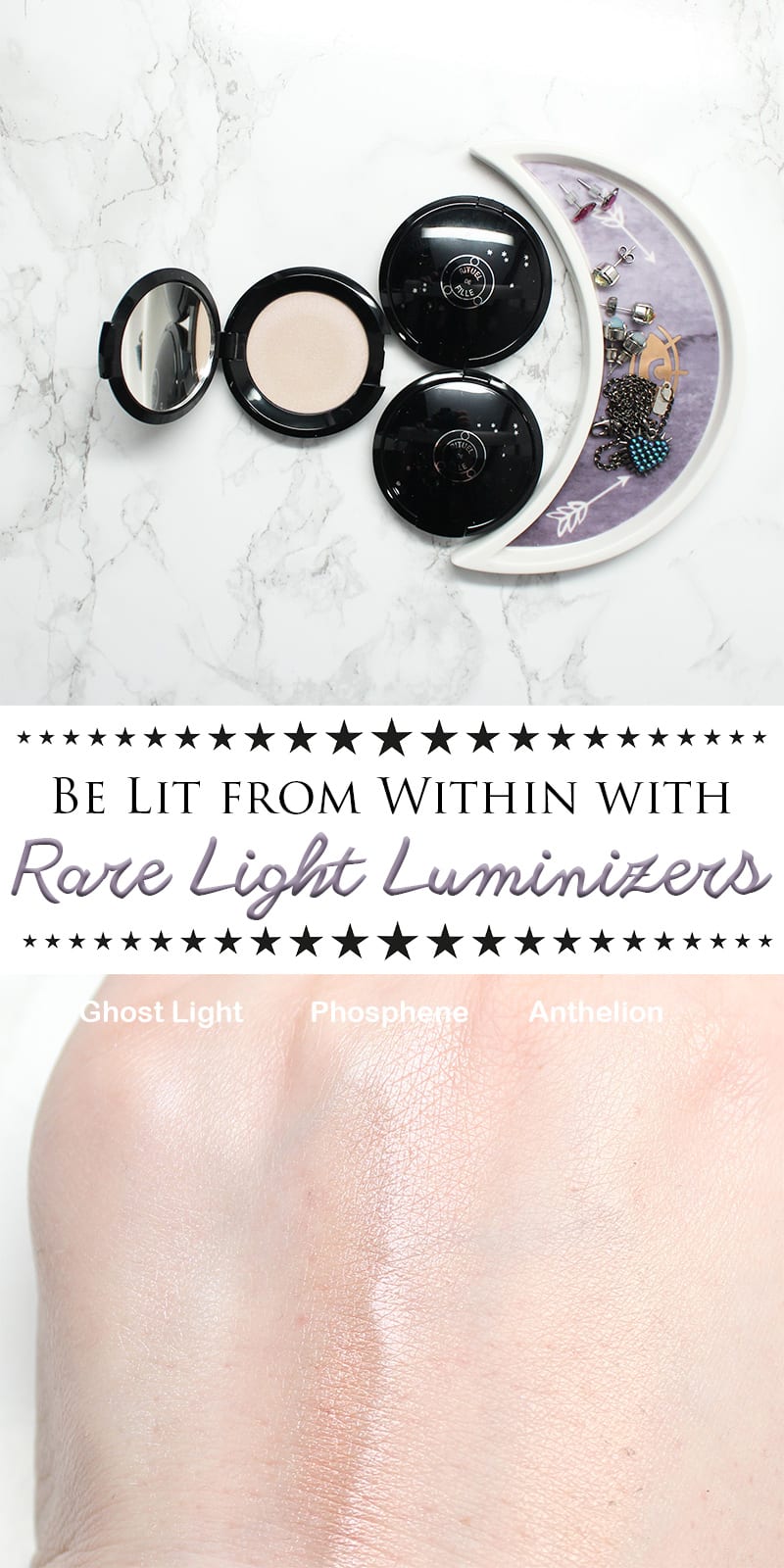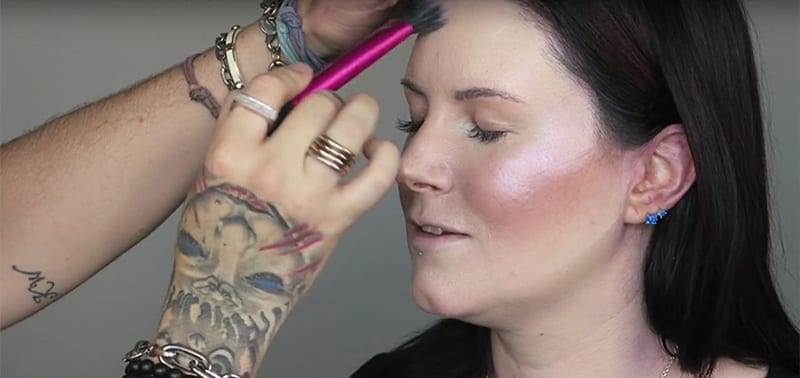 As always, I love the Rituel De Fille packaging. It's a sturdy black compact. I love that it's black with stars on it, giving off witchy vibes. It's got a nice mirror inside it. They're the perfect size to tuck into your makeup bag, no need to pack a separate mirror.
The Rituel De Fille Rare Light Luminizers are perfect for subtle, everyday highlighting. I think they're especially great for dry skin. I prefer to use them as a base for powder highlighters as I don't really do subtle highlighting on a daily basis. I featured Ghost Light recently in my complexion tutorial with Mickey. It pairs beautifully with Makeup Geek Celestial on my skintone.
I think the Rare Light Luminizers would also work nicely as a subtle wash of color if you wanted to try them as cream eyeshadows. They really have a nice way of brightening up the skin wherever you apply them.
If you prefer subtle highlighters, the Rituel De Fille Rare Light Luminizers are for you. If you prefer bold highlighters, you should skip these. Which do you prefer?
What do you think of these highlighters?
More to See