Today I'm happy to show you the artisan brand Rituel de Fille. This is a company run by three sisters that is based in California. Their focus is on richly pigmented cream products that are long wearing.
Rituel de Fille Review
About Rituel de Fille
Rituel de Fille is a new vision for beauty inspired by the magical side of natural ingredients, where pigment is elemental, ceremonial and powerful. Rituel de Fille's lipsticks, lip sheers, eye soots and cream blushes are all carefully handcrafted for uniquely bold, lasting color. Every Rituel de Fille product is obsessively formulated in-house with the smallest number of ingredients possible. Each carefully-selected pigment, oil and wax has a purpose—we use nothing extraneous and avoid fillers. This attention to detail creates intense color and exceptionally long wear while maintaining a velvety texture.
Rituel de Fille is cruelty free.
Availability
Rituel de Fille
Rituel de Fille Video

If you like this video please give it a thumbs up, share and subscribe!

Their packaging is lovely. I adore the stars and logo. The lipsticks and lip sheers are slender. The eyeshadows are in an unusual style of jars that I haven't seen in a while.  It's easier for me to use a synthetic brush as opposed to my finger tips to get the product out of them.
Rituel de Fille Blushes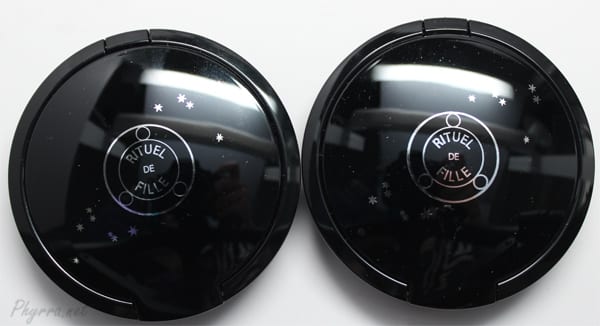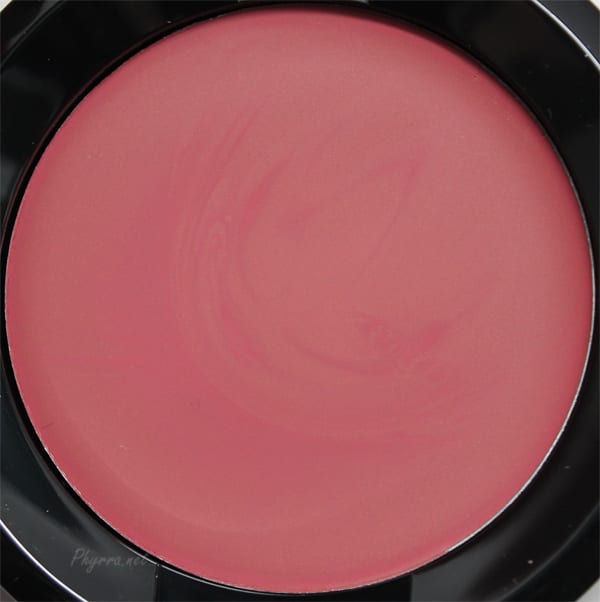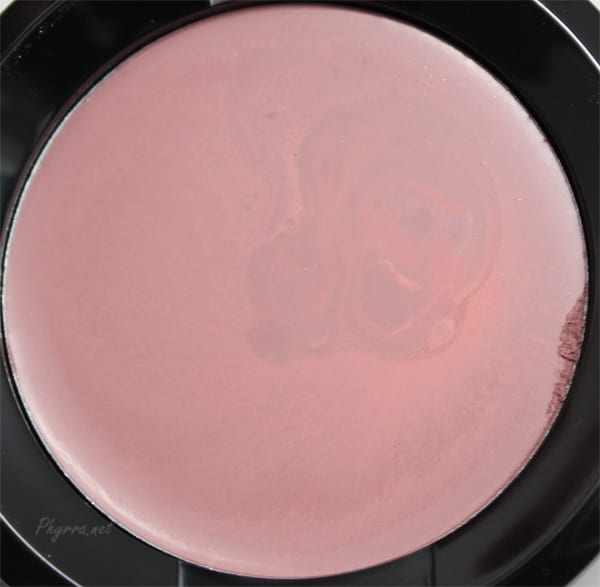 I like how there's a little screaming face in my Desire blush. Maybe it's a sign of how desire can drive a person mad. Or maybe it's just cute. It's up to you to decide!
Inner Glow Cream Blushes – $24
Desire – A distinctive mauve.
Lovesick – An innocent rose shade.
There are 6 Inner Glow Cream Blush shades available. The blushes are smooth and super pigmented. I found Desire to be very flattering on my skintone. Lovesick reads as a rosy nude to me, which means it can go with almost anything.
Rituel de Fille Eyeshadows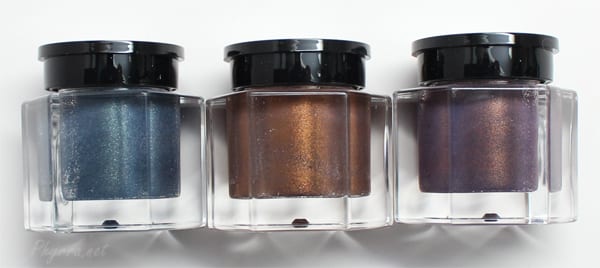 Aren't they gorgeous to look at from this angle? I couldn't get over how pretty they like this.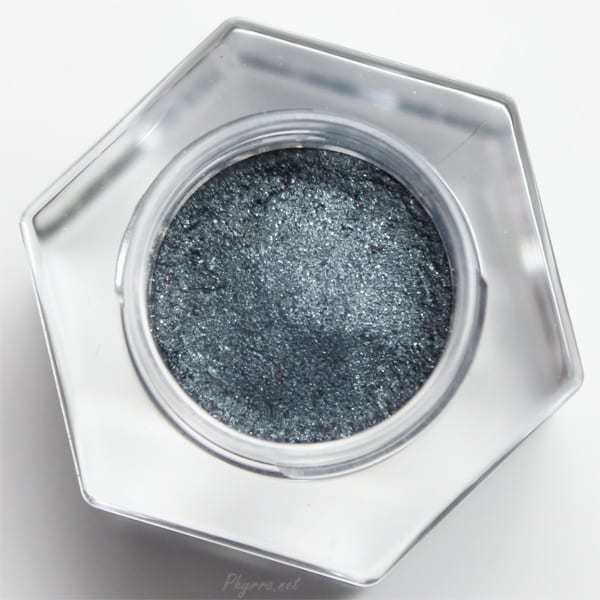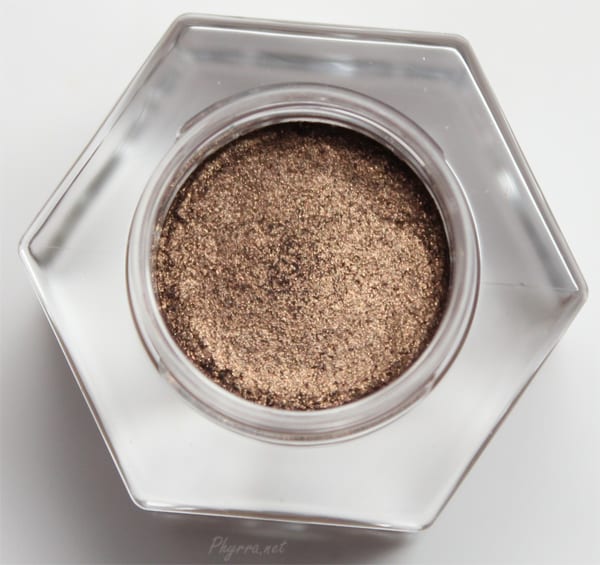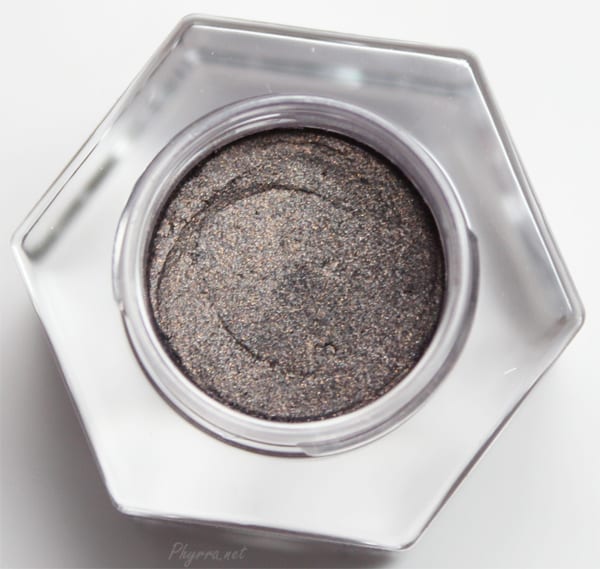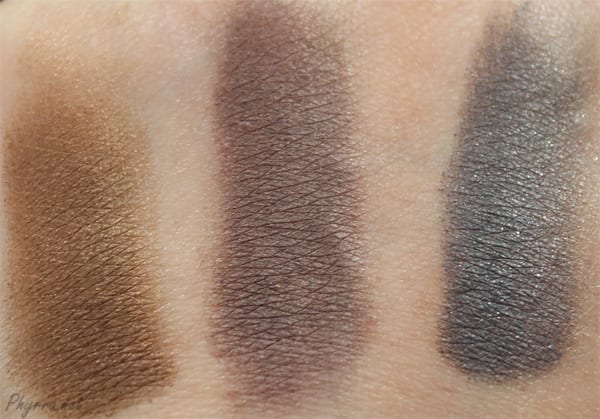 Eye Soots – $22
7 Sisters – A cool-toned grey with sparks like the night sky.
Serpent de Mer – A dramatic burnt taupe with subtle metallic bronze highlights.
Golden Age – A warm, burnished gold.
I love the eyeshadow colors. I think the packaging is really cool, but it's not the easiest to use. I recommend capping tightly and storing upside down.
Serpent de Mer is such a great taupe because it manages to pull out some purple tones at points, with golden bronze highlights peeking through.
7 Sisters is my perfect type of deep charcoal grey. I love the silver glimmers in it.
Golden Age is a fabulous opulent, aged gold.
All of these shades feel like Fall and Winter to me.
Without eyeshadow primer – like with any eyeshadow – I experienced creasing, though these lasted almost 2 hours on my oily lids. With eyeshadow primer I got all day wear, including when I was outside in the hot humid weather. These also work well as base shades for smoky looks.
Currently there are 6 shades available in the Ash & Ember Eye Soot line.
Rituel de Fille Lipsticks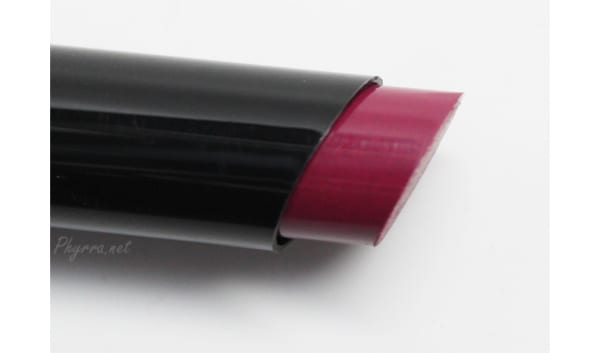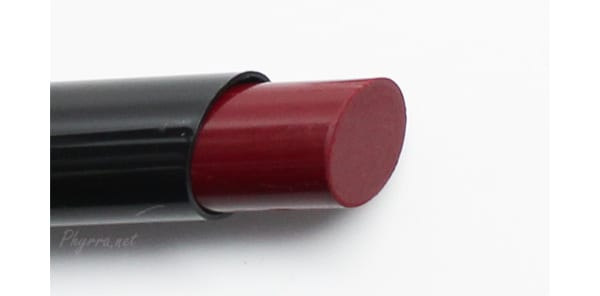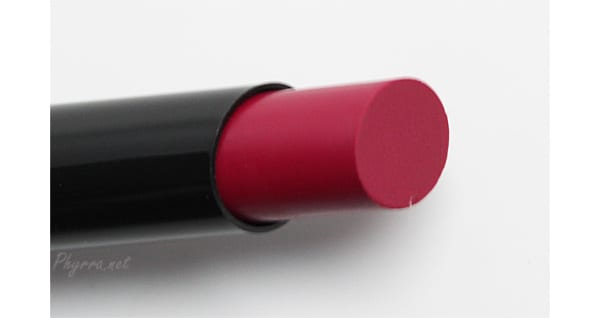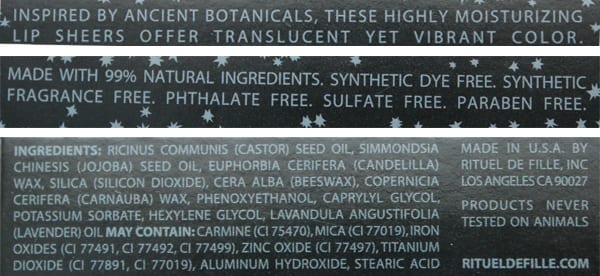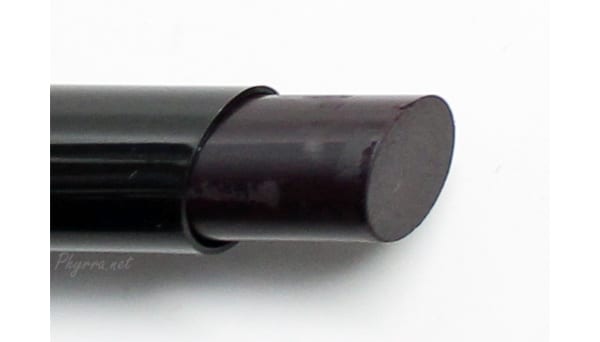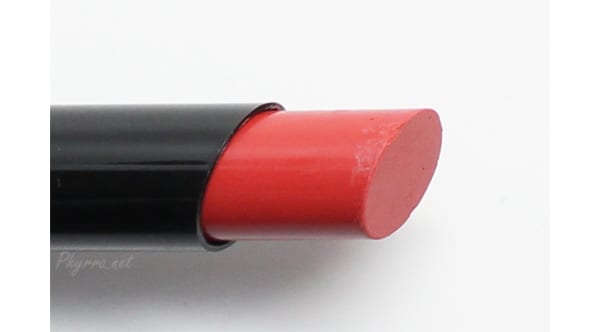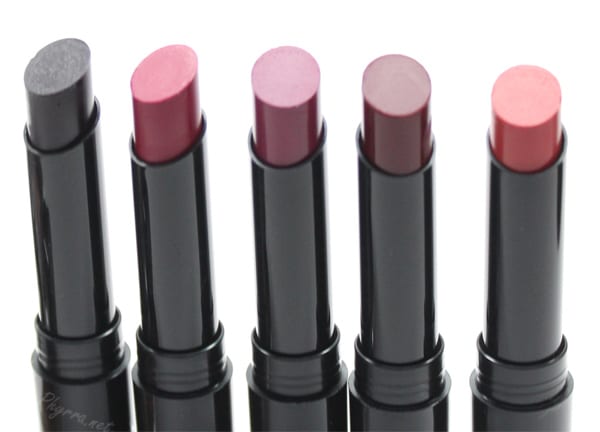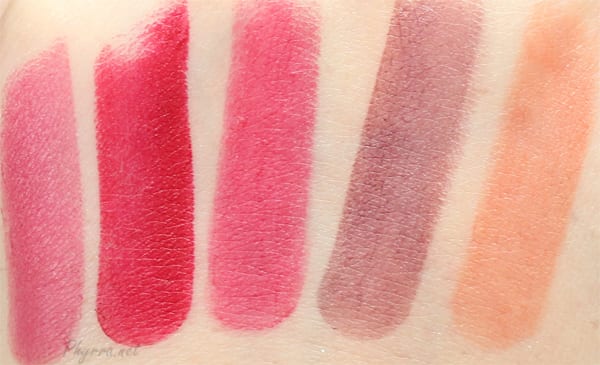 Forbidden Lipsticks – $23
Love in Madness – A vibrant hot pink that's beautiful in all seasons.
Against Nature – A bold, striking fuchsia.
Written in Blood – A saturated, universally flattering blood red (made with carmine)
There are currently 6 Forbidden lipstick shades available.
I feel like Love in Madness is not what I would consider a hot pink, as it isn't as bright as I normally picture for hot pink.
Against Nature is a nice fuchsia, though it's more muted than I expected.
Written in Blood is a Power Red. Wear that and no one will be able to take their eyes off of you. It's a color Angelina Jolie as Maleficent would wear.
Lip Sheers – $21
Blackthorn – A deepest-ripe-blackberry stain.
Bittersweet – A bite-of-a-ripe-peach pink.
There are 6 Lip Sheer shades available.
I really like how Blackthorn looks on the lips. It's the type of color I reach for every Fall.
Bittersweet is a perfect peach shade for Summer.
Both the lipsticks and lip sheers feel comfortable when you apply them. I didn't find that they dried out my lips, even though they have more of a matte finish. I didn't find that they added extra moisture, either, as I still needed to add lip balm to my lips later, but my lips are notoriously dry. I just found them to be a really comfortable formula.
I love the amount of pigmentation they have and the color that they impart.
Rituel de Fille Hooded Eye Looks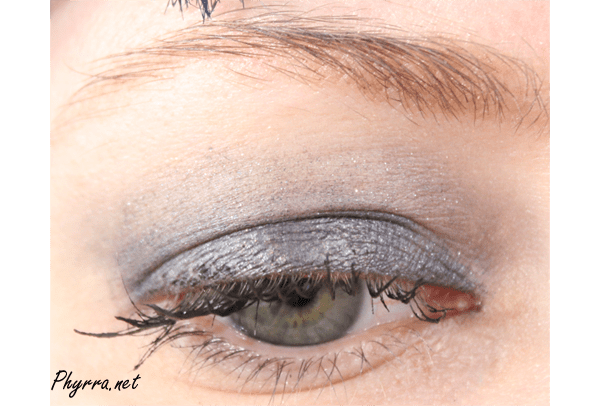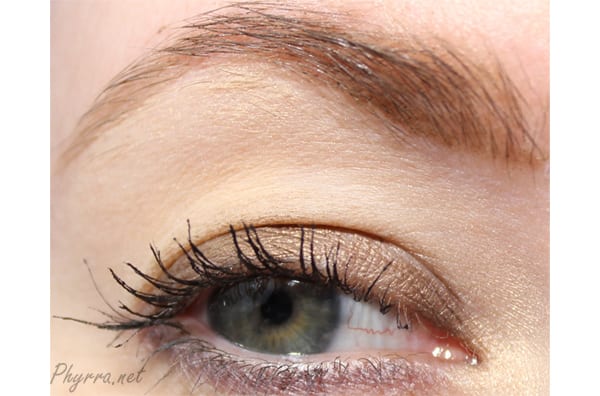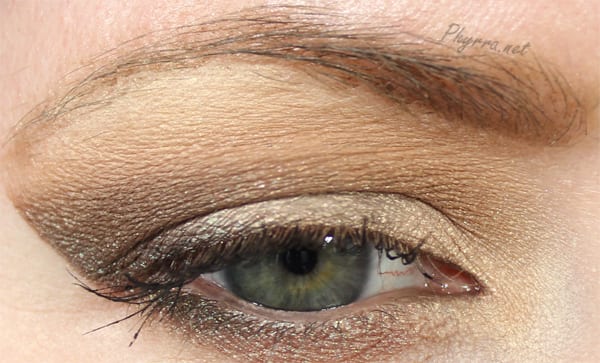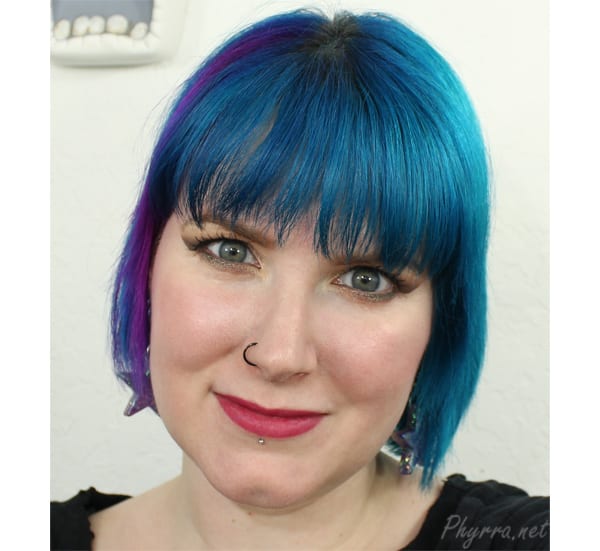 If you're looking for an artisan indie brand to check out, definitely consider Rituel de Fille. I like the formulations for the products, especially the lips and eyes.
What do you think of Rituel de Fille?