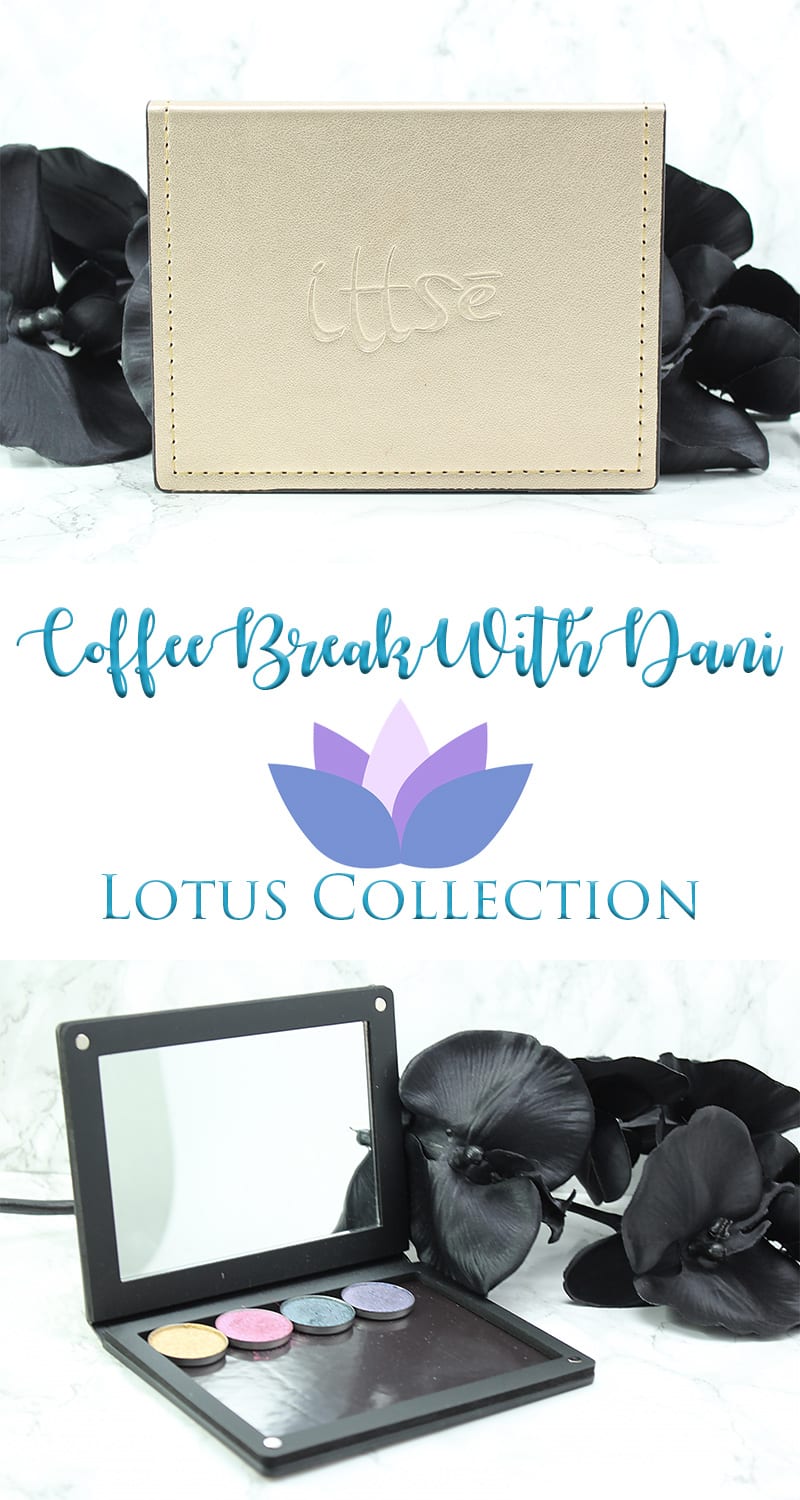 Today I'm thrilled to be bringing you the Ittse CoffeeBreakWithDani Lotus Collection. I've got a review, tutorial and look with the Lotus collection by Dani. The lotus is a symbol of rebirth from a dark place into beauty. I think it's the perfect choice for Dani's collection.
Ittse CoffeeBreakWithDani Lotus Collection
PR sample.
Ittse is cruelty free, gluten free and paraben free. They're also made in the USA. Ittse packaging is eco friendly, too!
Where to Buy
Ittse
Price
$35 (without palette), $56 (with palette in the color of your choice)
If you love this collection, you can use Dani's code of DANILOTUS20 to get the collection for $28, but I think this code ends 12/21 (Wednesday). The code gives you 20% off.
The Packaging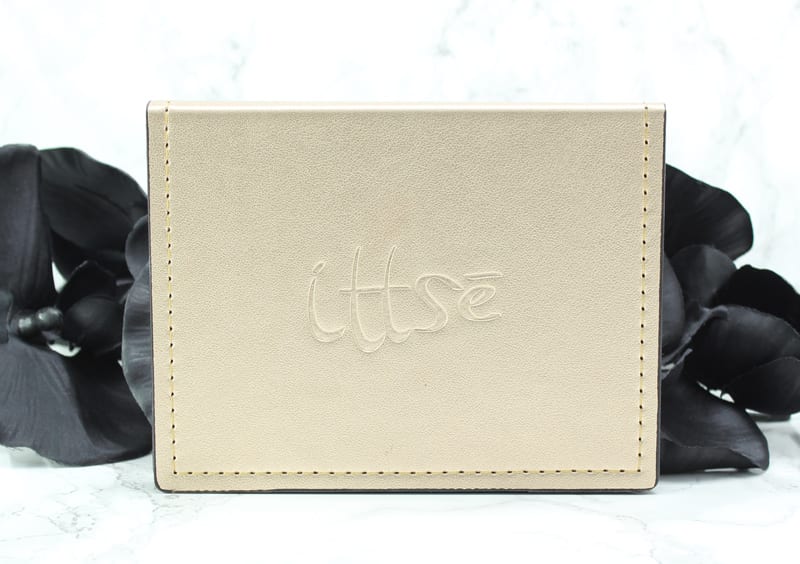 I received a gorgeous metallic gold palette with the four colors from Dani. This palette is sturdy and has a magnetic closure. Inside is a nice mirror. It's magnetized so that you can put any size refill pans in it. Think of it as a small, fancy z-palette. If you already have a z-palette though, these colors will fit into it nicely.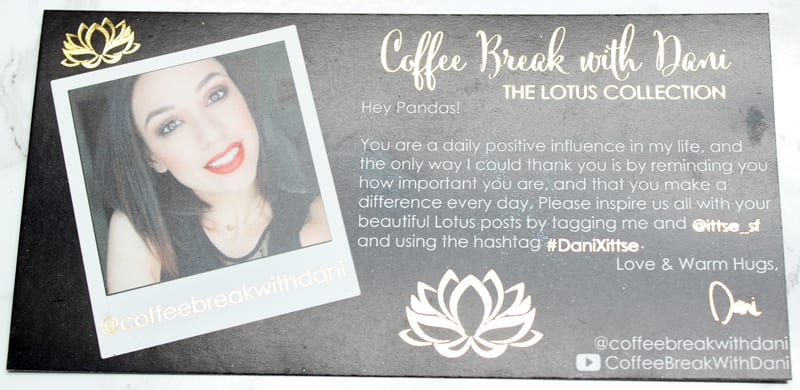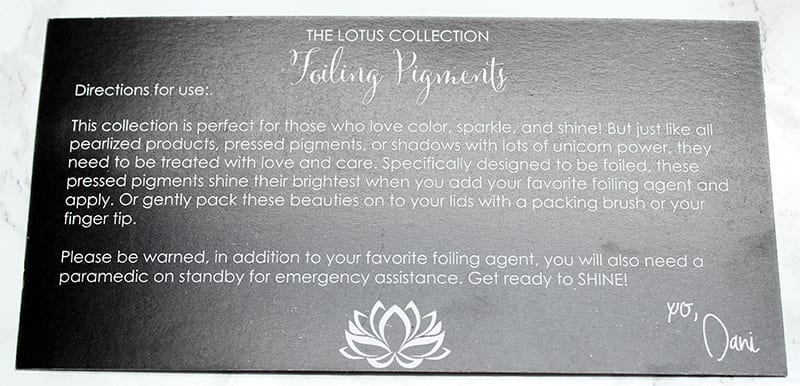 The Lotus Collection Swatches
These colors are swatched on bare skin.
Determined
Determined is a dirty antique gold with a hint of olive. This is the least multi-dimensional shade, but it's very metallic.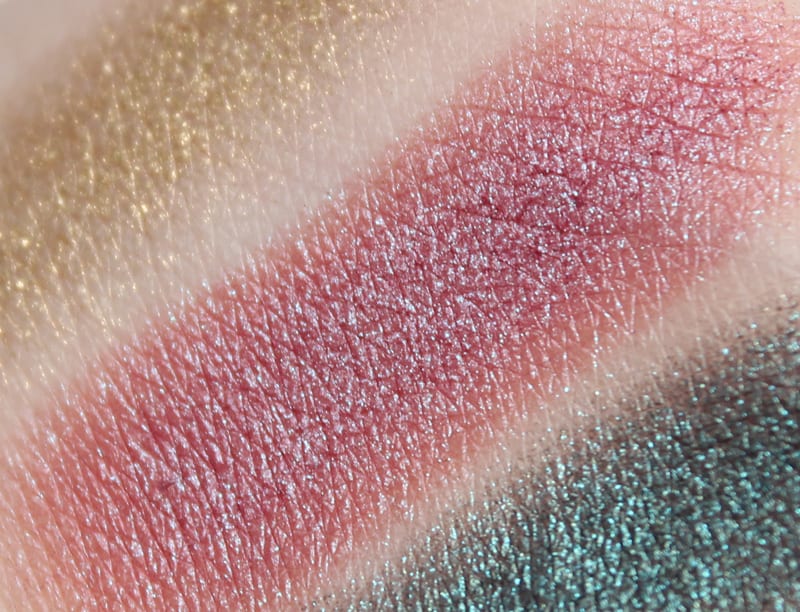 Stronger
Stronger is a berry pink that is stuffed with teal, blue and violet sparkle and iridescence. You can layer it over different bases to change how it looks.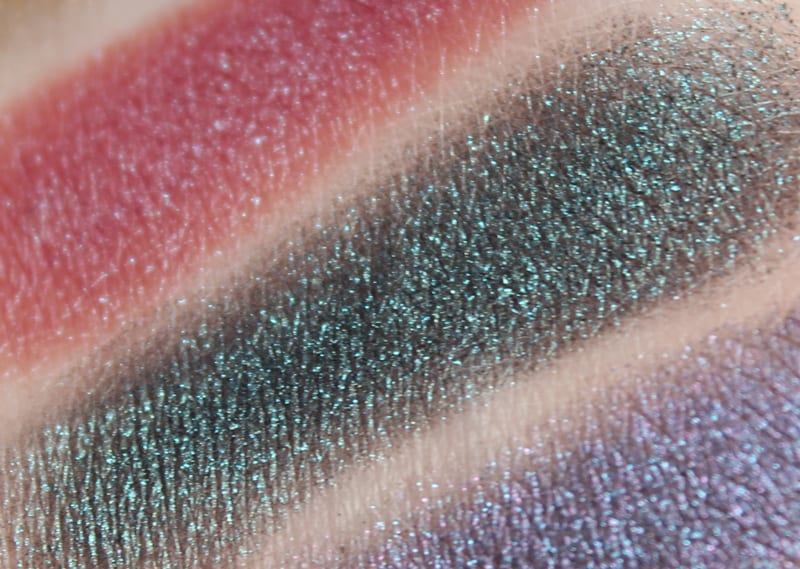 Better
Better is an amazing emerald with teal blue color shifting sparkle. It looks teal, emerald, and blackened green. So gorgeous.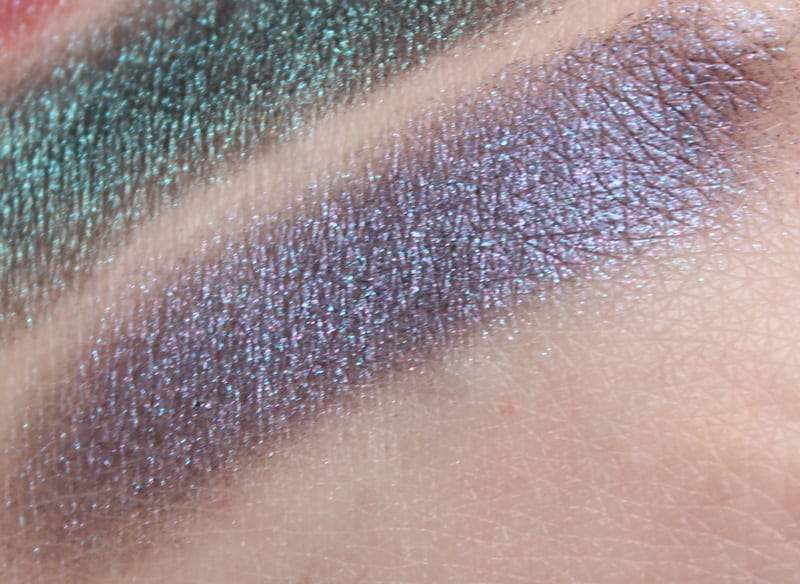 Wiser
Wiser is a stunning blue violet with purple, pink and blue sparkle and iridescence. It can look more blue or purple depending on the angle.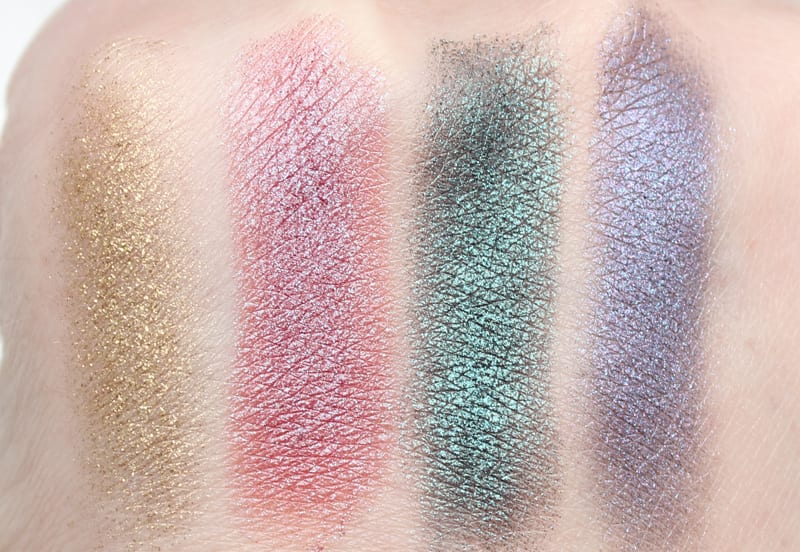 L to R – Determined – Stronger – Better – Wise
Lotus Stronger Look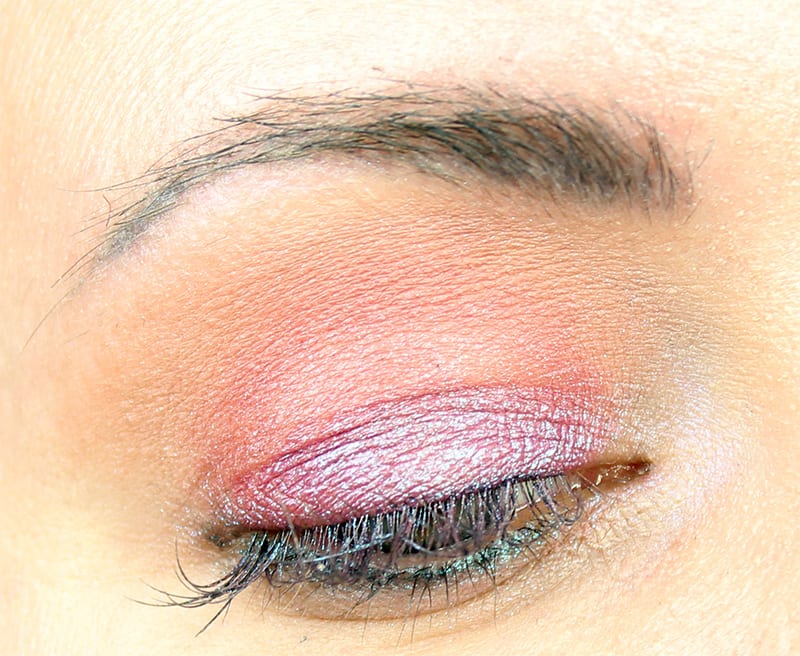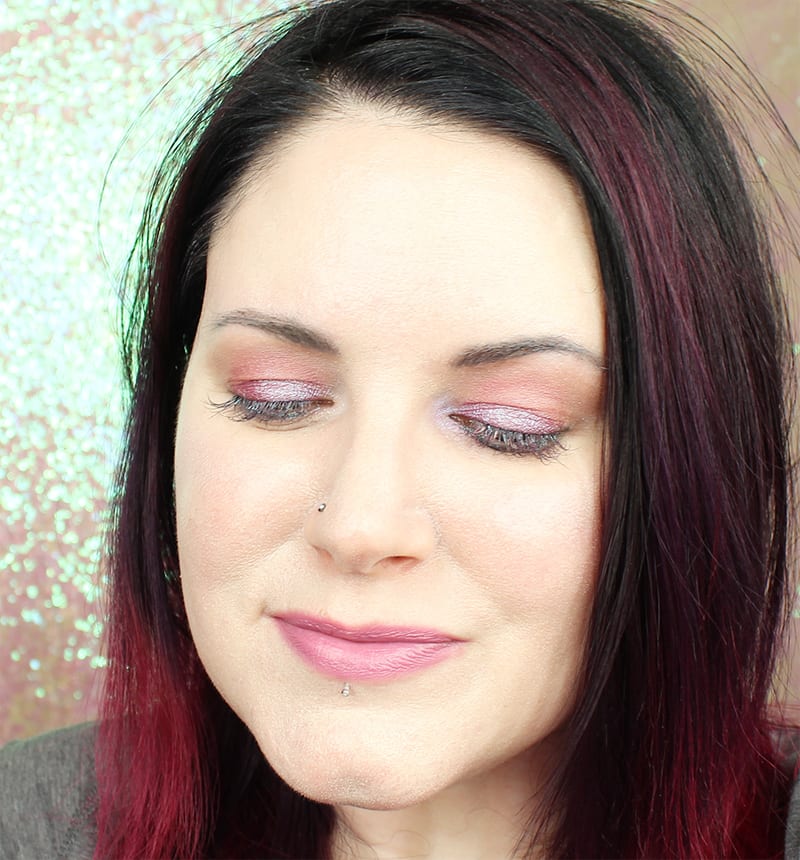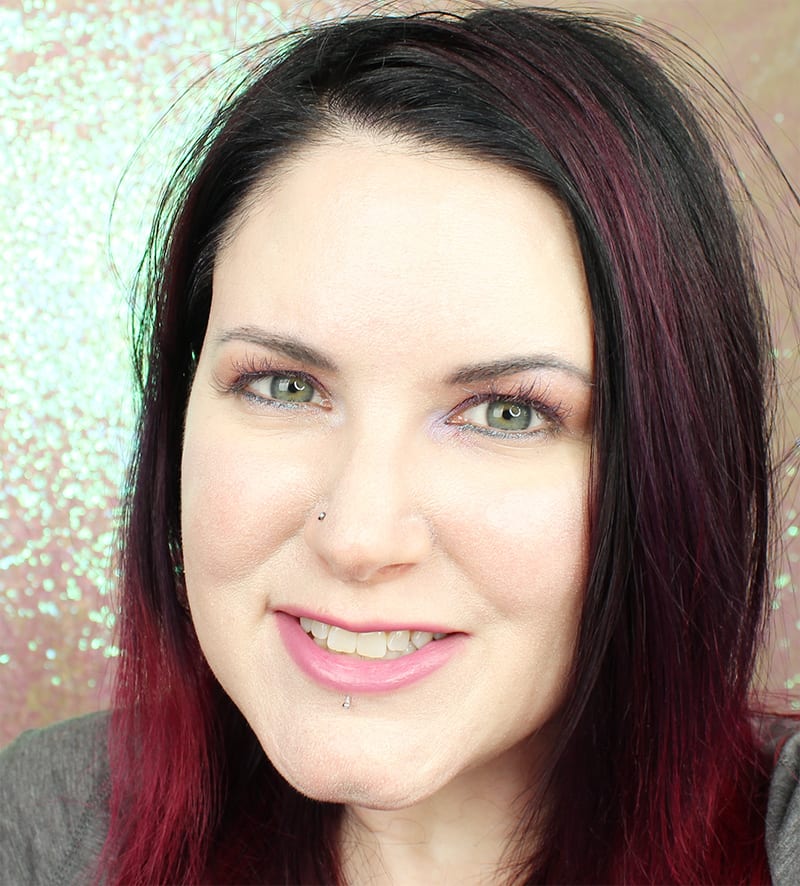 Eyes
Milani Eyeshadow Primer
Urban Decay Walk of Shame – base shade
Ittse Stronger- lid
Urban Decay Laced – transition
Ittse Better – lower lash line
Urban Decay Aura (blue side) – highlight
Glossier Boy Brow in Black
Face
Tarte Empowered Hybrid Gel Foundation in Porcelain
Physicians Formula Murumuru Butter Bronzer – contour
Too Faced Funfetti (LE, try Urban Decay Score)- blush
Makeup Geek Glitz and Celestial – highlight
Lips
Urban Decay Vice Lipstick in Violate
I actually took these two photos at the end of the day, after wearing my makeup all day, so my foundation is mostly gone in this photo.
To create this simple hooded eye makeup look, I used Walk of Shame as a base shade. Then I applied Stronger in the smoky dome shape to the lid and hood. I used Laced as a transition and along the lower lid. I went back with All Nighter Spray on a damp brush and patted Stronger on the lid to intensify the pink. I used All Nighter Spray and Better at the lower lash line.
The Lotus Tutorial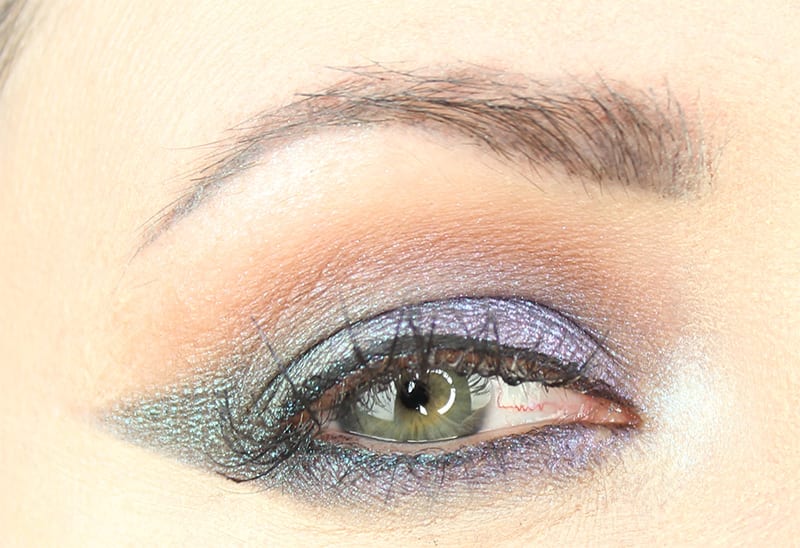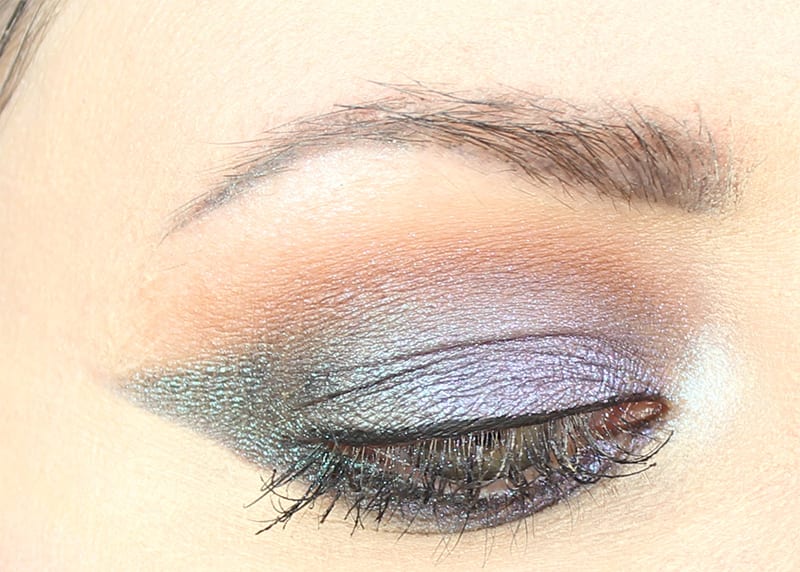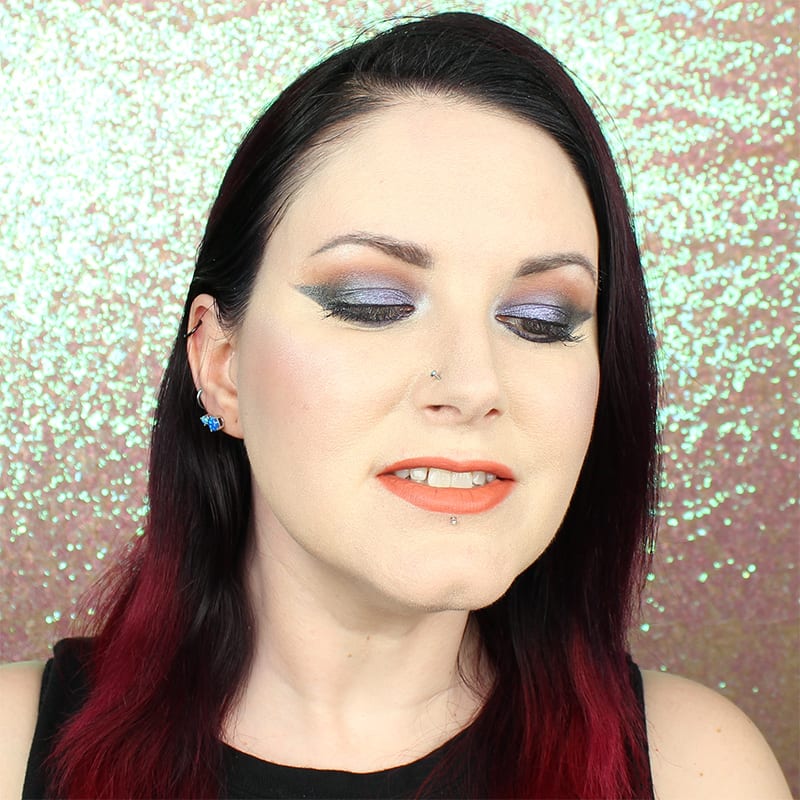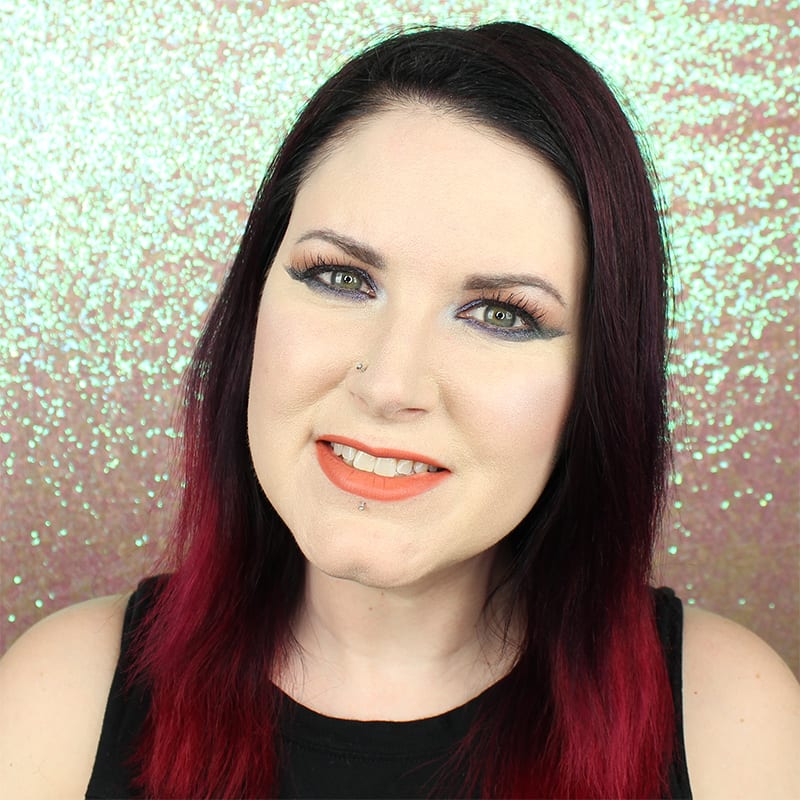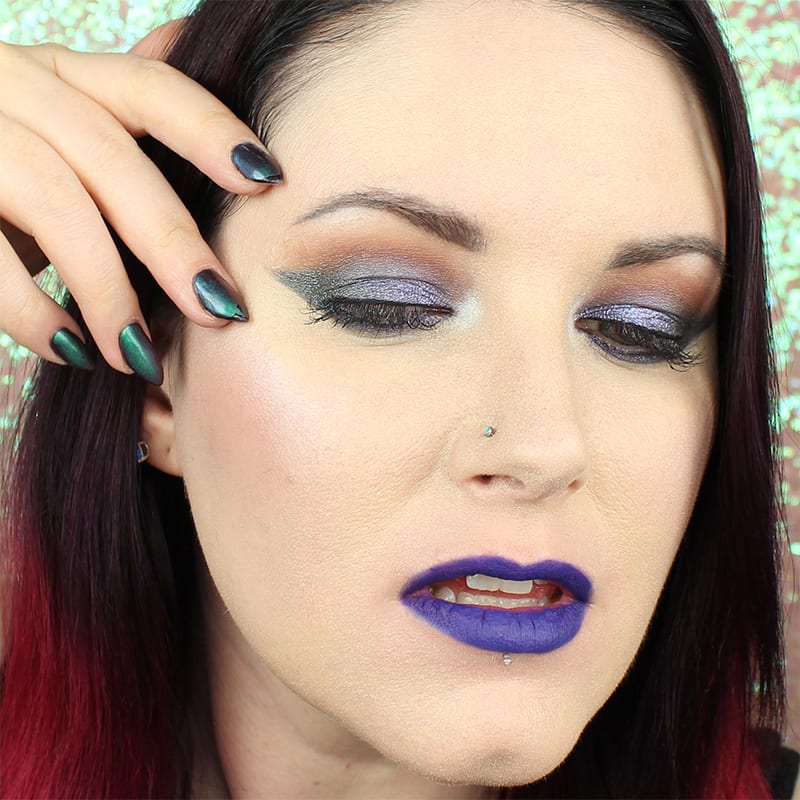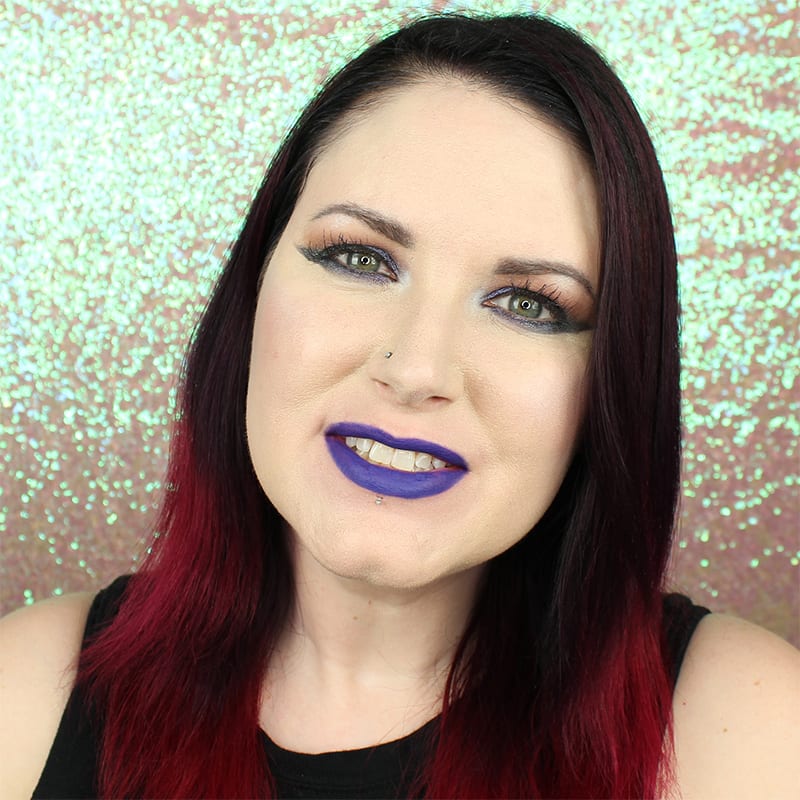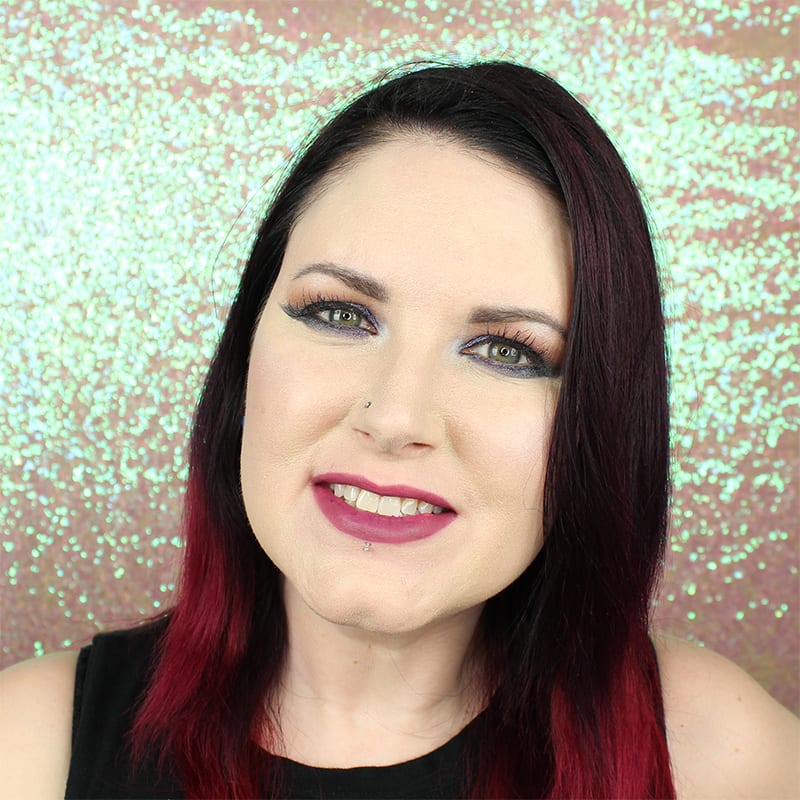 Eyes
Milani Eyeshadow Primer
Ittse Better – outer lid and outer lower lid, first applied dry, then damp, in a cat eye shape
Ittse Wiser – inner lid and inner lower lid, first applied dry, then damp
Urban Decay Instinct – transition shade
Makeup Geek Moon Phase – highlight
Tarte Black Clay Paint Liner
Nudestix Brow Stylus in Brown Black
Face
Tarte Empowered Hybrid Gel Foundation in Porcelain
Aromaleigh Digitalis Purpurea – contour
Melt Cosmetics Assimilate – contour
Gallany Au Naturale – blush
Makeup Geek Moon Phase & Celestial – highlighters
Lips 1
Makeup Geek Beach Bunny
Lips 2
Makeup Geek Wild Child
Lips 3
Makeup Geek Urbanista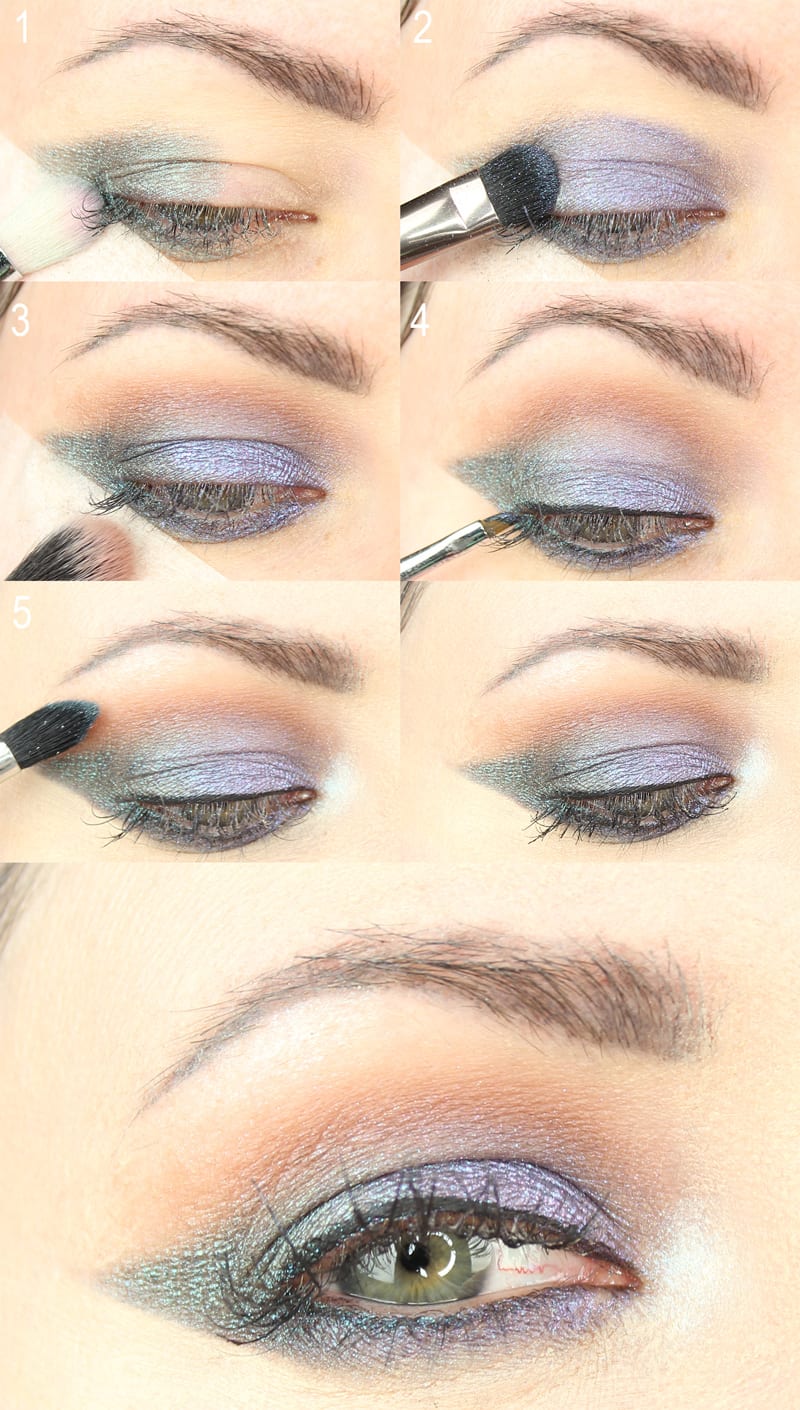 Ittse Better Wiser Tutorial
My lashes look sad right now because I'm waiting for my lash extensions to all fall out. I'm taking a break from them for a while because of my allergies.
About the CoffeeBreakWithDani Eyeshadows
Dani designed these eyeshadows with Ittse. She wanted to create eyeshadows for those who love color, sparkle and shine. They're packed with pearlized pigments. So while you can apply them dry, they really look beautiful when applied with a mixing medium or damp brush.
Using Urban Decay's All Nighter makes the Lotus collection eyeshadows super sparkly. If you use something like Inglot Duraline will make it like a smooth metallic or pearl. And if you apply them dry, they look more sheer. If you know Dani, you'll know that she loves to layer eyeshadows, so these colors are truly perfect for layering to intensify other colors, too. The way I like applying them is to apply them dry, blend the edges, then go back with a bit of product on a damp brush to intensify the shine.
The colors wore all day on Milani Eyeshadow primer for me. The Stronger photos I took 10 hours after initial application. I also had no issues with blending.
I think this is a beautiful collection from Dani and Ittse. I love the colors she created, especially Better and Wiser. I plan on trying Better on top of a bright green in the near future.
What do you think about the Ittse CoffeeBreakWithDani Lotus Collection? Let me know!
More to See
Last Updated on