Today I'm bringing you Rituel de Fille Night Visions and Fleur Sauvage. Night Visions is the upcoming Fall 2015 release and Fleur Sauvage is from Summer. Rituel de Fille is a cruelty free artisan brand based in California.
Where to Buy
Rituel de Fille

If you like this video please give it a thumbs up and subscribe!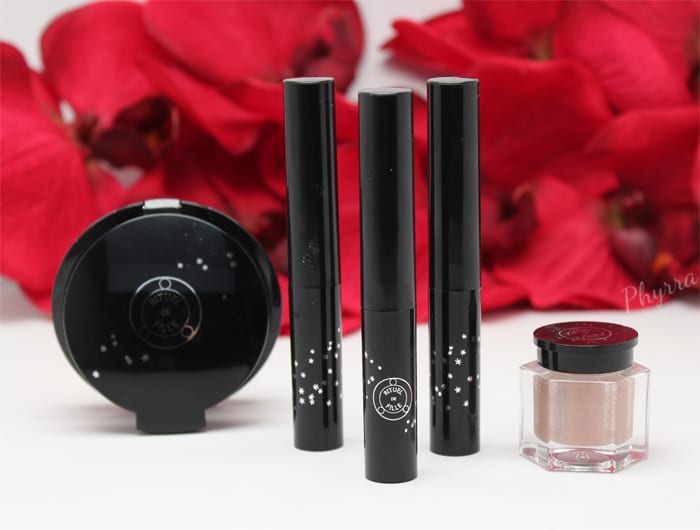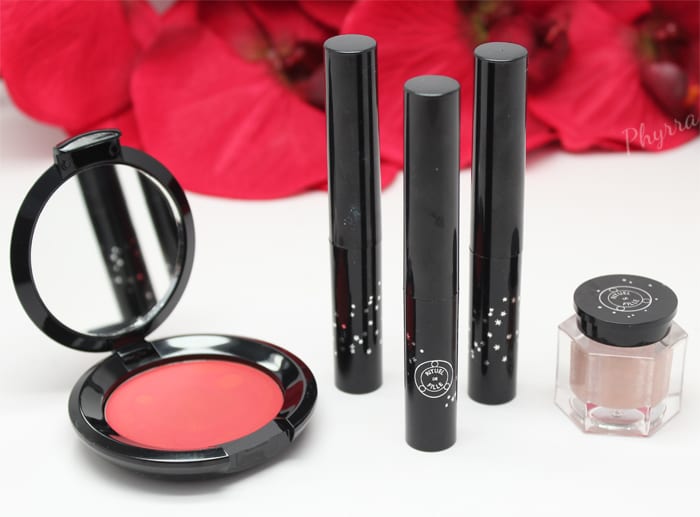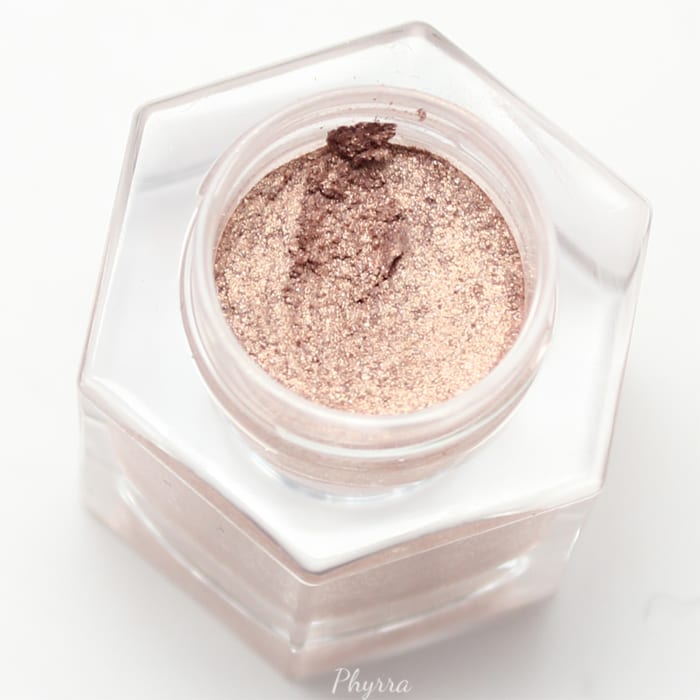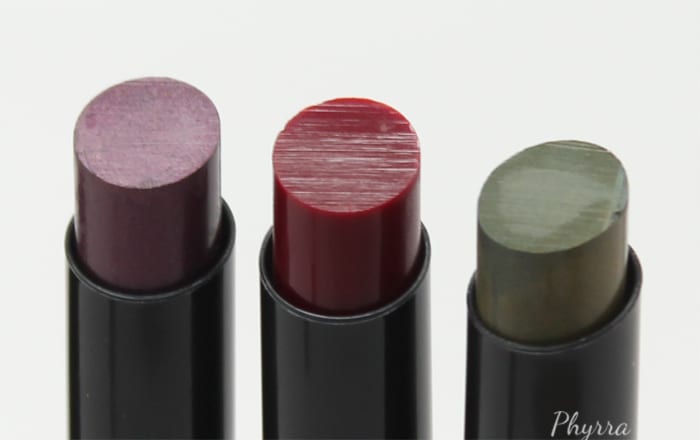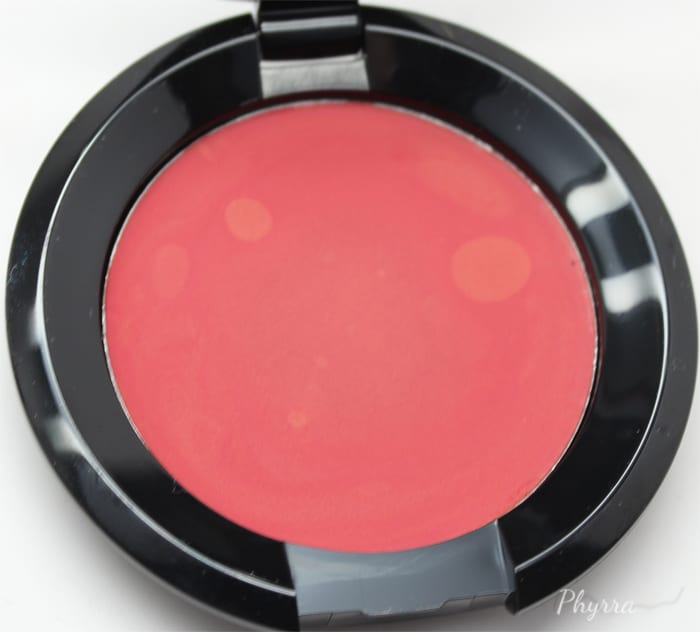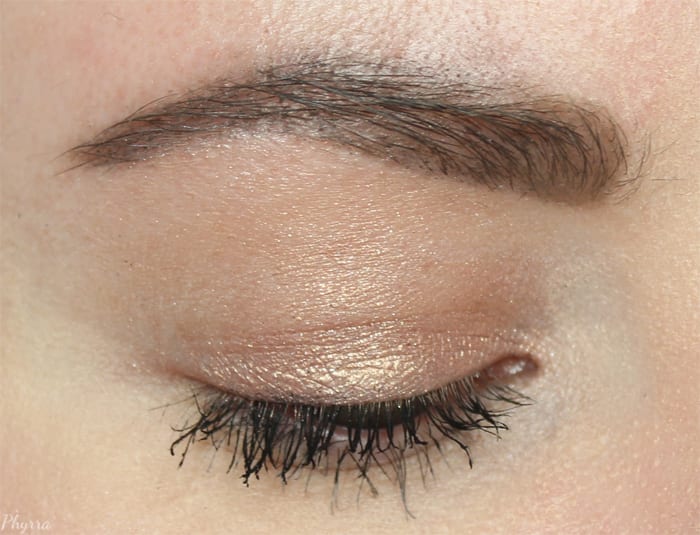 Sigil – Ash and Ember Eye Soot – $27
A warm champagne gold with a hint of pale pink. This shade is a resonant whisper. Sigil brings light to any eye color, and can be worn either as an all-over wash, a highlight, or a brightening liner.
My thoughts
I absolutely love this soft color as an eye brightener and an all over wash of color. I think it's flattering with my blue-green eyes. It would probably be flattering with a wide variety of eye colors. I absolutely have to use it on primer. I use my real techniques base eyeshadow brush to apply it as a wash all over, then I use a small detail brush to apply it more densely on the lid.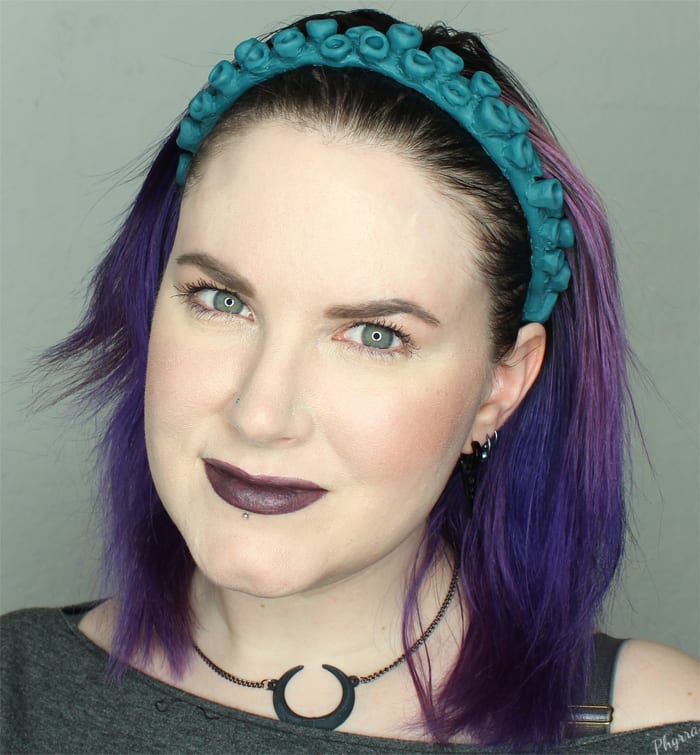 Night Wanderer – Forbidden Lipstick – $23
A blackened Byzantium purple with the subtlest warm glints. This is the color of wildflower fields at midnight, softly illuminated by a haloed moon.
My thoughts
I adore this color and I think it looks perfect with my skintone. That said, I found the formula to be difficult for me to work with. It is moisturizing and comfortable to wear. However, it kept wanting to sheer out on my lips. I would not recommend wearing this without a lip pencil. I used Colour Pop Feminist to line my lips, but for this shade they should probably be filled in, too. In general, while I love the color, I just found the formula sort of difficult to work with because it didn't want to stay in place.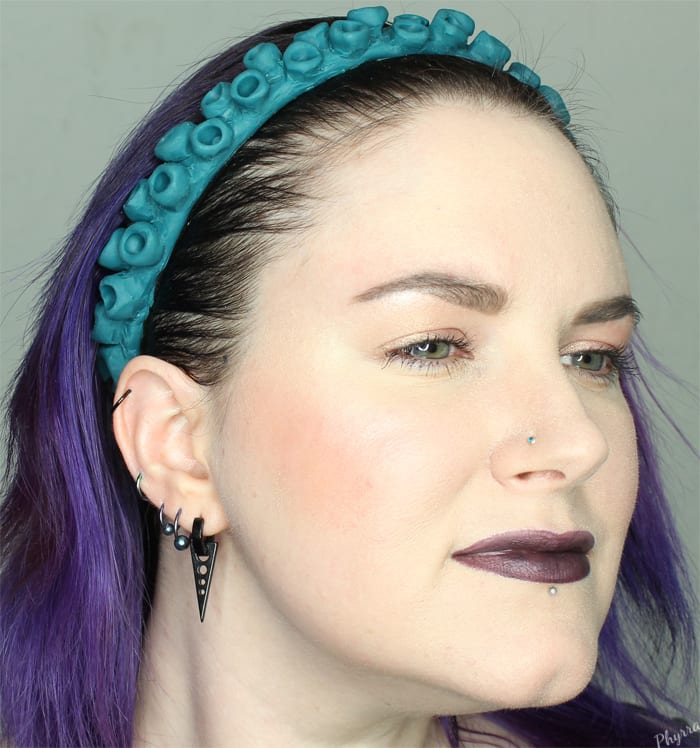 Delerium – Cream Blush – $24
This is the shade of fever dreams; a ripened nectarine with golden highlights in a sheer formulation. Part of Fleur Sauvage, a collection of three colors inspired by lush overgrowth, the deadly allure of carnivorous plants, and the strange chromatic language whispered between flowers and pollinators.
My thoughts
This is a very pretty orange blush. It melds into the skin nicely and I personally like the color on my skintone. If you use liquid foundation, it's very easy to apply this and make it look like a natural flush. If you use powder foundation I would apply this first.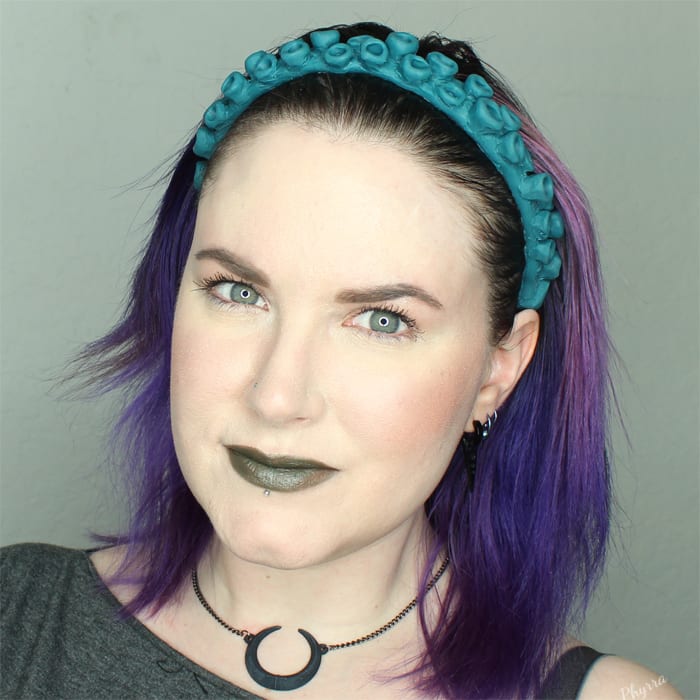 Chrysalis – Forbidden Lipstick – $23
A mysterious, smoky green with an alluring sheen. This deeply verdant hue evokes the depths of a dark forest: shifting butterfly wings, iridescent beetle shells, glistening moss, and glimmering night waters.
My thoughts
I absolutely hate that I don't have a lip pencil this color. I could not get crisp lines when I applied this lipstick because I lacked a matching lip pencil. That said, the formula is nice and comfortable to wear. The color is unusual, and a very neat shade.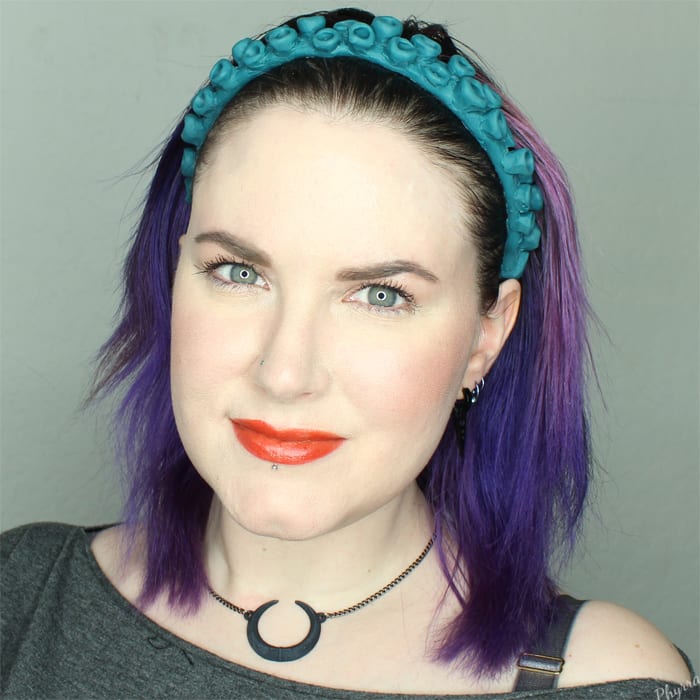 Bloodroot – Enchanted Lip Sheer – $21
Worn sheer, this shade imparts a vibrant amber. With bolder application, it shifts to a powerful blood orange, with alluring translucence and depth.
My thoughts
This is a beautiful color and it's very comfortable to wear. Again, I'd use a lip pencil with it. I used Urban Decay Bang.
I personally don't find it easy to apply lipstick in general, and these colors in specific, without a color lip pencil to line the lips. It's just too difficult for me to get a clean line. If you're using a different method of application, like where you might apply some of the lip color and use your finger tips to press it into your lips, it's not an issue, but if you're trying to apply from the tube and you're like me, you'll wish for a matching pencil.
The blush and eyeshadow were super easy to apply and wear. I would not recommend using the eyeshadow without a primer, since it's a cream product.
Eyes
Too Faced Shadow Insurance
Rituel de Fille Sigil
Catrice Better Than False Lashes Ultra Black Mascara
Brows
Senna Sketch A Brow in Ash Brown
Anastasia Beverly Hills Granite

Face
Cover FX Illuminating Primer
Urban Decay Naked Skin concealer in Fair Neutral
Buxom Show Some Skin Foundation in Tickle the Ivory– applied sparingly around the face
Rituel de Fille Delerium – cream blush
Makeup Revolution Vivid Baked Highlighter in Radiant Lights
Lips 1
Colour Pop Feminist lip pencil – outline the lips
Rituel de Fille Night Wanderer – lipstick
Lips 2
Rituel de Fille Chrysalis
Lips 3
Urban Decay 24/7 Lip pencil in Bang
Rituel de Fille Bloodroot
Of these two collections Sigil, Delerium and Bloodroot are my favorites. I feel like Sigil is a really flattering neutral eye color that brightens the eyes and adds warmth.
What do you think of Rituel de Fille Night Visions and Fleur Sauvage? What colors would you wear?