Cruelty-Free Makeup Favorites
I haven't shot a Cruelty-Free Makeup Favorites Chatty GRWM in a long time! I use my favorite products to create a look to share with you. Generic color terms listed below. I tell you why I love these makeup products and share other makeup application tips. This is an everyday purple makeup look for me. You know I love my purples!
Cruelty-Free Makeup Favorites Video
Share if you enjoy chatty cruelty-free makeup videos!
Cruelty-Free Makeup Look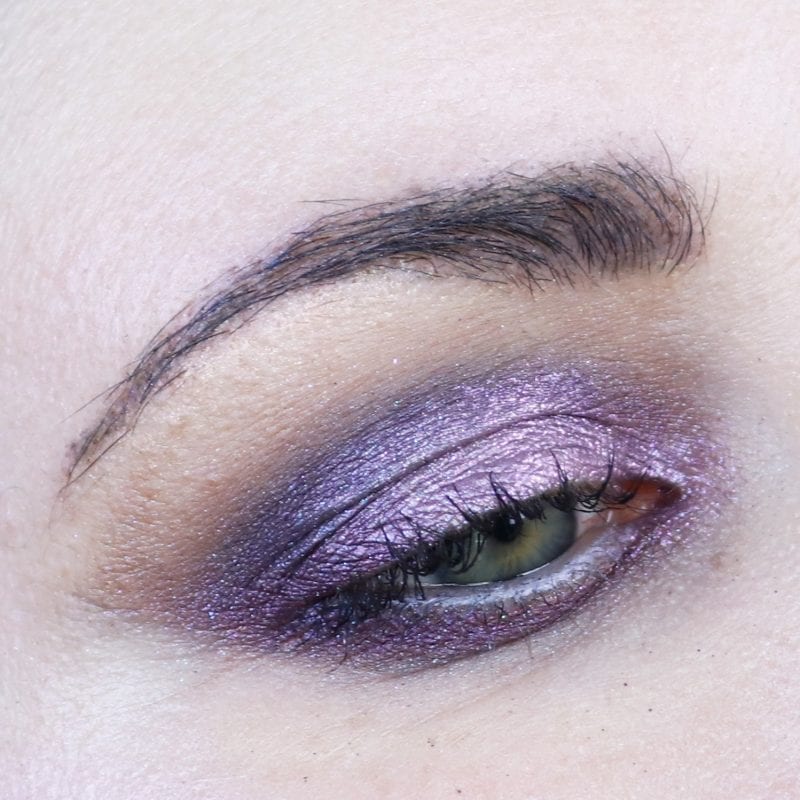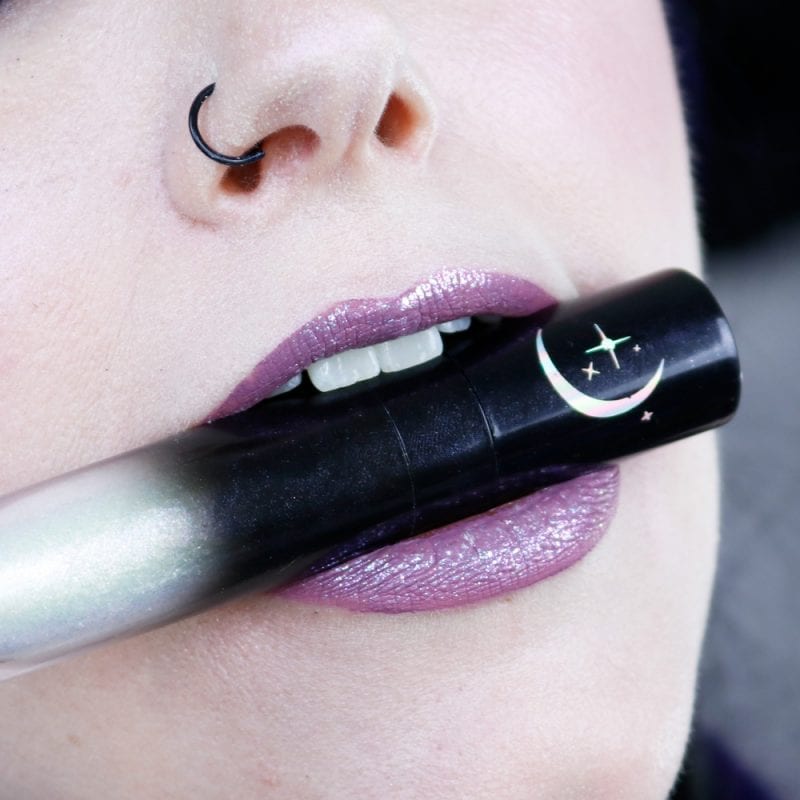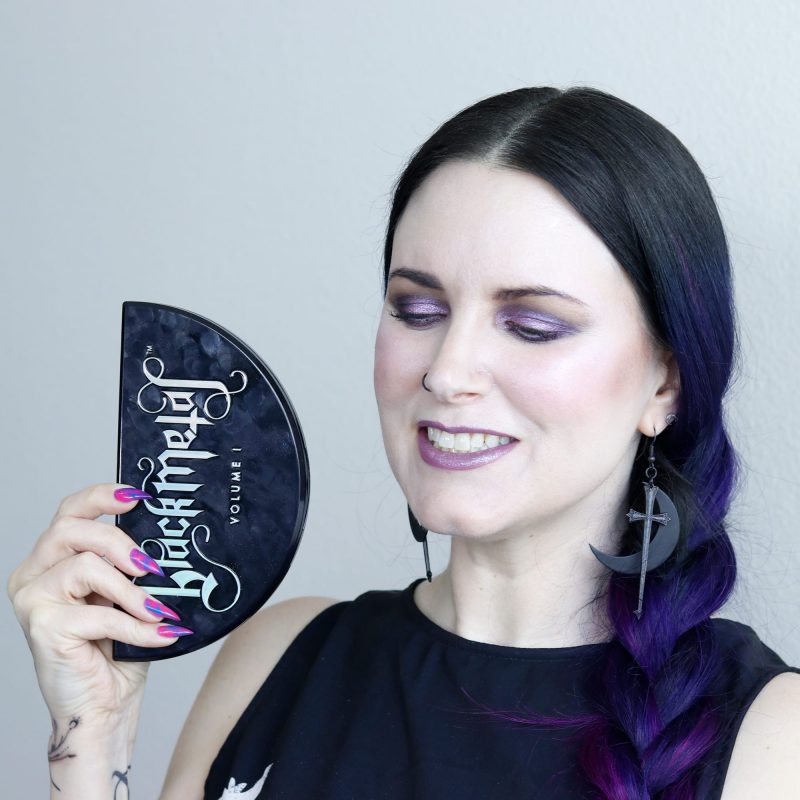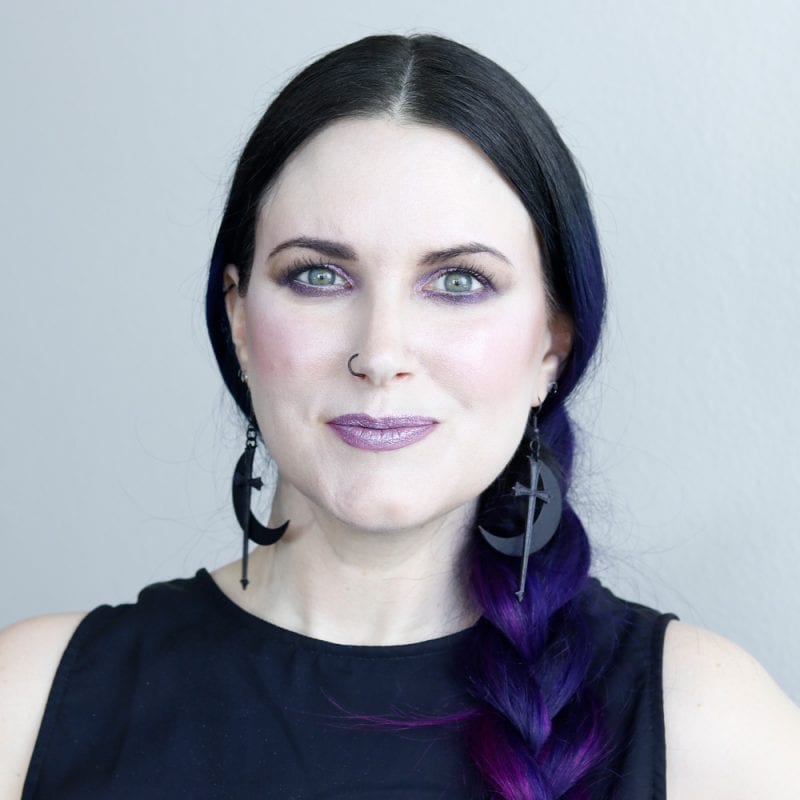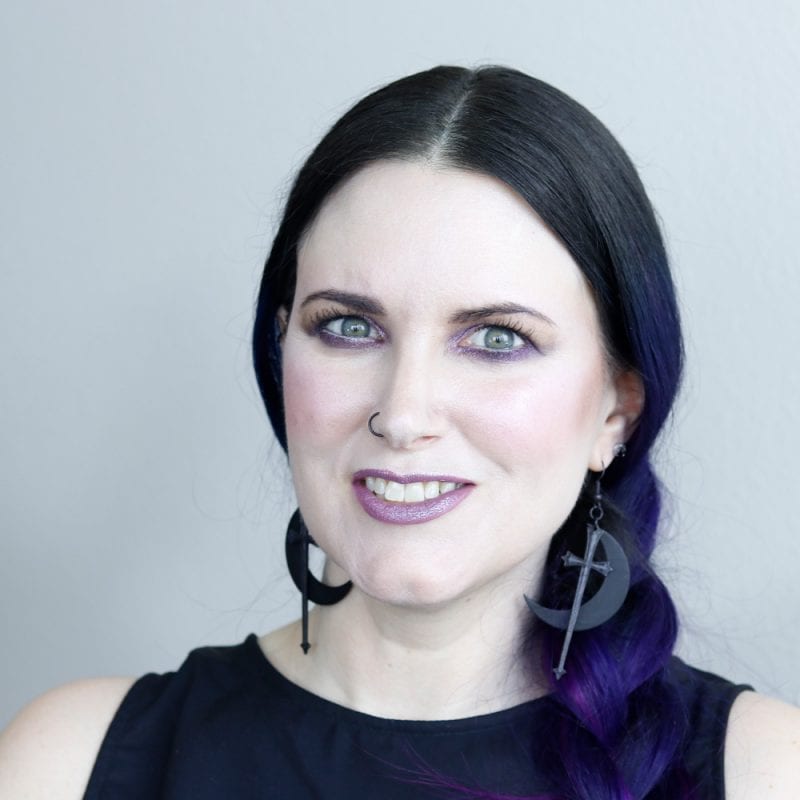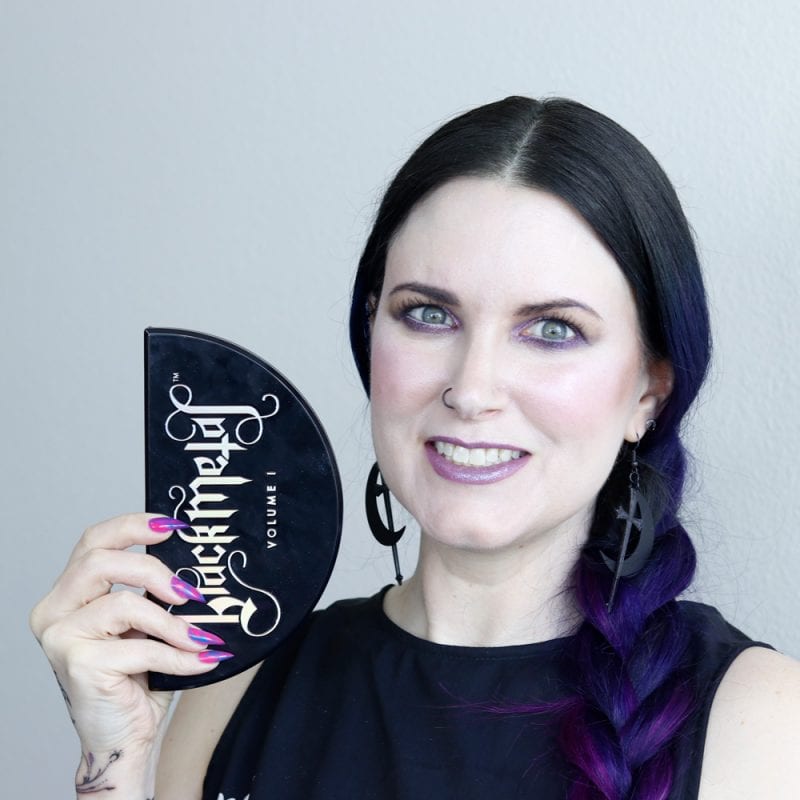 EYES
Supergoop SPF 35 First Light (v)(clean beauty)
Black Moon Cosmetics Black Metal Vol. 1 (v)
Tarte Chrome Paint Shadow Pot in Unleashed
Smashbox Crystalized Palette
Lime Crime Smokey Brow Pen (v)
Milk Makeup Kush Brow Gel (v)
Marc Jacobs Blacquer 42 pencil
Nyx Faux White in White Smoke pencil
Milk Makeup Kush Mascara (v)
FACE
Danessa Myricks Prism FX Hydrating Lotion (v)
Milk Makeup Flex Concealer in Porcelain (v)
Milk Makeup Blur Liquid Matte Foundation in Porcelain (v)
Rituel de Fille Eros – contour (clean beauty)
Rituel de Fille Eclipse – contour (clean beauty)
Rituel de Fille Nymph & Moon Pillar – blush (clean beauty)
Milk Makeup Supernova – highlight (v)
Black Moon Catshark – highlight (v)
Cozzette Essential Powder in C1 (v)
Nyx Sweet Cheeks in So Taupe – contour
Urban Decay All Nighter Spray in Summer Solstice (v)
LIPS
Lime Crime Dove pencil (v)
Black Moon Ghost liquid lipstick (v)
Black Moon Luna moon topper (v)
GENERIC COLOR DESCRIPTIONS FOR EYESHADOWS
Immortal – deep metallic purple
Unleashed – light metallic purple
You're Grounded – light taupe
Heart Healer – champagne with pink shift
Sage My Name – creamy vanilla
Sorrow – deep metallic blue
Lime Crime, Melt, Urban Decay & Nyx are the 4 brands I rotate between for lip pencils. They're my favorites for the colors offered, especially the strange and unusual ones that match my lipsticks.
I love this new blush from Nyx. So Taupe is a great taupe shimmer for contouring and a good crease color in a pinch!
Smashbox Crystalized Palette made an appearance yet again! I love the shades You're Grounded & Heart Healer. I need a huge duo of those two for cheeks and eyes.
Supergoop First Light is such a great vegan cream eyeshadow from Supergoop! I love that it's got SPF. I really like it for no-makeup makeup days. It comes in 3 colors and I've bought 2 of them, but I think all 3 of them would be flattering on a wide variety of skintones.
The Cozzette Beauty Essential Powder in C1 has been my go-to powder for almost a year now. I use it to set my eyeshadow, blend out eyeshadow mistakes, set my foundation, set my concealer, and more. It's fabulous.
You know I've been hooked on the Danessa Myricks Prism FX Hydrating lotion so much that the only other primer I've touched in forever is the Milk Hydro Grip. My poor Hourglass primer is sitting there untouched at the moment.
I have such heavy, hooded eyes at the outer corner it drives me nuts, but I had tons of fun putting this together. The Black Moon Black Metals palette is such a dream to play with. I love those jewel tones to bits!
The Black Moon Cosmetics Liquid Lipstick formula is one of the best I've ever tried. It's one I wear all the time. It's comfortable to wear, transfer resistant, but not makeout proof. And I love adding sparkle with the lip toppers like Luna and Zenith!
I'm still practicing with cream products to figure out how best to use them. Rituel de Fille's formula is nice because it's so easy to build up or blend out. That makes it great for makeup beginners or people who are new to using cream products.
Black Moon Catshark is beautiful. I cannot get over how stunning it is. It is the perfect highlighter in my eyes because it gives a pearlescent sheen and glow, not a glittery glow.
Black Moon Ghost is the PERFECT mid-tone purple lipstick you've been dreaming of if you wanted a cool purple. So many of mine pull warm.
If you look through my blog over the past 6 months or longer you'll see these same products and brands used repeatedly because they truly are my cruelty-free makeup favorites.