Fabuloz Hair Extensions
I'm excited to be talking to you about my dream hair from Fabuloz Hair Extensions today! When I asked my hair stylist Cliff from iStyle salon to order the longest hair extensions possible for my next hair appointment, he went to Fabuloz Hair Extensions to get me high quality remy hair. Fabuloz Hair Extensions provided the extensions for my new hair style and I love it!
Fabuloz Hair Extensions PR sample. Everything else purchased by me.
Pravana Silver Custom Fabuloz Hair Extensions

Cliff selected 3 bags of Vanilla Chai 26″ remy hair and then custom dyed them with Pravana Silver and a drop of purple to give my deep silver an almost iridescent purple sheen.
Before the Fabuloz Hair Extensions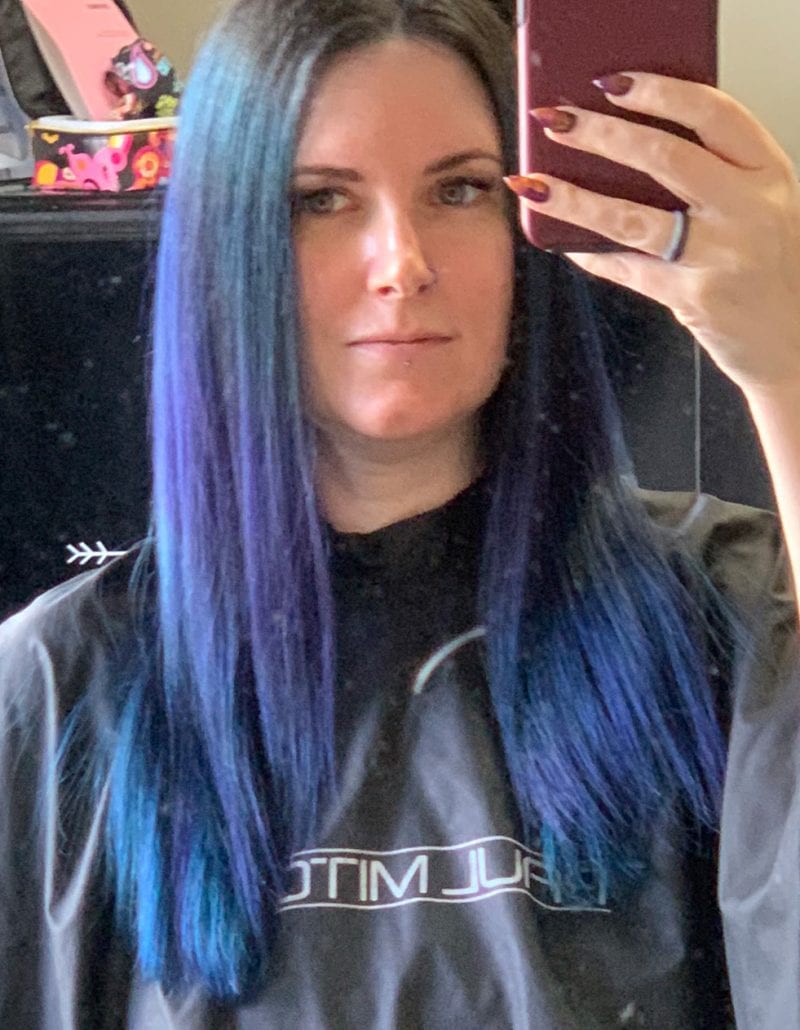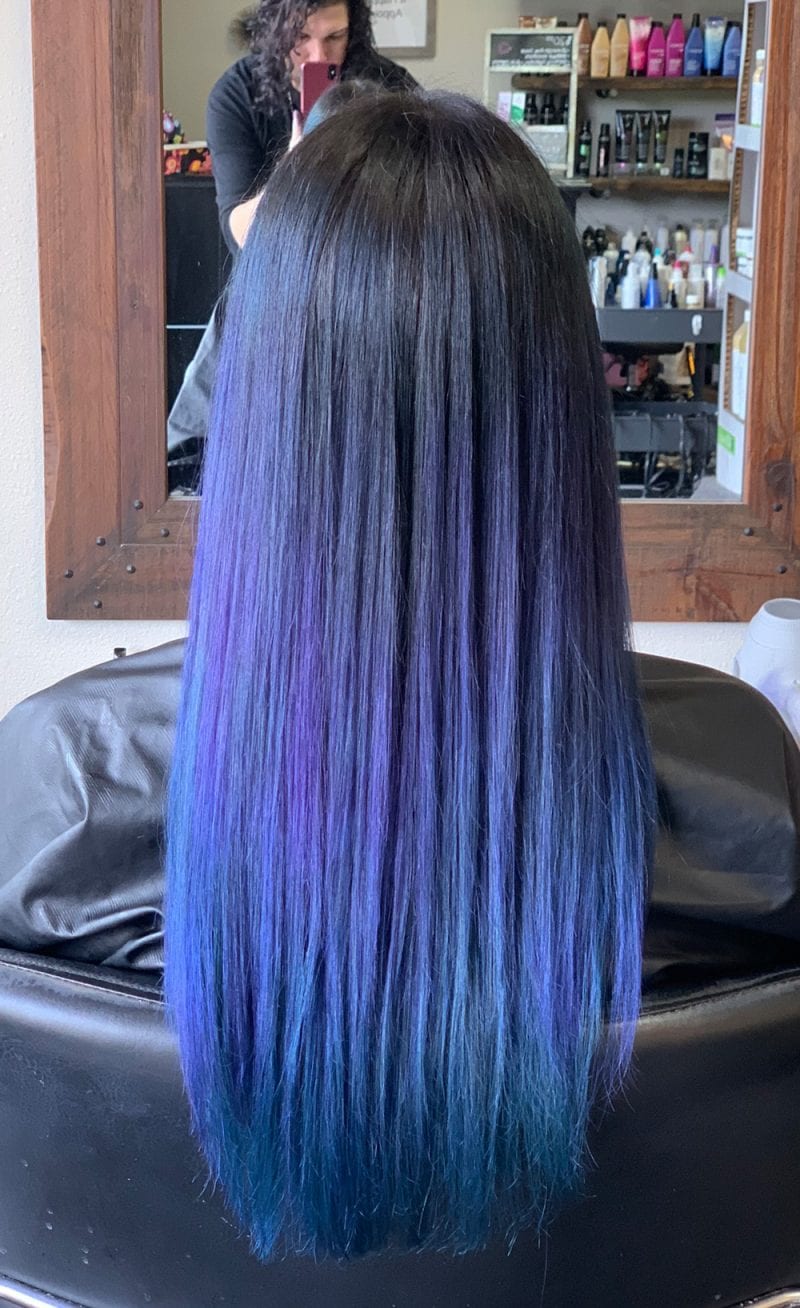 This is my natural hair with no extensions in it. Before Cliff installed my new Fabuloz Hair Extensions, we touched up the color at my roots with Pulp Riot Noir and a drop of Pravana Vivids Violet. We left the mid section alone because that purple is rich and dark. He did refresh my ends with Pulp Riot Electric Nirvana.
After Fabuloz Hair Extensions Installed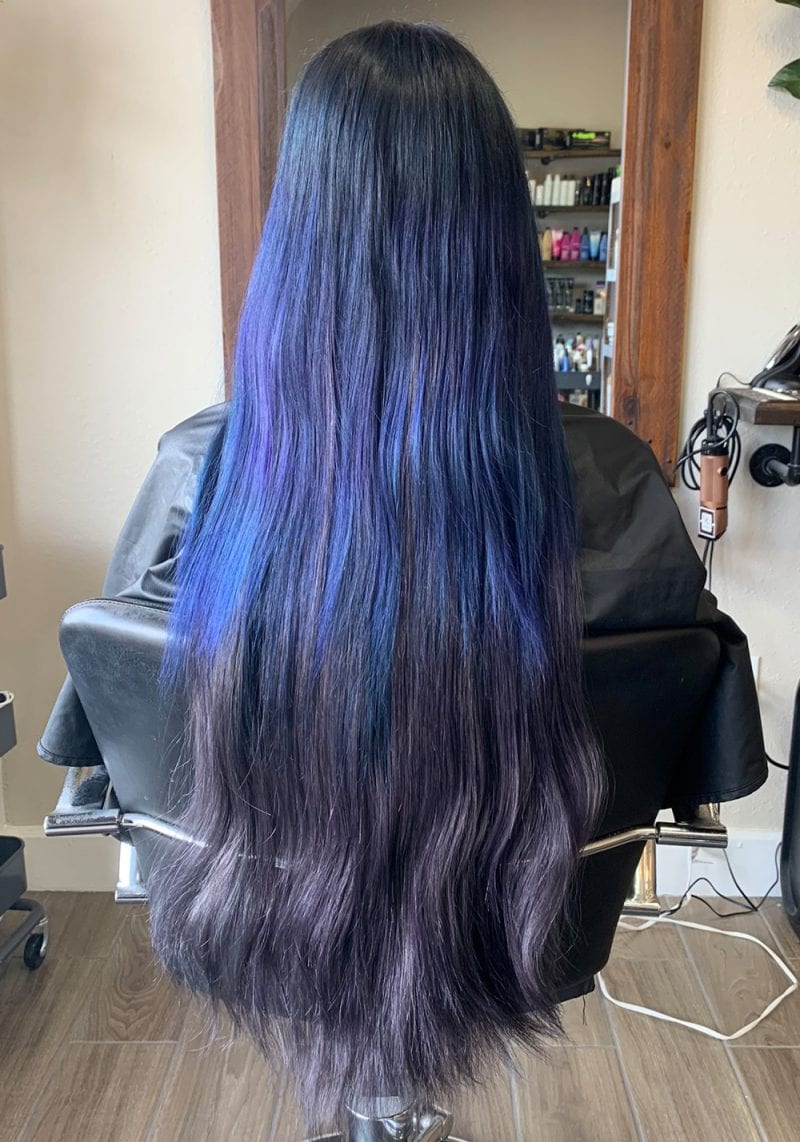 Cliff used 3 bags of hair for extra volume and density. Previously I only had 2 bags of remy hair in my own.
Pravana Silver Dream Hair Styled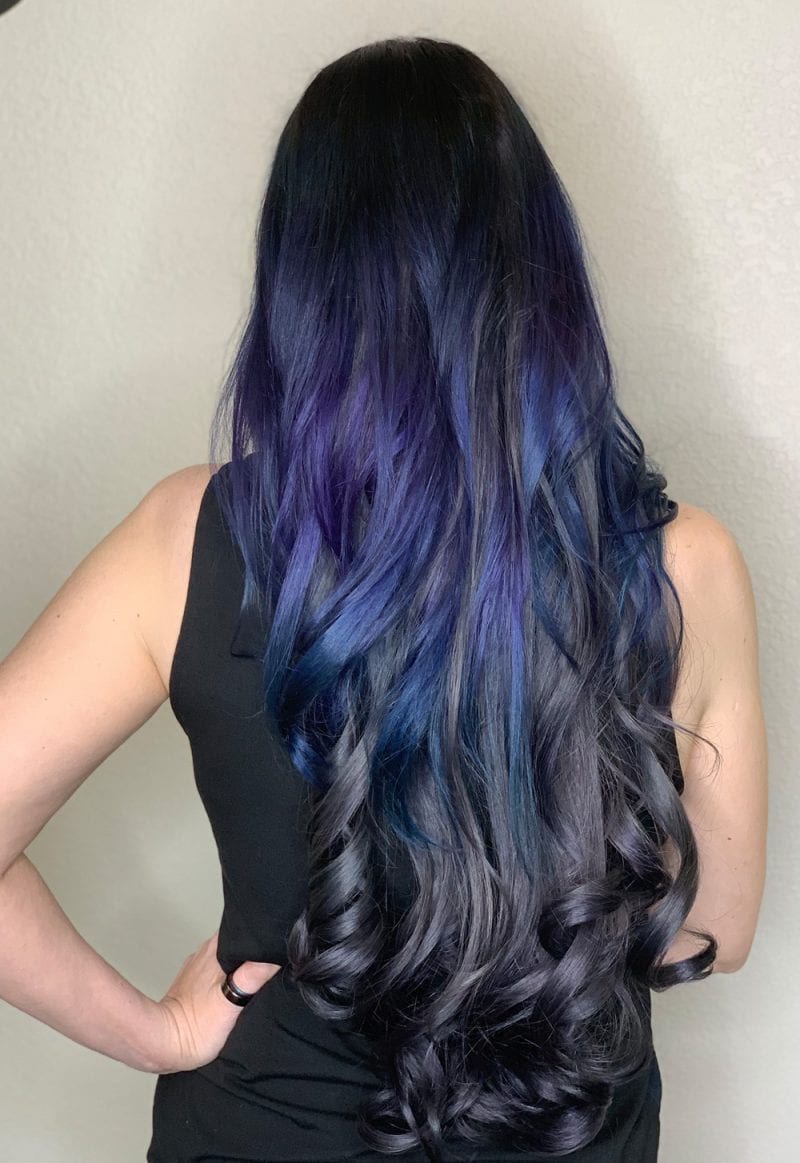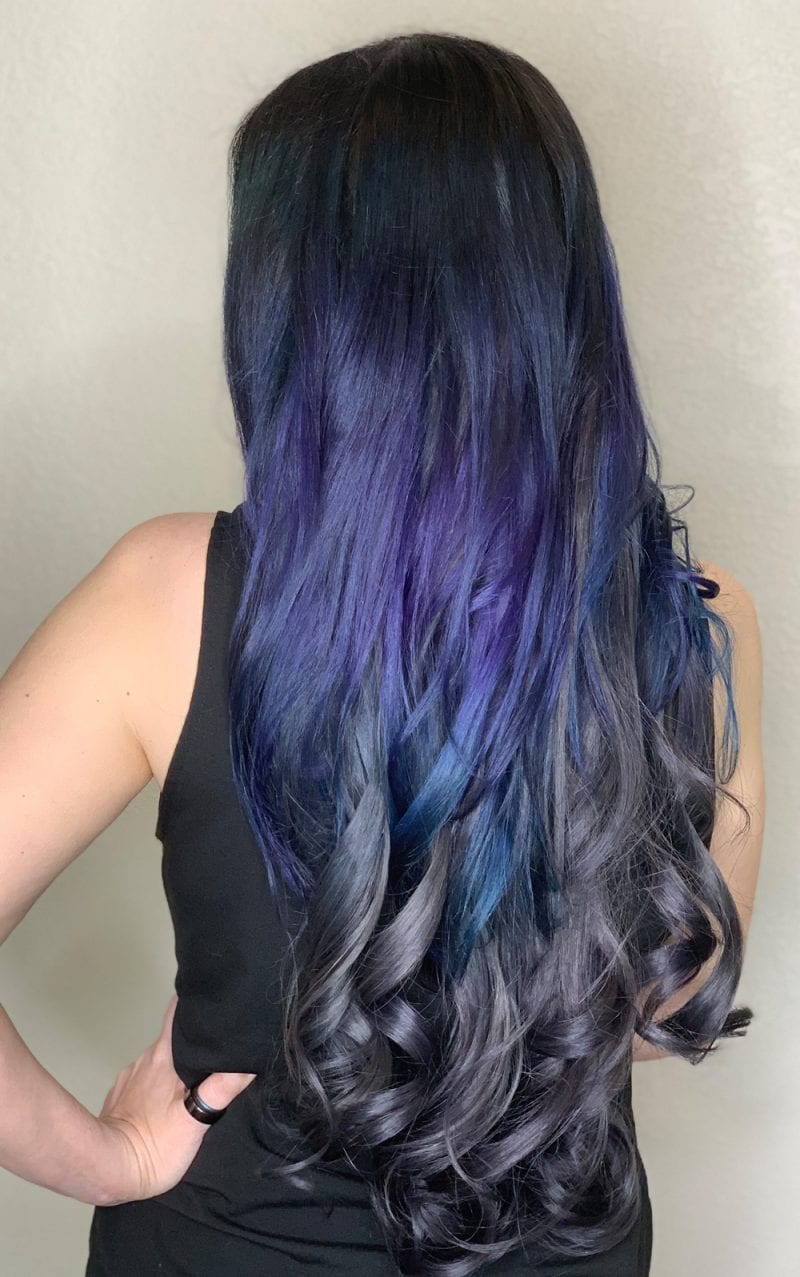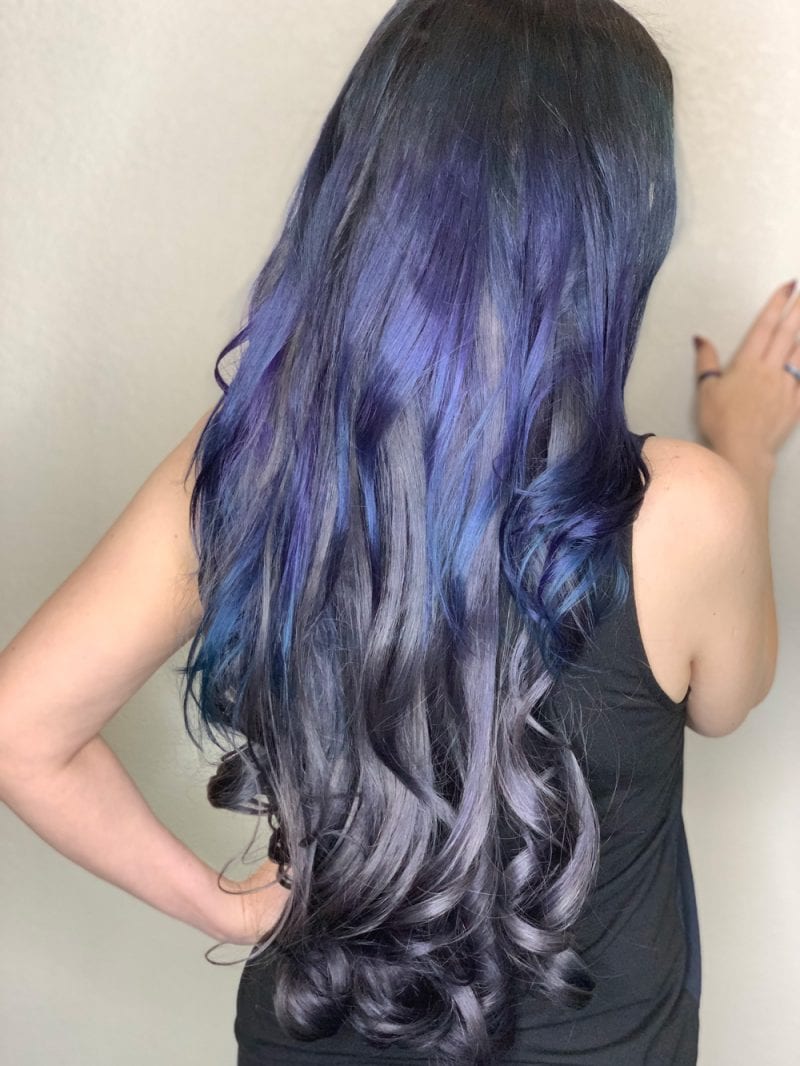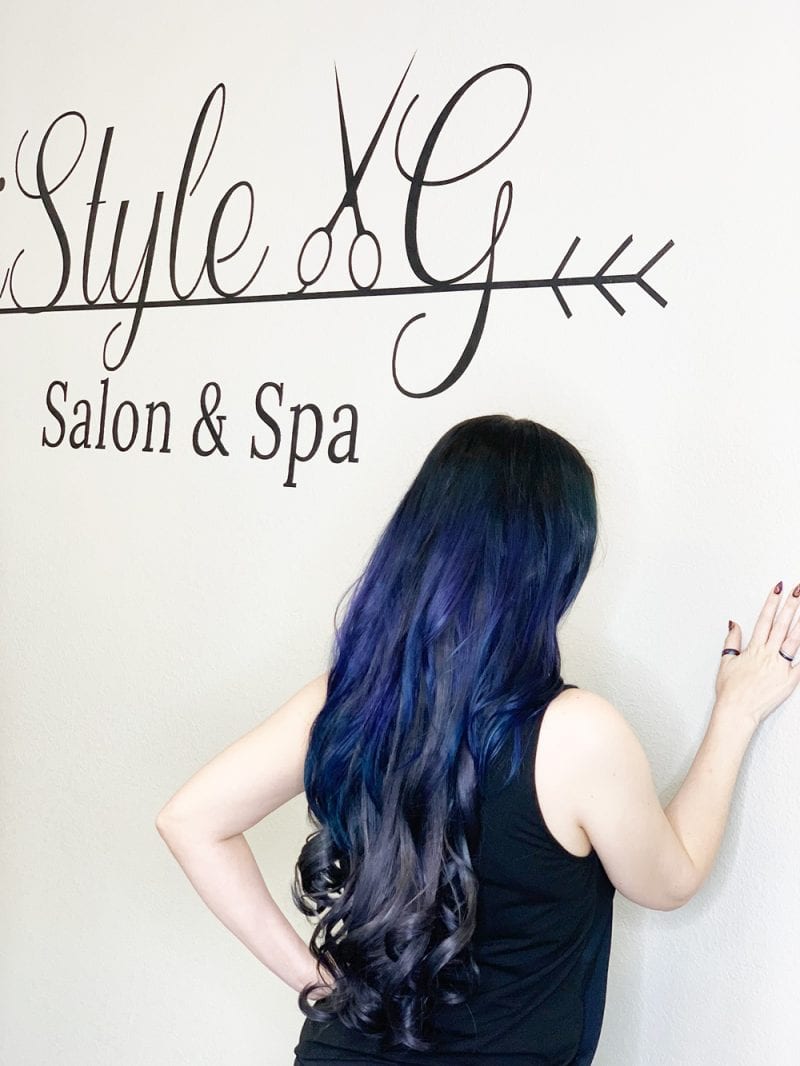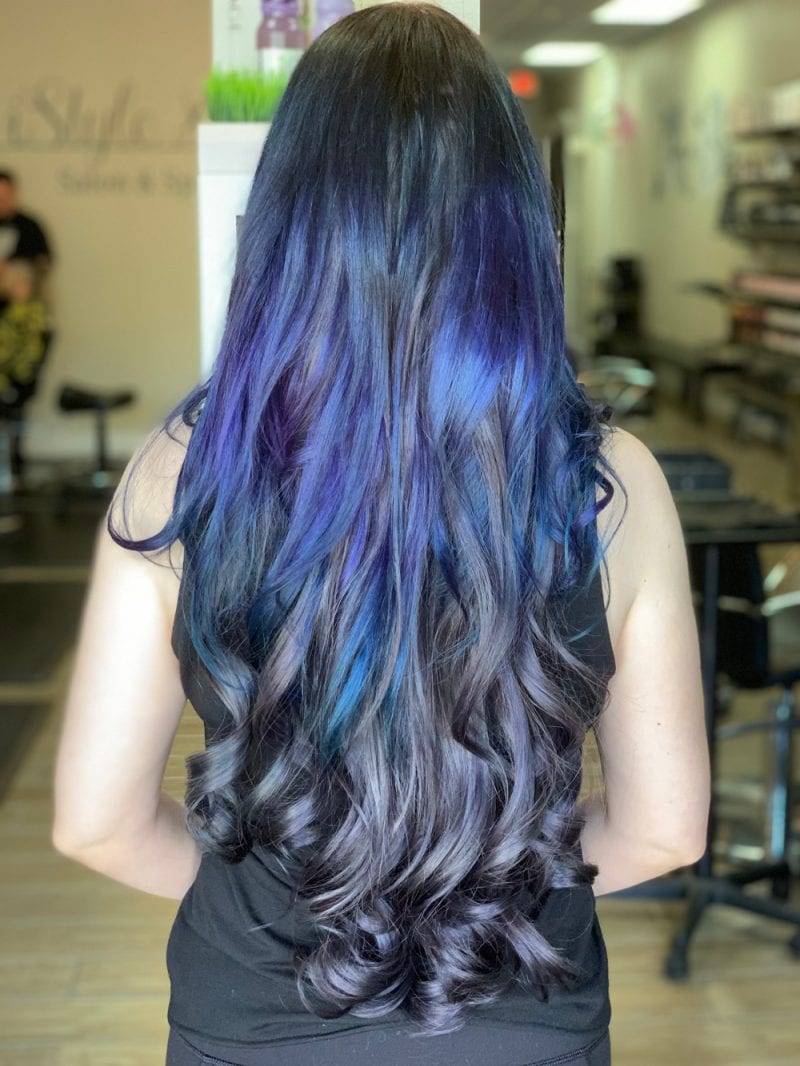 Cliff curled my hair after he finished dyeing and installing the Fabuloz Hair Extensions. I now feel like I have my dream anime hair! It's finally waist length, which was my goal. I love how it looks! It's so amazing!
I wasn't sure how I would feel about the deep silver hair, but I love it. I never wanted to try silver on my hair because I didn't think it could survive the process to get to silver, but I didn't mind trying on extensions because they'd already be starting light enough. The color really reminds me a bit of Black Moon Castle.
I'm still getting used to the extra foot or so of length from my Fabuloz Hair Extensions. I find it's easiest if I put it into twin braids for sleeping. The single long braid nearly chokes me in my sleep. I've also tried putting it in a bun on the top of my head for sleeping, but that one is a little strange for me.
If you're looking for high quality hair extensions, I highly recommend checking out Fabuloz Hair Extensions. And if you're in Tampa, come see my stylist Cliff at iStyle. He'll help you achieve your dream hair!
What do you think of my new waist length hair?
More Hair Features