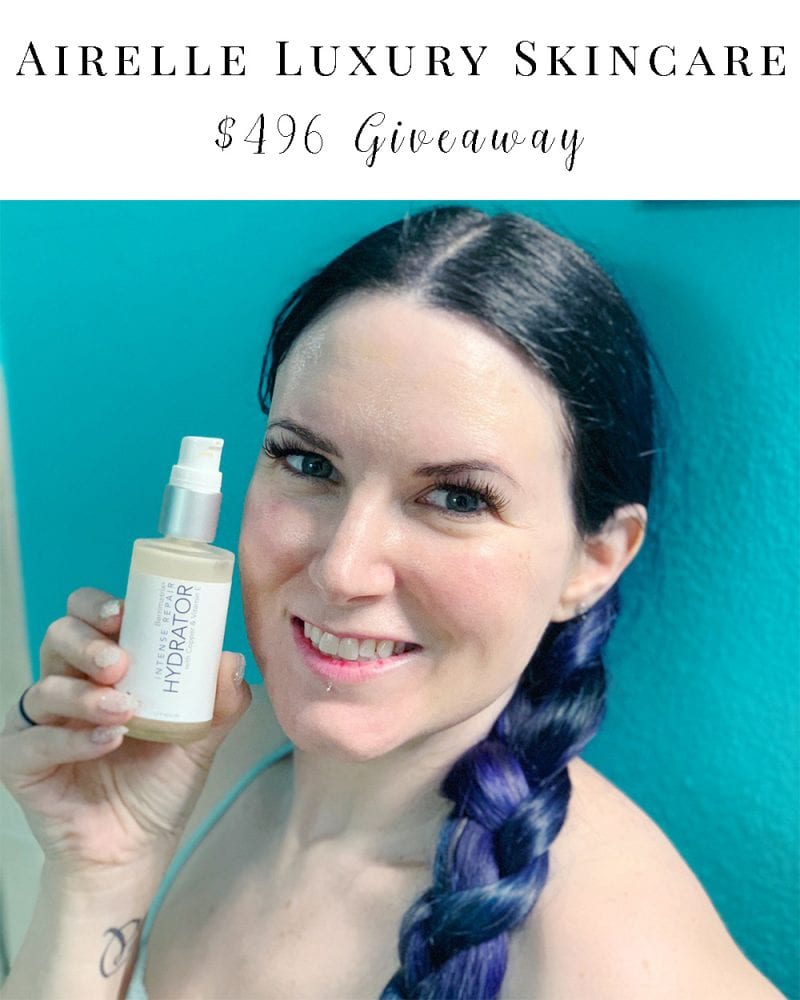 Airelle Luxury Anti-Aging Skincare Giveaway
Today I'm thrilled to be bringing you an Airelle Luxury Anti-Aging Skincare Giveaway! I've got a set of cruelty-free luxury anti-aging skincare from Airelle to give away to one lucky reader ($496 value)! I've been using the Age Defying Facial Serum and the Intense Hydrating Repair Complex and love them. They're extremely lightweight and thin, making them perfect in K-Beauty type skincare routines.
Airelle is the brainchild of Kasey D'Amato, a Dermatology PA in Los Angeles for over 15 years. Kasey saw a need in the skincare market for high quaity skincare that she could recommend to her patients. Her passion for skincare led her to develop Airelle and Berrimatrix, its secret powerful ingredient. Airelle is proudly cruelty-free.
This giveaway includes all five of Airelle's high-end, cruelty free skincare products:
Exfoliating Cleanser ($64)
Age Defying Eye + Lip Treatment ($68)
Intense Hydrating Repair Complex ($116)
Hydrating Manuka Mask ($90)
Age Defying Facial Serum ($158)
TOTAL – $496 value!
To enter the giveaway you must use the Rafflecopter widget below. The giveaway is open to anyone who enters through the widget, is 18 or over, and has a USA address. Ends 5/3/19 at 12 am PST. You can do as many or as little of these options as you like. All are free.
PLUS a special bonus – I have THREE additional Age Defying Eye + Lip Treatments ($68 each) to give away to those who sign up for Airelle's email newsletter!