Today I'm sharing my trip to Indiana with you. After nearly a year and a half of staying safer at home with social distancing, I finally got to take a trip to see my parents. My parents have been fully vaccinated for quite some time, as they are over 65 and got their vaccinations as soon as they were able. Dave and I got our vaccines as soon as we were able to here in Florida as well.
As you know, I've been staying safer at home since March 2020. This means I did not go to parties, PR events, conventions, vacations, trips, concerts or anything unnecessary. For the past year and several months, I've only left my home for doctor and vet visits. Anything else I avoided. I used delivery services for all my necessities. I did these things because my partner Dave was considered high risk due and I was also at elevated risk. Now the world is slowly opening back up as more people become vaccinated.
Dave and I flew to Indiana for several days to see my parents. I didn't have very long in between leaving my old job for my new job, but I knew I wanted to spend time with family. It was a fairly low key trip.
Praise Acres Outdoor Historical Museum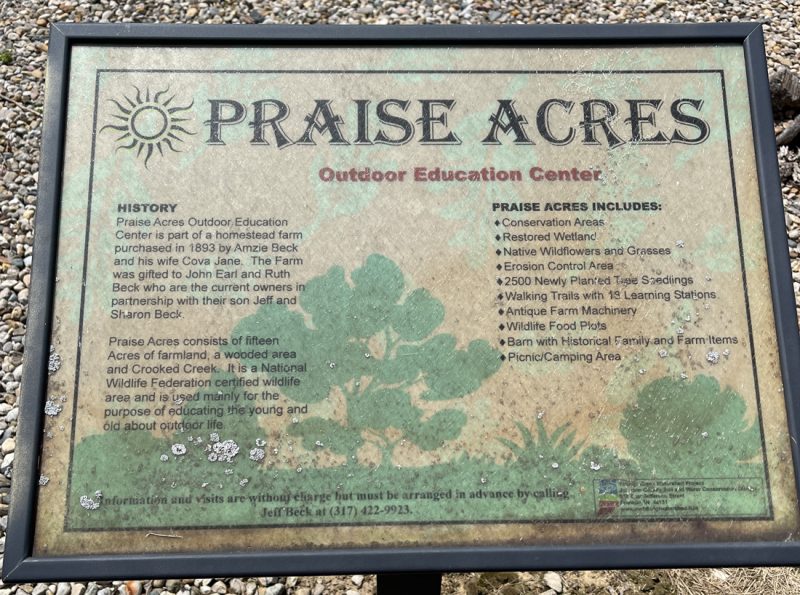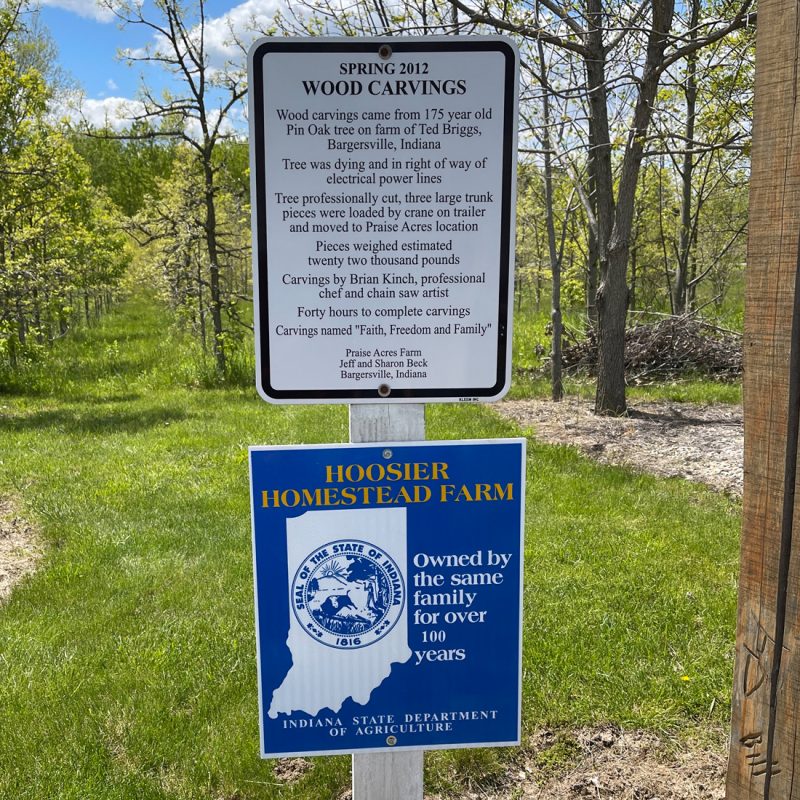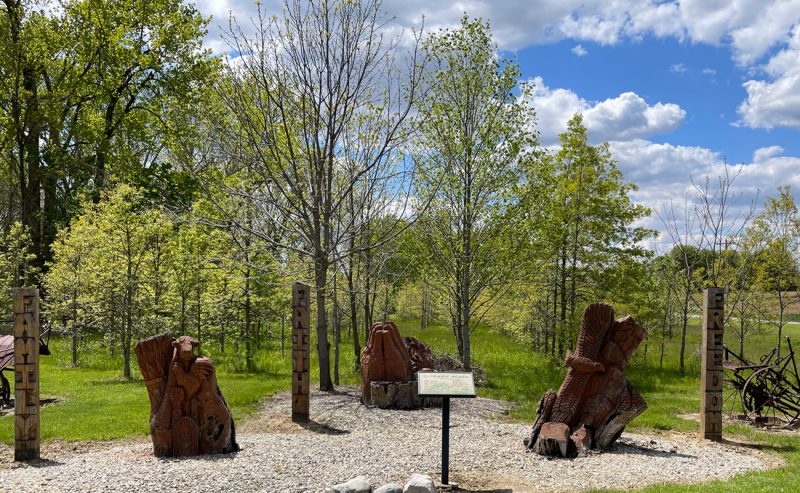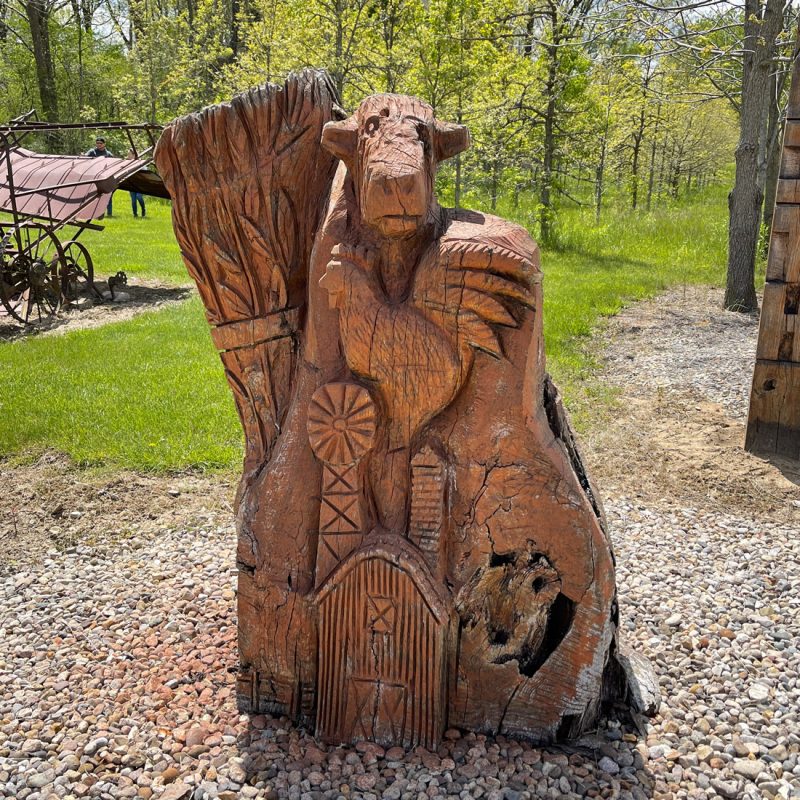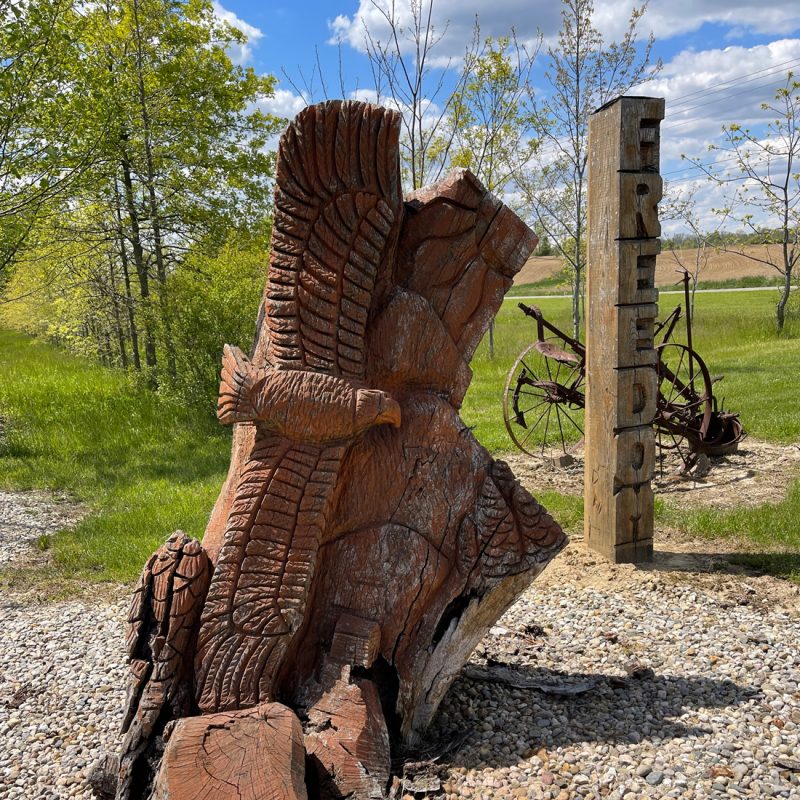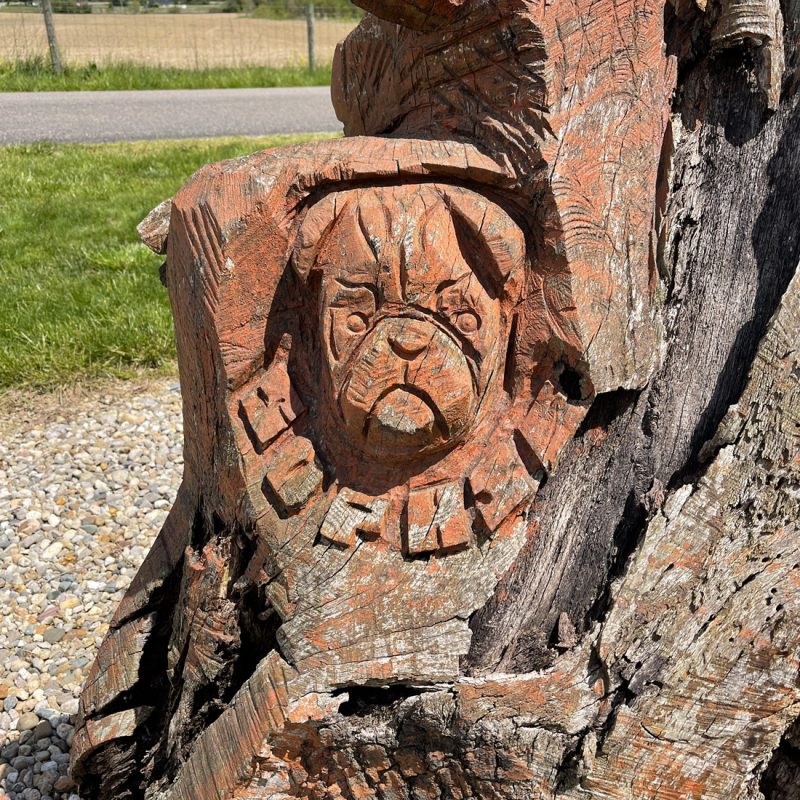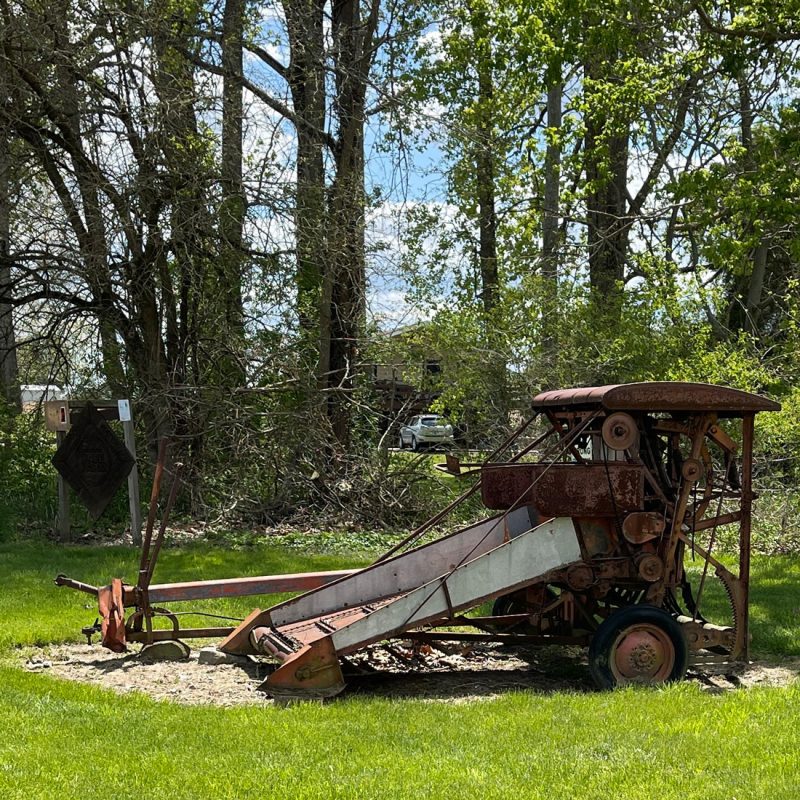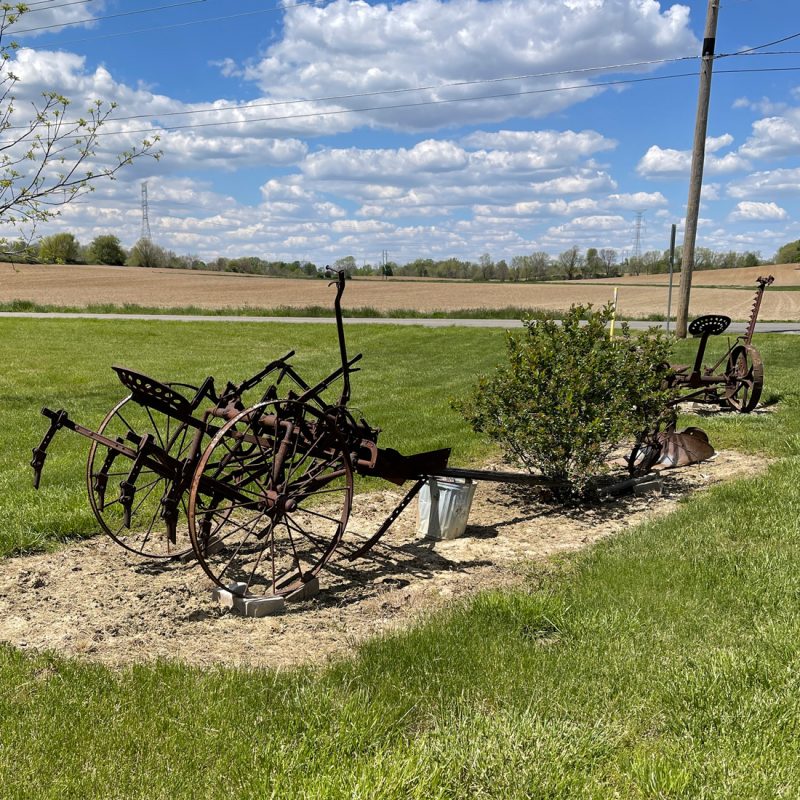 One of the things we did on my trip to Indiana was visit Praise Acres Outdoor Education Center. It's part outdoor museum with wood carvings and antique farm machinery, and part conservation area. I'd never been to this place before and it is close to where my brother lives.
They have several pieces of carved wood art that includes the words Family, Faith, Freedom, an eagle, a cow, a chicken, and what looks like a pug dog.
I can't begin to tell you what these pieces of antique farm equipment were used for, but they're neat to see.
The Farm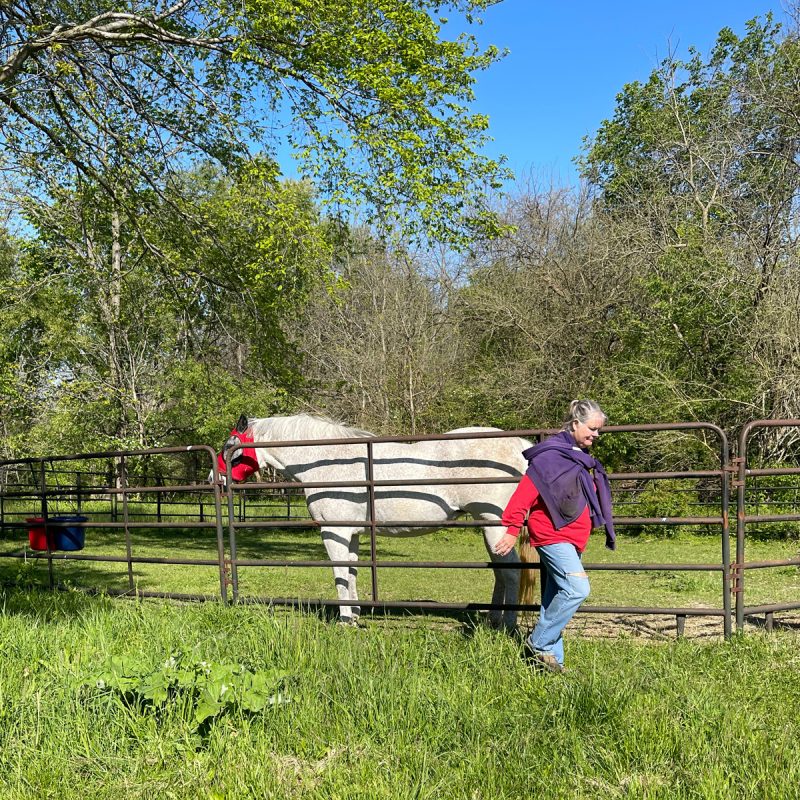 We spent most of my trip to Indiana on my parents' farm. Pictured above is Chia, my parents' horse, in her round pen. She gets put into the round pen during the spring to make sure she doesn't eat too much new grass and get laminitis.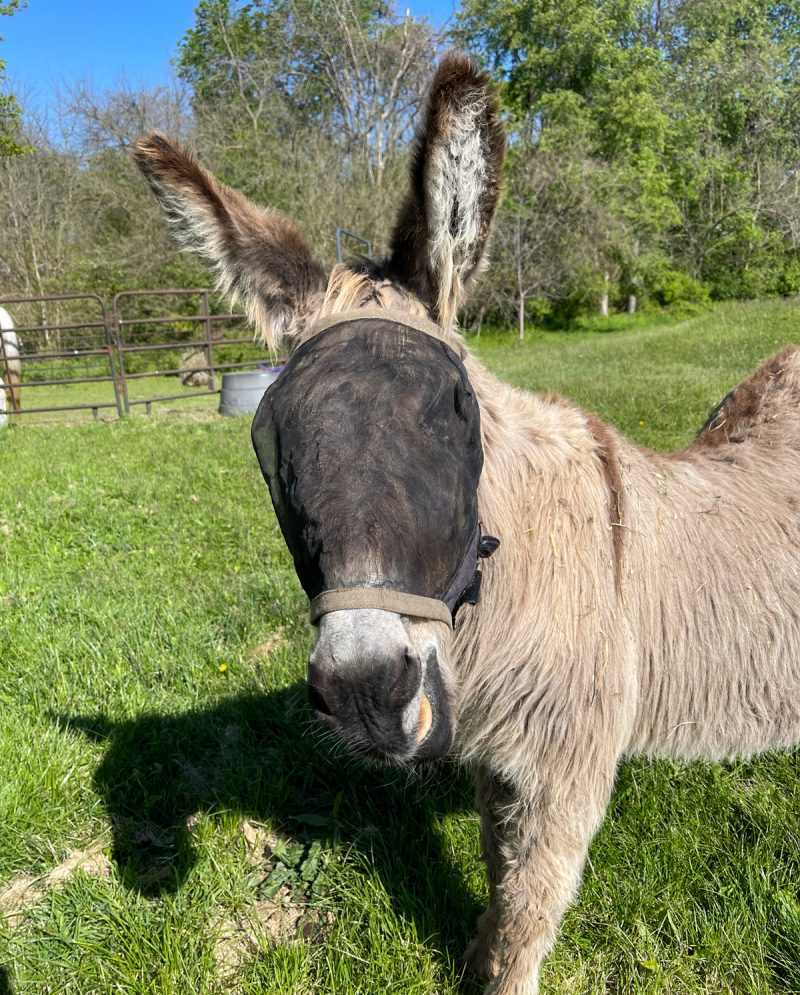 Shaggy, the ancient donkey, doesn't have the same issues as Chia, so she's free to wander around the farm.

Here are three of the barn kittens my parents currently have. These cats grow up to have the job of keeping the barn free of mice and birds. Barn cats are typically very efficient hunters.
My Brother's Farm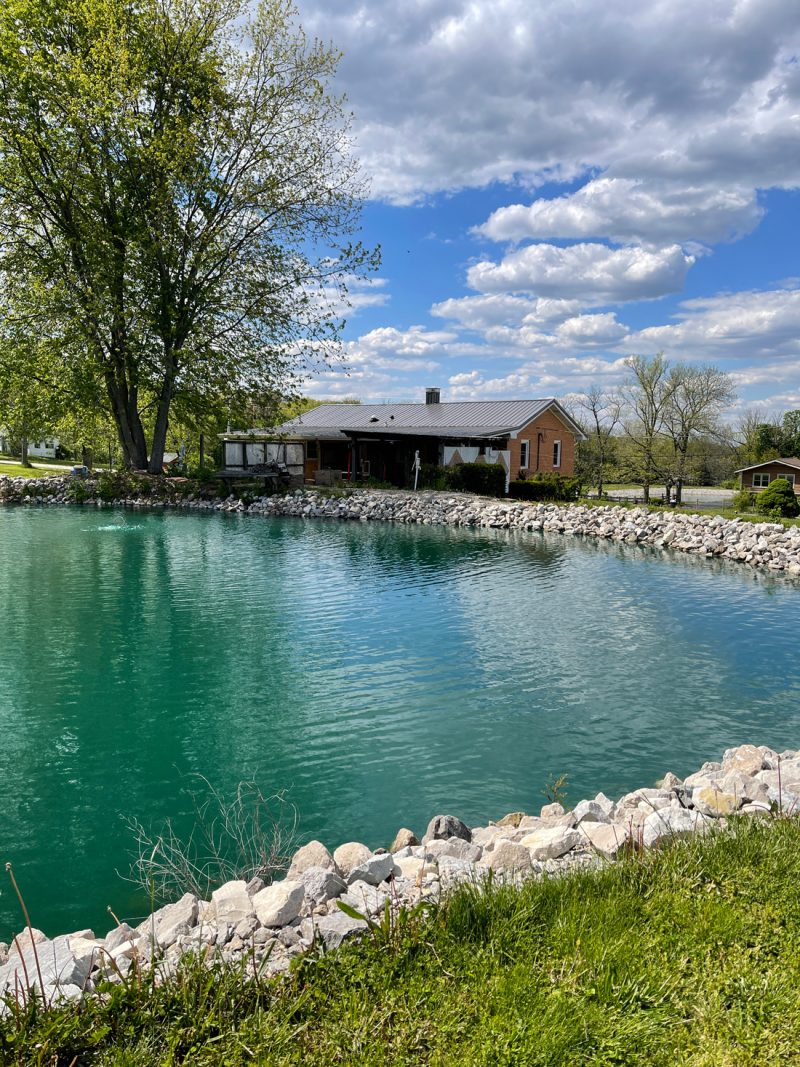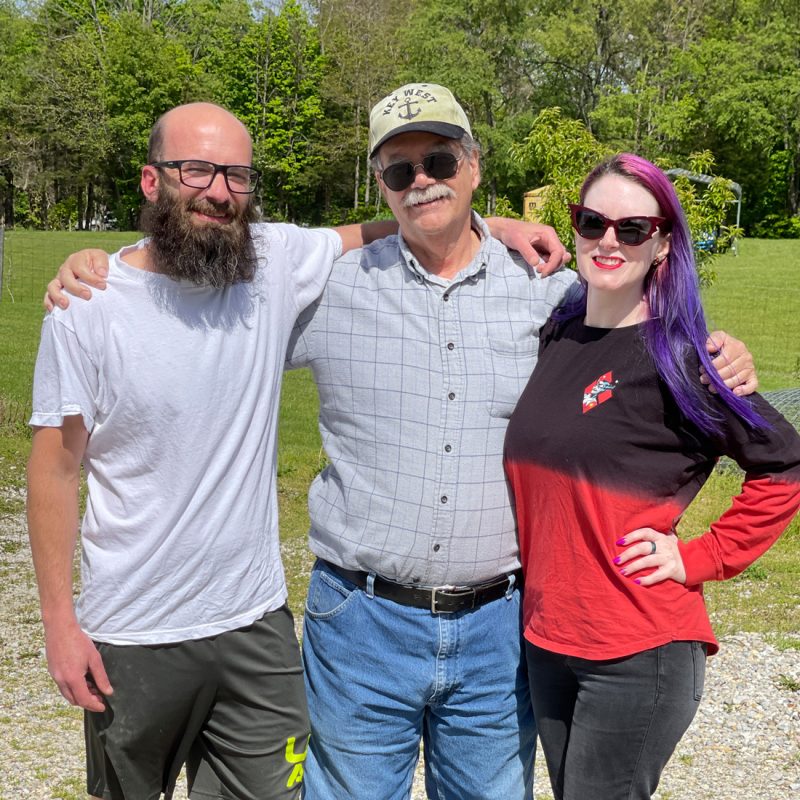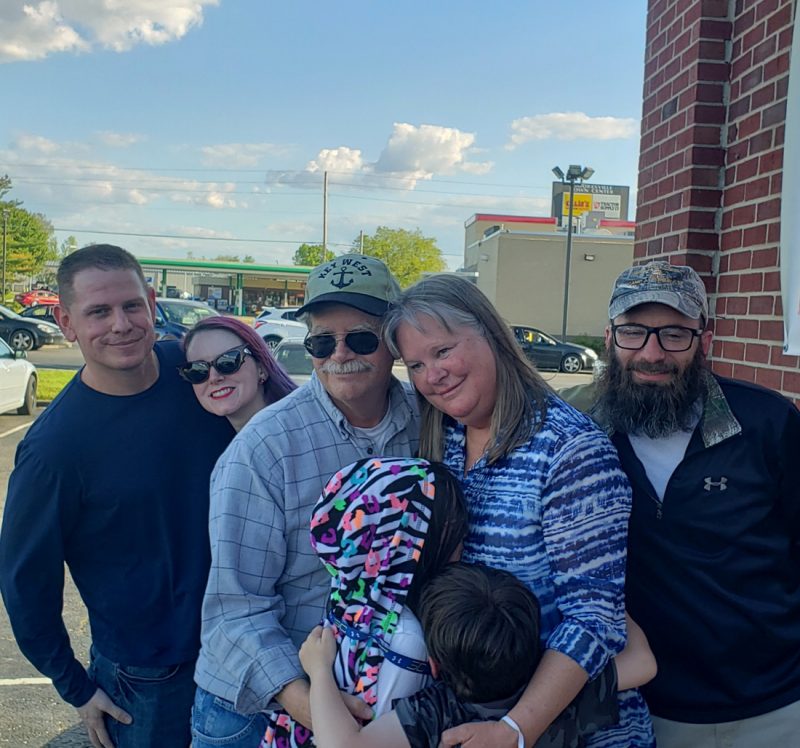 We spent a day at my brother's farm during my trip to Indiana. Pictured above is my family.
While I'm grateful for the family I did get to see during my trip, I'm sad I didn't get to see everyone. I missed seeing several of my cousins because we just didn't have time to drive all over to meet up with people.
Friends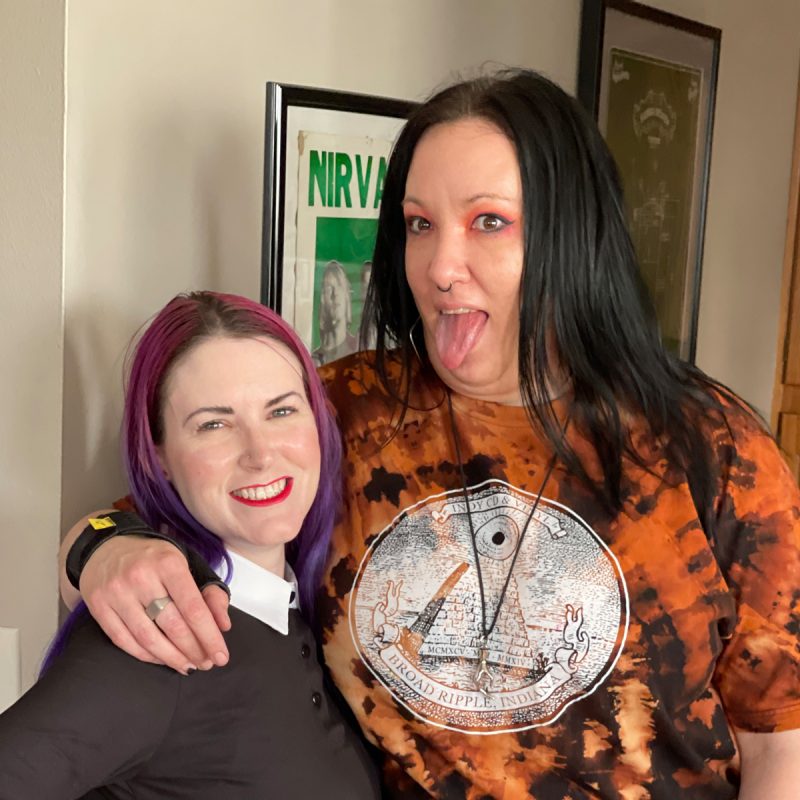 My makeup this entire trip was so simple. Here's my quick everyday makeup look tutorial for what I wore each day in Indiana.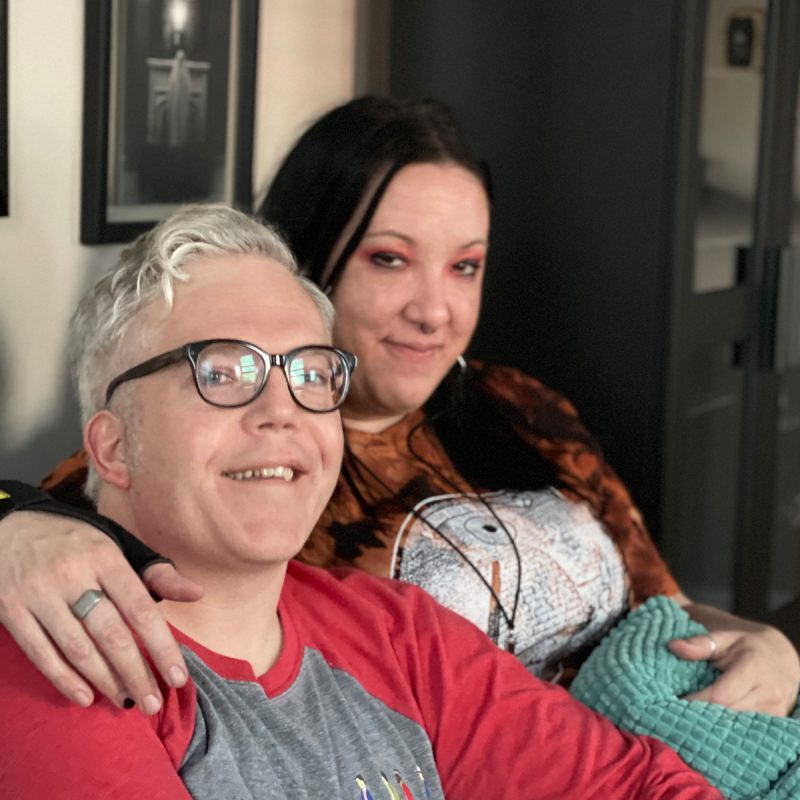 I only had time to visit with one set of friends during my trip to Indiana. I saw my friend Krissy and her fiance Nate. Krissy and I have been friends since around 9th or 10th grade in high school. Our friendship has remained strong for over 20 years!
Raccoon Lake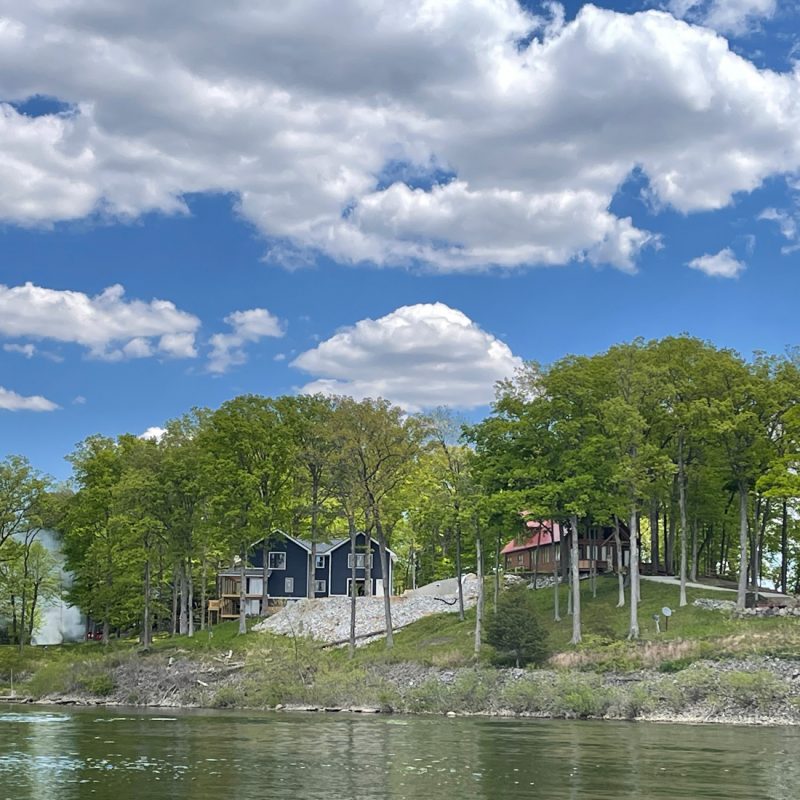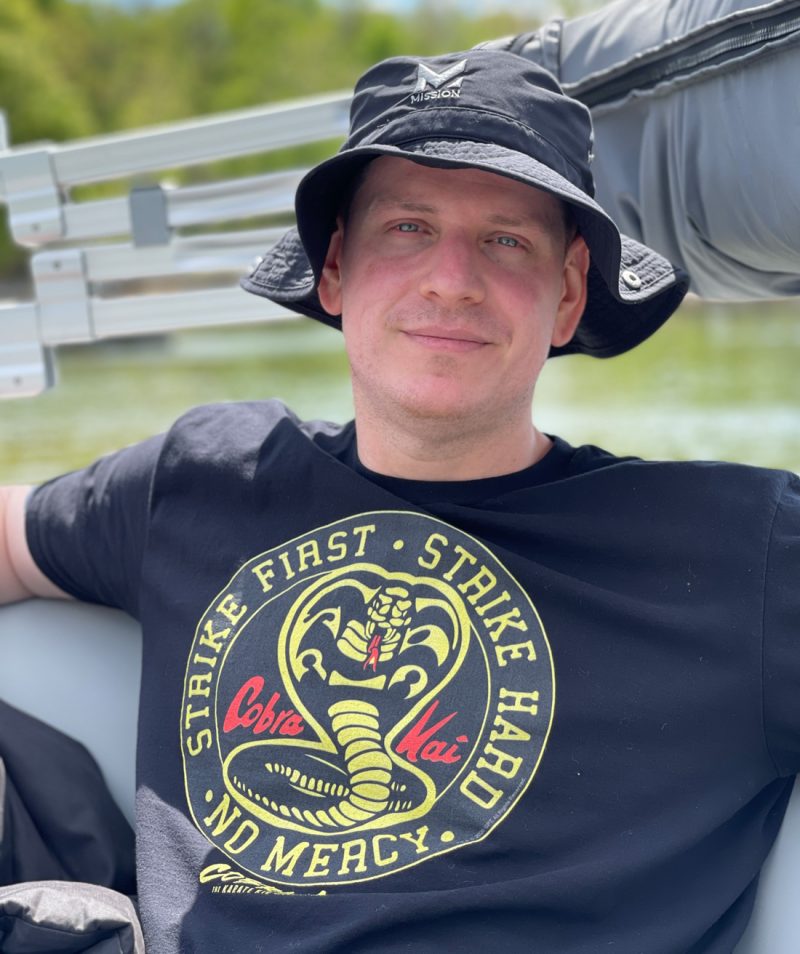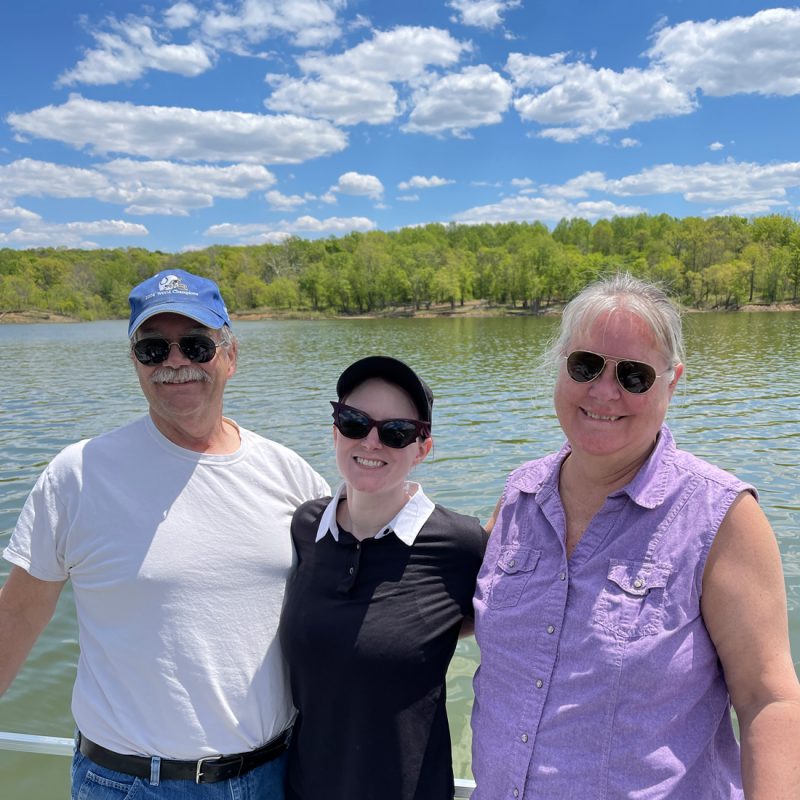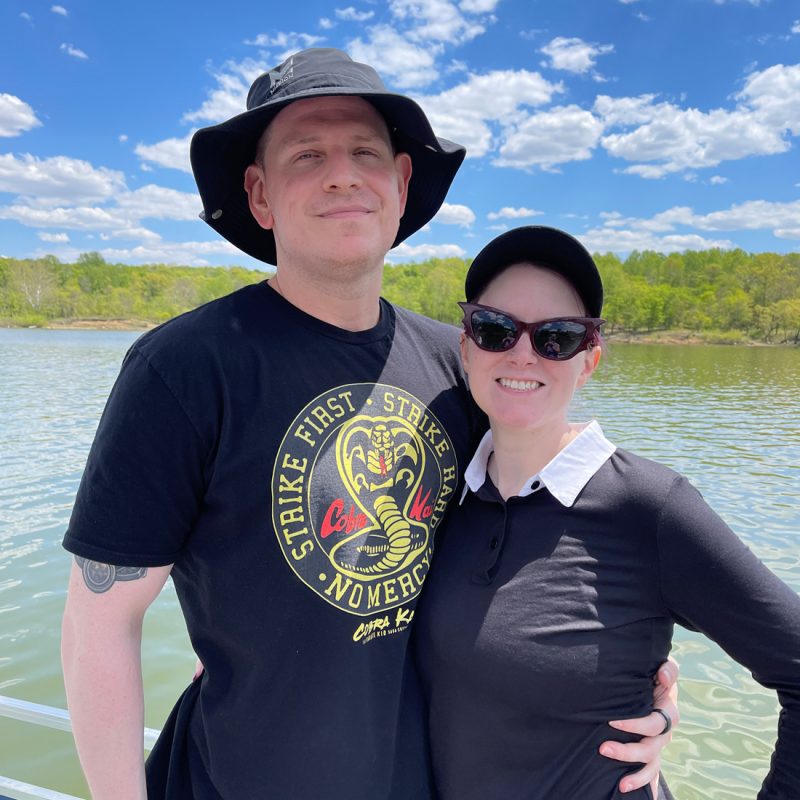 It was just barely warm enough on the last day of my trip to Indiana to take my parents' pontoon boat out onto the water. We went to Raccoon Lake. Raccoon Lake was a staple growing up because we would go there or to Lake Cumberland in Kentucky on the weekends to go out on the water. We would camp, fish, water ski, swim or go tubing. I have so many fond memories from Raccoon Lake.
Final Thoughts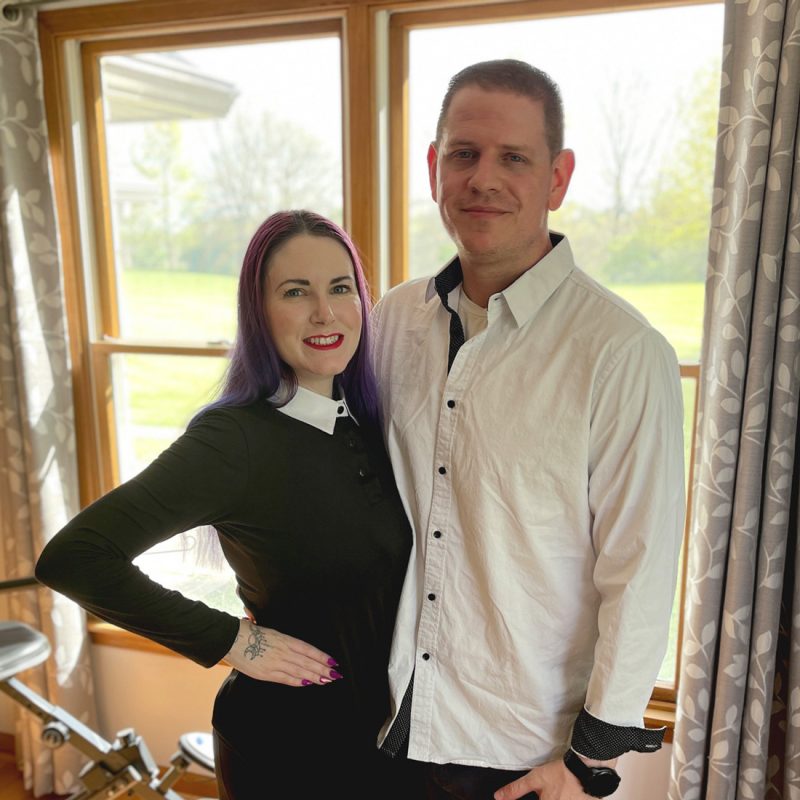 There are so many places that I love to visit on my trip to Indiana. I wish I could have hit them all!  Turkey Run State Park and Shades State Park, along with the Covered Bridge Festival, used to be three places I would visit yearly. I wanted to take Dave to Turkey Run, but we ran out of time. We'll have to visit it next time we're there.
Have you ever been to Indiana? Any favorite places to share? Let me know!