Hello my friends! Today I'm sharing my Quick Everyday Makeup Look. This is my current quick makeup routine for looking put together in a flash. I spend about 5 minutes on this makeup routine. It gives me just enough coverage and color to look good on video meetings.
Before Makeup Skin Prep
I've got an upcoming skin care video to talk about my new routine, but will share what I do before my quick everyday makeup look below.
Step One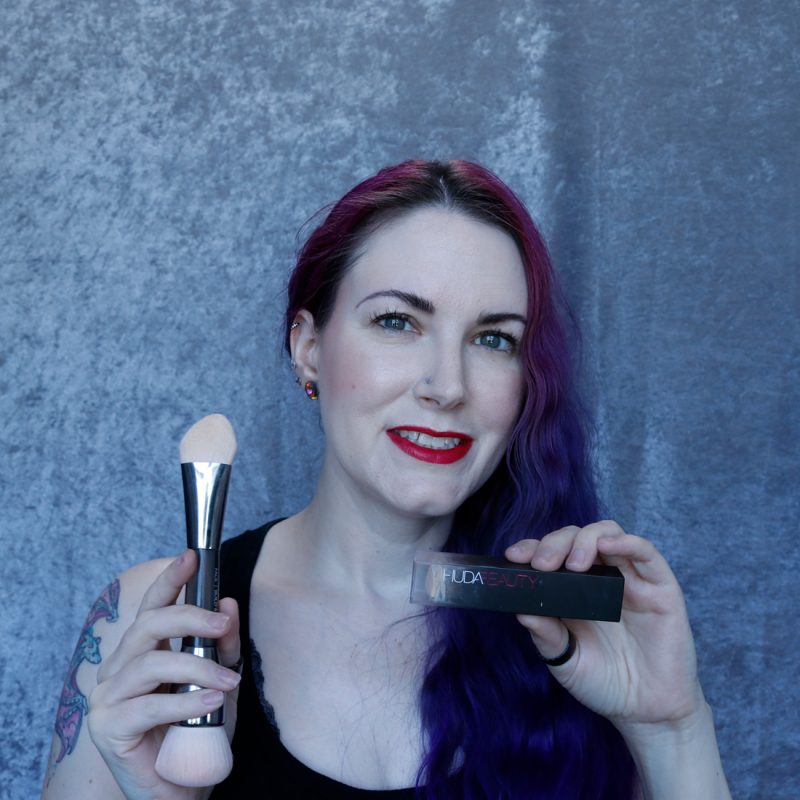 I use the Huda Beauty Build and Buff Double Ended Foundation Brush to buff and blend my stick foundation around my face to even out my skin tone. This brush has made a huge difference for me in being able to quickly blend around my eyes, nose and eyebrows. I run the brush across the top of the stick foundation, so it picks up just the right amount of product. I use either the Huda Beauty #FauxFilter Skin Finish Buildable Coverage Foundation Stick in Angel Food or the Milk Makeup Flex Foundation Stick in Porcelain for my quick everyday makeup look.
Step Two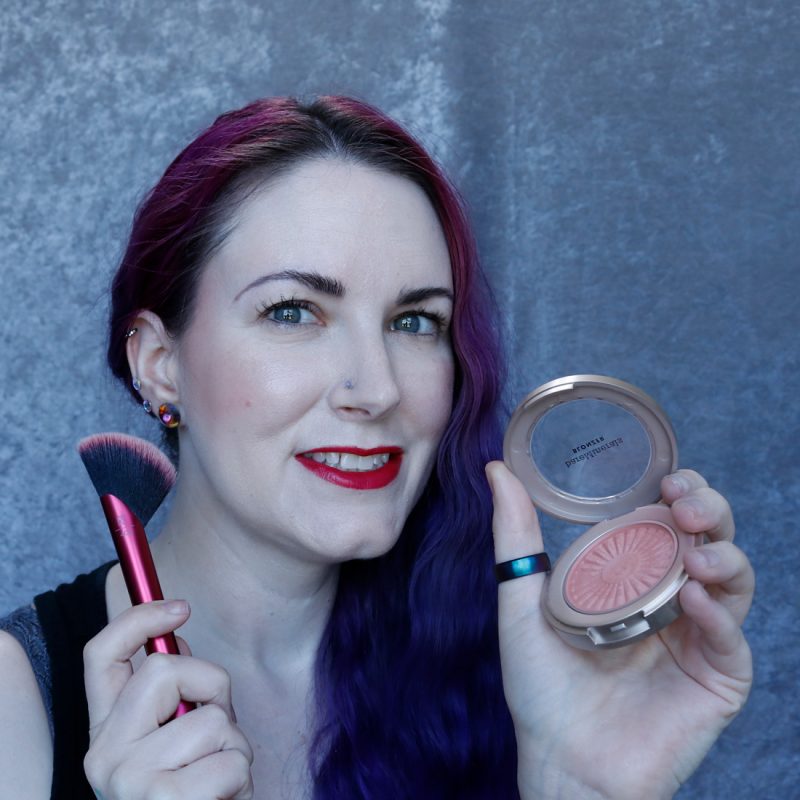 I take the Real Techniques Rebel Edge Medium Blush + Highlighter Brush and use that to apply my blush. Right now I've been loving the hell out of bare Minerals Gen Nude Blonzer Blush + Bronzer in Kiss of Pink for a quick everyday blush.
Step Three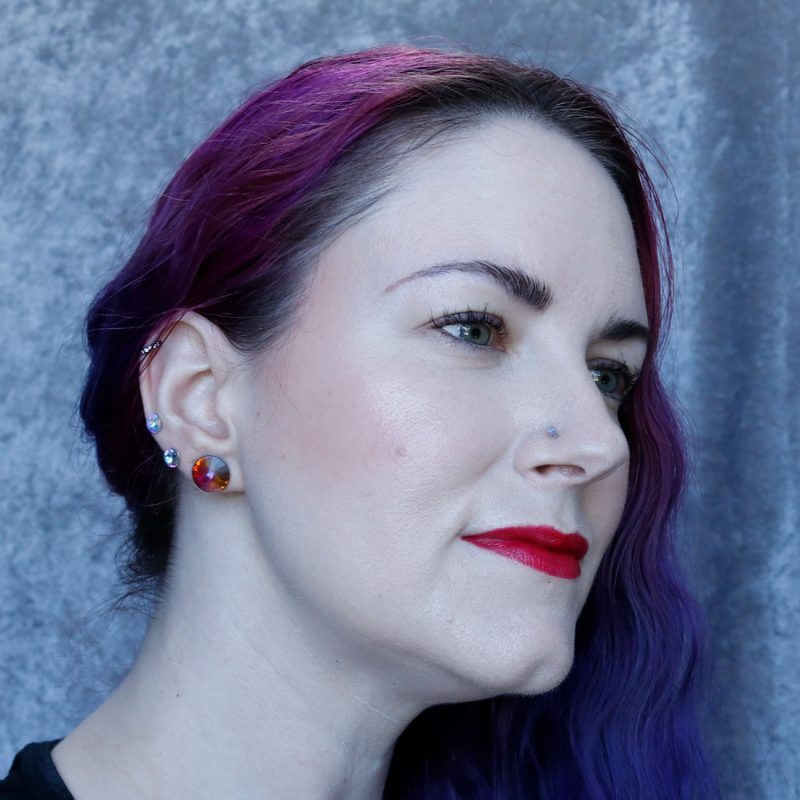 I use my Sigma Beauty F03 Highlighter Brush to highlight at the top of my blush and on my cheekbones. I use my BlackMoon Cosmetics Moonlighters to highlight in either Centipede or Catshark. See the best gothic highlighters: Black Moon Cosmetics Moonlighters.
Step Four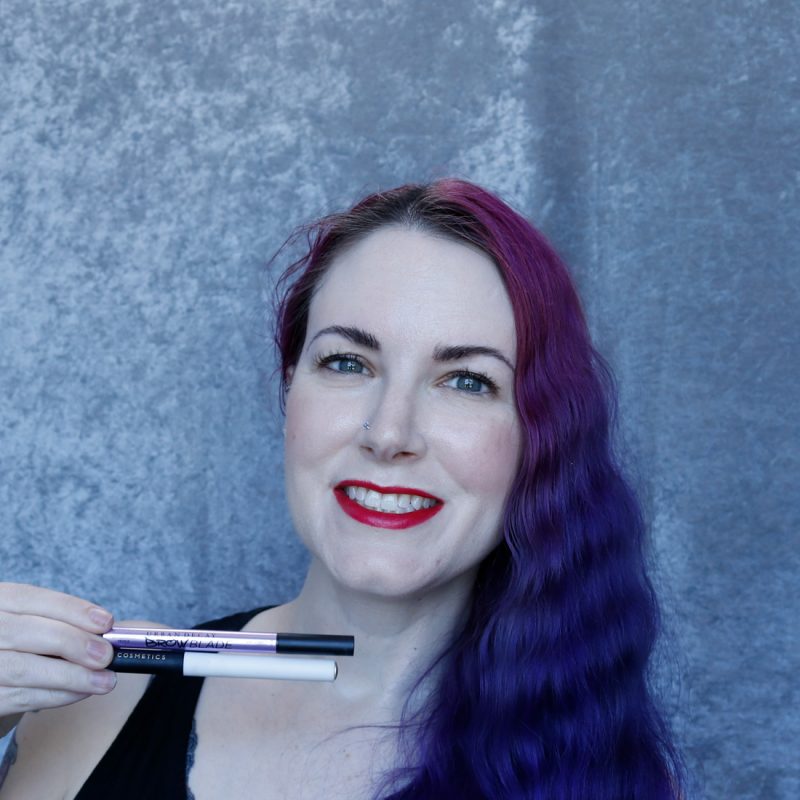 With a makeup spoolie, I brush my brows upwards, then I brush Em Cosmetics Micro-Fluff Sculpting Brow Cream in Soft Ebony upwards through my brows. I draw on my tails with Urban Decay Brow Blade Waterproof Eyebrow Pencil & Ink Stain in Blackout by using the Ink Stain side for this quick everyday makeup look.
Step Five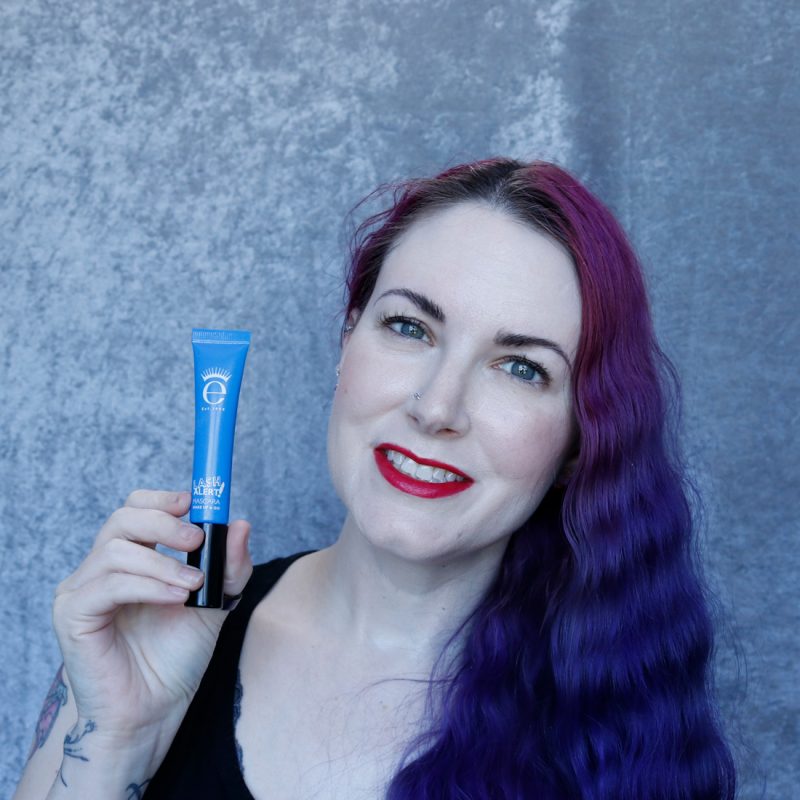 I quickly work Eyeko Lash Alert Caffeine Curl Mascara through my lashes. My lashes are stubborn and refuse to hold a curl when I try to curl them. Thankfully, I recently went to get a lash lift so I don't have to waste 5 minutes per eye trying to get my lashes to hold a curl, so I just add some mascara and go!
Step Six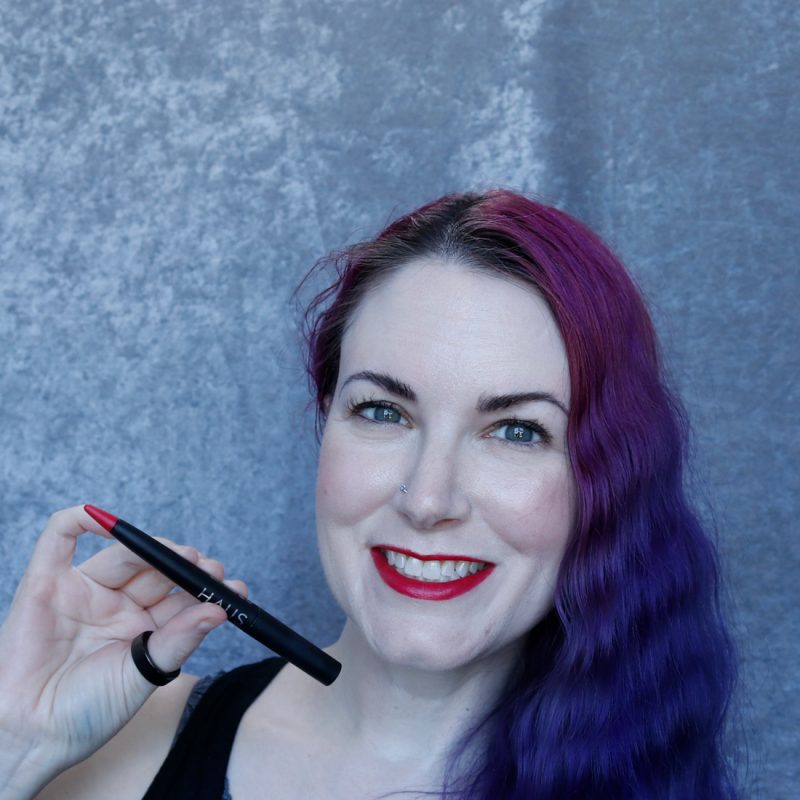 I finish my look with a Haus Labs by Lady Gaga Le Monster Matte Lip Crayon in Mastered (cool cherry red) or Bella (cool pale pink) for this quick everyday makeup look.
Quick Everyday Makeup Look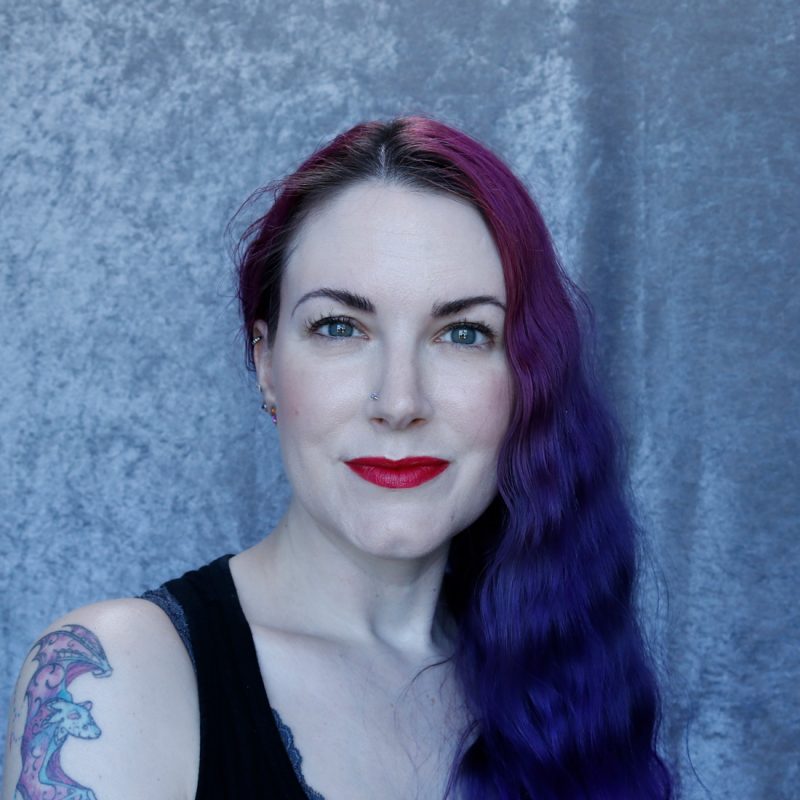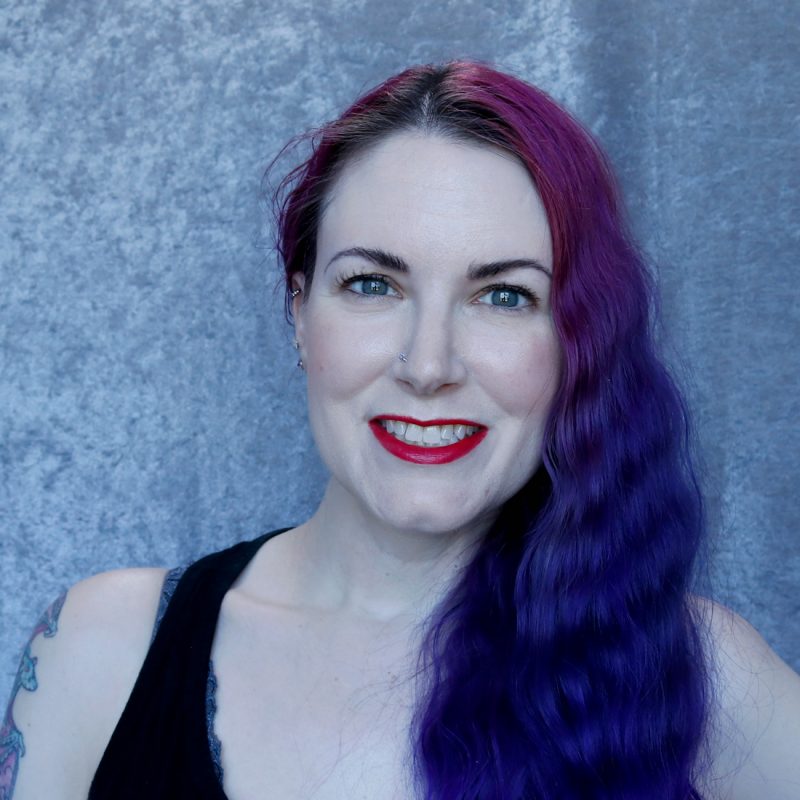 The reason I love this quick everyday makeup look is that I feel like it helps to accentuate my blue-green eyes. Mastered, a cool-toned red, makes my teeth look whiter.  Whisper of Pink gives my cheeks some warmth and depth.
I love having a lash lift again! It literally saves me so much time because I don't have to waste time on a lash curler, hoping and praying it will work. The lash lift really helps to open up my eyes by making my long lashes visible instead of pointing almost downwards like they normally do.
What's your recent quick everyday makeup look?