FactorFive Eye Lash Cream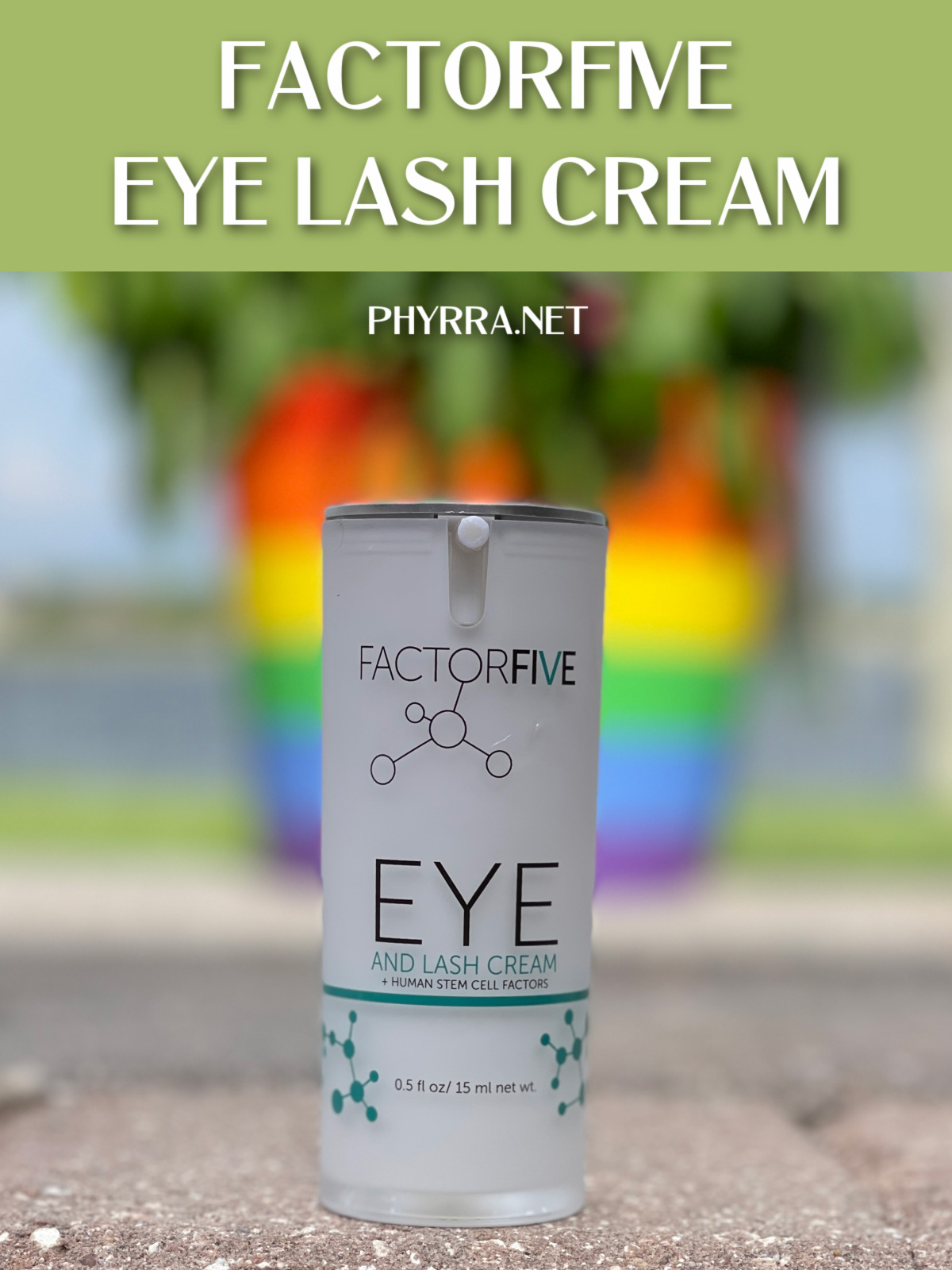 Hello, beautiful creatures! Today I wanted to talk to you about the FactorFive Eye Lash Cream. Thanks to FactorFive for sending me this eyelash growth product to try out. I've been using this exclusively on my upper lash line to help my lashes grow thicker, longer, and healthier.
Where to Buy
FactorFive, Amazon
Price
$149 full size, $55 travel size
About FactorFive Eye Lash Cream
FactorFive Eye Lash Cream is a 3-in-1 cream for your eyes, lashes, and brows to help them grow longer, thicker, and healthier. It's 100% cruelty-free, created, and manufactured in the USA. This eyelash cream uses human stem cell cultures from ethical adipose stem cells.
About the Packaging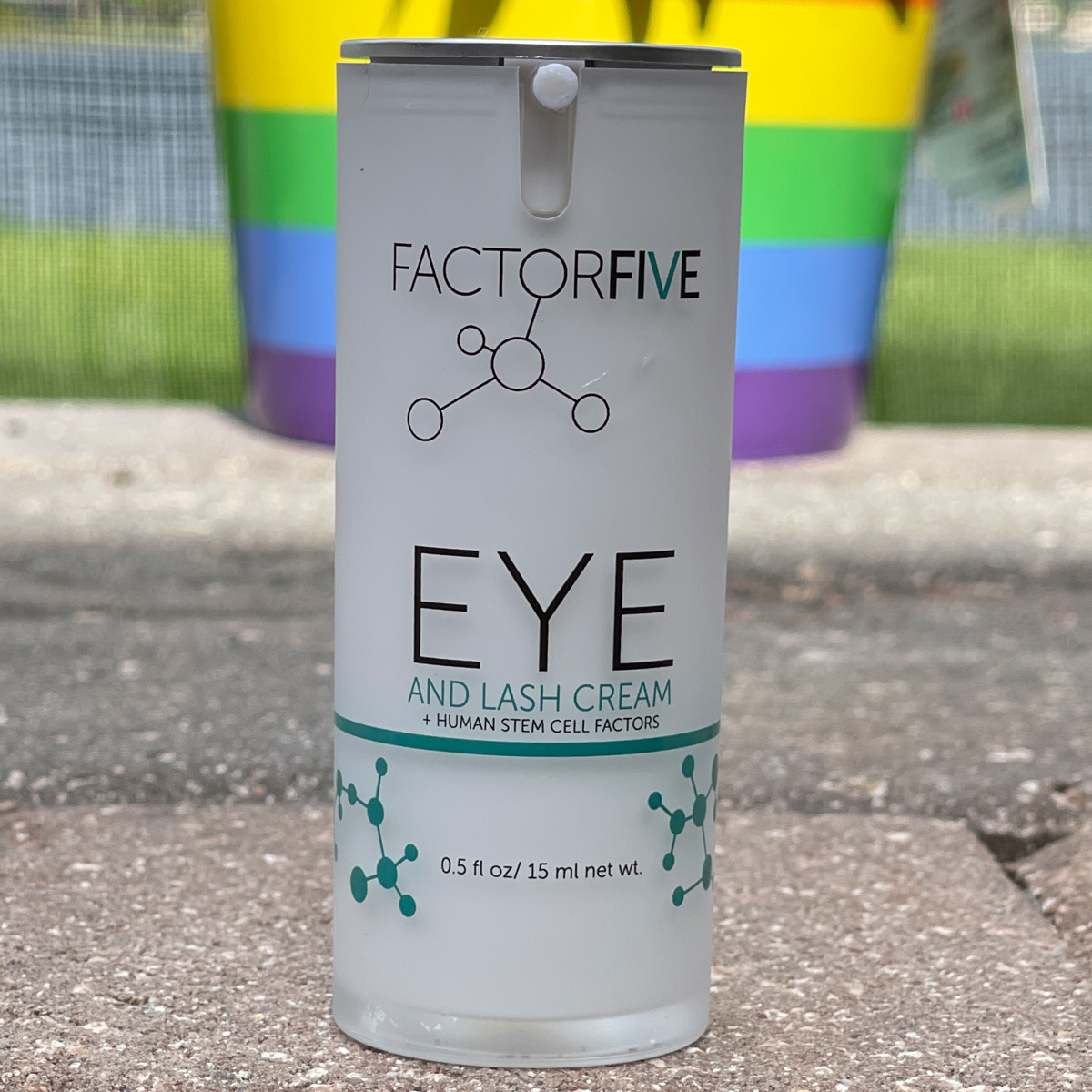 I personally love and prefer airless pump packaging like the FactorFive Eye Lash Cream. It's virtually mess free, whether I have long or short nails. I despise jar packaging, so am grateful that this doesn't come in a jar.
What are the ingredients?
WATER (AQUA), HUMAN STEM CELL CONDITIONED MEDIA, GLYCERIN, CAPRYLIC/CAPRIC TRIGLYCERIDE, SQUALANE, HELIANTHUS ANNUUS (SUNFLOWER) SEED WAX, ALOE BARBADENSIS LEAF JUICE, SODIUM POLYACRYLATE, SIMMONDSIA CHINENSIS (JOJOBA) SEED OIL, LARIX EUROPAEA WOOD EXTRACT, COCOS NUCIFERA (COCONUT) OIL, GLYCINE, ZINC CHLORIDE, SODIUM HYALURONATE, ALLANTOIN, PANTHENOL, CAFFEINE, CAMELLIA SINENSIS LEAF EXTRACT, TOCOPHERYL ACETATE, TOCOPHEROL, BIOTIN, PHENOXYETHANOL, ETHYLHEXYLGLYCERIN, SODIUM METABISULFITE, DISODIUM EDTA
How is this lash growth serum cruelty-free?
FactorFive is cruelty-free because adult humans ethically donate their fat cells to create this product. Many other eyelash growth serums incorporate fetal bovine cells; FactorFive does not.
What is a lash growth serum?
An eyelash growth serum, also called a lash serum, is meant to stimulate lash growth. It helps to extend the telogen phase of the hair growth cycle, lengthening your lash growth cycle and, in turn, making your lashes thicker and more robust.
Will a lash growth serum change my eye color?
FactorFive Skin Care says no! I've been using it for over a month now, and there has been no change in my eye color, nor in my skin color along the lash line.
How do I apply an eyelash growth serum?
Use the FactorFive Eye Lash Cream twice a day – once in the morning and once at night. I use it by applying a tiny amount along my upper lash line. You only need a minimal amount, less than half a pump, in my opinion, to have enough product to run along both of my upper lash lines.
Are lash growth serums safe?
I can't speak for every eyelash growth serum out there; however, the FactorFive Eye Lash Cream has been safe for me to use. It has not irritated my sensitive eyes or skin. I have had no discoloration of my eyes or skin. My lashes are longer and fuller.
Can a lash growth serum affect vision?
Yes, I've read about some eyelash growth serums negatively impacting people's vision. I've also read about some growth serums causing a change in the eye or skin color. Thankfully, I've experienced none of these issues with FactorFive's product.
Will lash growth serums work on eyebrows?
The FactorFive Eye Lash Cream will work on eyebrows. It promotes healthy growth and skin for your delicate eye area, eyebrows, and eyelashes.
Can you use an eyelash growth serum with lash extensions?
I currently don't wear lash extensions, but this formula appears to be safe to use with extensions. I recommend using a tiny makeup brush to gently apply the FactorFive Eye Lash Cream directly to the lash line.
How much FactorFive Eye Lash Cream do I apply?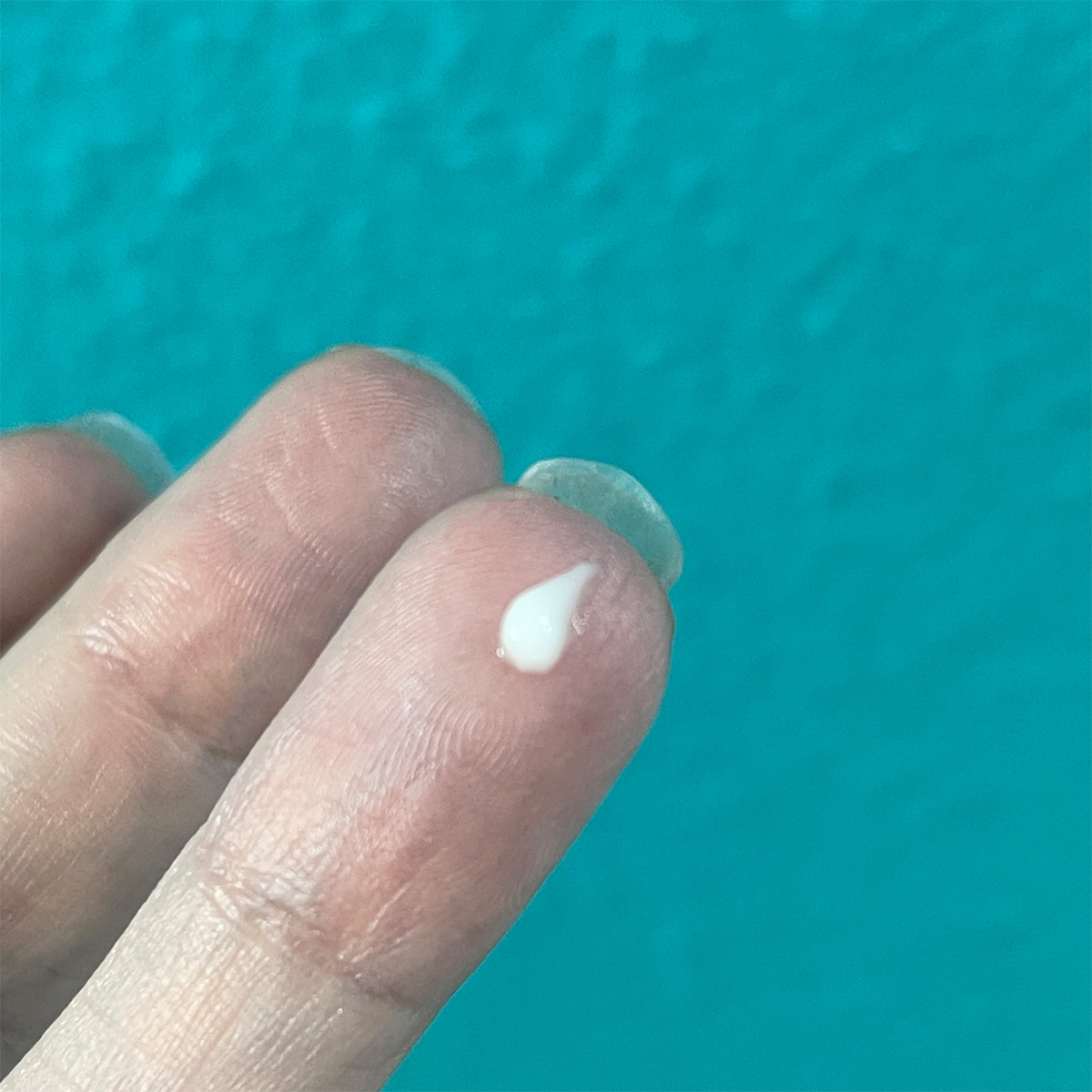 I'm using FactorFive Eye Lash Cream exclusively on my upper lash line. Pictured above is the tiny amount that I use for one eye on my ring finger.
Final Thoughts on FactorFive Eye Lash Cream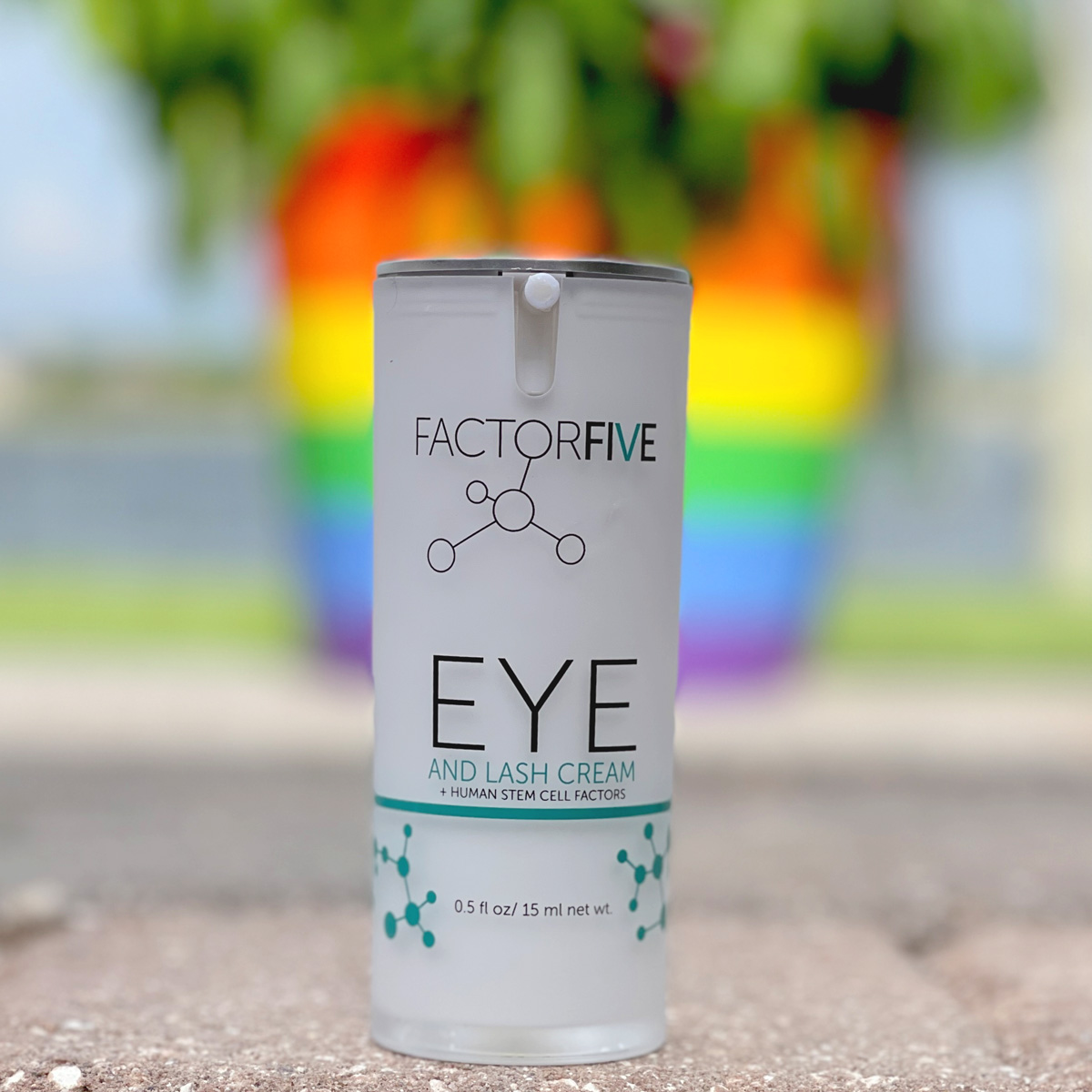 The FactorFive Eye Lash Cream is a 3-in-1 product that can be used for the delicate eye area, the eyebrows and the eyelashes. I found this product to be a hydrating, lightweight formula somewhere between a cream and a gel. It absorbs quickly on me. My lashes are longer and stronger than they were previously.
I'm a fan of FactorFive and I will continue to use this eye lash cream until it runs out. I expect it to take me quite a while to finish this container based off the tiny amount consumed daily. I do like that this 3-in-1 product could also be used as an eye cream and for my brows, though I haven't used it in either of those ways.
What do you look for in an eye lash cream?