Duping the Vibes of the Karla Cosmetics Romance Palette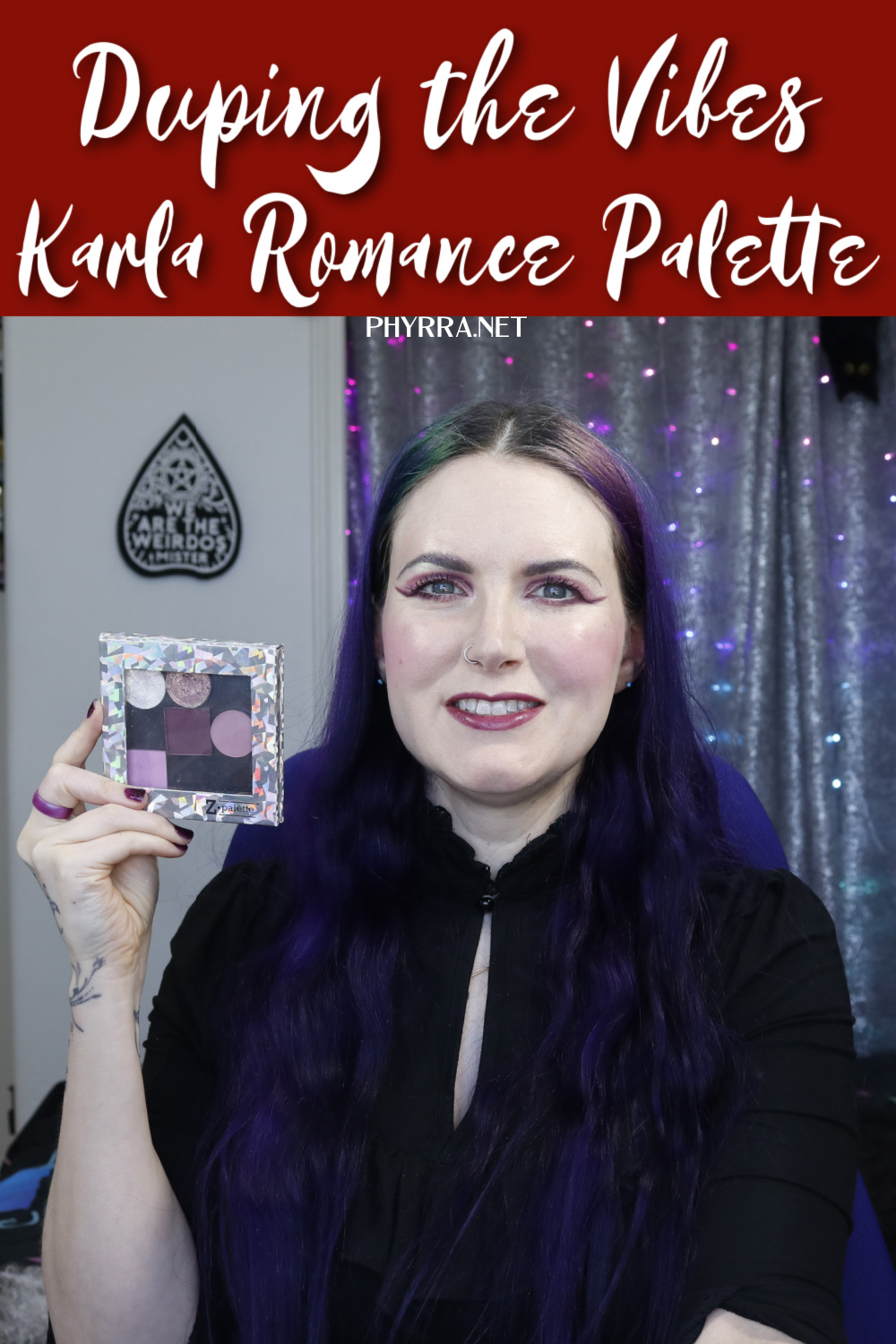 Hello, beautiful creatures! I'm excited to share my Duping the Vibes of the Karla Cosmetics Romance Palette with you! This is not a sponsored video. Within this video, I am sharing my love of Camera Ready Cosmetics. I have a tutorial on the look I created for you at the end and I include swatches of all the mattes that are perfect for duping the vibes of the Karla Romance palette, in case you already own some of these eyeshadows too! I had a ton of fun creating this video.
On a personal note, my husband had surgery last Friday, and he will be recovering from surgery for at least the next six weeks. I'm caring for him, and I'll create content more slowly on my blog. If I seem a little low energy, it's because I'm not sleeping well.
Duping the Vibes of the Karla Cosmetics Romance Palette Video
Watch the video on YouTube for Closed Captioning in English!
There's also an exclusive coupon code in the video for Camera Ready Cosmetics.
About Karla Cosmetics
Karla Cosmetics is a hand-crafted indie brand by makeup artist Karla Powell. They were founded in 2013 and offer multichrome gel eyeshadows, pressed eyeshadows and loose eyeshadows. Karla Cosmetics is cruelty-free and vegan, and they use lab-created mica to make sure that they are child-cruelty-free.
Find Karla Cosmetics at https://www.karlastore.co.uk/ and Camera Ready Cosmetics.
The Karla Cosmetics Romance Quad Eyeshadow Palette is $82.
Makeup Products Featured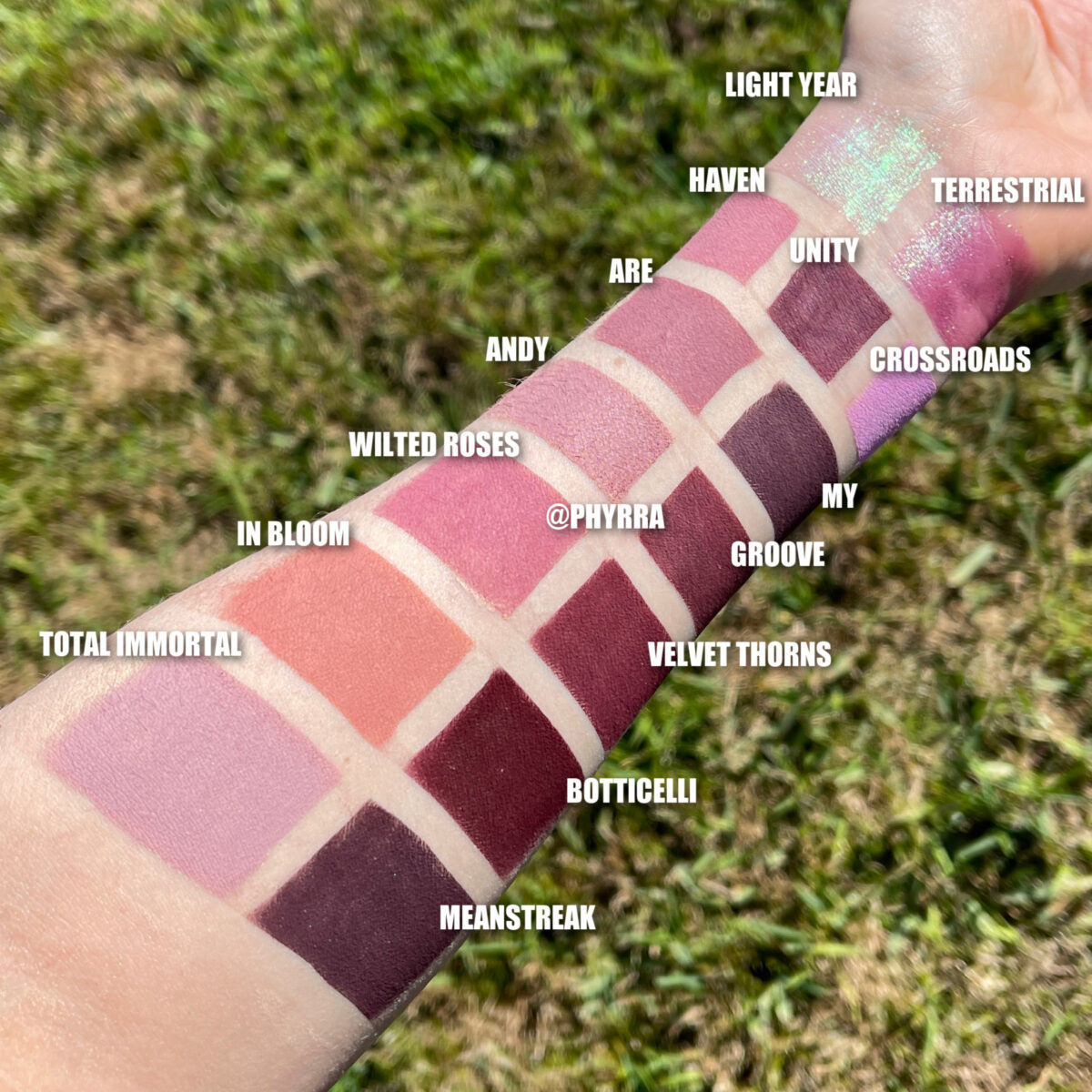 Please watch the video to see the swatches in movement in direct and indirect lighting. You'll be able to see the teal and blue flashes in the swatches.
When I asked Dave which of the matte duos he favored, he prefered the Lime Crime Greatest Hits Palette, which surprised me. I thought he would pick the Natasha Denona Mini Love Palette, because everytime I wear that one he comments on how much he loves it.
The eyeshadows I used to dupe the vibes of the Karla Cosmetics Romance Quad Eyeshadow Palette total up to $42.50, about half the cost.
Duping the Vibes: Romance Hooded Eyes Makeup Tutorial Look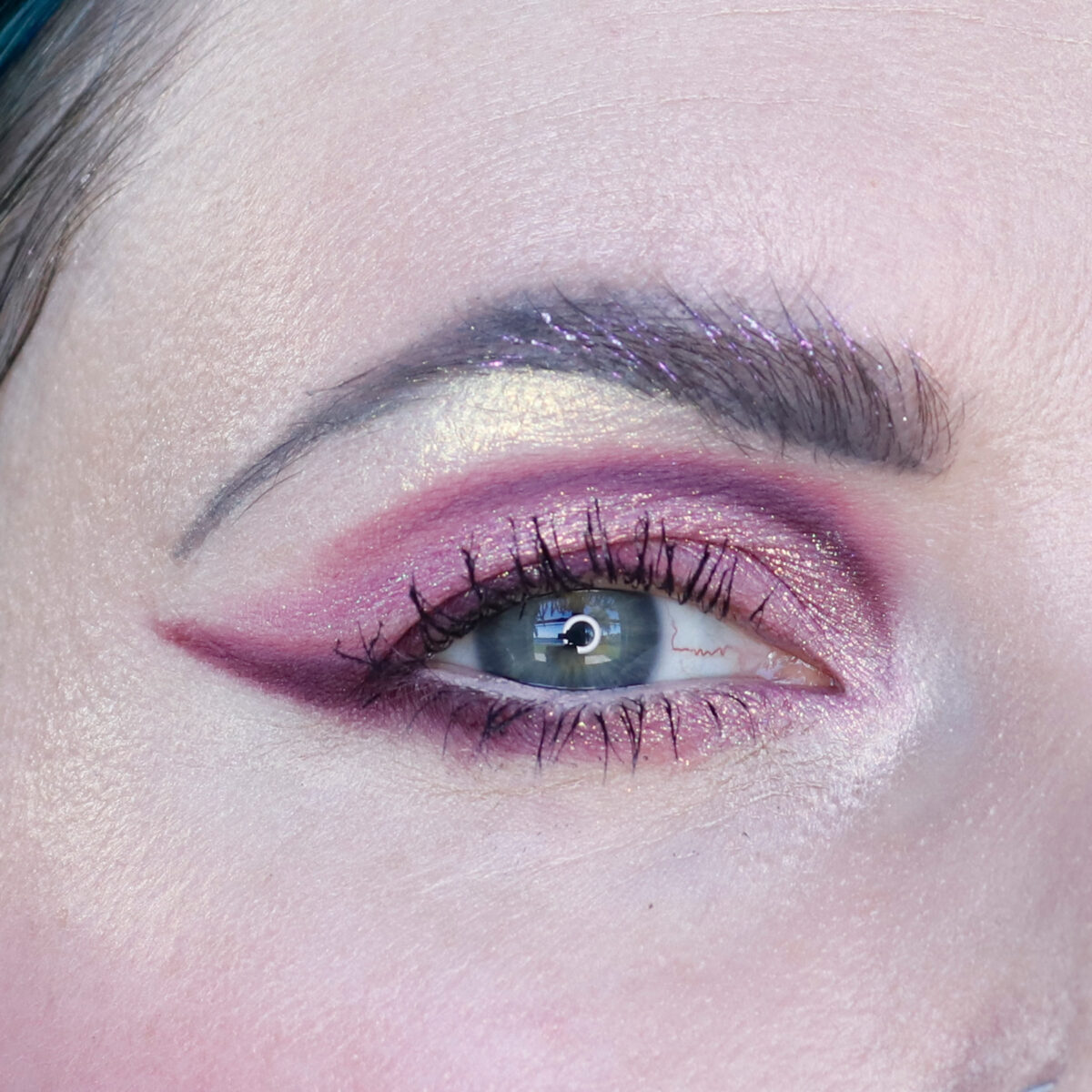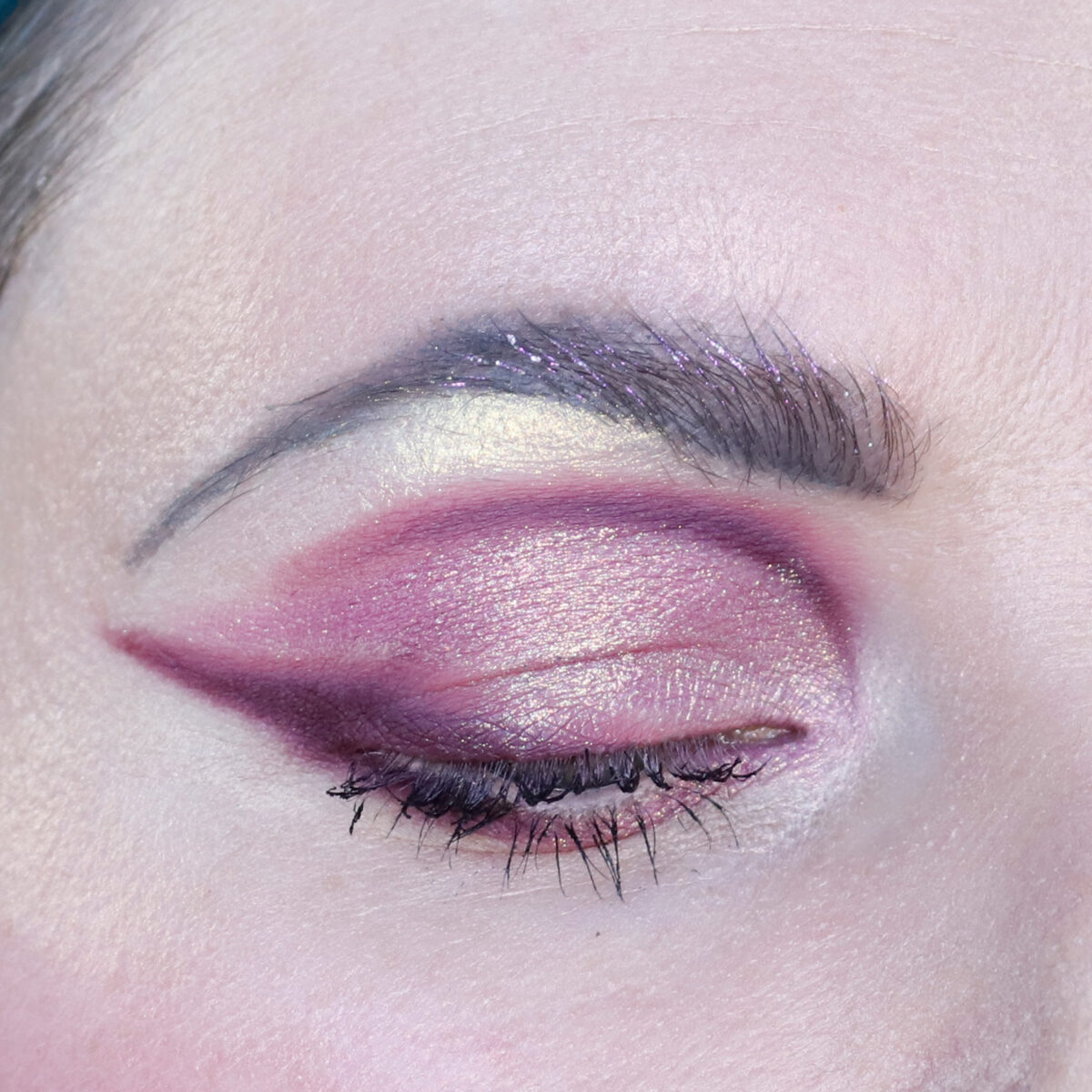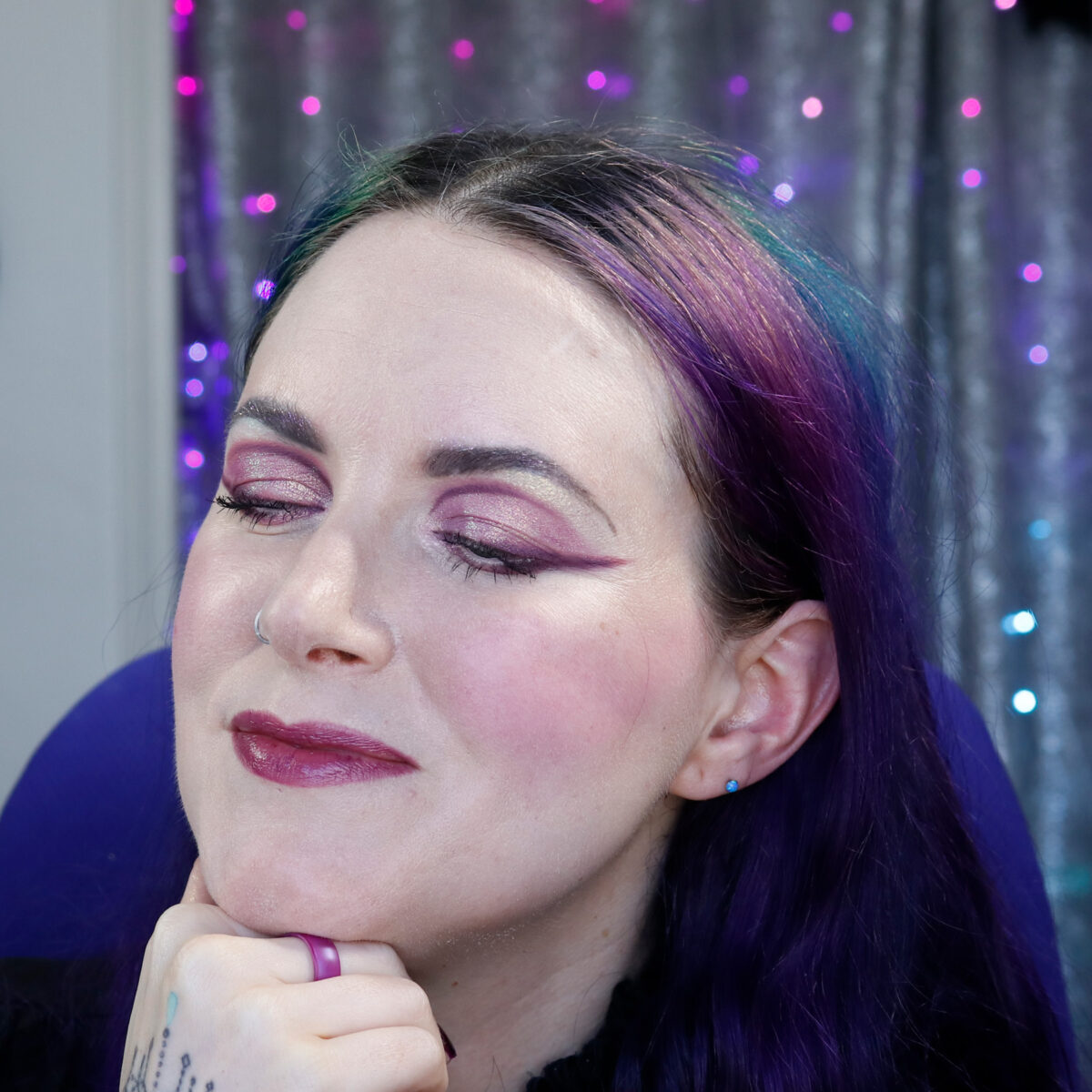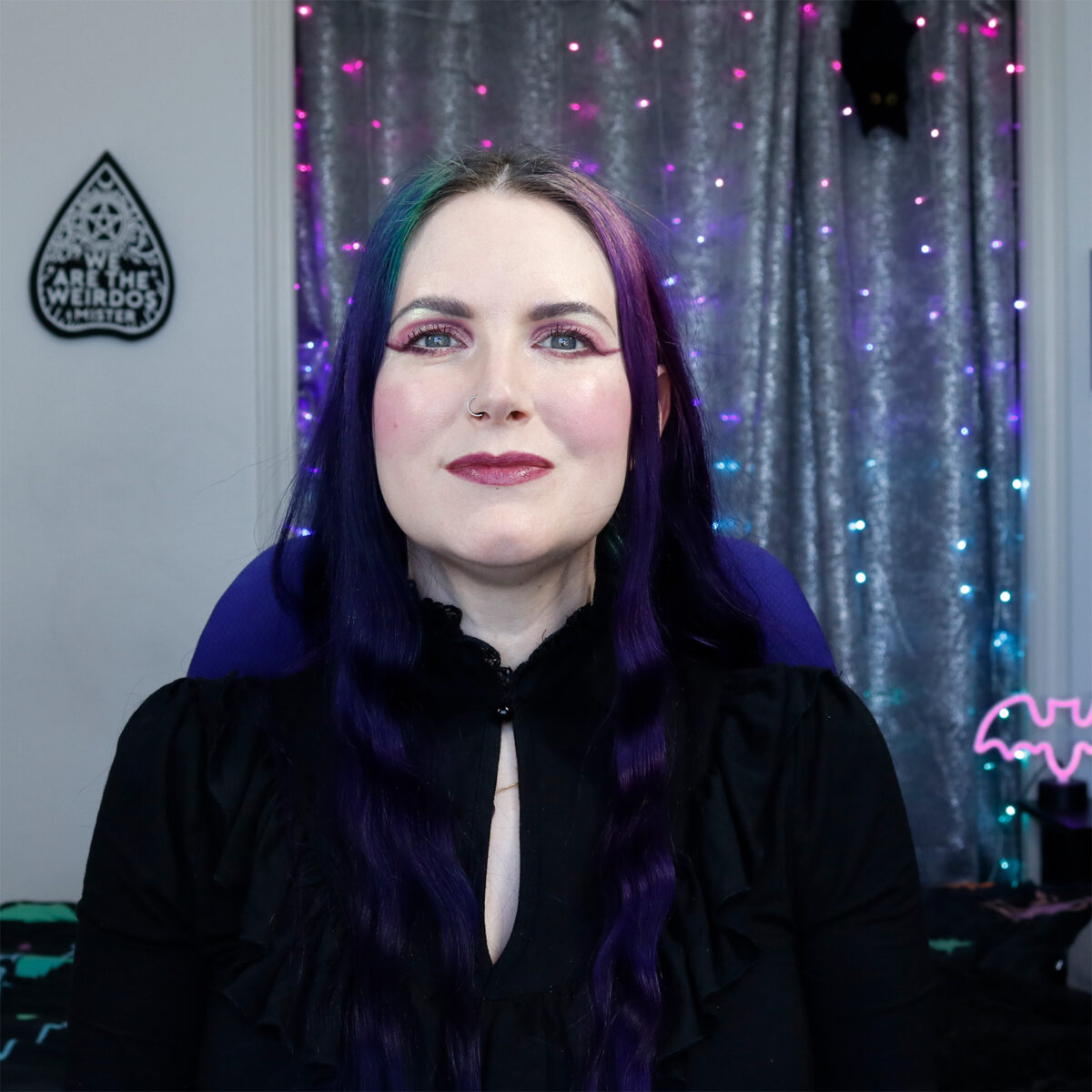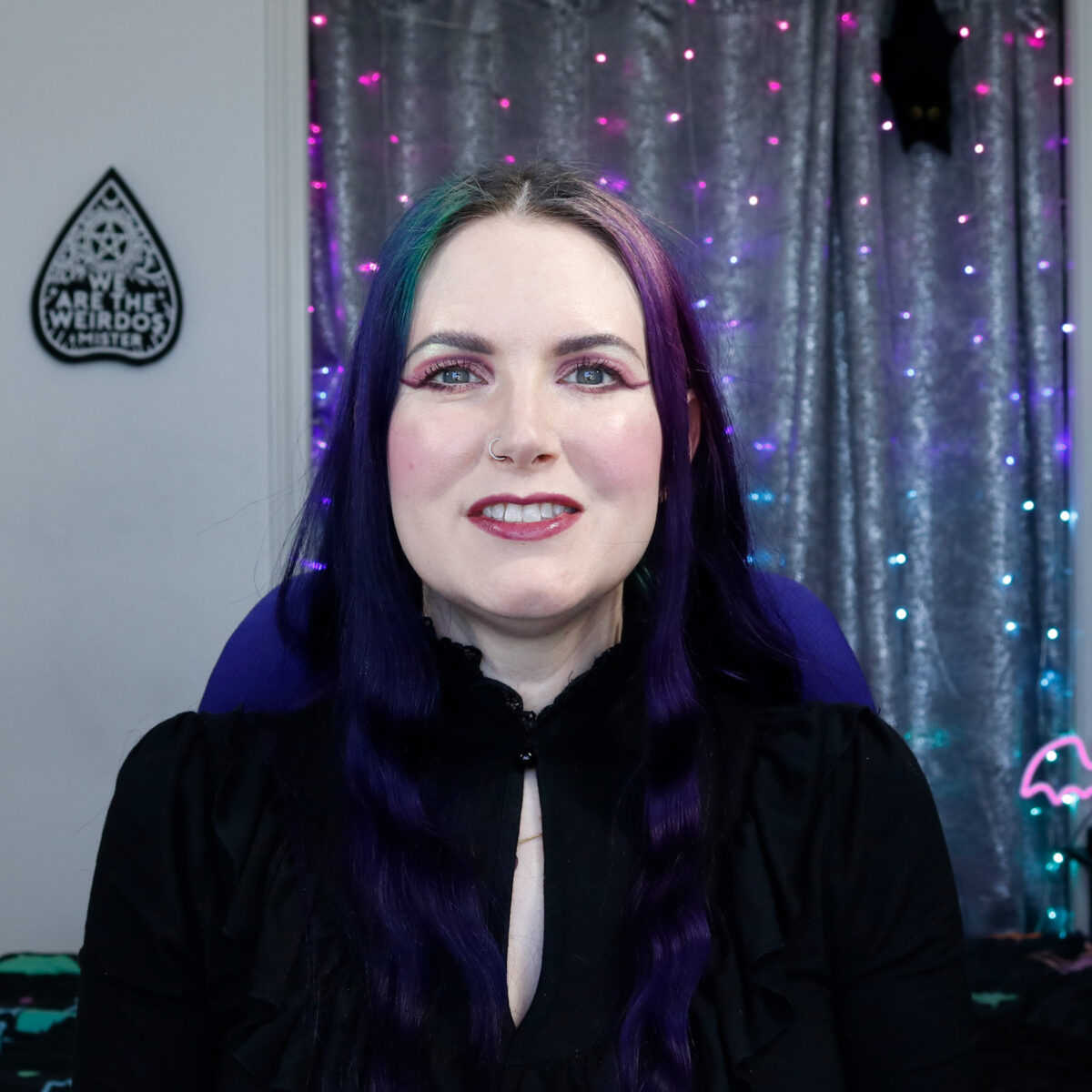 FASHION
Killstar Ruffle flowy sleeve top
*ISLY NYC Bite Me necklace
Enso Rings – Mermaid, Dragon and Faerie rings
BROWS
Sigma Brow Wax 
Nyx Grey Micro Brow Pencil
About Face Interlude Glitter Brow Gel
EYES
Urban Decay Eden Primer Potion
Lethal Unity
Sydney Grace Haven
Terra Moons Terrestrial
Terra Moons Light Year
LA Girl Super Bright Pencil
Thrive Causemetics Mascara
FACE
Danessa Myricks Gold Prism FX Hydrating Lotion
Danessa Myricks 1 Yummy Skin Blurring Balm
Fenty Bikini Martini Cream Blush
*Silk Naturals Strobe Cream Highlight
Fenty Lavender Pro' Filt'r Loose Powder
LIPS
Lime Crime Tarot Lip Pencil
*Aromaleigh Acanthaster Brevispinus Lip Cream
*denotes PR sample
Multichrome and Matte Eyeshadow Thoughts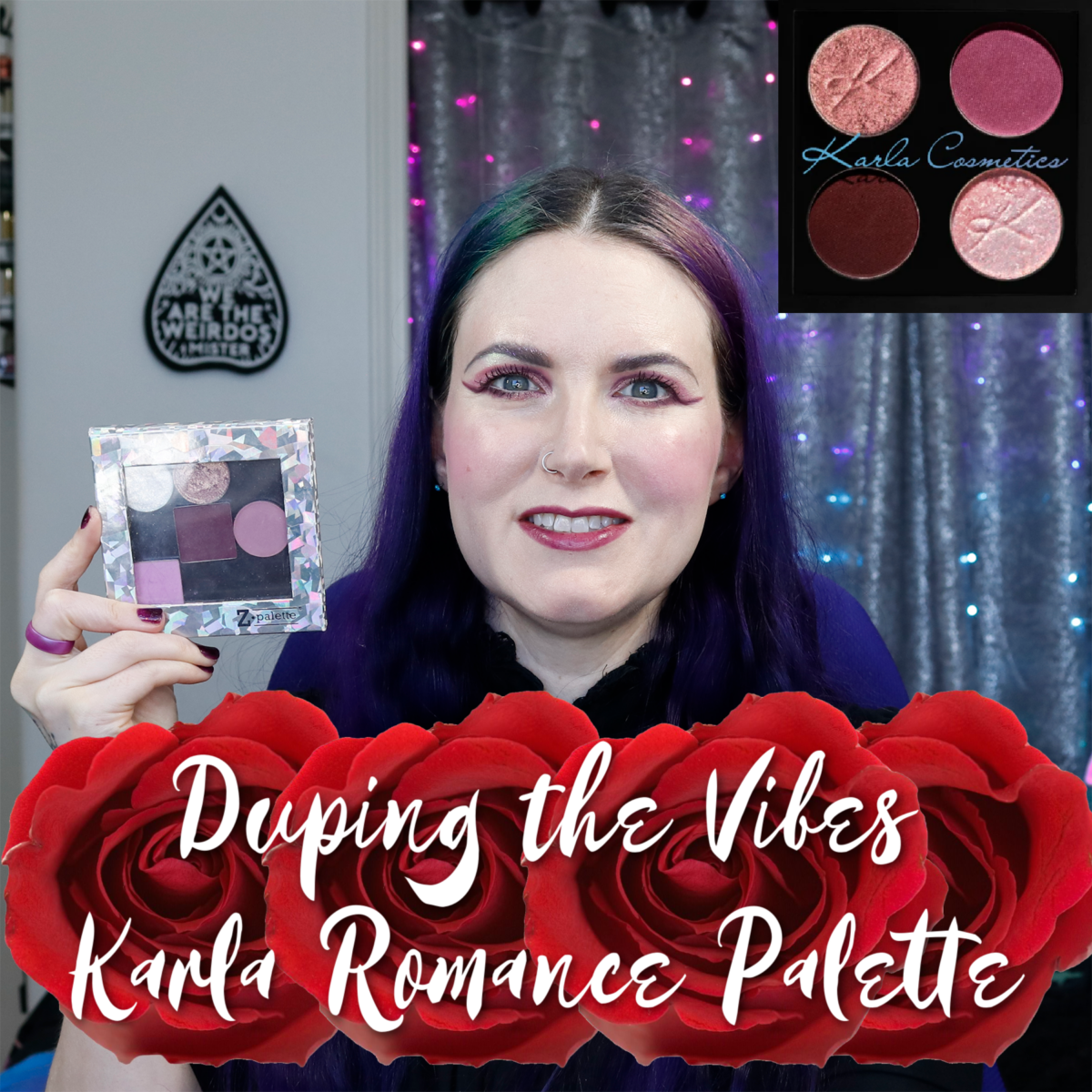 I love multichrome and matte eyeshadows, and I love having a wide variety of mattes to allow me to craft creative looks. Because I am obsessed with reds, burgundies, wines, and plums, I have many hues to choose from.
While I picked out my favorite singles to use, I also wanted to share eyeshadow palettes that had comparable colors with you in case you have them in your collection so that you can shop your stash!
I hope you enjoyed my duping the vibes of the Karla Cosmetics Romance Palette. I look forward to shopping my stash to create more duping the vibes features for you. I'm planning on duping the Blend Bunny Trove Multichrome Quad from singles in my collection, as it's a gorgeous palette that is $68 and currently sold out.
What would you like to see me dupe next?
More to See