Melt Muerte Palette Swatches
I wanted to share my Melt Muerte Palette Swatches with you. This is a stunning AF palette by my standards! It's a gorgeous palette with cool and jewel tones that I could not pass up. I bought it on Melt's website as soon as it went live. Melt Cosmetics is a cruelty-free indie beauty brand with Leaping Bunny Certification and I love them.
Price
$58
What Melt Says About It
Intense burgundies, plums, velvety greens and dazzling blues inspired by the night sky after a long cheerful fiesta commemorates loved ones that have passed.
Is the Melt Muerte Palette 100% vegan?
No. It has a mix of vegan and non-vegan shades.
Vegan: Angelito, Lagrimas, Duelo, Panteon, Catrina, Calaca.
Non-Vegan: Sangre, Velorio, Corazon, Noche Eterna.
Melt Muerte Palette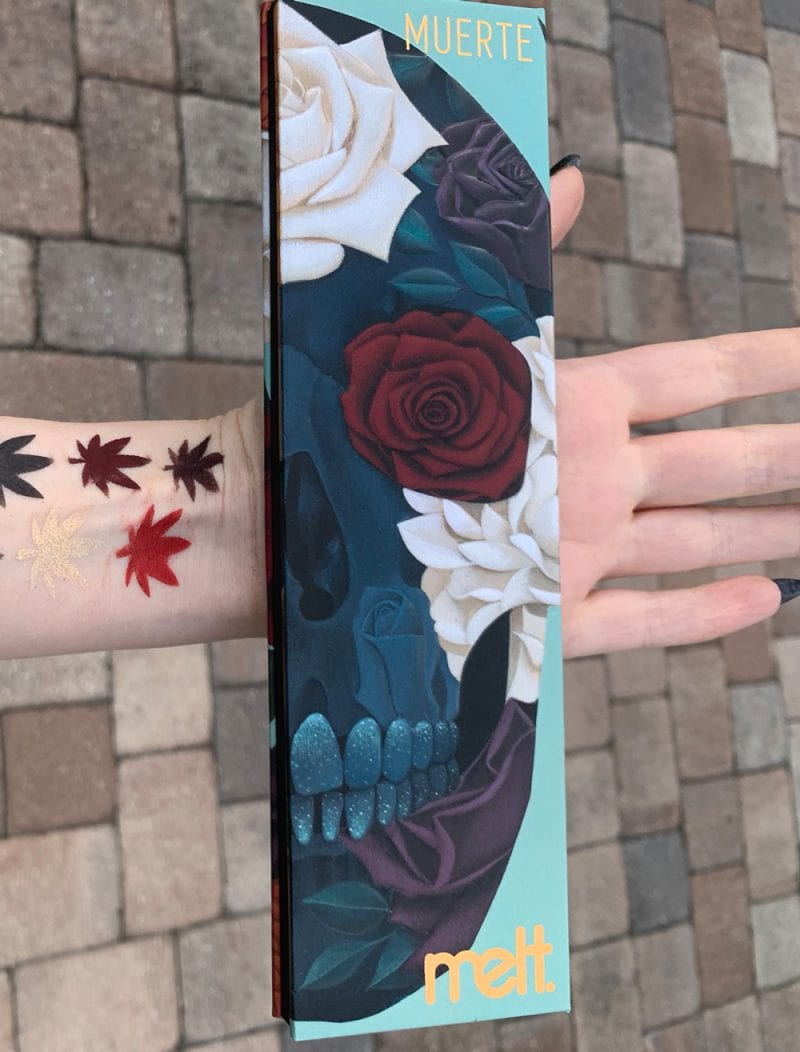 The palette's artwork is stunning!


The colors inside are beautiful and I love the names.
Melt Muerte Palette Swatches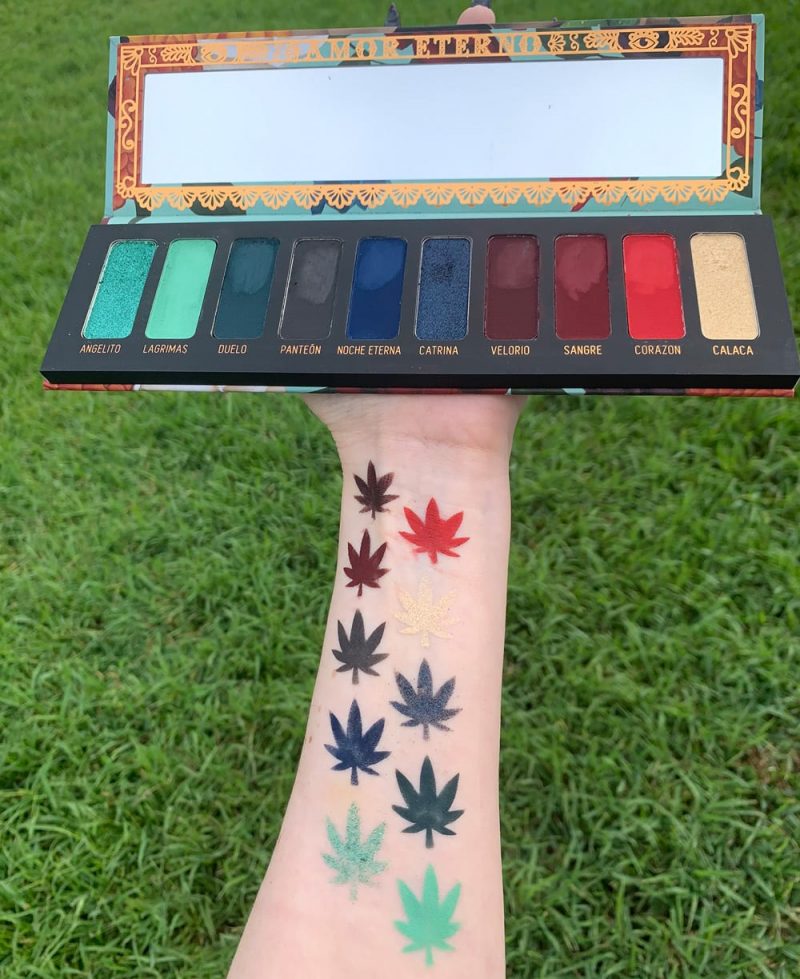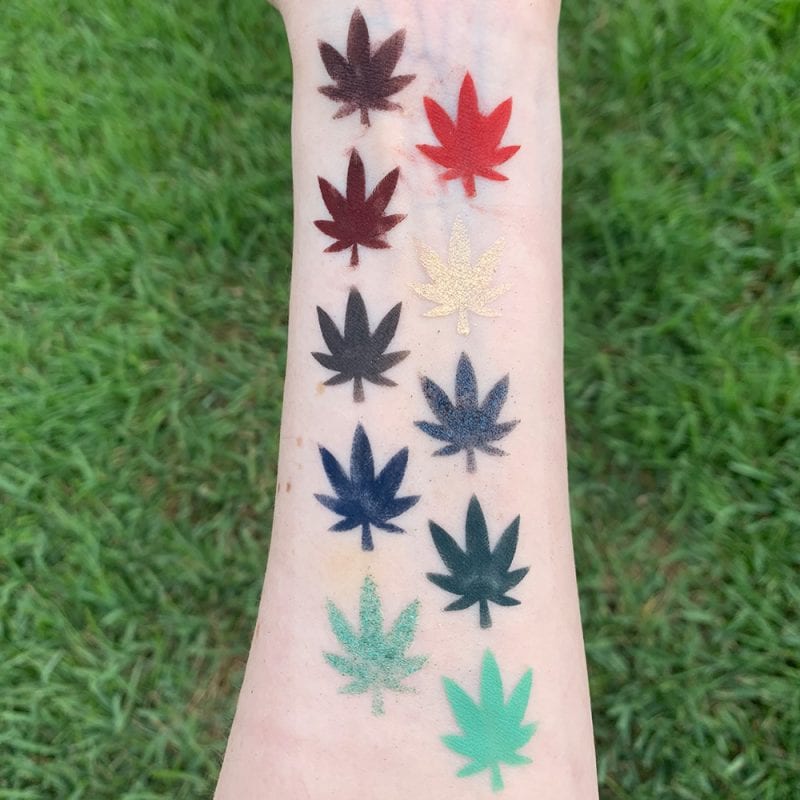 Swatches from Top to Bottom
Velorio – Corazon
Sangre – Calaca
Panteon – catrina
noche eterna – duelo
angelito – lagrimas
Color Descriptions
Angelito – Luminous celestial blue, this satin eyeshadow will make your makeup look pure.
Lagrimas – Turquoise hue, just like grandmas house. This sentimental mint tone is full of memories and the aroma of sweet bread.
Duelo – Powerful jungle green, apply this shade little by little until you obtain the desired intensity.
Panteon – Deep jet grey, there's no nostalgia only intense pigment.
Noche Eterna – !May the good times never end! Recharge with this potent midnight blue.
Catrina – Get all dolled up with this flirty imperial blue shadow with an abundant turquoise shimmer.
Velorio – Leave your worries behind and fill yourself with hope with this voluptuous plum hue.
Sangre – Delightful and juicy dark cherry tone let your eyes be a fountain of life.
Corazon – Where all feelings are born let yourself be swept away with this sensual pomegranate color.
Calaca – Sweeten your gaze with this glistening sugar-bone hue.
The Melt Muerte Palette colors would look beautiful with the Smoke Sessions palette if you want more green or She's in Parties Stack if you want plum burgundy. For teals & purples, try the Radioactive palette.
I have no regrets over buying this palette. My Melt Smoke Sessions palette has been my most used eyeshadow palette of 2019, and I'm in love with the Melt formula.
More Melt Cosmetics Features