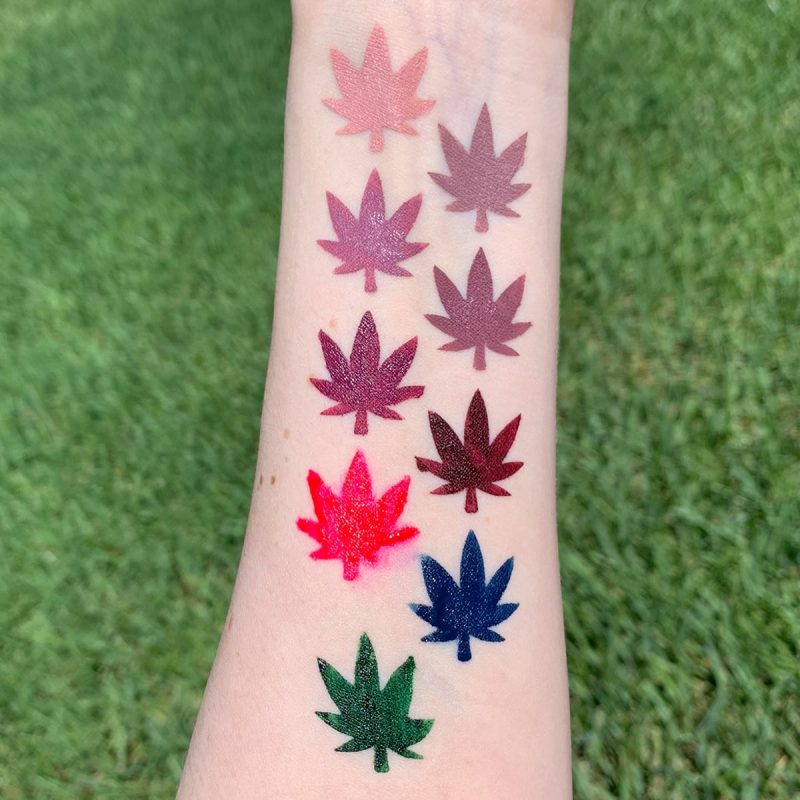 Melt Cosmetics Liquid Lipsticks
I wanted to share my small Melt Cosmetics Liquid Lipsticks swatches with you! I like the formula on these liquid lipsticks. The Melt Cosmetics Liquid Lipsticks are 100% cruelty-free, 100% vegan, and 100% gluten free.
Price
$19
Where to Buy
Sephora, Melt Cosmetics
Melt Cosmetics Liquid Lipsticks Swatches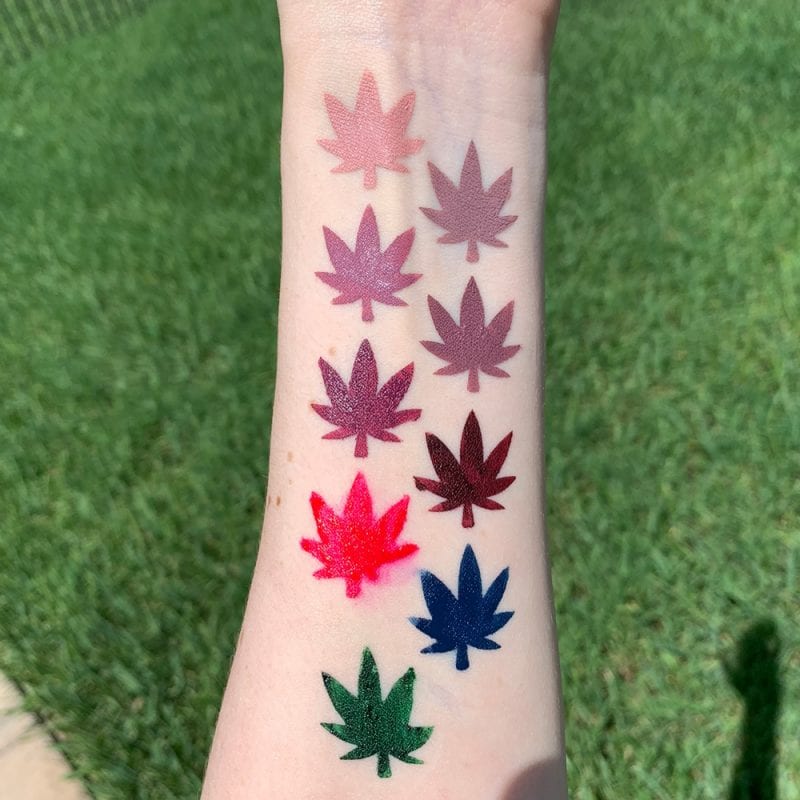 These photos were taken in the afternoon outside in my yard.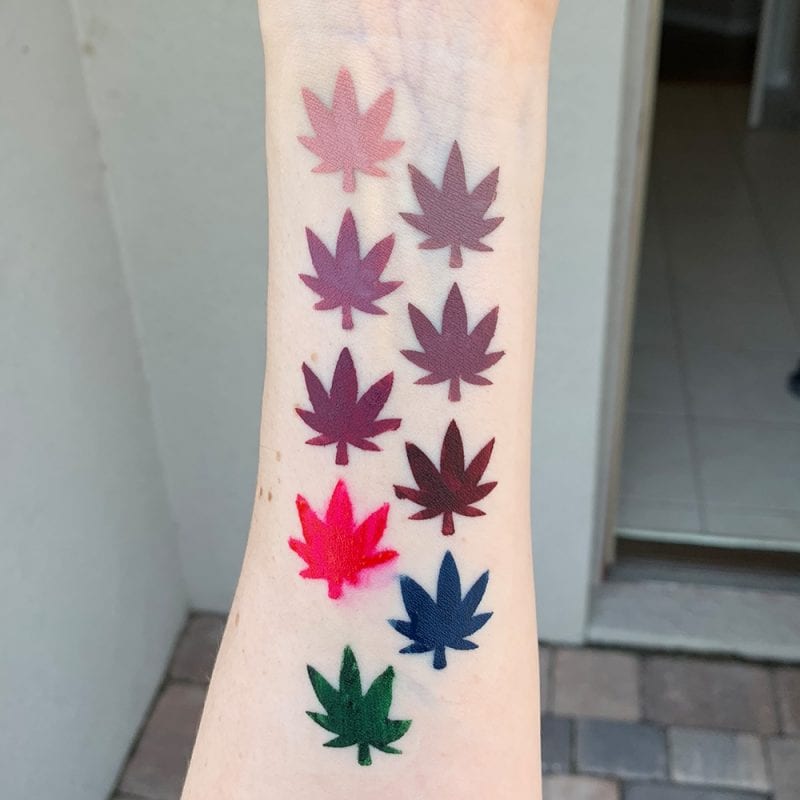 This photo was taken in indirect sunlight, in the shade, outside at the same time. I feel like it's really easy to see in this photo how well these lipstick colors work with my fair skintone.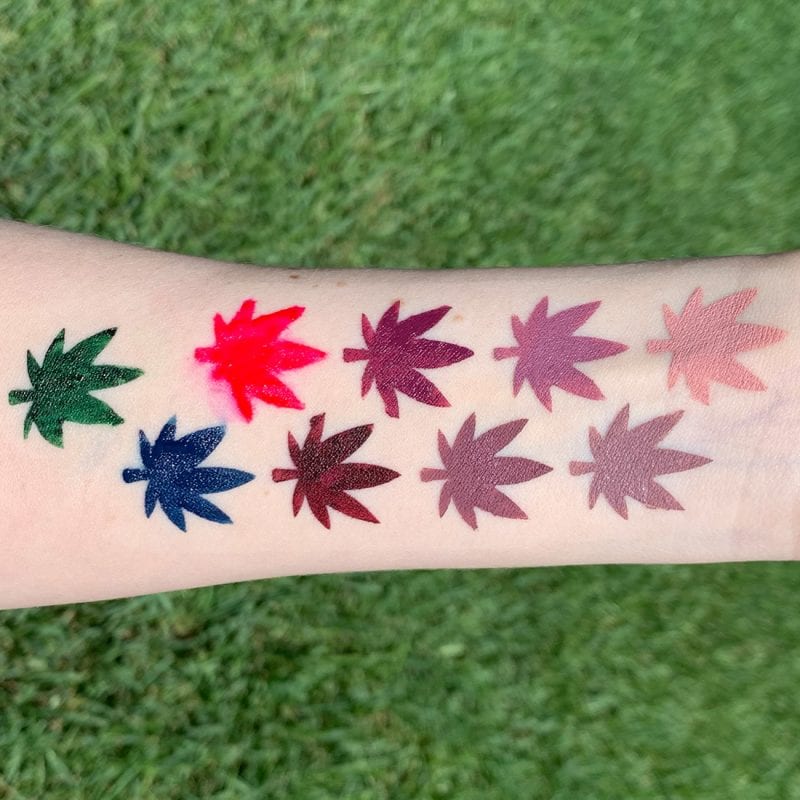 Row 1 – Toke, Bellastona, Sequel, Chick Habit, Cookie Cutter
Row 2 – Circuit, Velvet Room, Mellon Collie, Janice
Toke – forest green
Circuit – deep steel blue
Bellastona – candy apple red
Velvet Room – black cherry
Sequel – sentimental plum
Mellon Collie – mauve taupe
Chick Habit – dusty pink
Janice – victorian mauve
Cookie Cutter – cherry blossom pink
What Melt Cosmetics Has to Say About These Lipsticks
Liquid Set Lipsticks are individually formulated to ensure maximum pigmentation while maintaining the high-quality, non-drying comfortability you expect from Melt Cosmetics. Layer to deepen individual shades or mix shades for a custom color. The custom doe-foot applicator provides an effortlessly-precise application.
Most of the shades I've purchased are cool-toned, as you can probably tell by the Melt Cosmetics Liquid Lipsticks swatches on fair skin. I felt like I cracked the secret makeup code once I realized that mauves looked good on me. And mauve taupe? Yes please!
Cookie Cutter is a great nude for my skintone. Janice is a nice living dead girl nude on me. Chick Habit is a beautiful dusty pink color. Mellon Collie looks so good. Velvet Room is such a sultry, sexy color. Sequel is pretty. Bellastona is a jaw dropping candy apply red that will be in my upcoming best reds feature. And I love shades like Circuit and Toke for something dark and unexpected.
You can buy Melt Cosmetics at Sephora and Melt Cosmetics.
Which shades do you like best? Let me know!