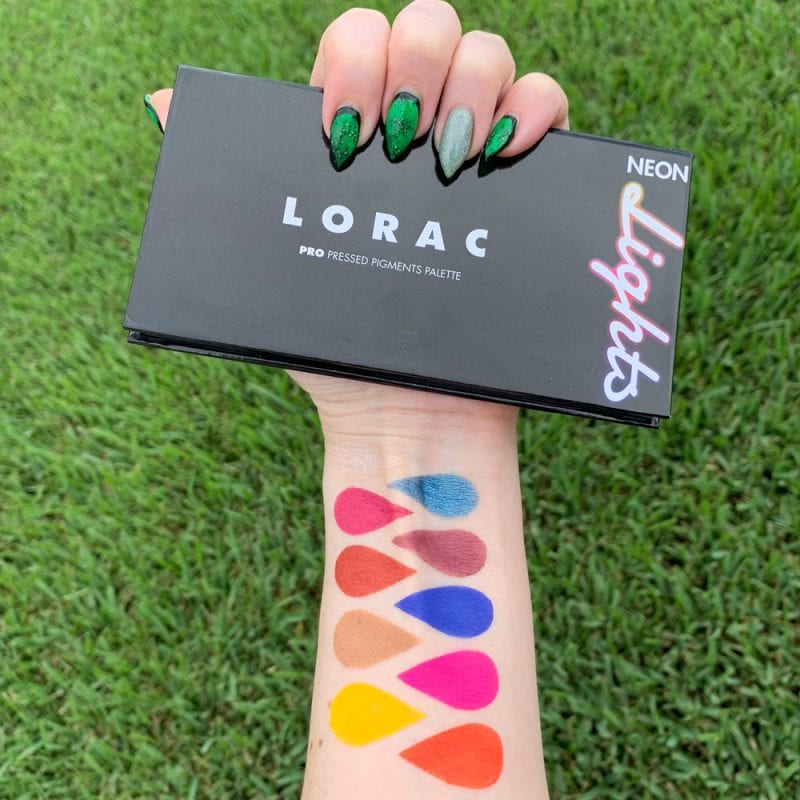 Lorac Neon Lights Palette
Happy Friday! This is the Lorac Neon Lights Palette swatches. I wanted to bring you something bright and colorful today. Because I've had this stupid stye for about a week and a half, it's meant no makeup on my face, which makes me sad. So I swatched a lot of things to cheer myself up, like the new Lorac Neon Lights.
Price
$29
Lorac Neon Lights Palette Swatches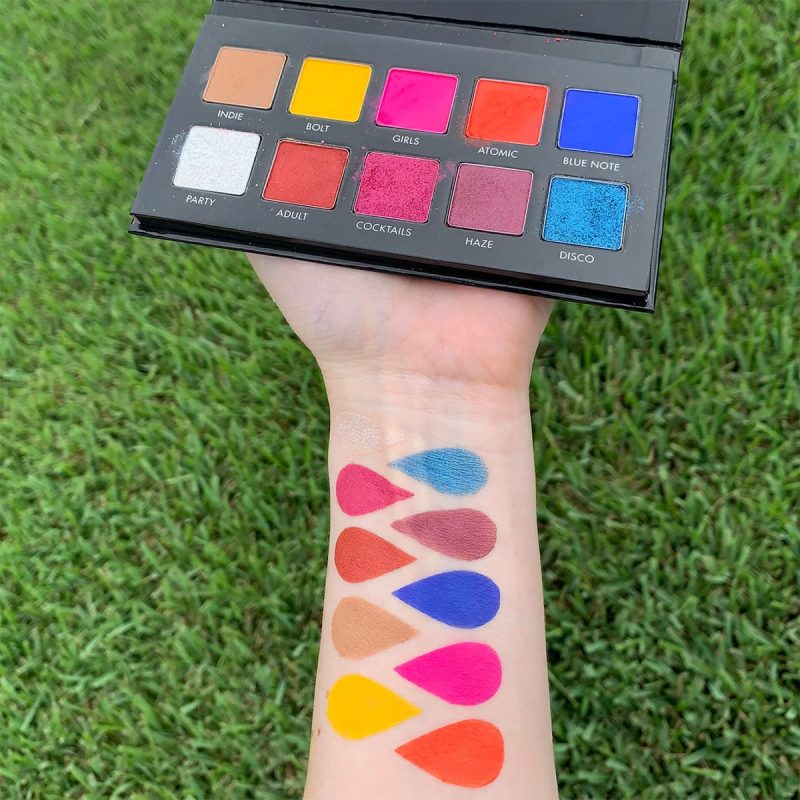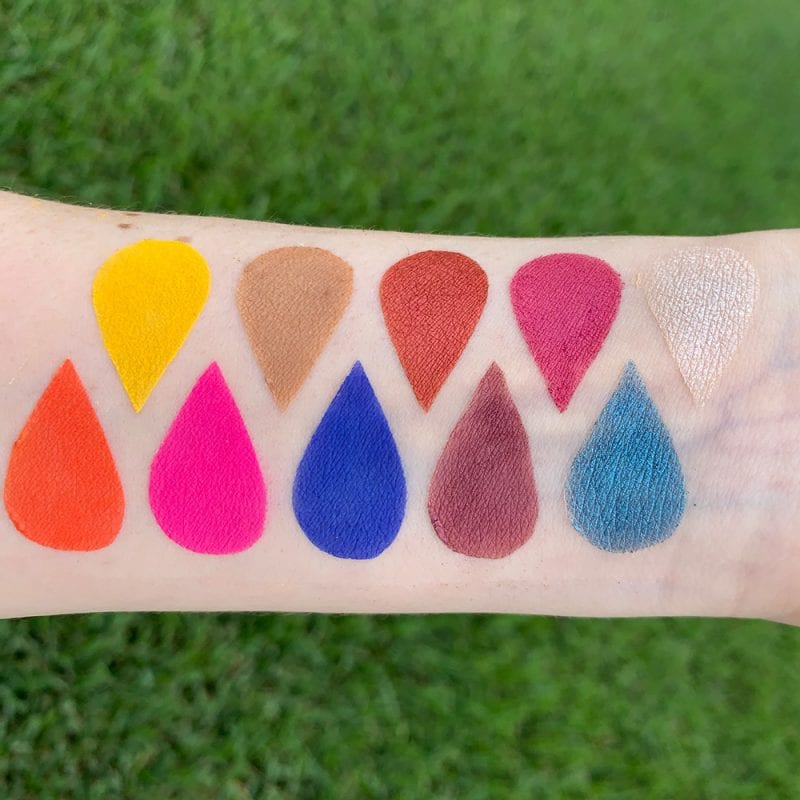 Row 1 – Bolt, Indie, Adult, Cocktails, Party
Row 2 – Atomic, Girls, Blue Not, Haze, Disco
Indie (light warm sand) (matte)
Bolt (bright yellow) (matte)
Girls (neon pink) (matte)
Atomic (hot orange) (matte)
Blue Note (cobalt blue) (matte)
Party (icy white) (shimmer)
Adult (fire red) (metallic)
Cocktails (magenta) (shimmer)
Haze (electric purple) (metallic)
Disco (blue) (metallic)
I find I prefer to take swatches outdoors these days with my lawn as a backdrop. The swatches always look more true to color that way. The Lorac Neon Lights Palette swatches beautifully. I wish I had been able to wear the eyeshadow to give it a proper test, but that's why this is swatches and not a review. Can't wait for an excuse to wear it soon!
What Lorac Says About the Neon Lights Palette
First rule of the Neon Lights club: follow the signs for an all-night party. The Lorac Neon Lights PRO Pressed Pigments Eyeshadow Palette features 10 shades in fluorescent mattes and electric shimmers to create the ultimate buzz at the scene. Supported by dives, raves and festivals near you. Using a brush (not included) apply the pigments, building and blending to create your desired look.
Benefits:
Intense, saturated shades
High color pay-off
Extreme staying power
Paraben Free, Fragrance Free, Gluten Free
Always Cruelty Free
Is it safe to use?
Nowhere that I can see, does it say not safe for use in eye area on Ulta's website or on Lorac's website. I'm still a little miffed that the Huda Beauty Neon Obsessions Neon Pink  & Neon Green palettes I bought didn't have a disclaimer on Sephora's site, either. Brands need to be putting that information onto the packaging where it can easily be read, not buried in the fine print, in addition to having that information available online.
And no, I have not poured over the ingredients listing for this palette to see if they are using any ingredients that are EU approved but not USA FDA approved. If you want to know more about the FDA, FDA approved glitter, neon ingredients and more, check out this surreal exchange I had with the FDA a few years ago. Glitter & Neons in Cosmetics – Are there Unsafe Ingredients?
Festival Wear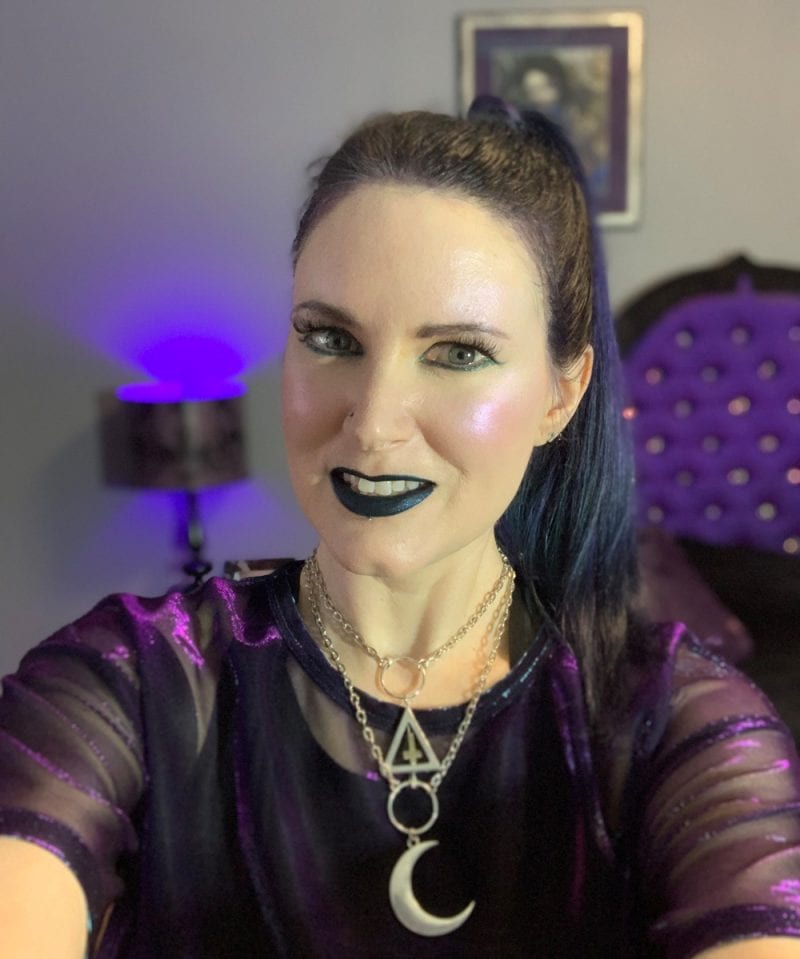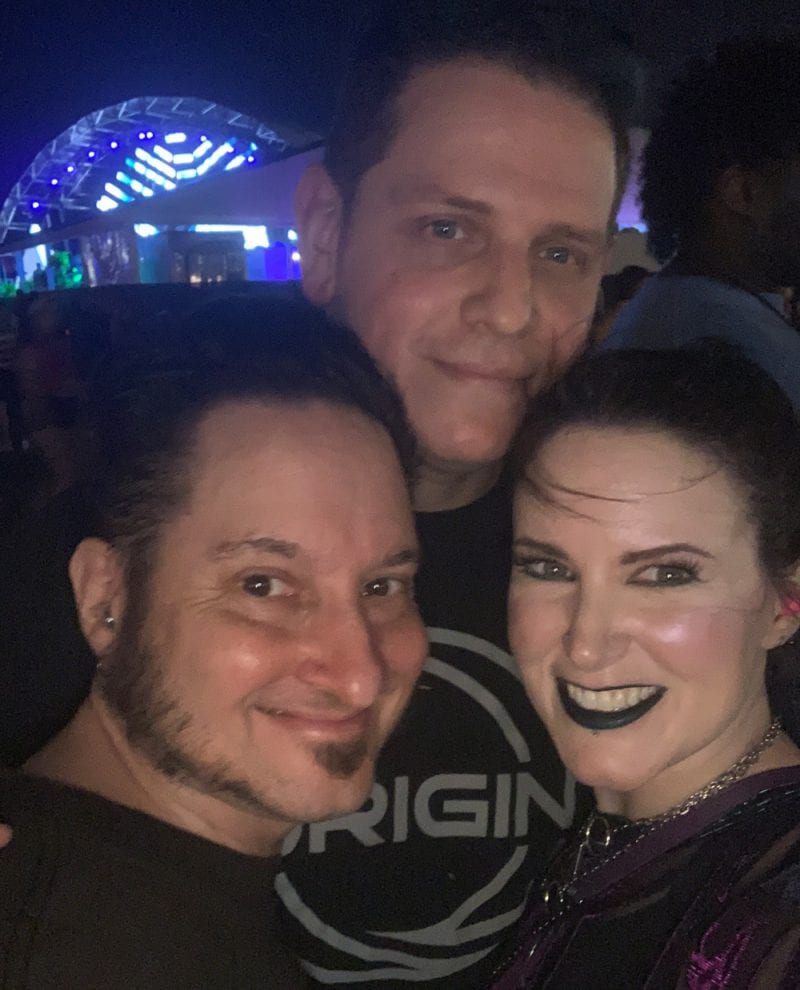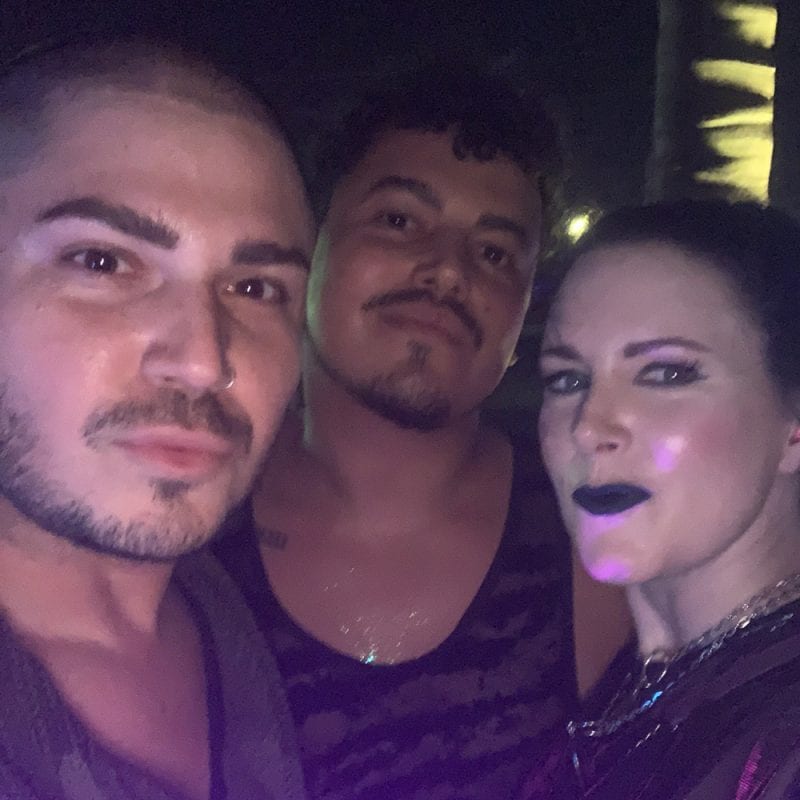 I also want to point out, as someone who has been to two rather large festivals recently (Sunset Music Festival in Tampa and Electric Daisy Carnival in Orlando), I RARELY see people at festivals wearing a ton of eyeshadow. I see lots and lots of stick on gems on skin, body glitter, UV body paint, liquid lipsticks, and more glitter. Urban Decay's Sparkle Out Loud collection is perfect for the festivals I've been to.
I rarely see a full beat face, as it's hot outside, people are there all day and get sweaty, so they often skip it. A lot of people wear swimsuits or lingerie, or clear see through dresses. It often looks like everyone shopped on the Dollskill website. I love it, but I also feel right at home at Dragon Con when you can walk between Merida, a 501st storm trooper, and someone dressed as a werecat in full head-to-toe body paint.
What do you wear to festivals, conventions, and the like? Where will you wear the Lorac Neon Lights Palette?