Melt Smoke Sessions Tutorial
Today I'm sharing my Melt Smoke Sessions Tutorial with you. I bought this palette during the Black Friday Cyber Monday 2018 sales and it arrived very fast. This is the first look I've put together with the Melt Cosmetics Smoke Sessions palette. I love this look so much! I don't normally wear green but I was blown away by how nicely these colors came together. Melt Cosmetics is cruelty-free and their website states that the Smoke Sessions palette is vegan.
There's less than 48 hours left to enter my big holiday giveaway worth over $400! Have you entered it?
Melt Smoke Sessions Tutorial Video
Melt Smoke Sessions Tutorial | Vegan Eyeshadow @phyrra
Please share!
Melt Smoke Sessions Look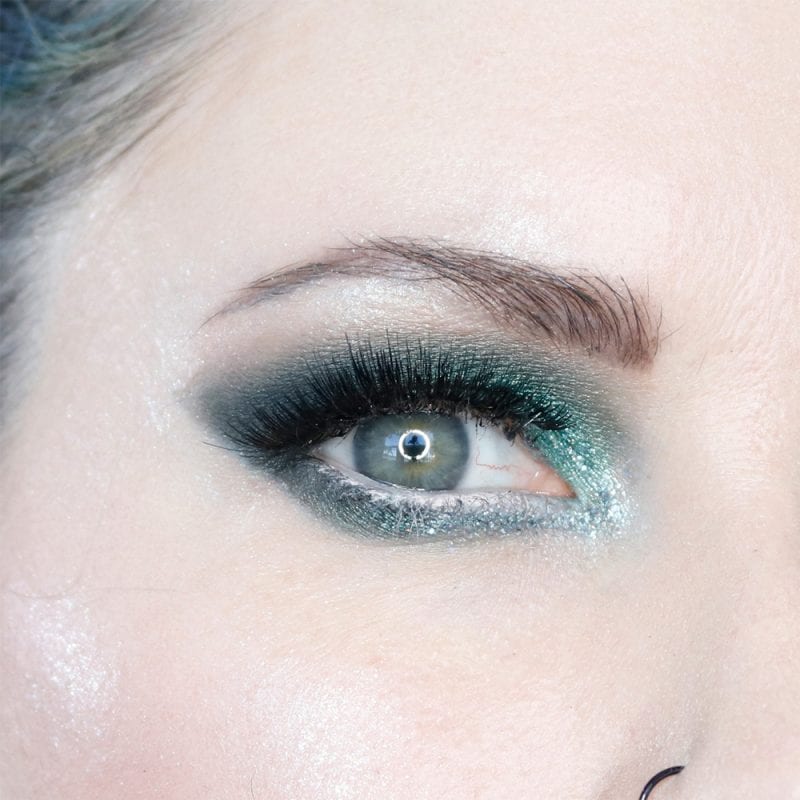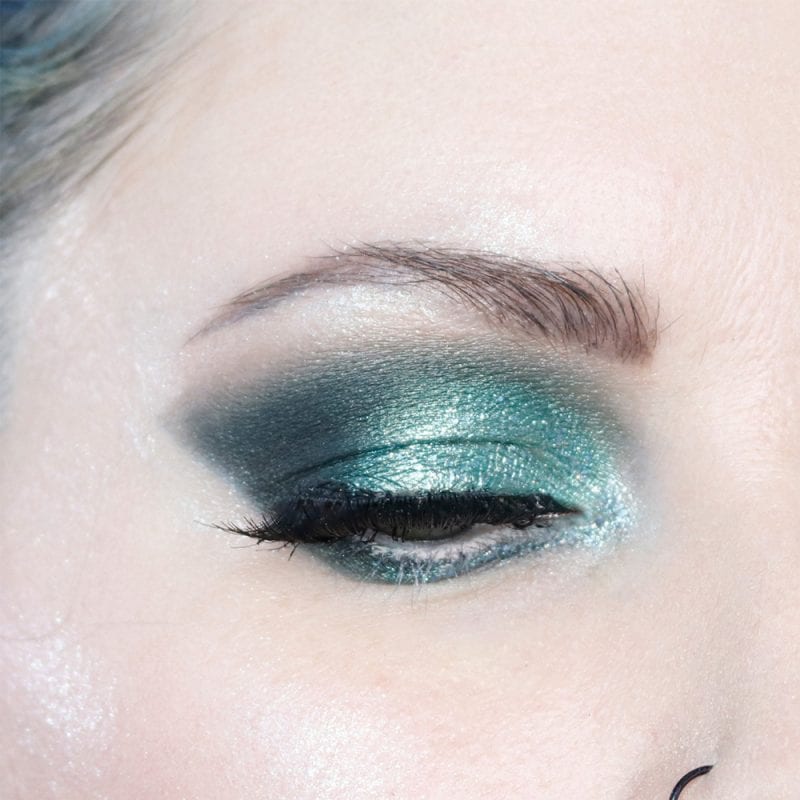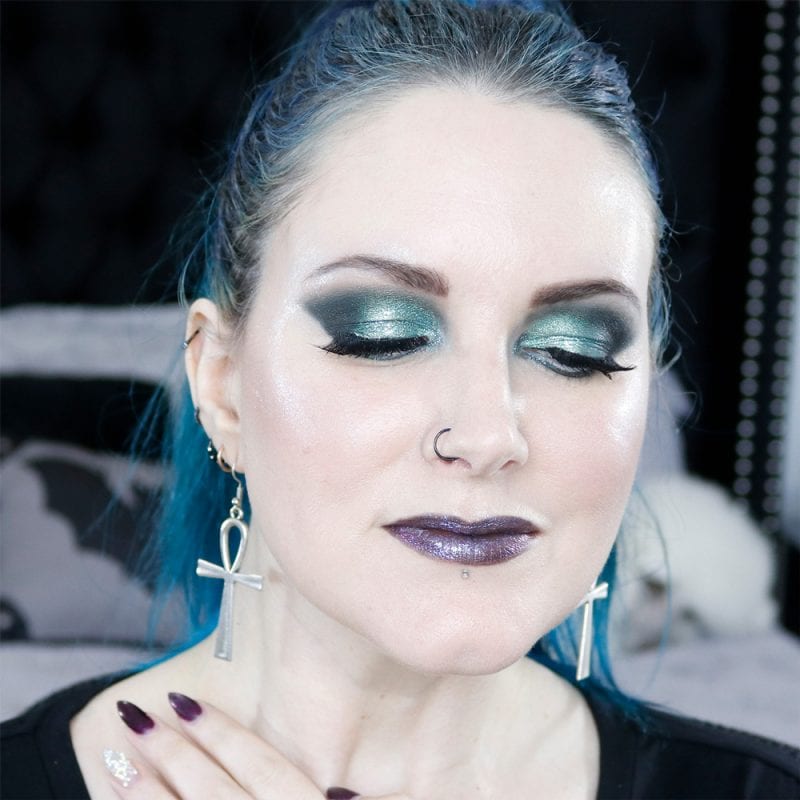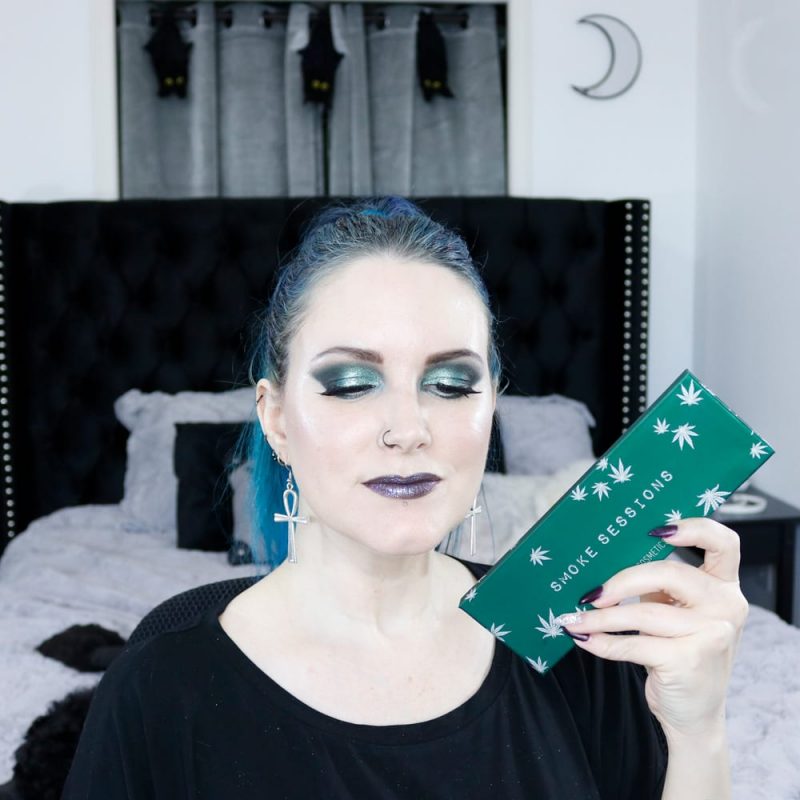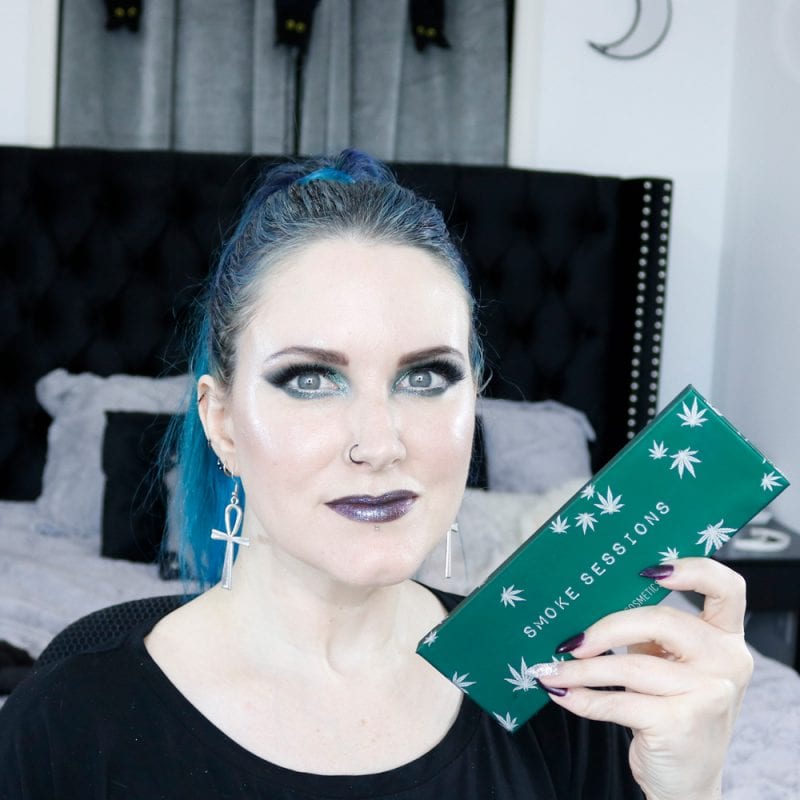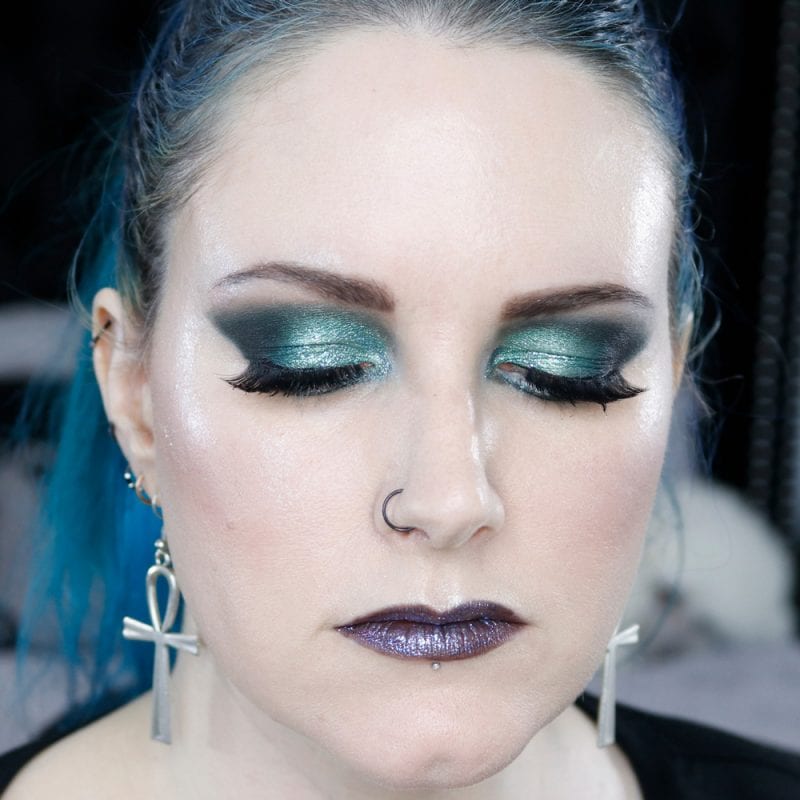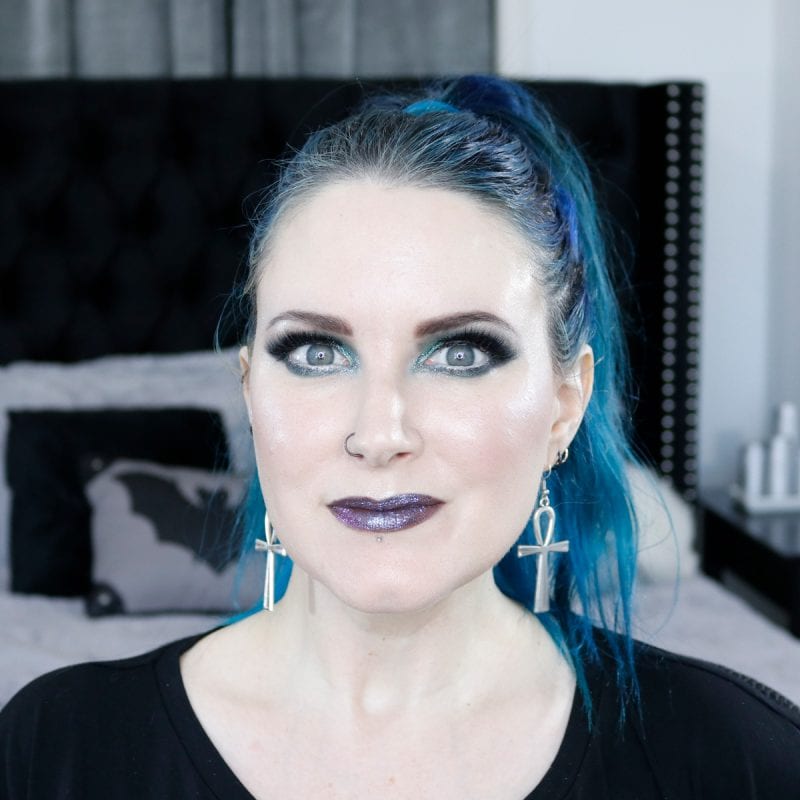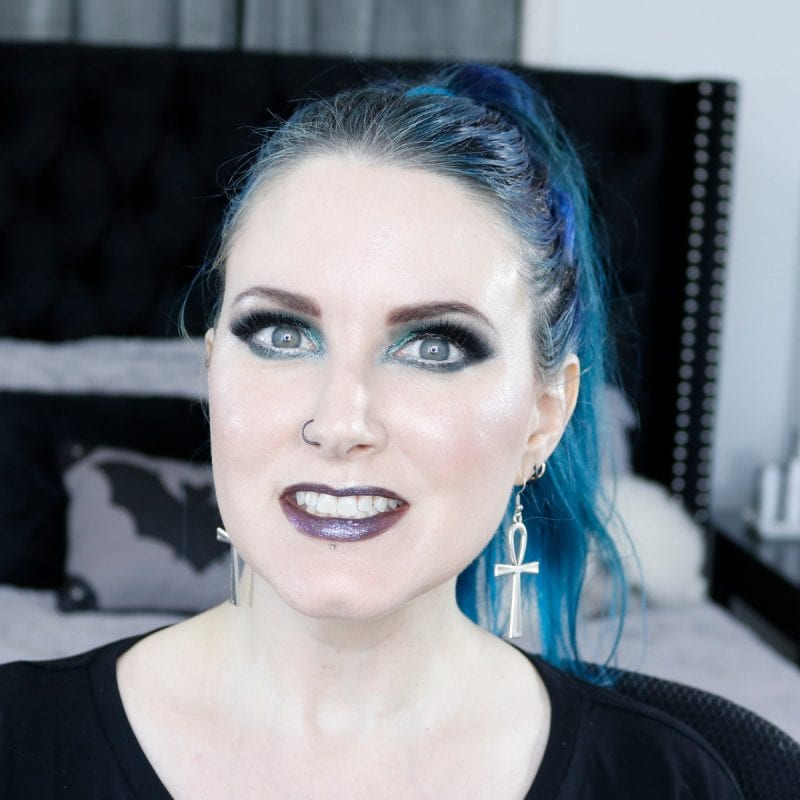 FASHION
Killstar Blow Out Top
Bunny Paige Volcano Spiked Heart
Amazon Silver Ankh Earrings
Black & White Moon Tree Leggings (LE discontinued, similar style)
EYES
Urban Decay Sin Primer Potion
Cozzette C1 Essential Powder
Melt Smoke Sessions palette (Space Queen, Sweet Tooth)
Urban Decay Tease – transition
Cozzette Jet – to deepen the outer v
Lime Crime Dragon – lid and inner lower lid
Kat Von D Aquamarine – highlight. Try Geek Chic Glacial Ice instead of KVD Aquamarine
Sigma Wicked Liquid Liner
Sigma Final Touch Pencil
Danessa Myricks False Lashes
Smashbox Super Fan Mascara
Pixi Brow Duo in Soft Black
FACE
Pixi H2O Skindrink
Danessa Myricks Prism FX Lotion mixed with
Cover Girl L10 TruBlend Matte Made Liquid Foundation
Nudestix Sculpting Pencil
Colour Pop Aphrodisiac blush mixed with
TheBalm Balm Beach Blush
Kat Von D Aquamarine – highlight
LIPS
Lime Crime Smokey Plushies soft matte lipstick
Lime Crime Black Unicorn Lip Topper
NAILS
Lemming Lacquer Shake a Poor Sinner's Hand (LE)
What do you think of my Melt Smoke Sessions tutorial? Would you wear this cool toned green eyeshadow look?
Last Updated on