Get Ready With Me Fall Makeup Tutorial

Get Ready With Me Fall Makeup Tutorial
Today I'm sharing a Get Ready With Me Fall Makeup Tutorial. This tutorial is sponsored in part by Colorescience.  I wanted to create an intense red Fall makeup tutorial for you. I used the Too Faced Just Peachy Mattes Palette for the eyes and a stunning combo of Kat Von D + Urban Decay + Sugarpill for the lips.
PR+ purchased by me.
There are so many eyeshadow palettes out there with these types of colors, which is why I wanted to reshare this tutorial with you! You can also shop your stash and recreate with eyeshadow singles. Of course, the Urban Decay Naked Heat Palette, UD On the Run, UD Highway Queen, and the Anastasia Beverly Hills Modern Renaissance Palette have these colors included.
What I'm Wearing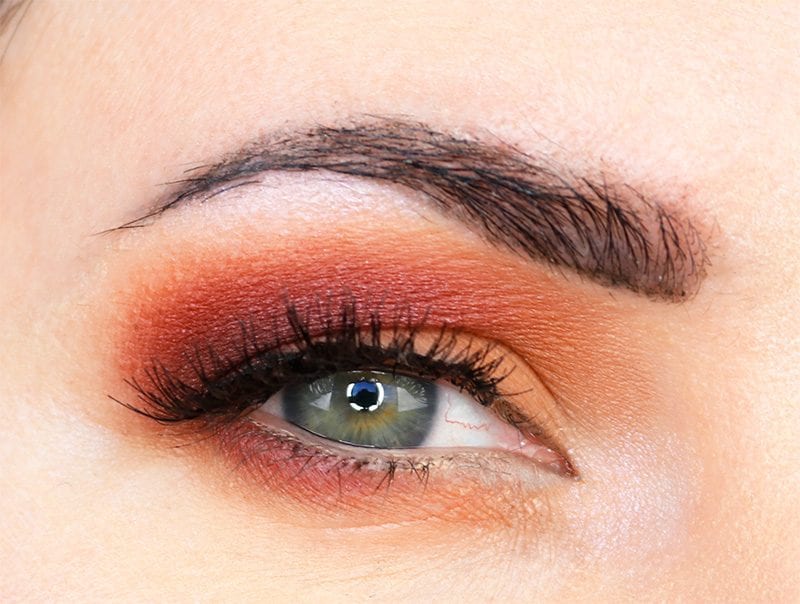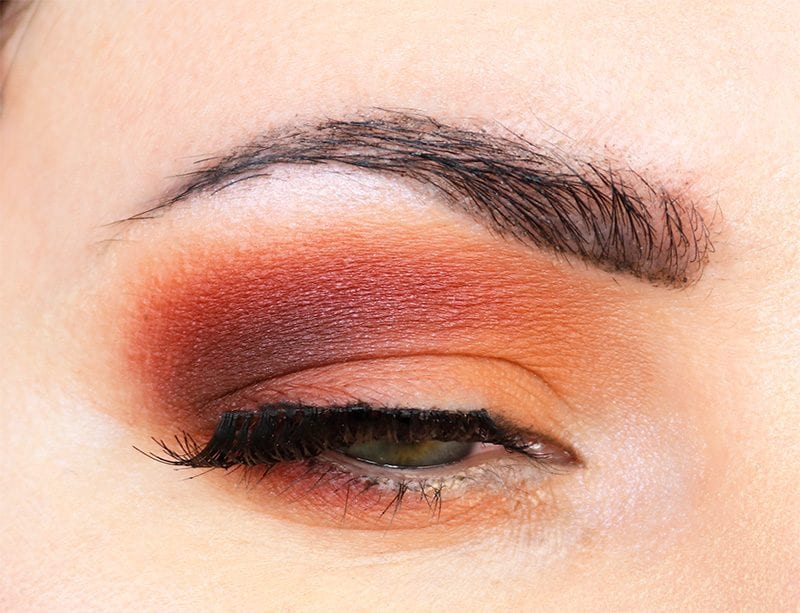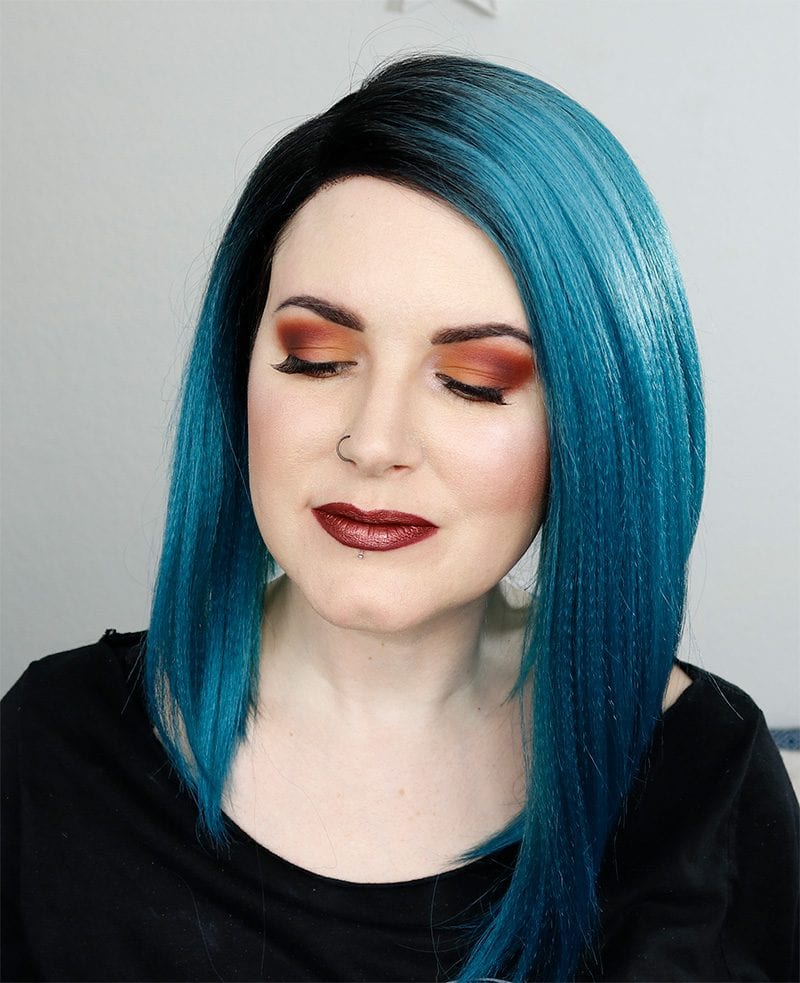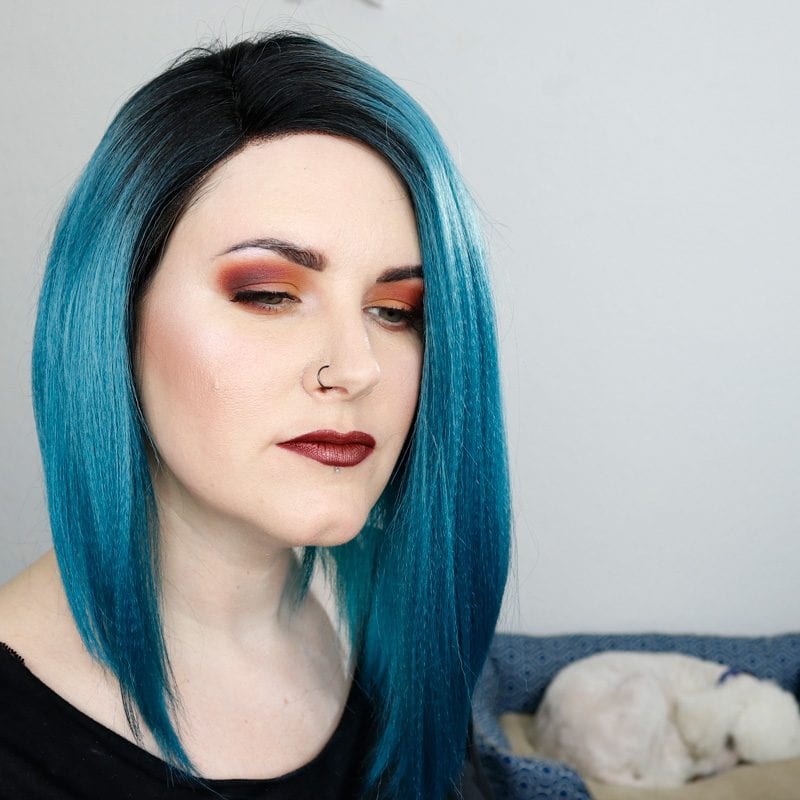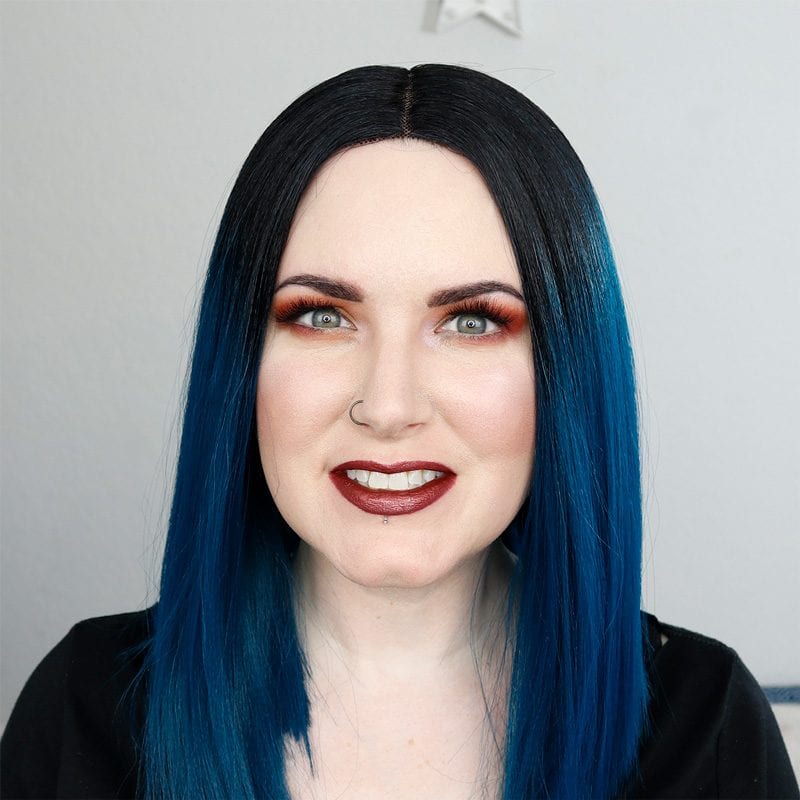 Fashion
Bobbi Boss Yara Teal Wig (long wig)
Isis Chic Coral Blue Wig (short wig)
Bellabeat Leaf Urban
Eyes
Too Faced Shadow Insurance
Milani Prep Set Go Setting Powder
Too Faced Just Peachy Mattes Palette
Makeup Geek Celestial – highlight
Urban Decay Perversion Liner – upper lash line to tightline
Eyeko Black Magic Curling Mascara
Ardell Demi Wispies
Colour Pop Jet Set Black brow pencil
Face
Colorescience All Calm Clinical Redness Corrector SPF 50 (use coupon code ALLCALMCN to receive a free mini brush on SPF)
Colorescience Tint Du Soleil in Light mixed with Nyx Pro White
Fenty Stick in Amber – contour
Makeup Geek Celestial – highlight
Milani Rosa Romantica – blush
Milani Make It Dewy Setting Spray
Lips
Urban Decay 24/7 pencil in Hex
Sugarpill liquid lipstick in Strange Love
Kat Von D Glimmer Veil in Thunderstruck – center of lips
Nails
KBShimmer Lady & the Vamp
KBShimmer Pearls Gone Wild
Get Ready With Me Fall Makeup Tutorial Video
I hope you enjoyed this get ready with me Fall makeup tutorial featuring Colorescience. I know I'm in love with intense vampy red shades. If you have suggestions for another Fall makeup tutorial, let me know in the comments below. I keep thinking of doing a wine + gold or deep teal blue + gold look.