Melt Cosmetics Blueprint Stack

Melt Cosmetics Blueprint Stack
I wanted to share my Melt Cosmetics Blueprint Stack swatches on fair skin with you. This is a 100% vegan eyeshadow stack from Melt Cosmetics, according to their website.
Price
$48
Where to Buy
Melt Cosmetics, Sephora
Melt Cosmetics Blueprint Stack Swatches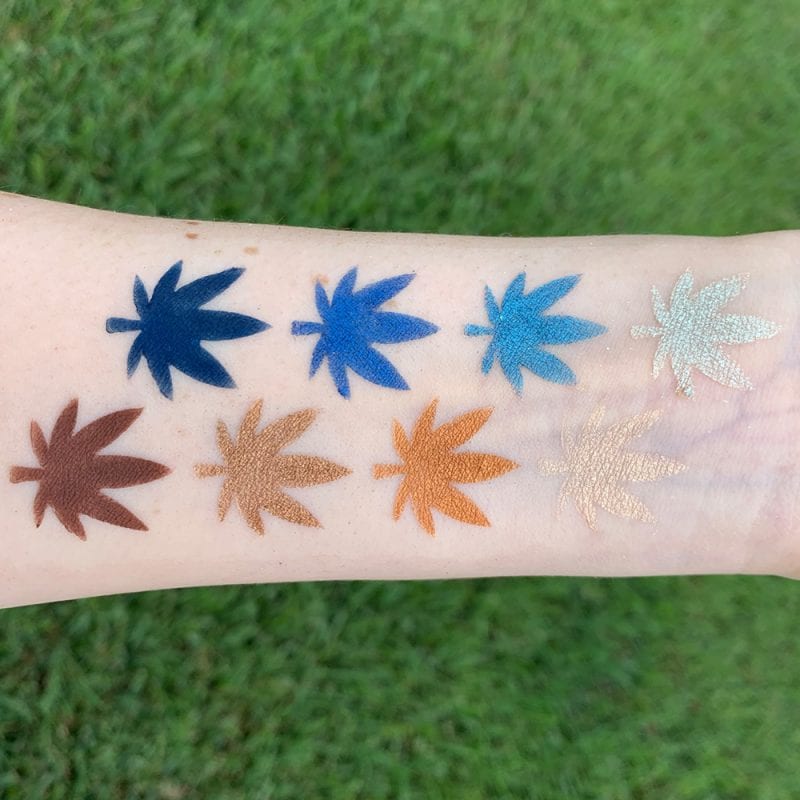 These photos were taken in the afternoon in my backyard.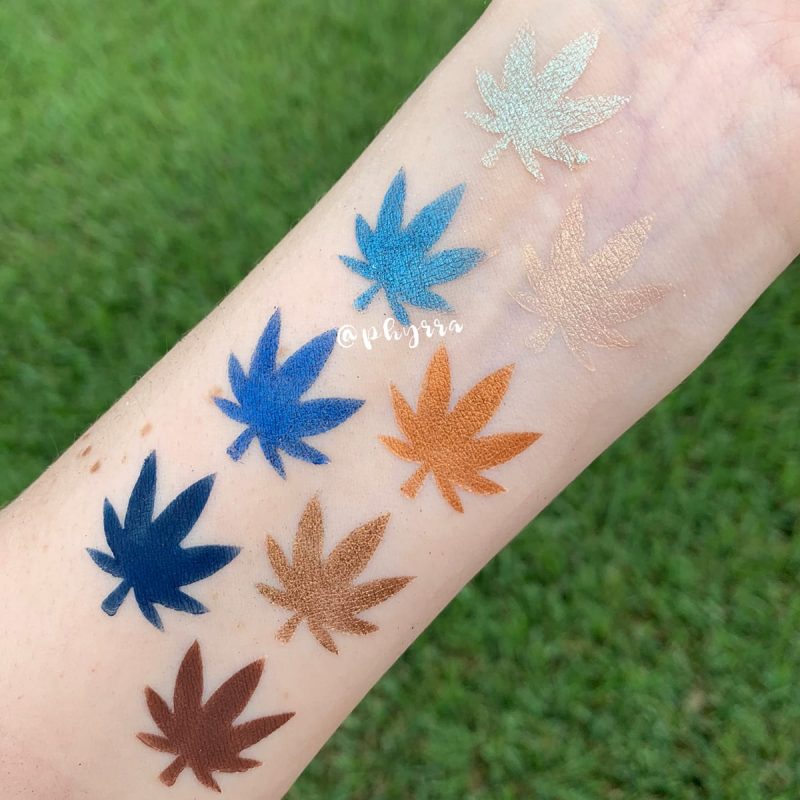 Left Row – Skylight, Deadbolt, King Stud, Dim-Out
Right row – Beaming, Hot Wire, Nailed, Hammered
Skylight (metallic, celestial, baby blue)
King Stud (metallic, brilliant sapphire)
Hot Wire (metallic orange-copper)
Hammered (matte mahogany)
Deadbolt (metallic, sparkling cerulean)
Dim-Out (matte, midnight blue)
Beaming (metallic, bright gold shifting pink)
Nailed (metallic, bronzed gold)
I love these colors, especially Skylight, Deadbolt, Dim-Out, Beaming, Hot Wire and Nailed. I found the formula to this stack to be beautiful and buildable.
One of the things that I've noticed about Melt Cosmetics' eyeshadow formula is that their duochrome shades tend to have a thinner consistency, which makes it easy to layer to create a unique color. However, I don't think most people think about layering them, which is a shame. Shades like Skylight and Beaming are definitely meant to be layered on top of other colors to add dimension to a look.
Honestly, the entire Melt Cosmetics Blueprint stack looks AMAZING with the Melt Cosmetics Smoke Sessions palette (see my Melt Smoke Sessions Tutorial). Though I admit to being biased because I love green and blue together, as well as green and gold.
How would you wear the Melt Blueprint stack? Let me know below!