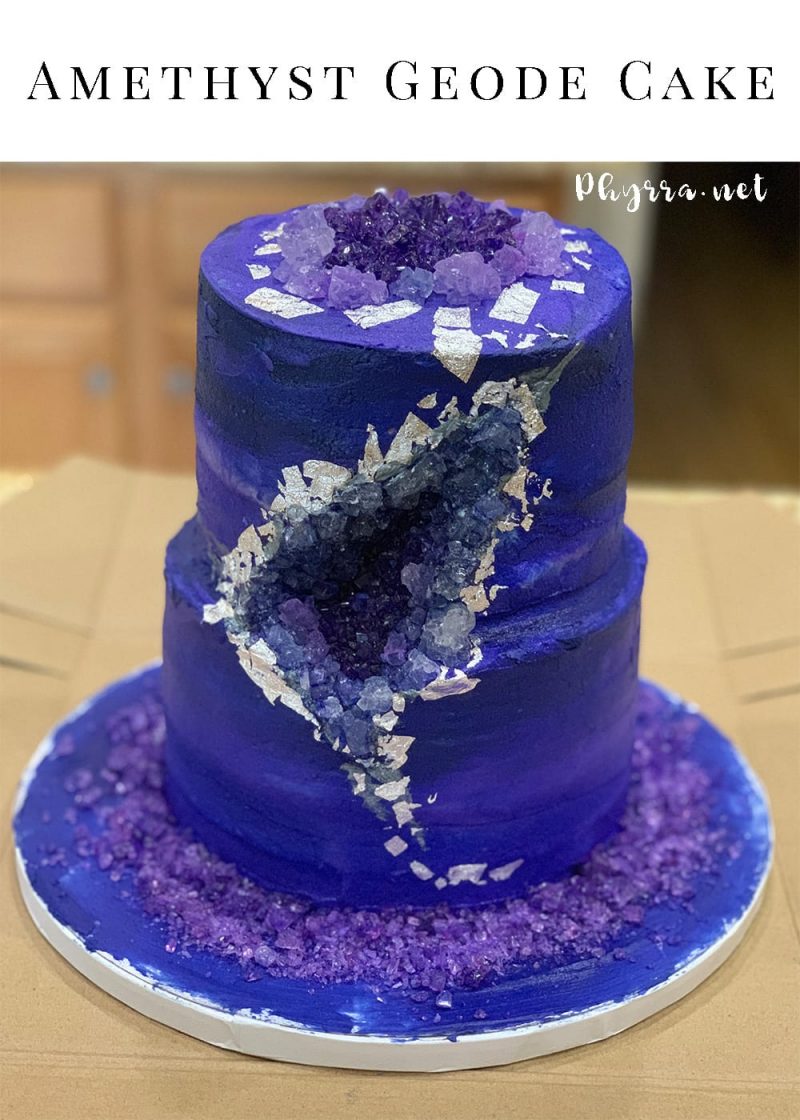 Amethyst Geode Cake
There are certain things in life that I go all out for. One of those things is my birthday cake. I always tell Ray & Dave what type of cake I want each year and this year it was an amethyst geode cake.
Purchased by Dave.
Happiness 101 Bakery in Tampa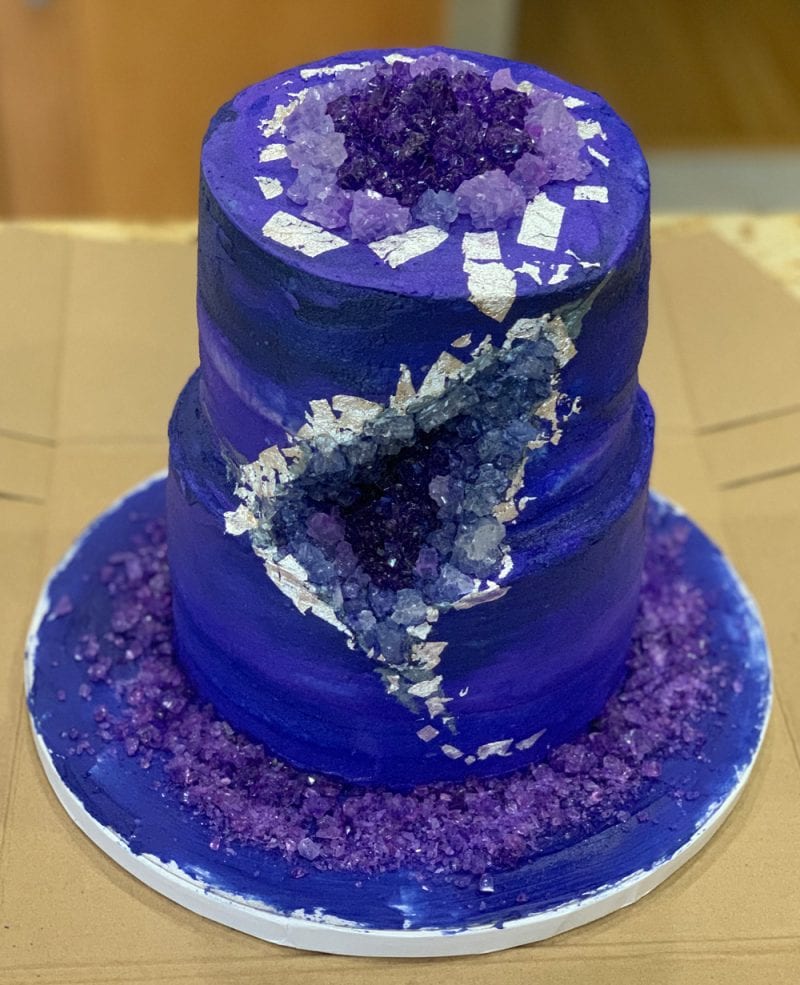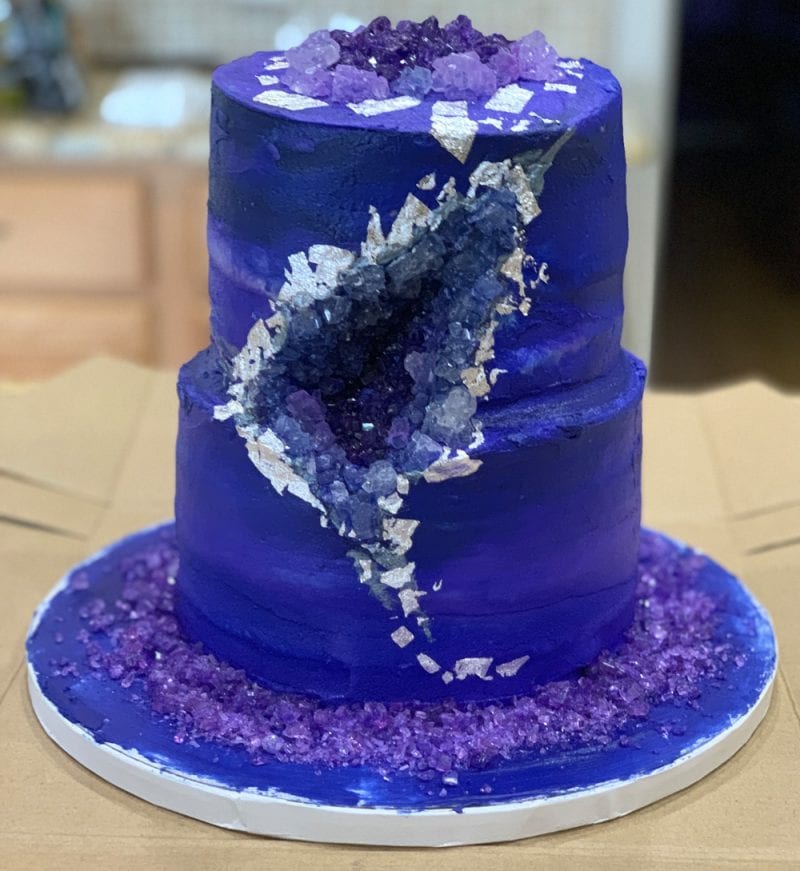 Dave did an amazing job by hiring Happiness 101 Bakery (we've used their services a few times and they've always been excellent) to make my cake. I told him I wanted cherry filling and buttercream icing, no fondant.  It turned out amazing! She used purple rock candy to help make it look more like a geode. I love the silver foil detailing and of course the gorgeous purple-blue icing color.
If you're looking to get a special cake made, it's helpful to bring reference photos to the bakery. I used Pinterest to provide Dave with reference photos. I also told him that having it be tasty was more important than perfect looks. I'm very happy with it.
I just had to share a few photos of my cake with you! If you're in the Tampa area, check out Happiness 101 Bakery . They really did deliver me happiness with my amethyst geode cake!
What type of cake is your favorite?
Last Updated on