Sugarpill Capsule Collection C2
Hey friends, today I'm finally bringing you my Sugarpill Capsule Collection C2 Review, Swatches, and Demo for you. I test out every color in the palette on my eyes so you can see how they perform. This eye and cheek palette is 100% vegan. Sugarpill states that this palette has 10 exclusive new shades in a mix of warm and cool neutrals infused with the boost of color Sugarpill is known for. Sugarpill is a smashingly successful indie makeup brand that is cruelty free with many vegan options. They're also Leaping Bunny certified. They basically check all my boxes for a great brand: indie, cruelty free, vegan, bright colorful fun products, and they're not problematic.
Price
$42 Net weight: 14.5 grams / 0.5 oz, Pans: 36mm, 26mm, 19mm, Palette: 3.4″ x 7.6″ x .5″
Sugarpill Capsule Collection C2 Review, Swatches, Demo Video
Watch the Video at Youtube with Closed Captioning in English!
Sugarpill Capsule Collection C2 Palette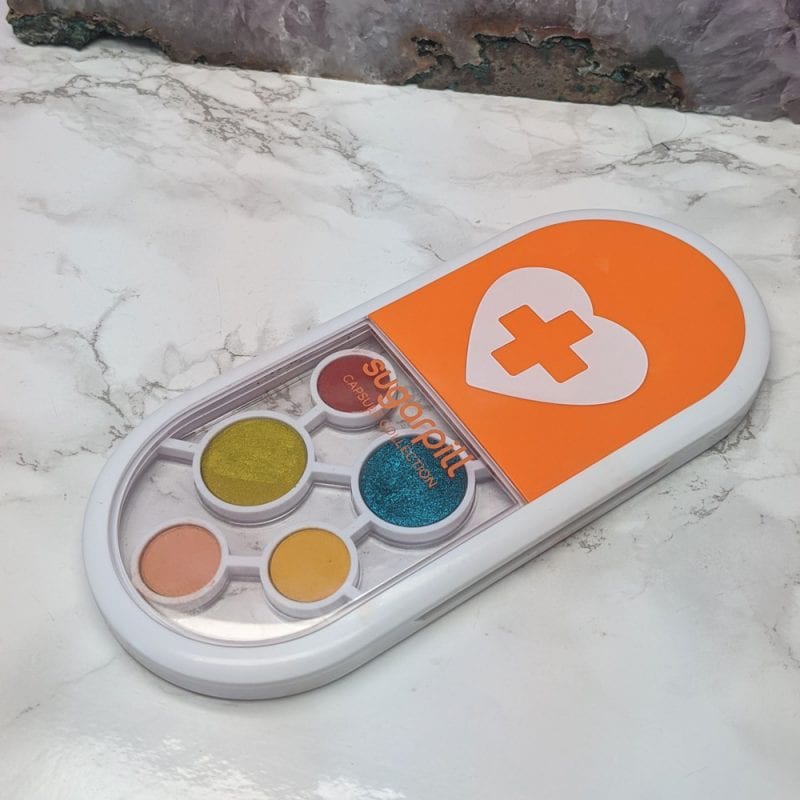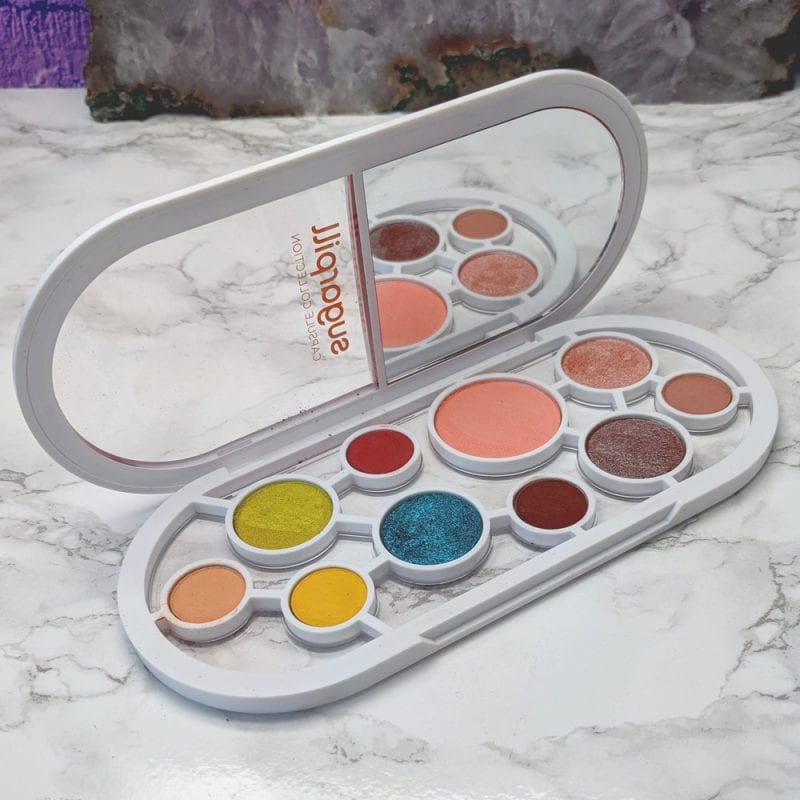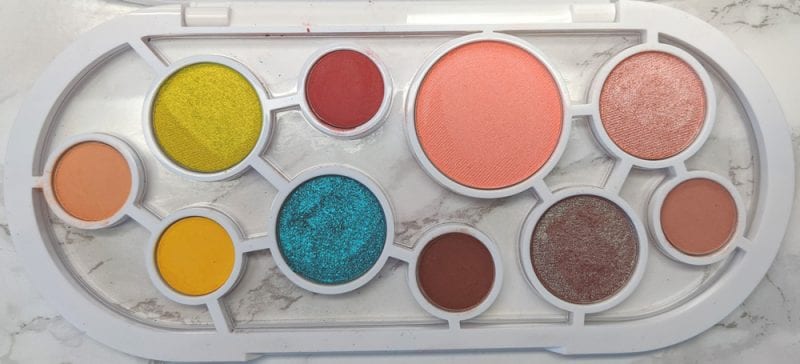 This is a more fleshed out review video from my initial experiences with the Sugarpill Capsule Collection C2 palette.
Sugarpill Capsule Collection C1 Palette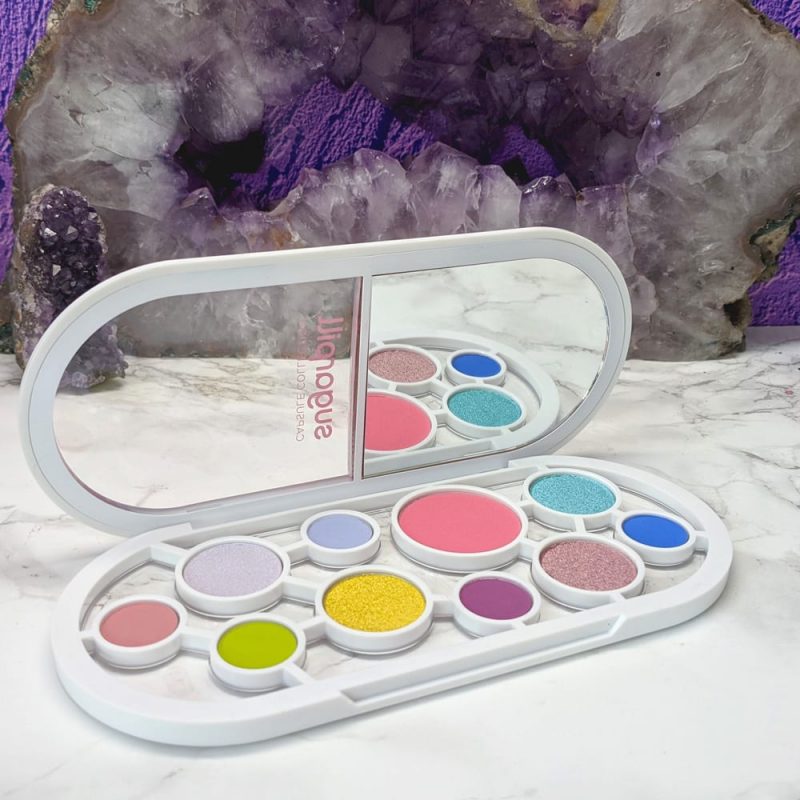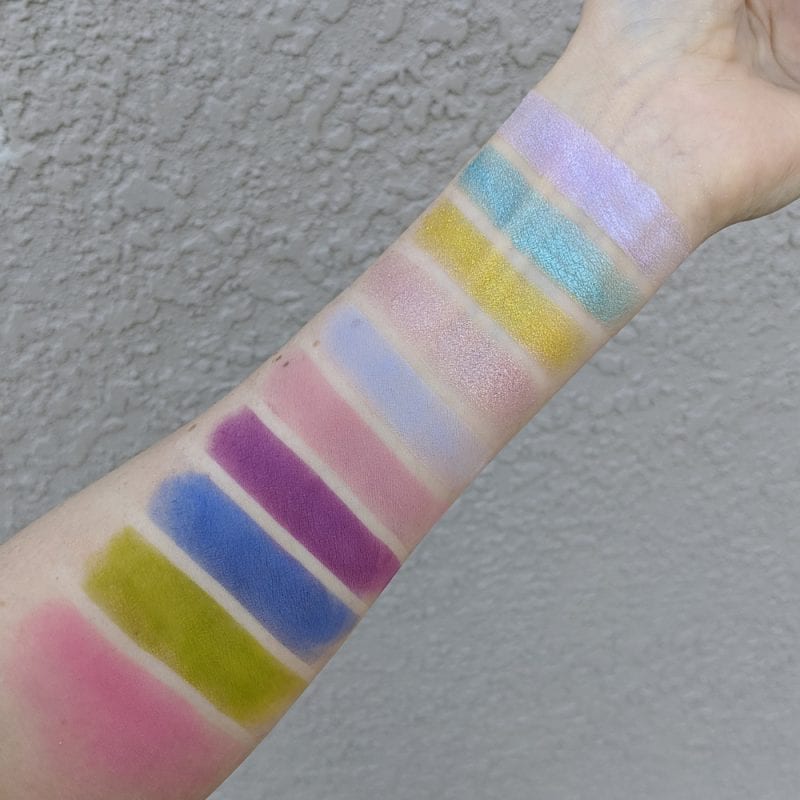 Missed the Sugarpill Capsule Collection C1 Palette Review? Watch here!
Sugarpill Capsule Collection C2 Tutorials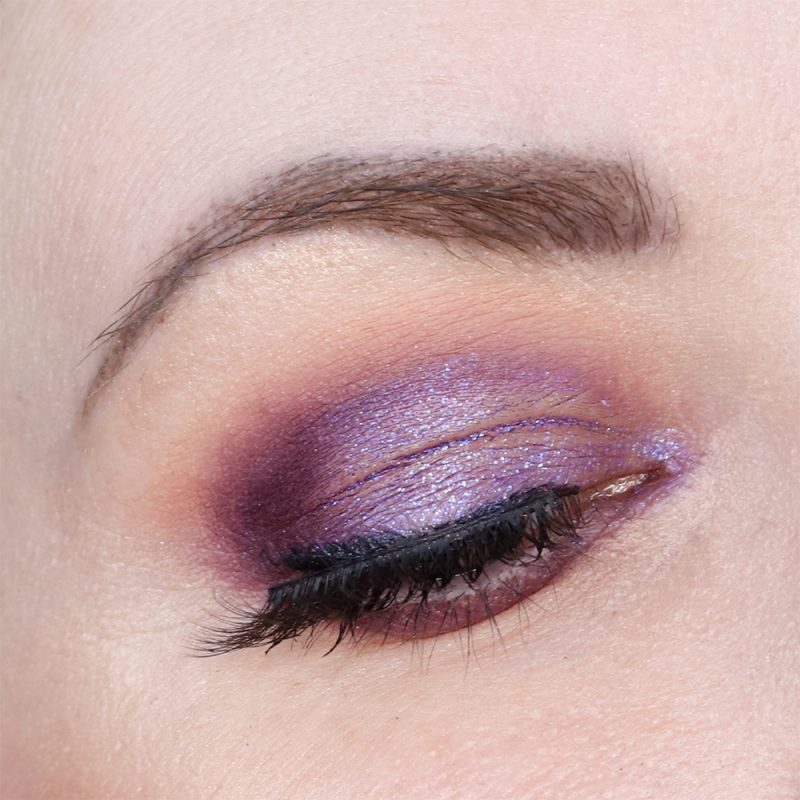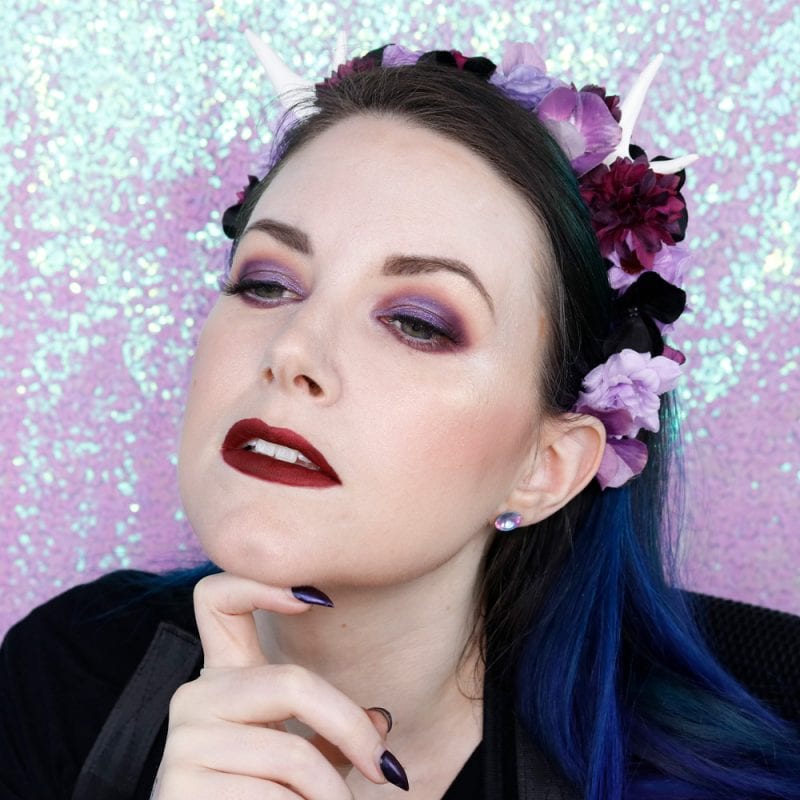 Warm Soul was used in this purple tutorial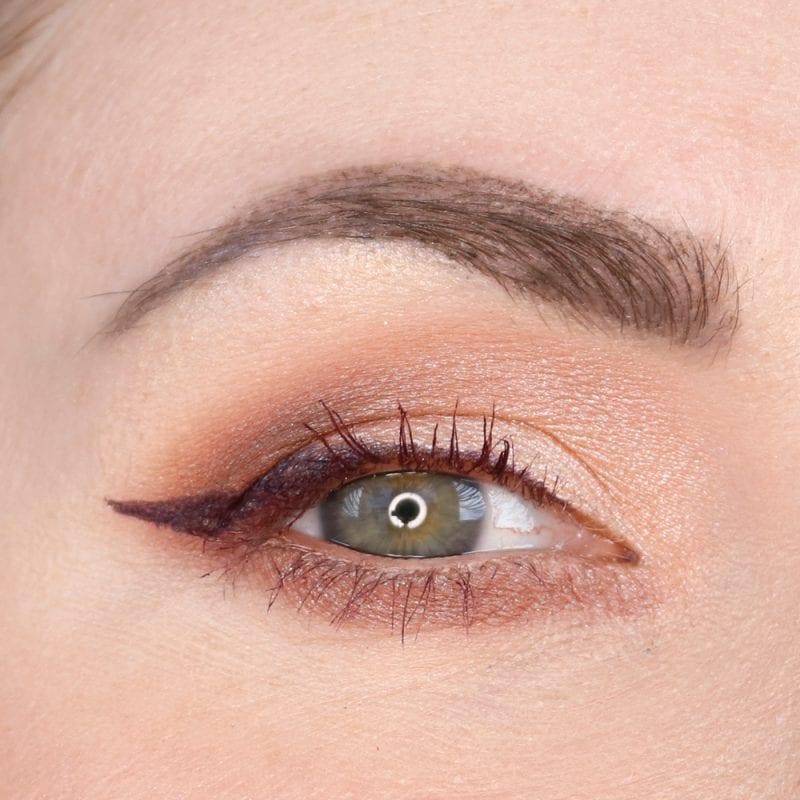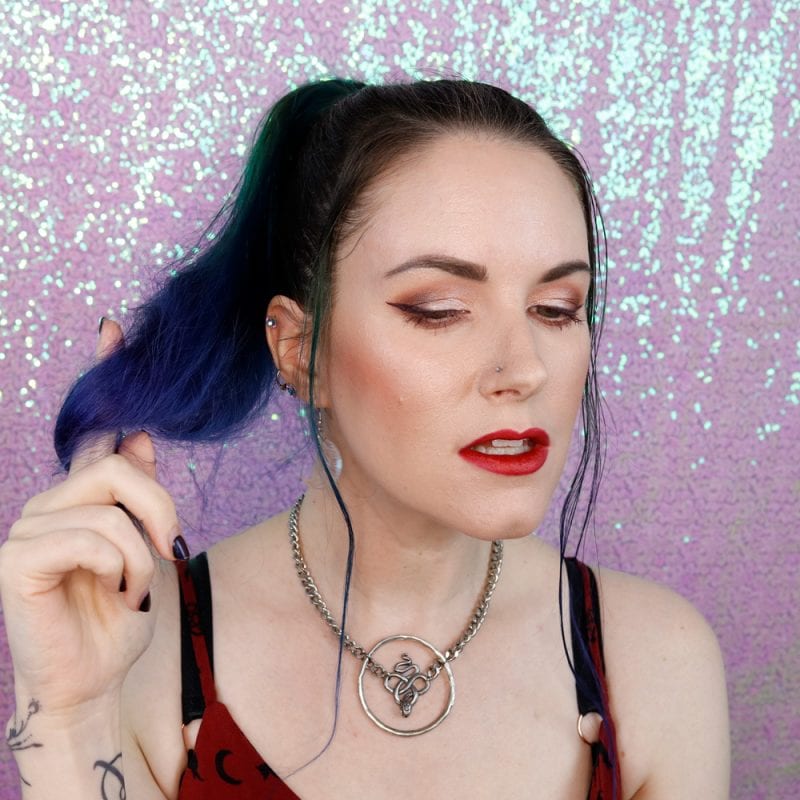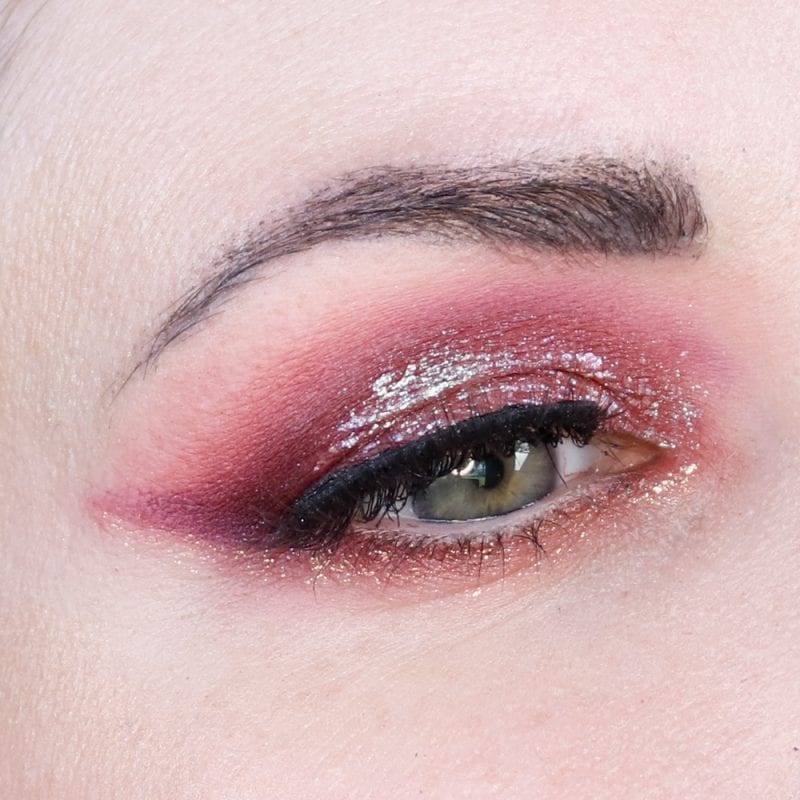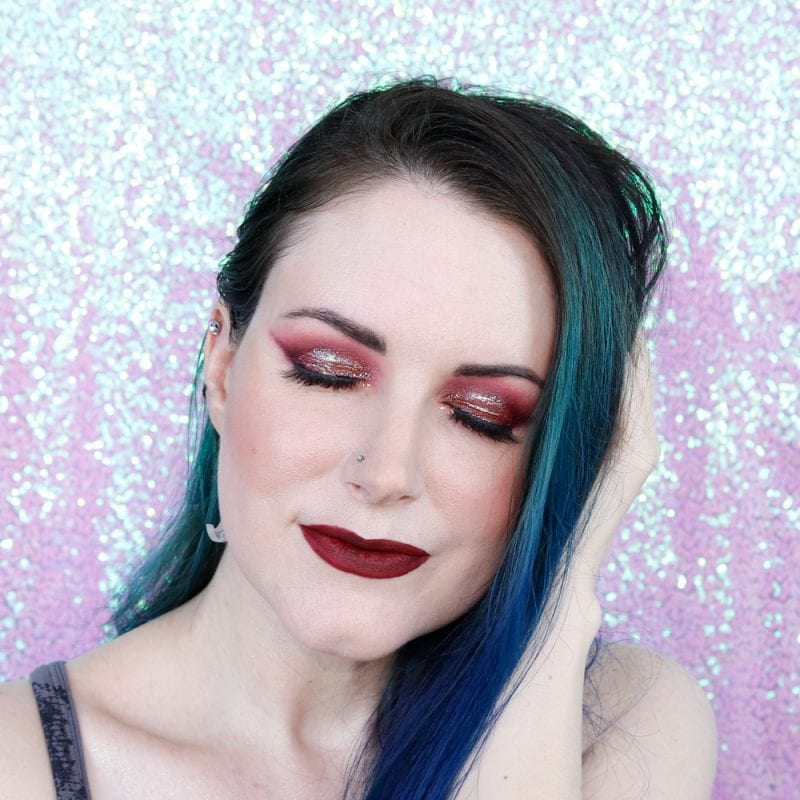 Sugarpill Capsule Collection C2 Swatches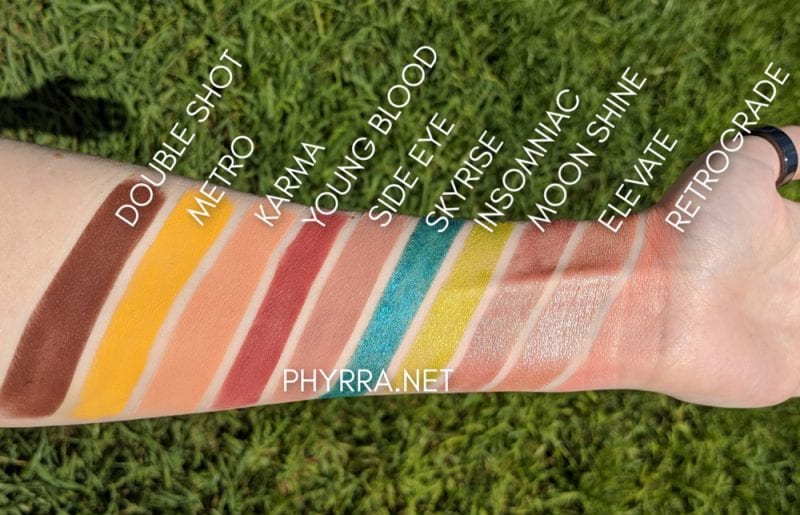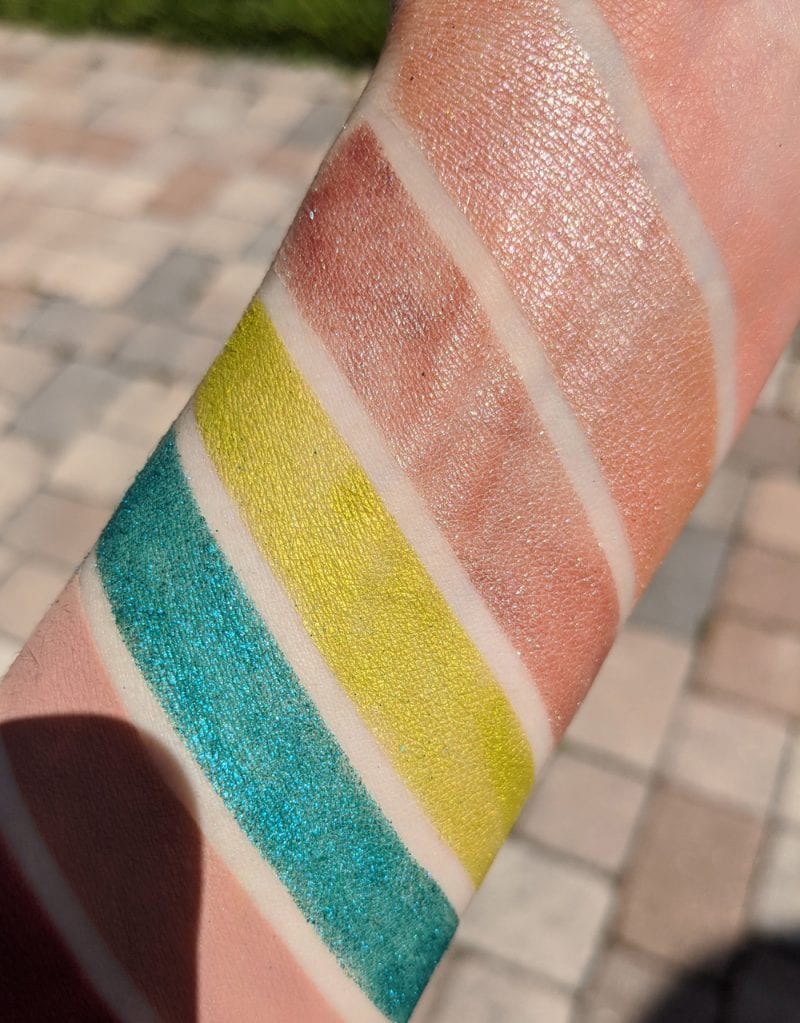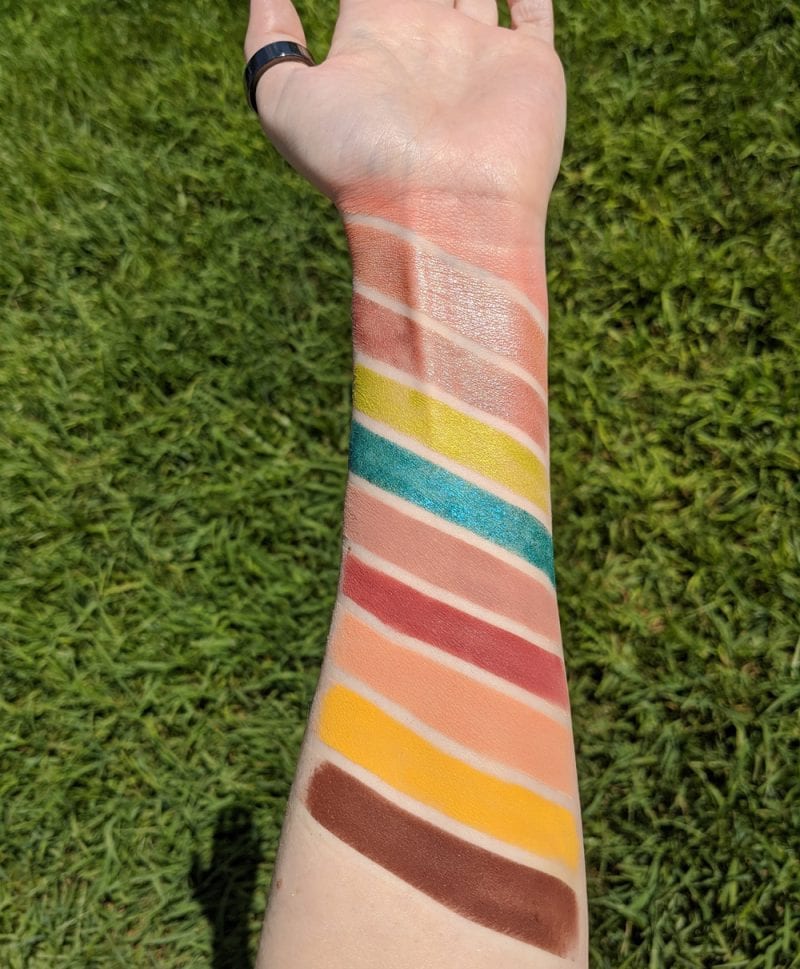 The above Sugarpill C2 palette swatches were taken in direct sunlight.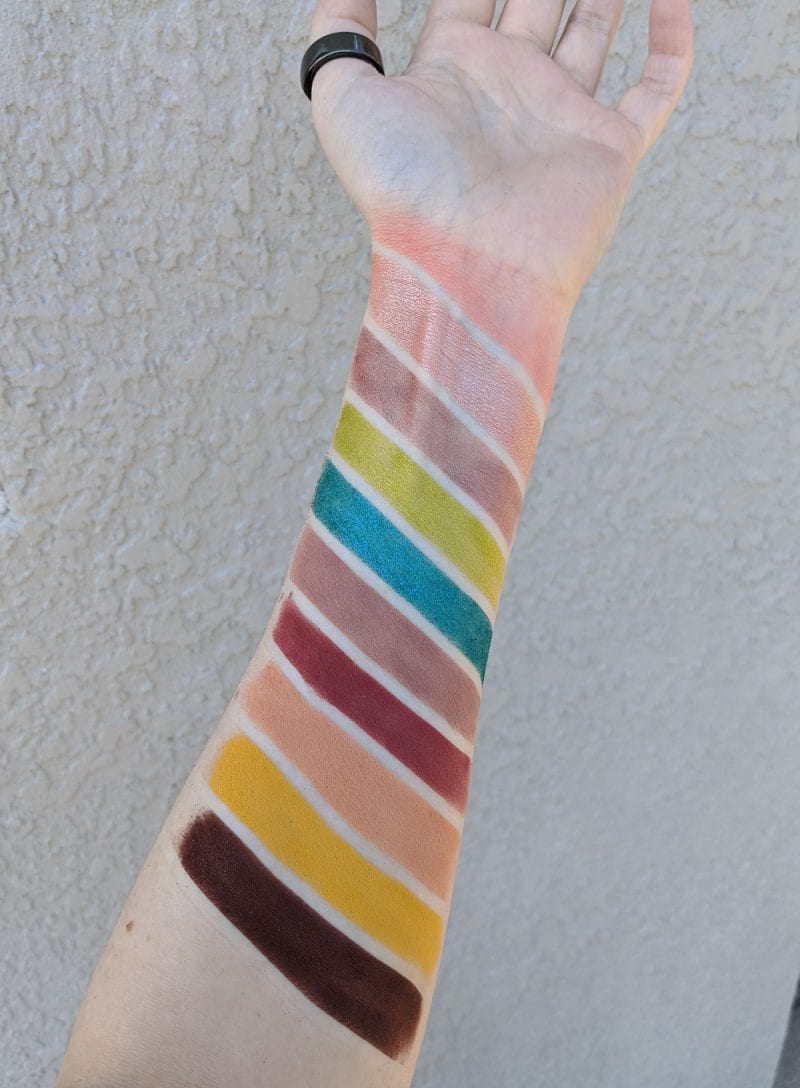 The above Sugarpill C2 palette swatches were taken in indirect sunlight.
Retrograde (pearlescent peach creamsicle blush)
Elevate (sparkling champagne rose)
Moon Shine (deep metallic gingerbread with gold and turquoise duochrome shift)
Insomniac (shimmering pear green)
Skyrise (metallic cerulean with turquoise sparkle)
Side Eye (warm taupe)
Young Blood (matte burgundy wine)
Karma (bright apricot)
Metro (bright dandelion)
Double Shot (warm pecan brown)
Please watch the video to see the demo of how every single color works on my eyes.
Sugarpill Capsule Collection C2 Review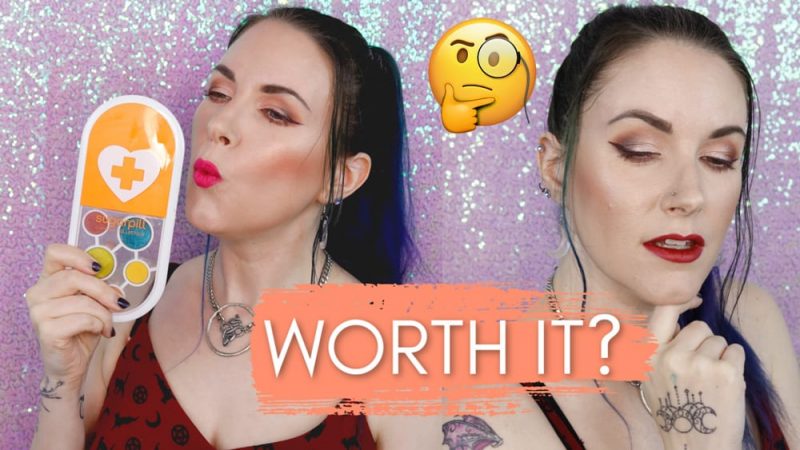 While the video above has my full review, I did want to include a little written review as well. The Capsule Collection C2 Palette is a winning palette from Sugarpll. The C2 eyeshadows are all solid. Unlike the Sugarpill Capsule Collection C1 palette, which had 3 dud eyeshadows by my standards, the C2 has no duds. Every color is a winner.
I love the Sugarpill Retrograde blush because of the pearlescent glowy finish. It looks amazing on my cheeks.
Shades like Side Eye and Karma are perfect transition colors for my skin tone. Moon Shine is a surprisingly versatile neutral that can work as an accent at the outer V, to add definition at the lower lid, or just a beautiful shimmery lid shade. Elevate is a gorgeous eye brightening peachy champagne.
Both Double Shot and Young Blood can serve as liner colors or as the deepest accent color in a look. Insomniac and Skyrise are both beautiful statement lid colors. Use one or both with Metro to create a tropical parrot inspired look.
One of my friends suggested trying the biggest pan size shades, which would be Retrograde, Elevate, Moon Shine, Insomniac and Skyrise, as one and done washes of color on the lid to see how I like them. I may give that a try soon!
For being a neutrals palette you get a surprising amount of color. As I mentioned you can easily create a tropical inspired look with Insomniac, Skyrise and Metro. You can create a sexy smoky red look with Karma, Young Blood, Double Shot and Side Eye though you may have to reach for a matte black eyeshadow to complete the look. You can create an Autumn leaves inspired look with Metro, Karma, Double Shot and Young Blood.
The reason I love this particular neutral palette combination so much is that peachy hues like Karma, Retrograde and Elevate, along with neutrals like Moon Shine, Side Eye and Young Blood, look fantastic on my fair skin tone. Usually neutral palettes lean heavy into browns, which don't work well for me. I do better with neutral tones in peaches, pinks, taupes and greys.
My only complaint about both the Sugarpill Capsule Collection C2 and Capsule Collection C1 are that I wish the pan sizes for all products were uniform. As someone who has hooded eyes, I use mattes at least as much (if not more frequently) as shimmer shades. Unfortunately both of these palettes make the shimmer shades huge, which is great, but the mattes are super tiny, which sucks. I'd be happier if they were all the same size or if the matte / satins were slightly larger.
If you love Sugarpill and you love neutrals, you need to buy this palette. If you love Sugarpill and you don't own these staple neutrals, you may want this palette. If you love Sugarpill but you never wear neutrals, you may not like this palette. As someone who rarely wears neutrals and loves Sugarpill, I love this palette and have no regrets over purchasing it. If you've never tried Sugarpill and you're dipping your toes outside of neutrals, this would be a great introduction palette to Sugarpill.